This quick, easy and creamy Sriracha Mayo will add spice to your favorite tacos, sandwiches, sushi, grilled fish, chicken and so much more! This spicy mayo is perfect for all kinds of dipping, too!
You can make Sriracha Mayo from scratch in minutes with just a few simple ingredients or use store-bought mayo for an even quicker and easier shortcut!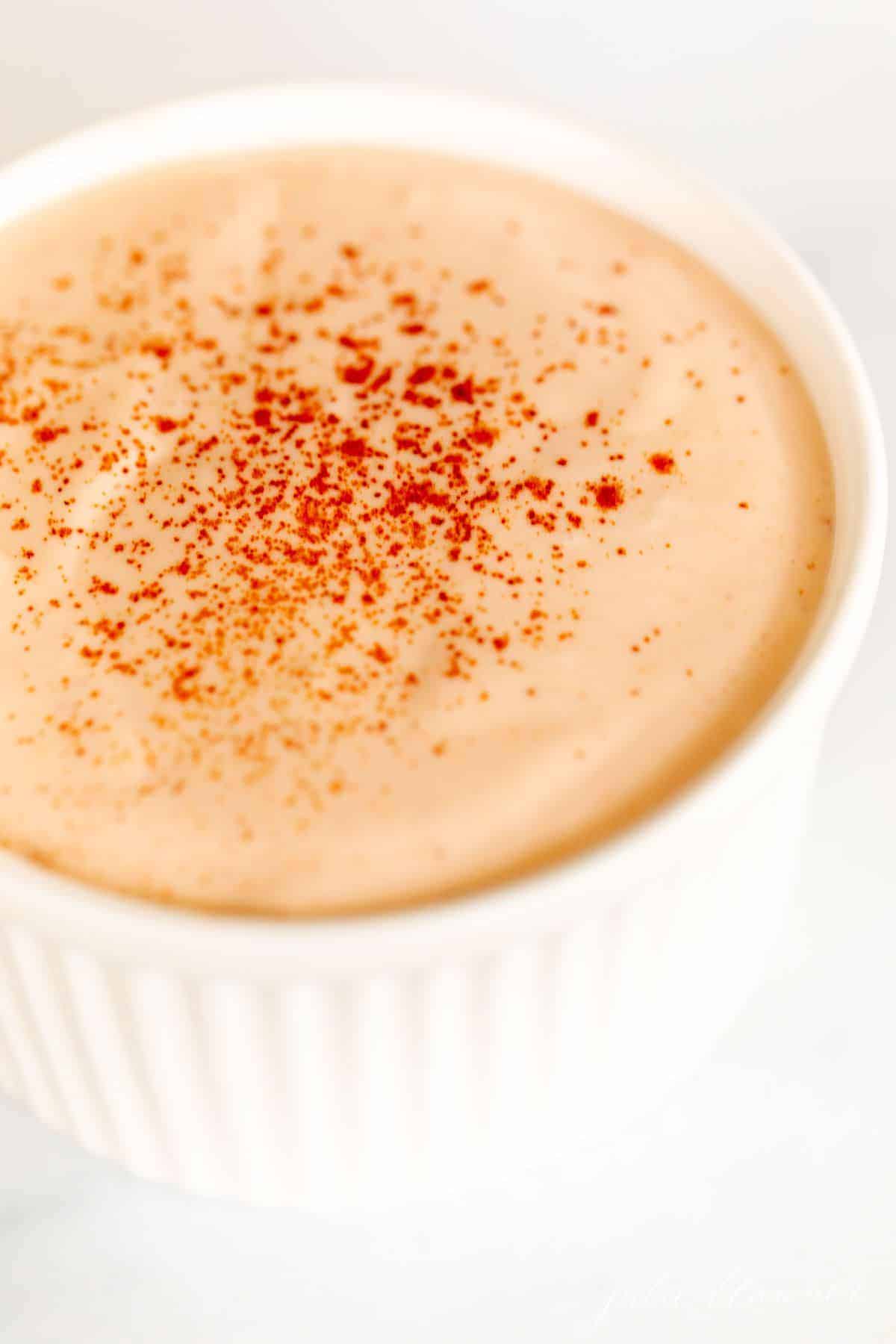 Spicy mayo takes all of your favorite dishes up a notch! You can drizzle it on Chorizo Tacos, spread on your favorite sandwiches, serve with crab cakes, or dip Gourmet Fries in it! The options are endless with this versatile sauce!
Once I learned how to make my own fast and easy homemade mayo, my love for dipping and sauces became a full-fledged addiction! I can't get enough, and I know you're going to feel the same way.
The best part about this sriracha mayo recipe is that it's so easy to customize. Make it as bold or as mild as you'd like, as long as you make it soon, and use it on all your favorite foods!
Call it sriracha mayo, spicy mayo, or sriracha aioli… call it whatever you'd like. With the perfect hint of heat and zesty fresh lime, I call it delicious, and I'm so excited to share it with you today!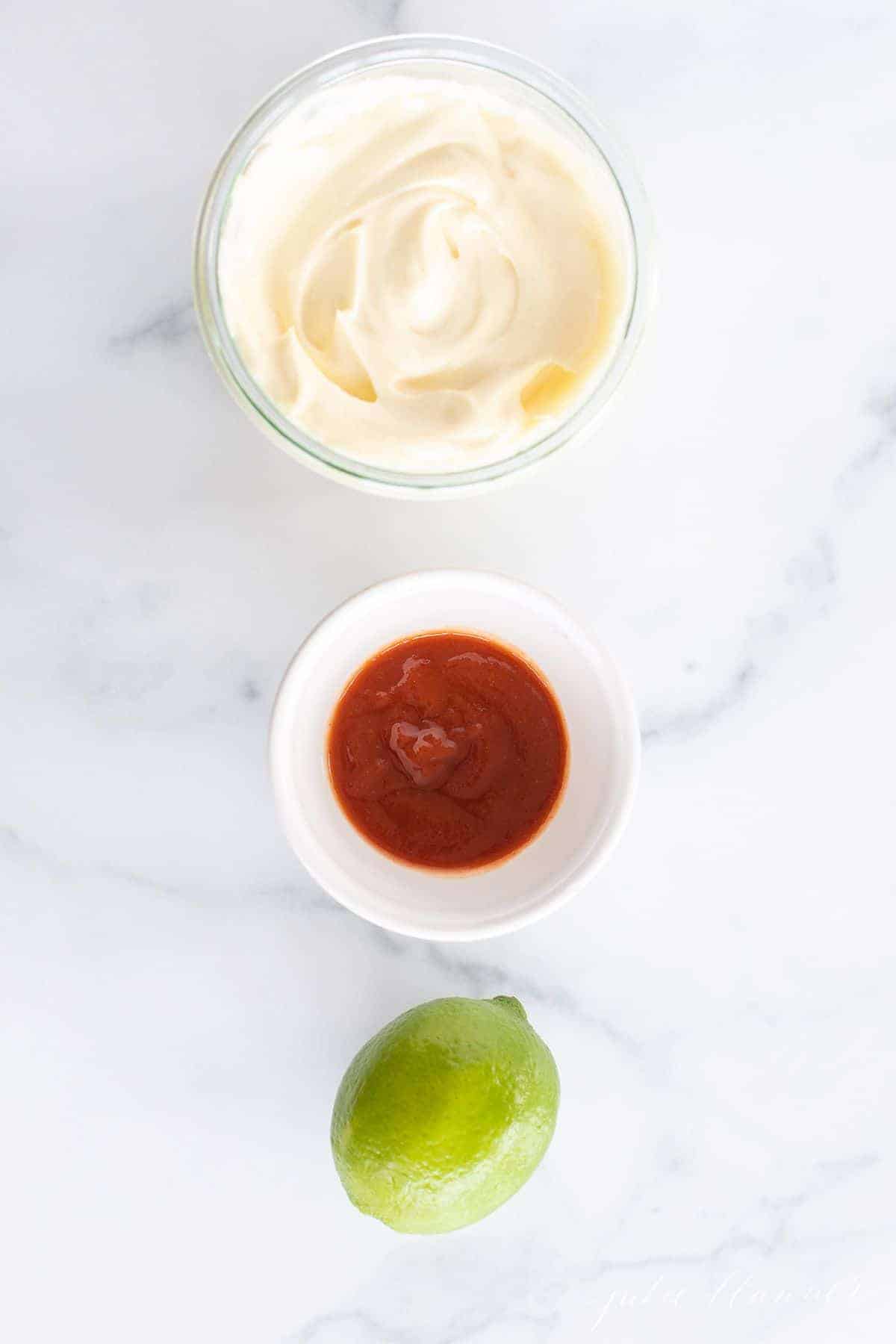 Sriracha Mayo Ingredients
Mayonnaise – Learn how to make homemade mayonnaise or simply purchase store bought. It's completely up to you! You can make it from scratch in minutes.
Sriracha Sauce – This hot sauce made with chili peppers, vinegar, garlic and salt spices up this easy aioli recipe. Use your favorite hot sauce.
Lime Juice – Fresh squeezed or 100% lime juice adds bright flavor. You can substitute lemon juice if needed.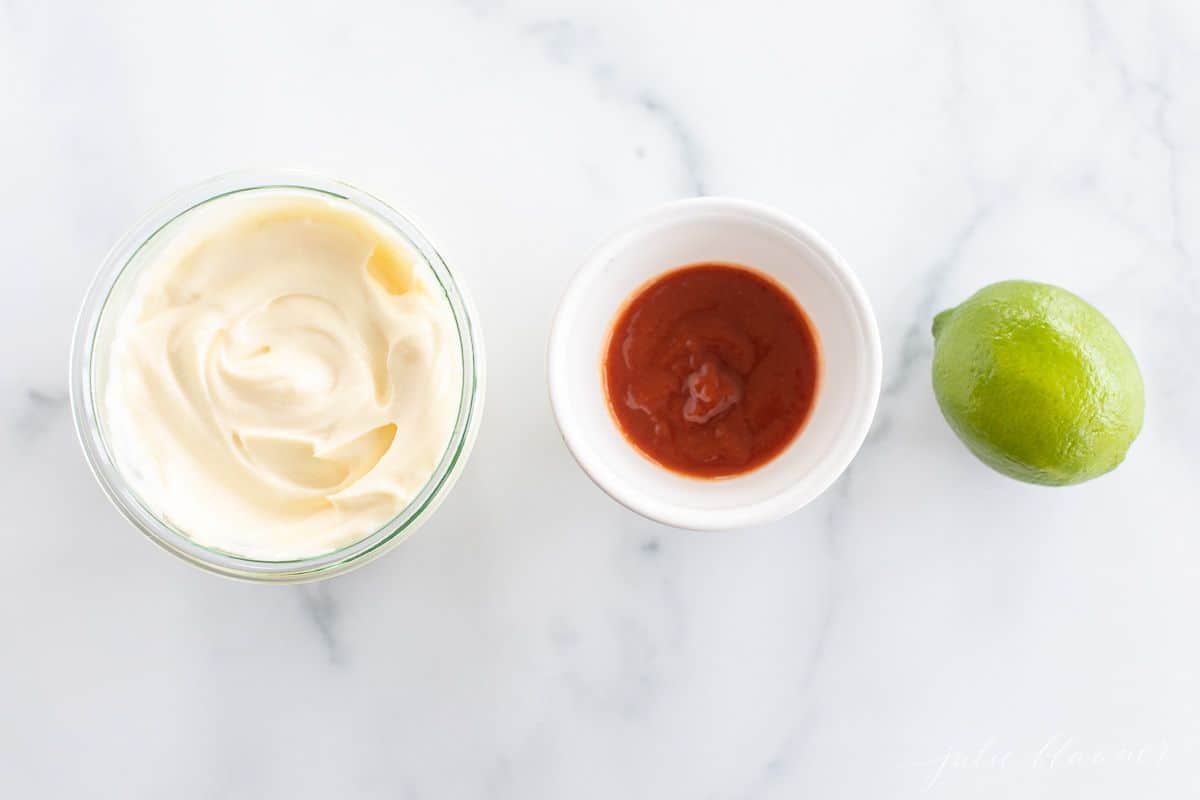 Make it even Spicier – Add chili flakes, cracked black pepper, hot sauce, gochujang or more sriracha to make it even spicier!
Sweeten it Up – Add a little pineapple juice to make it sweet and spicy.
Make it Asian-inspired – Add toasted sesame oil and or ground ginger for Japanese dishes.
How to Make Sriracha Aioli
In a small mixing bowl, combine mayonnaise and sriracha sauce.
Stir in lime juice.
Dust with a little dash of red pepper (I used cayenne) for a pretty pop of color!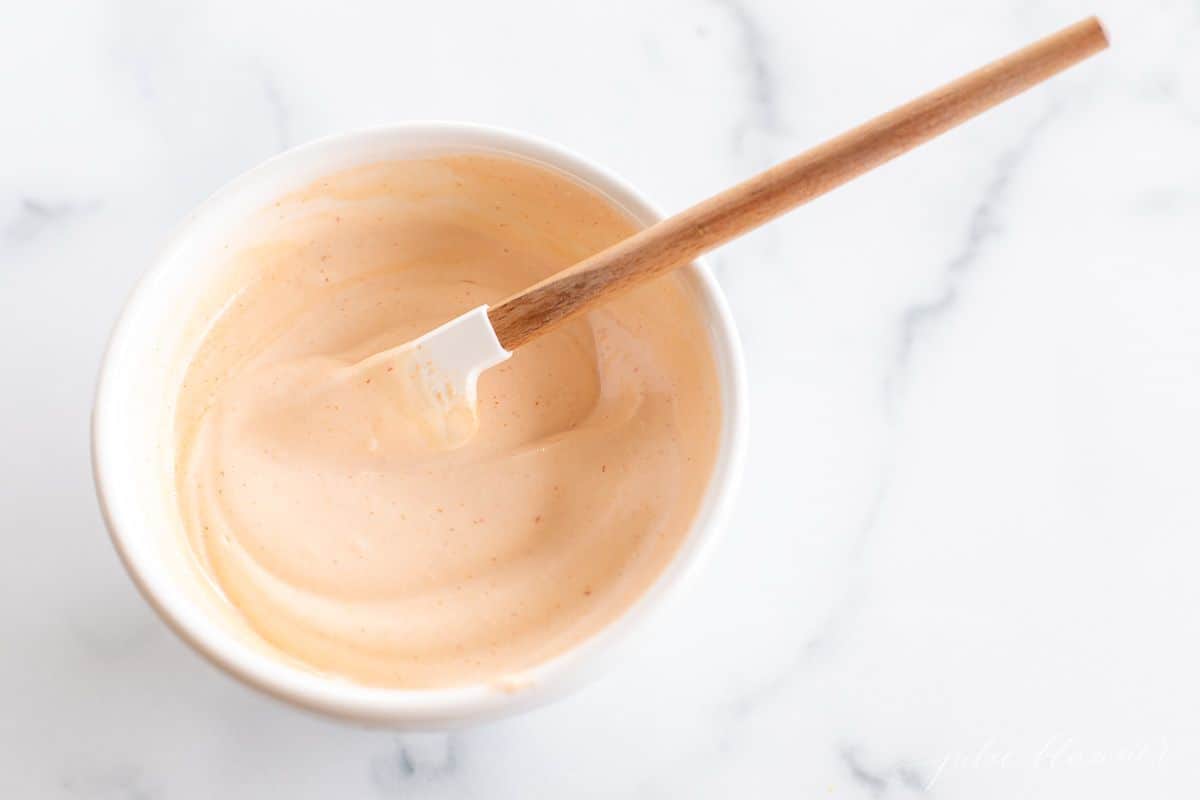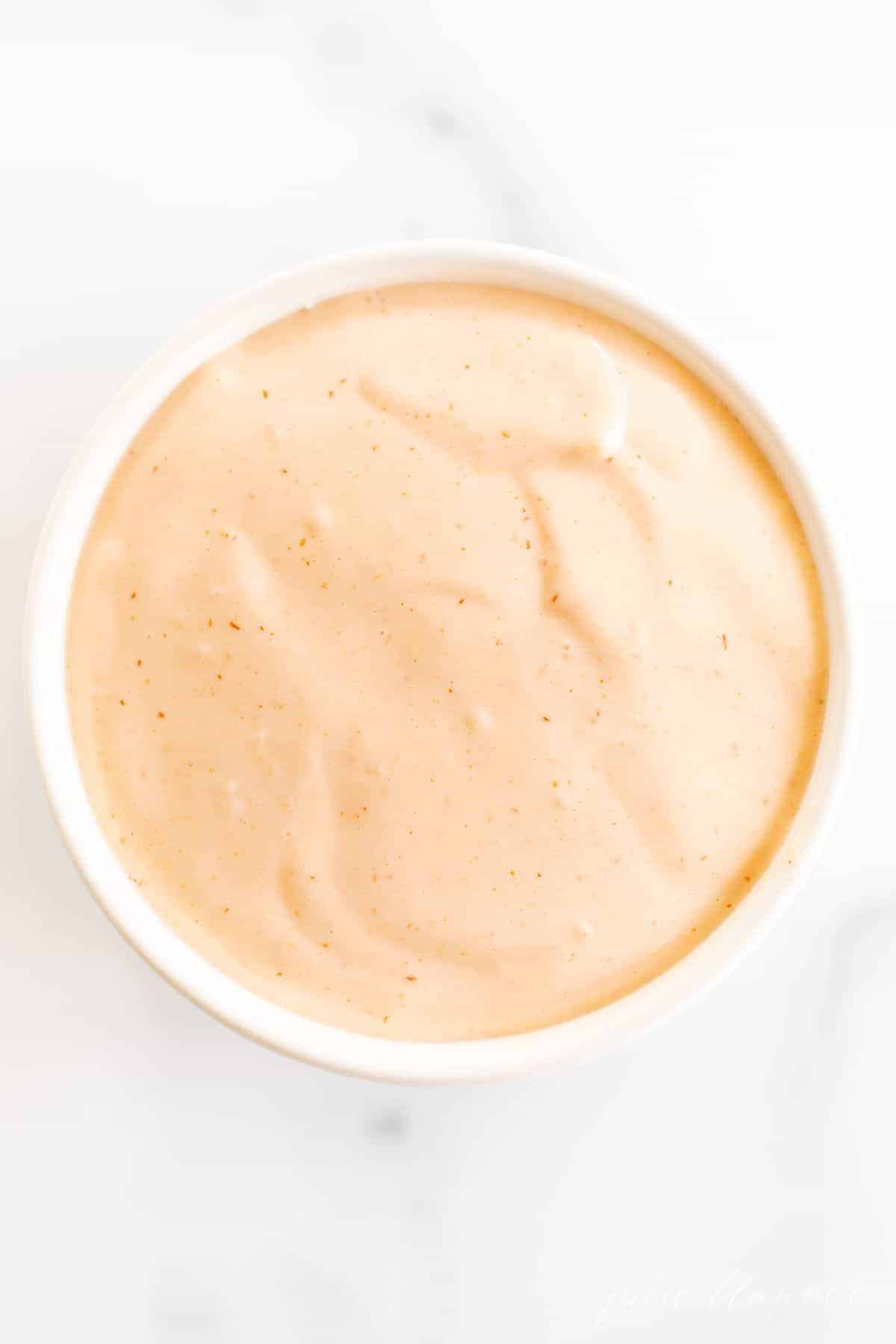 Tips
Let it Marinate – This is flavorful right away, but you can make flavored mayo and aioli recipes several hours in advance and keep covered in the fridge so flavors can marinate.
We like olive oil mayo, if you're looking for a store bought variety to make it spicy!
Fresh – Because this is such a simple recipe with minimal ingredients, the quality of your ingredients will shine! Use fresh ingredients for the best outcome.
Scaling up, down or substituting? You'll love this printable Measurement Conversion Chart!
Shortcuts
Use store-bought mayonnaise
Use store bought lime or lemon juice.
Frequently Asked Questions
How spicy is sriracha mayo?
It is mildly spicy. You can adjust and add more sriracha or red pepper flakes to spice it up even more. Adding additional sriracha sauce will thin the mayo.
What is the difference between hot sauce and sriracha?
They are actually somewhat similar, but in addition to more garlic and sugar, sriracha also has significantly more chili! It's also thicker than many traditional hot sauces.
How to Store
Room Temperature – This can be left sitting at room temperature for up to two hours safely.
Refrigerate – Store refrigerated in an airtight container or covered 7-10 days. The acidity in lime juice extends the shelf life of this recipe.
Freezer – Don't freeze this spicy mayo, as the texture will never be quite the same.
Dietary Considerations
Gluten Free
Dairy Free
Nut Free
Keto Friendly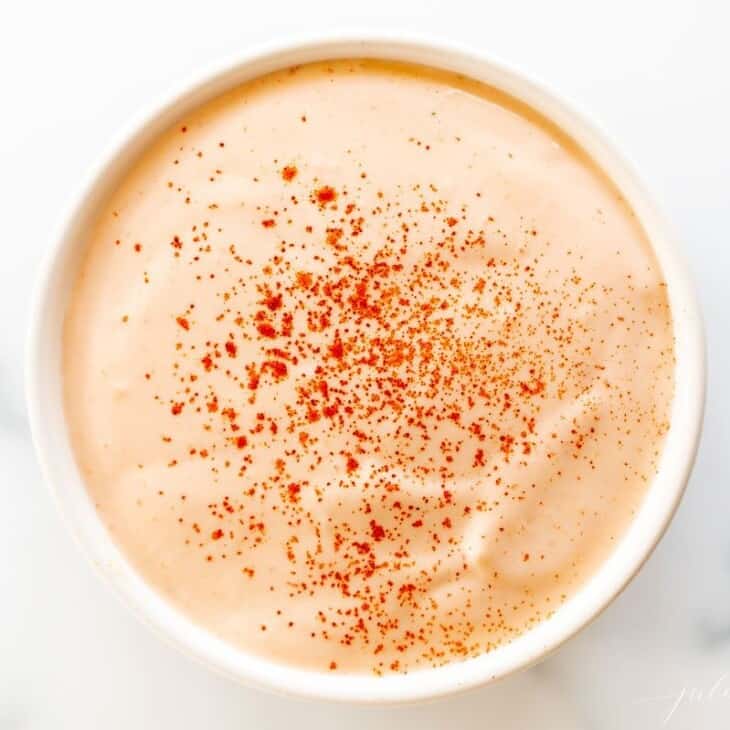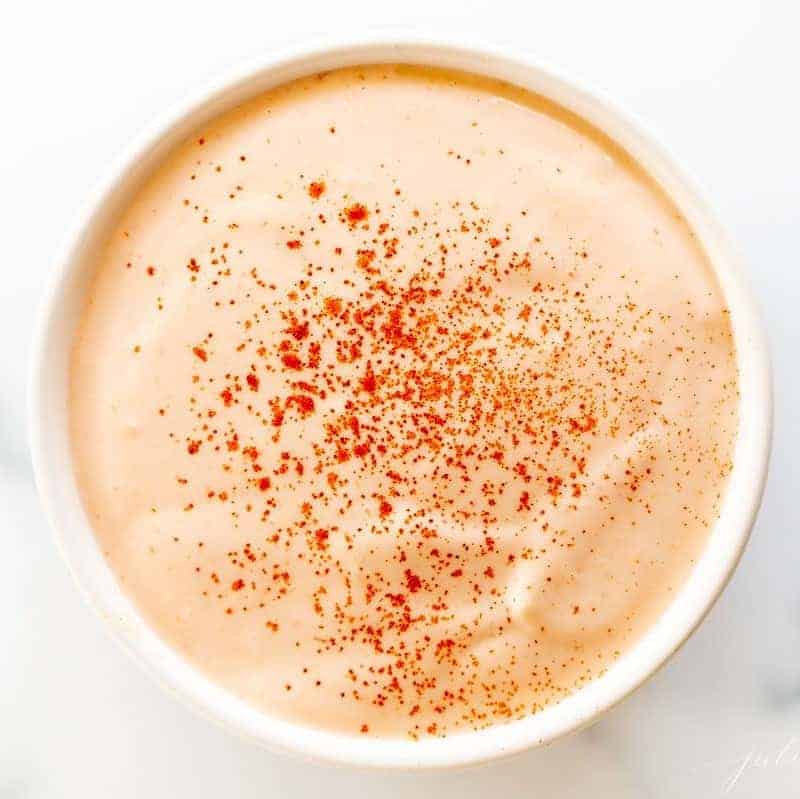 Sriracha Mayo
This spicy mayo recipe is perfect for drizzling on your favorite dishes or dipping handheld eats! It's quick, easy and flavorful!
Instructions
In a small mixing bowl, combine mayonnaise and sriracha sauce.
Tips
Tips
Dust with a little pop of cayenne pepper or red pepper flakes for more color and flavor.
Store in an airtight container in the refrigerator for up to one week.
Nutrition Information
Calories:
96
kcal
(5%)
,
Carbohydrates:
1
g
,
Protein:
1
g
(2%)
,
Fat:
10
g
(15%)
,
Saturated Fat:
2
g
(10%)
,
Cholesterol:
6
mg
(2%)
,
Sodium:
132
mg
(6%)
,
Potassium:
5
mg
,
Sugar:
1
g
(1%)
,
Vitamin A:
9
IU
,
Vitamin C:
1
mg
(1%)
,
Calcium:
1
mg
,
Iron:
1
mg
(6%)
Estimated nutrition information is provided as a courtesy and is not guaranteed.