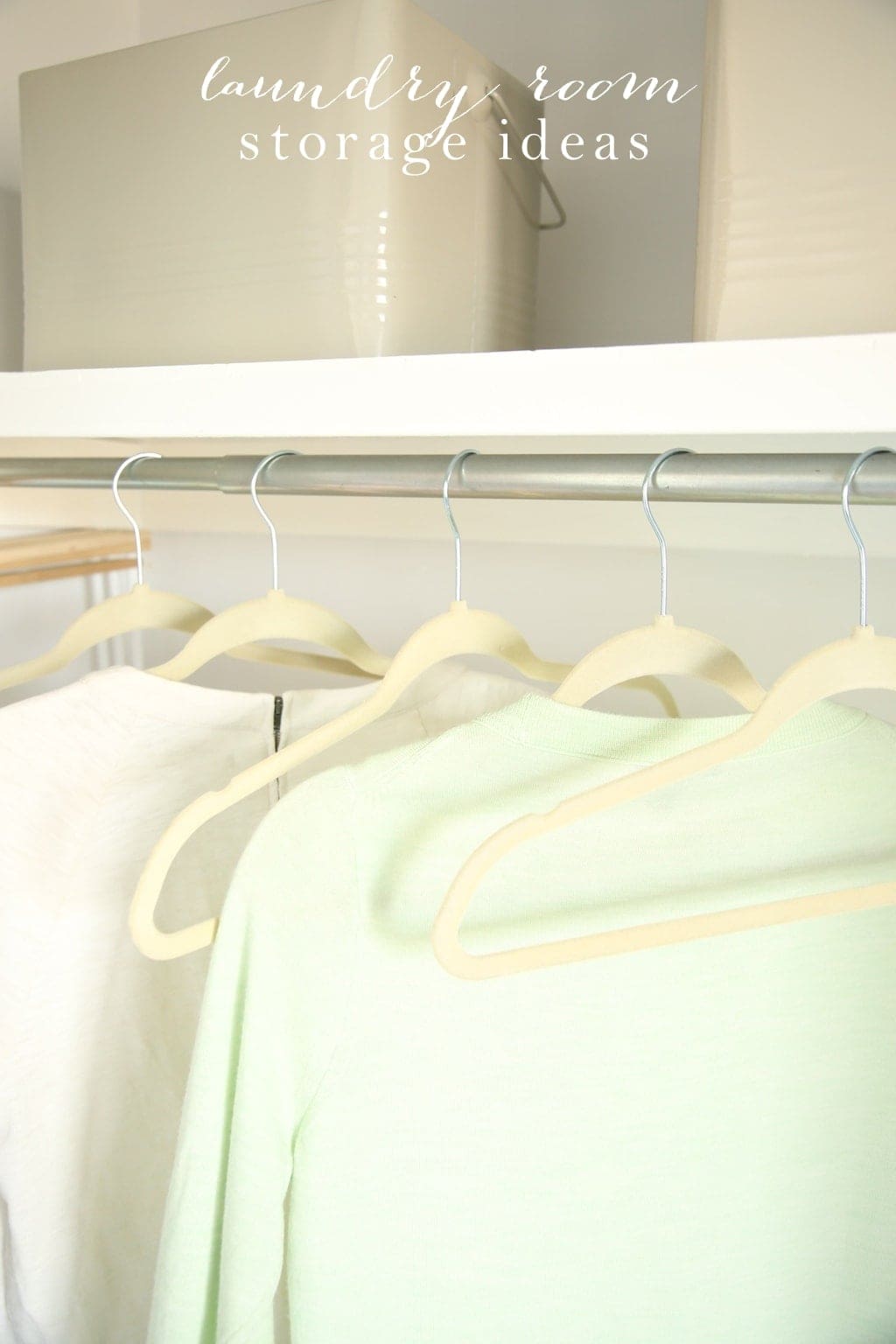 Organizing a home is definitely not a one-size-fits-all strategy. Everyone has different spaces, needs & constraints. When purchasing our home, one thing that I loved was that the laundry room is on the second level with the bedrooms. It makes doing laundry convenient. Even better, it's a bedroom that had been converted into a laundry room, offering plenty of space. Previously, we had a laundry room on the main level that doubled as a mudroom & made it work without issues, but who doesn't love a little space? Is it possible that the laundry room is currently my favorite space in our home? Having a pretty space does make laundry a little less daunting. Today I'm sharing a few of my favorite laundry room storage ideas & a little about the "decor"!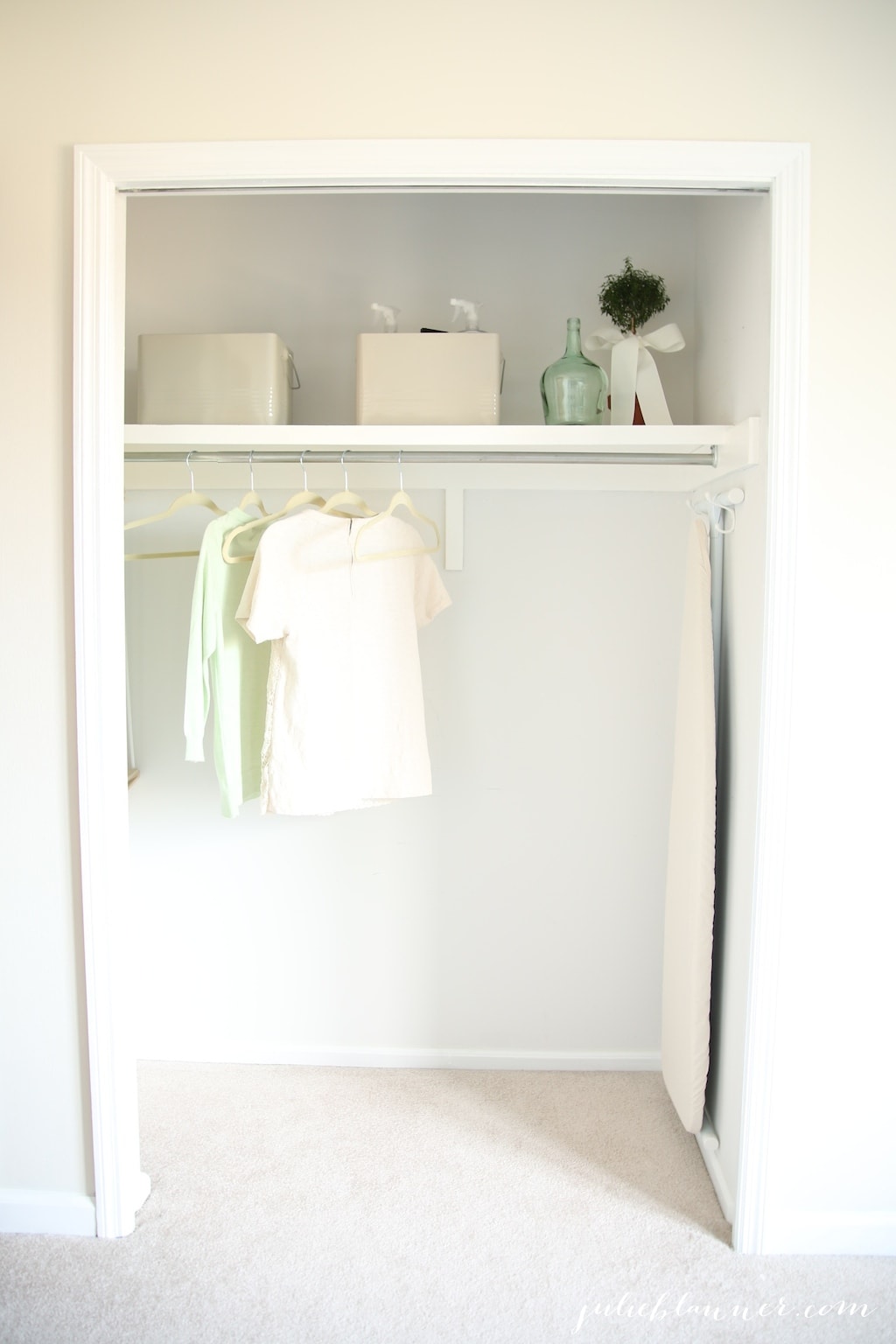 Now that we have plenty of space, I want to take advantage of every inch to make it function for our family. We started by removing the closet doors. It was a quick fix that makes the closet more accessible.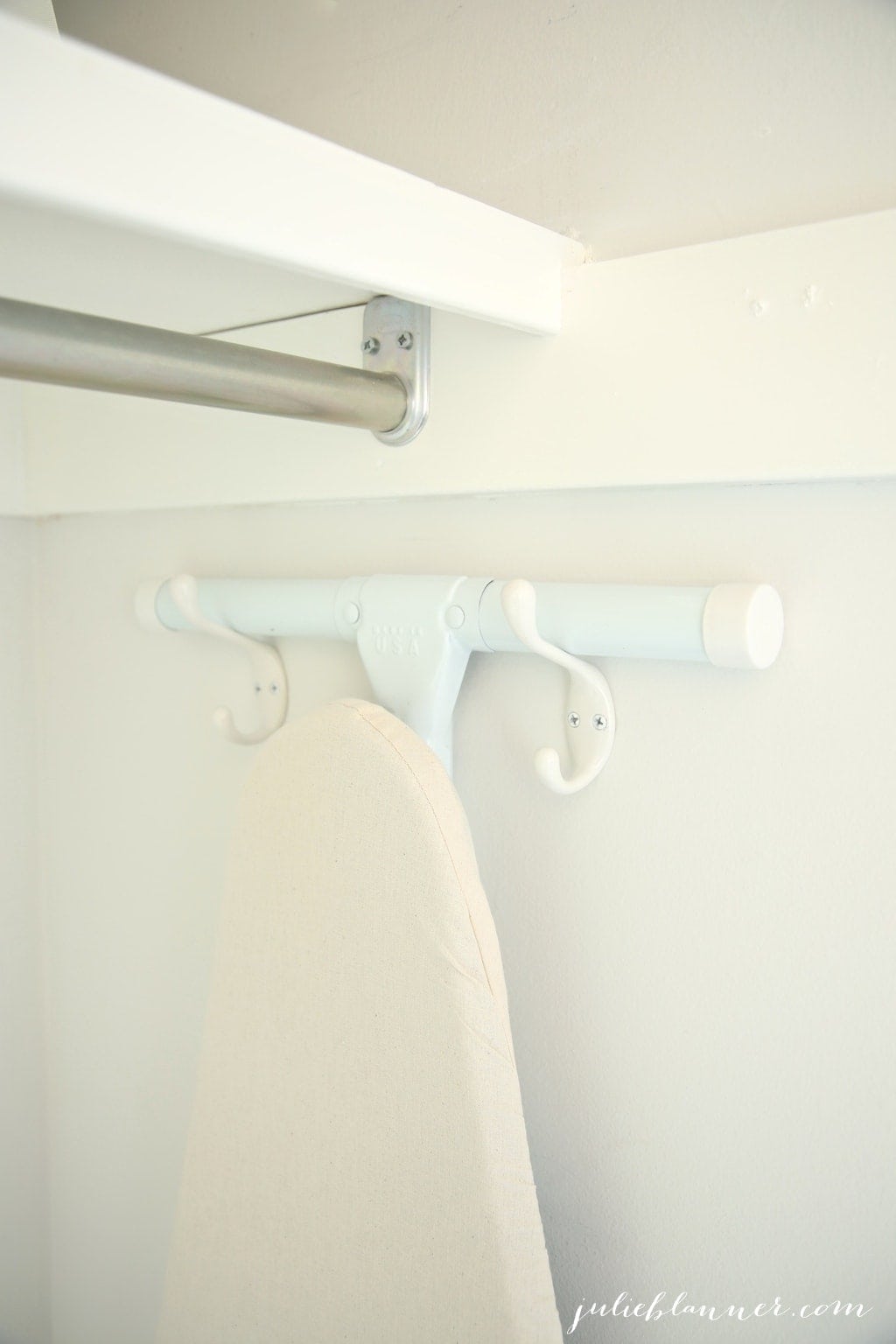 We added 2 coat hooks to both sides of the closet to hang the ironing board & drying rack to keep them at bay when they're not in use. I gave our ironing board a makeover with a new ironing board cover.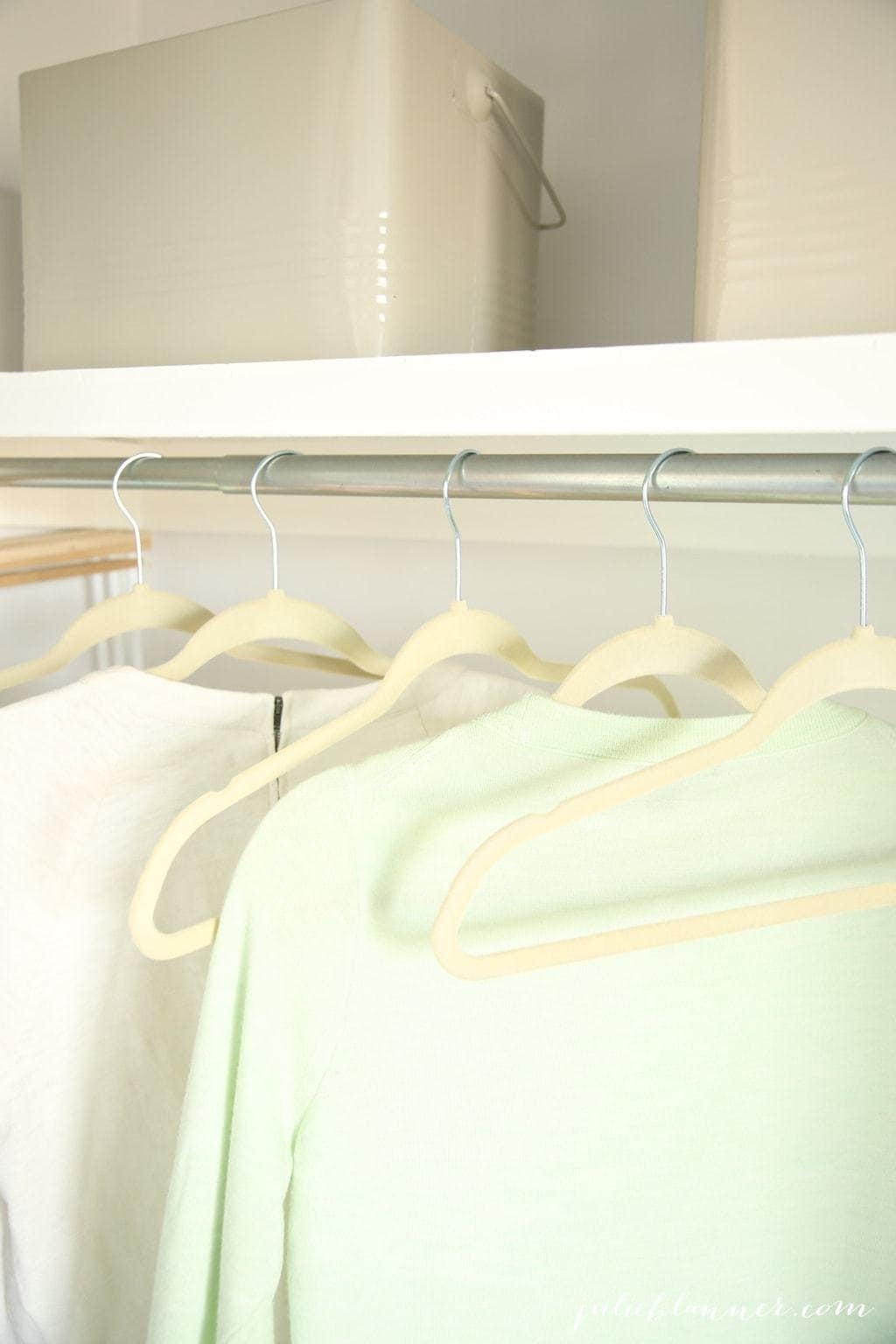 The existing closet rod now functions to hang clothes after ironing. I filled it with velvet coated hangers upon recommendation of my stylist. Since it's exposed, I like keeping the hangers consistent & muted as well.
Now that we have a little space to work with, I purchased a laundry sorter. My mom had one & it makes doing the laundry a little easier & tidier. No longer will I have to sort laundry & have piles of strewn across the floor on laundry day – we can just toss them into their appropriate bin. I keep it inside the closet & can easily wheel it to the washer & dryer.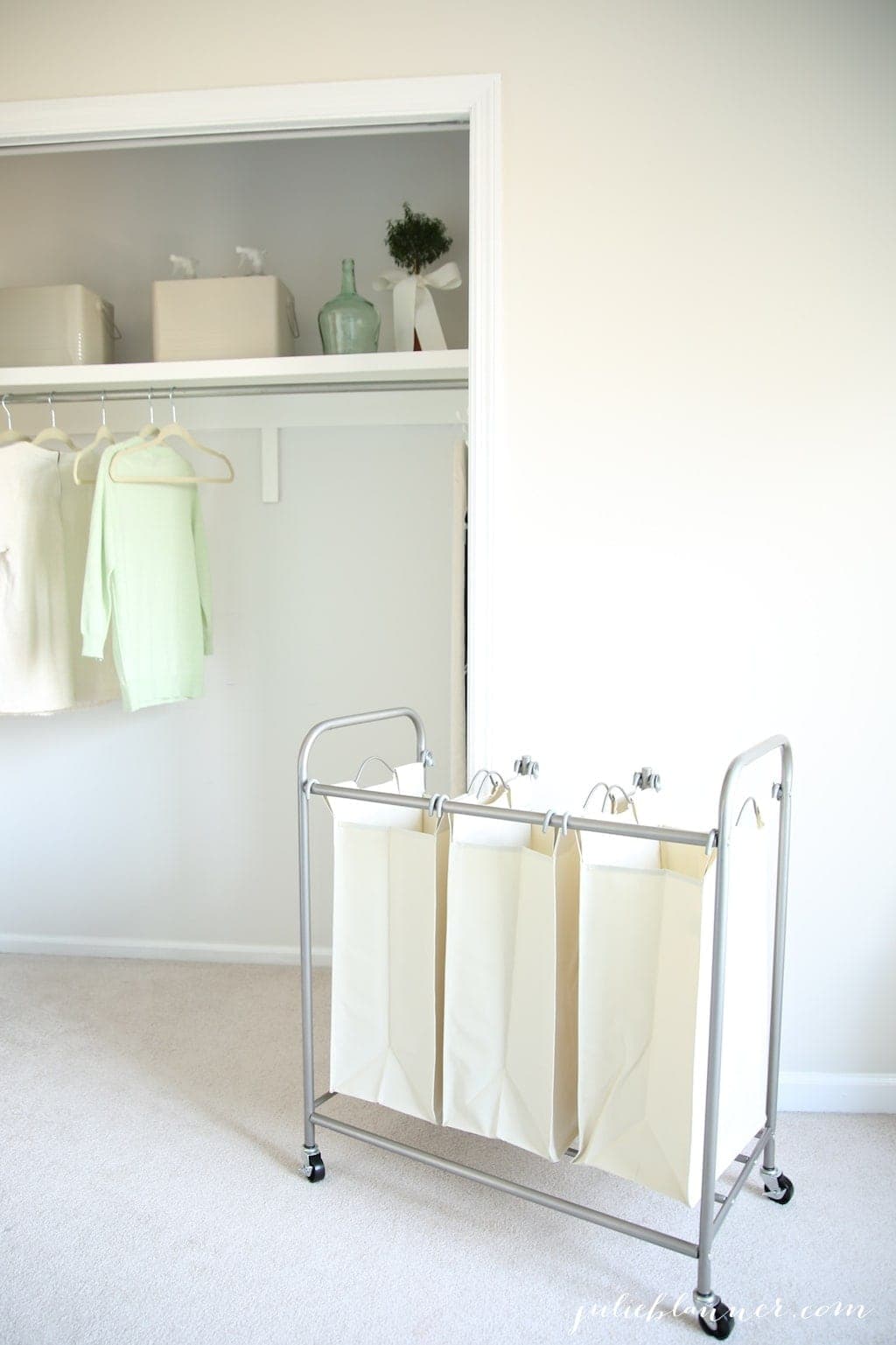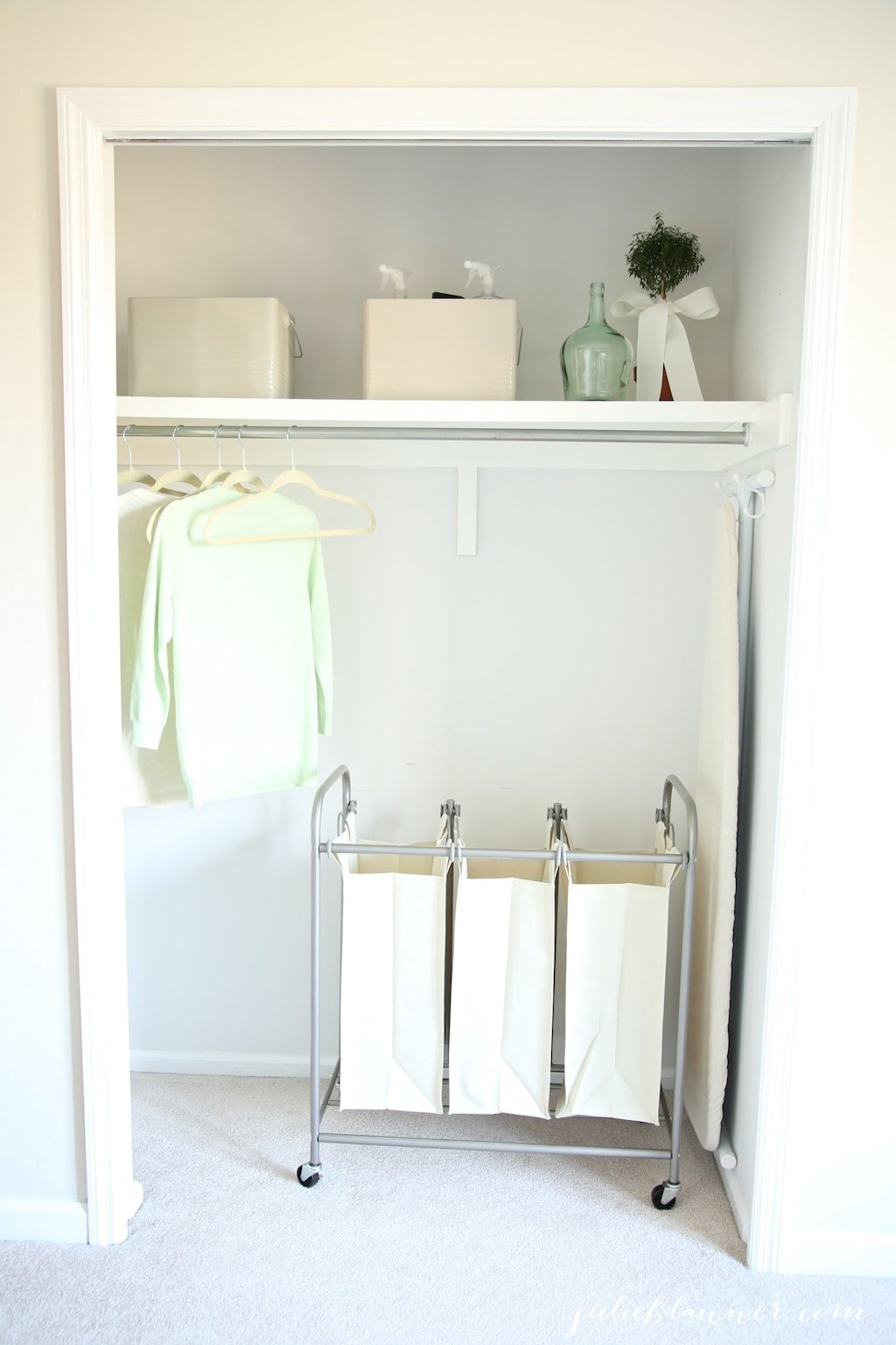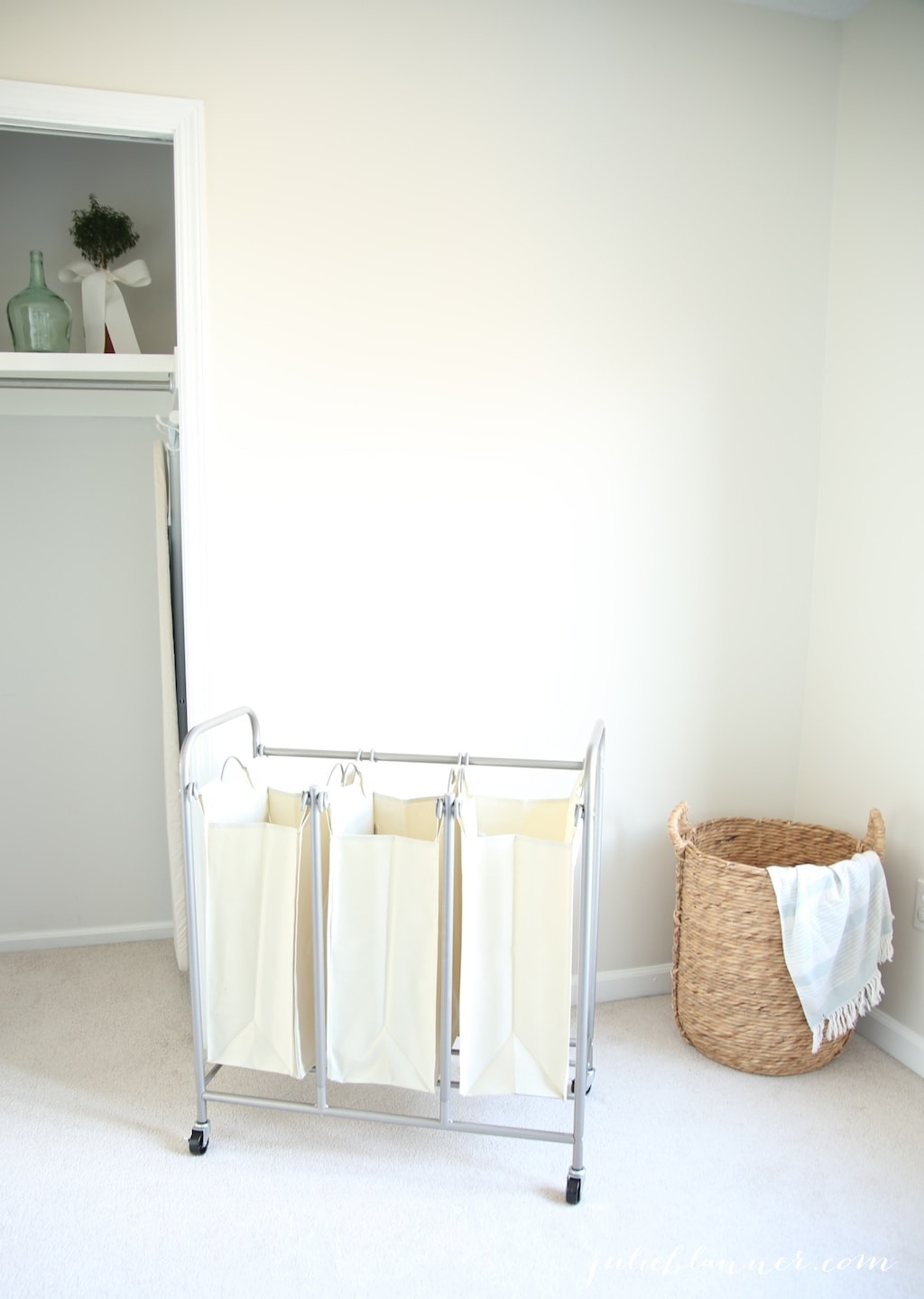 I'm putting the finishing touches on our laundry room makeover. I'm so excited to share it with you! Here's a little before-we-moved-in photo for reference when we were house hunting…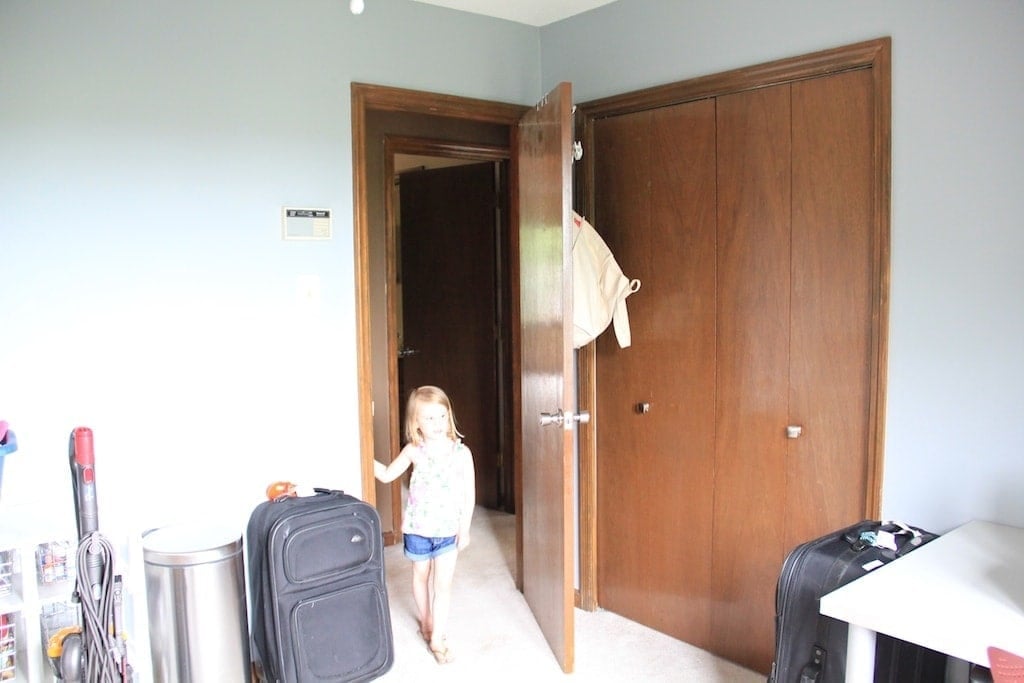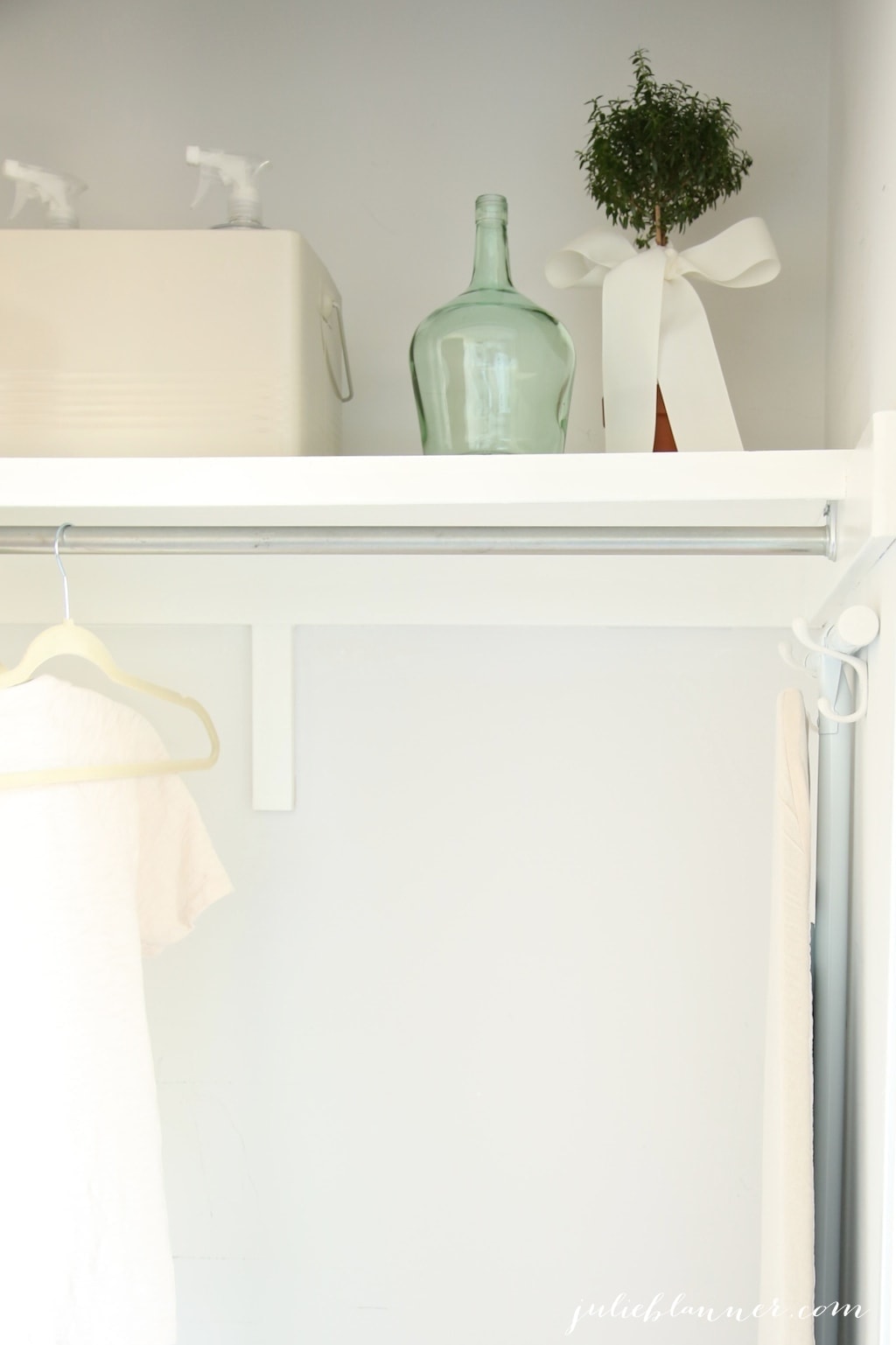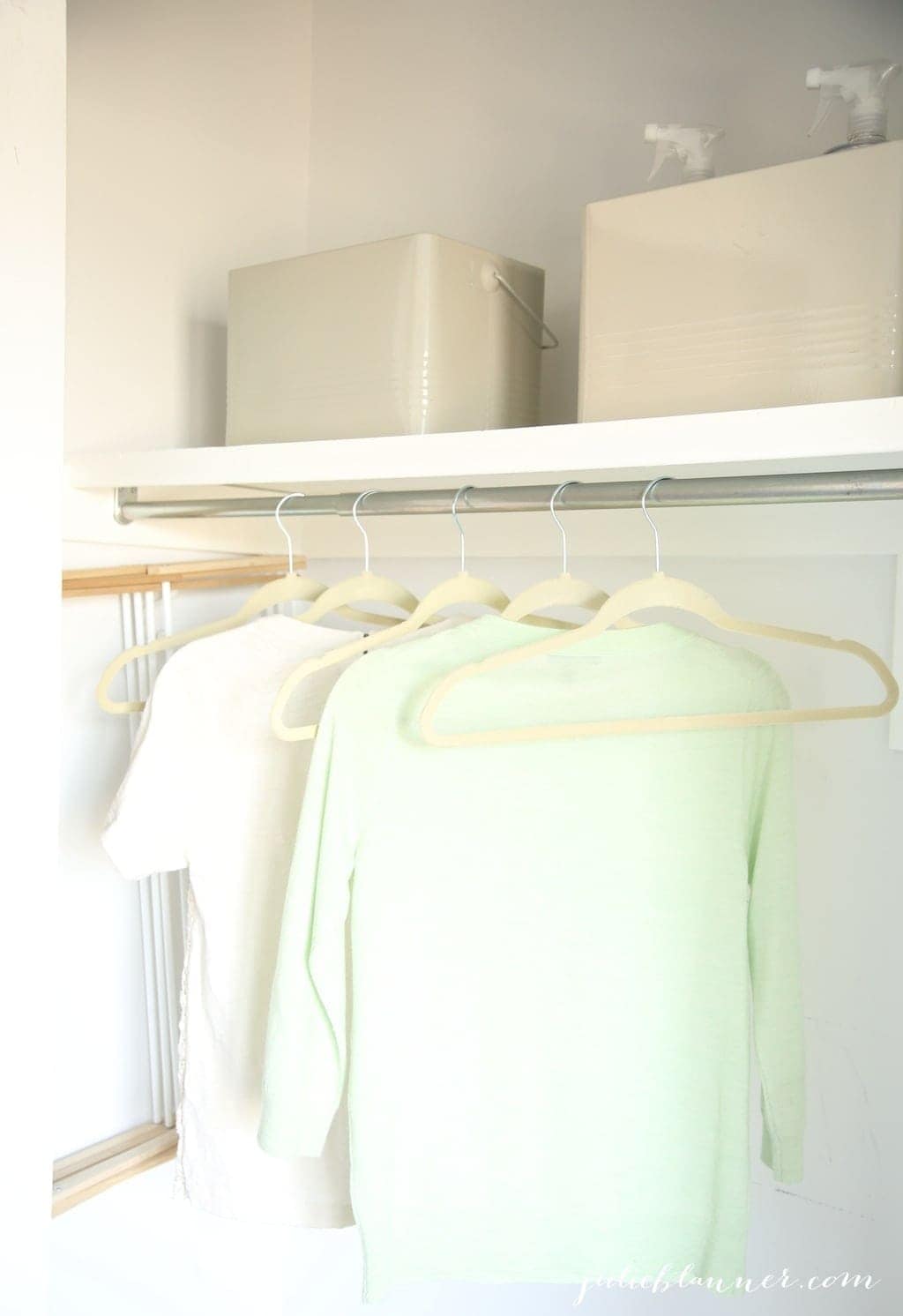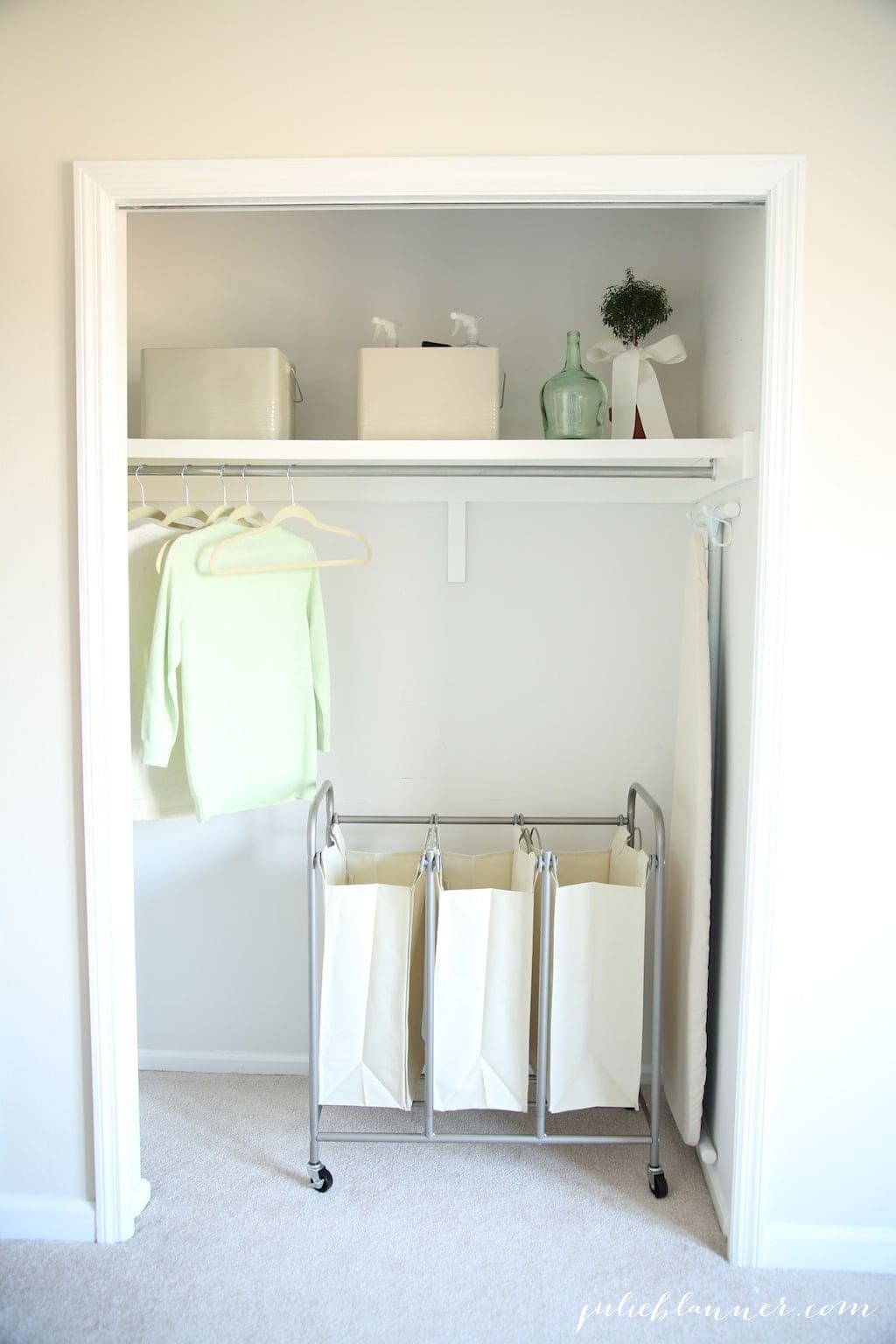 We went from this to this in a half hour!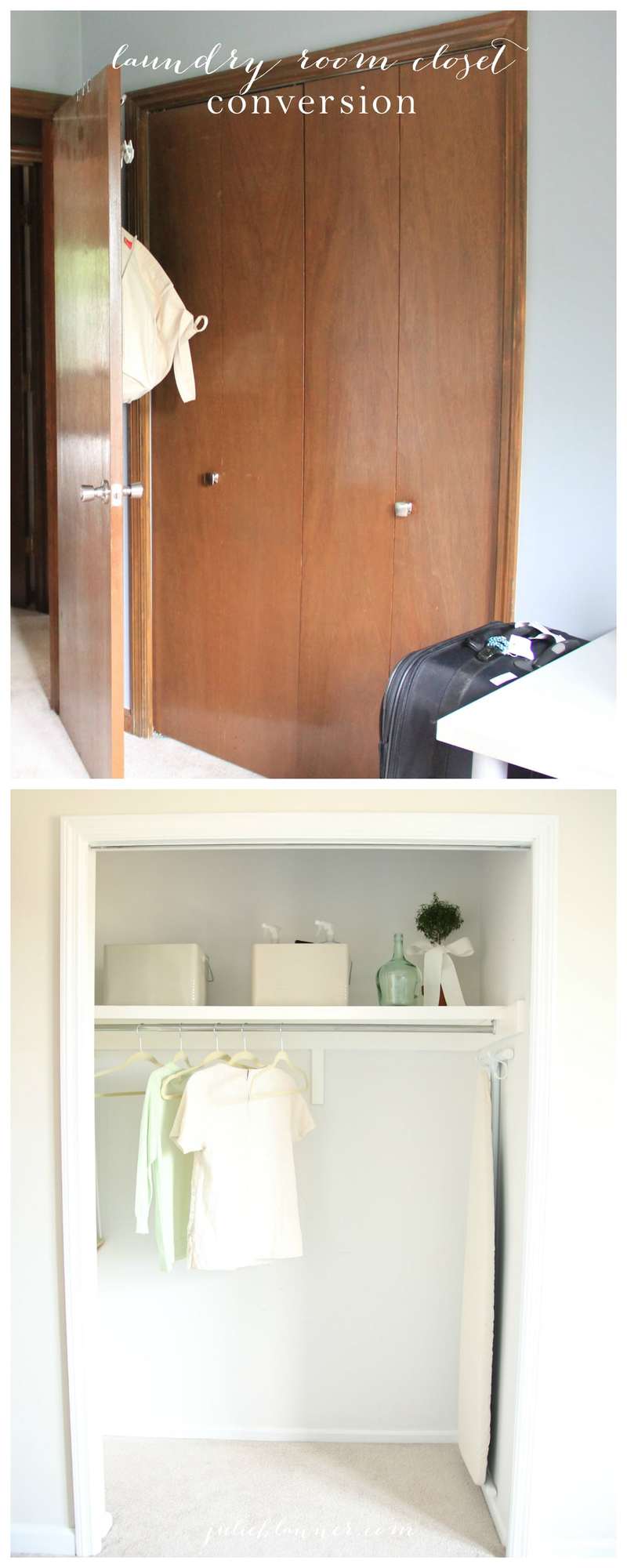 Happy organizing!
LET'S CONNECT!
instagram | newsletter | facebook | pinterest