If you've ever wondered, "Can I freeze cream cheese?" you're in the right place. This soft, delightful, and creamy cheese can in fact be frozen for later use.
Continue reading for details on how to freeze cream cheese and recipes that work well with thawed cream cheese.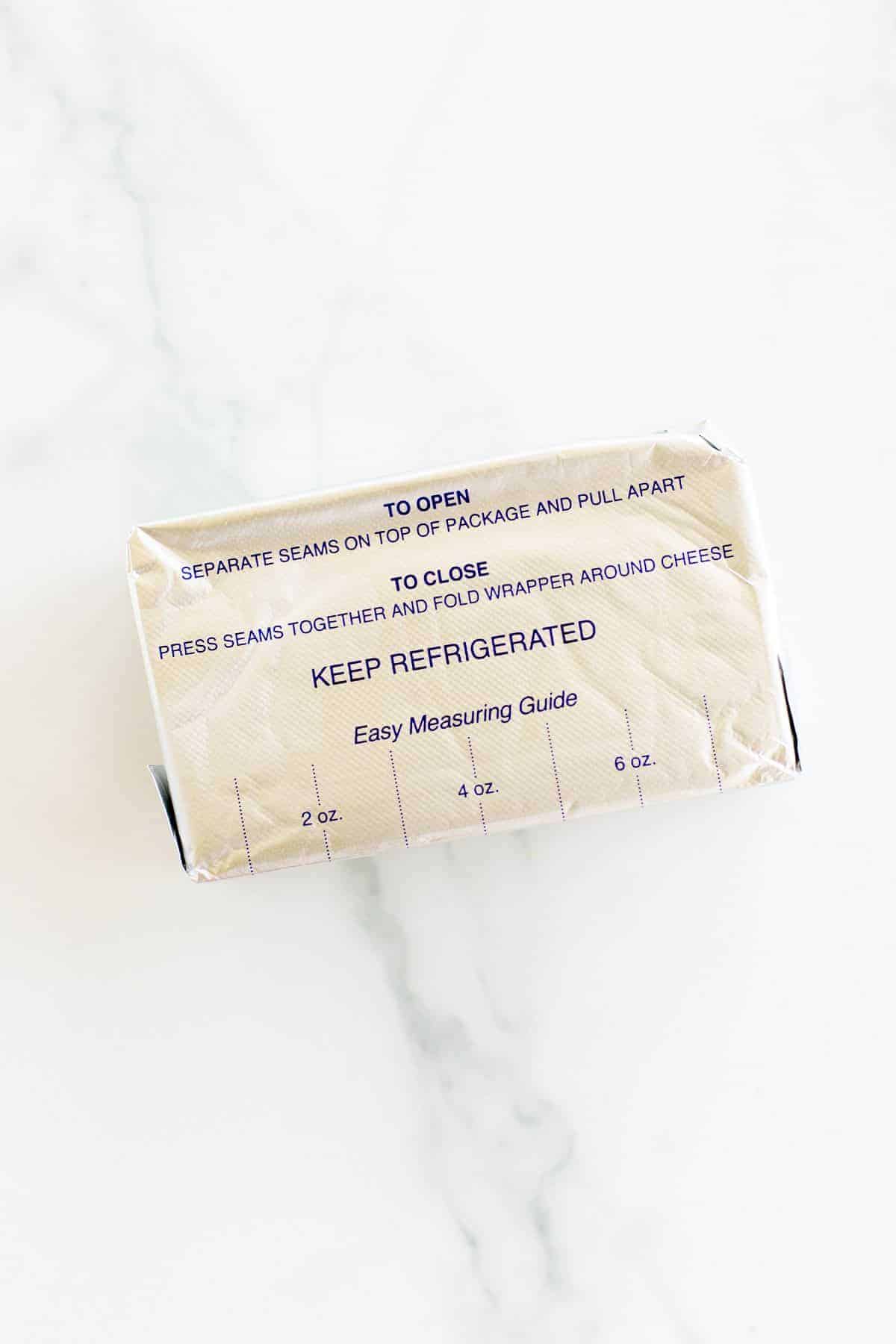 The tangy flavor and smooth, creamy consistency of cream cheese make it a kitchen staple. It can be used right out of the package to spread on bagels and crackers for the perfect spread.
One of the most noteworthy qualities of cream cheese is its versatility. It can be sweetened up for cream cheese icing for cinnamon rolls and even used in cream cheese ice cream!
And on the opposite end of the spectrum, it can be used in savory dishes like creamy spinach dip and bacon and cream cheese stuffed mushrooms.
Yes, I have a deep and long-lasting love for cream cheese. Can you tell? I hope you do too, because we're going to talk about how to freeze it for future use.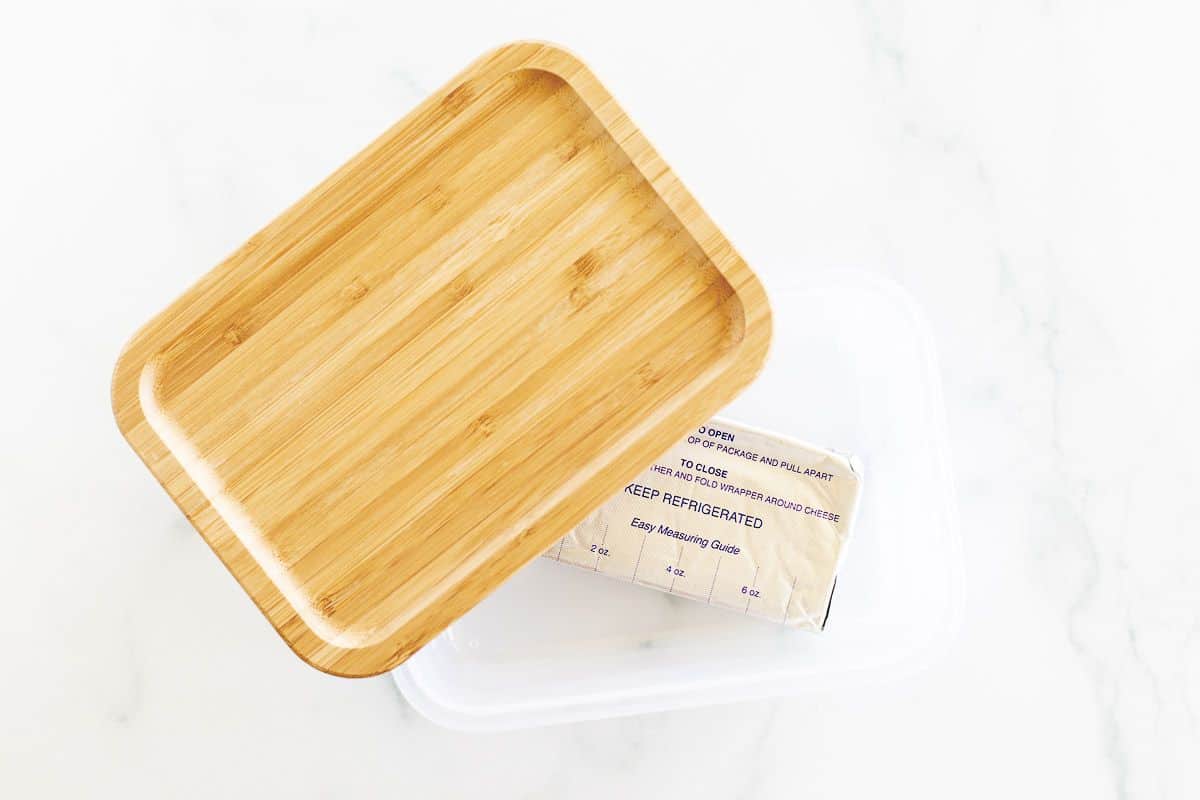 Can You Freeze Cream Cheese?
With cream cheese being so versatile and adaptable in sauces, dips, and frostings, it's a good idea to have some on hand at all times. However, you also don't want to store so much that it spoils in your refrigerator.
Freezing works great to stop a variety of foods from aging and going stale. But with its creamy and smooth texture, can cream cheese be frozen? And still be good? The answer is Yes!
Keep in mind, though, that once cream cheese has been frozen and then thawed, it won't have the same spreadable consistency that it had previous to being frozen.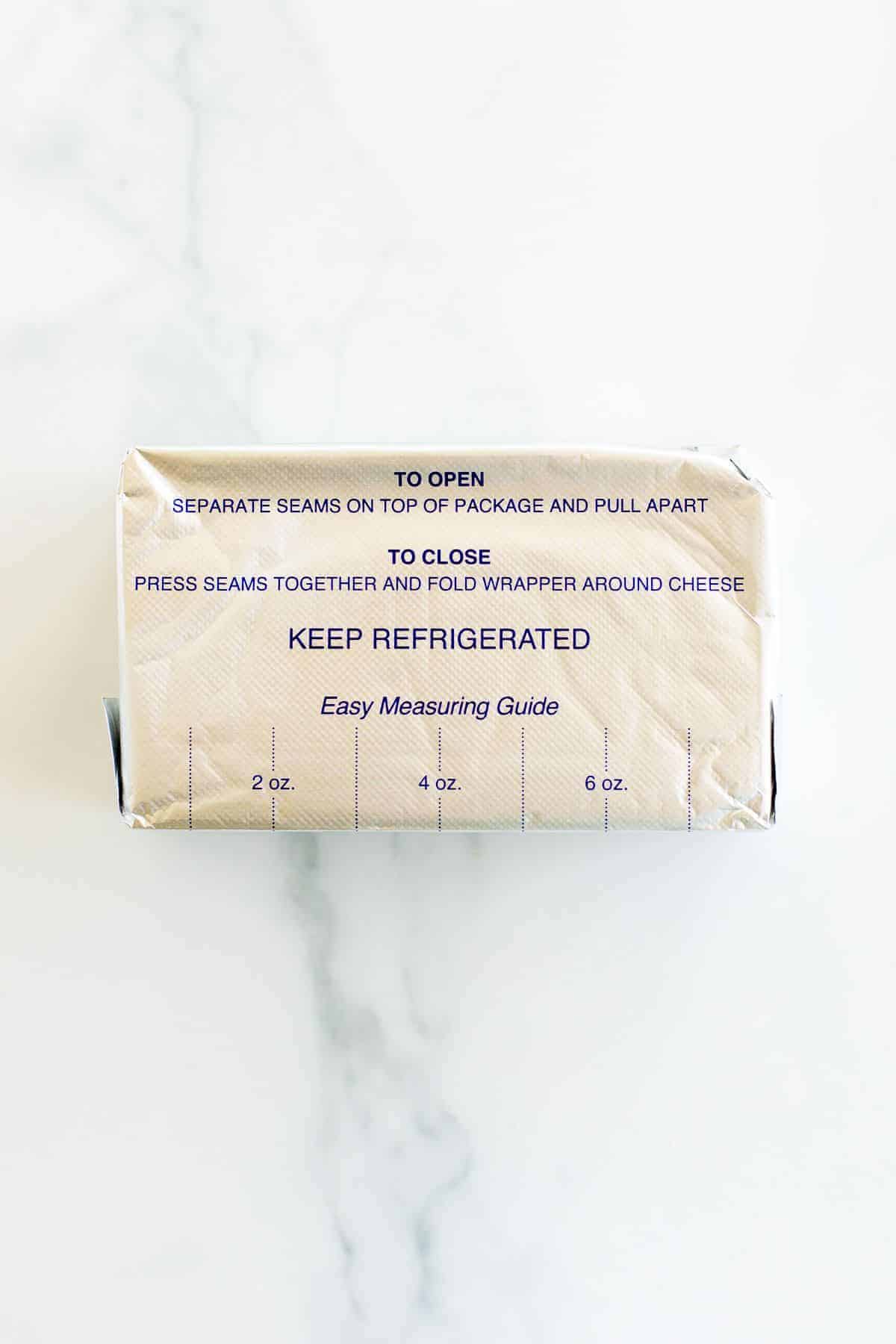 Cream cheese has a high moisture content, which expands when it freezes. As a result, it will often be more crumbly and can possibly separate into chunks and moisture, so it won't spread well as a topping.
With that in mind, don't plan on it being a bagel spread once it has been frozen.
That's really the only downside to freezing cream cheese, though, because thawed cream cheese can be used practically every other way. It can be used in baking, cooking, and whipping with other ingredients.
So go ahead and buy a big tub or a few bricks of cream cheese to use in your favorite recipes!
Love cream cheese as much as we do? Don't skip this Cookies and Cream Spread with just three ingredients!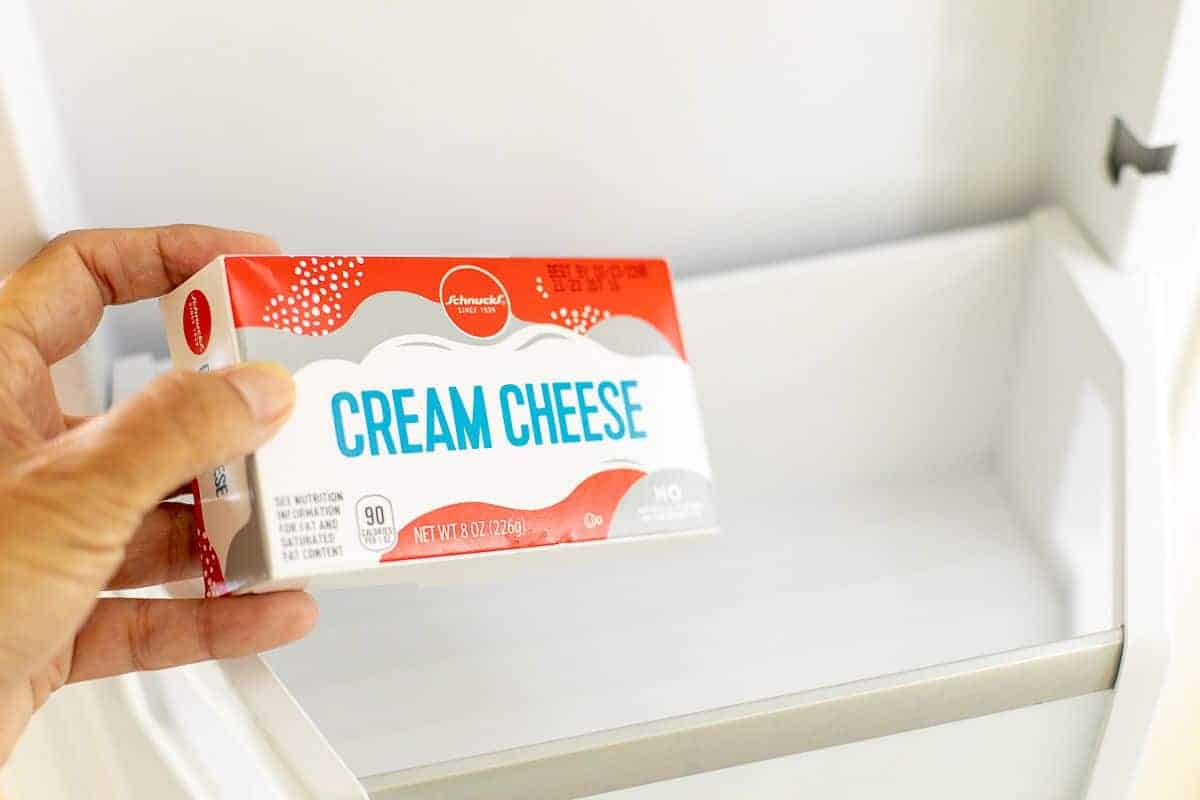 How to Freeze Cream Cheese
Freezing cream cheese is really easy. Here are a few ways you can freeze cream cheese based on your needs.
Put an unopened 8 oz. brick of cream cheese – foil and box – directly into the freezer. You can also put it in a ziplock bag, but it isn't necessary.
If a package has been opened, seal the foil around the unused cream cheese and then place in a ziplock bag and press shut.
To freeze smaller portions of cream cheese from a large container, cut or scoop into 4 or 8 oz. sections and place in a section of foil. Seal the foil around the cream cheese and then place in a ziplock bag. Or, portion to the size that your favorite recipes use, like 3 oz, etc.
Keep in the freezer for up to two months.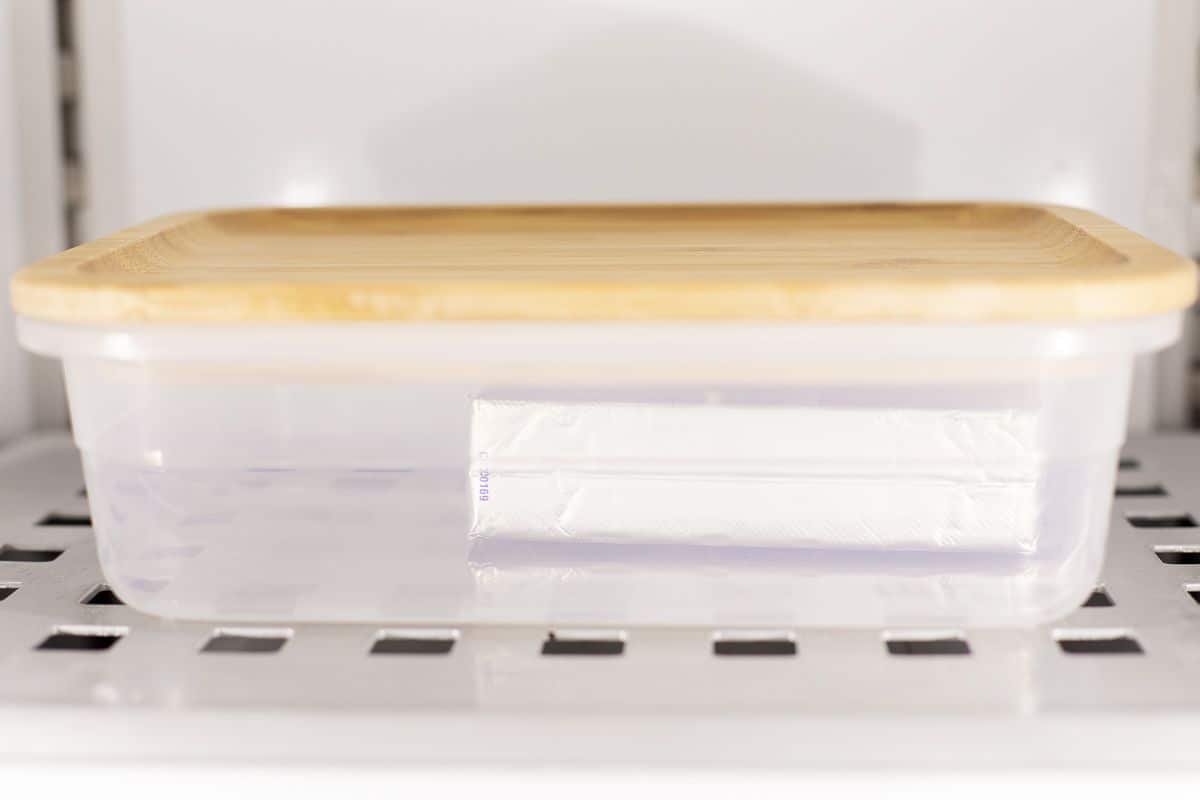 How to Thaw Cream Cheese
Thawing cream cheese might even be easier than freezing it! In fact, I have an entire post dedicated to How to Soften Cream Cheese – you'll find so much valuable info here, but here's a quick overview of some of my favorite tips.
Just take it out of the freezer a day before you want to use it, place it in the fridge, and let it thaw to fridge temperature.
Let cream cheese come to room temperature and whip or stir until it is smooth and creamy. Then it's ready to be used in all of your dishes!
I find that stirring thawed cream cheese will get all of the lumps out and make it ready to be incorporated with other ingredients.
It is possible to thaw in the microwave if you're in a hurry. Use the defrost or soften feature on your microwave in short increments until the cream cheese is soft enough to stir. Then stir and use in your recipes.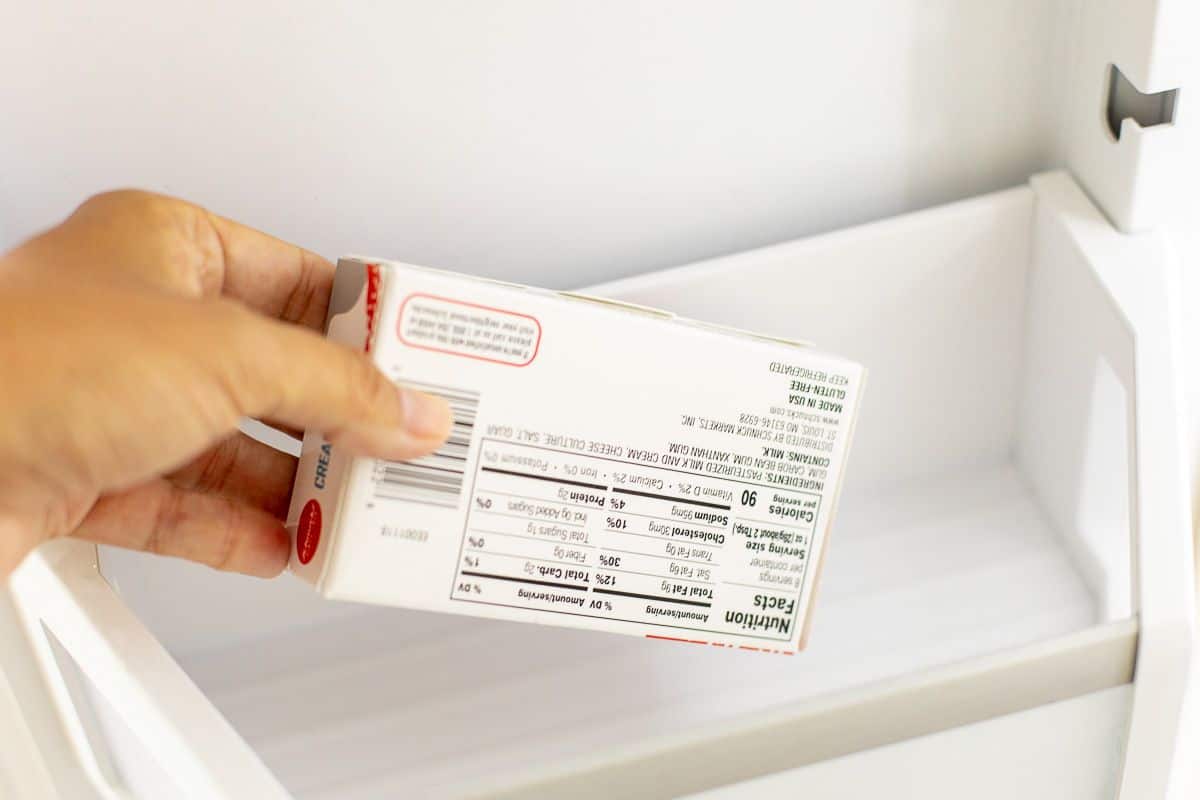 Recipes You'll Enjoy
You can basically use thawed cream cheese in any of your favorite recipes, except for spreading it on bagels – or any other recipe that requires a fresh brick of cream cheese. Here are some of my favorite recipes using cream cheese.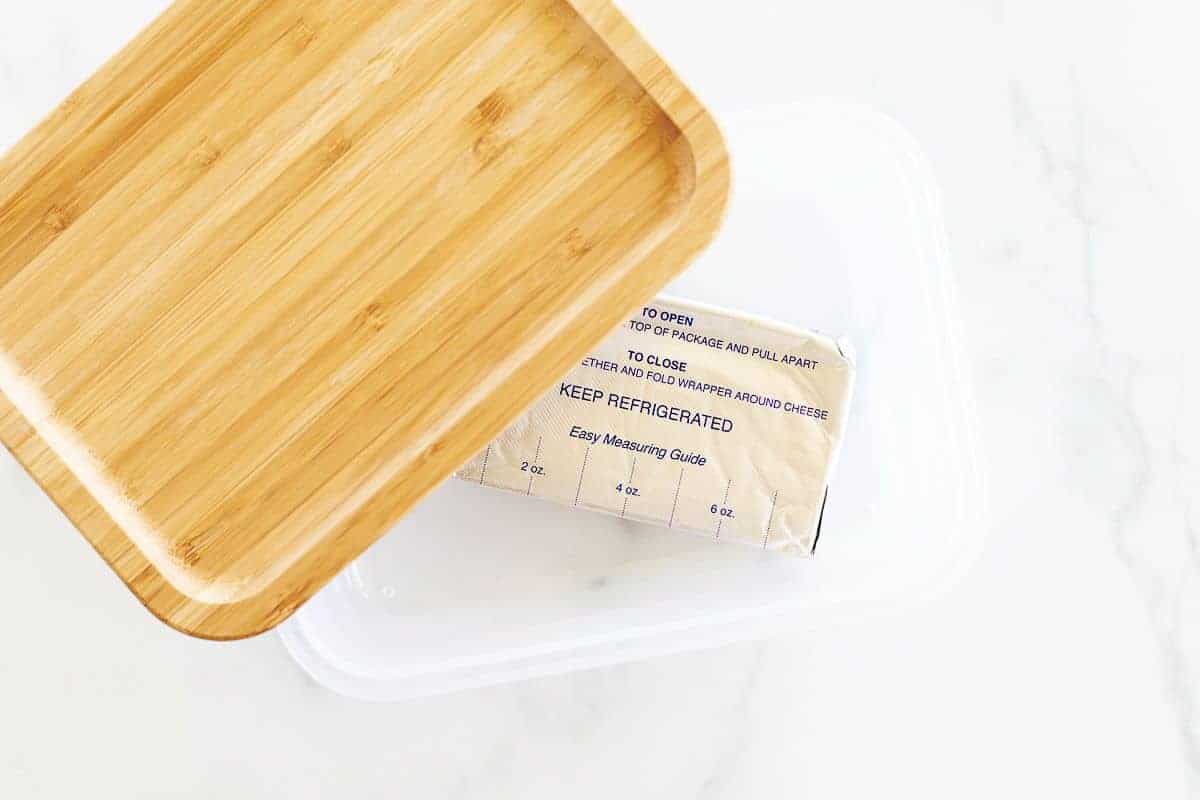 Frequently Asked Questions
How long will cream cheese stay good in the freezer?
I like to use cream cheese within two months of freezing it. The cream cheese won't spoil in the freezer, but after two months you run the risk of freezer burn or absorbing other odors from the freezer.
What can I use frozen cream cheese for?
You won't be able to use frozen then thawed cream cheese as a spread or in a recipe that needs perfectly-consistent cheese, like your special cheesecake. However, you can thaw it, mix it, and then use it in cakes, icings, soups, dips, and casseroles.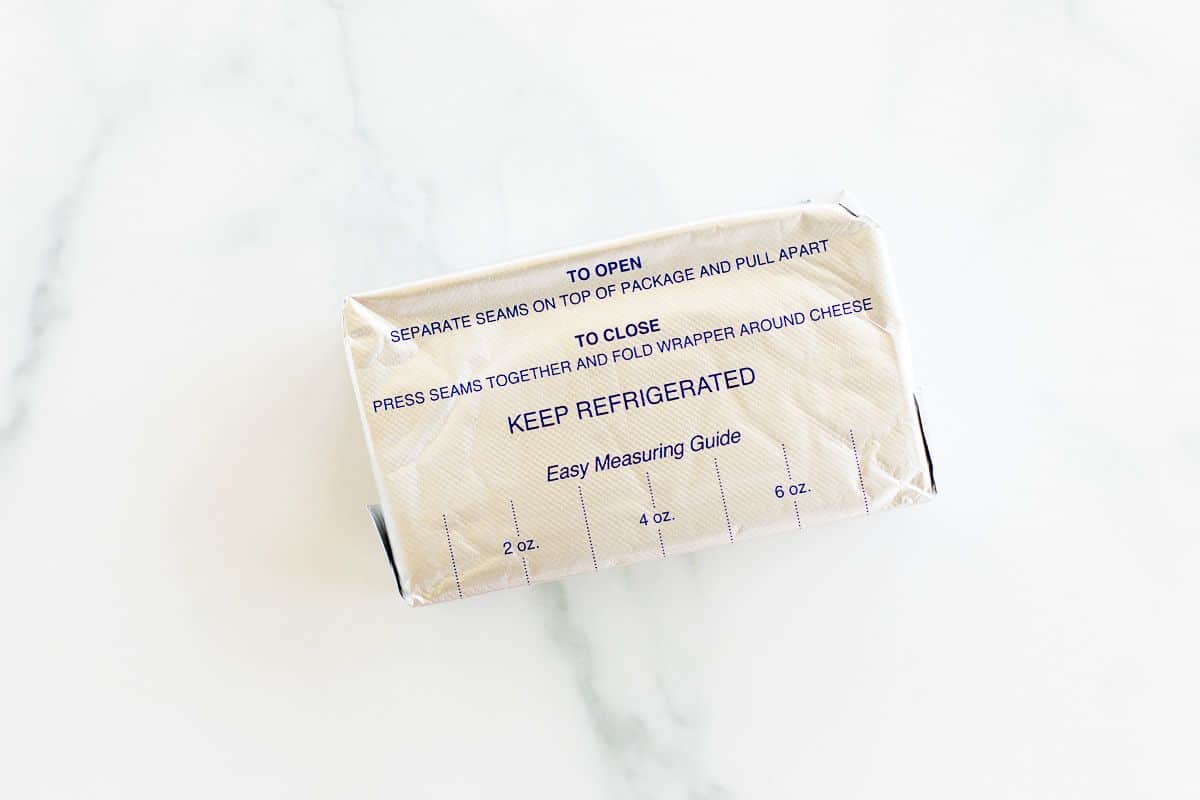 Hungry for more easy recipes? Sign up for my free recipe club and have amazing recipes delivered directly to your inbox each week!
Cooking and Baking Tips, Substitutions & Guides
10 mins