Simple and functional garage storage to maximize space. Garage storage solutions that work!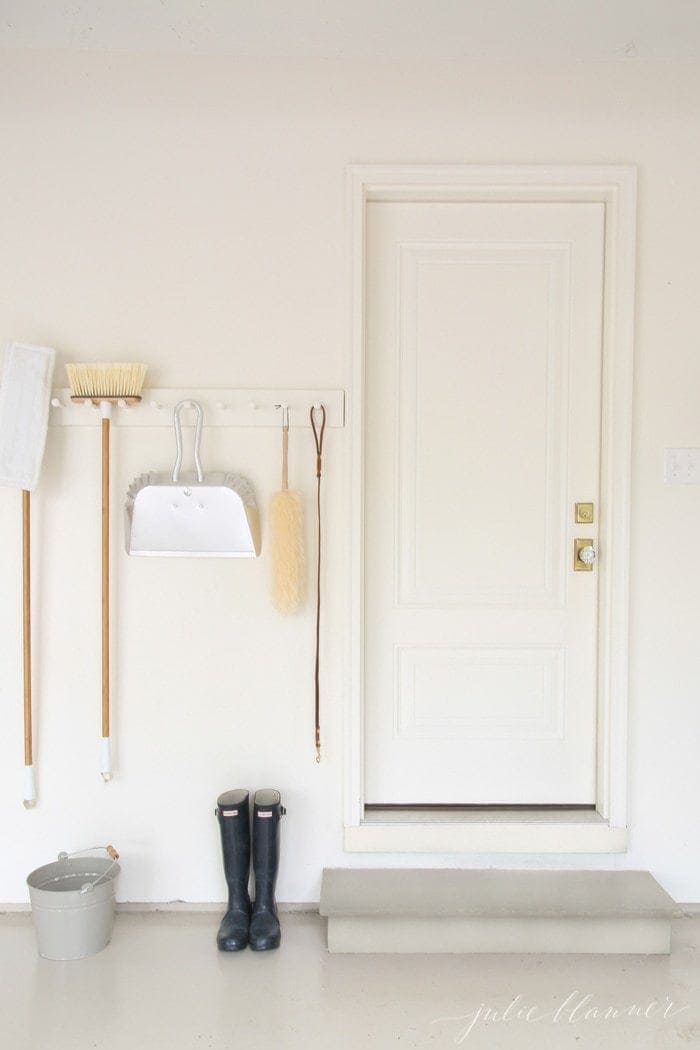 I've been pretty proud of myself the last five weeks. I made a resolution to complete projects I've started but failed to finish and I've been checking them off left and right.
I'm hoping the elimination of some of these to do's make our impending kitchen remodel a little less stressful. One project I can finally check off of the list is adding garage storage.
We started the project last March when we painted the garage walls and floor. We created an outdoor running closet for Chris using garage organization systems and added garage storage solutions for the girls' toys, helmets, etc.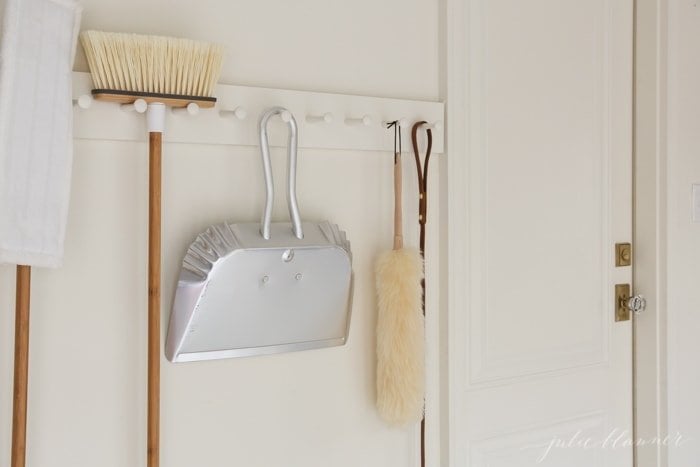 Chris and I had very different ideas on how to organize the garage – he wanted to use garage storage systems and I wanted to use pretty pegs, so we compromised and took zones.
I had a peg rail made to fit the length of the wall, specifying the distance and number of pegs. Then, it sat in our garage for months. Okay, nearly a year, but I have no excuse as to why. Finally over the weekend we hung it.
Can you believe a little level and two screws hung me up that long? Maybe I need a little more ambition. Anyways, the peg rail has finally been hung and it's glorious!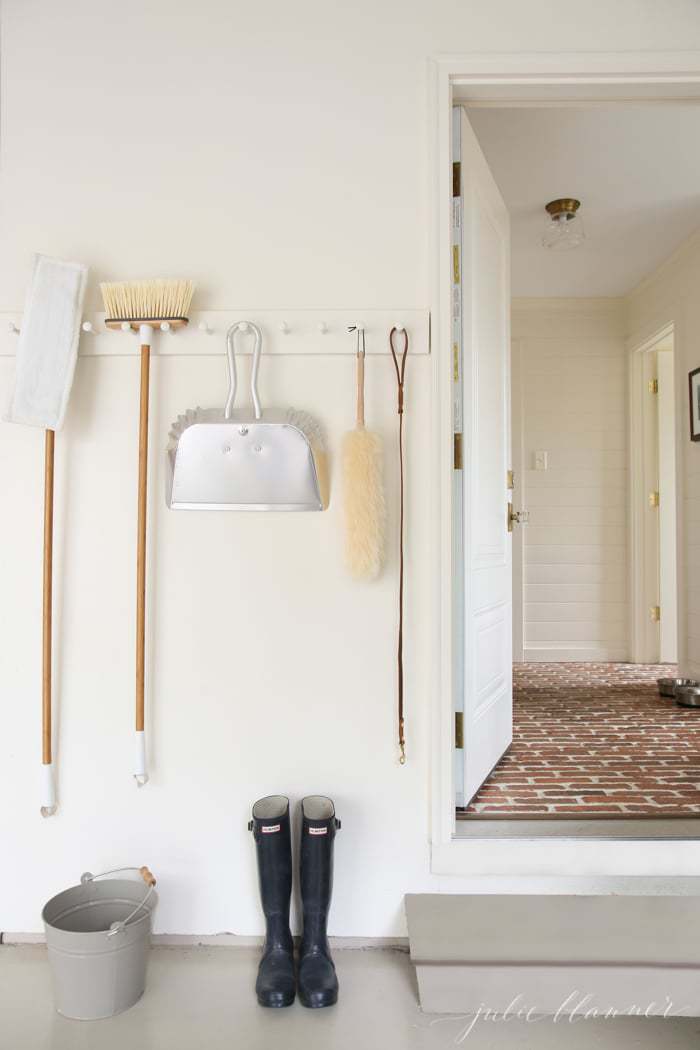 For the last two and a half years the brooms, duster, mop and bucket have been tossed haphazardly around the door of the garage without a place to hang. I'm always running out there barefoot searching for something. With the addition of this peg rail garage storage I'm excited that now it's just a reach from our mudroom door.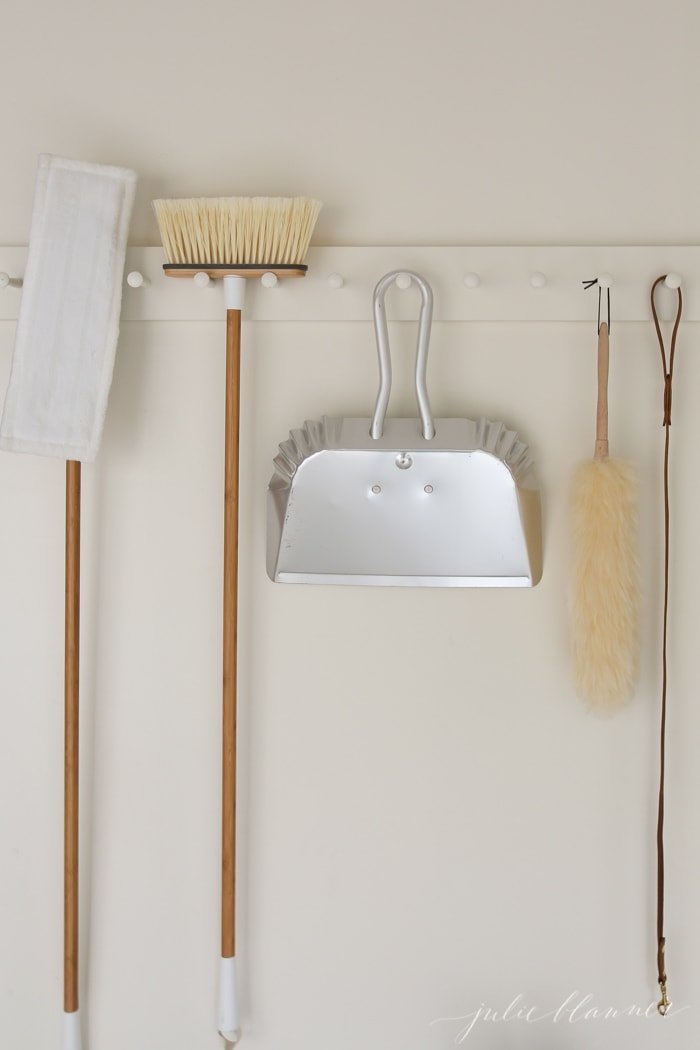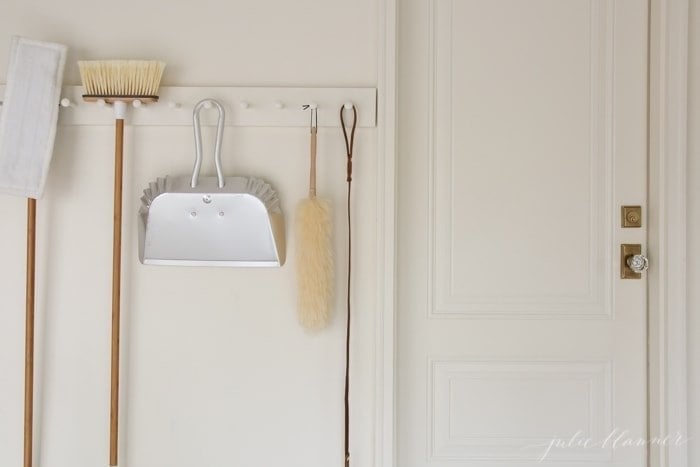 To celebrate another project complete I even treated myself to new cleaning supplies since ours were 10+ years old. There's just something about that hint of cohesiveness that puts me at ease.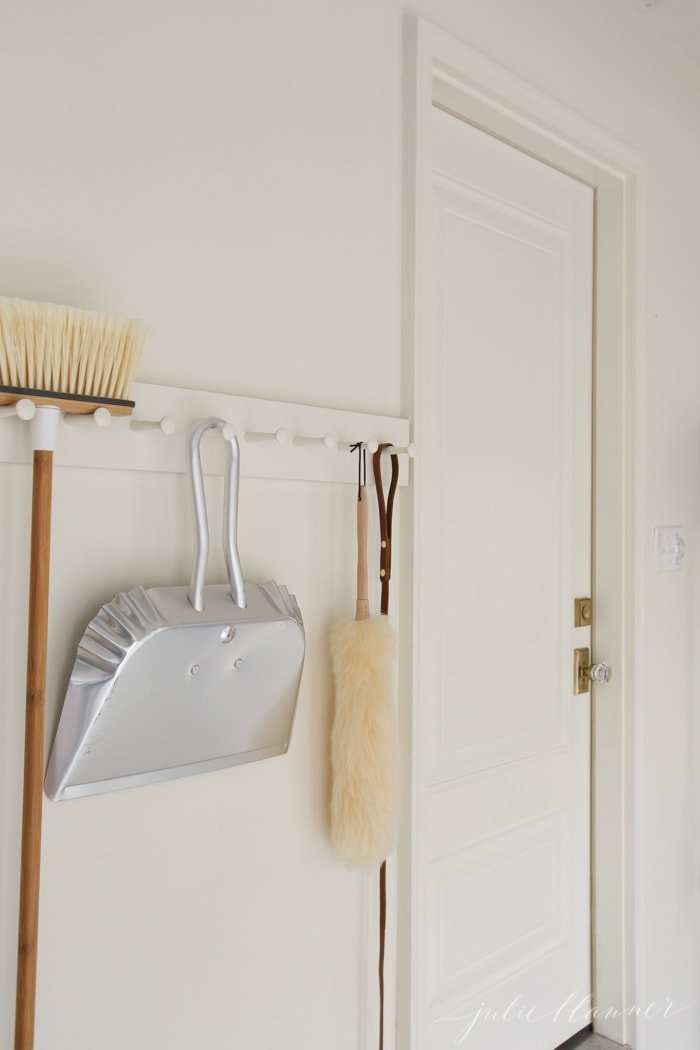 Another little project we checked off the list this week was replacing the door knob and deadbolt. When we completed the mudroom last year and replaced the door, our contractor cut the door to fit the existing knob forgetting that I had purchased beautiful hardware without a deadbolt. I debated what to do for far too long and finally decided to replace it with the same crystal knob we used throughout the house. Why not use a crystal and brass door knob on the garage entry? It's the first thing we see when we enter our home. We tend to consider our guests' first impression, but why not our own? I want to enter our home with a sense of pride…isn't it gorgeous?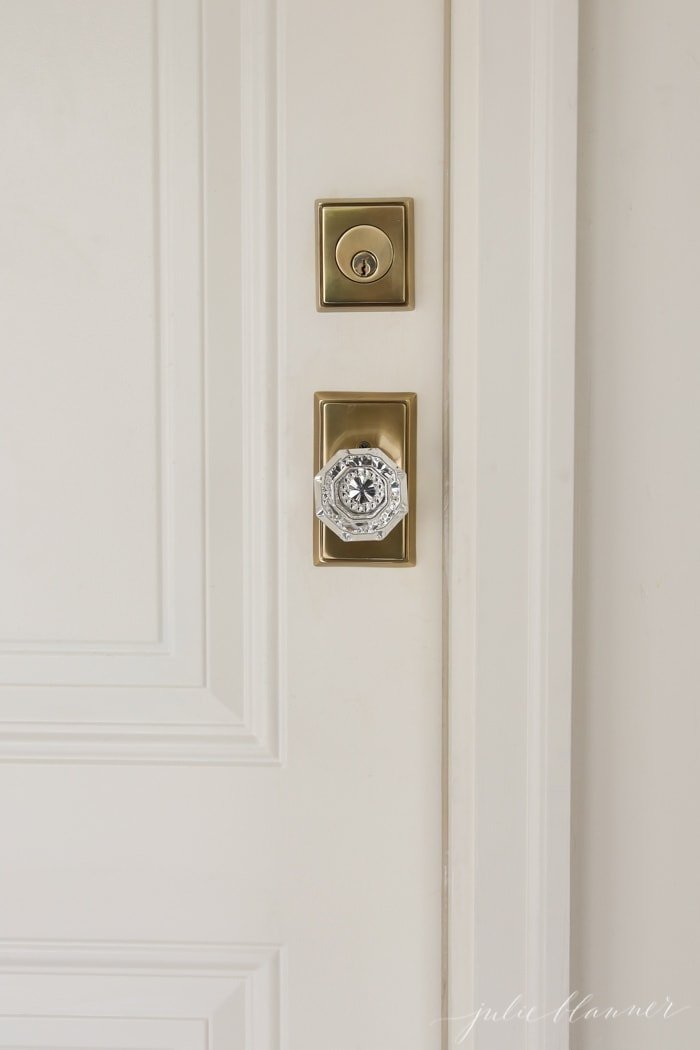 A peek from the others side in our mudroom with brick flooring to prevent dirt from tracking in!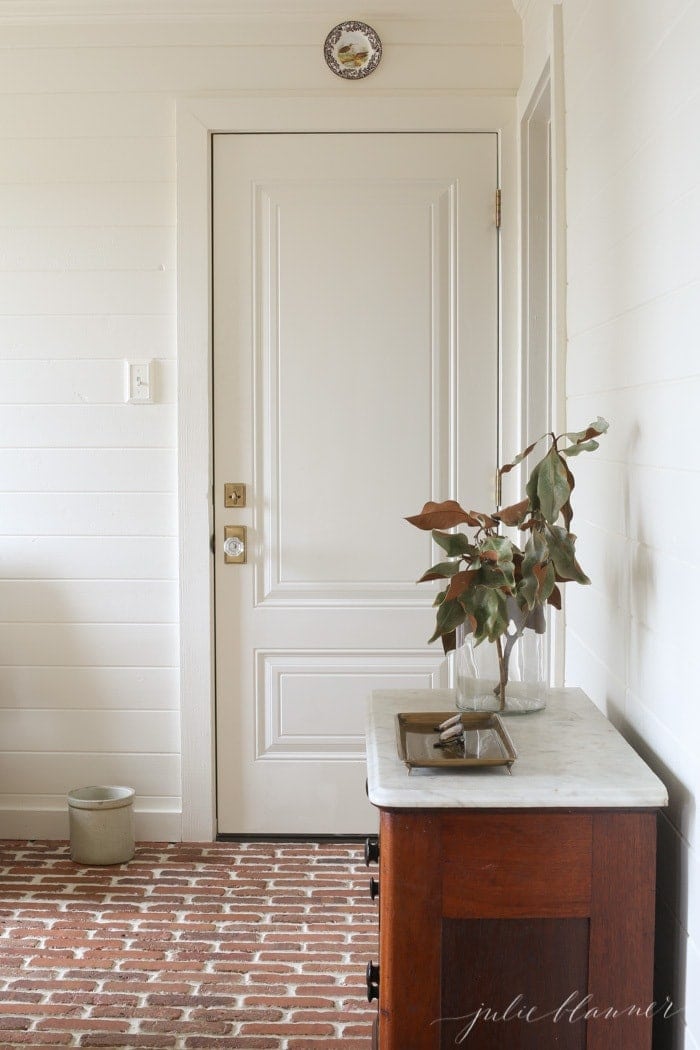 Hop on over and read more about our Garage Floor Coating in this comprehensive guide!
I'm also considering taking a cue from our neighbor, Marlin at the lake…he hung artwork throughout his garage that makes it feel like an extension of his home. I've been contemplating the perfect piece to hang above the peg rail like a photograph of my grandpa opening Johnson Shut-Ins State Park, a horse or a painting of Dusty. Any ideas?
Sources:
paint: Farrow and Ball White Tie | crystal door knob | deadbolt | peg rail: Meadowbrook Creations | cleaning supplies: Home Goods, Container Store