This is a comprehensive guide to choosing the best ceiling paint for your home. Get ideas for choosing the best type of ceiling paint, and even how to choose a ceiling paint color!
Ceiling paint doesn't have to be complicated. We're here to help you make decisions quickly, saving you time and money!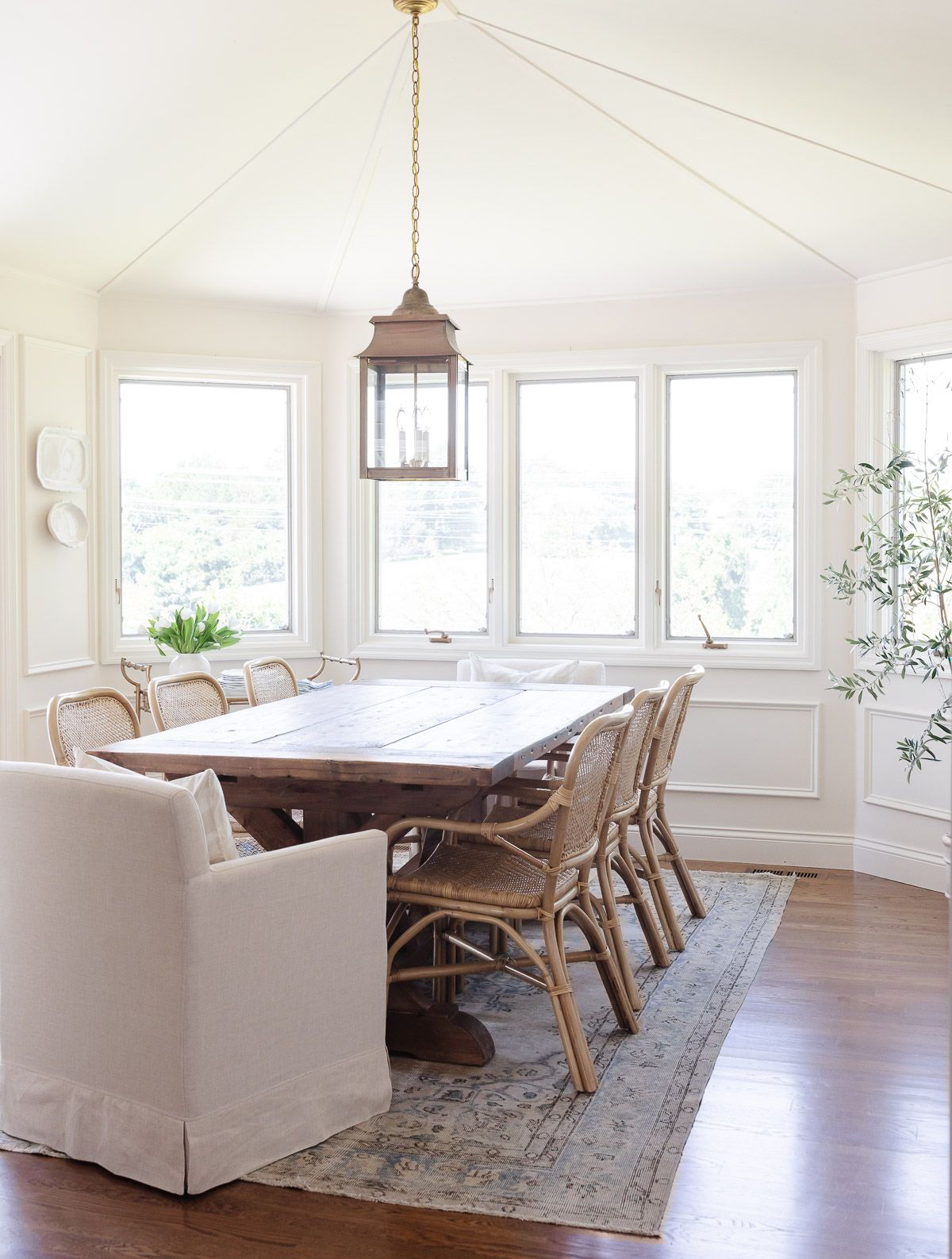 I know it might not be the most exciting subject to discuss, but it's an often overlooked area of interior design that raises a lot of questions.
What's the best Ceiling Paint Color? What's the Best Ceiling Paint brand or style? There are a lot of choices and it can be confusing!
Yes, paint is an inexpensive way to change your home… but nobody wants to get it wrong and paint a ceiling twice. (Whether it's you or the painting company!)
Am I right? Let's get this right the first time with some helpful tips and information I've collected from years of painting and home ownership! Learn from my past mistakes!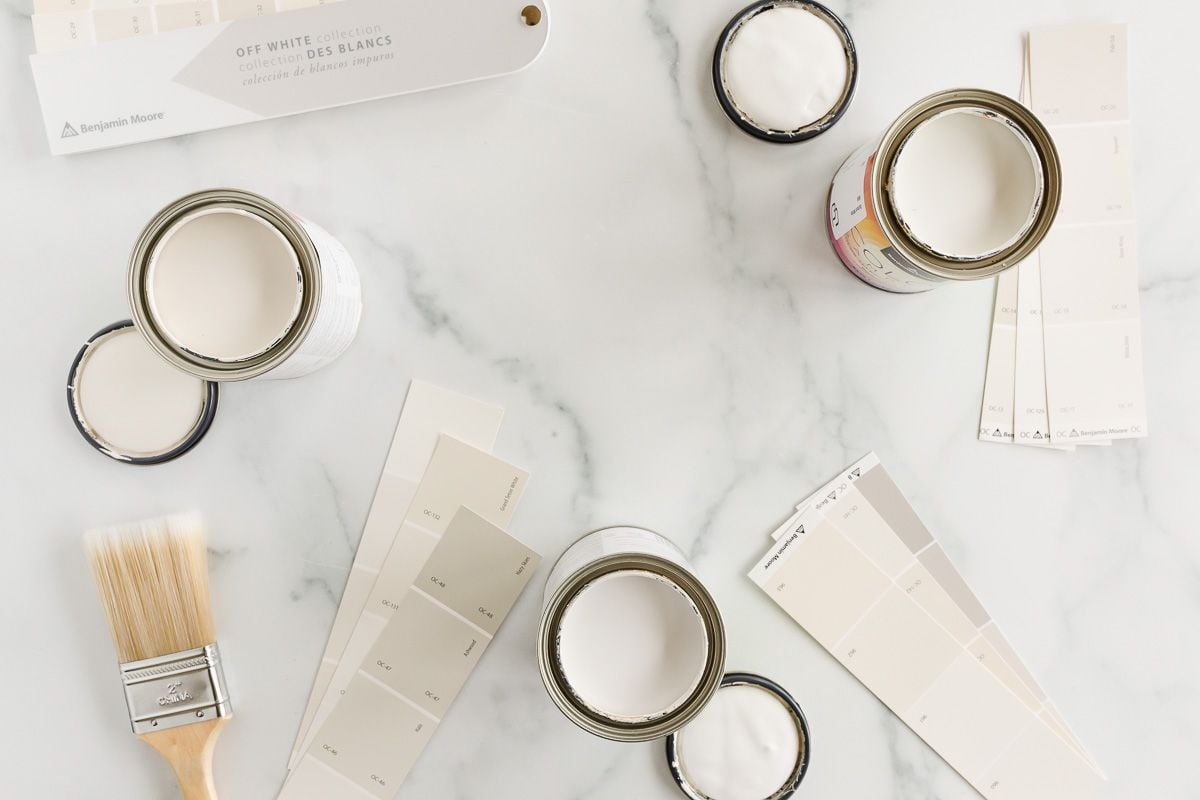 What Kind Of Paint Do You Use On A Ceiling?
This paint is specifically designed for exactly what it describes: your ceiling paint projects. It's one of the only types of paint that is actually formulated for a distinct area in your home.
While this can help you narrow down your paint decisions somewhat (simply by choosing a can off the shelf that is labeled ceiling paint), there are more details to consider.
First, do you have a textured ceiling, or is it flat? Painting over old popcorn can be difficult and will require some input from your friendly neighborhood paint store. You might need a more specialized paint or you could even consider an investment in a paint sprayer.
Are there old water or even smoke stains? If so, you'll want to prime first with a heavy duty stain blocking primer such as Kilz. If you have just a couple stains and don't need to prime the entire ceiling, this Kilz upshot spray product is a great fit!
There are also many ceiling options that are a paint and primer in one! Zinsser is a great option in that situation, and it's become our favorite primer+paint for ceilings.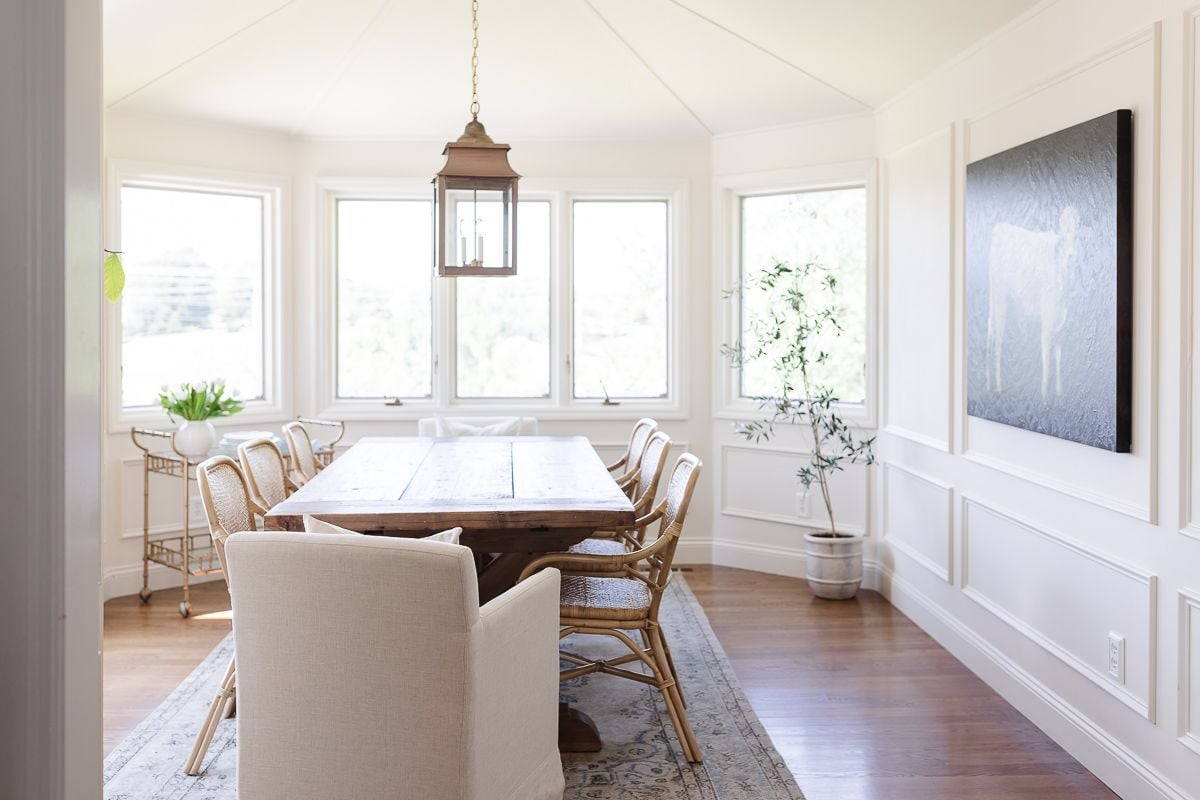 The Difference Between Ceiling And Wall Paint
While ceiling paint is often very similar to wall paint, there are a few distinct differences. Yes, they are both interior latex paint, but not the same.
Ceiling paint is a little thicker to avoid drips (This also means you can often get away with just one coat).
It's a very flat interior paint, meaning it hides flaws and imperfections. You'll be grateful for this, especially if you live in an older home!
Ceiling paint is often tinted so you see a pale pink or blue while you're painting, allowing you to see any areas that you've missed before it dries.
Yes, you can use the same paint you've used on your walls for the ceiling, but I don't recommend it.
Ceiling paint is specifically formulated for ease of use, durability and coverage! The matte finish helps minimize imperfections and that's so important.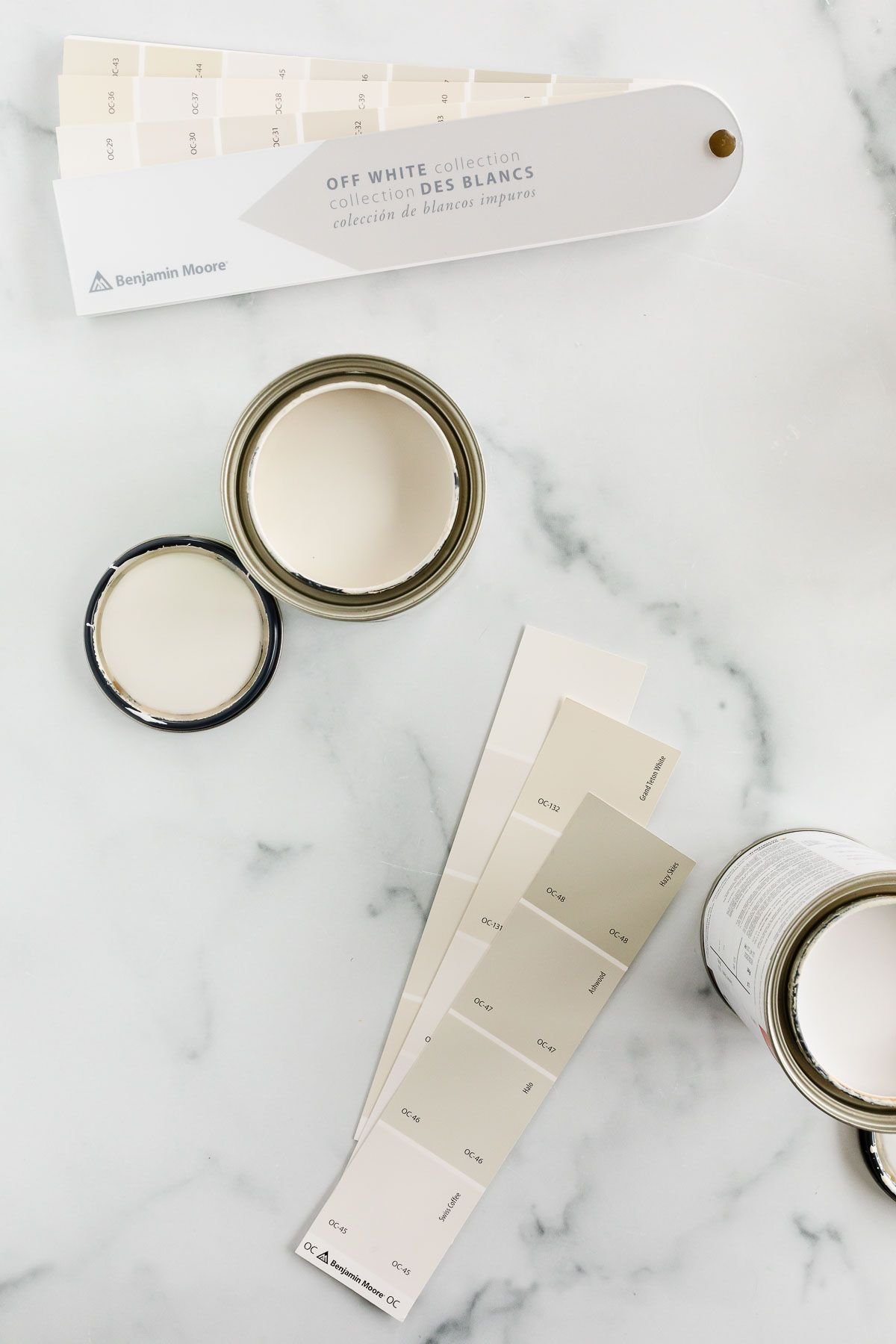 Paint Colors for Ceilings
There are so many things to consider when you're choosing a color to paint the ceiling. There's a reason that ceilings have been historically painted white in interior design.
It's light, bright and reflects the other colors of your home. You can absolutely take the easy way out and choose a can of paint right off the shelf, but is that the right choice for your home? The answer: it depends.
White Ceiling Paint
Buy a classic white ceiling paint, right off the shelf. This is a safe bet for sure, and one that works for many situations. Benefits? You're not over-thinking it, and it works in most homes very well.
However, if your walls are already painted a light or white shade, you might struggle with undertones! A white with more blue on the ceiling and more yellow on the walls could cause drama…and not necessarily the good kind of drama.
As I detailed in this post about our breakfast nook, painting our vaulted ceiling a true white was a big mistake. Once we painted the entire room the same cream color, the space finally felt cohesive and warm!
Benjamin Moore Decorator's White or Benjamin Moore White Dove are great alternatives.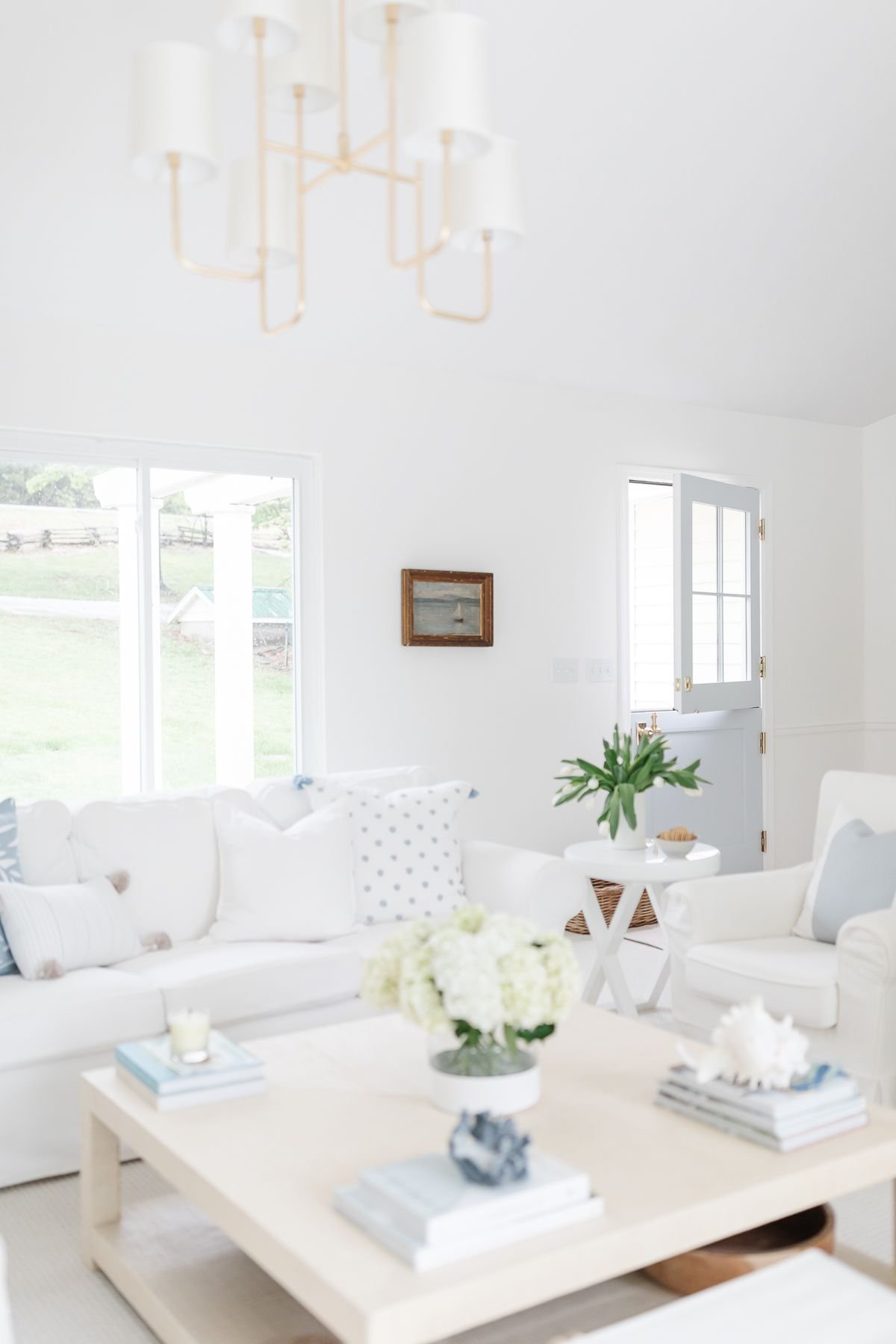 Wall Color
Tint your ceiling paint to match your walls. If you're working with a neutral wall color you already love, why not bring it all the way up?
This can create the illusion of a bigger space and I think it's especially helpful when you're dealing with a room with very little architectural interest. No pretty window trim or crown molding to speak of? Take that paint all the way up!
Learn more about this trick in my complete guide to Painting Walls and Trim the Same Color.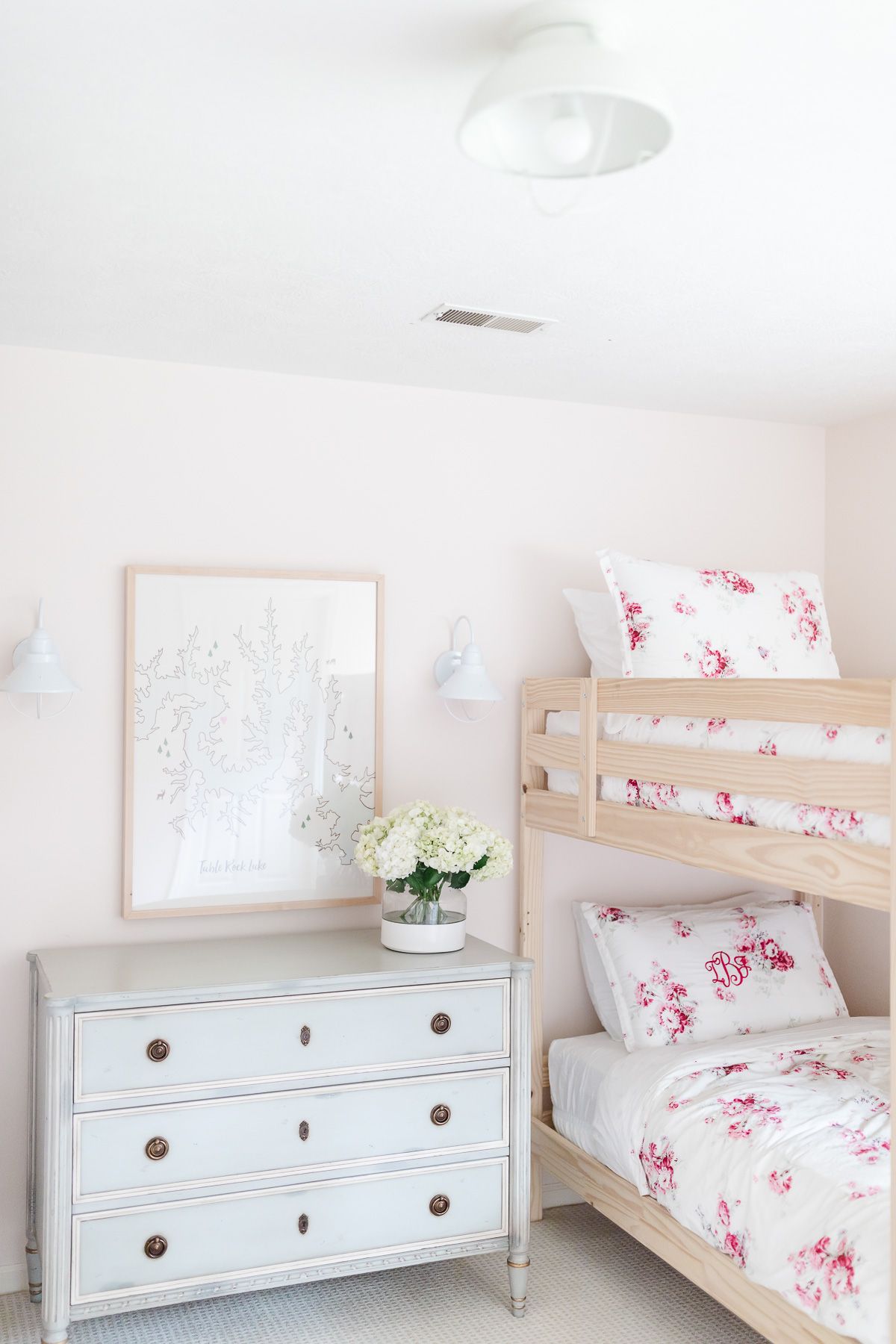 Sheen or % Change
Use your wall color, but change up the sheen. This can make a subtle difference in the appearance of the color, while ensuring that it matches perfectly.
Another option is to tint your ceiling pant with just a small amount of your wall color- this coordinates your ceiling color to the walls without being a 100% match.
This can be an especially good fit for a home that has differing shades of white on the trim and walls- try painting your ceiling in your wall paint tinted to just 50%, etc.
Deep, Dark or Dramatic
You can absolutely do something more interesting on your ceiling! Want a moody and dramatic space? Pull a contrasting color onto the ceiling for a dramatic or cozy effect!
This can be especially successful with high ceilings and big rooms with a lot of windows. Be cautious, though.
If you're worried about the color of your ceiling making an already small room feel smaller, it's best to avoid a dramatic or dark ceiling color.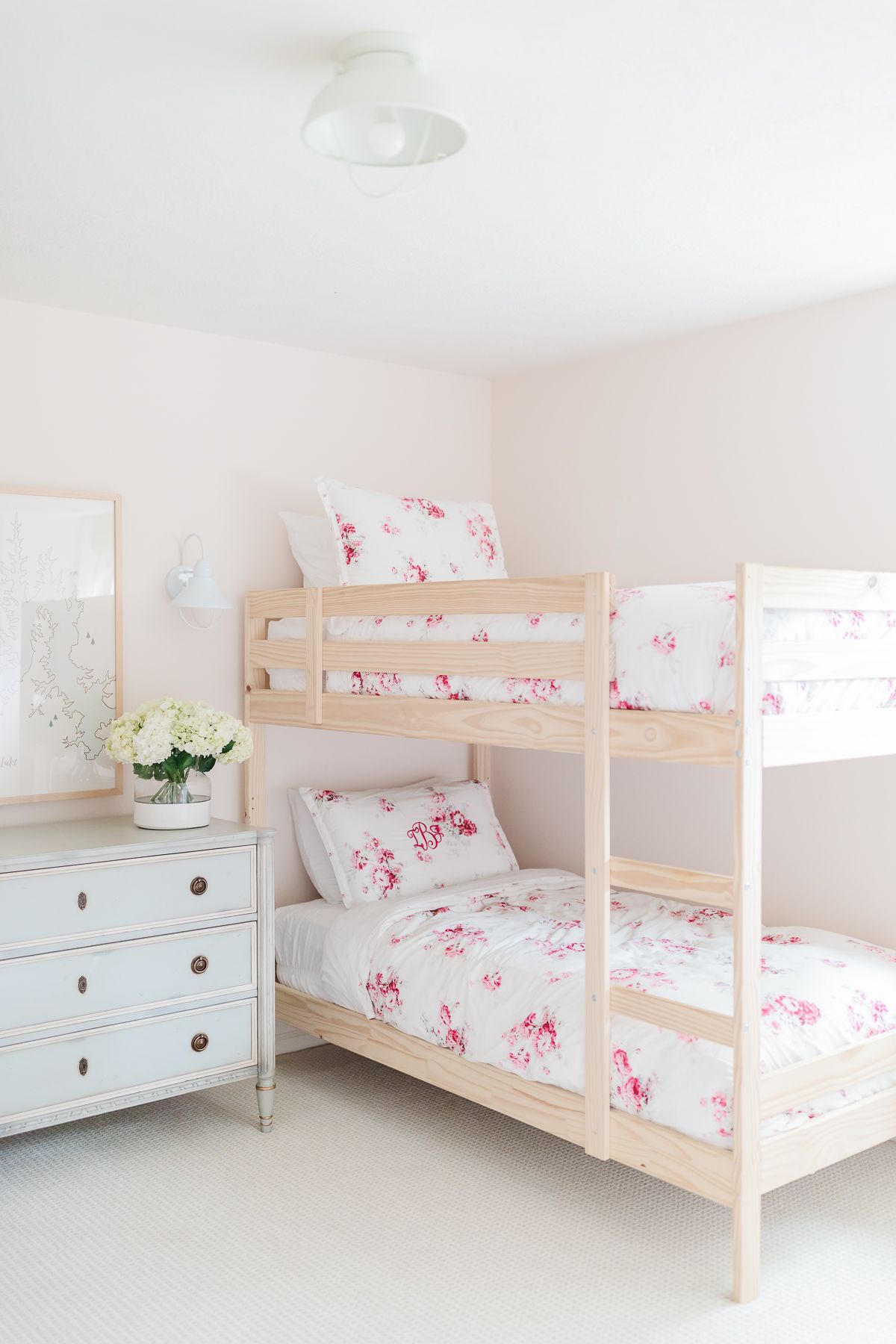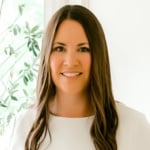 Tips
Especially when cream-colored walls have a slightly yellow undertone, a true white color on the ceiling can seem much too blue/bright in contrast.
In our homes, we've swayed between ceilings that are the same color as the walls, and a classic un-tinted white ceiling color.
Paint colors darken as they dry.
Learn about Light Reflectance Value in my comprehensive guide: What is LRV?
Samples – Use paint samples! As you try different shades, you'll begin to recognize a pattern in the colors that feel good in your home. In fact, you should check samples on different walls throughout the day.
Keep all light sources in mind, as this can also change the way the color feels- read up on light bulbs, too.
I have found that especially when our cream-colored walls have a slightly yellow tint, a true white ceiling can seem much too blue/bright in contrast, which in turn makes our walls read with too much yellow.

This has been a hard lesson to learn, but one that's valuable!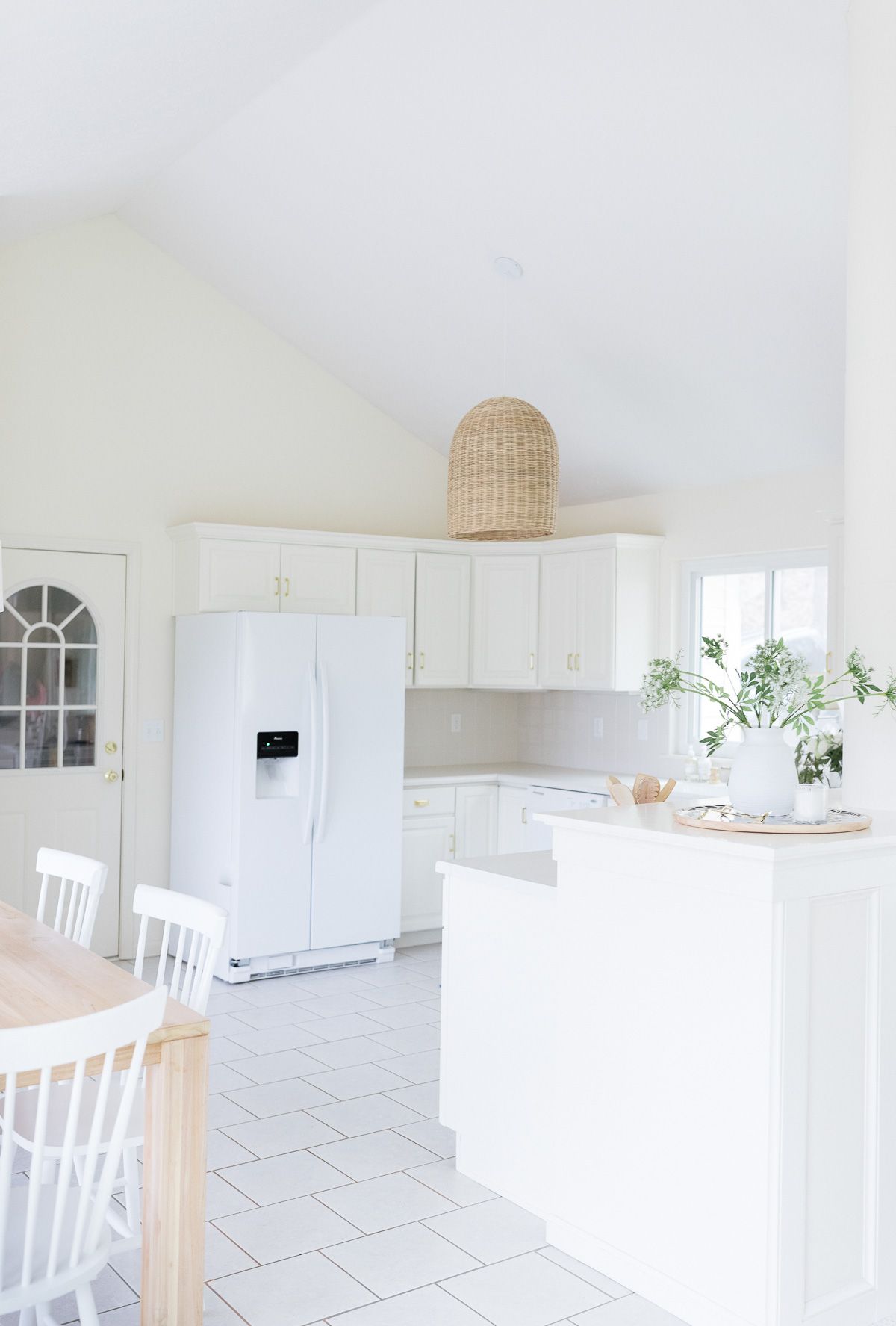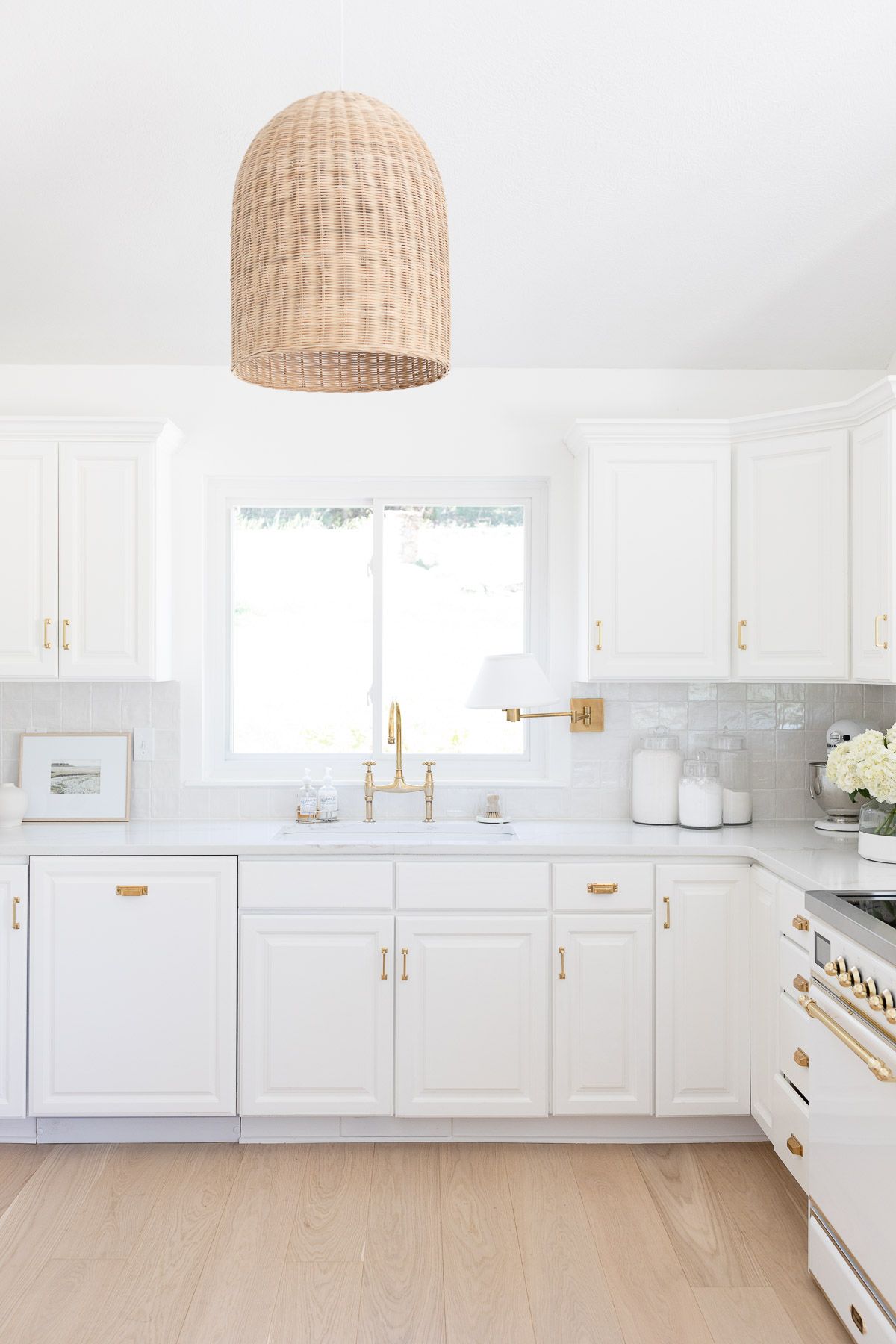 Frequently Asked Questions
What kind of paint is best for ceilings?
An interior latex paint with high viscosity (thickness) to prevent dripping, white in color to radiate more light making a room feel larger and brighter and a no or low sheen, preferably flat, to camouflage imperfections.
What is different about ceiling paint?
Ceiling paint is designed to hide imperfections. It is typically a flat sheen so that it doesn't reflect any irregularities, therefore hiding them. It is formulated to drip less than other paints.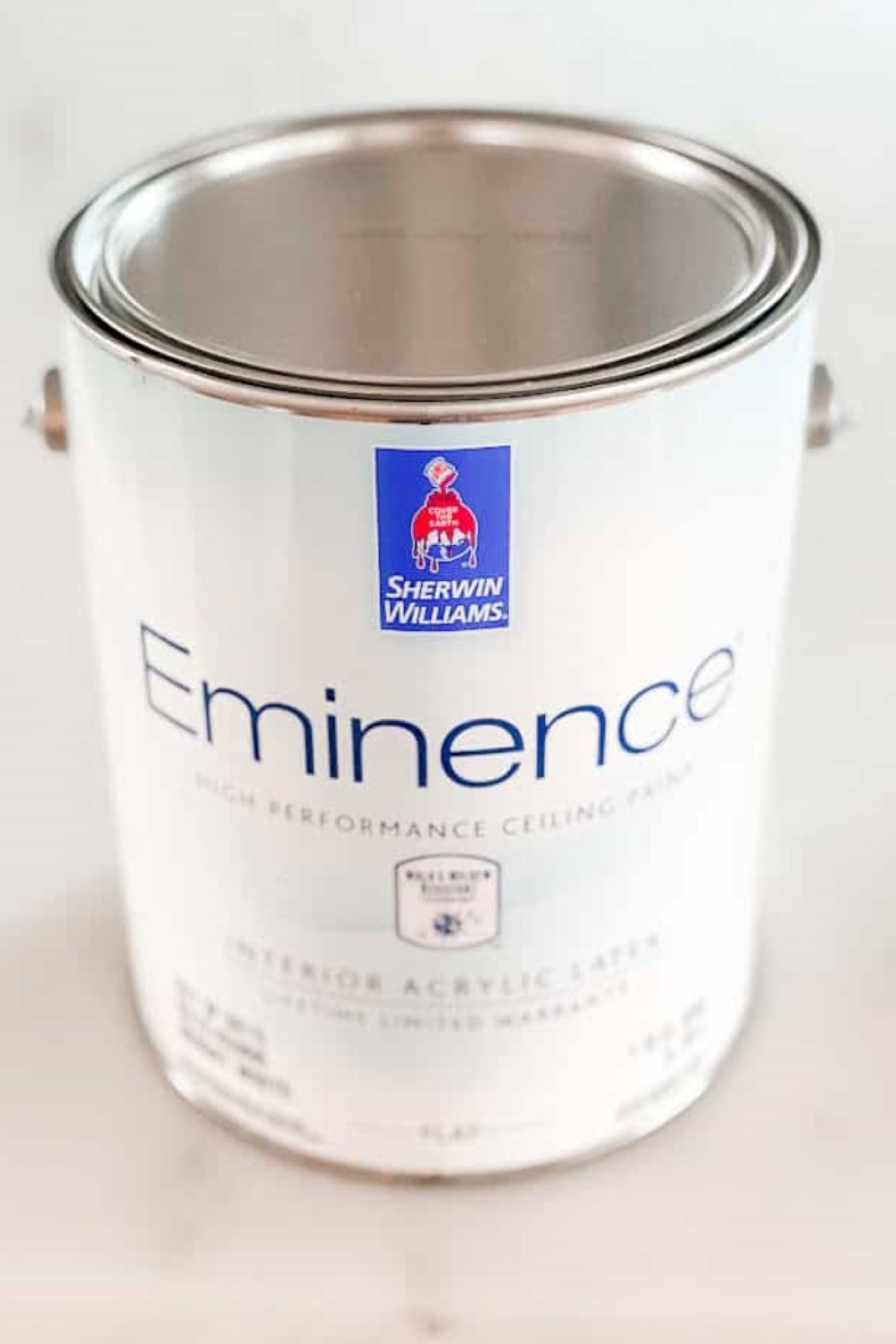 This is the interior acrylic latex ceiling paint we use and love! Sherwin Williams Eminence ceiling paint works well for us.
I hope this guide to painting your ceilings has proven helpful. What are your favorite painting tips?
I'd love to hear from you! Join us over in my Facebook group, Celebrating Simple, for more tips and great ideas to share amongst friends.
Let's keep in touch! Receive exclusive content, including never-seen-before photos, our favorite home decor DIYs and more!