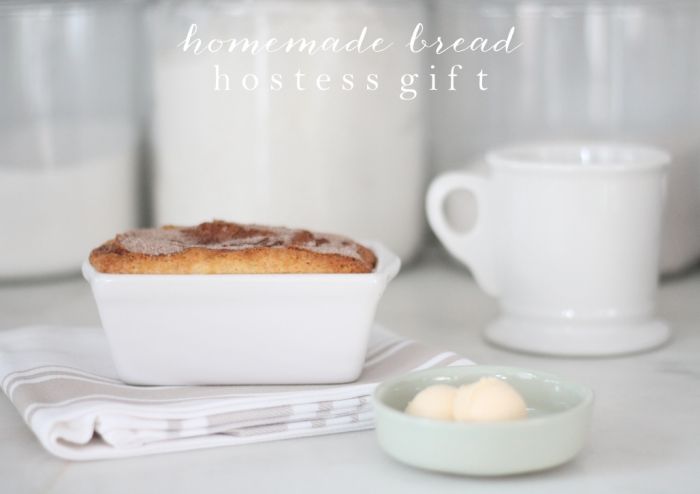 Last Friday, my New Year's Eve party in collaboration with Alea Lovely & Classic Cakes was featured on the Pottery Barn blog. In the interview, I mentioned that one of my favorite after party favors is homemade bread for the next morning. It's also one of my favorite hostess gifts. It's a gift that won't add to the clutter of the after party chaos and the host or hostess can relax and enjoy it the following day. In just a few minutes, I can make 6-8 mini loaves, which leaves some for neighbors and myself!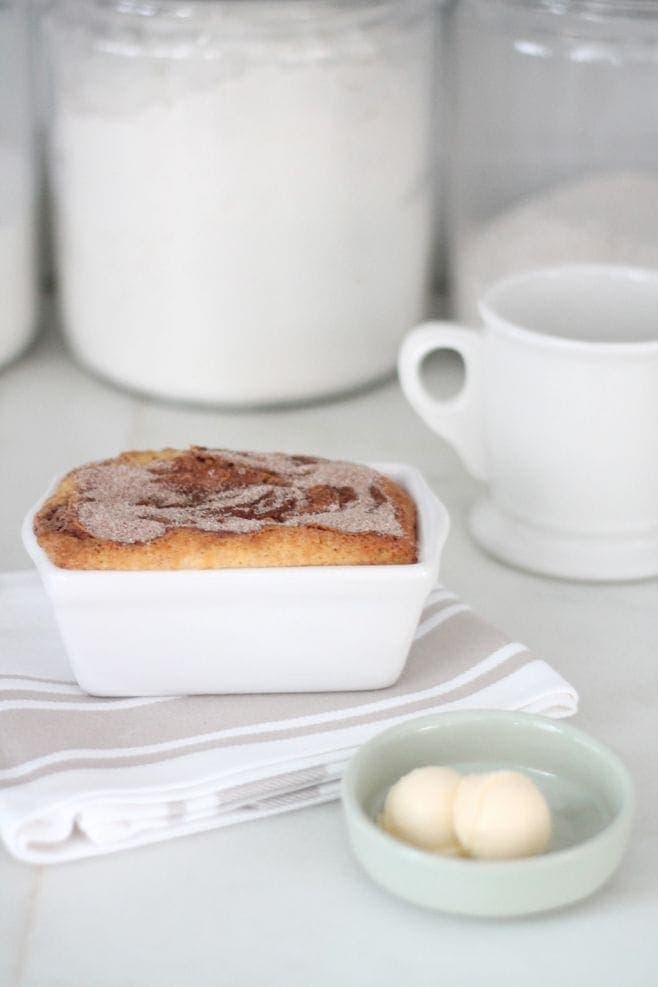 My personal favorite bread is cinnamon sugar bread. It makes a great breakfast alone, with butter or even apple butter. It's also an excellent not-too-decandant dessert. I also enjoy beer bread! Visit the links for recipes, neither require yeast, so they're foolproof!
Wrapped in parchment paper and beautiful ribbon, this gift is prepared, wrapped & ready to gift in minutes.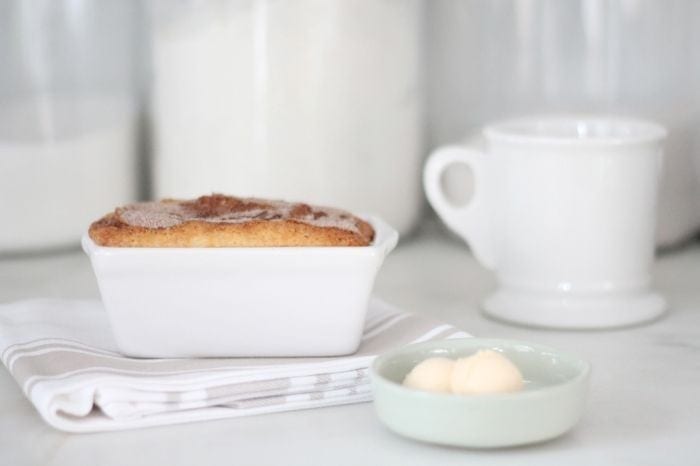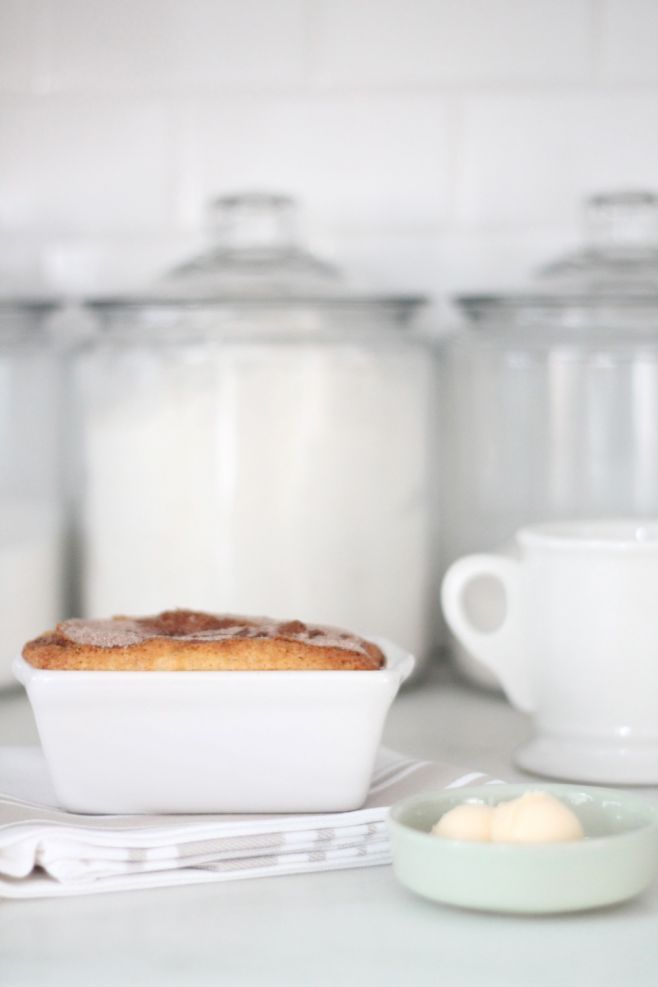 For the holidays, I gave these to teachers & friends. For more creative ideas, follow me on Bloglovin and Facebook, pin with me on Pinterest and go behind the scenes on Instagram.