A neutral bathroom filled with traditional finishes and decor.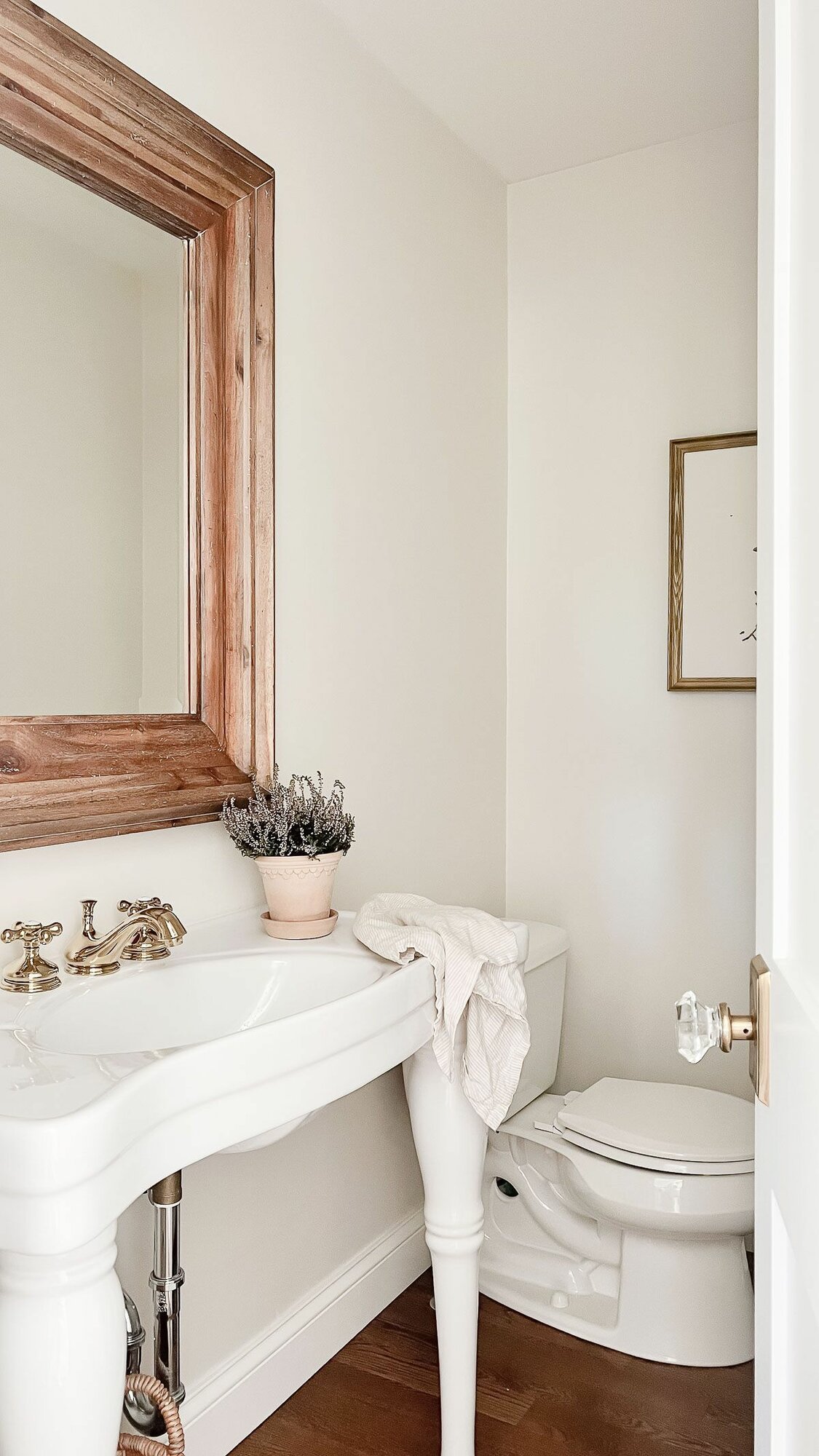 I love a good bathroom makeover. There's just something about taking a dark, dated space (often with very little natural light) and turning it into something clean, bright and updated.
Over the years, we've created a spa bath for guests, a small bath on a budget, this nautical bathroom makeover, a charming powder room with brick flooring, and this modern guest bath at our lake cottage was a hit as well!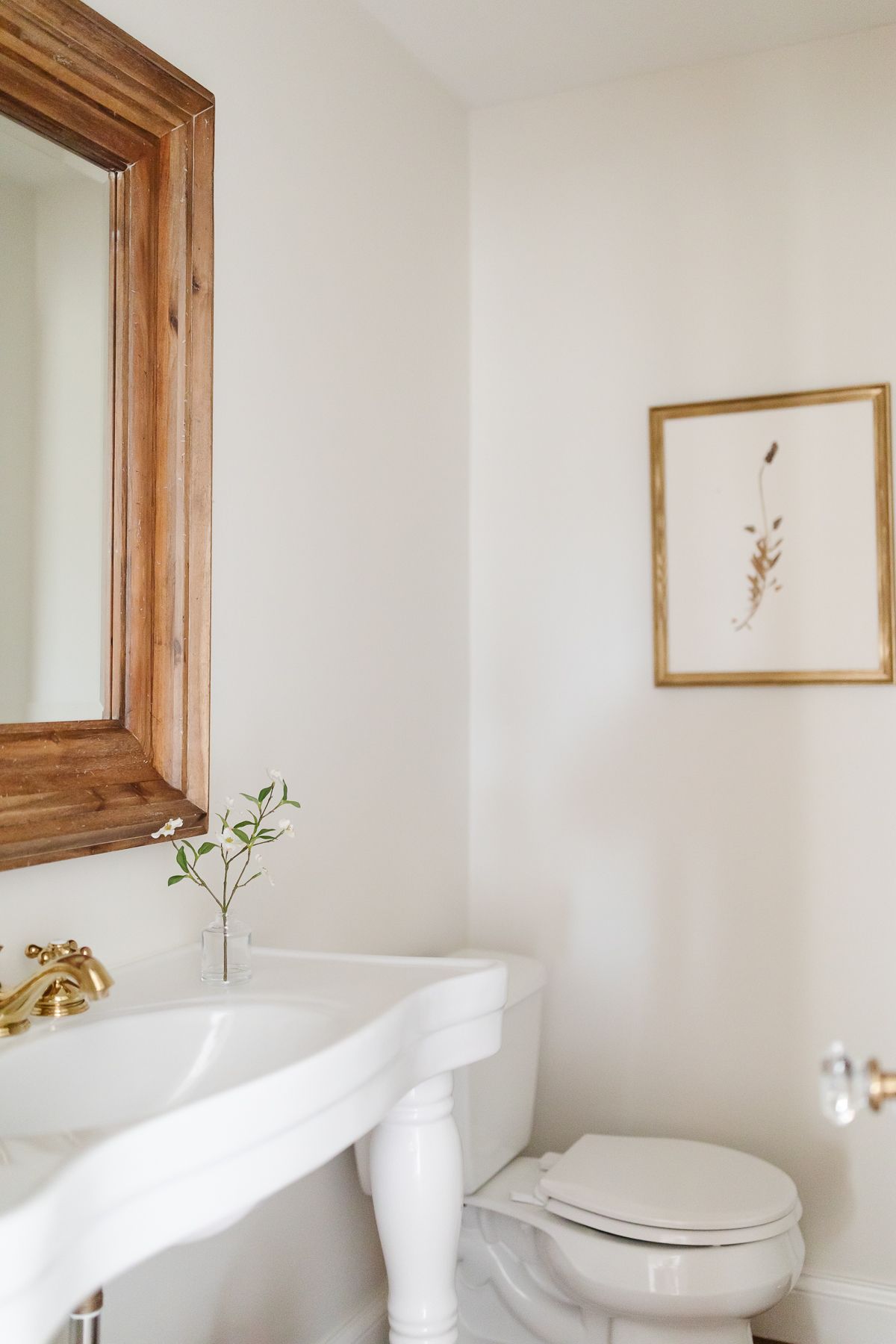 I feel lucky to have a bath dedicated to guests, but when we purchased the home, it felt more like an eyesore than an asset. It's the first room you see when you enter our home through the foyer, so I felt a little additional pressure to make it warm, inviting, beautiful and clean. After all, you never get a second chance to make a first impression, right?
Our guest bath is inspired by our love for Napa and Sonoma Valleys. Every time we visit, I feel more at peace, which is exactly the feeling I want to evoke in our home.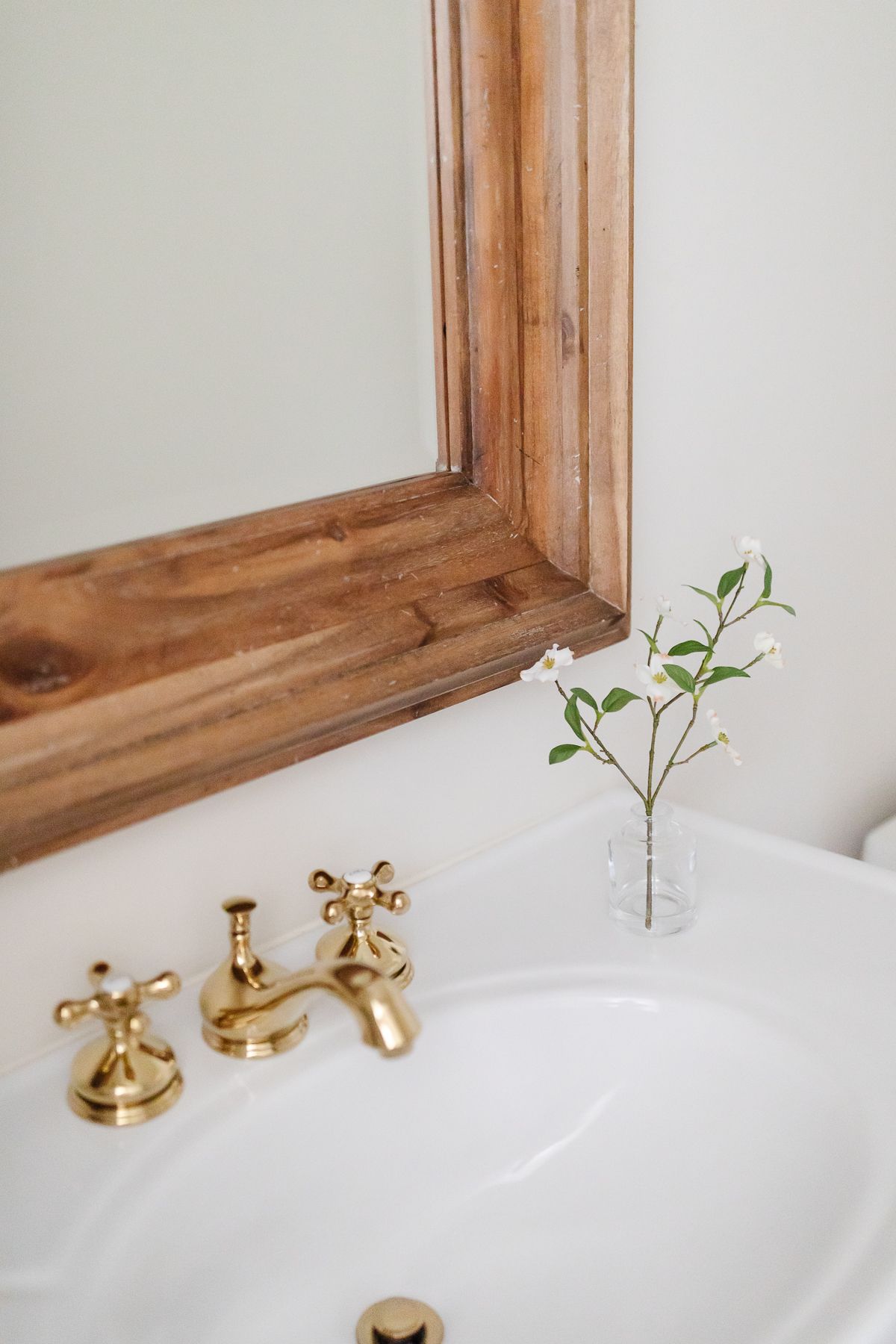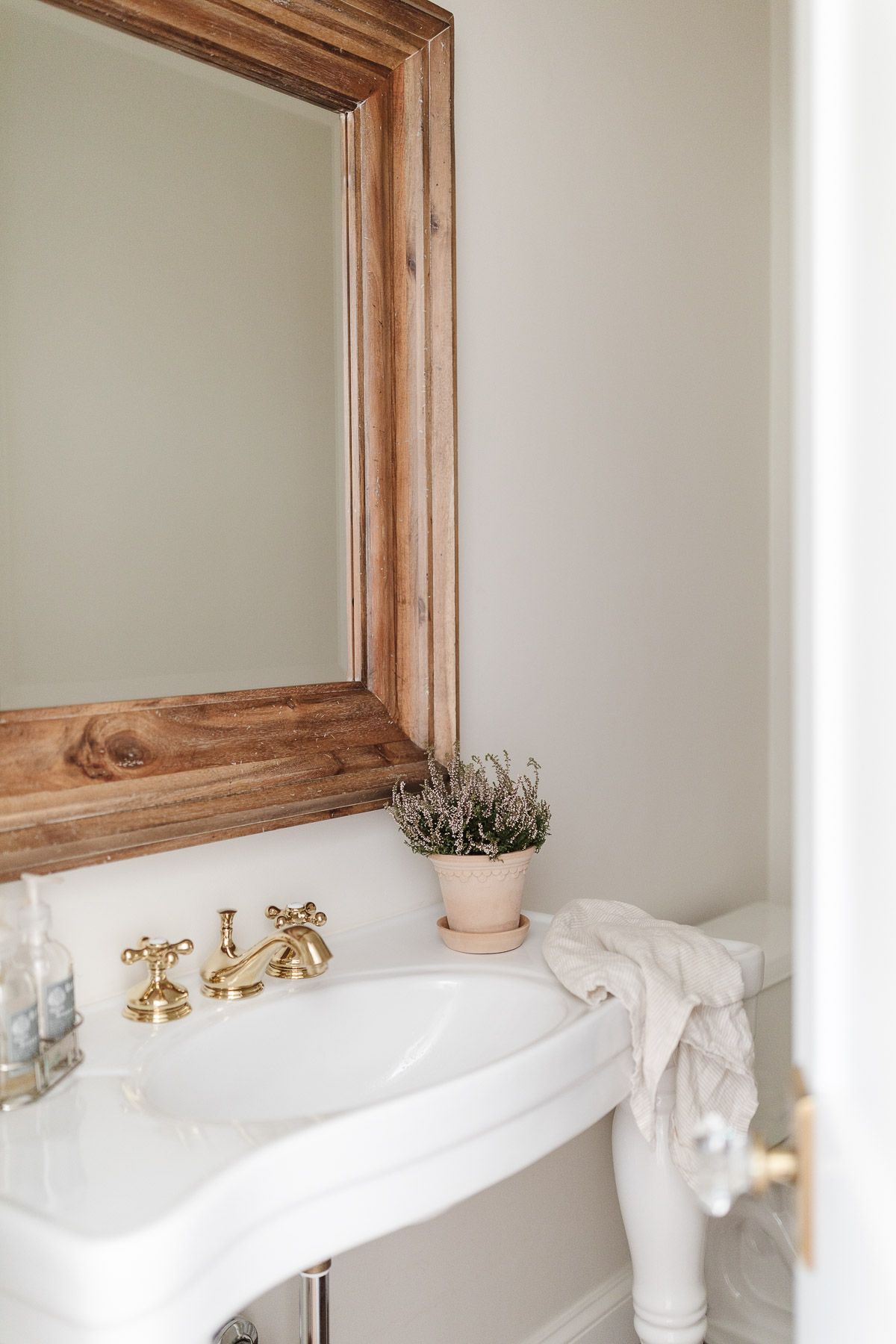 To integrate some of my favorite elements from the Valleys, like lavender! I created pressed botanical art to decorate the room. It was an inexpensive alternative to the $600 piece from one of my favorite boutiques.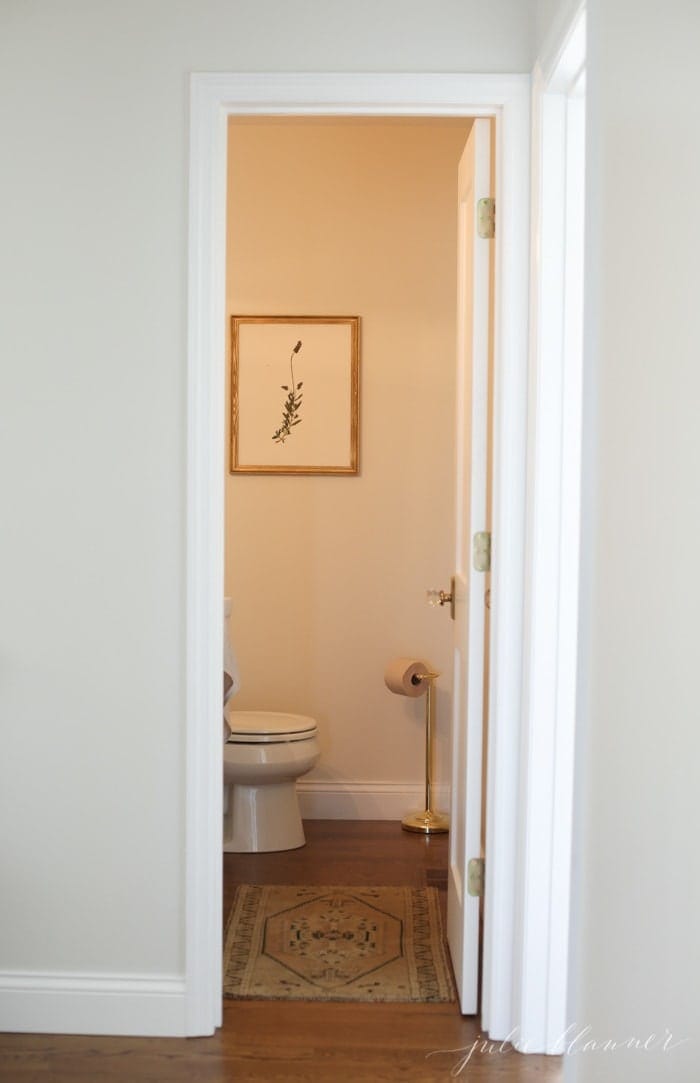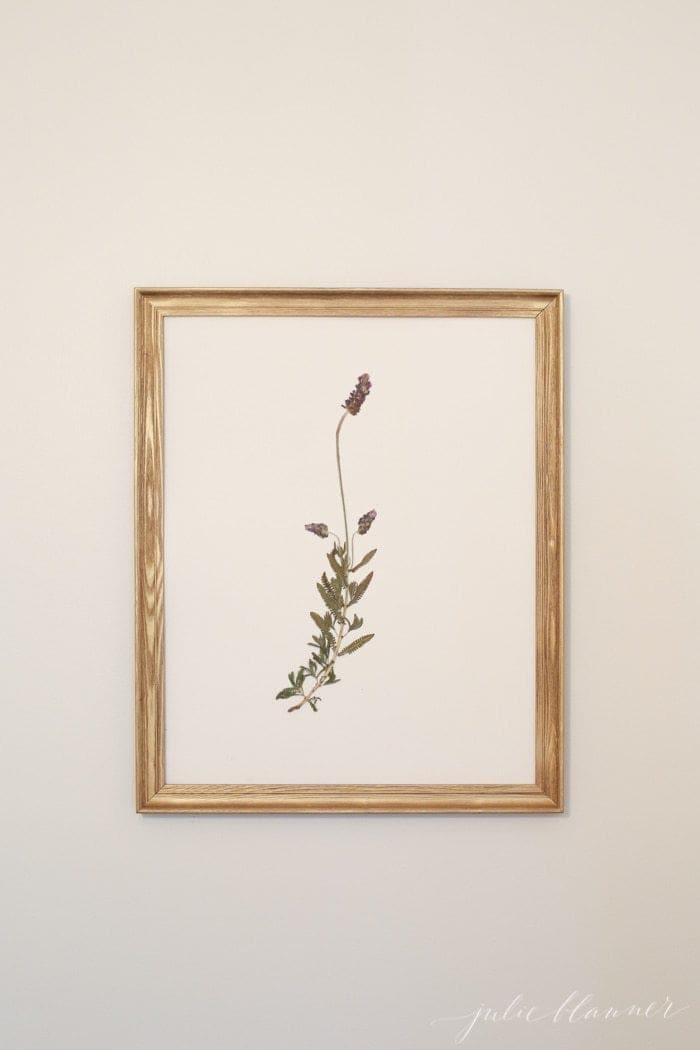 When we purchased our home, I had my heart set on a Parisian sink for the half bath. Unfortunately, most that I found were well out of our price range. I implemented a couple of these shopping tips and found a beautiful sink for a fraction of the cost. It sat in our house for nearly a year before we finally removed the old vanity and replaced the green slate floors with hardwood, but it was worth the wait!
Leaving the area underneath the sink exposed immediately makes a small bathroom feel larger and lighter and creates the perfect space for a wastebasket. It also makes me feel a little closer to Sonoma, minus the wine.
Here's a before for reference: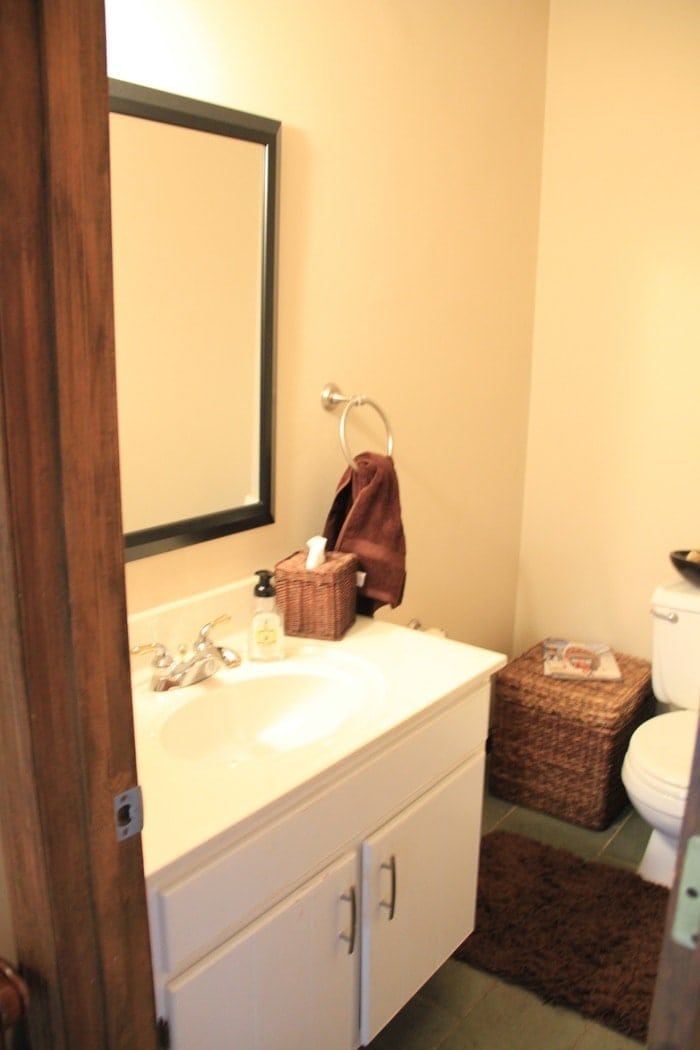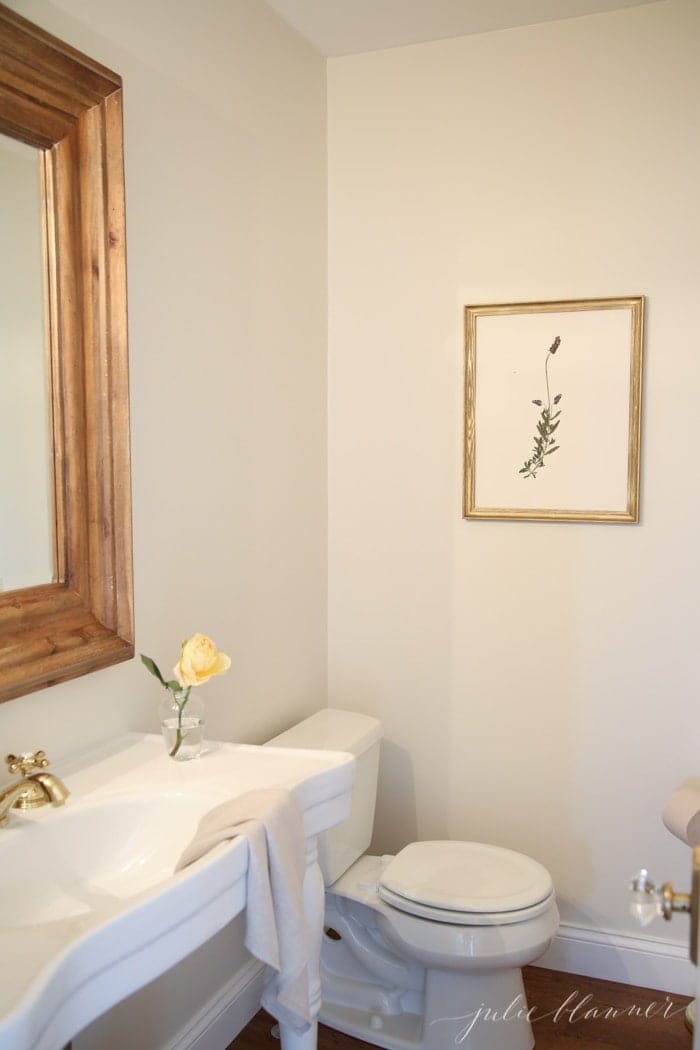 I had originally envisioned soft brass sconces on both sides of the mirror until one day I found the mirror that changed everything! The thick, wood mirror added a level of warmth the bath that was missing and more than compensated for a little change in lighting plans. It not only makes the room appear larger, but makes a statement.
I incorporated a 1930's Turkish rug to bring in additional soft, earthy tones and give the room depth by blending old and new.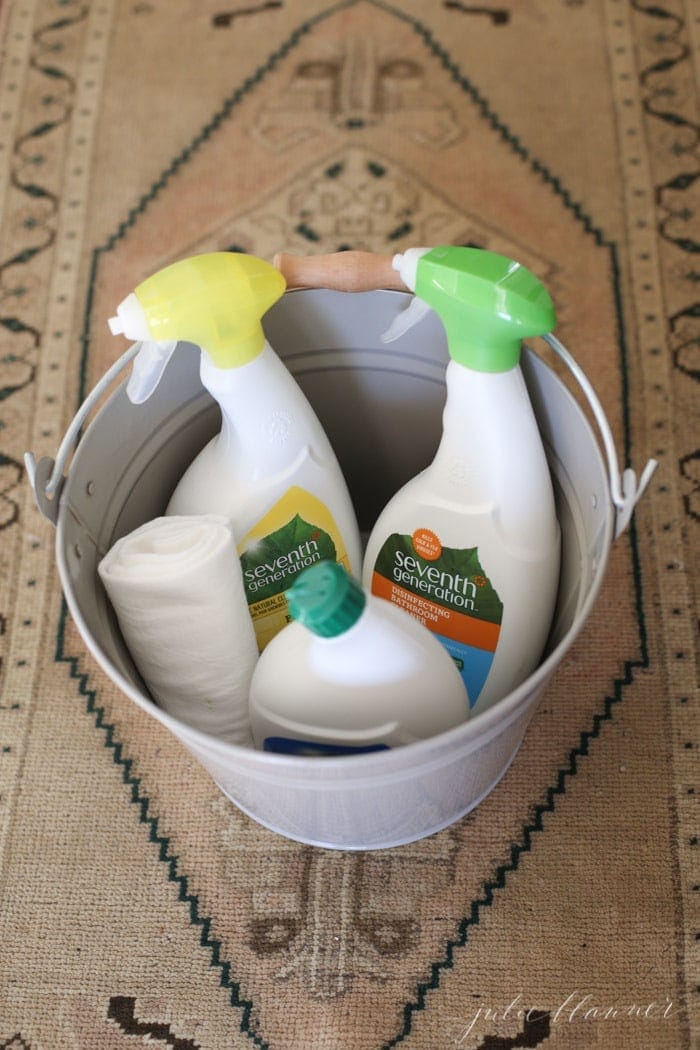 Of course you know I couldn't resist a few brass accents like the cross handle faucet, crystal door knobs or freestanding toilet paper stand.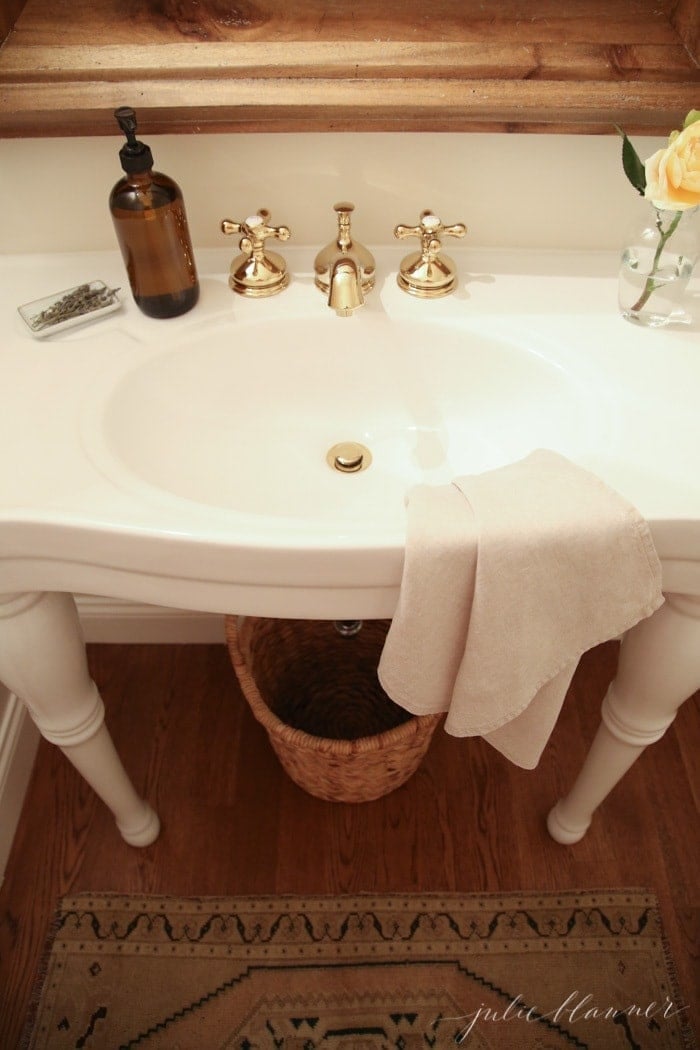 One thing you'll note about this bathroom is that while there's a hint of color, overall it's very neutral. With a few simple tweaks it seamlessly transitions from one season to another.
Below I used a lavender linen hand towel and flowers from the garden in a bud vase in spring.
For Christmas I replaced the botanical art with a wreath and filled a bud vase with greens.
I'm so happy to have this little bathroom completed. You can take the full tour of our home here. I'm curious, have you emulated any of your favorite destinations in your home or am I the only one dreaming of a getaway?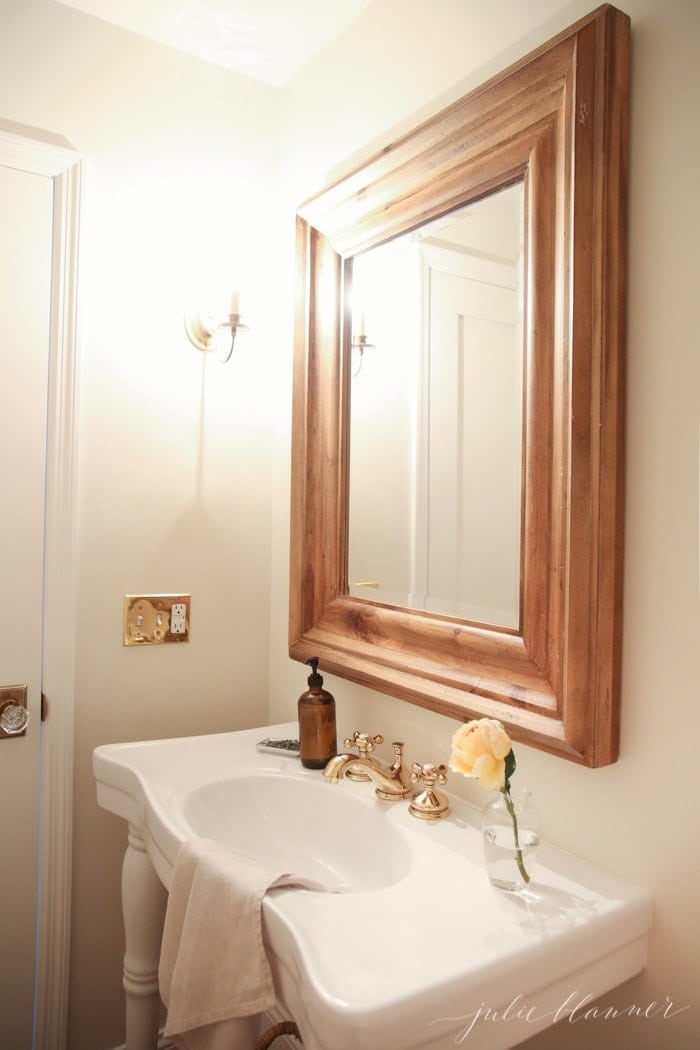 Sources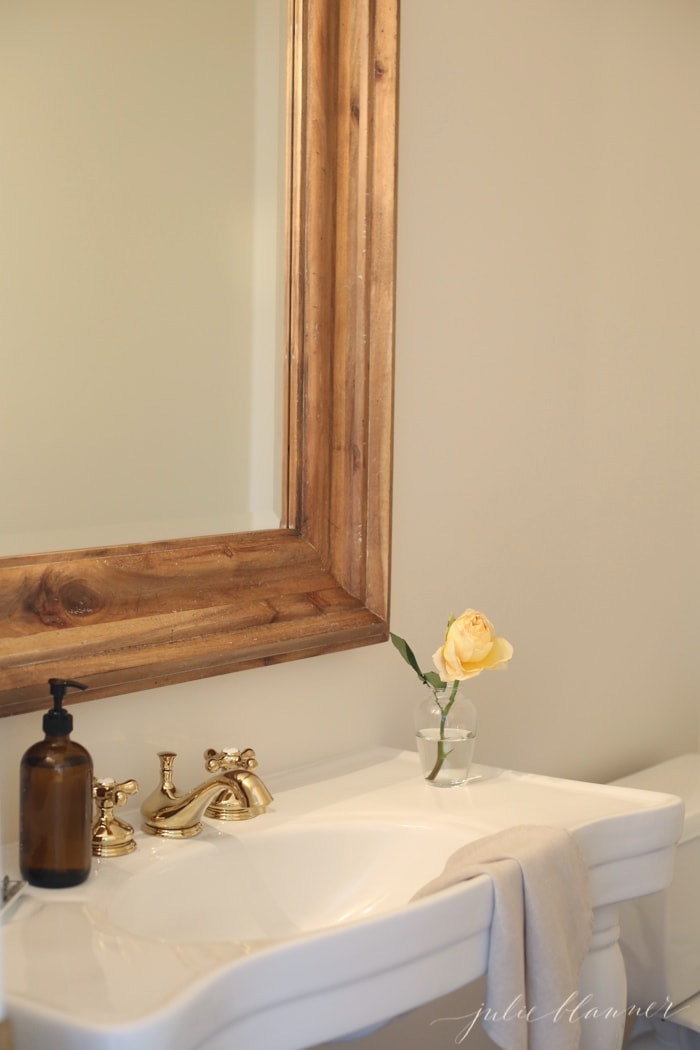 Thanks for visiting! I hope to see you again soon!
More Bath Resources You'll Love