It's the ultimate vinaigrette dressing recipe round-up! You'll find every fresh and zesty vinegar-based simple salad dressing combination you could ever want. Be sure to bookmark and pin this one to save it for later!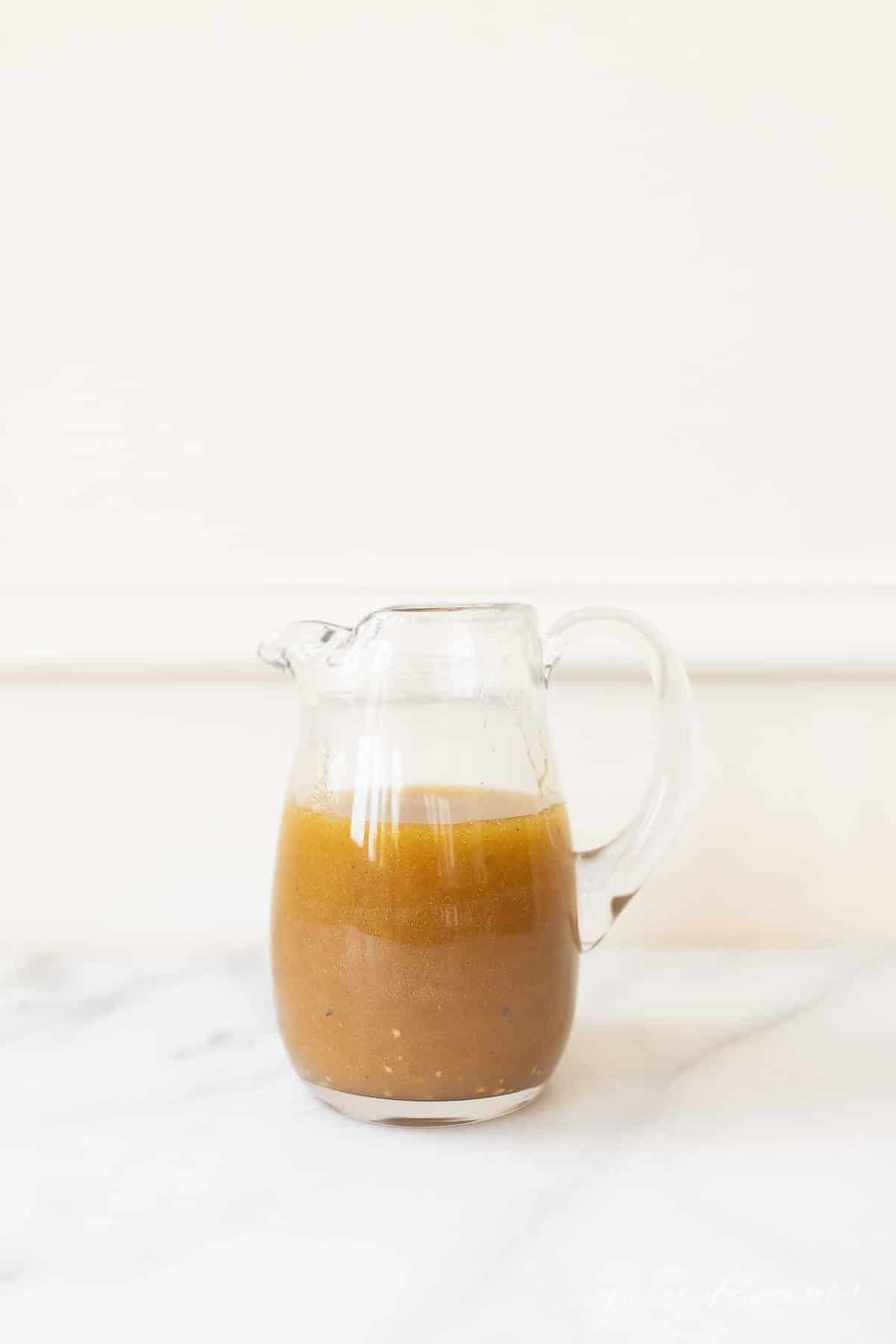 A classic vinaigrette dressing is such a game-changer to have in your recipe line-up! It makes adding a fresh green salad to your meal so much easier.
They can be fruity or savory, sweeter or more acidic. Regardless, they are a zesty and vibrant addition to any salad.
This simple salad dressing is always zingy, low calorie, and low carb. It's the ultimate healthy way to dress any salad!
When it comes to fresh and tasty salad dressings, I consider myself a bit of an expert. Why? Because I am also an expert on pasta and cookies… so we've got to even things out a little, right?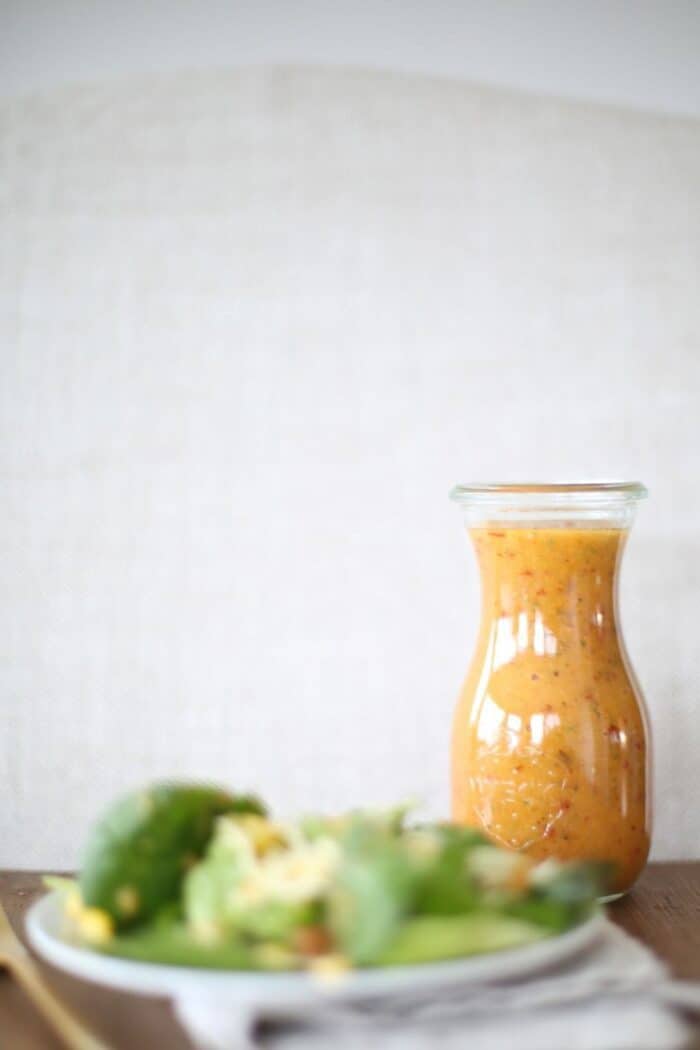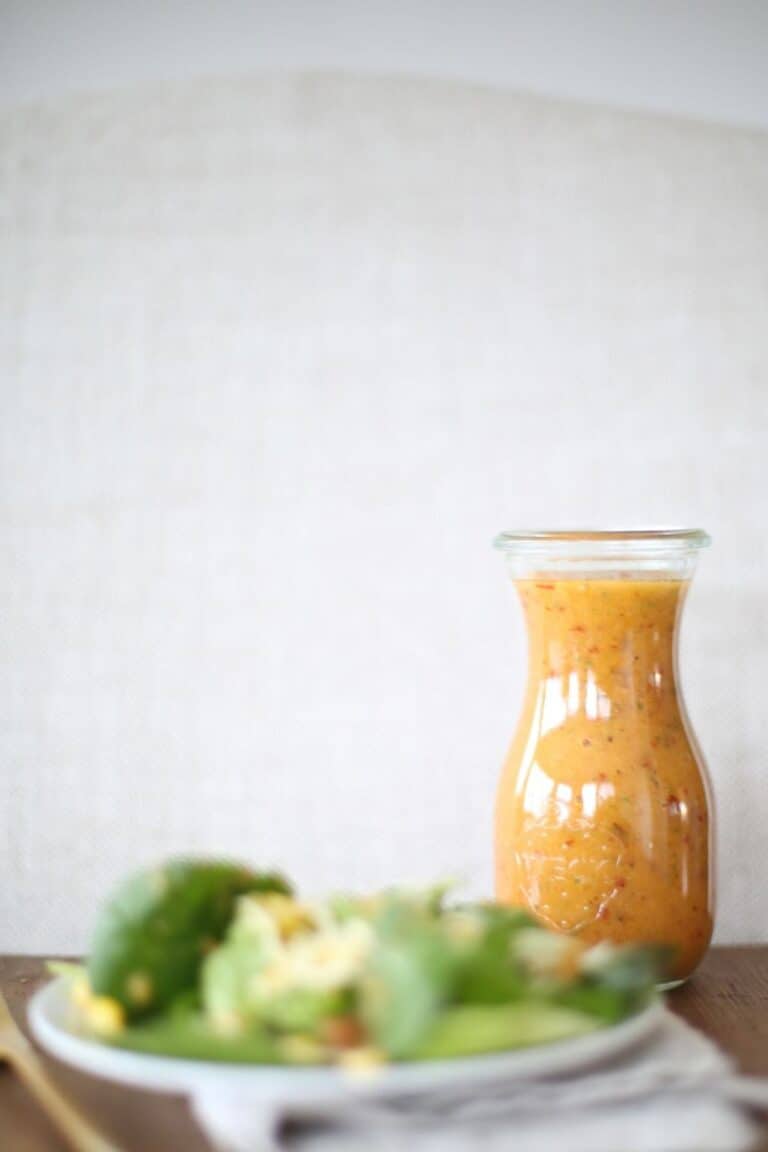 The Best Vinaigrette Recipes
Recently I shared a very basic simple vinaigrette recipe with you as a base to teach you how to make endless variations to suit your family's tastes. No more store bought dressings necessary, I promise!
Fun fact: after all of these years of producing recipes, I still sometimes struggle to spell vinaigrette. Do you? Be honest! Commonly misspelled as vinagrete or vinegrette, I can admit that it's a harder word than most!
Today I thought it would be helpful to round up all the vinaigrettes I've shared here in one place. It's a one stop shop – an organized effort to round up every vinaigrette recipe I have.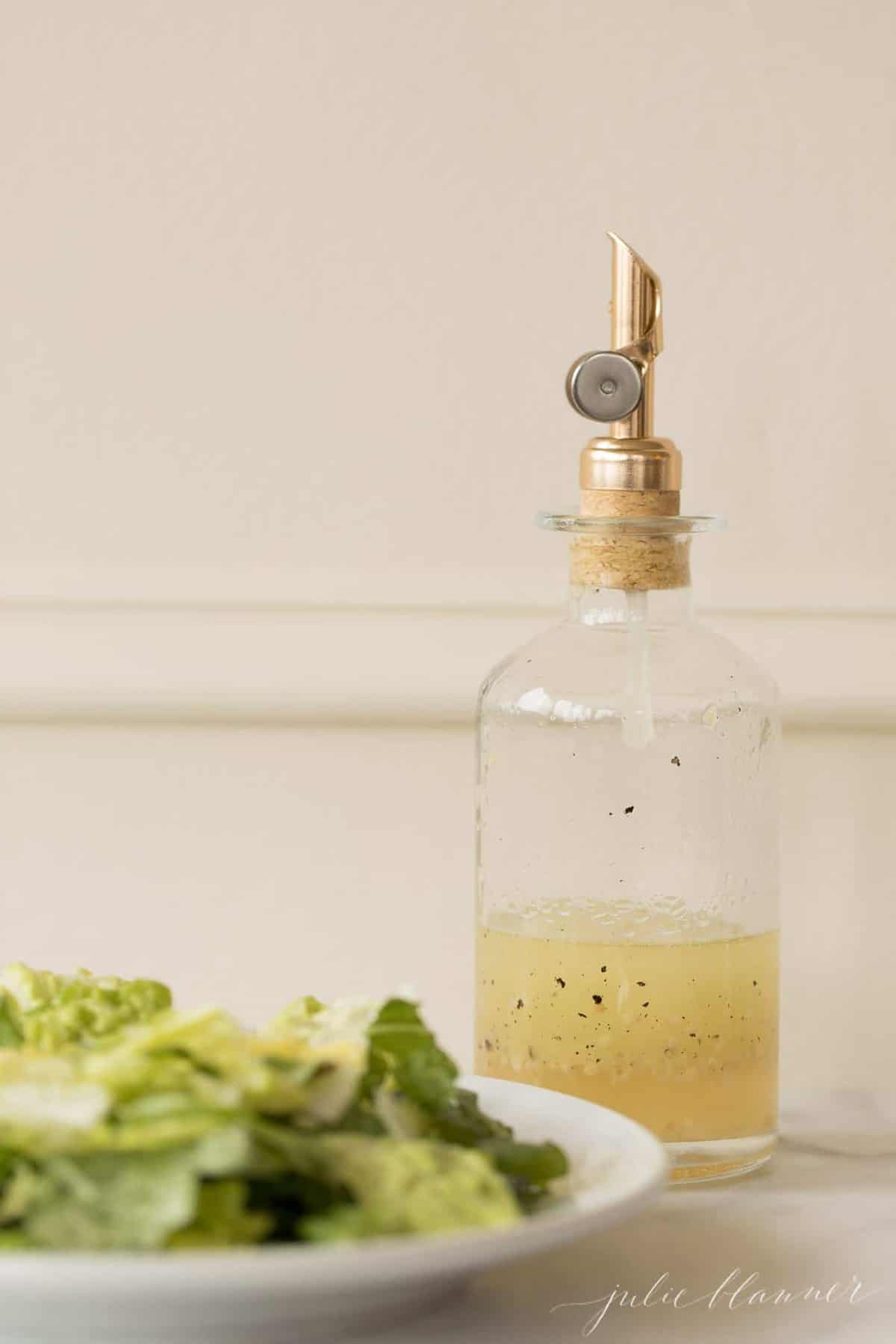 Why You'll Love these Recipes
It's the simple salad dressing that we turn to time and time again, because it's always light, refreshing, and so easy to make. Vinaigrette dressings are so easy to whip up that I promise you'll never buy store bought dressings again.
While I do love a classic ranch dressing on occasion, we tend to use a bright, crisp vinaigrette so much more. They are healthy, flavorful, low cal, and low carb… what's not to love?
What is Vinaigrette?
A vinaigrette is very simply a mixture of oil with an acidic element (generally vinegar, but lemon juice is another example). It's used as a dressing for salad, and also as a marinade for meats and more.
Commonly misspelled as vinagrete or vinegrette, (because let's be honest… it's a hard word to spell), a homemade vinaigrette is simply beyond compare.
What Goes in Vinaigrette Dressing?
There are a few important ingredients that you'll find are essential in any good vinaigrette recipe.
Olive Oil – I generally like to use extra virgin olive oil, but you can use whatever you have on hand.
Vinegar – This is where it's fun to mix things up. Try one of the following options to give you a variety of flavor profiles:

Balsamic Vinegar
White Wine Vinegar
Red Wine Vinegar
Champagne Vinegar
Sherry Vinegar
Apple Cider Vinegar
Rice Vinegar
Malt Vinegar

Dijon Mustard – you can actually use any flavor of mustard you like!
Soy Sauce
Citrus Juices
Minced Garlic
Salt and Pepper
Herbs and Spices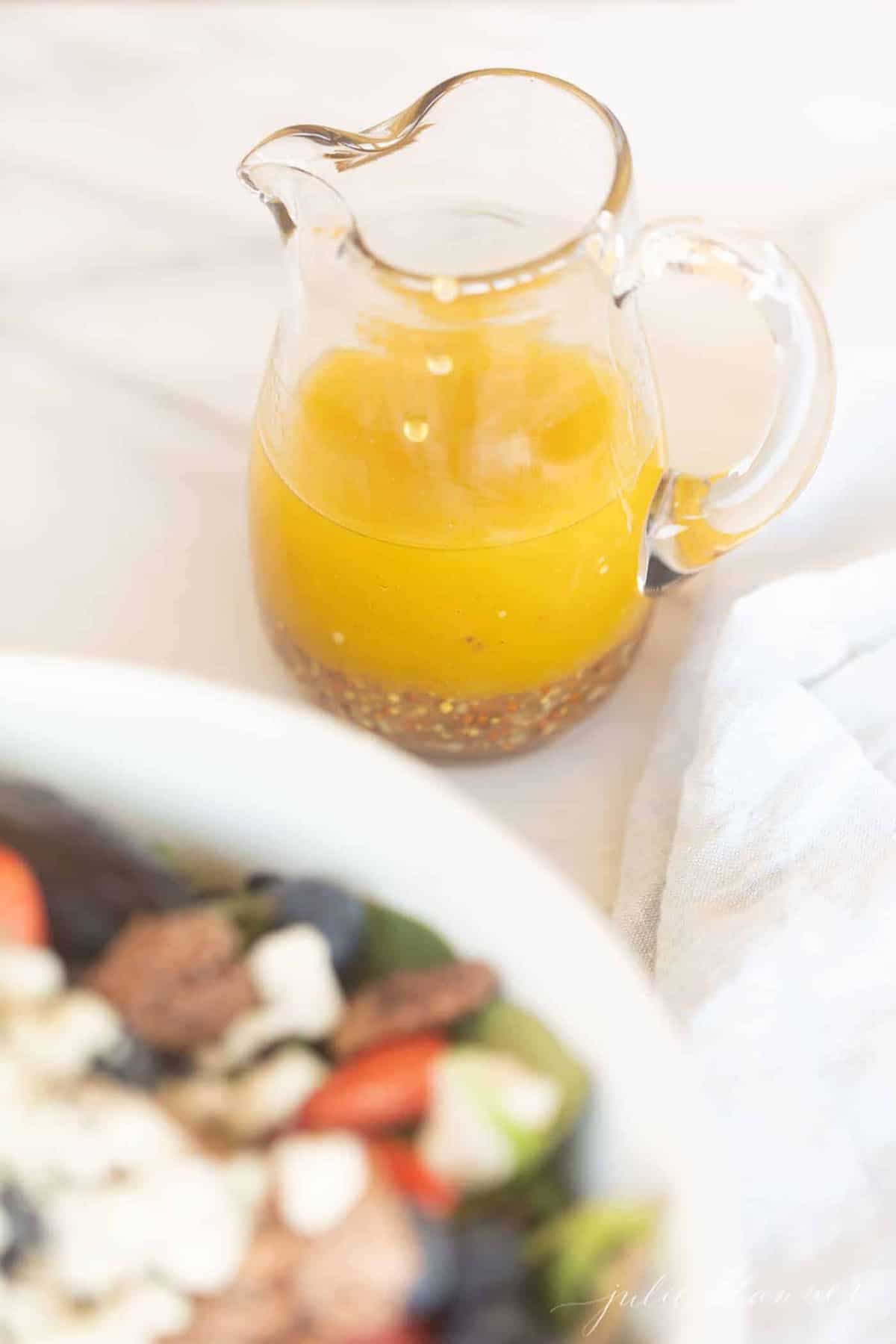 Adding Fresh Herbs and Spices
Adding fresh herbs to any vinaigrette will take your salad to a whole new level. Finely grated herbs and fresh spices are the best way to change your flavors, beyond the combination of oil and vinegar you choose.
There are a variety of herbs that will work so well! Looks like it's officially time to plant that herb garden.
Rosemary
Basil
Parsley
Thyme
Mint
Oregano
Tarragon
Sage
Cilantro
And the spice options are endless too! Consider the following:
Salt and Pepper
Red Pepper Flakes
Cumin
Coriander
Fennel
Ginger
Mustards
Chile Powder
Chipotle Powder
Cayenne Pepper
Oh my goodness, I am craving a salad just thinking about all of the delicious combination possibilities!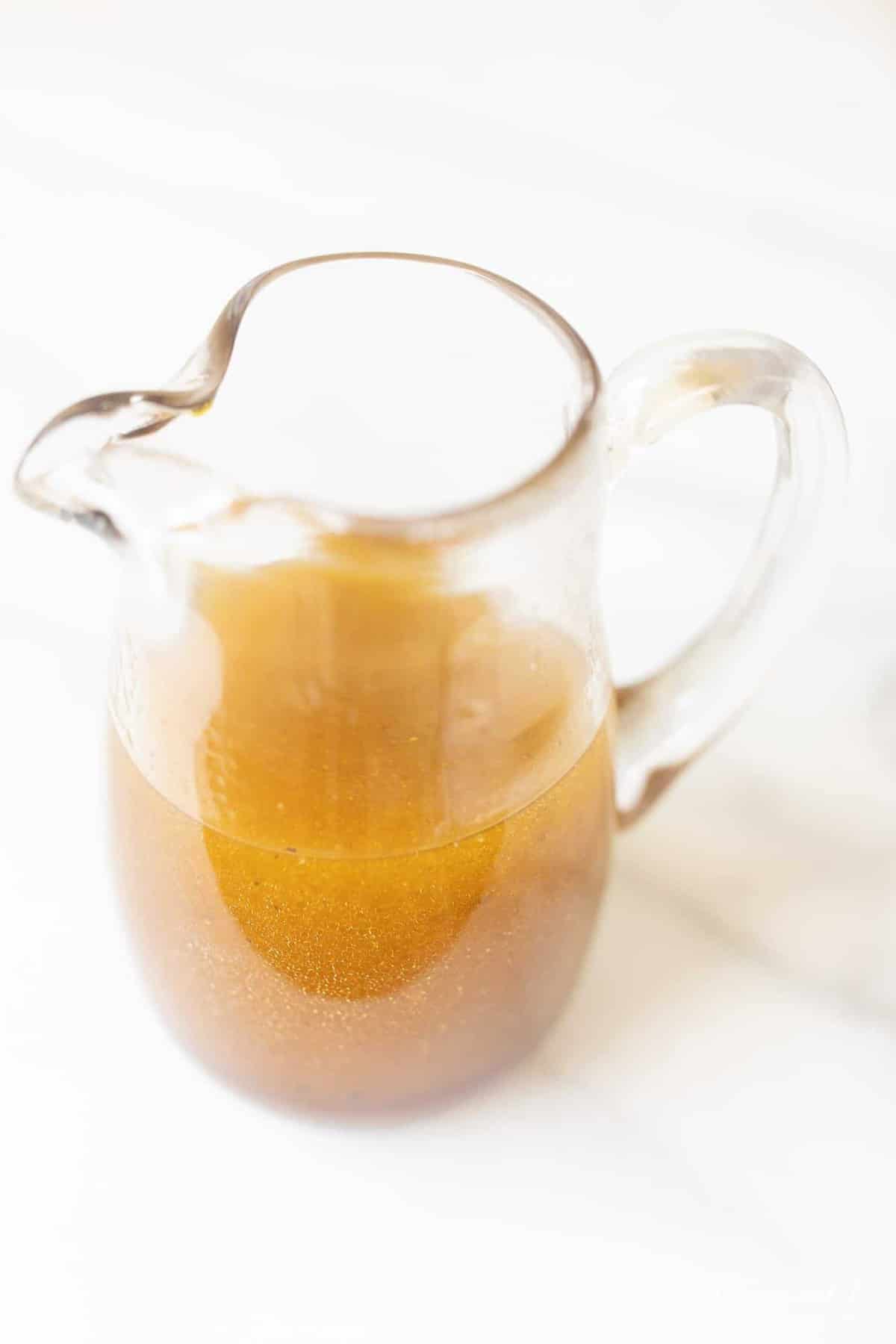 A Base Recipe for a Simple Vinaigrette
Everyone needs a go-to vinaigrette recipe. And once you understand the basic formula, you'll be playing with options in no time!
For most vinaigrette recipes, you'll just need the following basic ingredients, and from there, the creativity is endless!
Olive Oil
Vinegar (any flavor)
Salt and Pepper
More Variations
Make it Creamy – If you love the flavors of a particular vinaigrette recipe, but want a creamier touch, just add a spoonful of mayonnaise OR plain Greek yogurt. Shake or blend for a creamy concoction you'll crave!
Add Cheese – Because… if something is already good, cheese probably makes it better.
Sweeten – Throw in a teaspoon of sugar or (my fave) add a spoonful of honey to any of your favorite combinations.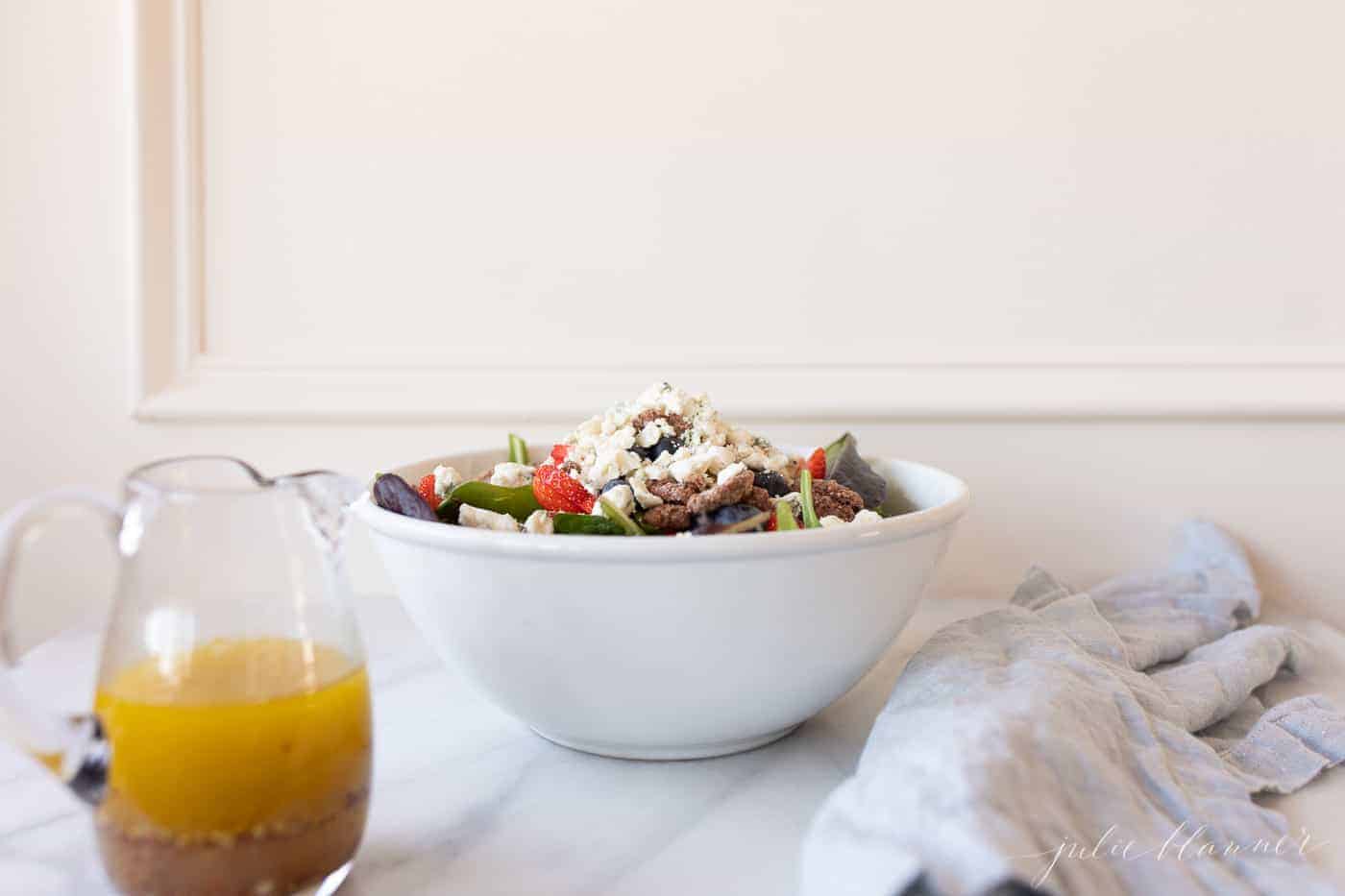 Can Vinaigrette be Left Out?
It's a question I get quite frequently since I've written so many vinaigrette recipes through the years. My short answer? You probably could leave it out for a day or two, but I would not.
Do you really need to refrigerate vinaigrettes? Absolutely. While vinegar and olive oil are shelf stable on their own, most of my vinaigrettes contain additional elements like citrus, garlic, or mustard.
Additionally, consider the fact that any food that sits out at room temperature is exposed to bacteria eventually, no matter how well it's contained.
Tips
Homemade vinaigrette will keep sealed in the fridge for up to two weeks. I always make a double batch!
If you aren't using the dressing straight away, shake it before use as the ingredients will separate.
You can either shake the ingredients together in a mason jar or whisk them together in a small bowl.
Amazing Vinaigrette Recipes
With just a few ingredients and a mason jar for shaking or mixing, you'll be well on your way – beyond the basic balsamic vinaigrette and craving your next combo.
Let's get to the recipes! As you'll see, there's something for everyone and truly, the options are endless.
The Best Vinaigrette Recipes
Every flavor combination you might ever crave is right here for your enjoyment! I love thinking of new ways to combine the best oil and vinegar flavors and I'm so happy to share with you!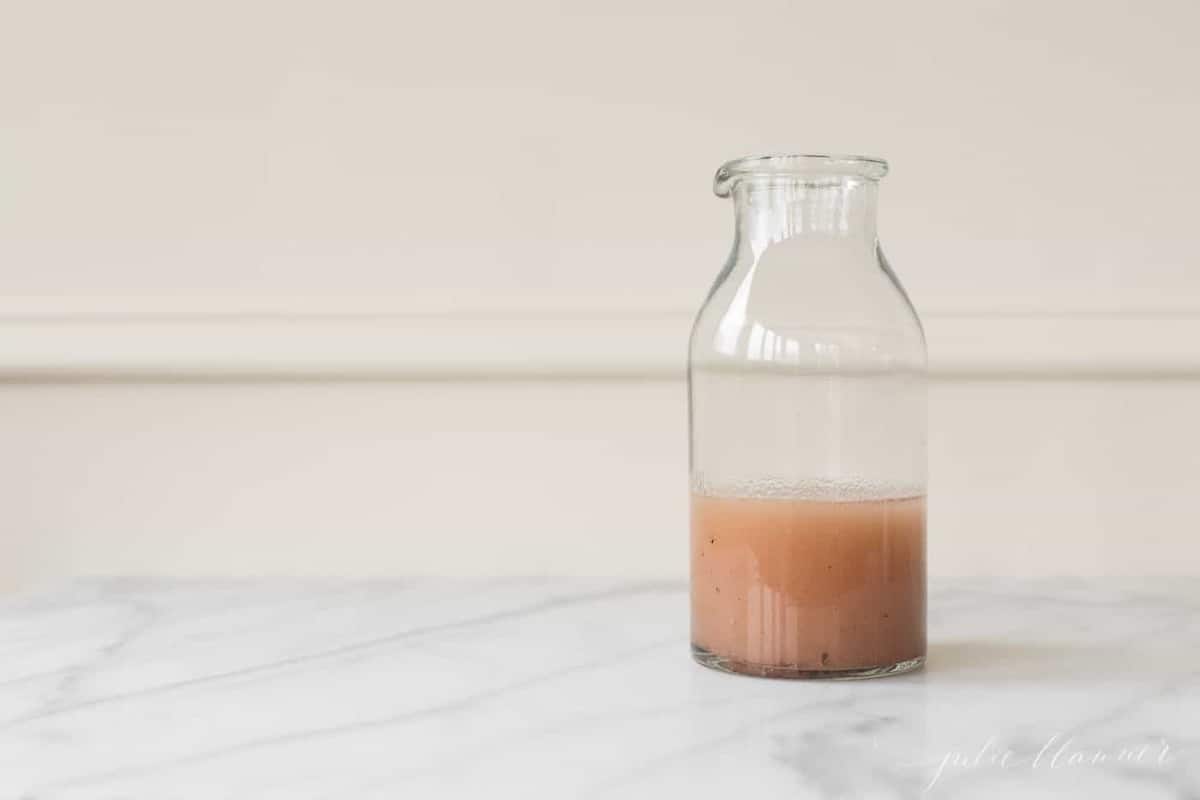 I'd love to hear from you! Does your family love vinaigrettes? Or are you on team ranch? I am always dreaming up new salad dressing recipes… I'm thinking a blue cheese dressing is next. What would you like to see from me?
Want more? Receive the best ideas directly to your inbox and connect on Youtube, Instagram, Facebook, and Pinterest!
If you try this easy basic vinaigrette recipe, please come back to share using my five star rating in the comments below! Not only do I appreciate it, but I know readers do, too!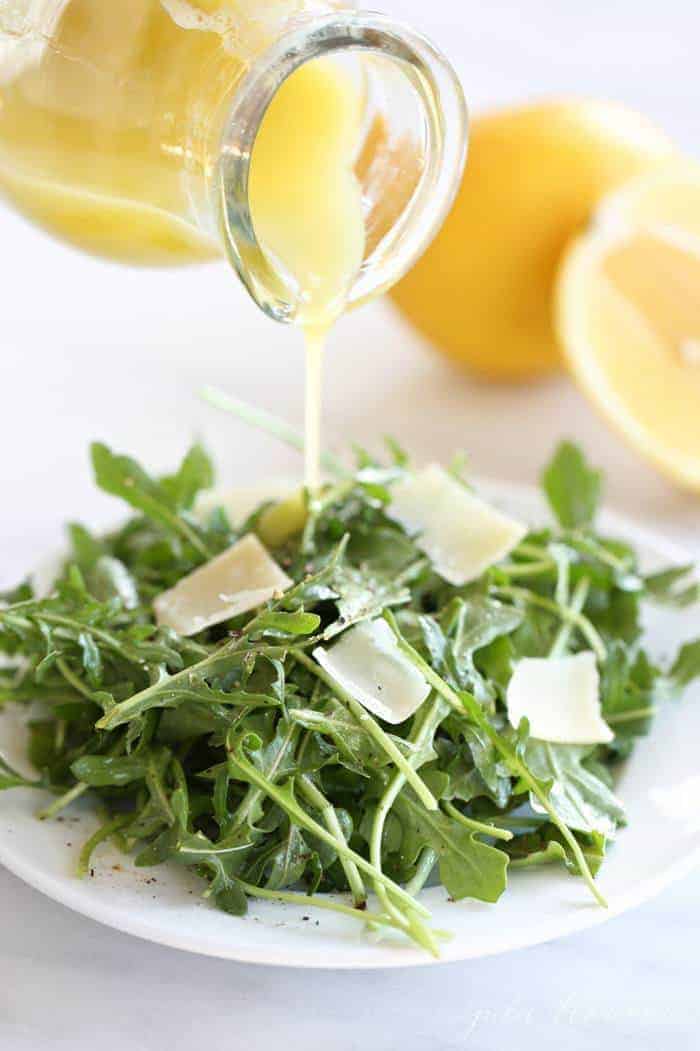 Reader Favorite Salad Recipes
Now that you know how to shake up a fresh and flavorful vinaigrette recipe, here's a few ideas of where to use them!