It's the ultimate vinaigrette dressing recipe round-up! You'll find every fresh and zesty vinegar-based simple salad dressing combination you could ever want. Be sure to bookmark and pin this one to save it for later!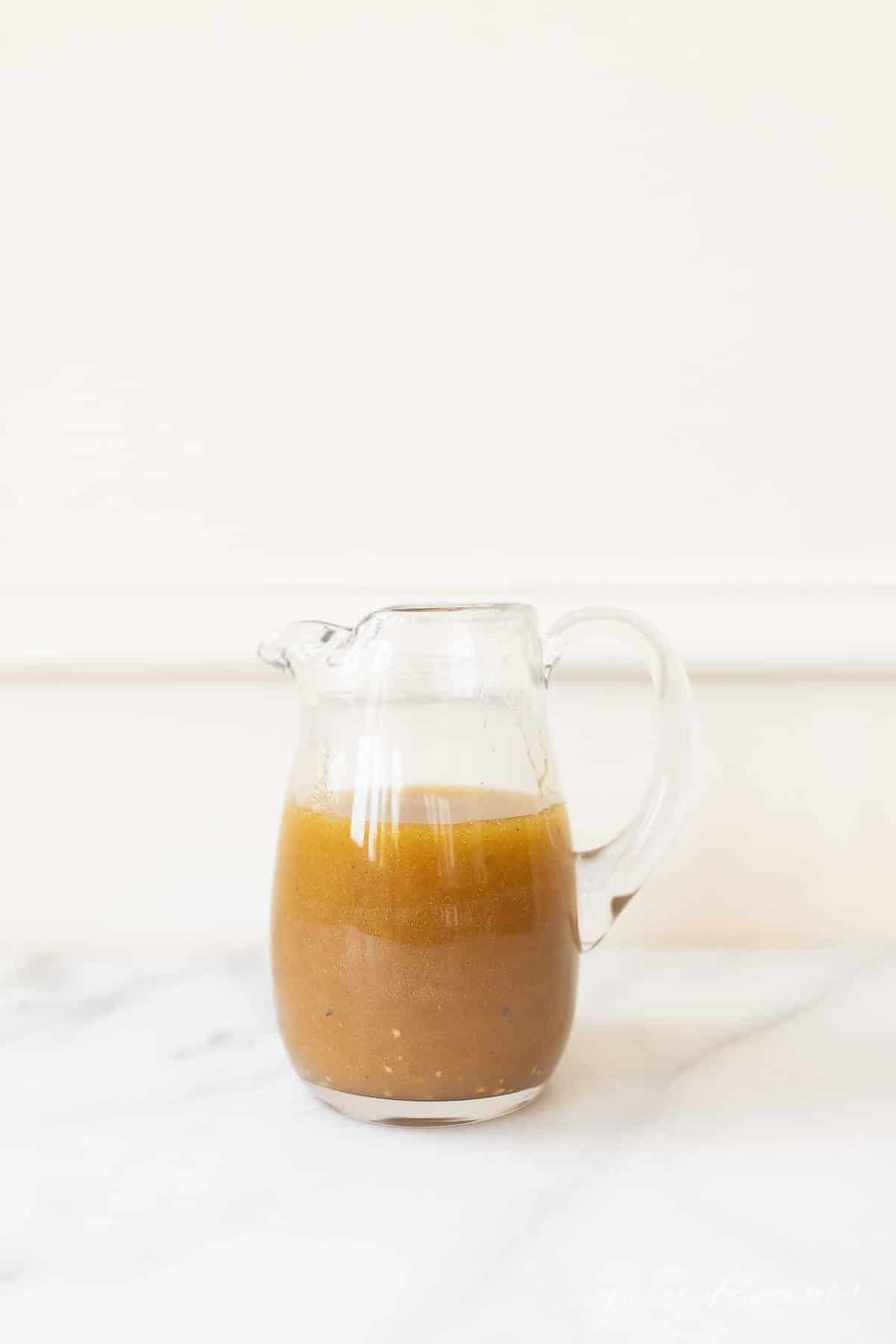 A classic vinaigrette dressing is such a game-changer to have in your recipe line-up! It makes adding a fresh green salad to your meal so much easier.
They can be fruity or savory, sweeter or more acidic. Regardless, they are a zesty and vibrant addition to any salad.
This simple salad dressing is always zingy, low calorie, and low carb. It's the ultimate healthy way to dress any salad!
When it comes to fresh and tasty salad dressings, I consider myself a bit of an expert. Why? Because I am also an expert on pasta and cookies… so we've got to even things out a little, right?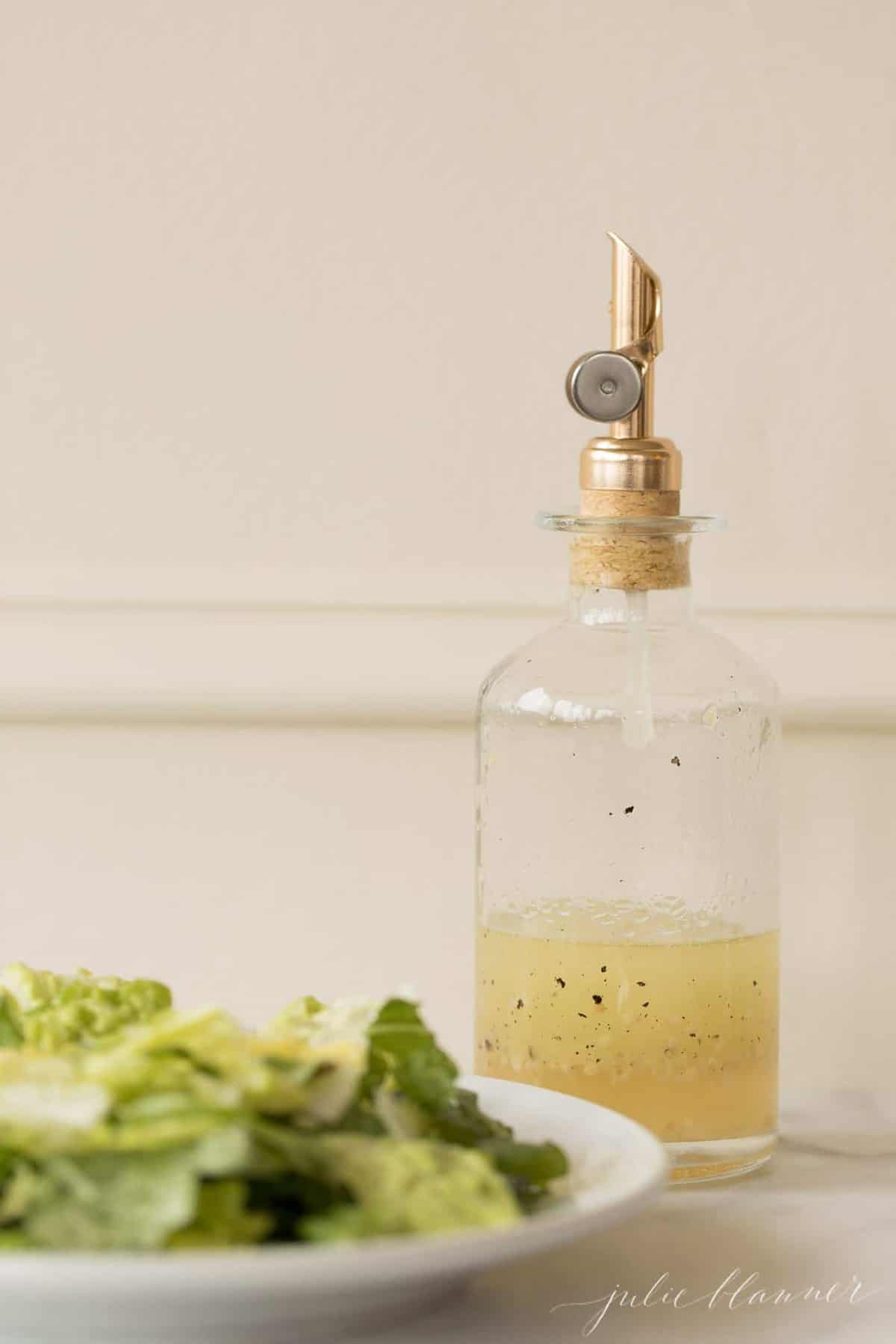 The Best Vinaigrette Recipes
Recently I shared a very basic simple vinaigrette recipe with you as a base to teach you how to make endless variations to suit your family's tastes. No more store bought dressings necessary, I promise!
Fun fact: after all of these years of producing recipes, I still sometimes struggle to spell vinaigrette. Do you? Be honest! Commonly misspelled as vinagrete or vinegrette, I can admit that it's a harder word than most!
Today I thought it would be helpful to round up all the vinaigrettes I've shared here in one place. It's a one stop shop – an organized effort to round up every vinaigrette recipe I have.

The Best Vinaigrette Recipes
Every flavor combination you might ever crave is right here for your enjoyment! I love thinking of new ways to combine the best oil and vinegar flavors and I'm so happy to share with you!
Reader Favorite Salad Recipes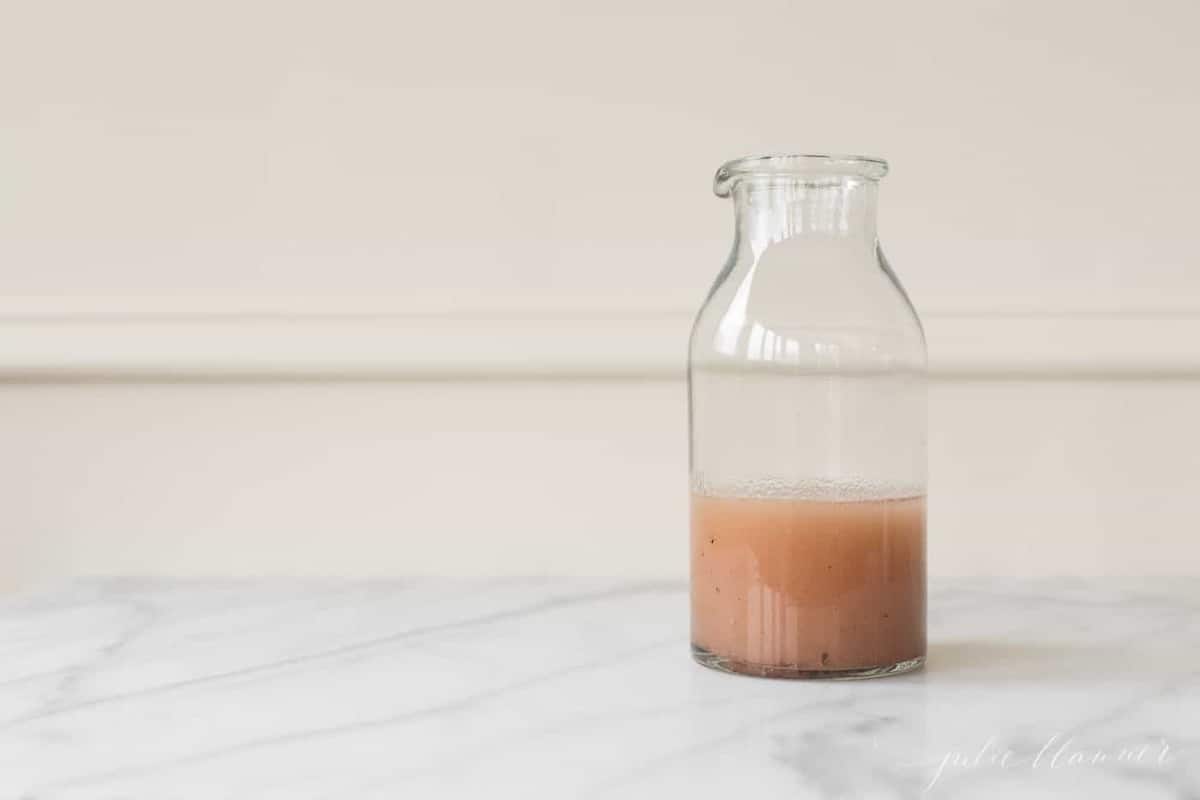 If you try any of these delicious vinaigrette recipes, please come back to share in the comments below! Not only do I appreciate it, but I know readers do, too! For more easy recipes and simple living ideas, subscribe to my newsletter!
LET'S CONNECT! instagram | newsletter | facebook | pinterest