Easy Herb Vinaigrette Salad Dressing Recipe
It's Monday which means I should probably enjoy and share something a little healthier than we do over the weekend to balance out the meltaway muffins and cheesecake bread! I tend to eat a lot more salad during the school year since I don't have to turn around and make the girls' lunch, too. This herb vinaigrette is a great go to for salads and is full of flavor, without a lot of effort.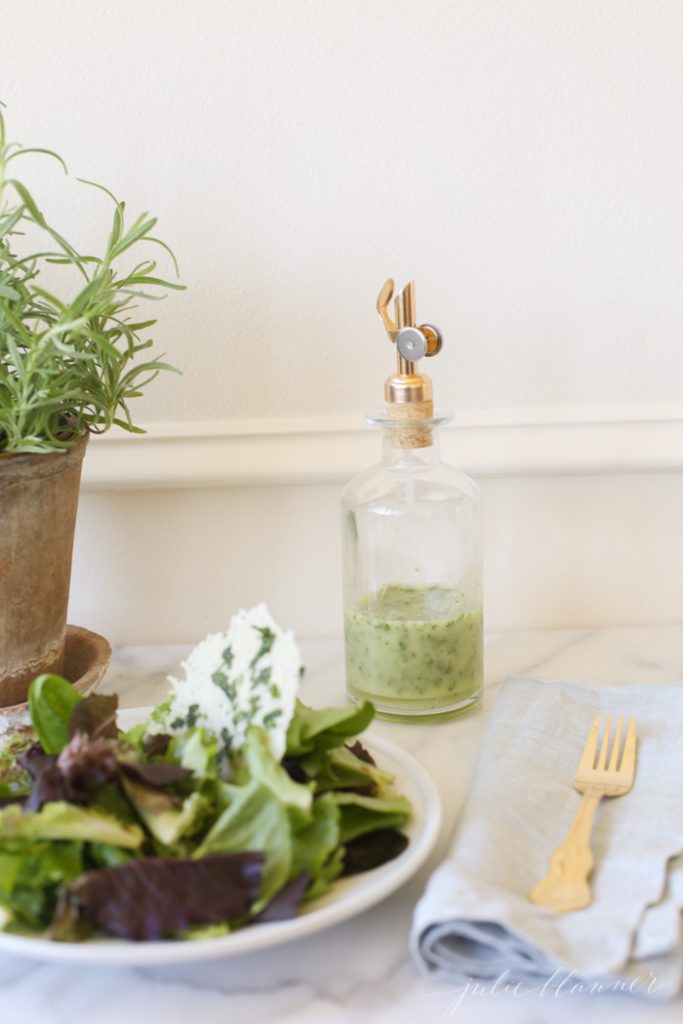 One of many things I use my mini processor for is to make salad dressings. It finely chops the ingredients and combines all in one and allows me to quickly make my Apple Chipotle Vinaigrette, Cilantro Lime Vinaigrette and of course this Herb Vinaigrette in a few minutes or less.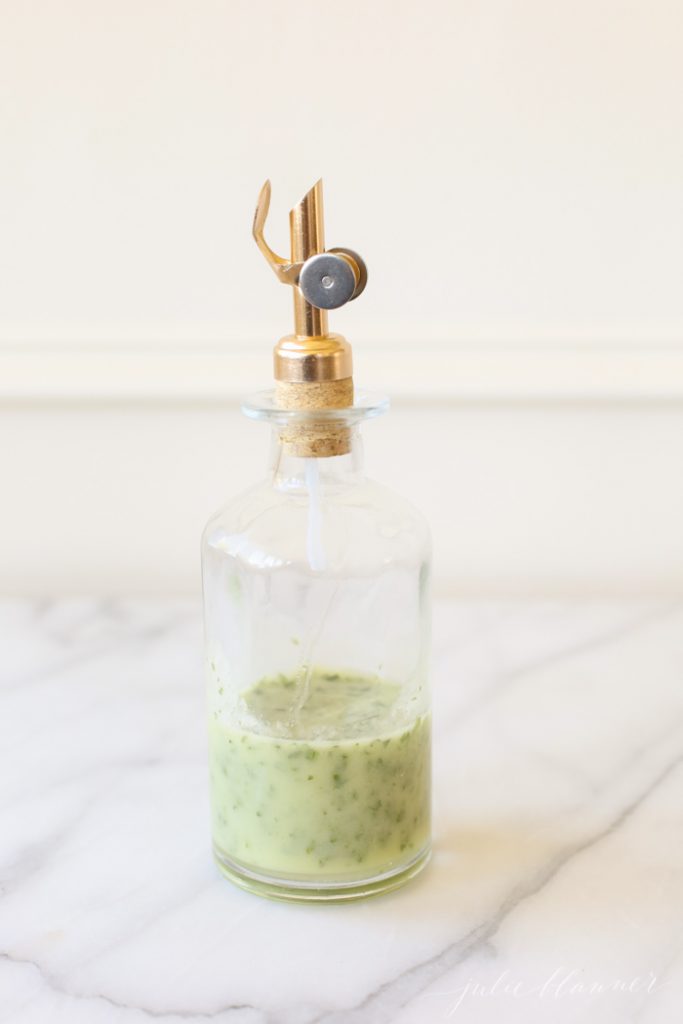 This recipe is easily adaptable depending on your taste – do you like your dressing slightly tangy or prefer more oil? I prefer it on the tangy side but made this herb vinaigrette balanced. I hope you love it, too!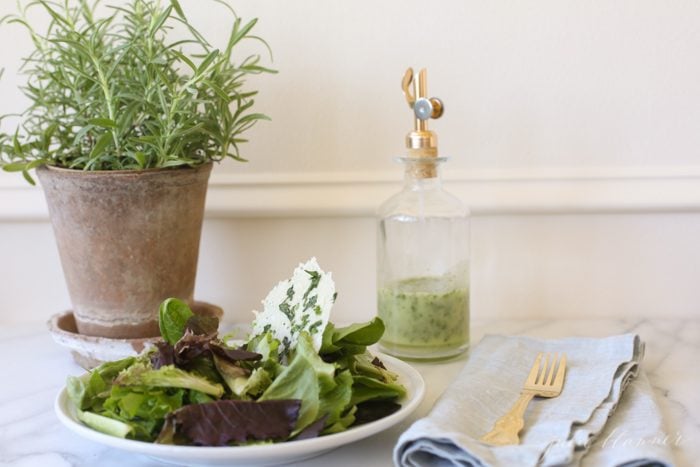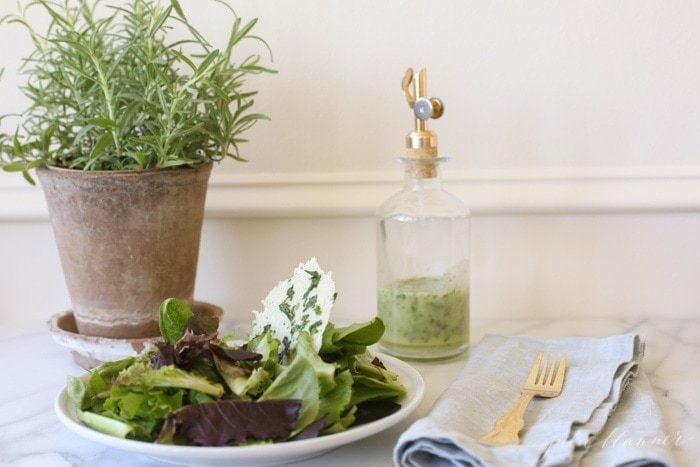 I know I've talked about this before, but if you haven't tried making your own salad dressing yet, trust me, it's life changing. A fresh homemade vinaigrette makes the salad. I've yet to find a bottle that compares. So go ahead, you've got this! It will just take a minute, I promise.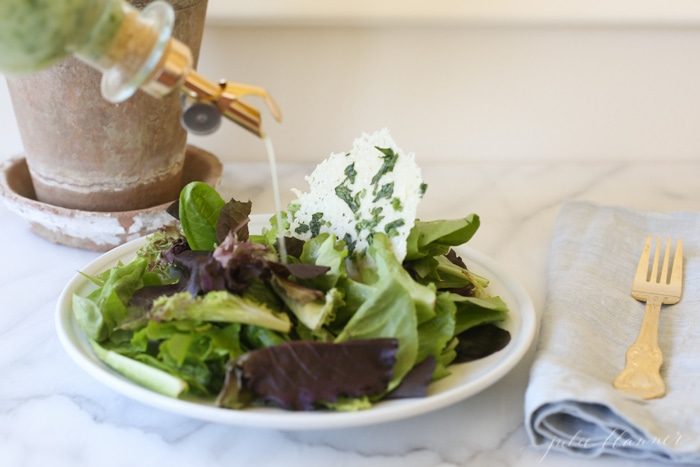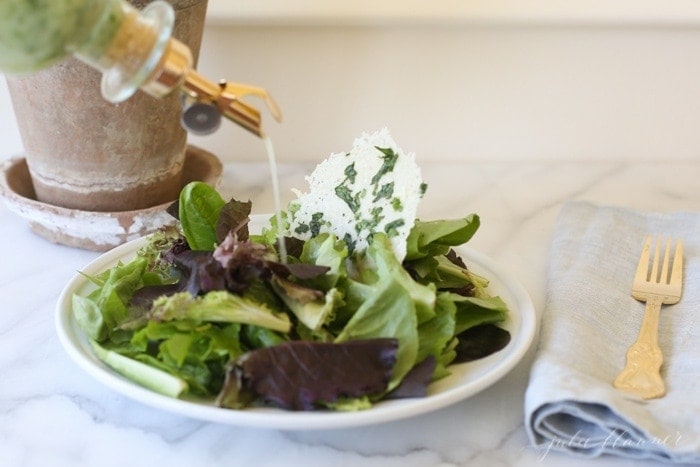 Ingredients
Directions
Recipe Notes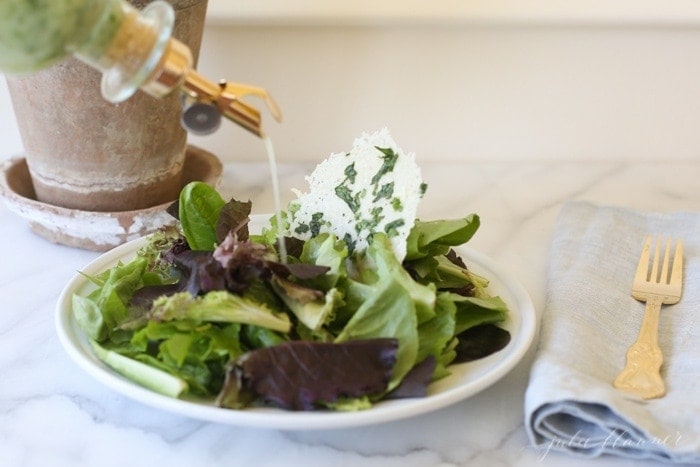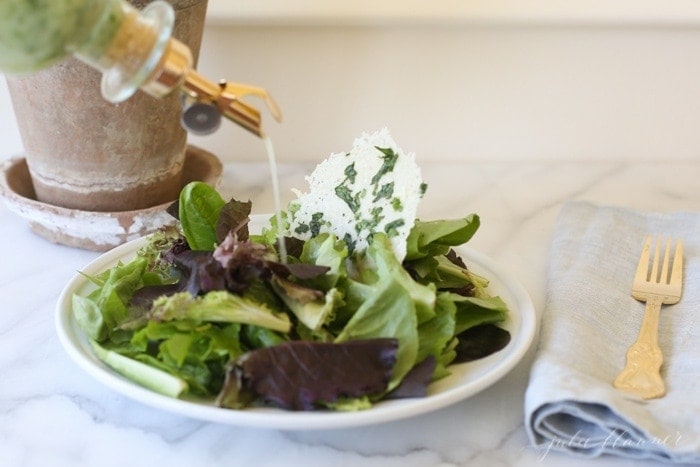 Loading nutrition data...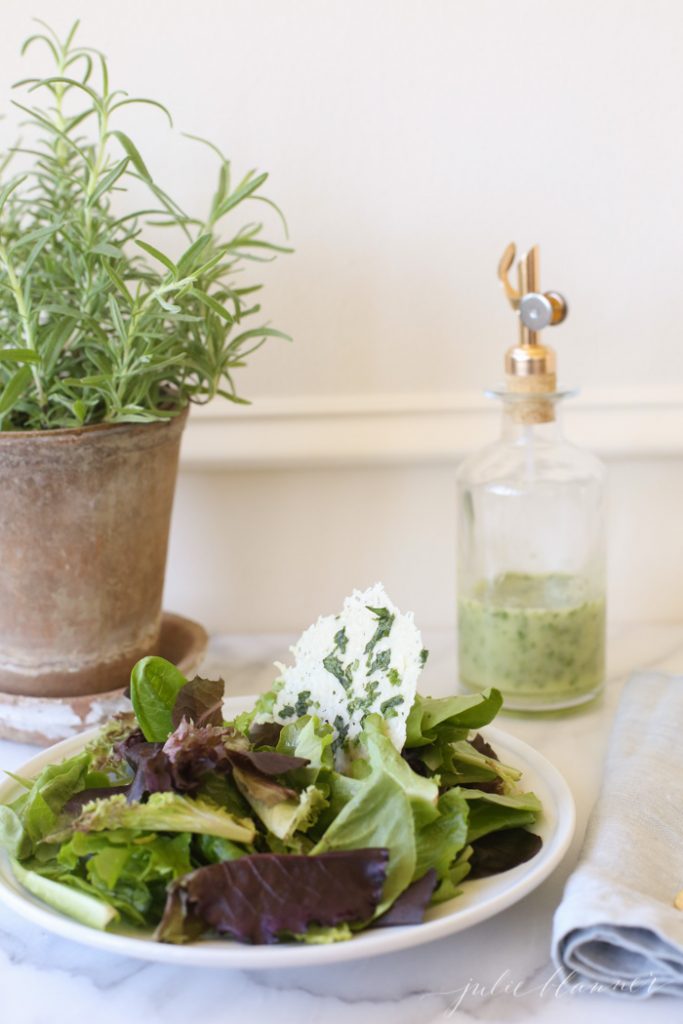 Shop this post:
[show_shopthepost_widget id="2813735″]
LET'S CONNECT!
instagram | newsletter | facebook | pinterest