Homemade Balsamic Vinaigrette Recipe
In my quest to eat more salad and less pasta, I'm sharing my easy homemade balsamic vinaigrette recipe with you today.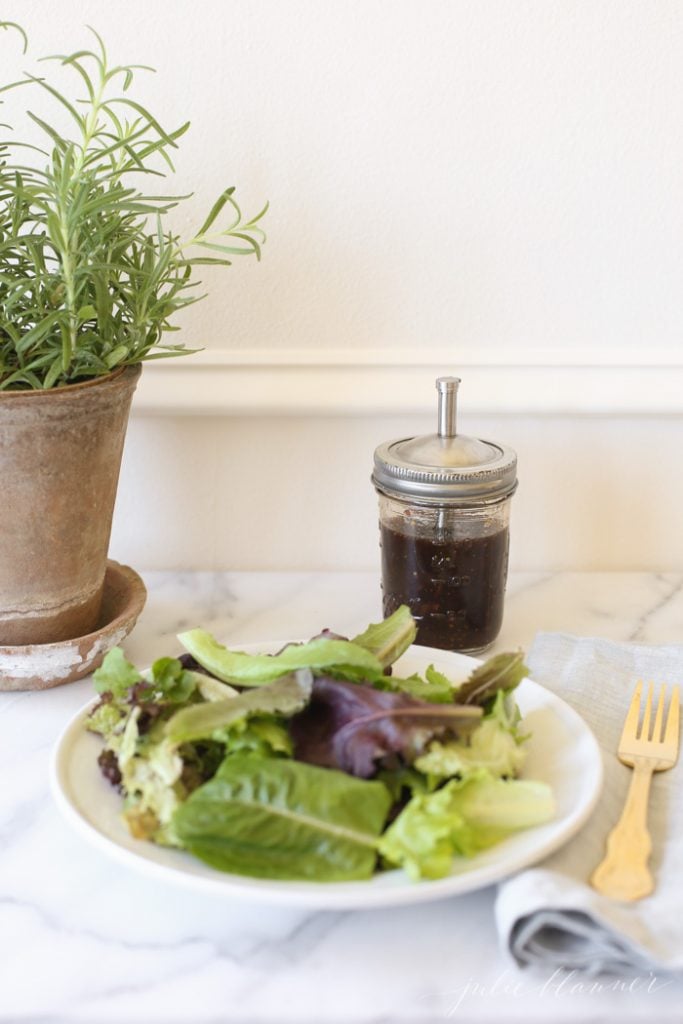 When I eat salad at home, I tend to keep it simple and limited to just a few ingredients for ease. I often have little more than cheese, nuts and fruit on hand, so I like salad dressings that pack a lot of flavor.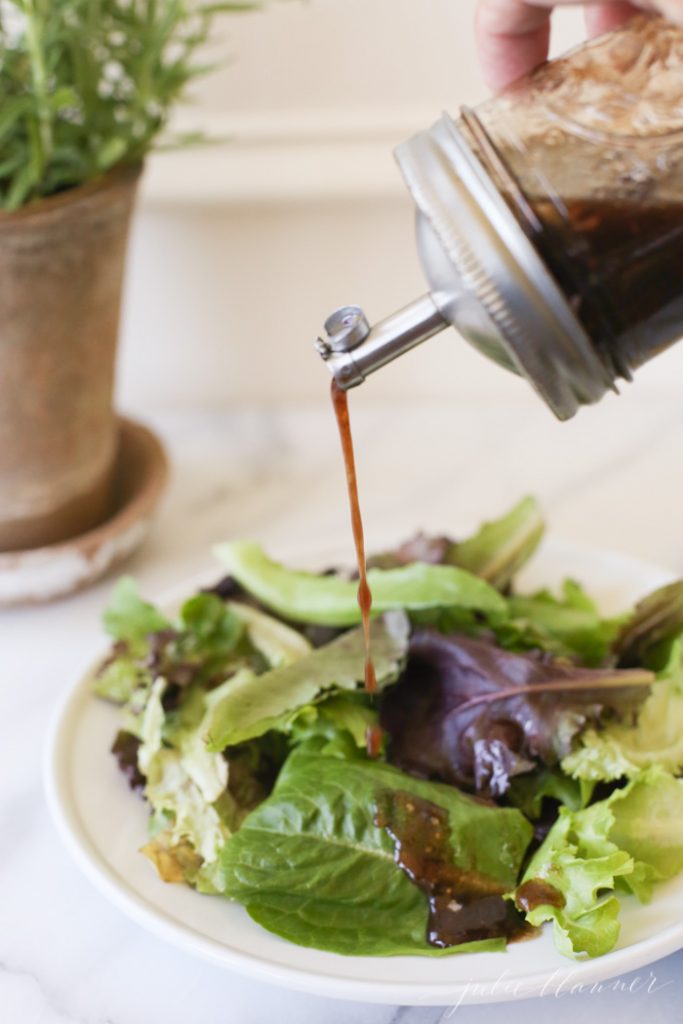 I used to think I didn't like balsamic vinaigrette because the bottle version tends to be thick and I've even had a few creamy versions. There's nothing better than fresh homemade balsamic vinaigrette and it couldn't be easier to make.
This salad dressing lasts up to a week when stored in an airtight container. It's the perfect compliment to blue cheese, parmesan and even sharp cheddar.
If you want to mix up your salads this fall, you can find all of my salad dressing recipes here including:
Few take more than 3 minutes to make!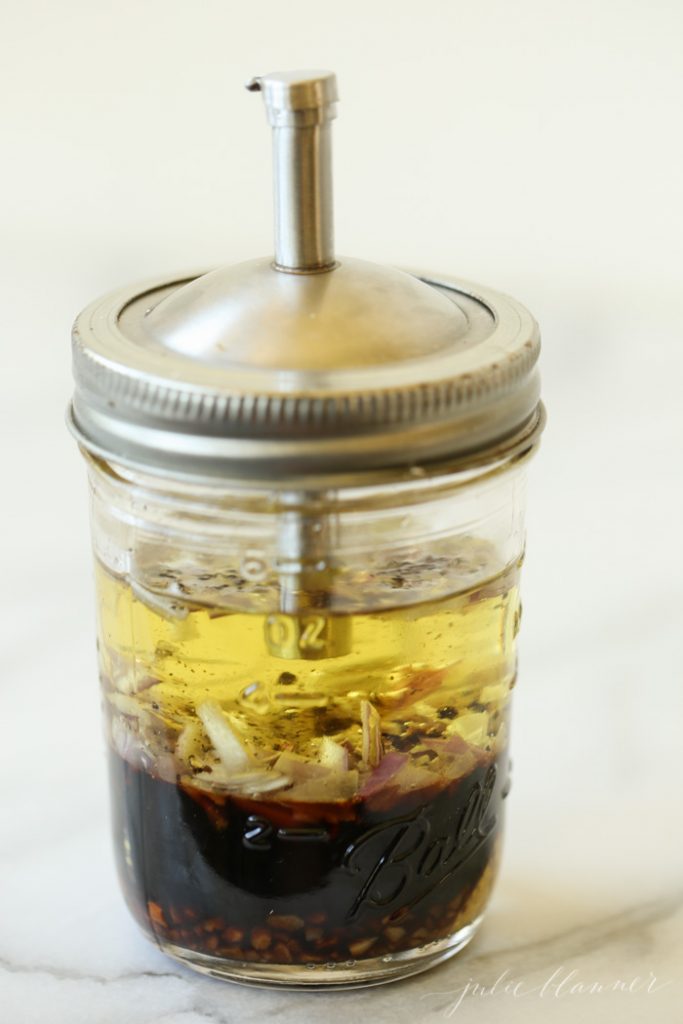 Just chop, combine and shake!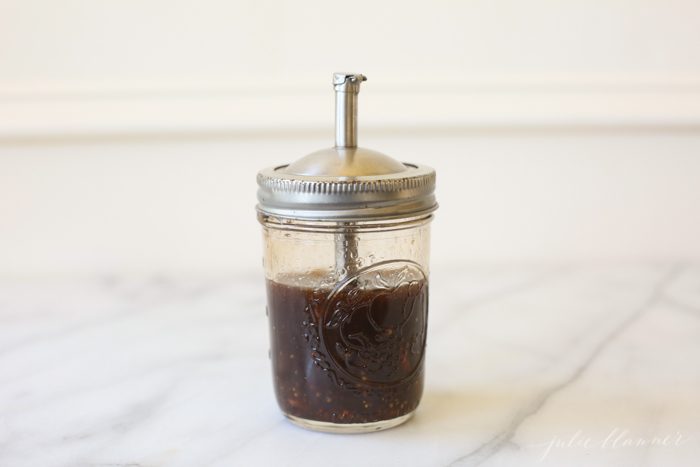 Ingredients
Directions
Combine ingredients in a shakeable jar or food processor and refrigerate for 30+ minutes to allow ingredients to marinate.
Can be stored up to 1 week refrigerated in an airtight container.
Recipe Notes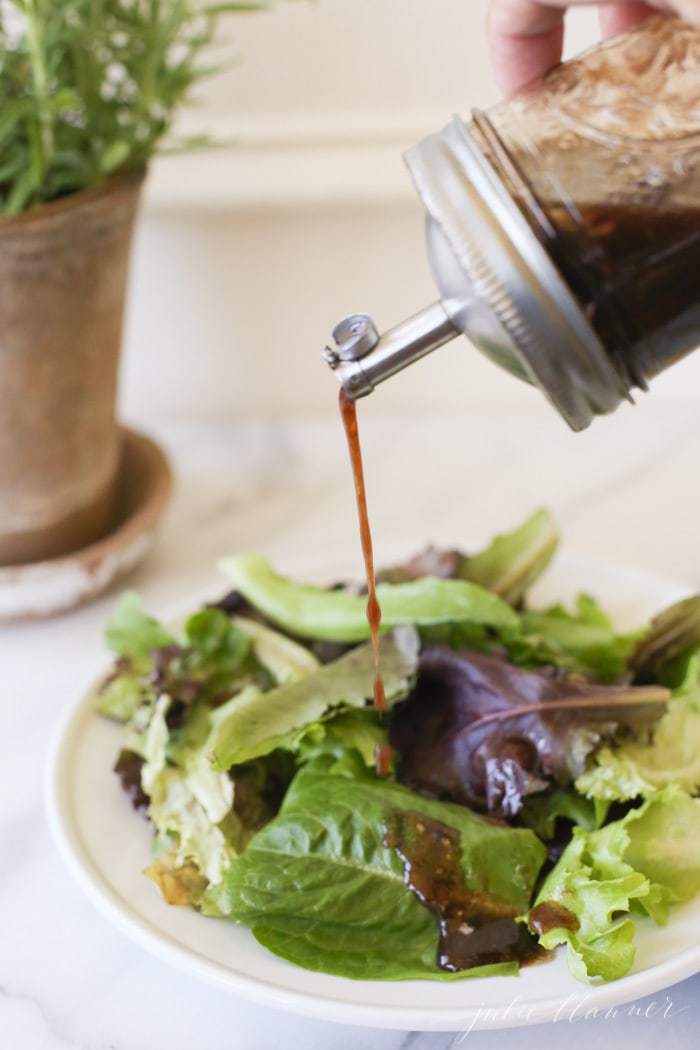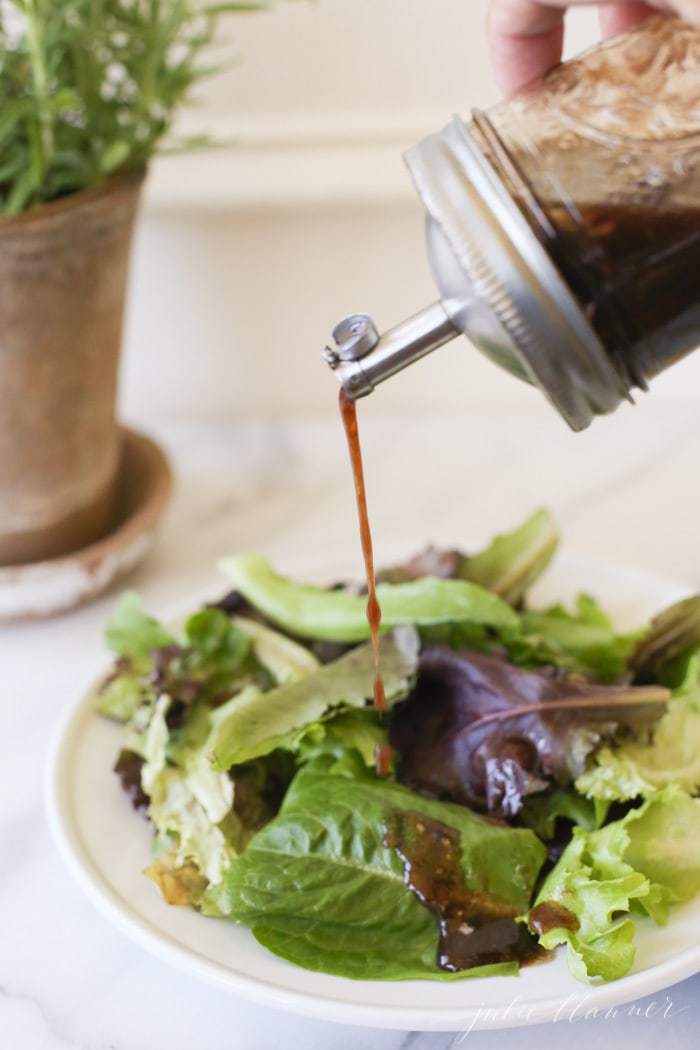 This balsamic vinaigrette is also great to marinate chicken! Enjoy! What's your favorite salad dressing?
LET'S CONNECT!
instagram | newsletter | facebook | pinterest