We're rounding up the most gorgeous peony wallpaper options in this complete guide. If you're looking for the prettiest, most feminine option to add charm to your walls, look no further!
Choosing the perfect wallpaper can be tough. There are so many places that sell it, so many styles and price points to wade through – but we've made it easy! We're narrowing it down to the prettiest peony wallpaper designs that you're going to love.
The options are endless! Do you want a traditional peony flower wallpaper, or a peony wall decal? Choose from vinyl, peel and stick, or paste options – the world is yours and those fluffy peonies are yours, too!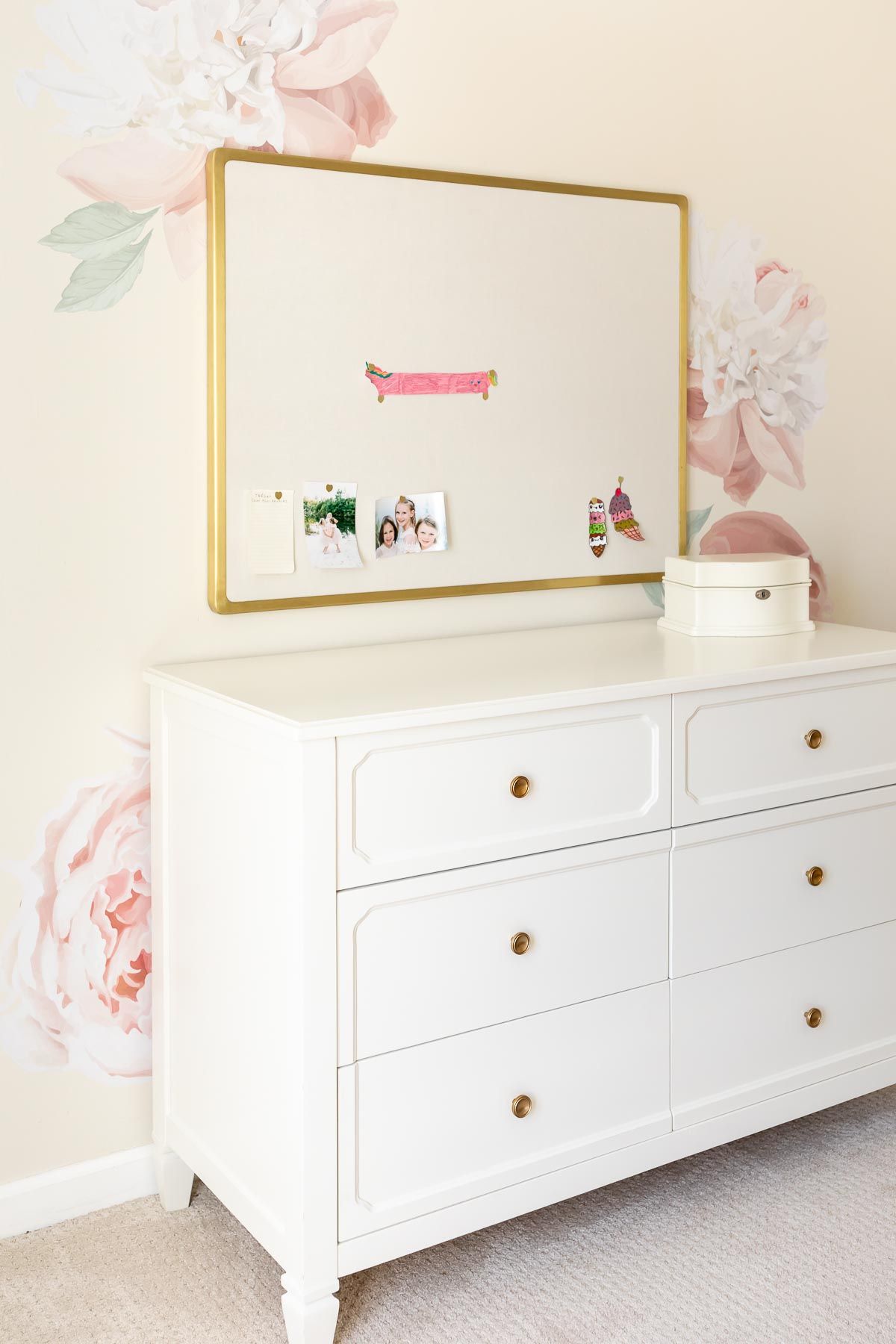 When we decided it was time for a makeover in Adalyn's bedroom, I knew right away that I wanted a big floral statement wall. Something feminine, dramatic and fun!
Luckily, I found the most gorgeous peony wall decal online. I knew that would be easier than a full wall to wall wallpaper installation, and I think I was right.
However, the set of peony wall decals we chose was on the higher end of our price range, and since then, I've found so many other beautiful options! I can't wait to share them with you.
See the full tween bedroom update (+ all the furniture and decor sources) in this post filled with Cream, Pink And Gold Tween Bedroom Ideas.

From the gorgeous gold canopy bed to the pretty peony wallpaper, it's filled to the brim with inspiration for the girly-girl room of her dreams!
Use the drop down Table of Contents menu to navigate this post, and don't forget to pin and save for later!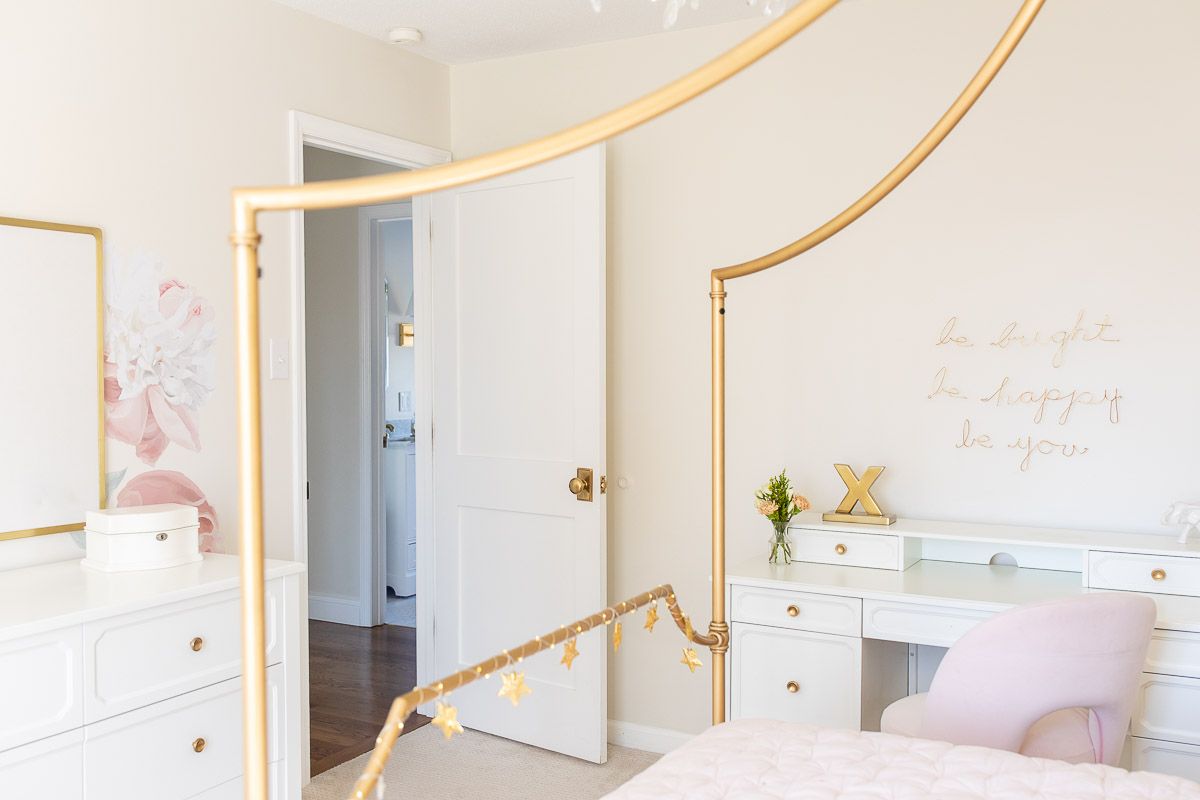 Peony Wallpaper
I've written a lot about wallpaper – and I love it more and more all the time. It's such an incredible way to customize a room, adding charm and personality to any space.
You can find more detail about Adalyn's pretty desk in this guide to Desks for Teenagers, as well as her Wire Wall Art and even a shopping guide to Bean Bag Chairs for Kids.
I've received a lot of questions about the peony wallpaper in this room after sharing it on Instagram.
Technically, her peony wall is made with a peel and stick vinyl decal – it's so easy to install! When we were deciding which direction to go with this look, we researched and found so many beautiful peony wallpaper options that I just knew I needed to round them up for you.
Check out a few of my guides for more inspiration: Serena and Lily Wallpaper, How to Decorate with Dated Wallpaper, and see the pretty blue and white paper in our Modern Bathroom makeover.
But first, a few of my best wallpaper tips and answers to the most frequently asked questions!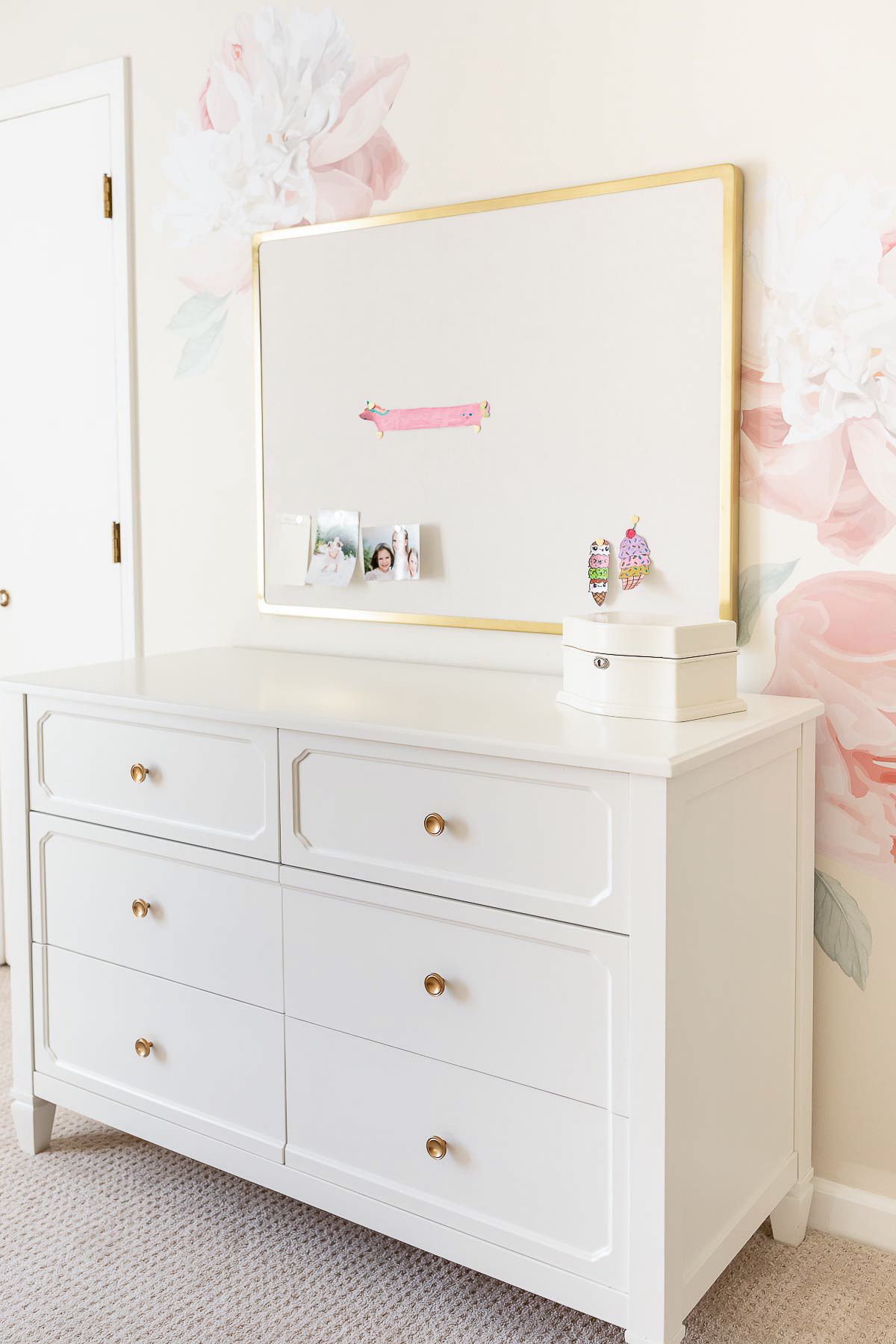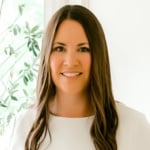 Tips
Do you struggle with commitment? Me, too! Consider a vinyl peel and stick peony wallpaper or decal for ease of removal.
Or, do a feature wall! Wallpaper doesn't necessarily mean a floor to ceiling installation. Try one wall for a beautiful focal point.
Consider the style of your room and home when choosing the color and style of your peony wallpaper! Modern, monochromatic, vintage-inspired and traditional options are all available.
Smaller patterns can be more difficult to install. If this is your first time hanging wallpaper, choosing a larger pattern or design that's easier to match at the seams might be a good call. Or, simply call a professional for installation!
Measure at least three times. You'll measure and then multiply the width by the height, deducting for window and door openings, etc.
Order one extra roll for mistakes and pattern matching.
Using a peony wall decal like we did? Tape it up first, and get your design the way you're envisioning! Then, remove the paper backing for the official installation.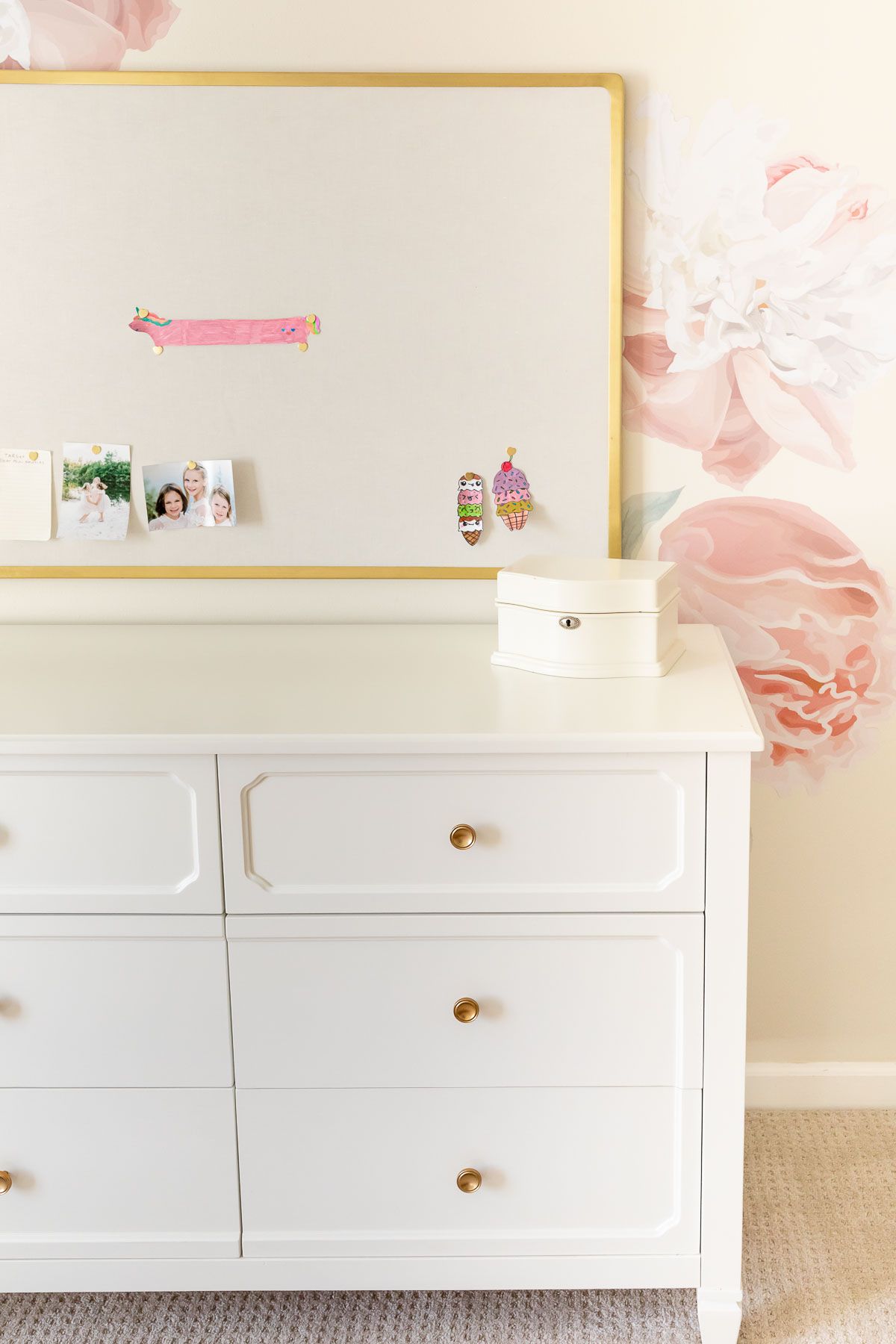 Frequently Asked Questions
What do peonies symbolize?
Peonies symbolize such beautiful things, making them a wonderful way to decorate your home. Fresh peony flowers are often given as symbol of goodwill, joy and best wishes.
Peonies are historically believed to symbolize love, honor, beauty, wealth and happiness. These ruffled beauties live up to their status!
What colors do peonies come in?
In real life, peonies bloom in shades of deep magenta, burgundy, pink, yellow and white. However, you can let your creativity shine with peony wallpaper options – peony wallpaper is made in every colorway you can imagine!
I'm sharing pink peony wallpaper today, because pink peonies are my forever favorite.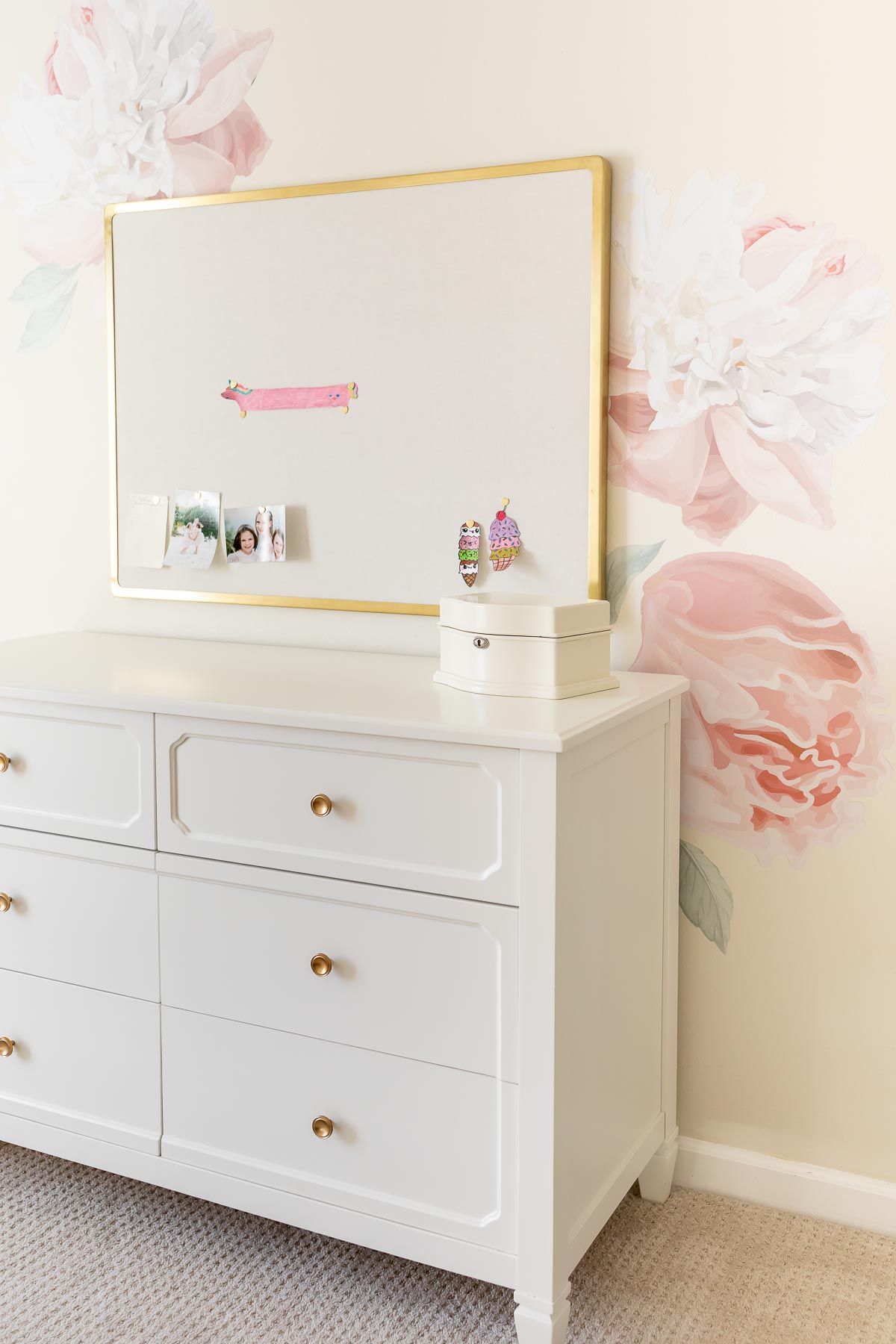 Peony Wallpaper Sources
Peony wallpaper is the more formal, long term way to make an impact in your home. However, the look can be modern or traditional, and you can still choose a peel and stick option for easy installation and removal!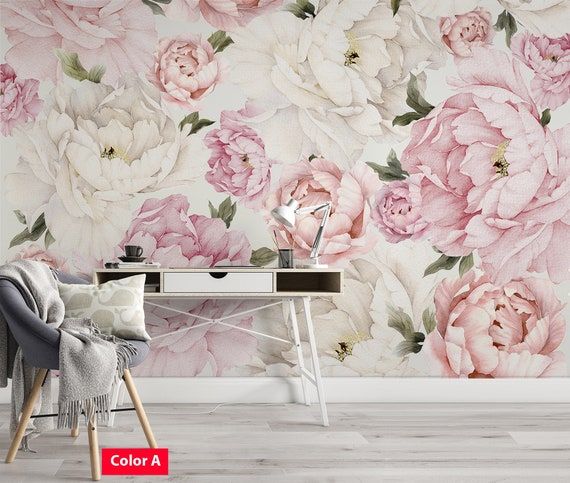 Size, material and cost varies – customize to your wall!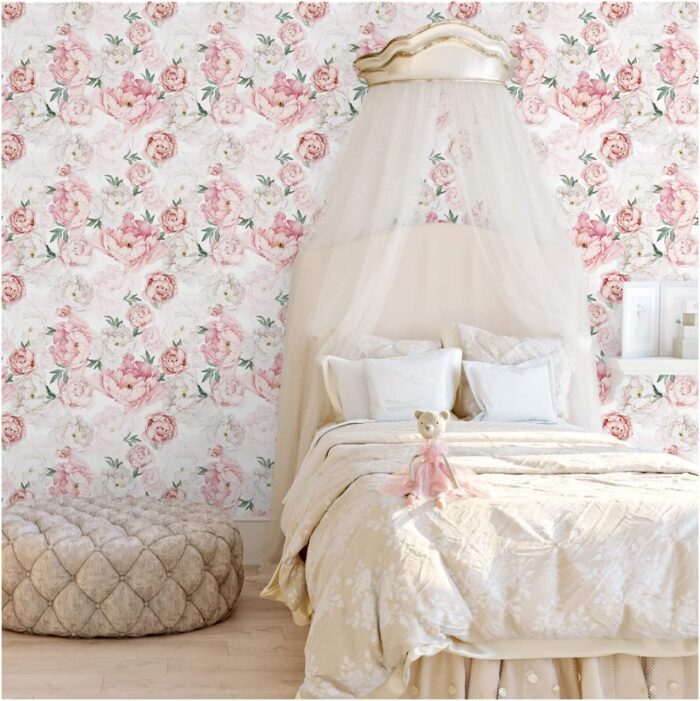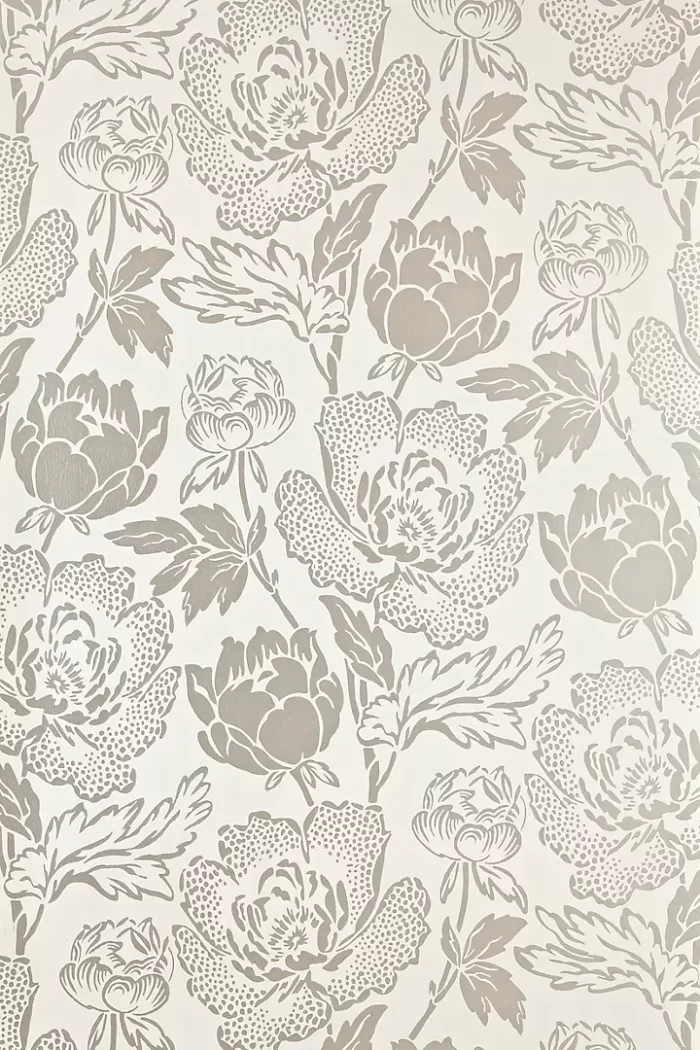 $380/Roll, several colorways – not pre-pasted!
$439 Temporary wallpaper – 150″ wide x 108″ high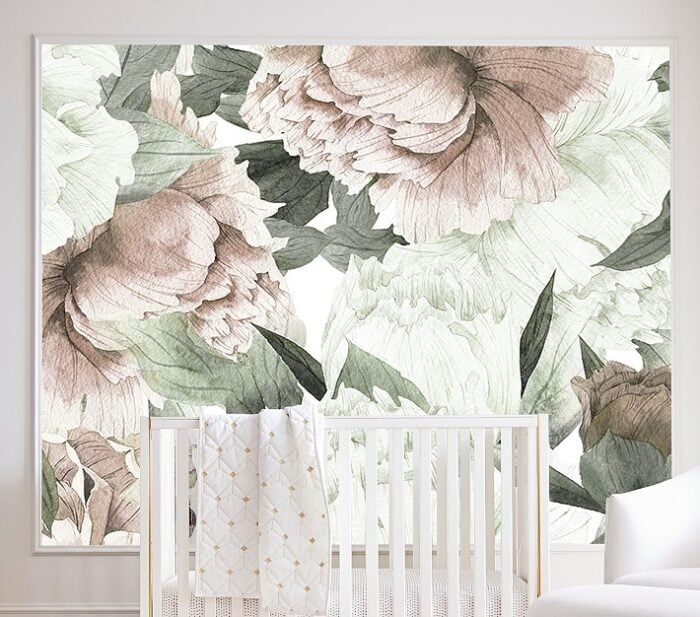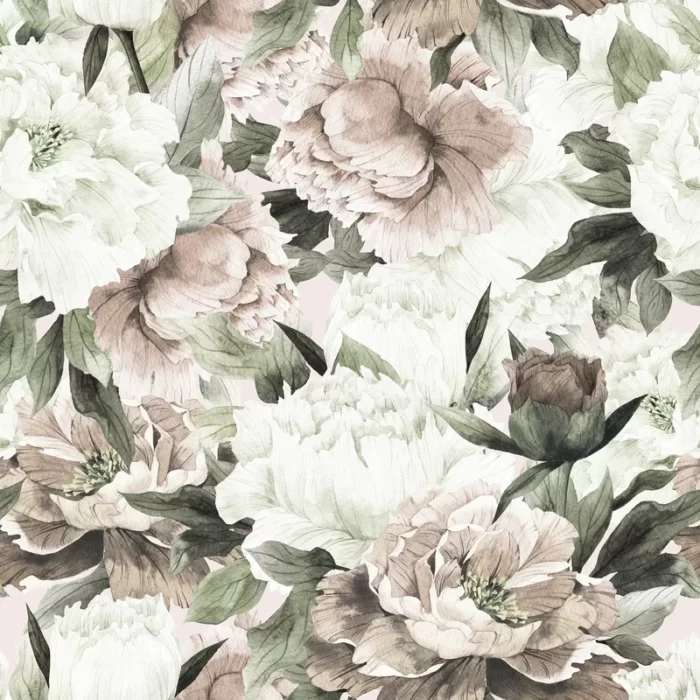 Peony Wall Decal Sources
Wall Decals are simpler to install than traditional wallpaper, which come in long sheets. Decals can be removed easier and are often less expensive, as well!
Watercolor Peony Wall Decal
$449 (as seen in the bedroom throughout this post – the link won't stay live, but it's from Restoration Hardware.)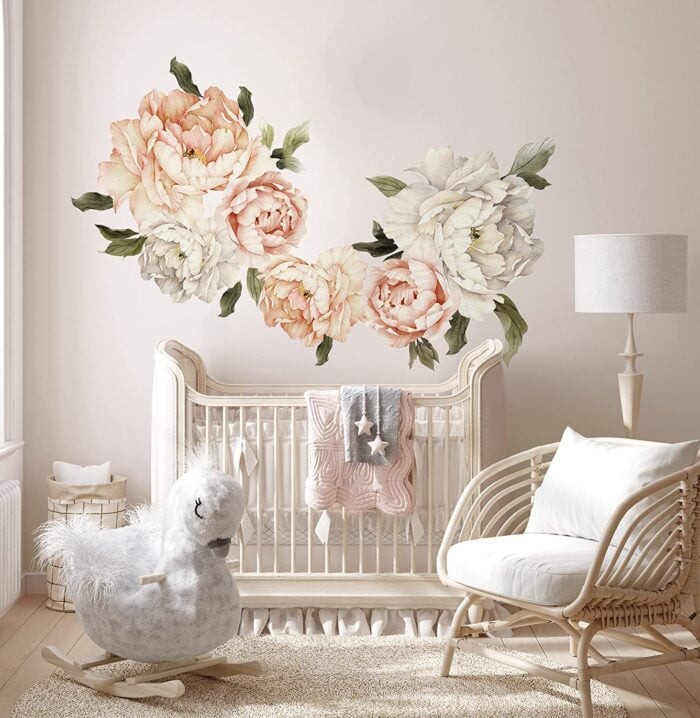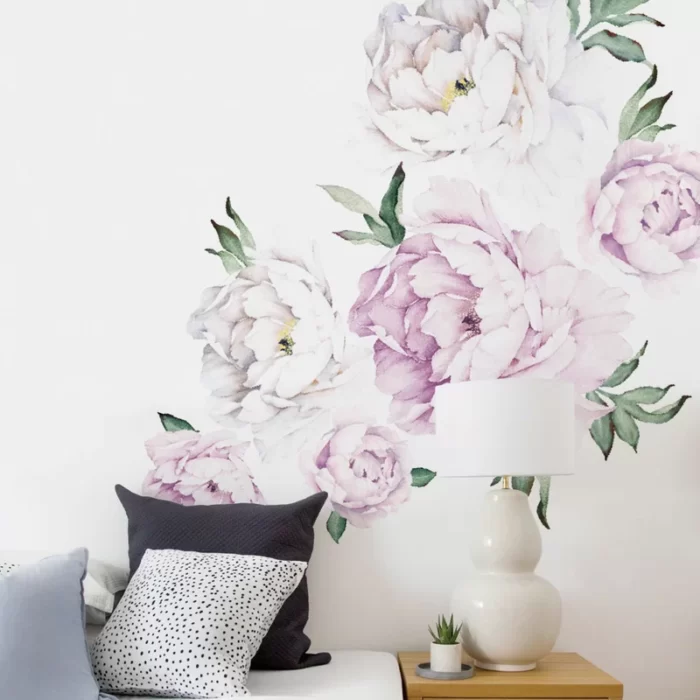 52" H x 50" W $104.99, available in so many colorways!
More Wallpaper Inspiration
Design Guides, Decor & Tips
Design Guides, Decor & Tips