In the market for the cutest bean bag chairs for kids? There are so many options that it can be hard to know where to start, but we've got you covered with this shopping guide that's sure to inspire!
From Pottery Barn bean bags to Amazon finds and everything in between, you'll find fun colors, shapes and patterns to suit any kids' bedroom.
A bean bag chair can make an excellent gift for toddlers, teens, and every age in between!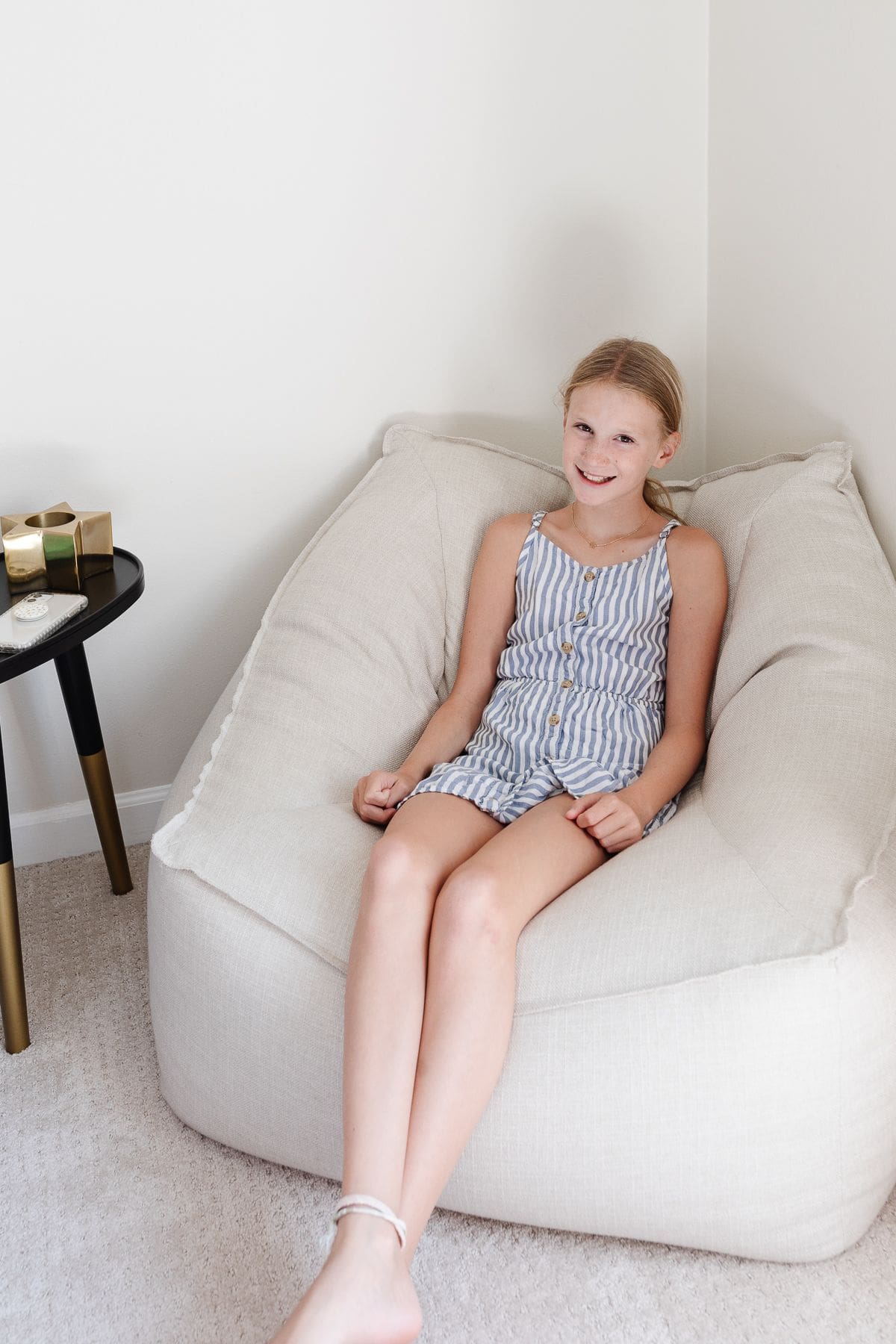 One of the best parts of parenting is watching our kids grow and find their passions. It's so much fun to sit back and let them try new hobbies, activities and find the things they love.
However, that can also mean that they outgrow furniture and accessories far too quickly. It's amazing how many times we have purchased furniture, believing it to be a long term investment, and then before we know it, it doesn't work for their next phase.
That's why I am such a fan of flexible furniture that can serve a variety of uses. As a minimalist myself, I love to invest in pieces that have multiple functions and tend to grow with our kids instead of holding them back!
Enter: bean bag chairs. They are the ultimate in lounge seating, super lightweight, and available in a wide range of colors, quality and price points. I love that changing a bean bag cover can help change an entire space, too!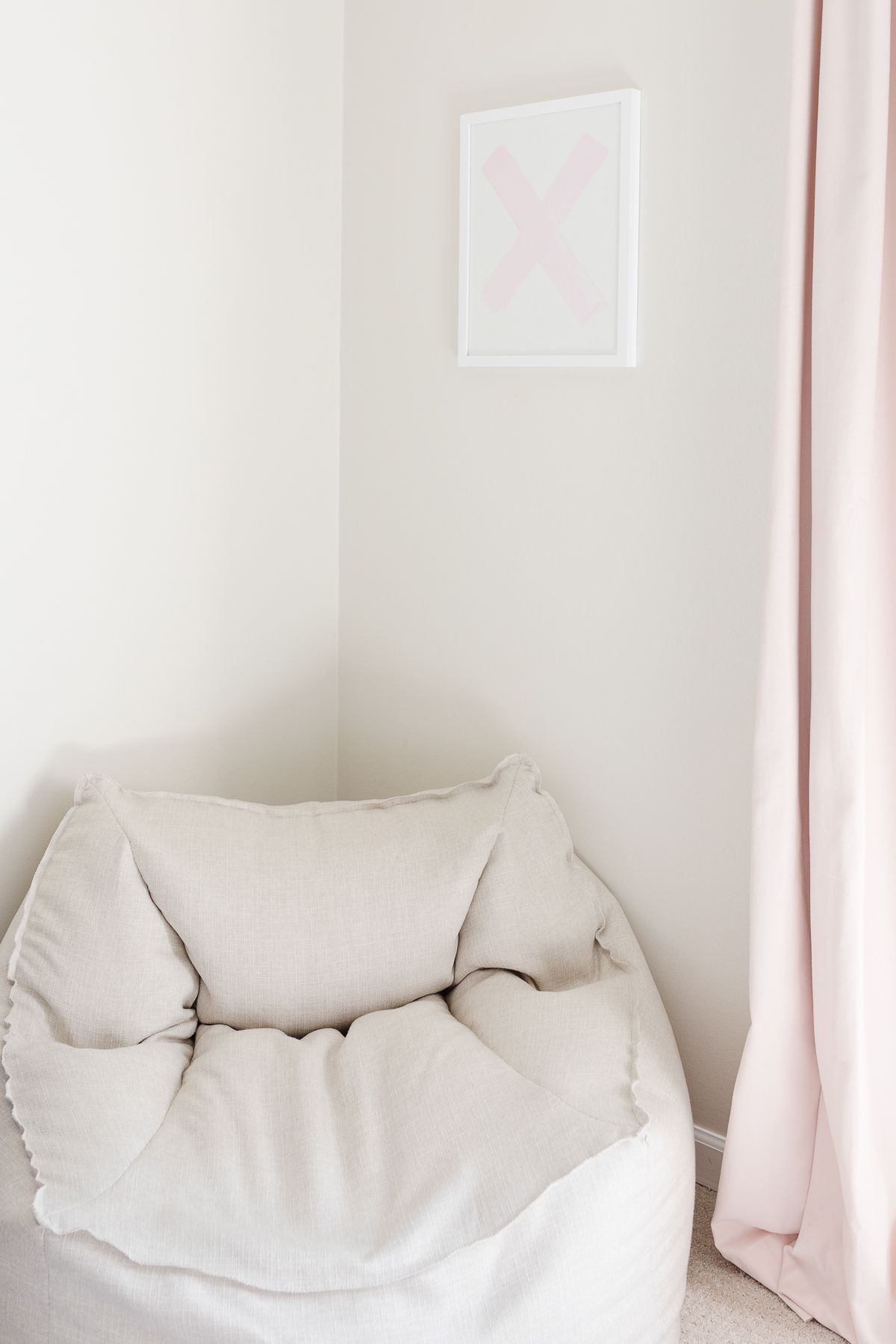 Bean Bag Chairs
We used one in our oldest daughter's tween Bedroom makeover and it's such a great comfy piece… I often find her reading in that spot.
Our girls have had bean bag chairs since they were babies. From their original toddler chairs to larger, fluffy pieces intended to take them into their teen years, I love that there are fun options for every age and stage.
Curious about the history of this iconic style of seating?
The first bean bag chair was invented in Italy in 1968. The "beans" were actually PVC, whereas now most bean bag chairs are filled with foam. They instantly gained major popularity in the 1970s as a part of hippie culture.
It was originally called a shapeless chair, and was unlike anything on the market at the time. It was intended for young people, and they have remained that way to this day!
With the comfort, ease of use and lightweight materials of these chairs, it's easy to see why they became popular for kid spaces. They are also super affordable, which only adds to the appeal!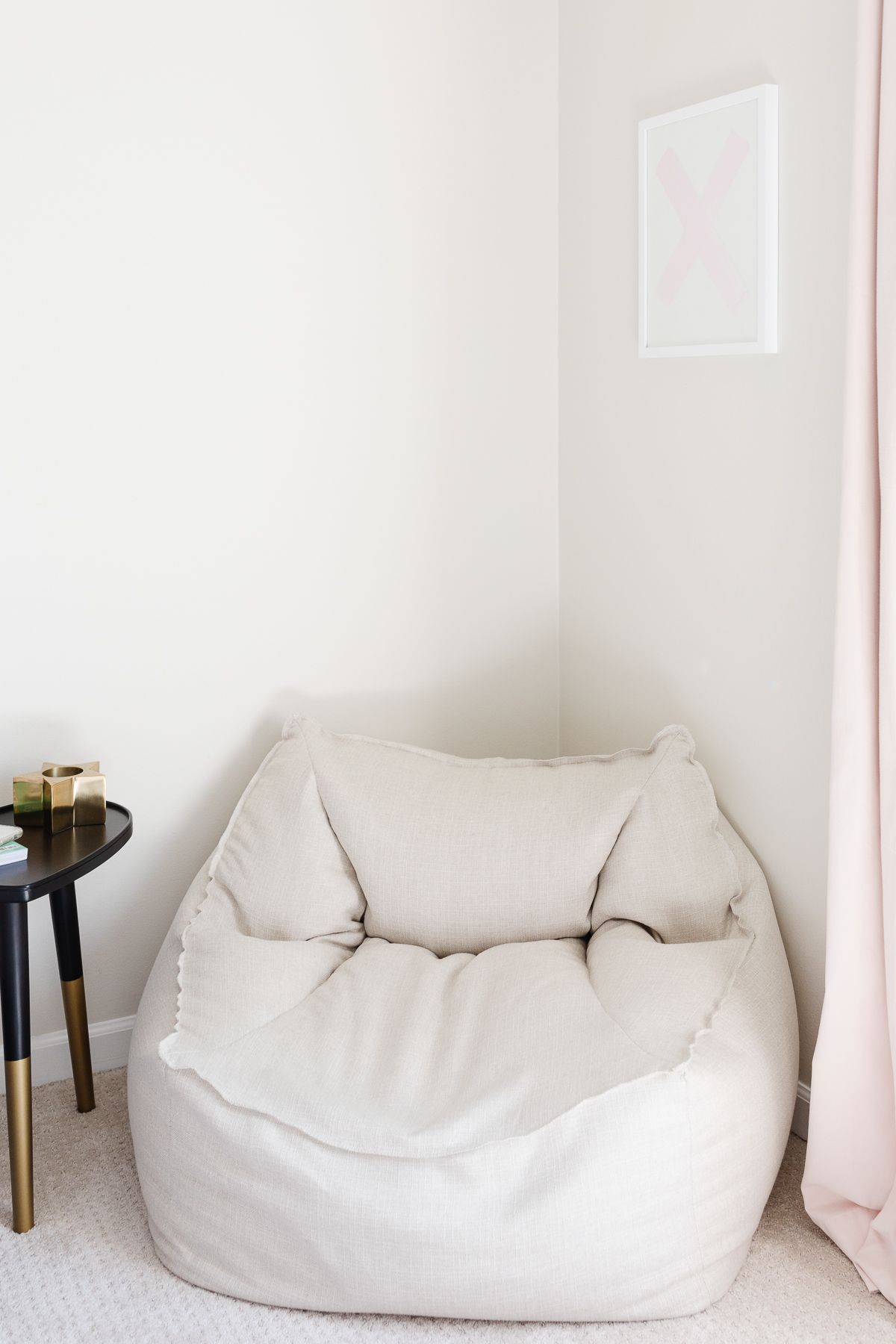 Why They'll Love it
This flexible seating option makes such a great gift – whether you're shopping for a toddler or a teen, there's something for everyone!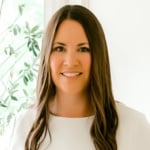 Tips
Washable covers are so great for kids. Not all bean bag chairs come with these, so be sure to evaluate.
Indoor/Outdoor bean bags make an excellent choice as they allow for creative play, outdoor movie night seating and so much more.
What to Look for
As you begin your shopping process, there are a few things to consider!
The filling material is important, too, because it translates to more or less support. A lower quality fill means the chair will lose its shape over time.
Consider the size and scale. While you'll want to make sure your bean bag can fit into the area you're hoping to use it, also consider how well your growing kids can fit into it, long term.
There are bean bags that can even double as storage – throw pillows, blankets and stuffed animals inside and get a clean room in a snap!
Look into replacement fill options for the brand you're purchasing. This can help extend the life of your bean bag lounger.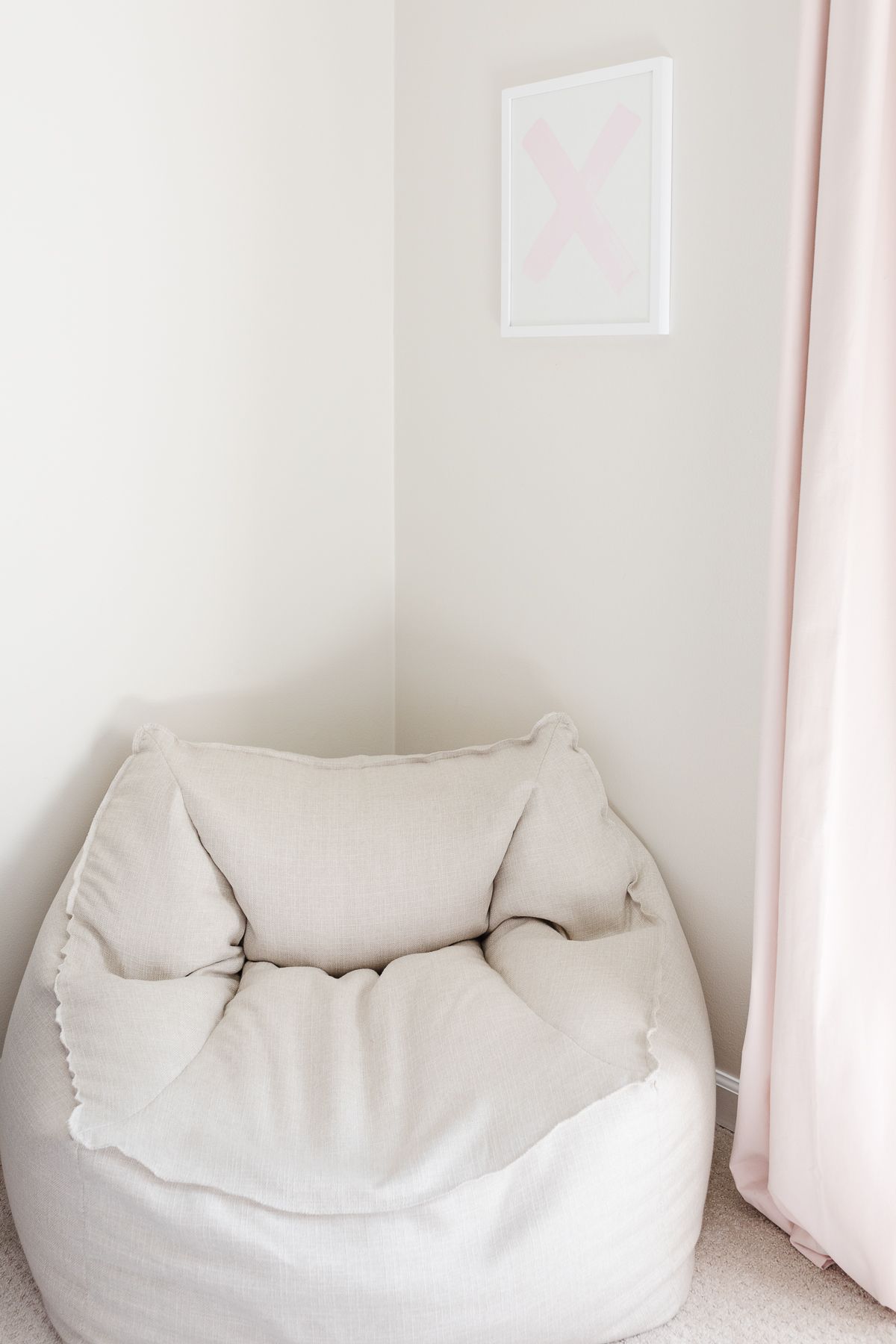 Frequently Asked Questions
Why are bean bag chairs so expensive?
Like all manufacturing processes, this can depend on so many factors. The quality and workmanship is what you're paying for, so ensure that the bean bag chair you are considering is a worthwhile investment.
Is sitting on a bean bag healthy?
Bean bags are actually believed to improve back pain through improved posture. However, the support level is generally meant for children and young adults, so keep that in mind.

Because of the weight distribution throughout the lounge chair, they can provide support to your entire frame, versus putting pressure on certain points.
Sources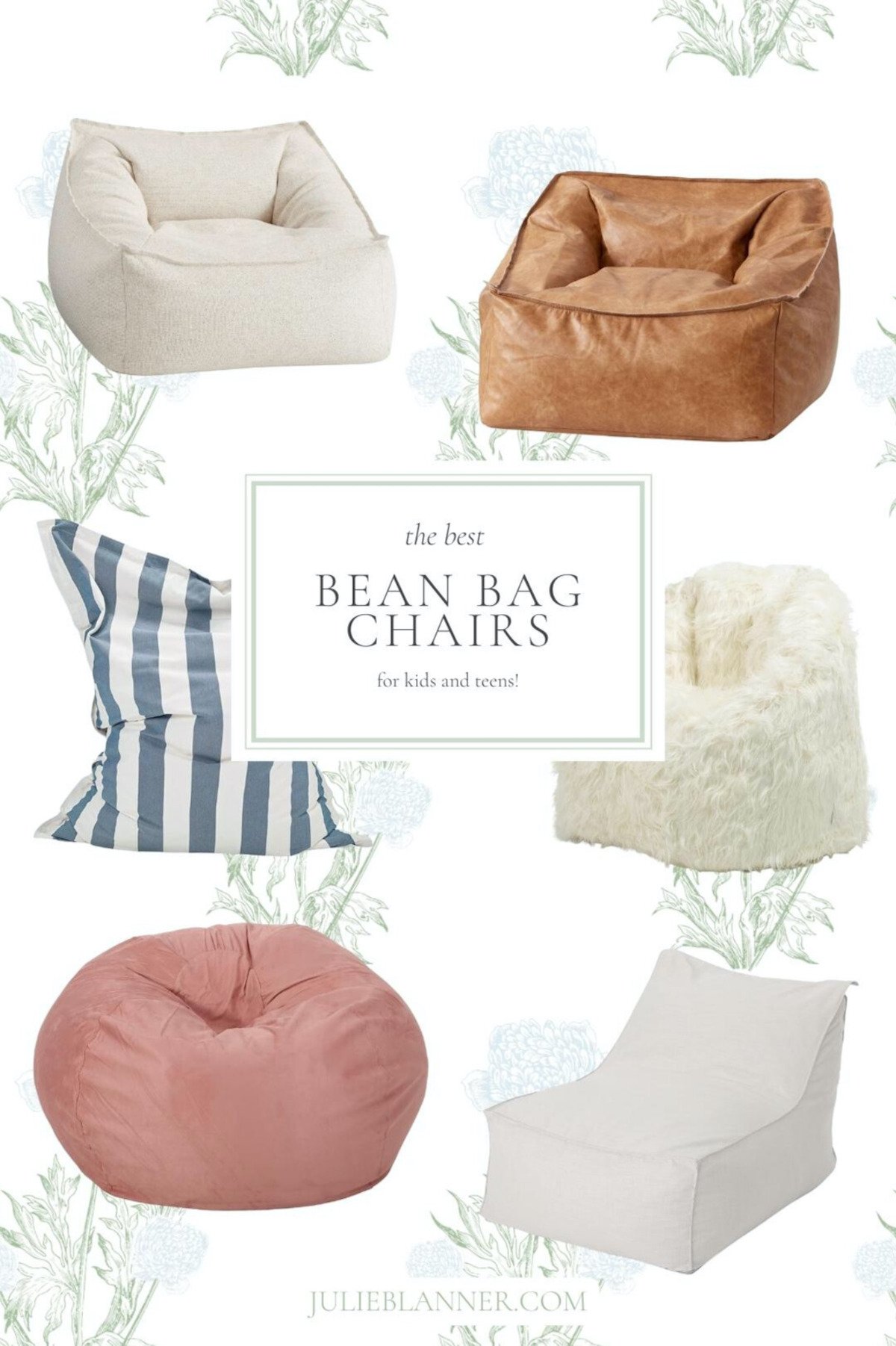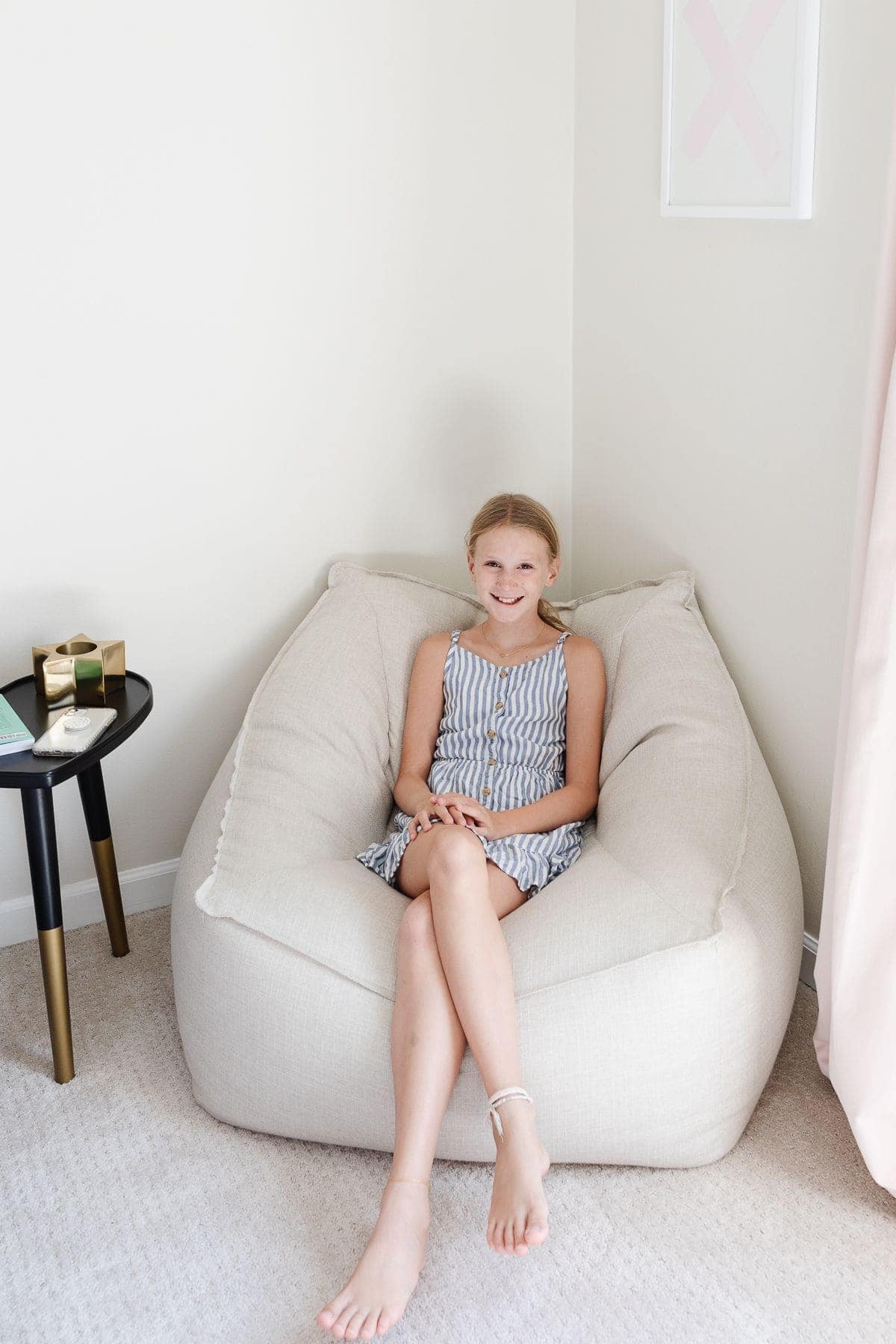 What do you think? Are you a fan of this seating for your family? I'd love to hear from you!
Design Guides, Decor & Tips
Design Guides, Decor & Tips