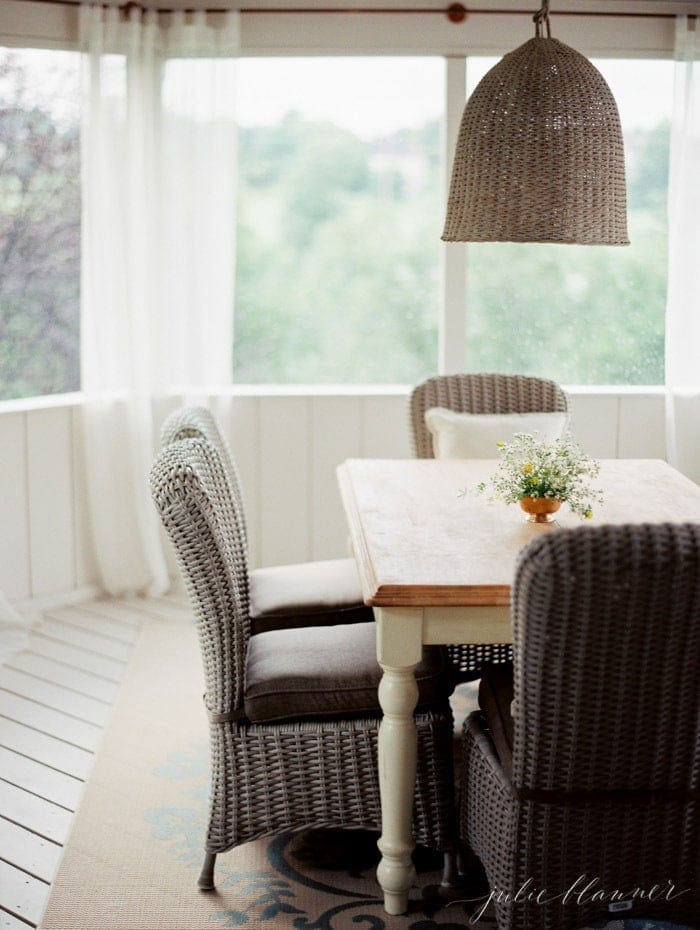 Our screened in porch continues to be one of my favorite retreats in our home and now, it's completely furnished! We transformed the screened in porch to our outdoor dining room, adding a wood dining table that seats 6, a buffet and some pretty outdoor wicker dining chairs from Martha Stewart.
Lately it's been either miserably hot or delightfully cool and rainy. Without our screened in porch, dining outdoors at home would be impossible, but we're able to make the most of rainy days by eating al fresco. There's also something rather satisfying about eating without fussing over the crumbs.
The porch is slightly more eclectic than other rooms in our home. I wanted to create a warm, relaxing and comfortable room that we could use beyond brunches and dinners. Often we find ourselves entertaining friends and not leaving the dining table for hours, sharing laughs, playing games and of course, enjoying great wine. I blended Craigslist finds with durable wicker chairs, an outdoor rug and a few DIY projects including the light and copper curtain rods.
Clary Pfeiffer, who captured my attention with the beautiful destination weddings she photographs, came over to photograph our home just minutes after another surprise torrential rain. This is a glimpse of the calm after the storm…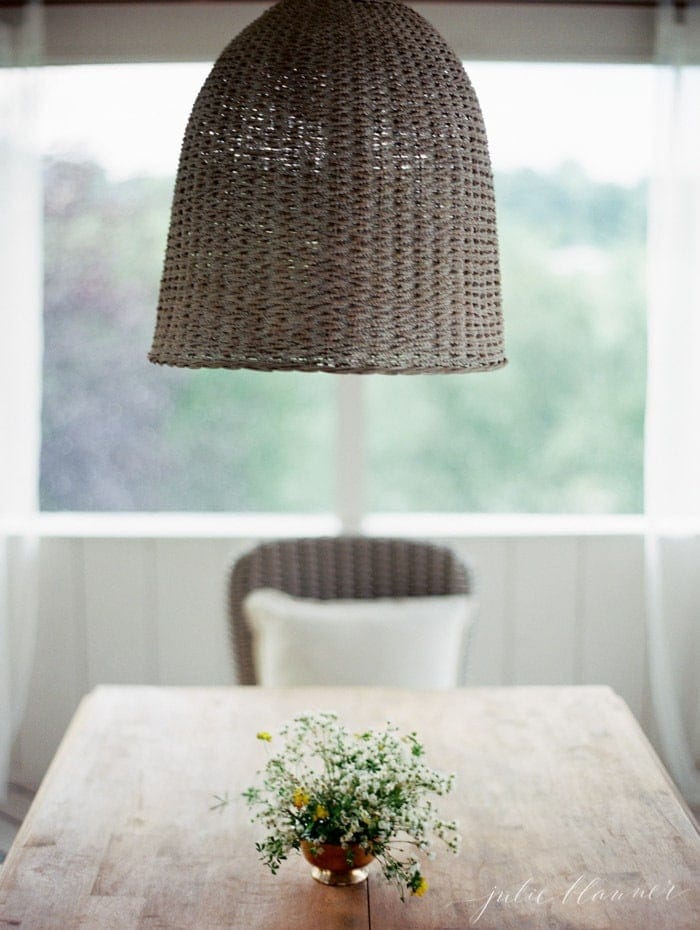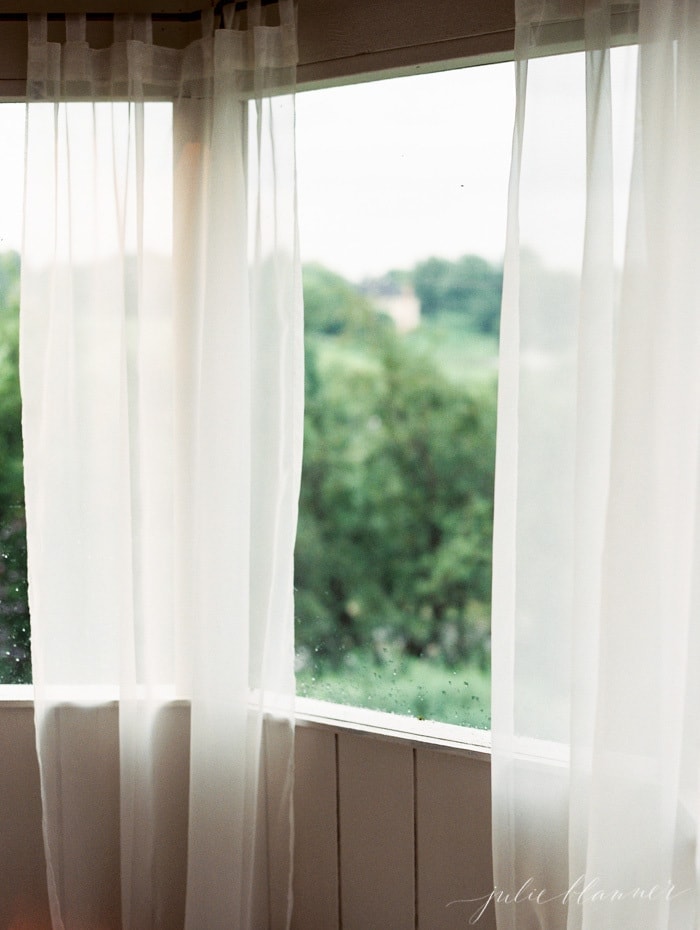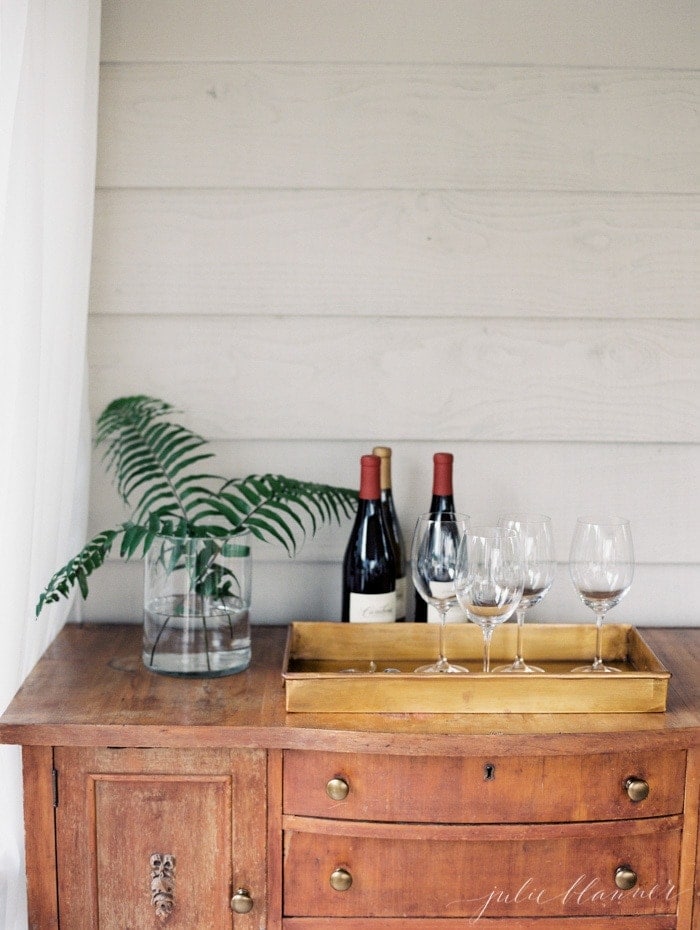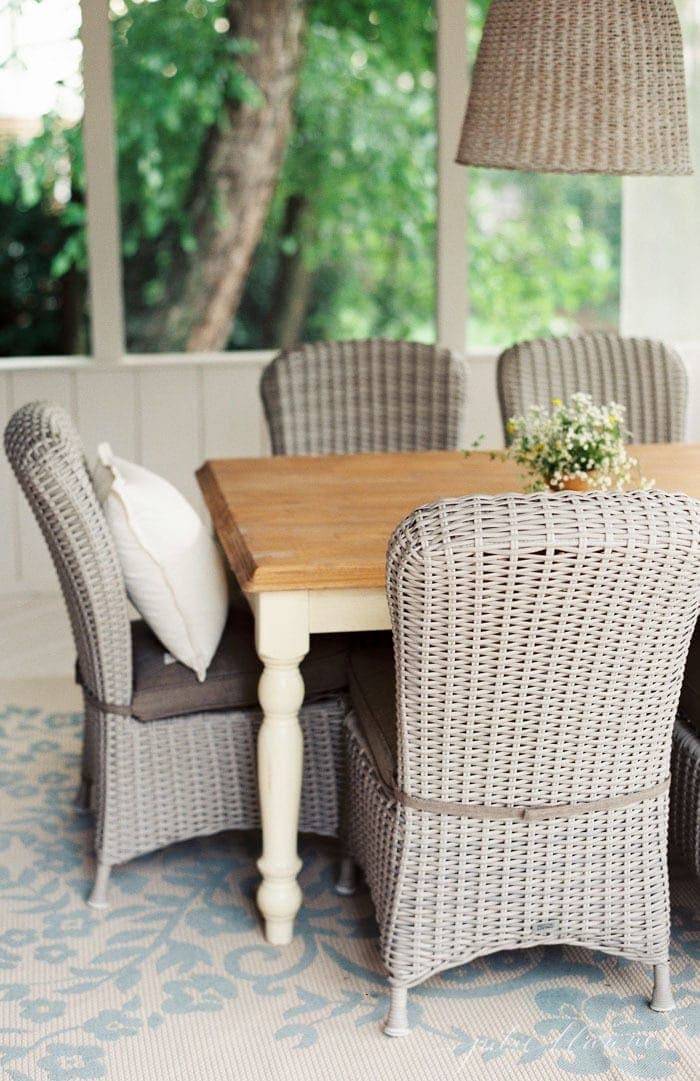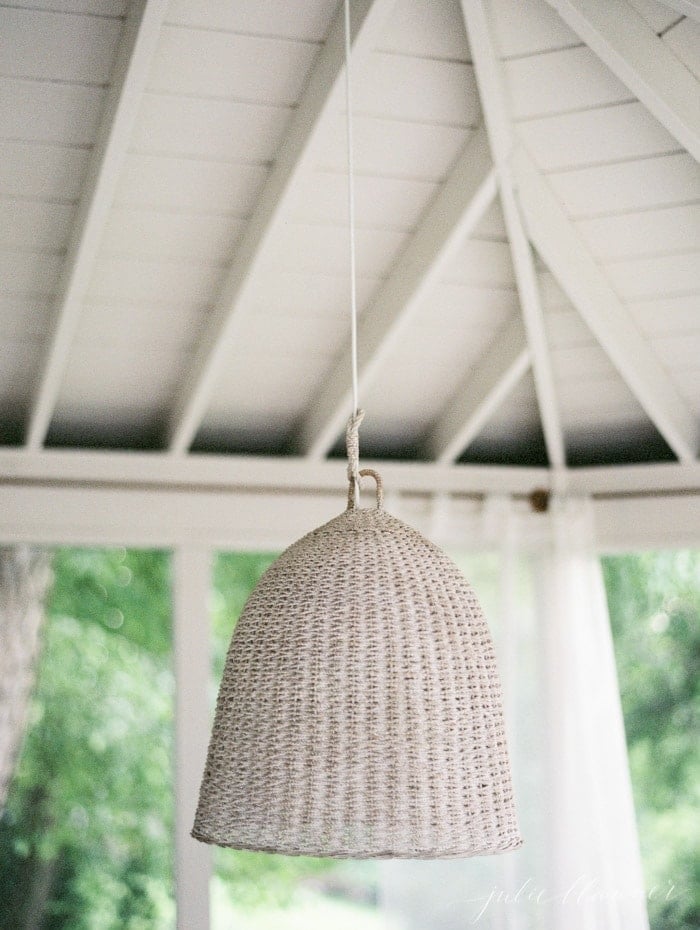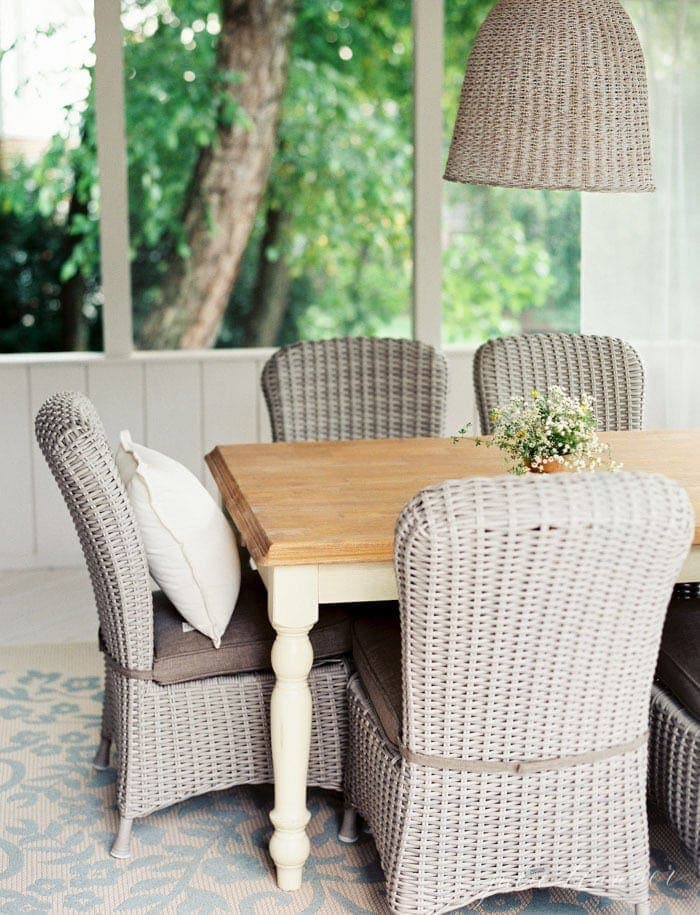 and a little view from our deck looking into our screened in porch…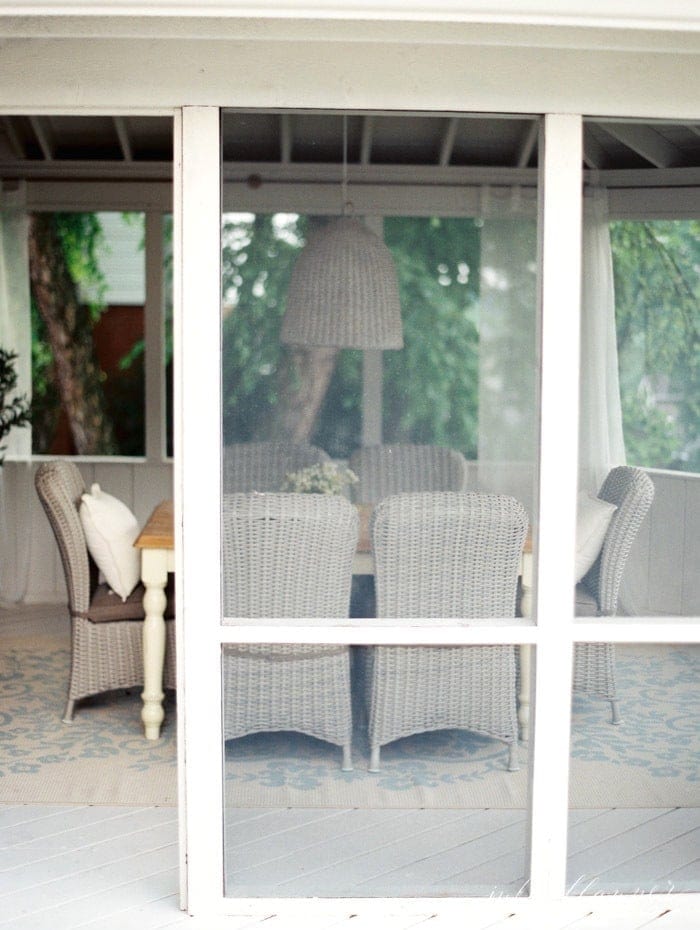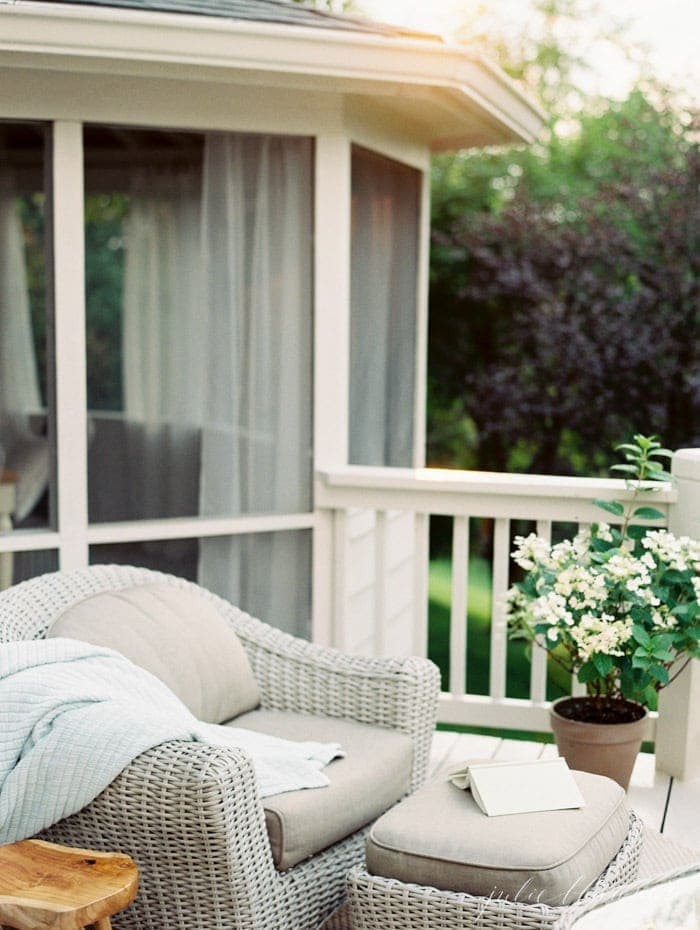 You can see more of our home in progress here.
Thank you to Martha Stewart for sponsoring this post. You can find more details about our furniture here.