Make thoughtful and beautiful Mother's Day Gift Baskets with these easy diy ideas!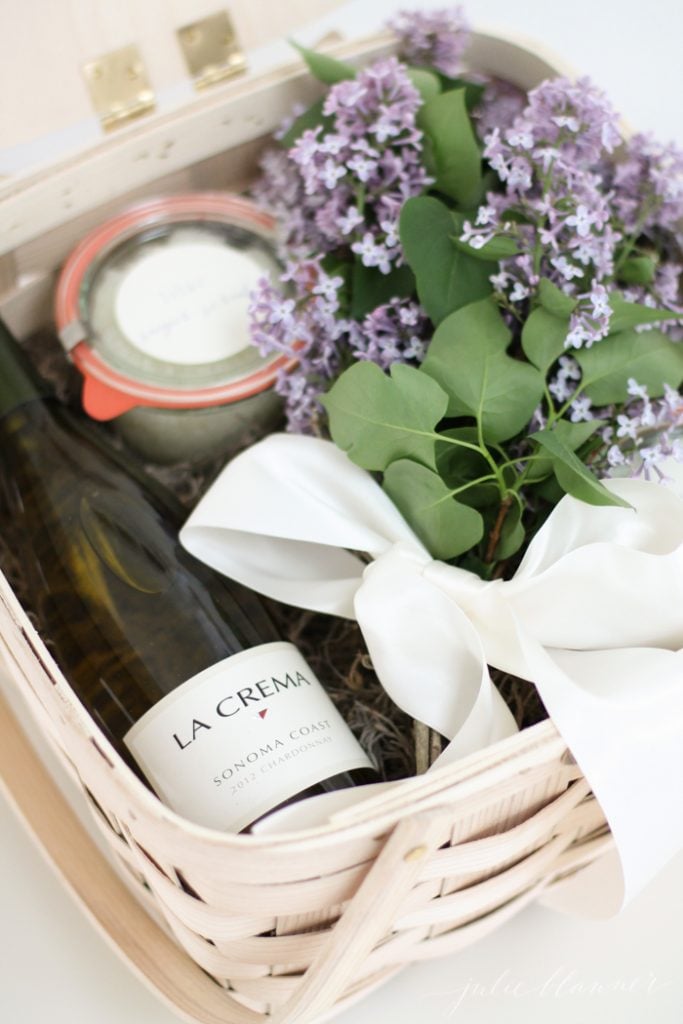 Mother's Day is one of the few occasions we slow down and let our mothers know how much we appreciate them. As a child, I planted flowers for my mom on Mother's Day that she could enjoy throughout the year. It was a small opportunity for me to thank her for selfless and unconditional love.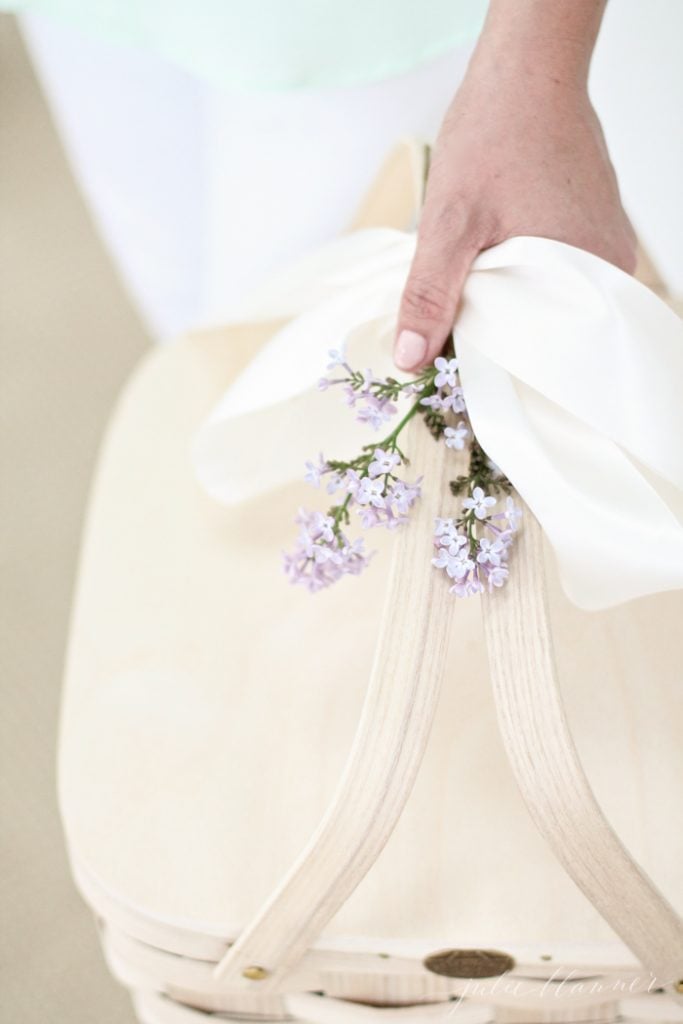 I also like to take advantage of Mother's Day to celebrate my friends, who while are busy moms themselves, make time to share that same selfless love in our friendship. I have created a beautiful homemade Mother's Day gift basket filled with everything she needs to enjoy a beautiful and relaxing day that also makes a great bridesmaids gift.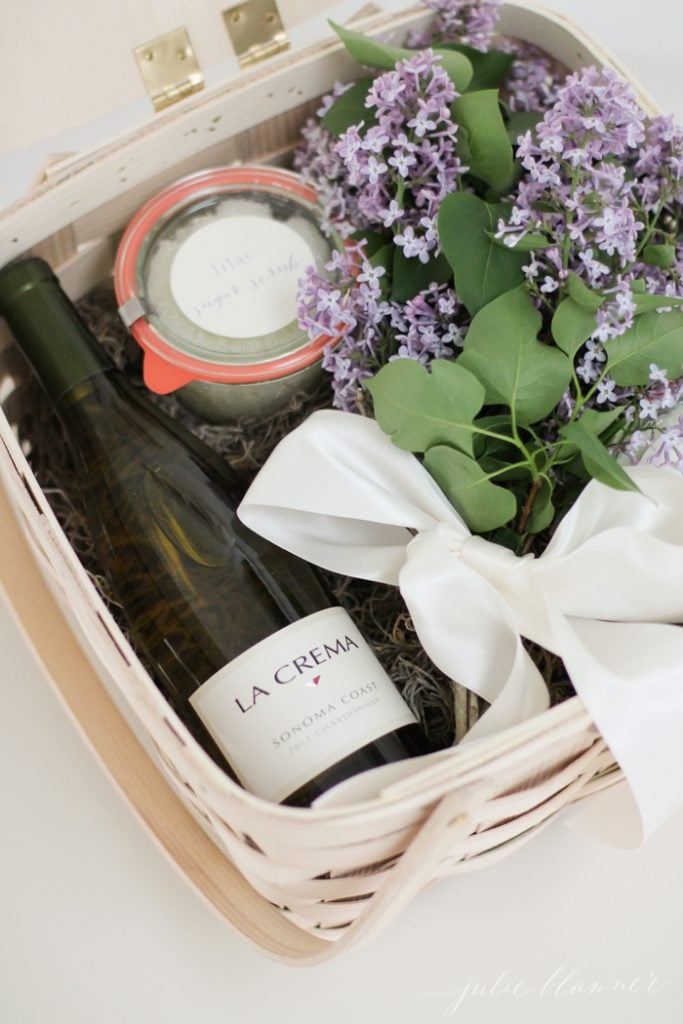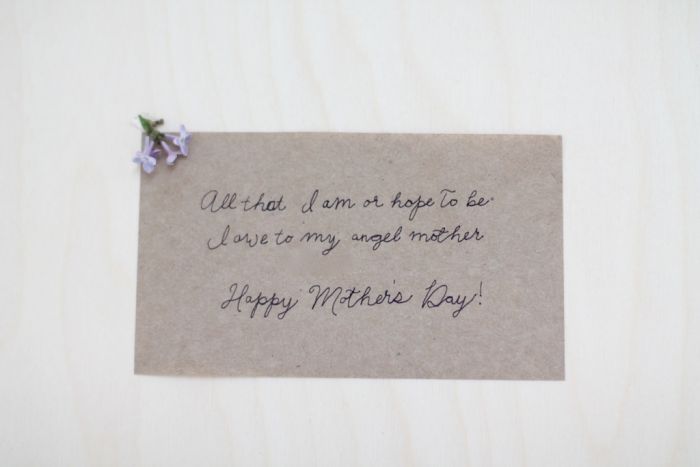 A friend of mine shared this beautiful quote from Abe Lincoln. "All that I am or hope to be, I owe to my angel mother." It's so true! I wrote this on kraft painter's paper using my how to fake calligraphy technique. I adhered it with double sided tape and adorned it with a pinch of lilac.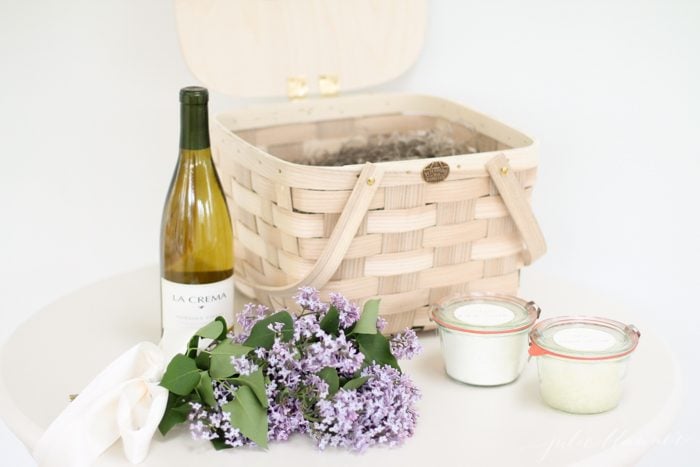 How to make Mother's Day Gift Baskets:
Baskets almost always require something to give the items that fill them a little height. I love using dried moss. It's a neutral color and a pretty filler that's firm. You can easily cut it to size and disperse as needed.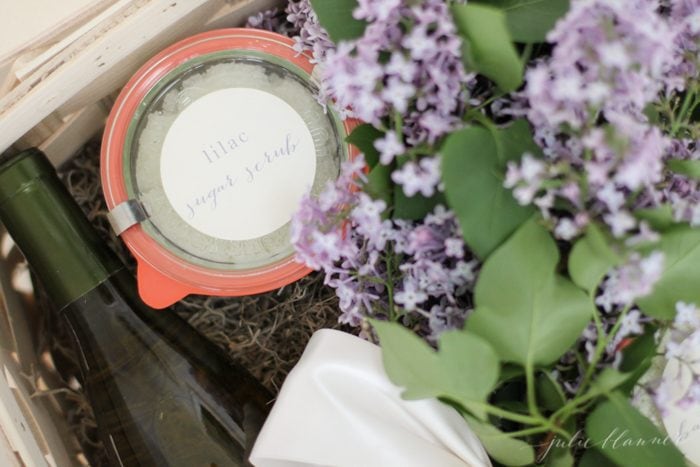 I always try to create a cohesive theme in my gift basket. I wanted to include my favorite things to relax (because chances are if it's something you love, your loved ones will too) – wine, a lilac bouquet, bath milk and sugar scrub.
Chardonnay and Pinot Gris are two of my favorite wines to enjoy in spring and their pretty green bottles were the perfect contrast to the lilacs growing in our garden.
I used lilac essential oil to make lilac bath milk and lilac sugar scrub.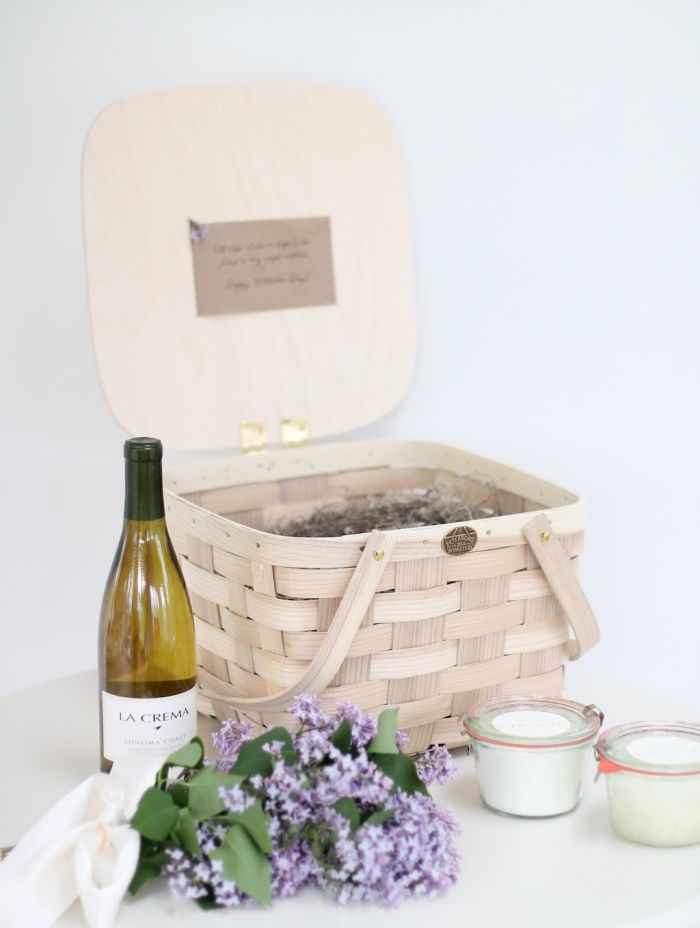 I chose a basket that could nestle all the items in perfectly. This basket can also tote pies – an entertainer's dream!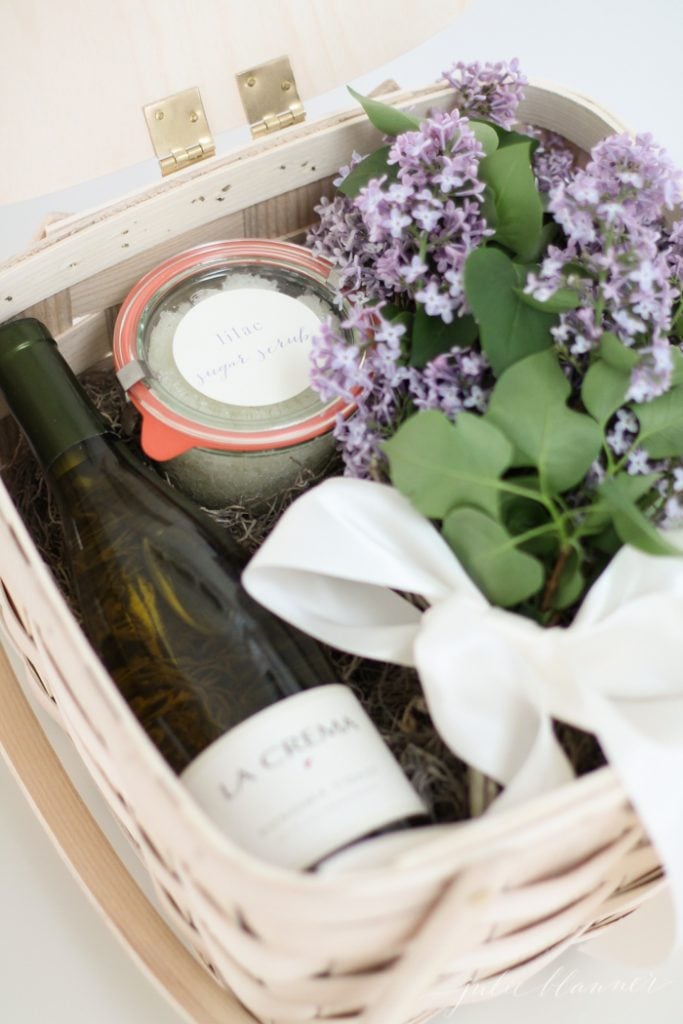 Get the step-by-step tutorial to make your own bouquet that's beautiful to gift and ready for a vase.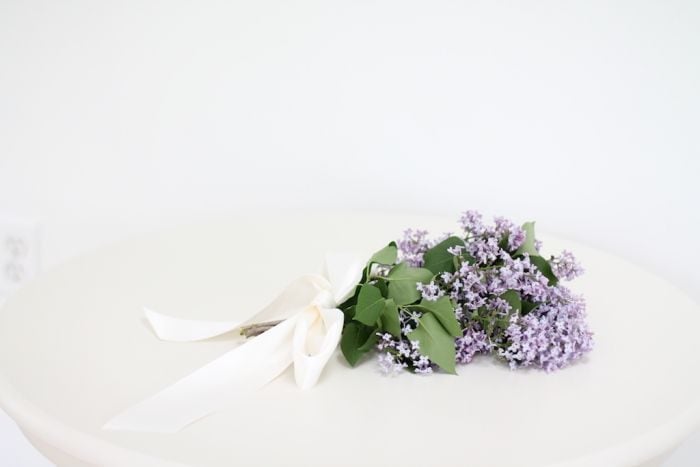 Tuck all of your contents neatly inside and tie with a ribbon. Snip a pretty bloom to adorn the handle and it's ready for gifting.
I've always believed that half of a gift is the presentation itself. Make a beautiful first impression forgoing the wrapping paper and replacing it with a gorgeous basket that can be used in a variety of ways.
What do you love to receive for Mother's Day?