As much as we treasure the mothers in our lives, it can be difficult to think of Mother's Day presents that are thoughtful, intentional and meaningful. Extra special Mother's Day gift ideas can be hard to come by!
That's why I'm rounding up 30+ of my favorite gift ideas for moms. You'll find handmade gifts, easy last minute shopping ideas and price points that range from affordable to extravagant. There's truly something for all the mothers in your life!
Today I'm sharing my Mother's Day gift ideas, compiled from a few of my favorite things along with my own personal wish list and some of my most popular handmade gift ideas and baskets.
While I lost my own mother years ago, I enjoy celebrating the other mothers in my life and I treasure this holiday. It's a special time to honor the mothers you love, and even if you can't spend much on a gift, it's fun to think of something they will love, no matter the cost.
Chris, are you reading this? Ladies, feel free to pass this list of ideas along to your husbands, too!
Keep in mind, you can shop the look for less with my Amazon Storefront where I am constantly curating some incredible deals you're going to love!

It's such a surprising source for the look for less – with everything from clothes, kitchen, utility items, Studio McGee style and Coastal Modern home decor and so much more.
Handmade Mother's Day Presents
These are gifts that come straight from your heart, and often your kitchen! Handmade gifts are usually inexpensive, but always filled with love.
I like to think outside the box for Mother's Day presents when I'm doing something homemade. Try making your own bath and beauty products, bake her something incredible, or try your hand at a piece of art.
Mother's Day Gift Ideas
Here are a few timeless gifts she'll love from some of my favorite retailers. These are classic items that will never go out of style, and I'm only sharing items that I own and love or have gifted to others.
One of my favorite tips for personalizing a gift? A monogram! Monogramming an item always makes it feel elevated and special, but of course requires more time and thinking ahead for a shipping timeline.
It's always a good idea to think of Mother's Day a month in advance, if possible, to get the creative juices flowing and allow you a little time for researching, planning and ordering.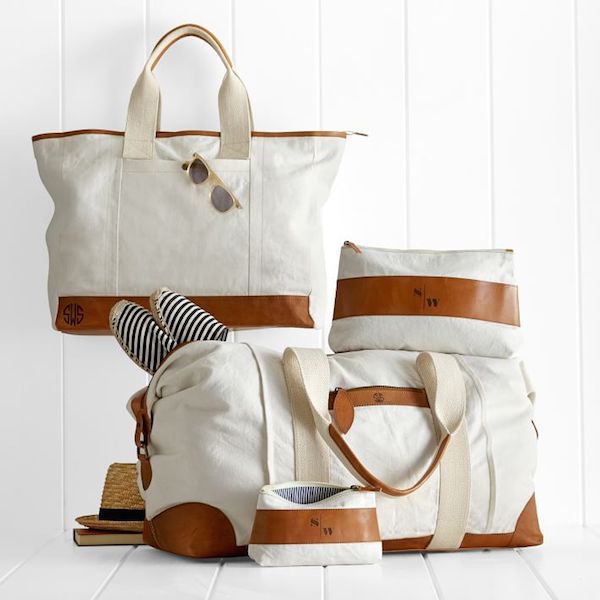 I've been in awe of this classic canvas and leather travel collection for a couple years now. These weekender bags are timeless for travel, but honestly all of their totes make incredible gifts with personalization.
Fresh Sugar Lip Treatment in Rose, Petal or Berry. All the colors are gorgeous, it lasts well and it's SPF 15! Such a treat.
A necklace with the names of her children or grandchildren, or a classic initial necklace, always make great gifts.
There's nothing more feminine than a beautiful robe. Try a gorgeous floral or a super soft luxurious knit option. Always a great robe selection here!
Gifts for Home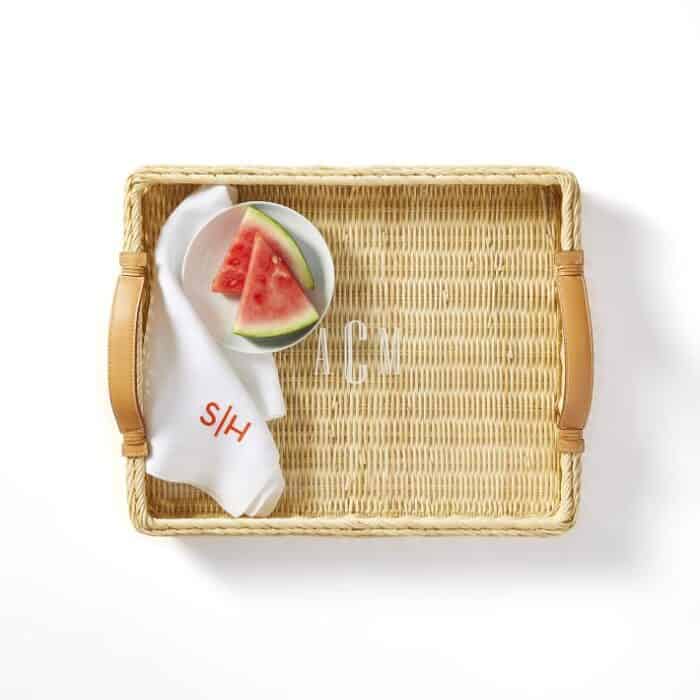 Digital Gifts (+ Great Last Minute Options)
StoryWorth is an excellent option for gifting. It allows your loved one to tell their own story with question prompts each week… making a great biography keepsake for family members years down the road!
A digital picture frame is perfect because you can digitally upload new photos any time you'd like – from anywhere in the world!
What's on your Mother's Day wish list?