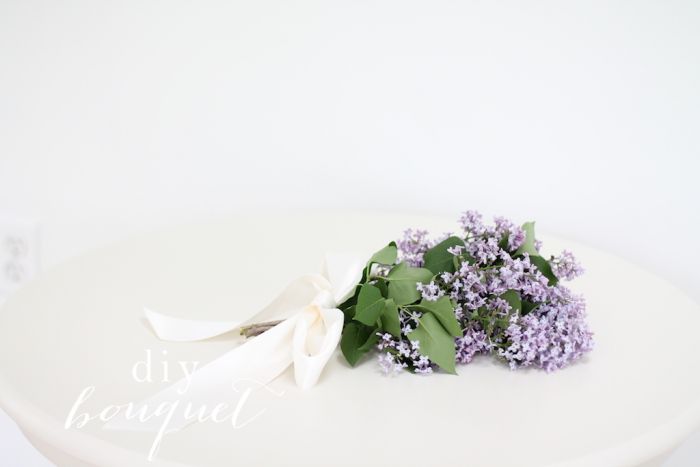 There's no sweeter way to start my day that snipping a few beautiful blooms from our garden on a crisp spring morning for a simple flower arrangement for our home or a bouquet ready to gift. I can hardly resist filling every room with the sweet scent of lilacs & can't help but think it will bring joy to others as well. We have 6 bountiful lilacs to select from in an array of deep pinks & soft purples. Creating your own lilac bouquet is easy with any of your favorite garden blooms.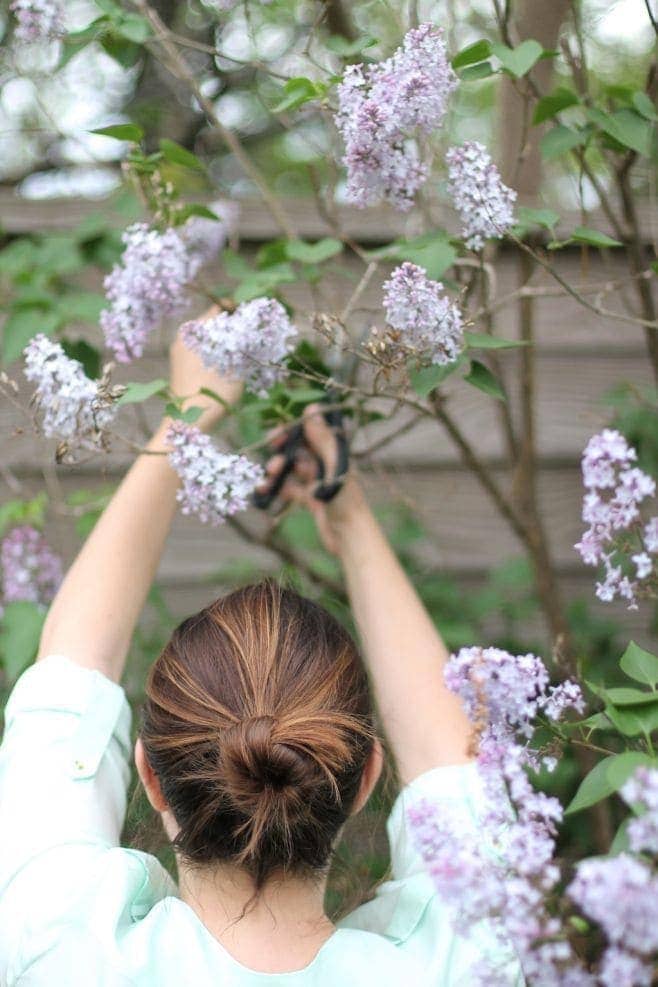 Start by selecting your blooms. I often work from the back so I leave plenty of eye candy. I cut 1.5-2 times more than I think I will need so that I can choose from the best. The others can always be added to bud vases.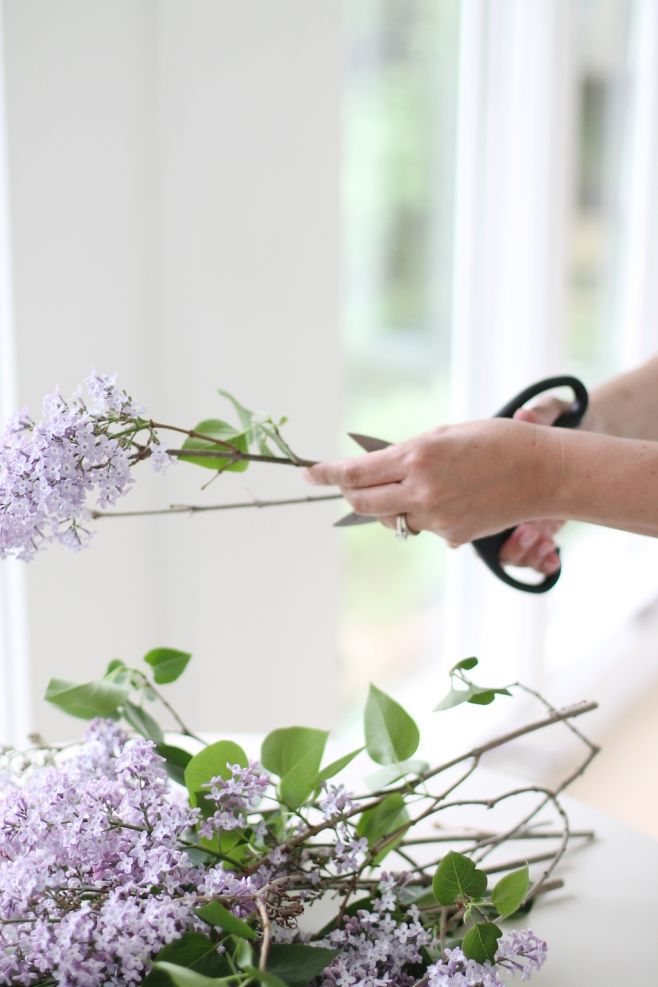 Trim any dead stems & foliage.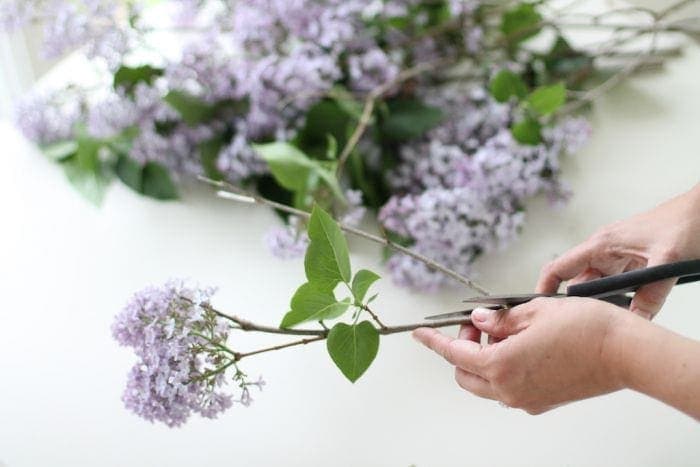 As with any floral arrangement, remove foliage that may fall below the vase or in this case, the ribbon.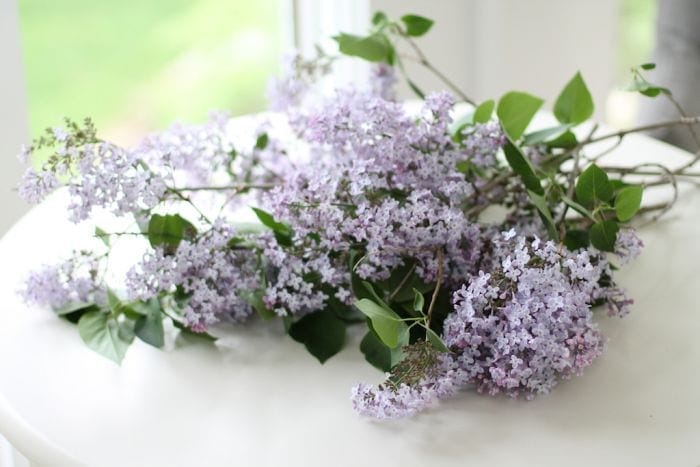 Give your arrangement varied height, making it slightly taller in the middle, working down lower. Cut each stem individually at an angle.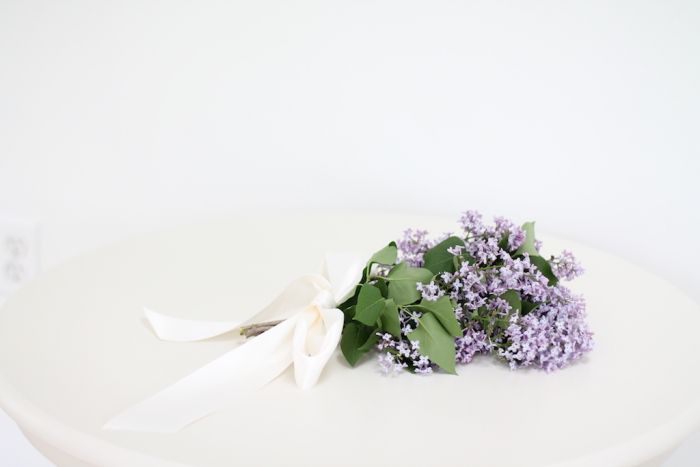 Tie with a ribbon & gift the lilac bouquet alone or in a beautiful gift basket with my homemade lilac milk bath.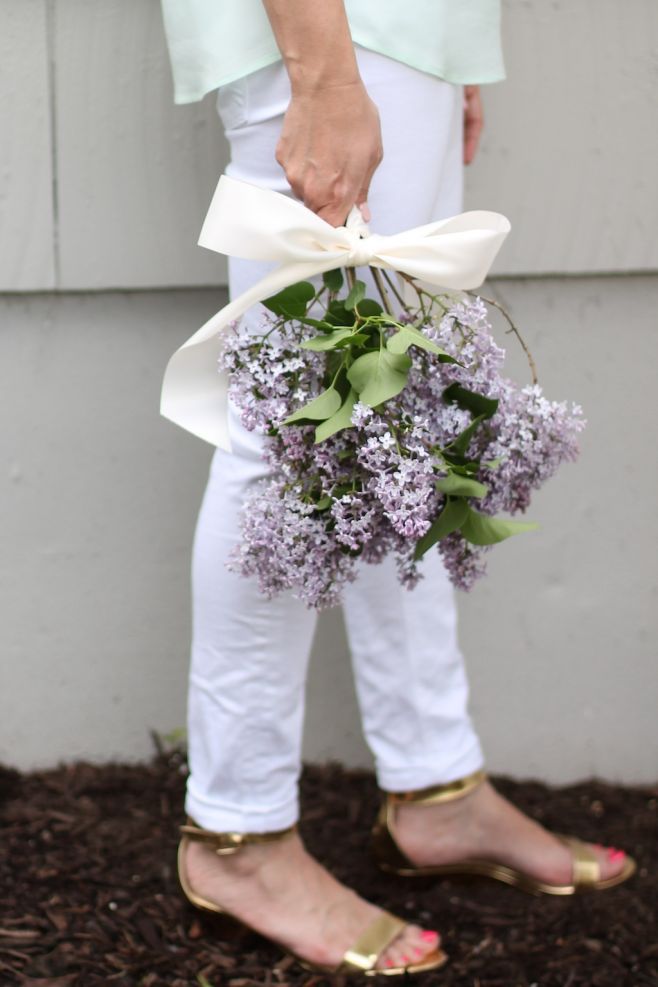 For more thoughtful gift ideas, subscribe here & see my favorite gift ideas on Pinterest.
Julie