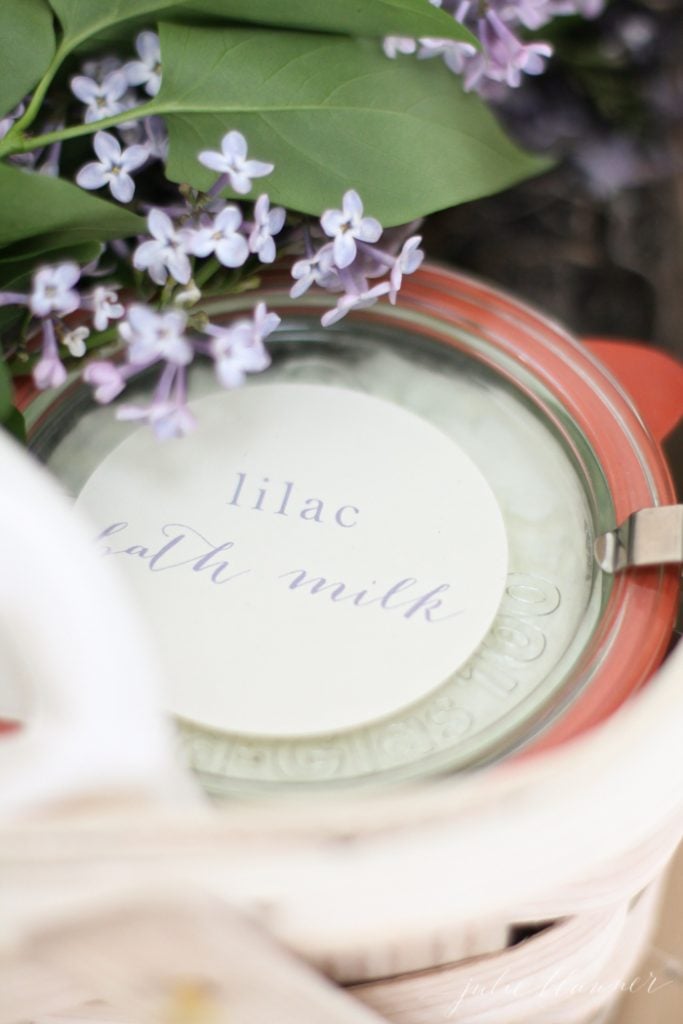 Is it me or does it see that lilac and peony season come and go all too quickly? Just last week my sister was searching high and low for her favorite lilac cleaning spray and hand wash and once she found it, she stocked up for the year. I can hardly blame her because lilacs are so fragrant and beautiful, but bloom for such a short time.
Our lilacs are in bloom right now, and I'm conflicted whether I should leave them to make the exterior of our home beautiful or bring them in to add their sweet fragrance to the living room and bedrooms. If you, too are an unreasonable lover of lilacs, you can actually cover yourself in it – with homemade lilac bath milk.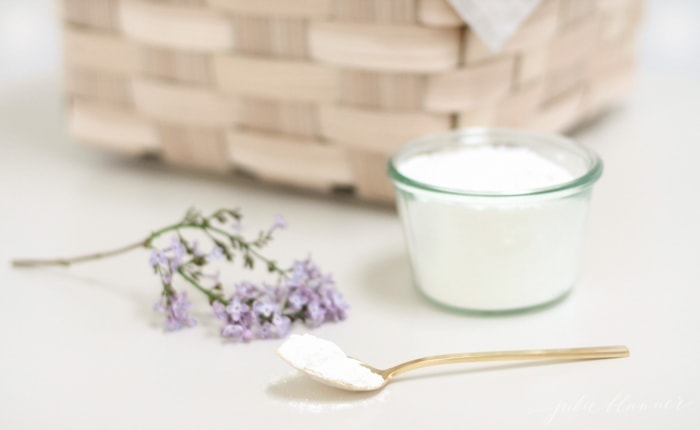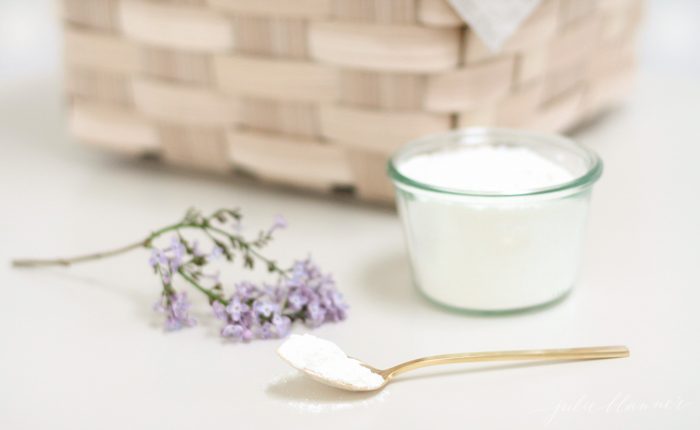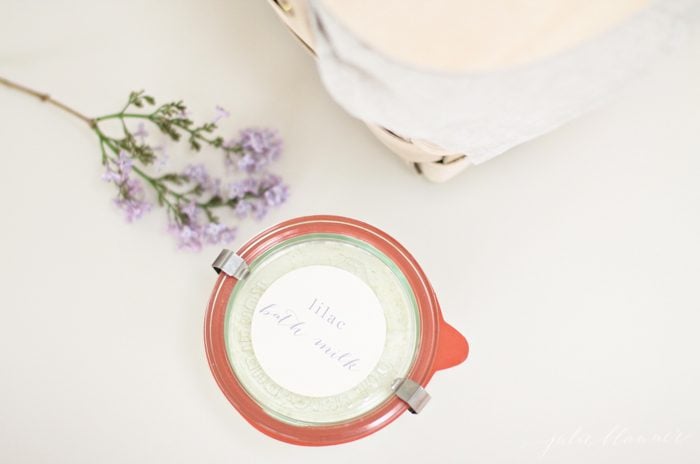 You're just 4 ingredients and 4 minutes away from creating a milk bath that will leave your skin feeling soft and her feeling refreshed. Of course this makes a beautiful bridesmaid's or Mother's Day gift as well, but today, I'm feeling like it's me who needs the gift of relaxation.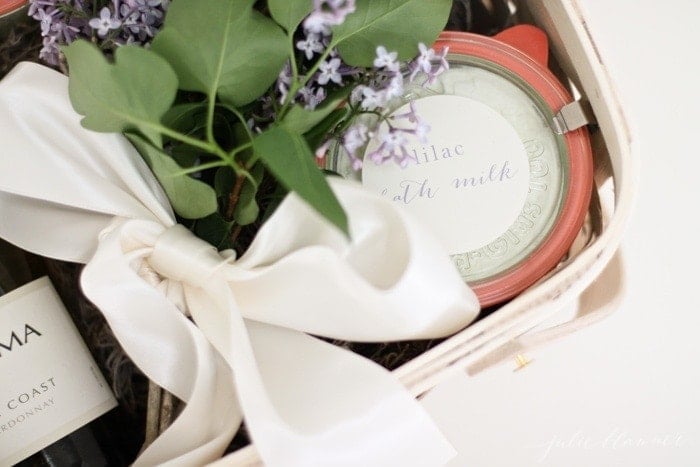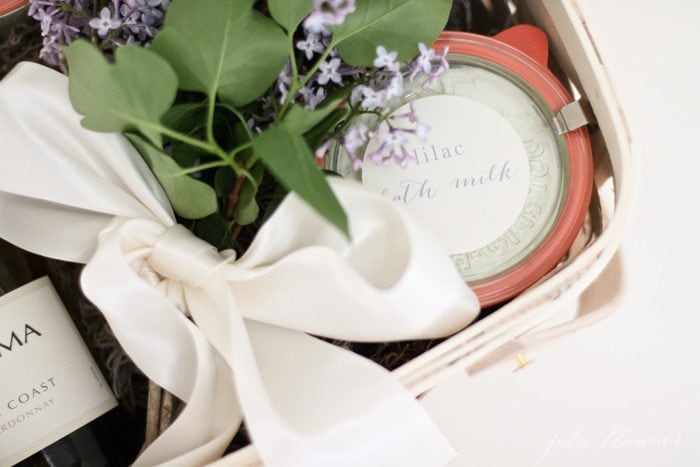 More Favorite Milk Bath Recipes:
Homemade Rose Milk Bath Recipe
The Best DIY Bath & Beauty Products
Here's a few more of my favorite DIY bath and beauty recipes for your enjoyment! It's fun to make your own bath goodies and it's wonderful to know what's in the products you're putting on your skin. These are perfect for gifting as well!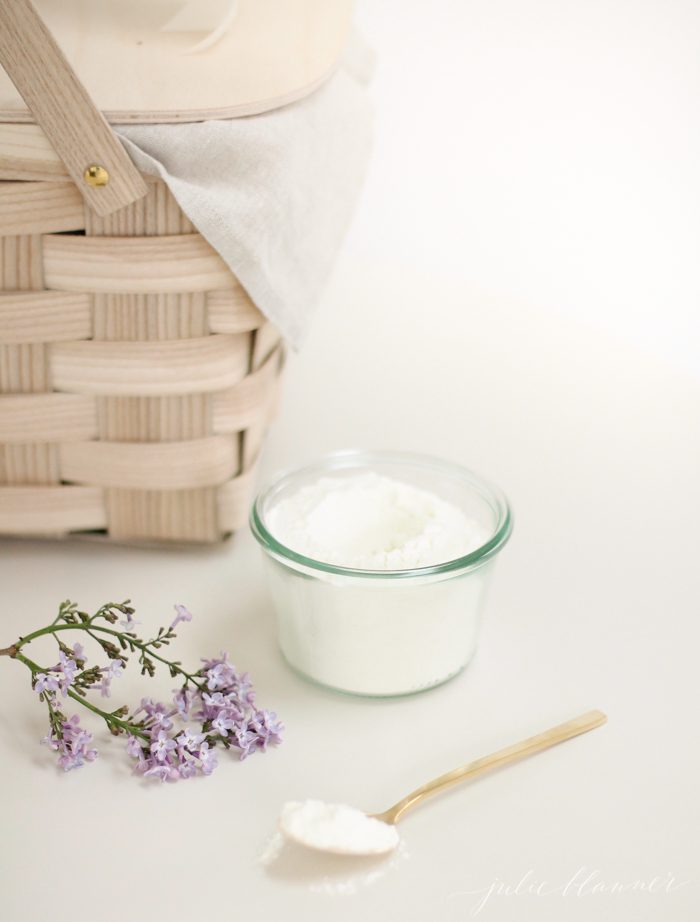 This luxurious lilac bath milk pairs beautifully with my lilac sugar scrub, which leaves your skin feeling renewed. Another homemade beauty recipe you'll enjoy? This DIY sugar lip scrub. You can find more of my natural bath recipes here and my friend's incredible homemade baby wash recipe here.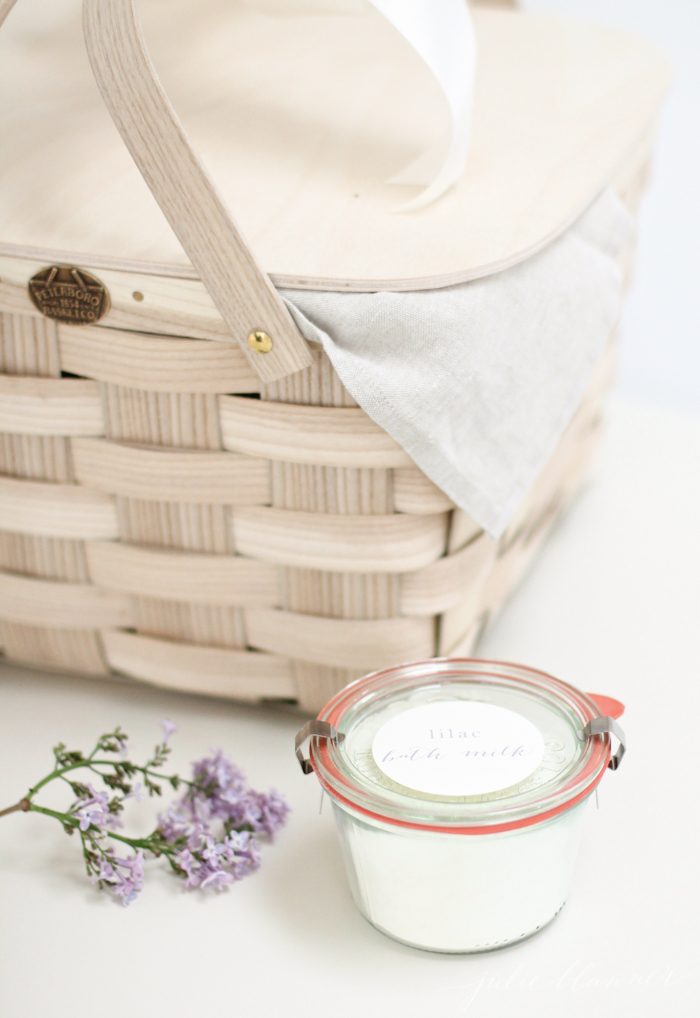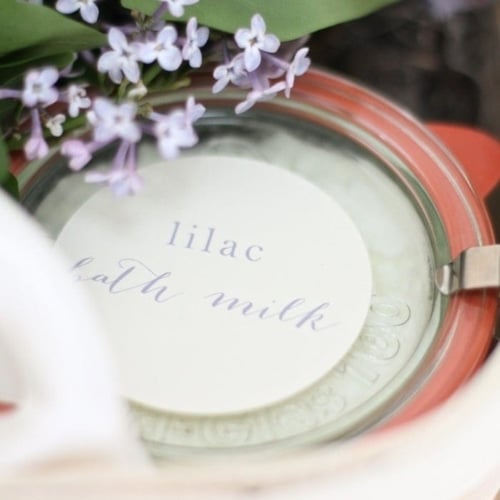 Homemade Lilac Bath Milk
It's easy to make natural bath products in your kitchen. It just takes a few minutes & a few all natural ingredients.
Instructions
Mix dry ingredients together, then add essential oil to your preference.

Stir well & store in an airtight container.

Allow the mixture to sit 24 hours before use.
Get the tips to create a stunning basket for Mother's Day or a beautiful bridesmaids gift basket filled with everything she needs for a beautiful & relaxing day. Do you have any gift basket favorites?