Homemade Chipotle Seasoning
This homemade chipotle seasoning is a multitasker you'll always want to have on hand!
Use it to add some smoky heat to all your favorite Tex-Mex dishes, give your grilling an instant upgrade, or even for homemade snack mixes.
Bonus: it takes under 5 minutes to make!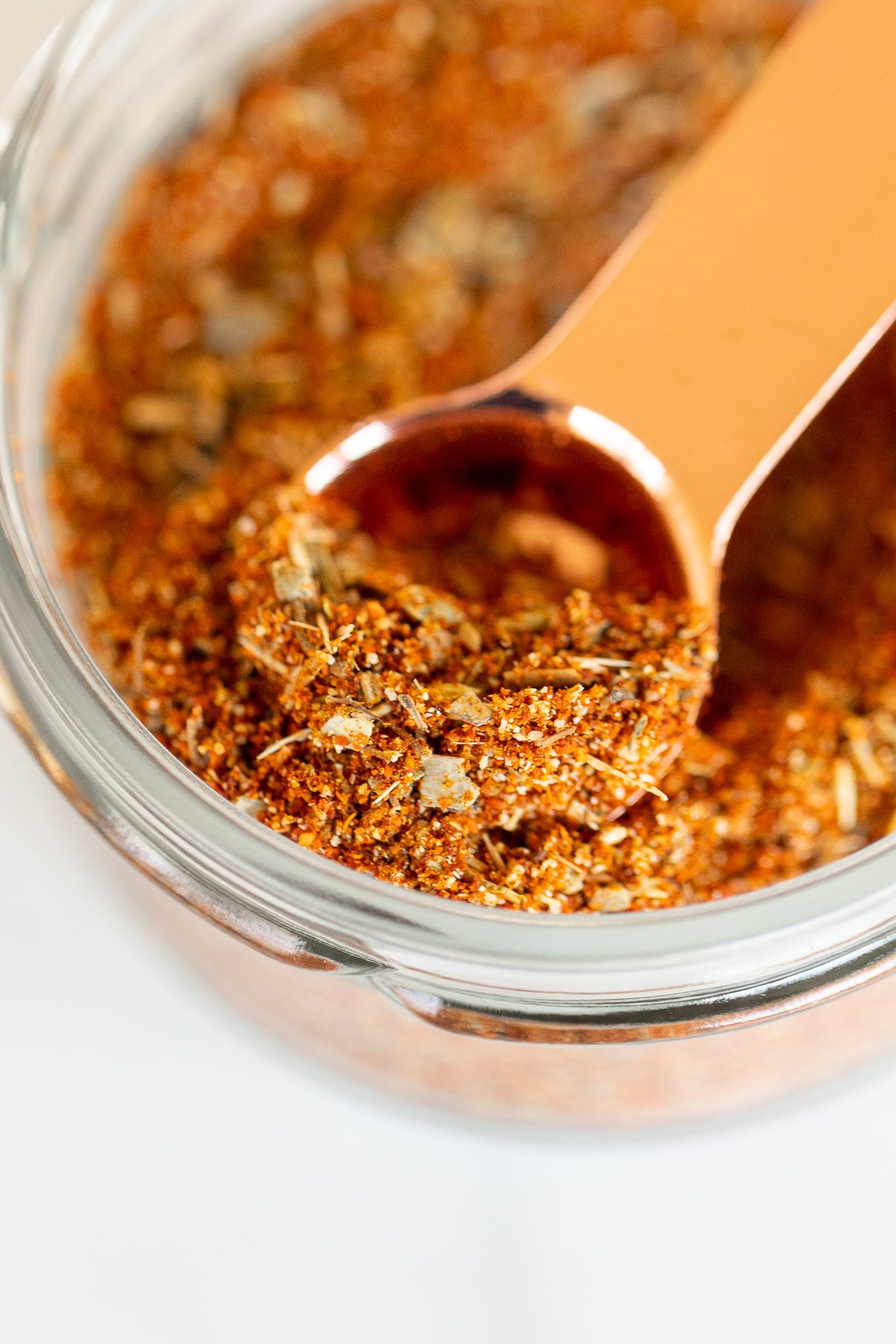 I am all about making my own seasoning blends at home. Why shell out all that money for store-bought blends (seriously, they're so expensive!) when it is so easy to make them at home?
And even better, when you DIY it, you can control the taste and heat level—which comes in handy with this homemade chipotle seasoning.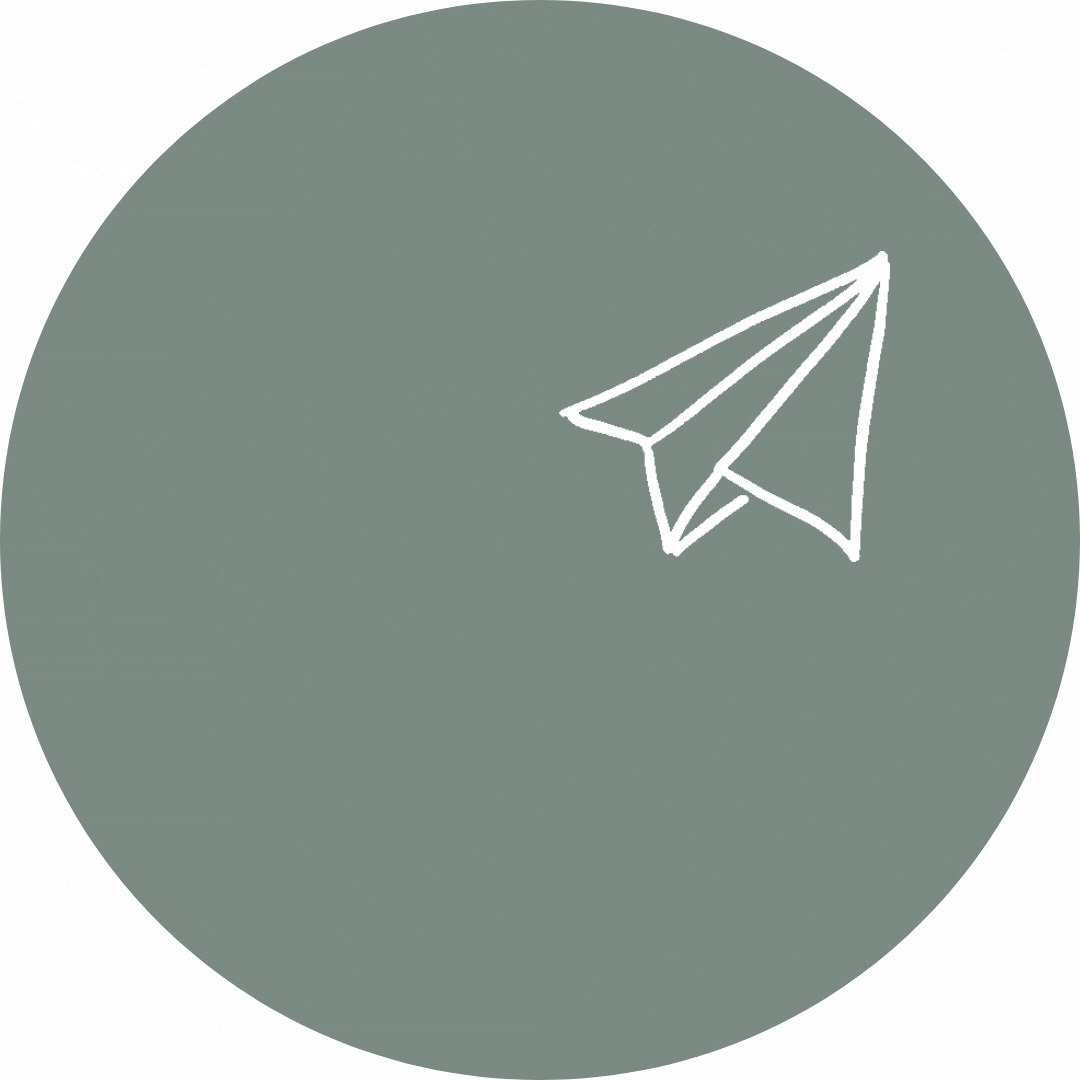 Chipotle seasoning is a blend of smoky and spicy seasonings, usually including chili powder, garlic powder, cumin, oregano, and more.
This is a combination that has the potential to be fiery, but if your tastes are tamer, you can ease up on the heat and still have a flavorful, smoky blend to add to all the things.
Chipotle Seasoning
I reach for it any time I need to add a little oomph to a dish.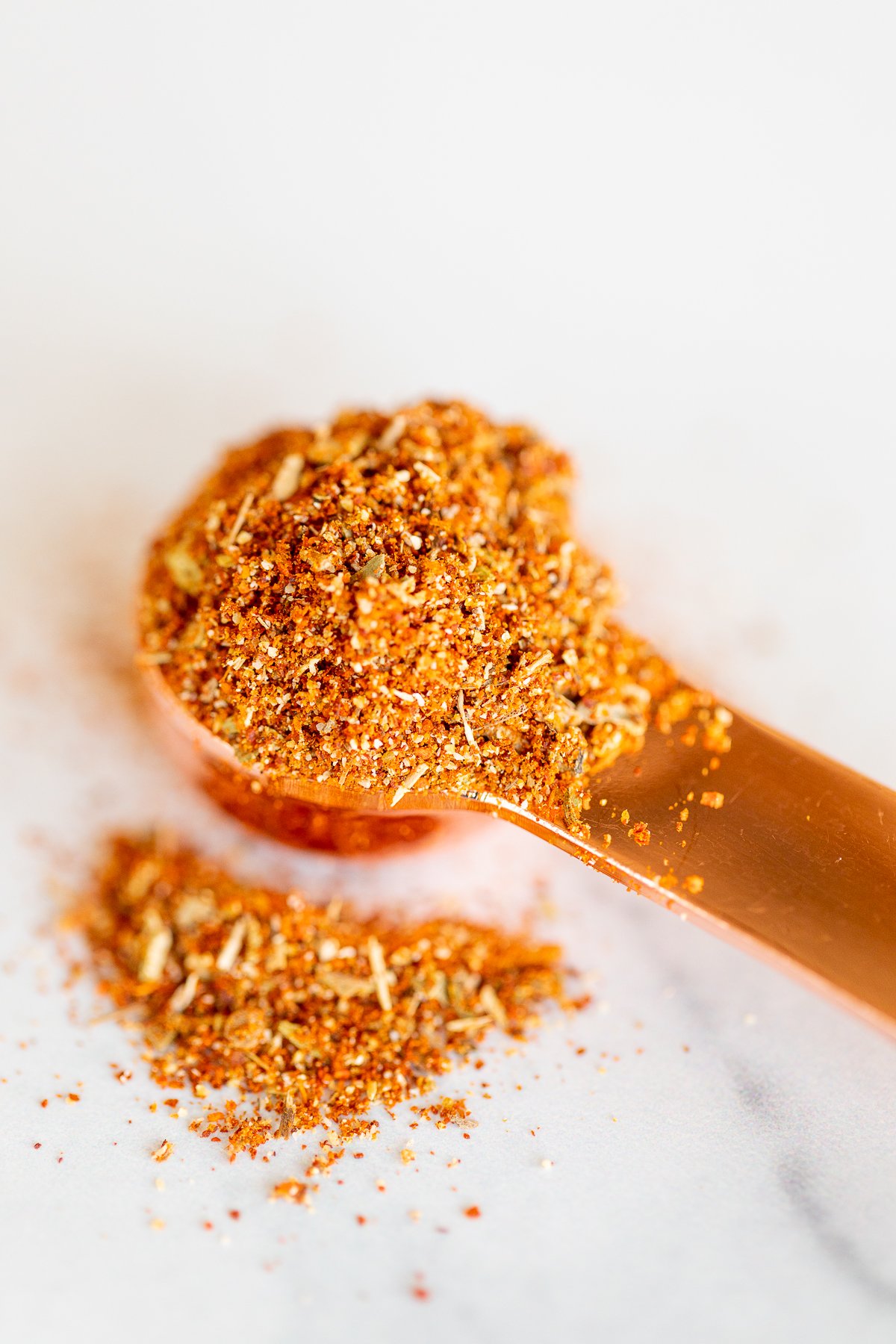 Dietary Note
The beauty of this recipe is that if you have sensitivities or allergies to any of the ingredients, you can leave them out or substitute something else.
Ingredients and Substitutions
Ground chipotle chili pepper
Ground chipotle pepper
Dried oregano
Dried thyme
Ground cumin
Garlic powder
Ingredient Note
When you're working with dried herbs and spices, it's important to make sure they're not past their prime. While these seasonings don't spoil or go moldy, they do lose their flavor over time—and that means your chipotle seasoning won't be as flavorful as it should be. If you open a jar and there's no aroma, or the herbs/spices simply smell musty, it's time to buy a replacement.
For a milder flavor, reduce the amount of chipotle pepper powder in the recipe.
Want your seasoning spicier? Add more ground chipotle or cayenne pepper.
You can amp up the smokiness by adding smoked paprika to the seasoning.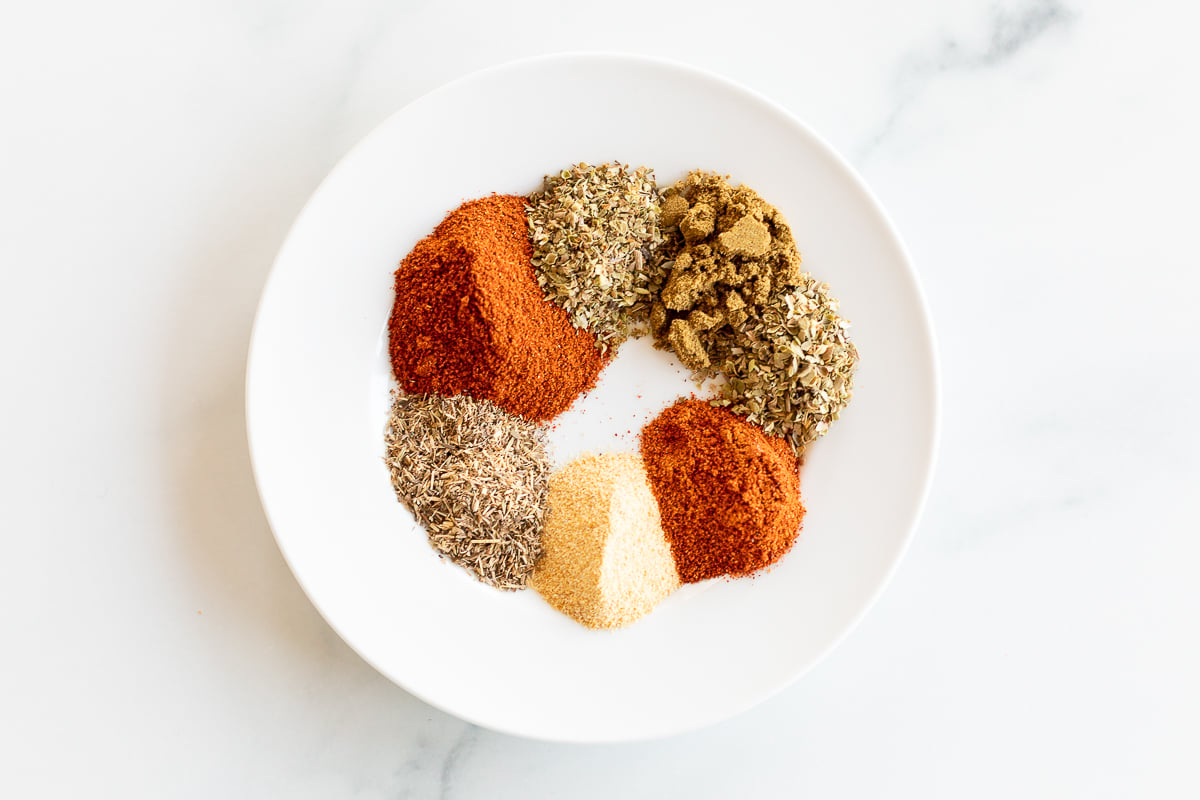 Directions
Prep – Measure each of the herbs and spices and place them in a small bowl or jar.
Combine – Whisk everything together with a fork if you're using a bowl; cover the jar and give it a shake if you're using a jar or other container.
Use – Add a sprinkle of chipotle seasoning to anything that needs a little smoky heat!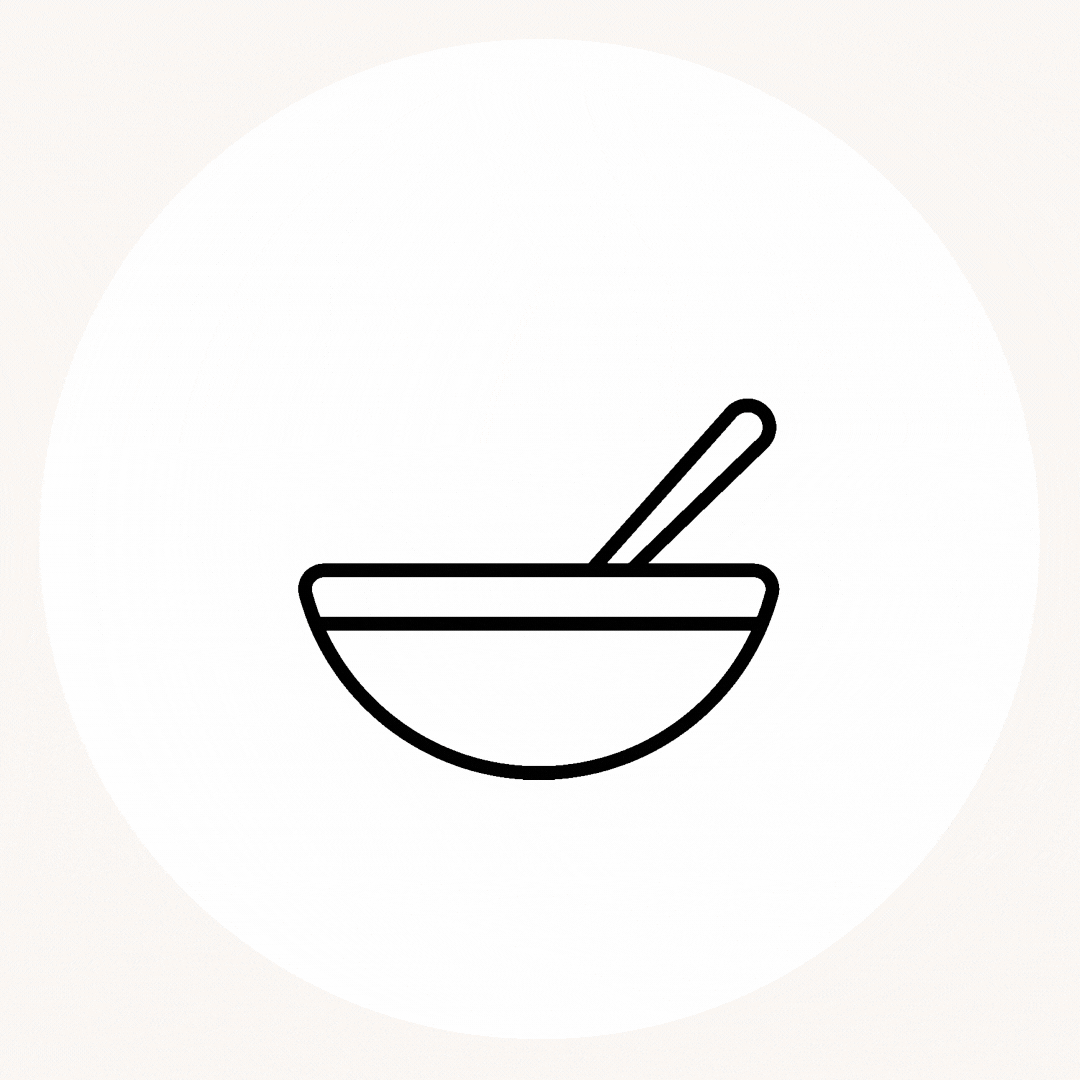 How to Use Homemade Chipotle Seasoning
Sprinkle it onto grilled meat or vegetables.
Make compound butter by mixing it into softened butter and refrigerating the mixture until it firms up; this is amazing on fresh corn-on-the-cob and grilled sweet potatoes.
Add it to tacos and burritos, or use it instead of taco seasoning. (Try it on my portobello mushroom tacos!)
Use it to season homemade snack mixes and nuts.
Add it to stews, soups, and chili for a flavor boost.
Rub it into pork or chicken before baking.
Make scrambled eggs and season them with the chipotle seasoning.
Add it to homemade marinades and sauces.
Stir it into your favorite ranch dressing.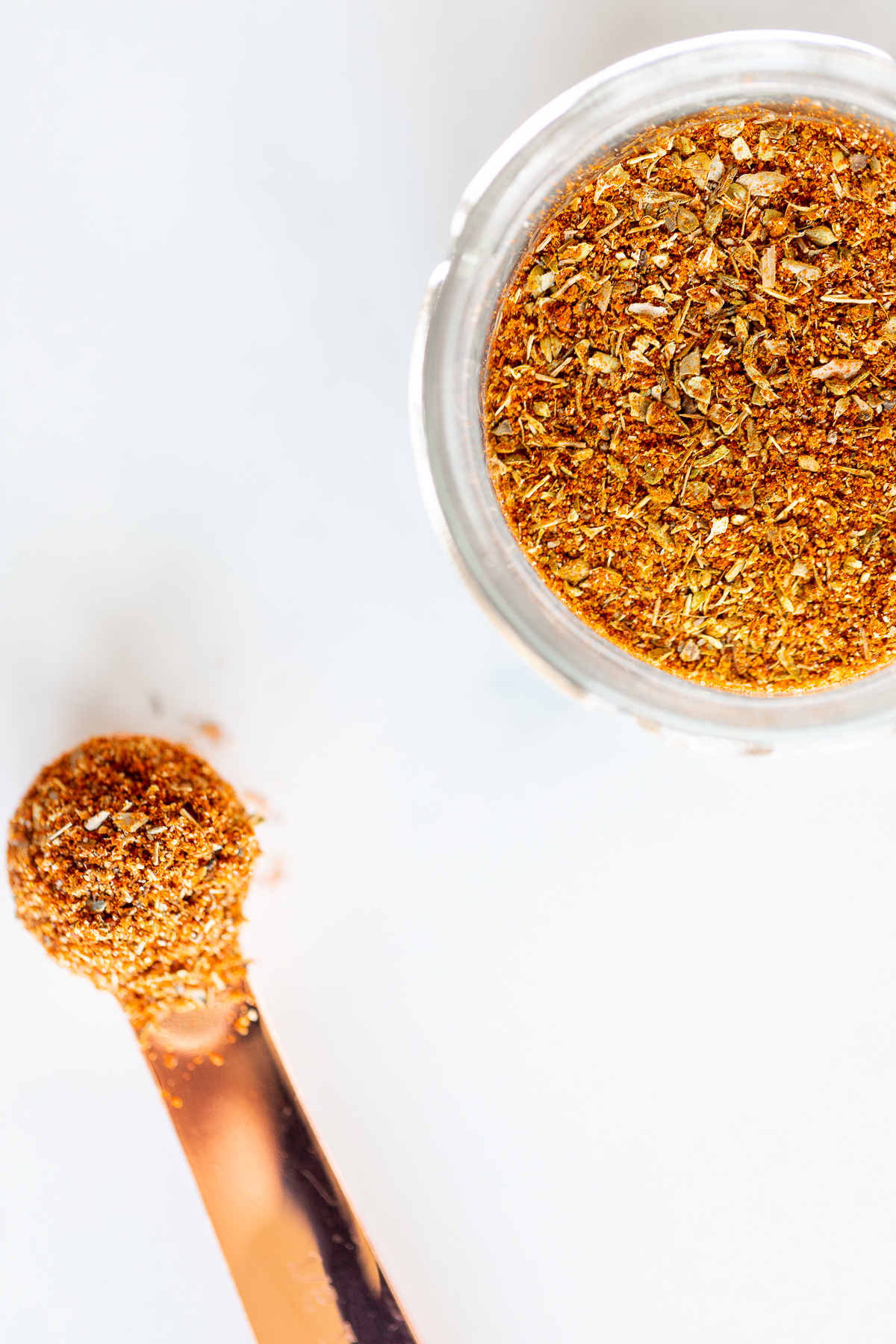 How to Store
Transfer your homemade chipotle seasoning to an airtight container and store in a cool, dark place, like your kitchen pantry. It will keep for up to 6 months.
Frequently Asked Questions
What does chipotle seasoning taste like?
Chipotle seasoning has a smoky, spicy flavor with earthiness from the chipotle peppers and cumin, along with savory notes from the garlic powder. There are many layers of flavor here, and that's what makes it so delicious!
How spicy is chipotle seasoning?
The spice level of chipotle seasoning can vary depending on the amount of chipotle pepper used. As written, this recipe is spicy, but not overpowering. Feel free to adjust it according to your taste preferences.
Is chipotle hotter than jalapeño?
Chipotle peppers and jalapeño peppers fall within the same heat range, so if you can tolerate jalapeño peppers, chipotle peppers shouldn't be too spicy for you. That said, there's always some variation, which depends on growing conditions and other factors. For example, hot peppers grown in a drought are spicier!
Tips
Add coarse salt (or smoked sea salt) to turn your homemade chipotle seasoning into chipotle salt.

Package your chipotle seasoning in a nice jar and you've got a great gift for holidays, Father's Day, and more. Make a whole grilling gift set by adding Lemon Pepper Seasoning and Blackened Seasoning Blend!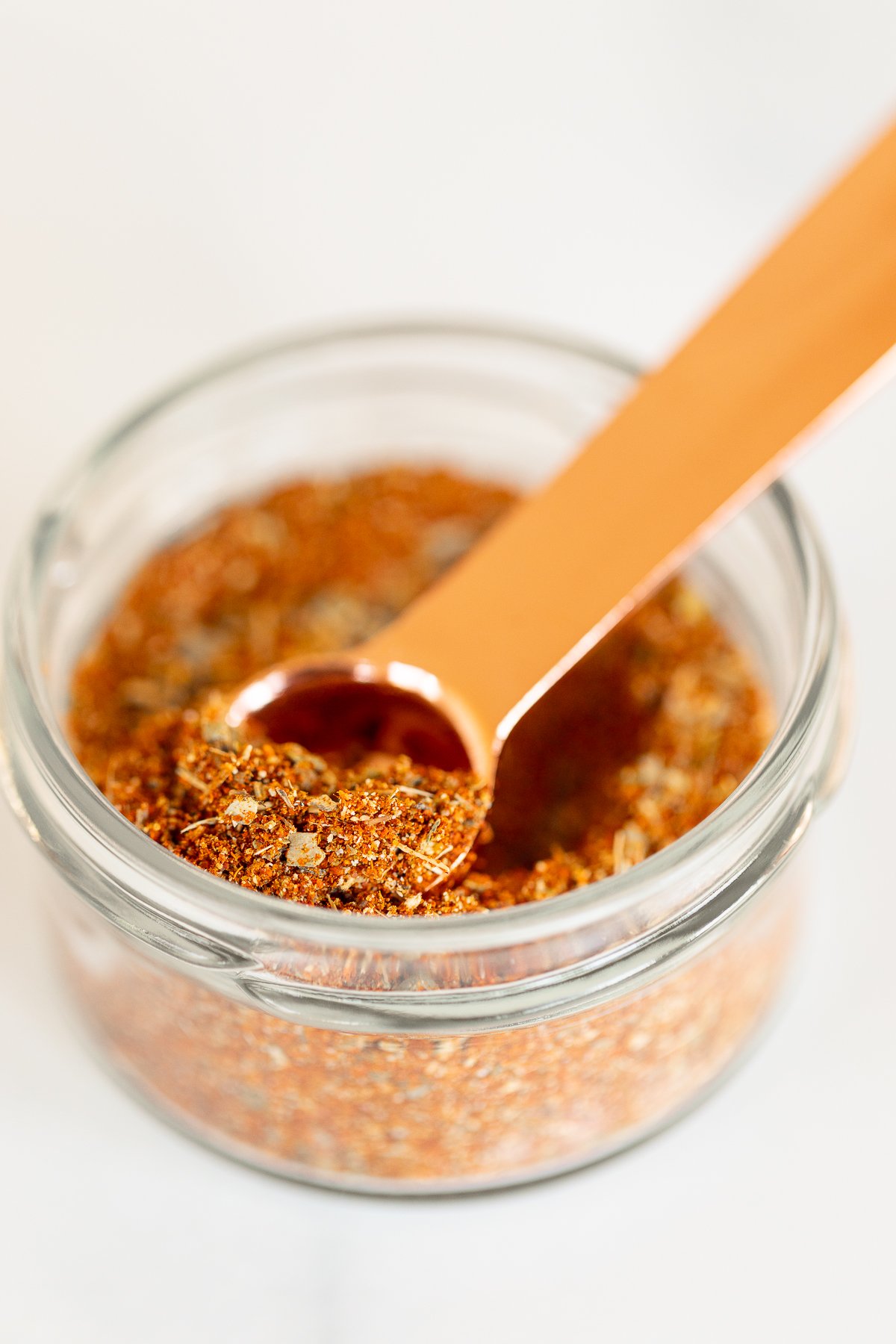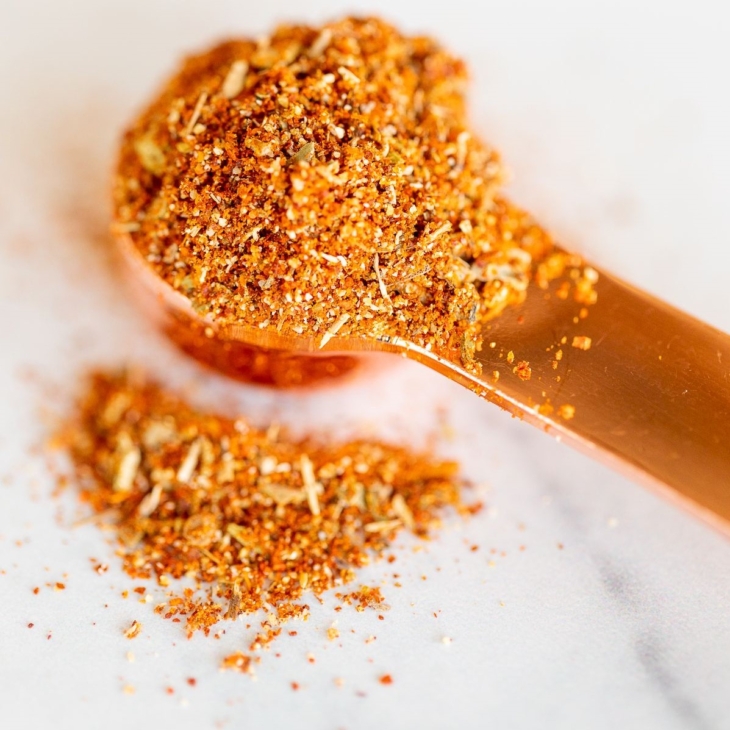 Homemade Chipotle Seasoning
Give your food an instant upgrade with this easy chipotle seasoning!
Ingredients
1

tablespoon

ground chipotle chili pepper

(can substitute any chili powder)

1

teaspoon

ground chipotle pepper

(or cayenne pepper)

1

teaspoon

dried oregano

1

teaspoon

dried thyme

1

teaspoon

ground cumin

1

teaspoon

garlic powder
Instructions
Place all of the herbs in spices in a small bowl or jar, then stir or shake to combine.
Tips
Variations
For a milder flavor, reduce the amount of chipotle pepper powder in the recipe.
Want your seasoning spicier? Add more ground chipotle or cayenne pepper.
You can amp up the smokiness by adding smoked paprika to the seasoning.
Estimated nutrition information is provided as a courtesy and is not guaranteed.