Get all the best healthy appetizers in one easy place with this fabulous recipe round-up! Whether you're searching for low calorie, low carb, or just a more generally wholesome option for appetizers, we've got it covered!
Get ideas for the most deliciously healthy appetizers around with this quick and easy recipe guide. 22 recipes are included, and they are sure to inspire.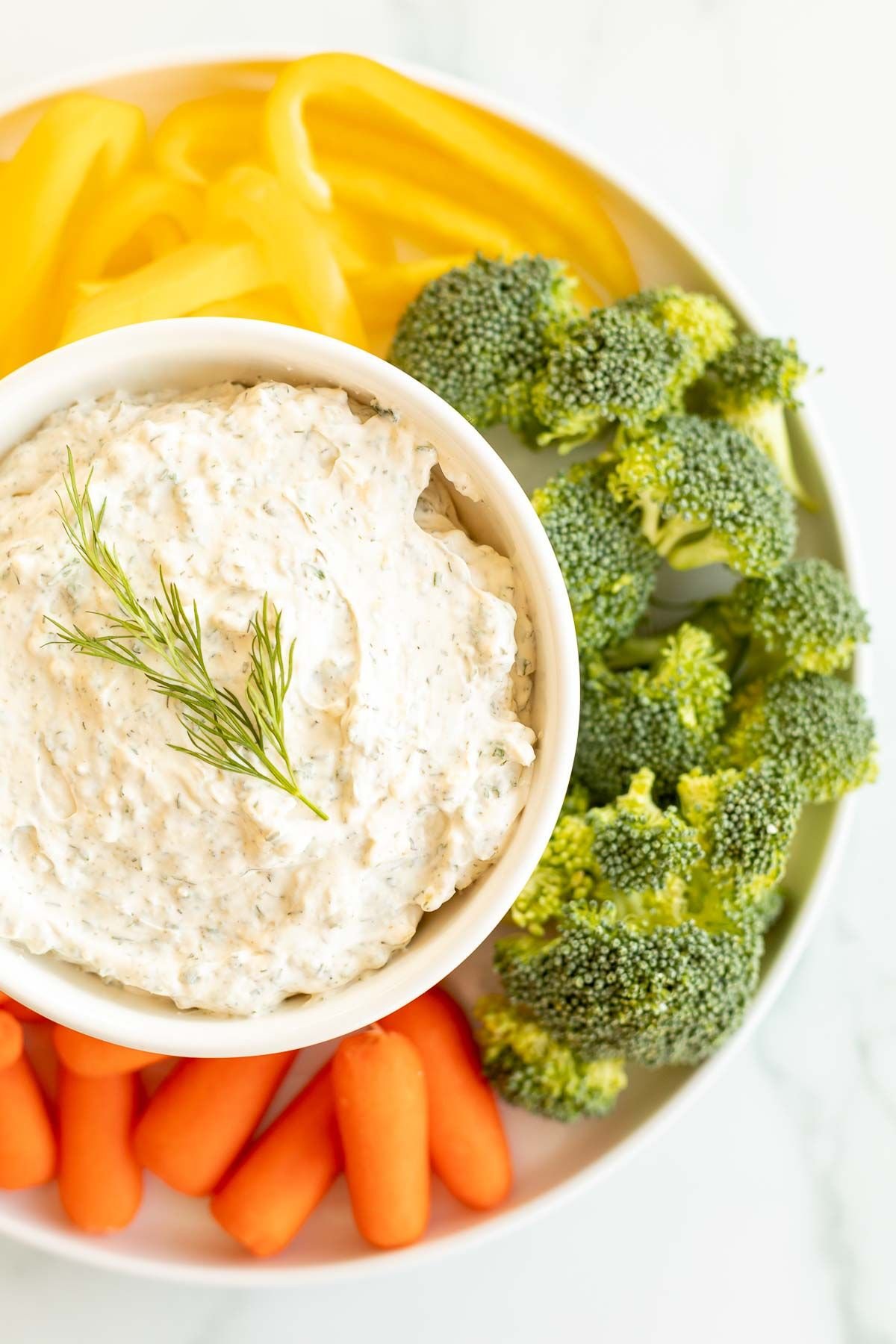 This healthy appetizer recipe round-up is sure to inspire you to keep up with your cleaner eating goals, even at a party!
Sometimes when you're attending a gathering full of delicious food, it can feel impossible to resist temptation. That's why I try to choose a variety of appetizers that can please a whole crowd – including vegetarians, those on low carb or low fat diets, and more!
Check out these guides: 35 Of The BEST Easy Dip Recipes For Parties, Bacon Appetizers, The Best Super Bowl Recipes, Easy Summer Appetizers and even Make Ahead Appetizers for Christmas.
Use the drop down Table of Contents menu to navigate this post, and don't forget to pin and save for later!
Healthy Appetizers
Of course, the term "healthy" is subjective. Some of these recipes are low fat, some are Whole 30 compliant, some are low carb (but high fat, making them Keto-friendly) when paired with veggies for dipping.
Keep in mind that what's healthy for you, might not be a healthy choice for the next person! As they say, everything in moderation, and consider that healthy looks different for everyone.
Tips
If you're hosting a larger group, include a variety of appetizers to accommodate any allergies or restrictions.
Calculating your servings? 1/4 of a cup is generally considered to be a serving size for dip recipes.
Looking for recipes that make more servings? Check out Easy Appetizers for a Crowd.
Scaling up to feed a crowd? You'll love this printable Measurement Conversion Chart! You can also use the 1x2x3x tab in the printable recipe card in each recipe to easily multiply ingredients.
20 Healthy Appetizer Ideas
This Fiesta Ranch Baked Cauliflower is going to spice up your life! (Or at the very least, spice up your dinner!) This effortless Roasted Cauliflower with ranch is a deliciously healthy appetizer or side dish.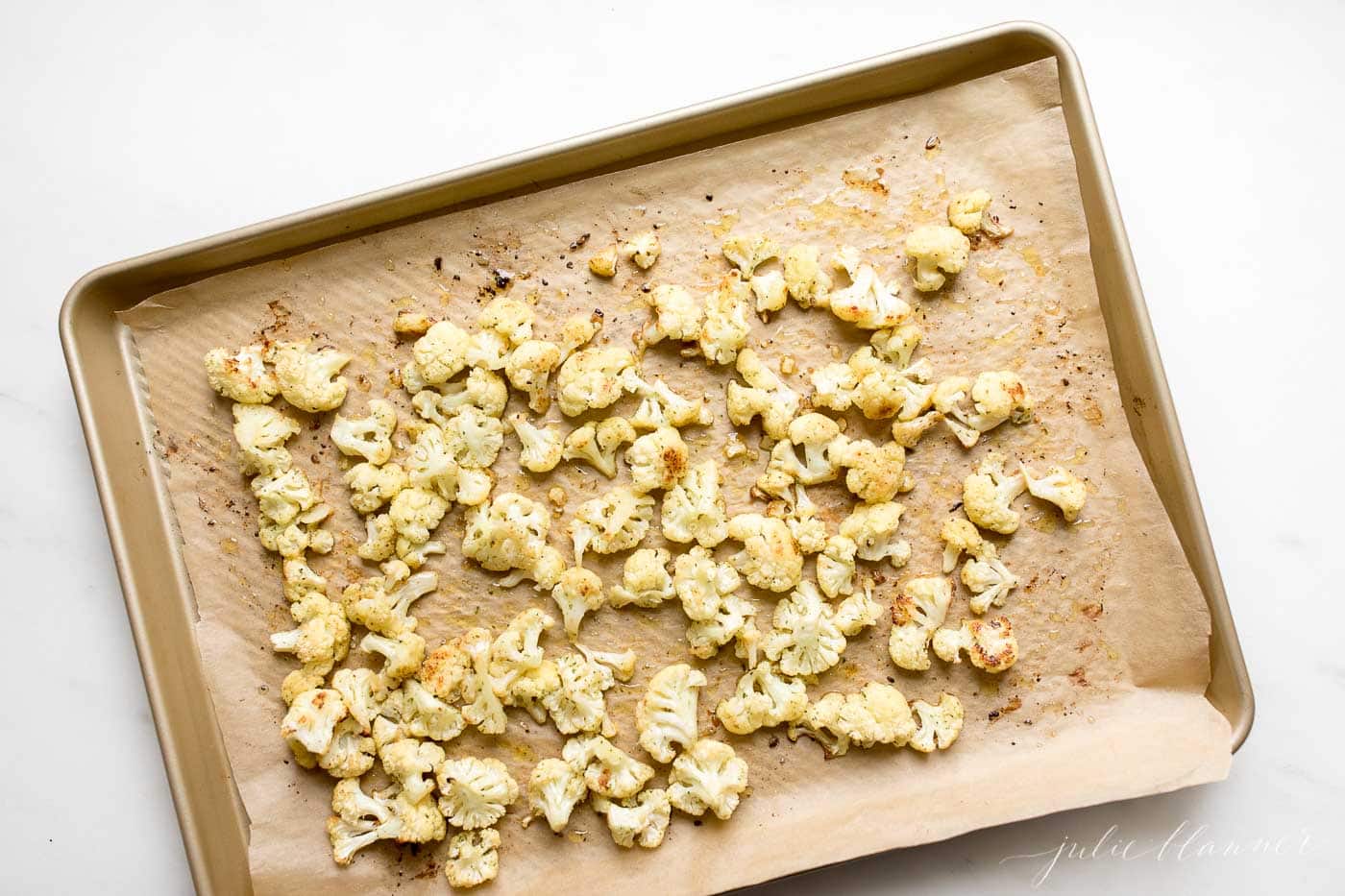 If you love deviled eggs and you love avocado, these Avocado Deviled Eggs are going to blow you away! This avocado egg combination is rich, creamy and satisfying.
They are also healthy and packed full of protein!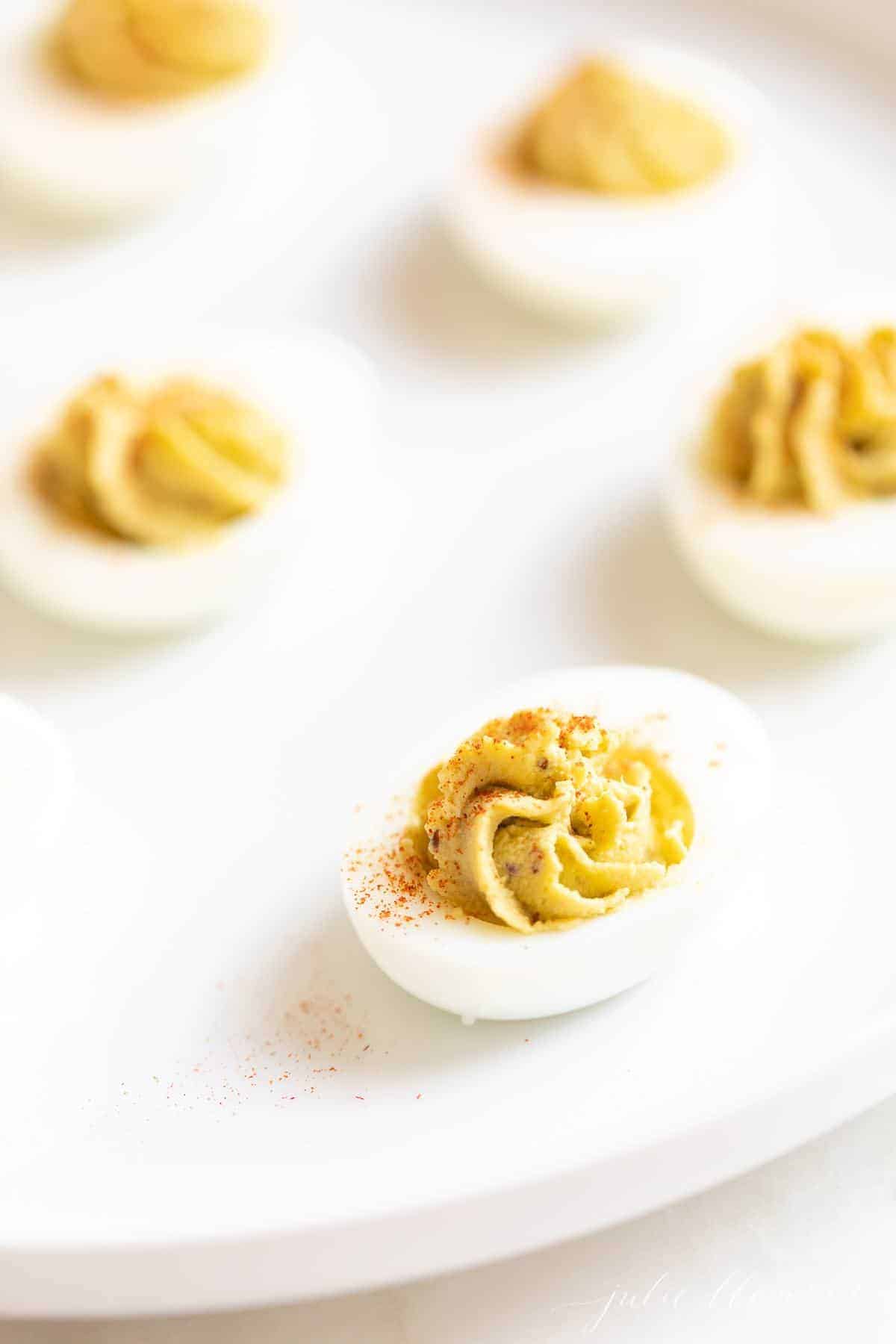 A classic hummus recipe made with a few simple ingredients in minutes! It's fresh, flavorful and easily adaptable – it makes one of the BEST healthy appetizers in all its variations!
Several years ago, Chris became hooked on eating hummus daily for lunch. It's quick, easy and full of protein. Rather than purchasing pre-packaged hummus, I have perfected making an amazing hummus that is packed full of flavor.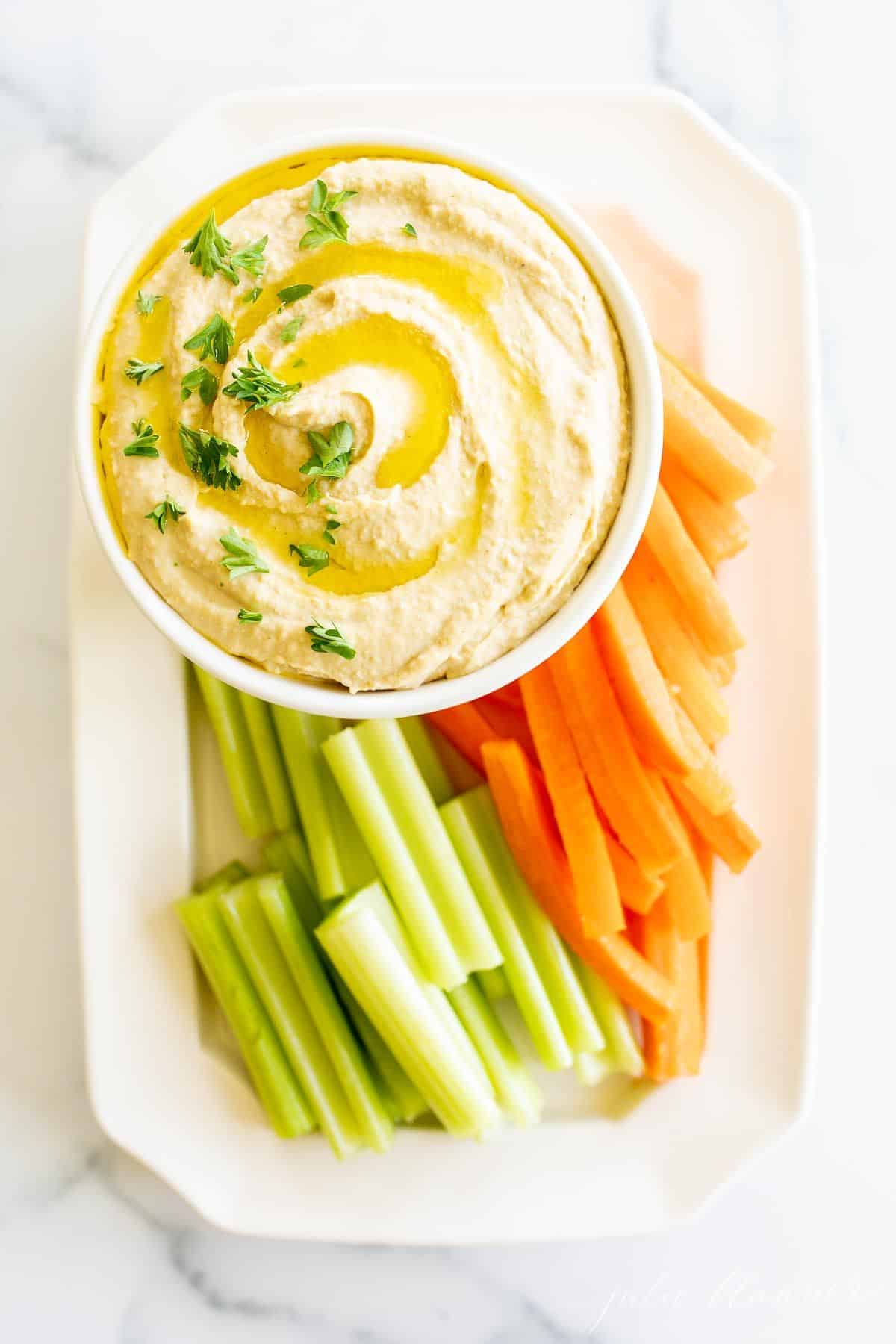 Basil pesto hummus is the best combination of all the flavors you love in pesto and the creamy texture of hummus. You'll love this fresh and flavorful basil hummus recipe!
The best bonus? It's low carb, too! Hummus is the best way to add a creamy, craveable dip into your diet, bursting with clean healthy flavor.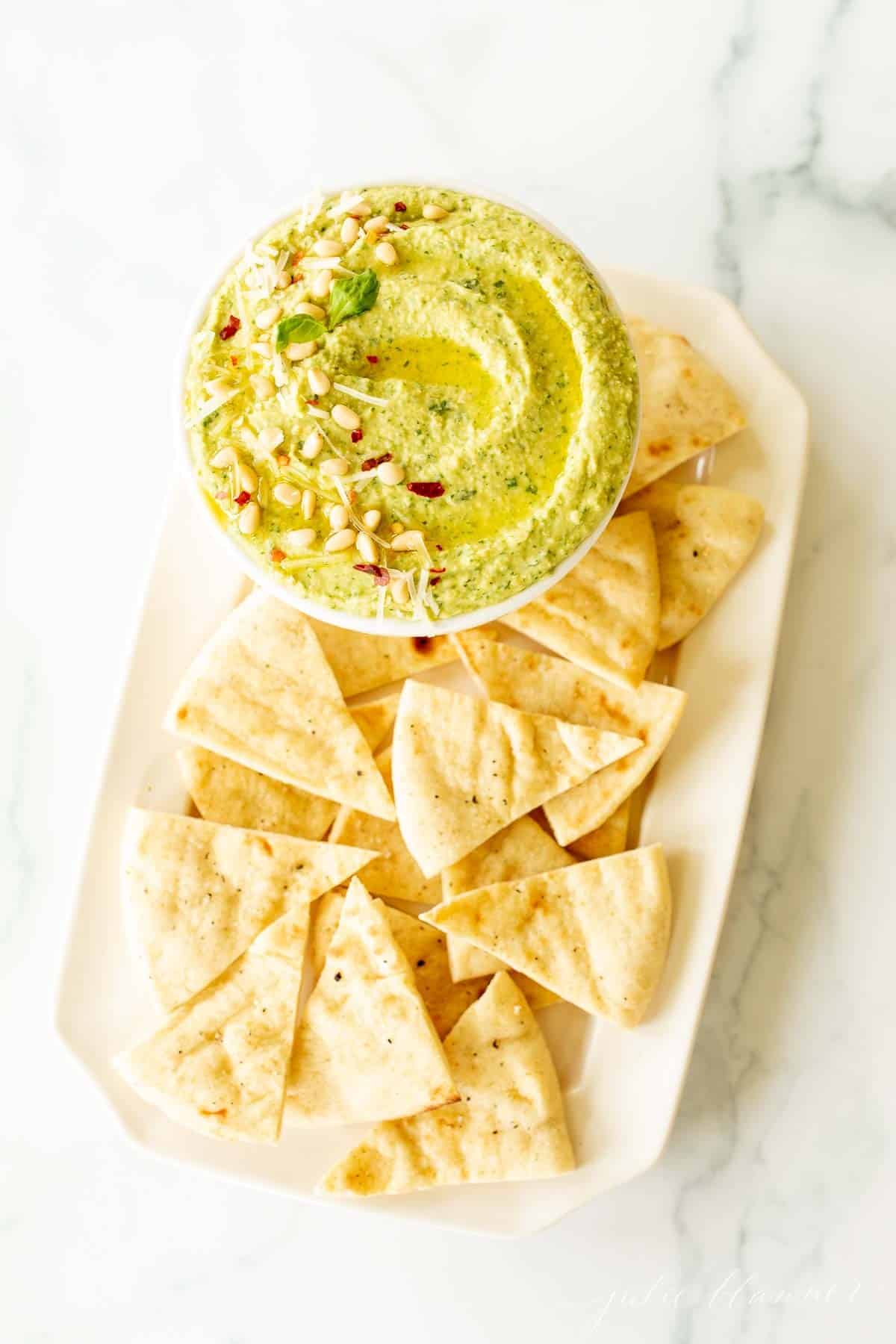 This easy black bean hummus is deliciously creamy and full of healthy flavor! With minimal ingredients and packed with only the good stuff, this black bean hummus recipe is such a deliciously clean way to dip.
As much as I love to dip (and serve ALL the dips at parties), I like to have a variety of options to cover a variety of dietary preferences for guests. This black bean hummus is packed with protein and fiber, and it's perfect for serving to vegetarian and even vegan guests.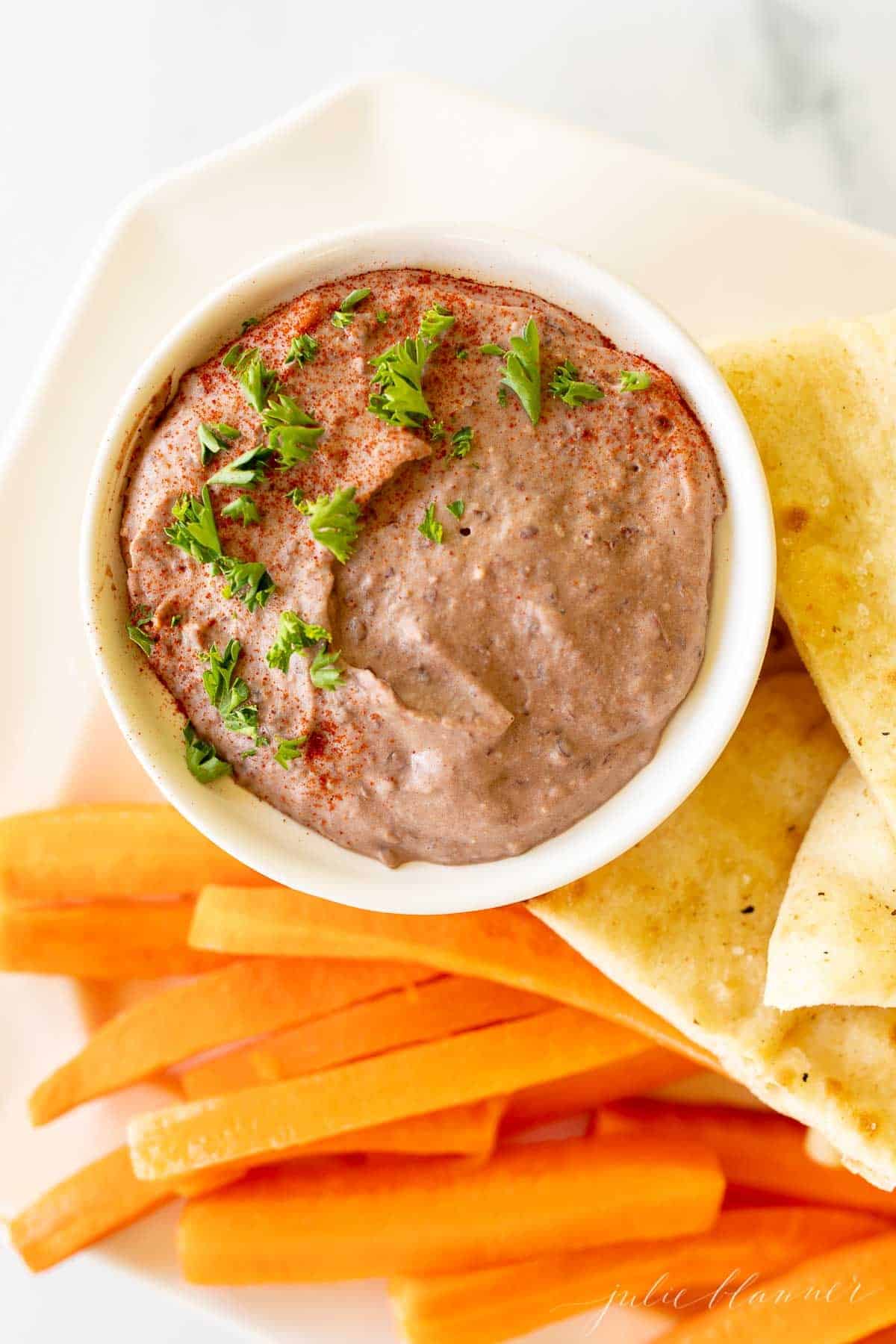 Easy Roasted Mushrooms, a flavorful and juicy appetizer or side dish. These garlic mushrooms take just 5 minutes hands on time.
Oven roasted mushrooms are low calorie, low carb, Whole30 and keto approved. Make these with white mushrooms or button mushrooms – however you make them, they are one of the most delicious and unexpected healthy appetizers.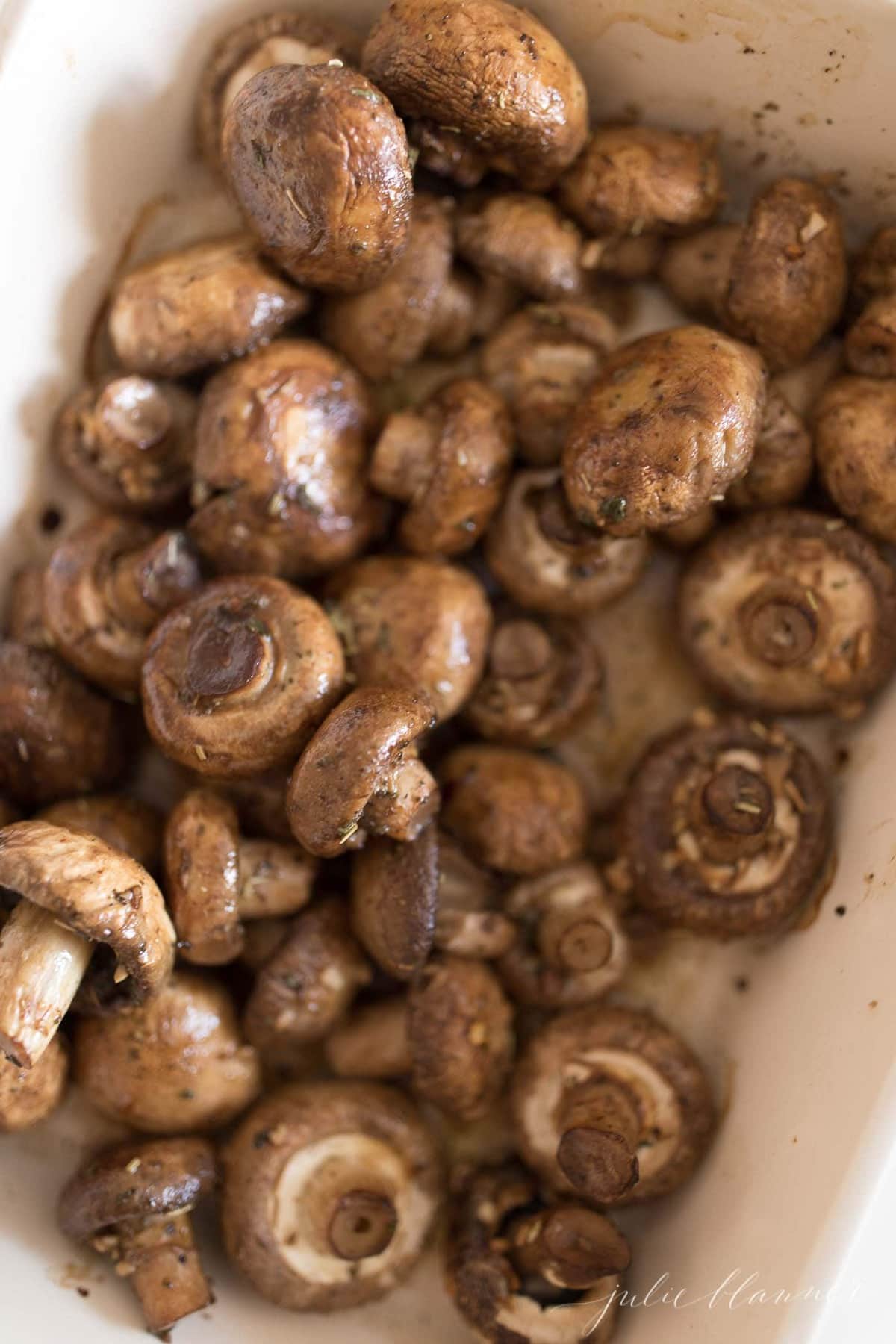 Classic and flavorful, this easy dill dip recipe is always a crowd-pleaser for holidays, game days and summer gatherings. The flavors really pop in this dill veggie dip with the help of dried herbs and spices (hello, Beau Monde dip!).
This creamy dip recipe is an easy make-ahead appetizer you can serve with vegetables, chips, crackers, and bread!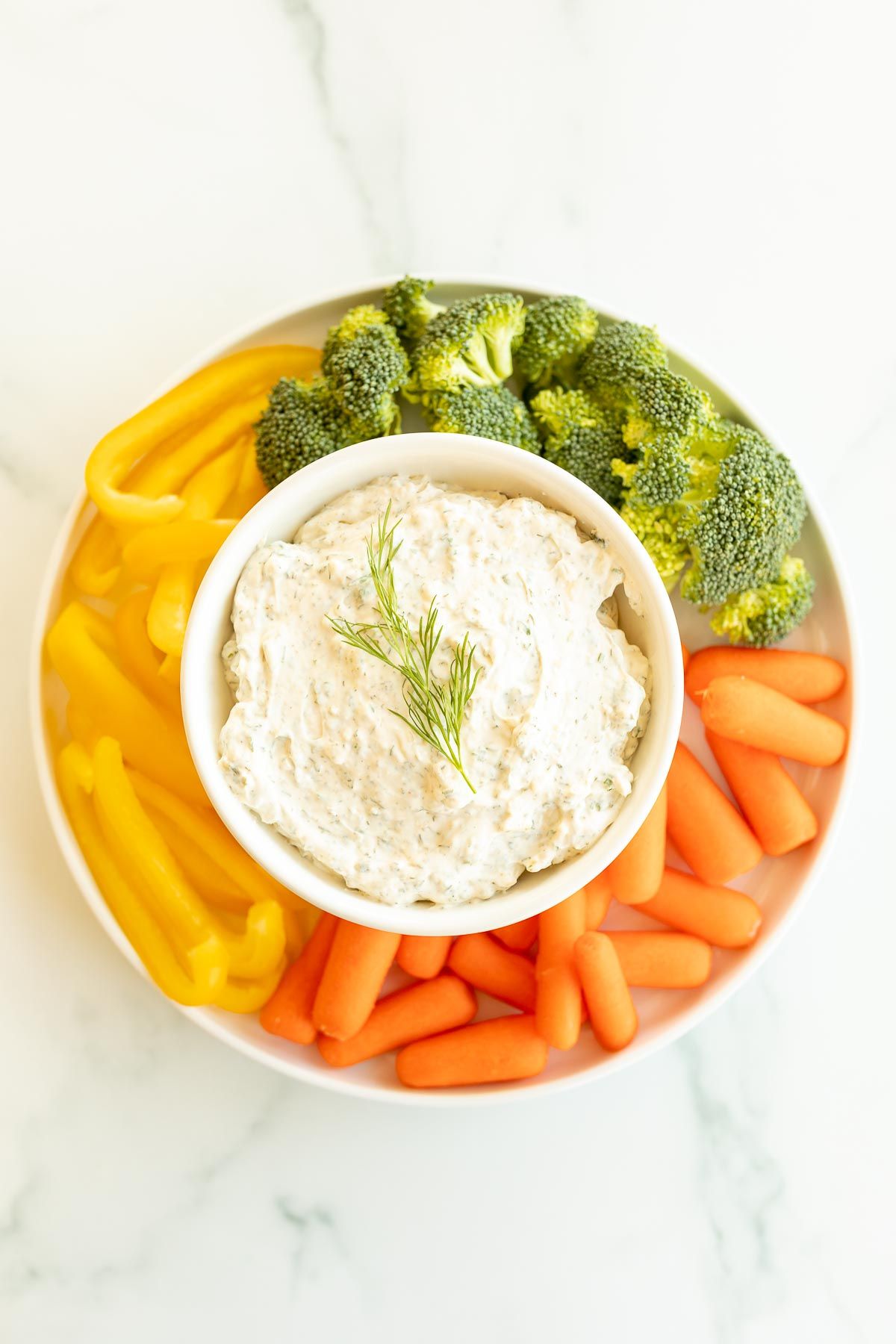 This is the best veggie dip recipe that will have everyone begging for the recipe! It's an incredibly easy vegetable dip that makes a large batch, so it's perfect for get-togethers.
Get the secret that makes it stand above the rest! It's always a hit, and it's one of our favorite family recipes.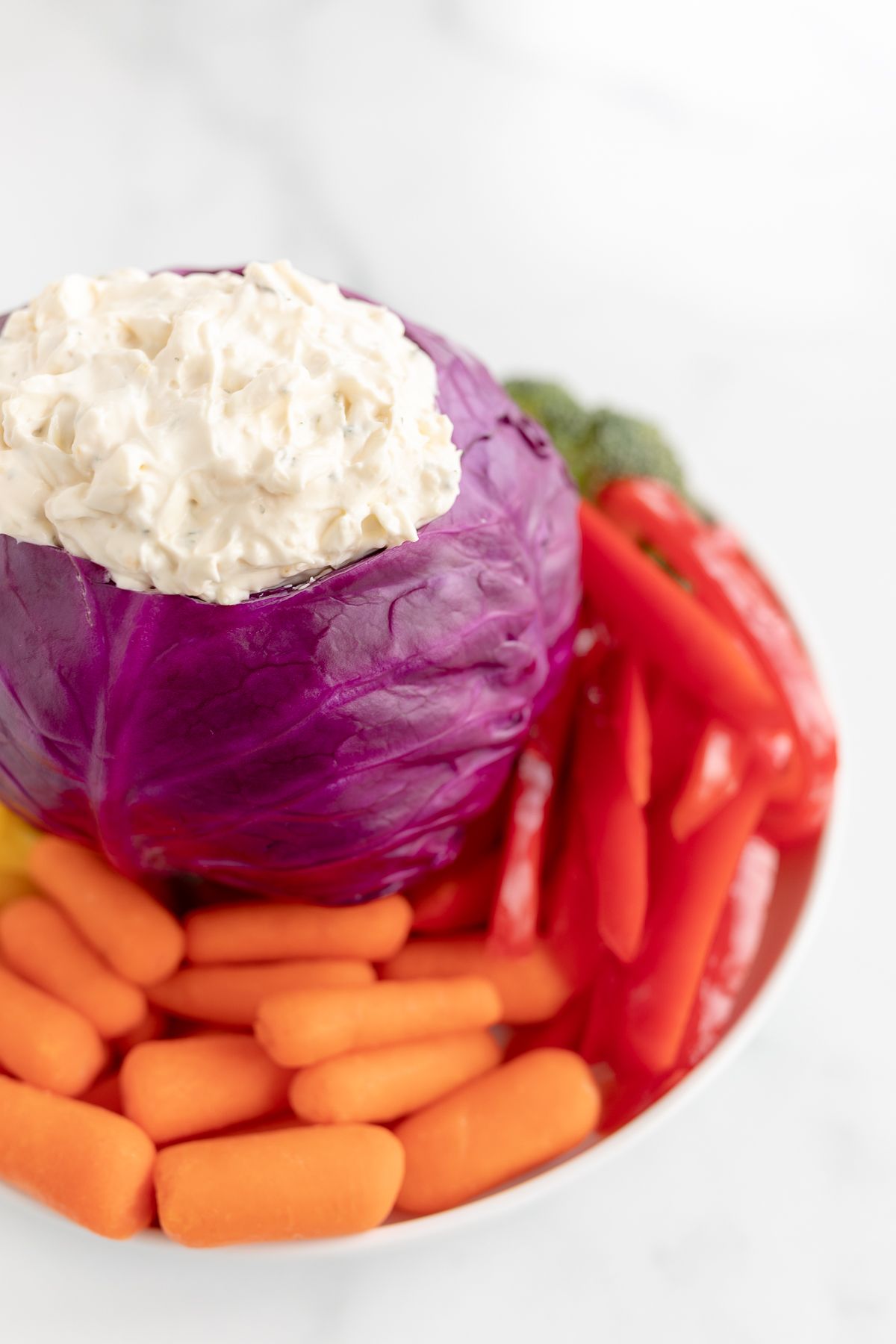 Skip the deep fryer with these Healthy Sweet Potato Fries, ready in less than 30 minutes. If you love sweet potatoes, these Gourmet Fries will blow you away!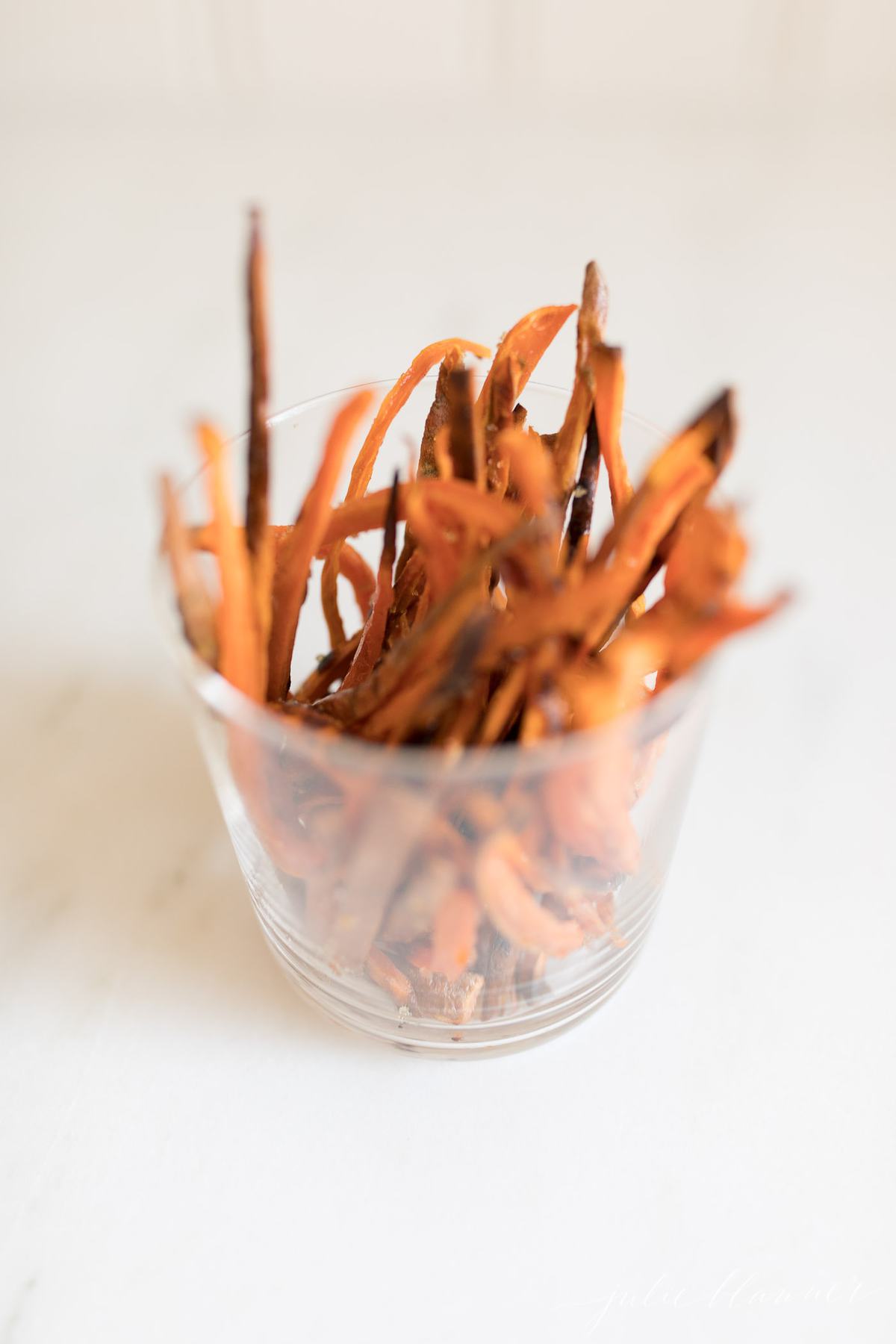 These darling fruit skewers are the ultimate EASY way to serve festive fruit for every occasion! Perfectly bite-sized and oh-so-charming, you'll have guests oohing and aahing over your clever display of fruit kabobs.
Whether you offer a creative fruit platter, fruit salad or fruit skewers, they will be loved by kids and adults alike! It's a filling, healthy choice and wonderful for parties.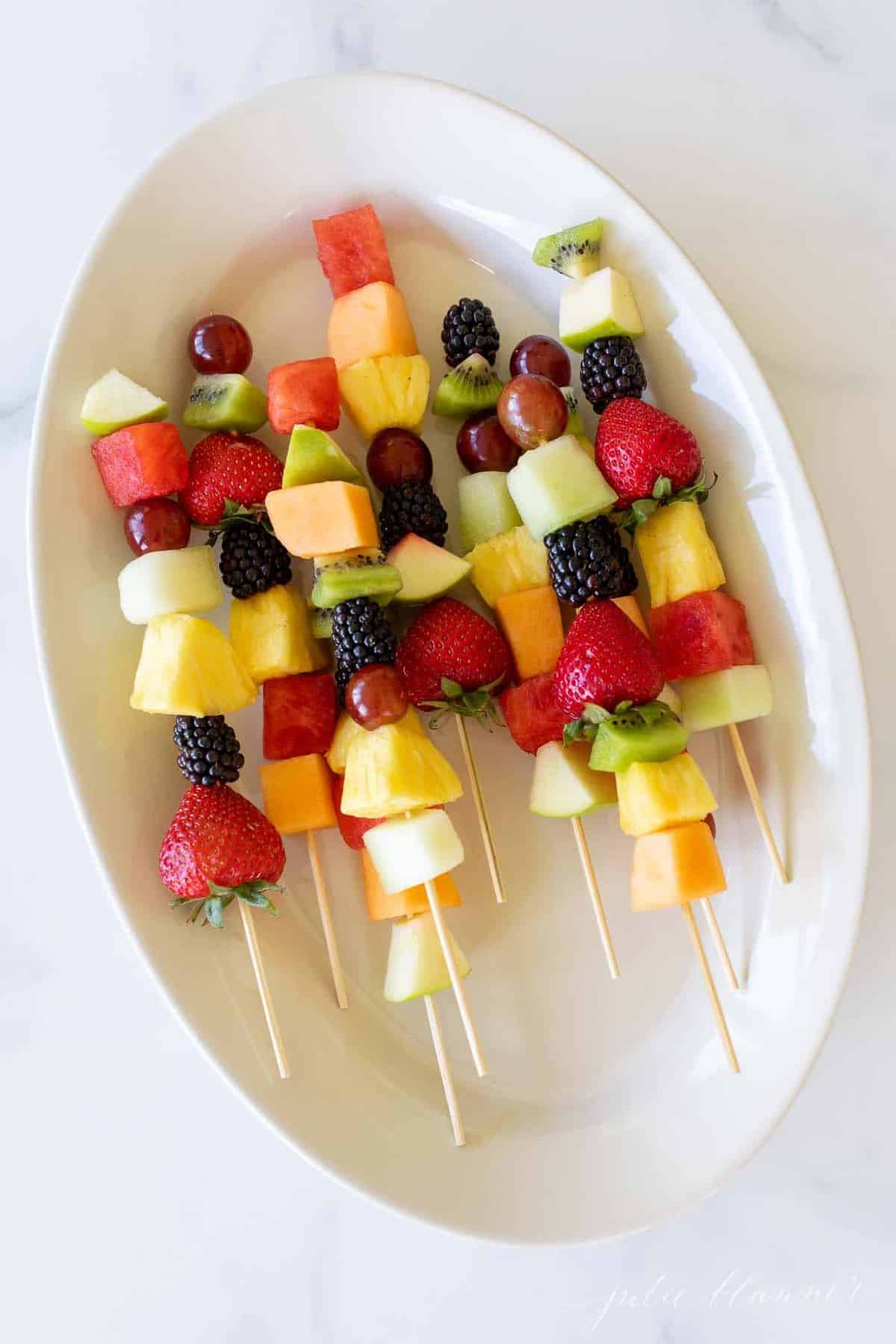 This delicious Marinated Chèvre Cheese is covered in herbs, oil and spices for the easiest make-ahead appetizer. It's a simple chevre goat cheese appetizer your guests will devour!
Carrots, bell pepper strips, cucumbers and celery are the perfect low-carb alternatives to serve with a this marinated cheese recipe.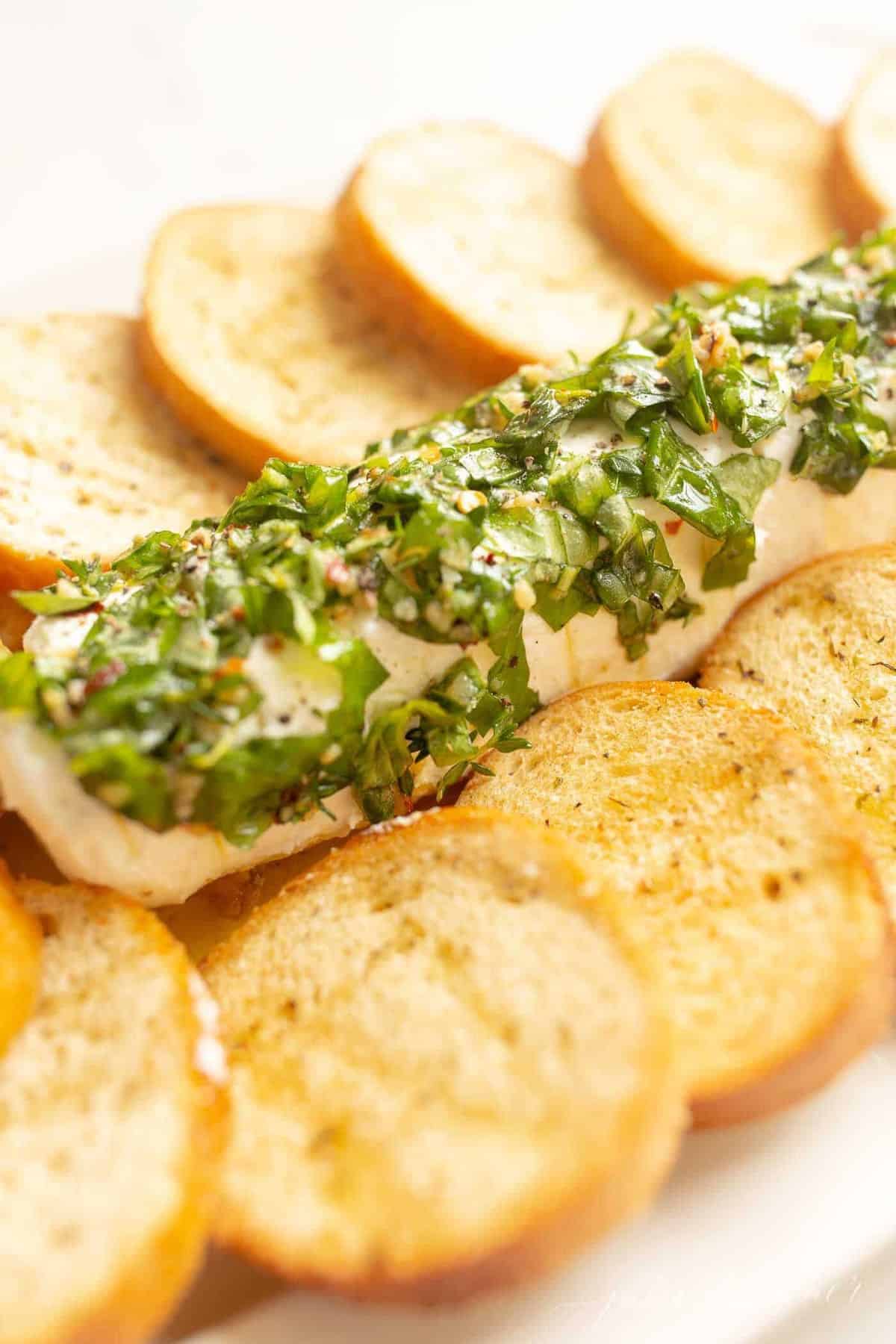 An easy Pear Appetizer with Blue Cheese and Candied Walnuts requires only 3 ingredients and can be made in less than 5 minutes! It's the best fall appetizer recipe for a crowd.
Sweet, savory, crisp and crunchy – it's the perfect start to your meal and one of our favorite healthy appetizers and after school snacks!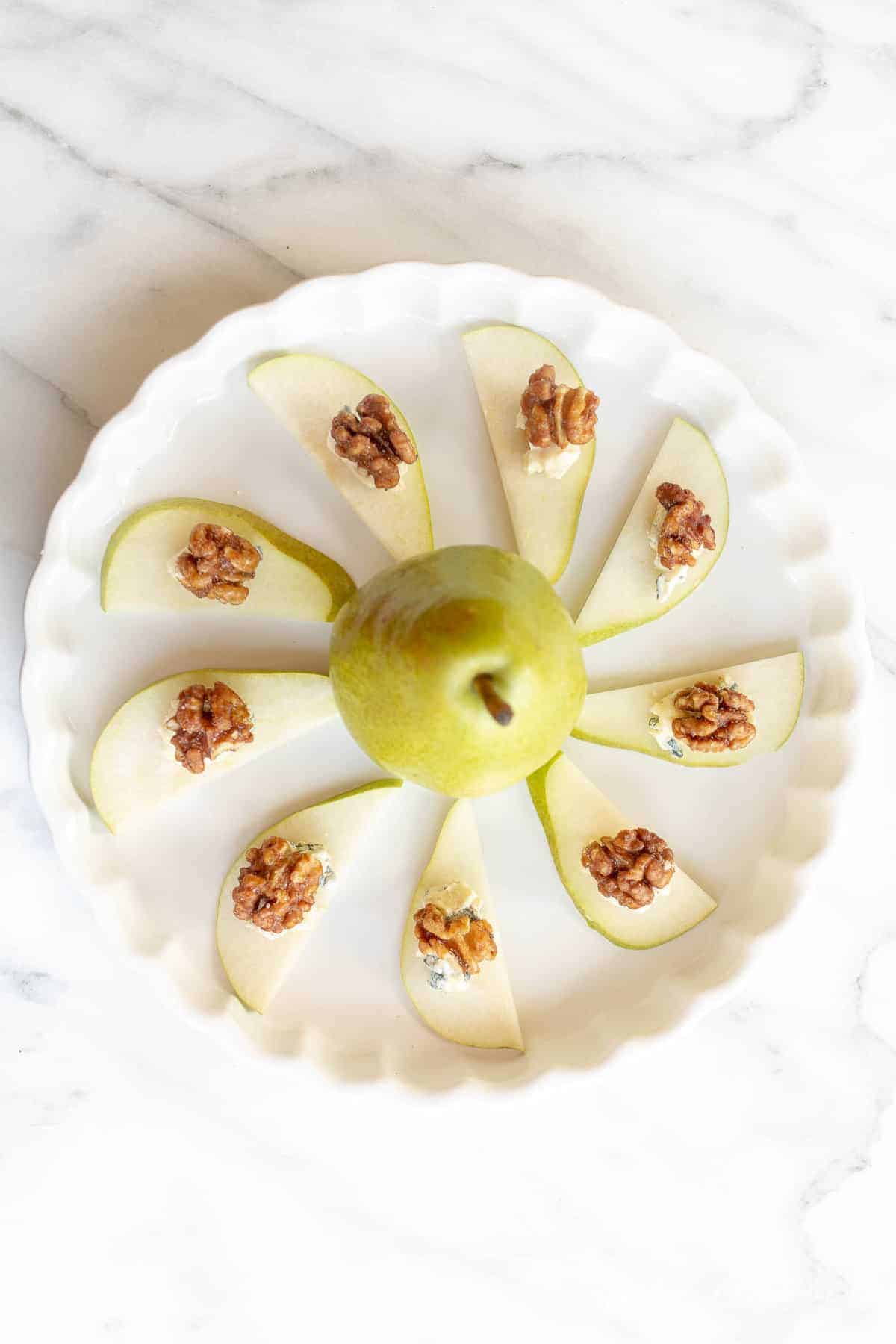 These Boursin Stuffed Mushrooms are perfectly portioned little bites of creamy, herbal joy. This is the easiest two ingredient appetizer that will truly create a WOW at any gathering!
Boursin Stuffed Mushrooms are one of the easiest hors d'oeuvres. They taste so amazing guests would never guess that they only take minutes to make!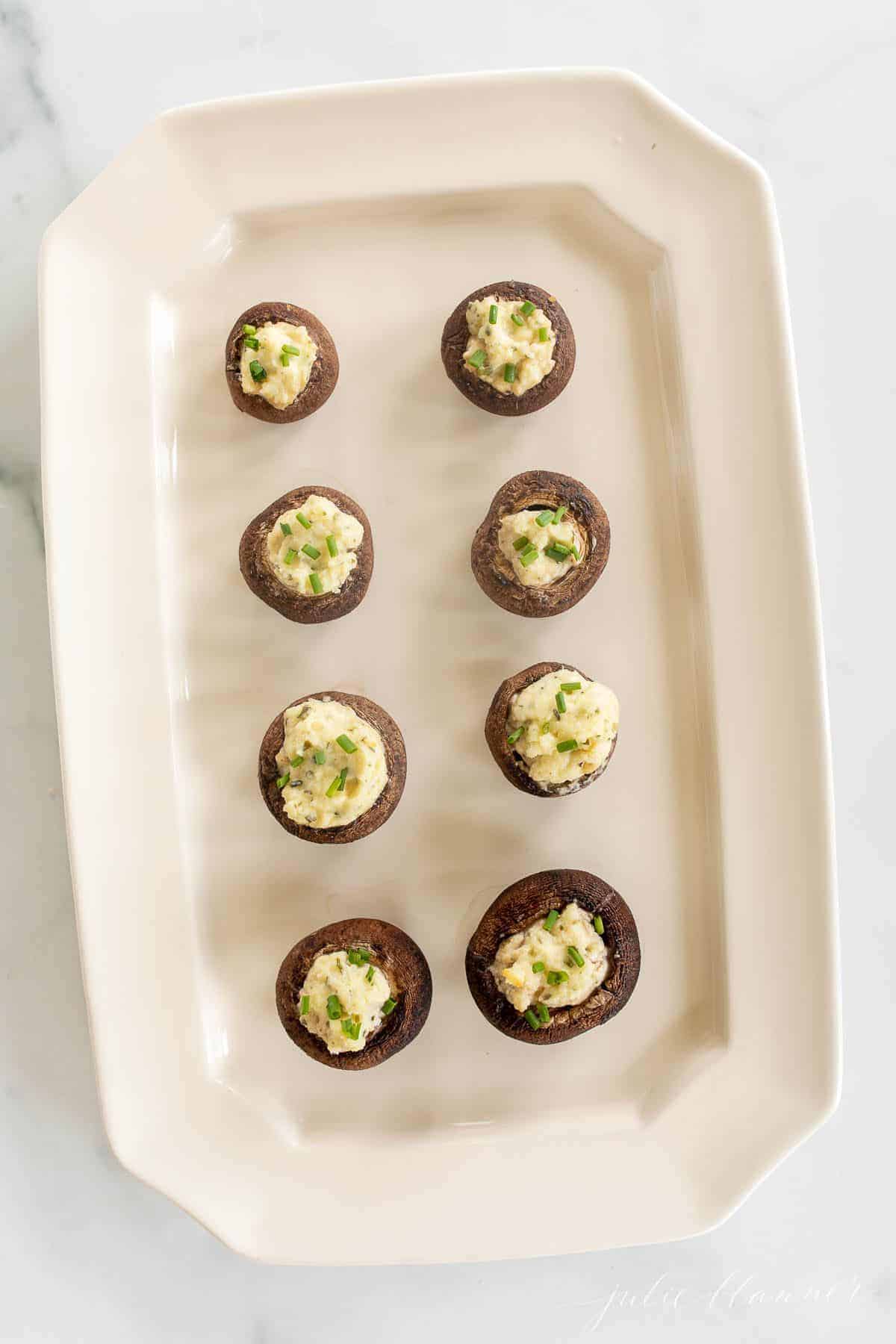 Fresh and flavorful Guacamole made with just a few classic ingredients in minutes. Get all the tips, tricks and variations to make the BEST guac!
Avocados are full of good fats and are a great addition to a low carb lifestyle. Enjoy them in a variety of healthy appetizers!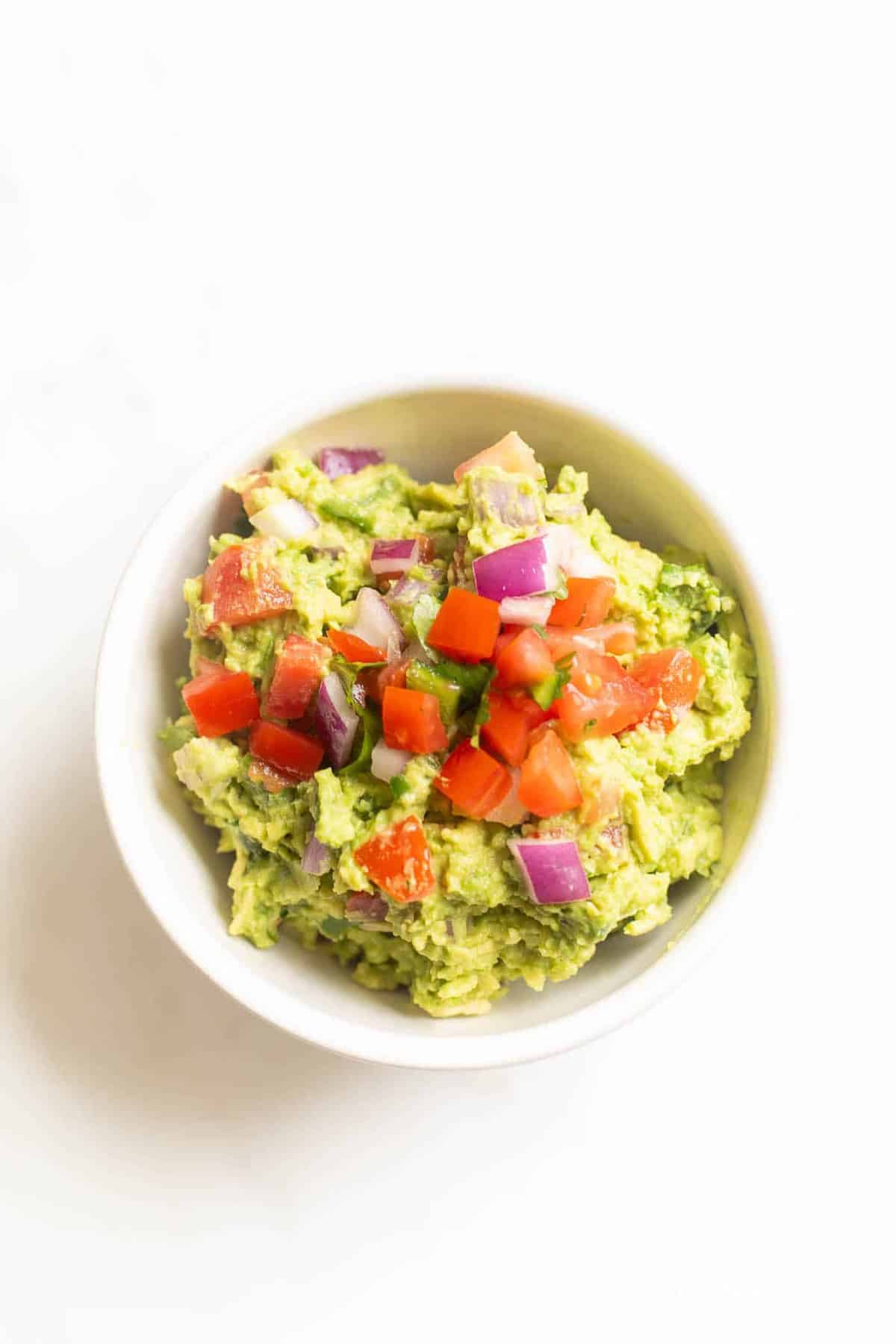 Salsa guacamole is a fresh, vibrant mix of salsa verde and traditional guacamole. This zesty avocado salsa recipe is one you've got to taste to believe… if you love salsa, and you love guac, you've got to try this incredible avocado sauce!
It's the ultimate combination of two of our favorite Mexican inspired dips – fresh salsa and homemade guacamole. Bursting with bright, beautiful flavor and sure to be the hit of your Cinco de Mayo fiesta, it's also low fat and low carb!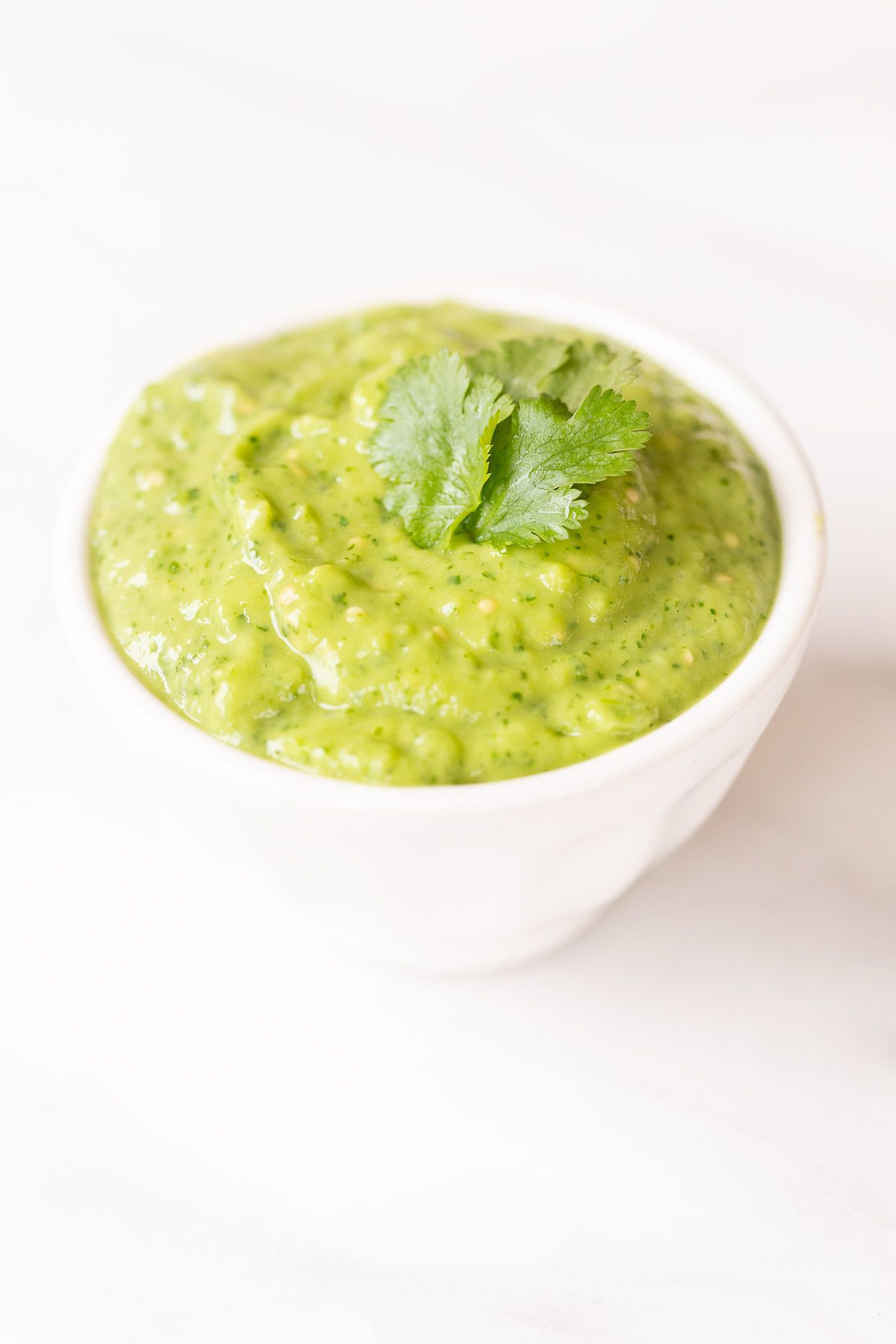 This easy mango guacamole is an incredible appetizer and a delicious topping for tacos, salads and more! It's fresh, vibrant, sweet and spicy and ready to serve in just 10 minutes.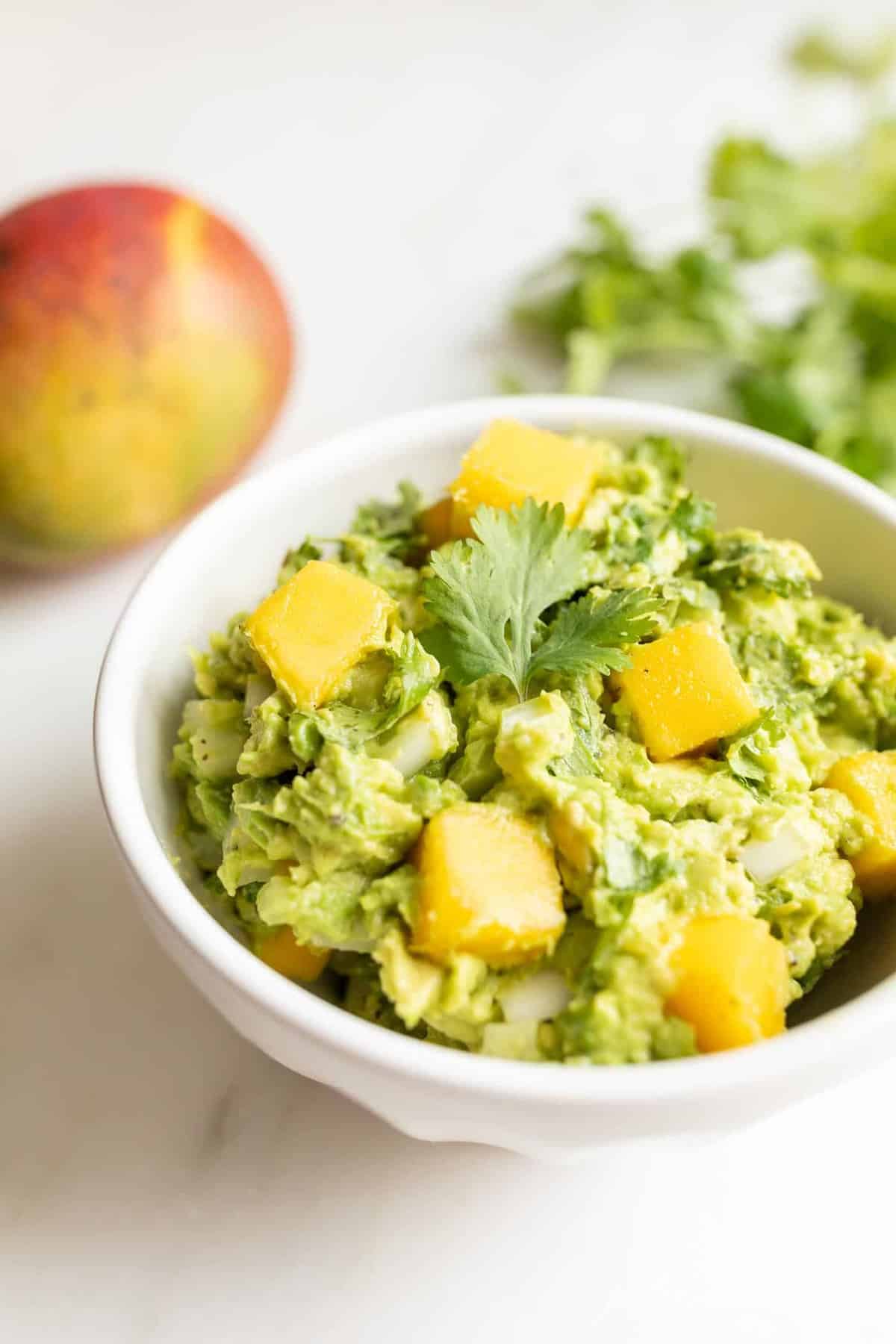 This Creamy Jalapeño Dip is a quick and easy dip recipe you can make in minutes! It's a stand out crowd pleasing dip that's perfect for parties, tailgates and more.
It's made with cream cheese, mayonnaise, jalapeños and monterey jack cheese for the creamiest spicy dip ever!
Serve with broccoli, cauliflower, carrots, red peppers, yellow peppers, orange peppers, celery, anything goes! Serving it with veggies makes it a keto Jalapeño Dip!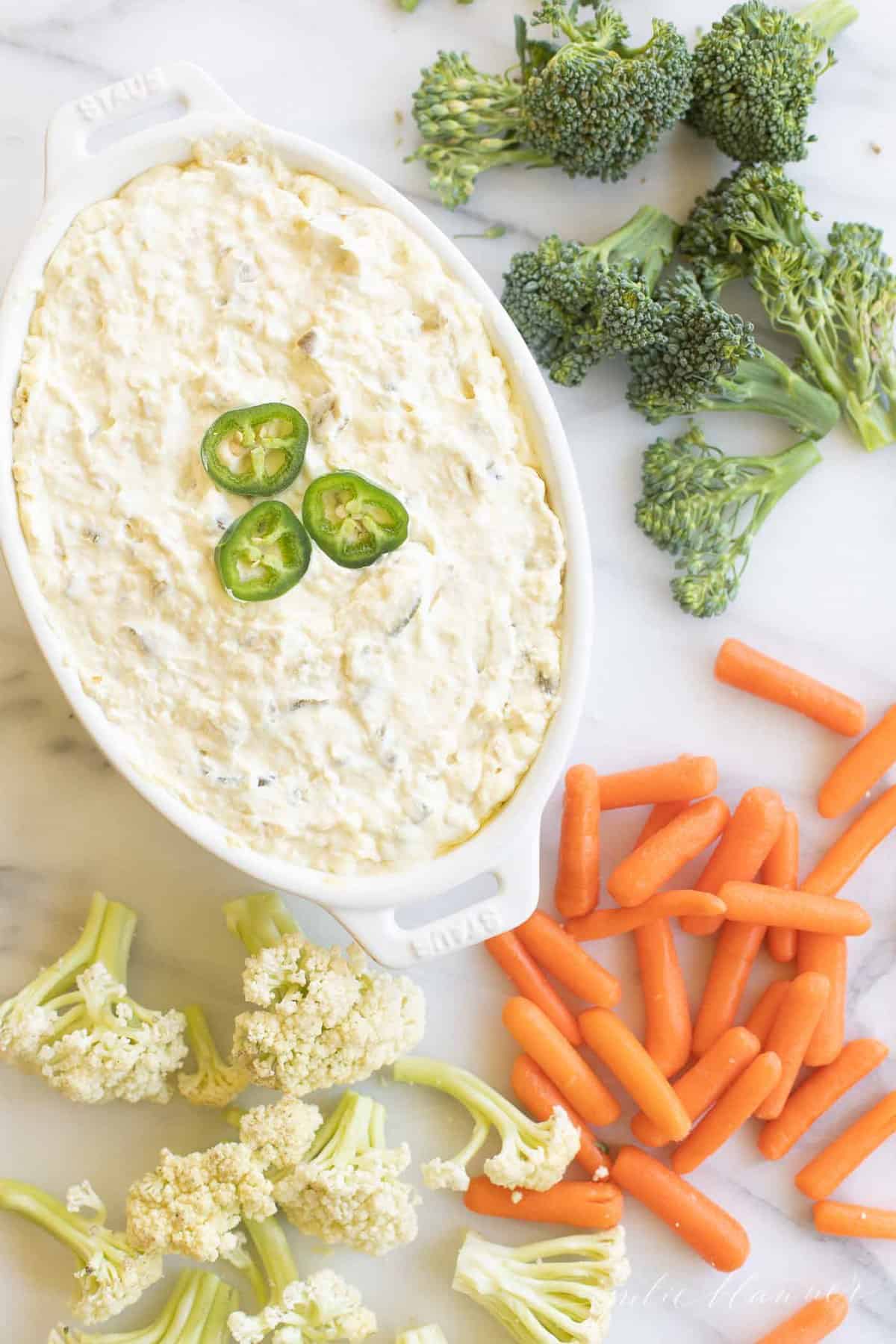 Goat Cheese Spread is an easy goat cheese appetizer made with whipped goat cheese, honey, herbs and fresh cracked pepper. It takes less than 5 minutes to make and is always a crowd pleaser!
This is a creamy, airy whipped goat cheese dip that is especially welcomed by guests who are lactose intolerant.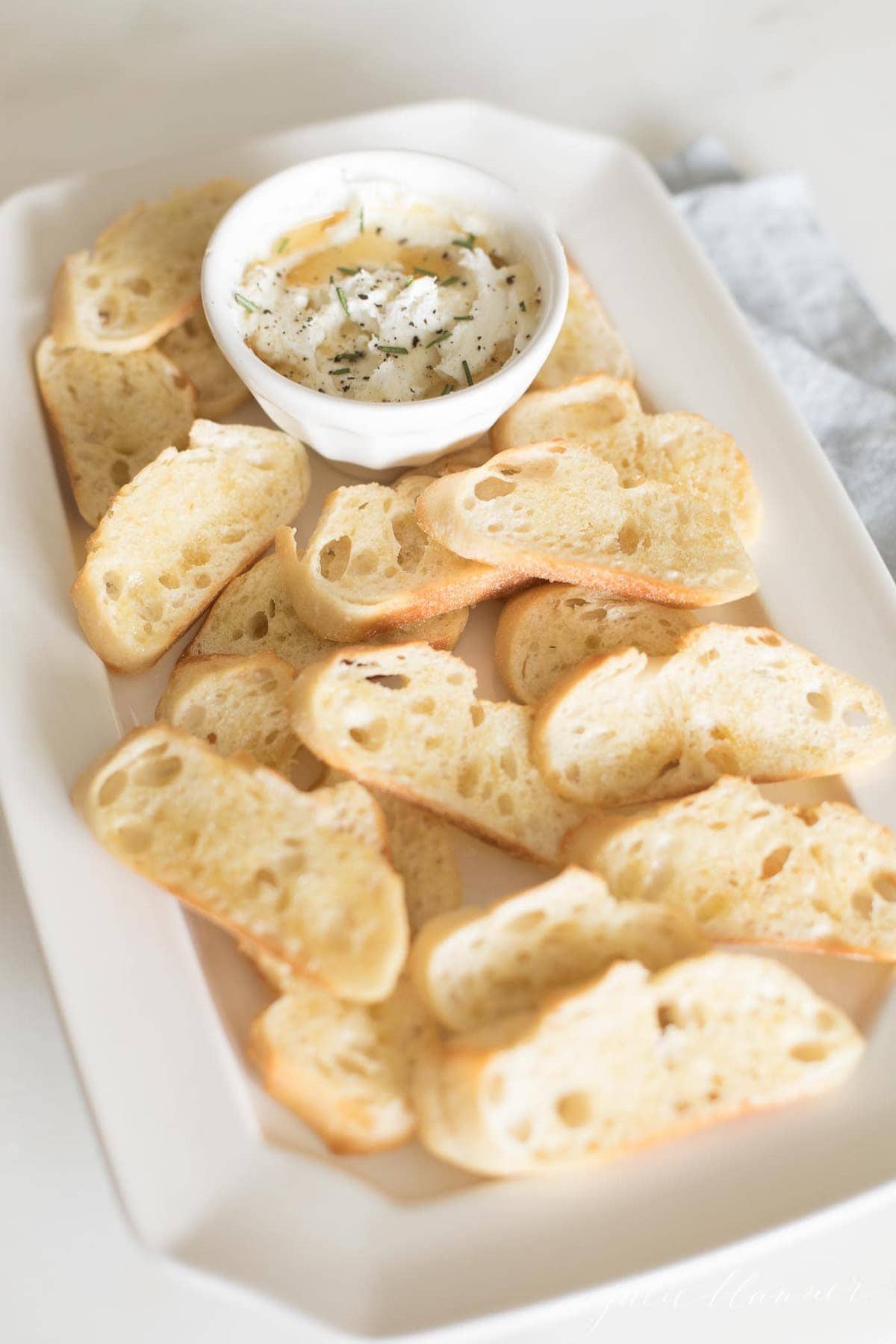 This white bean dip recipe is a simple, classic garlicky white bean hummus you're going to love. Full of nutrients and bursting with flavor, this cannellini bean dip is creamy, delicious and good for you, too!
This White Bean Hummus has so much bright and vibrant flavor, you might never go back to store bought! It's so delicious when served with chips, pita, veggies and more… and easy to make with just four ingredients!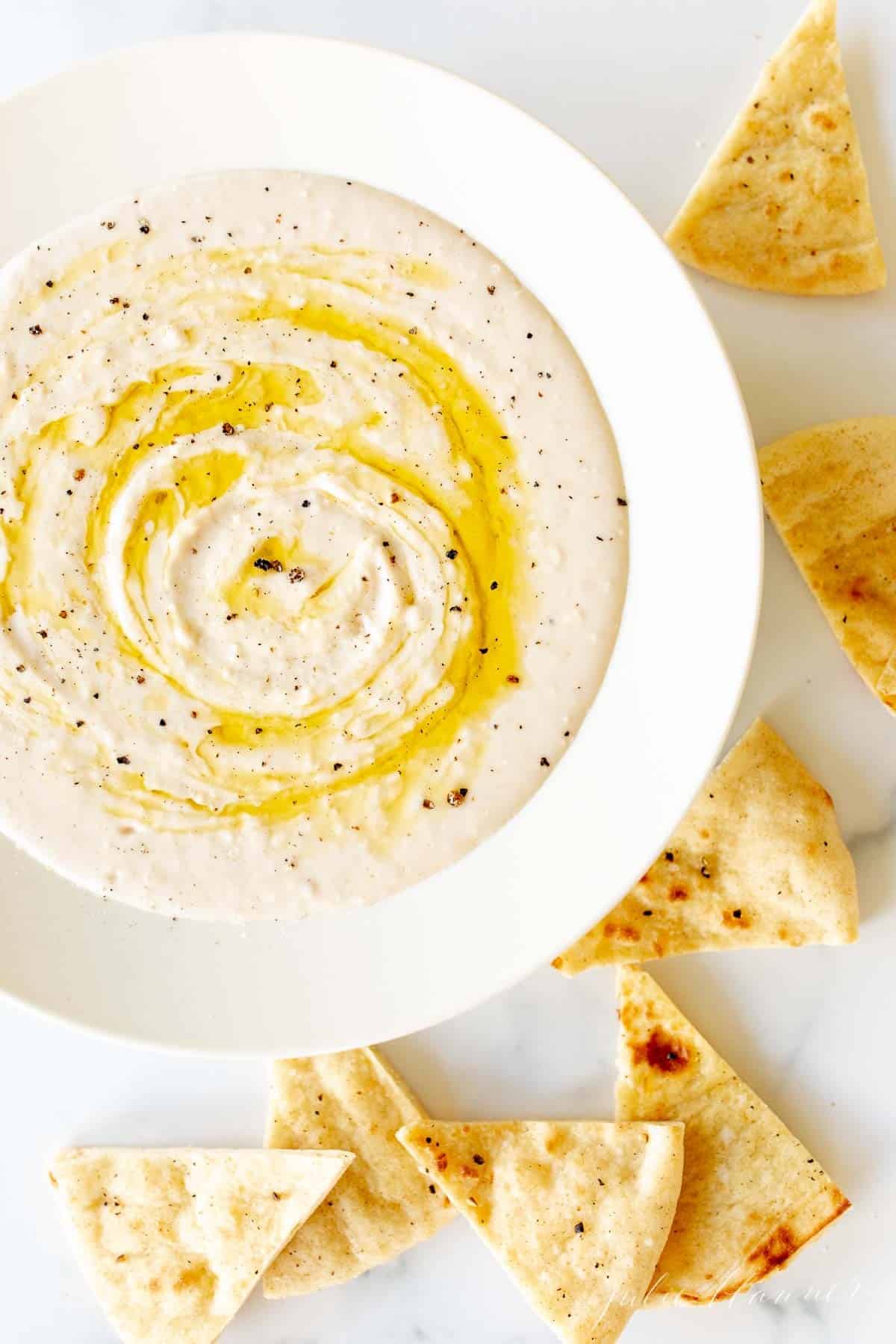 Marinara Goat Cheese Bake is an easy 3 ingredient, 5 minute appetizer that looks as great as it tastes! You'll find this delectable dish on menus at many traditional Spanish tapas restaurants, served as Queso de Cabra con Tomate.
Call it whatever you'd like, I call it delicious!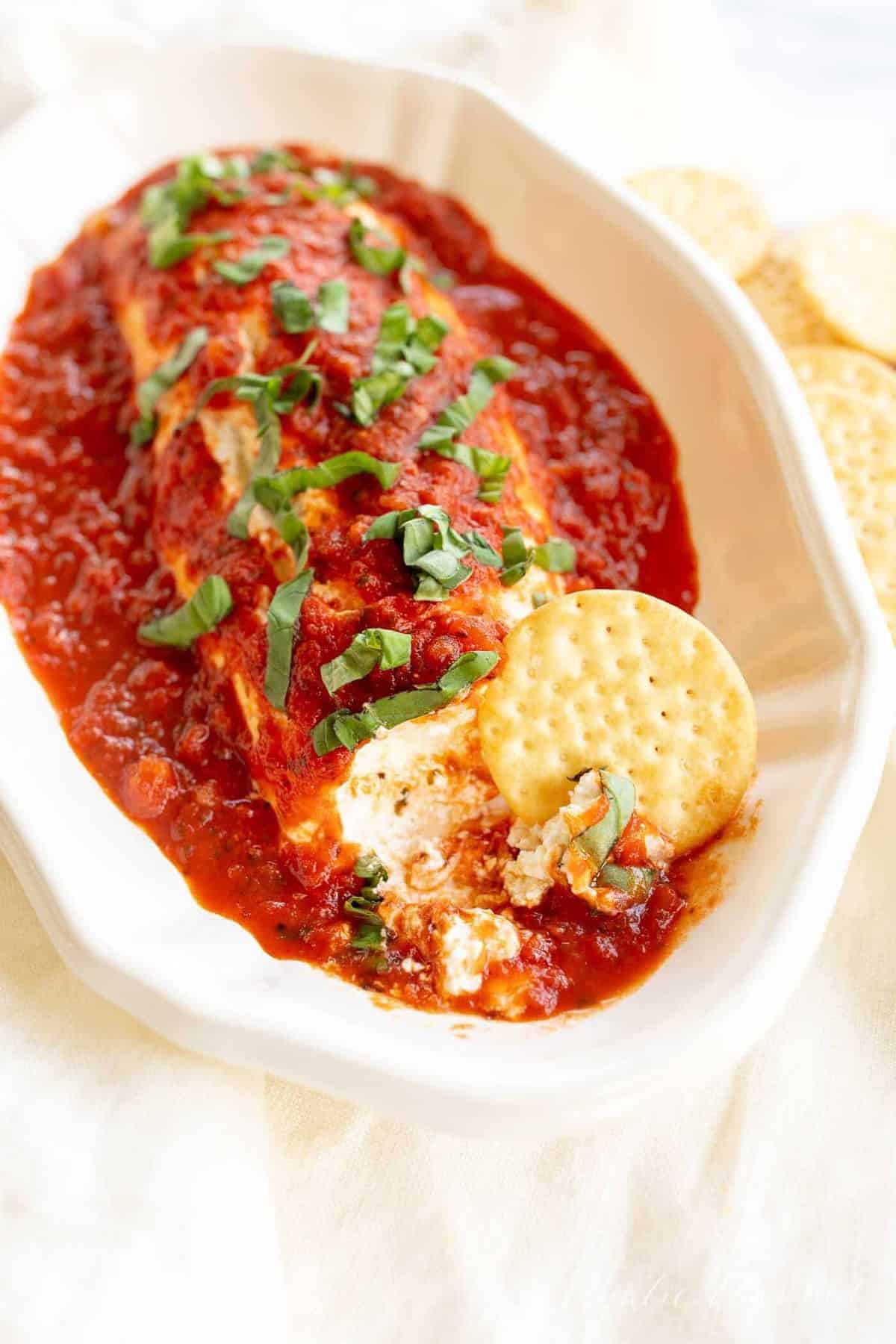 Pimento cheese is delicious as a homemade appetizer, and wonderful when slathered on a wide variety of dippers. Slather onto crackers, crostini, or vegetables.
While it does have some fat in comparison to many of these recipes, it fits beautifully into a low carb or Keto lifestyle.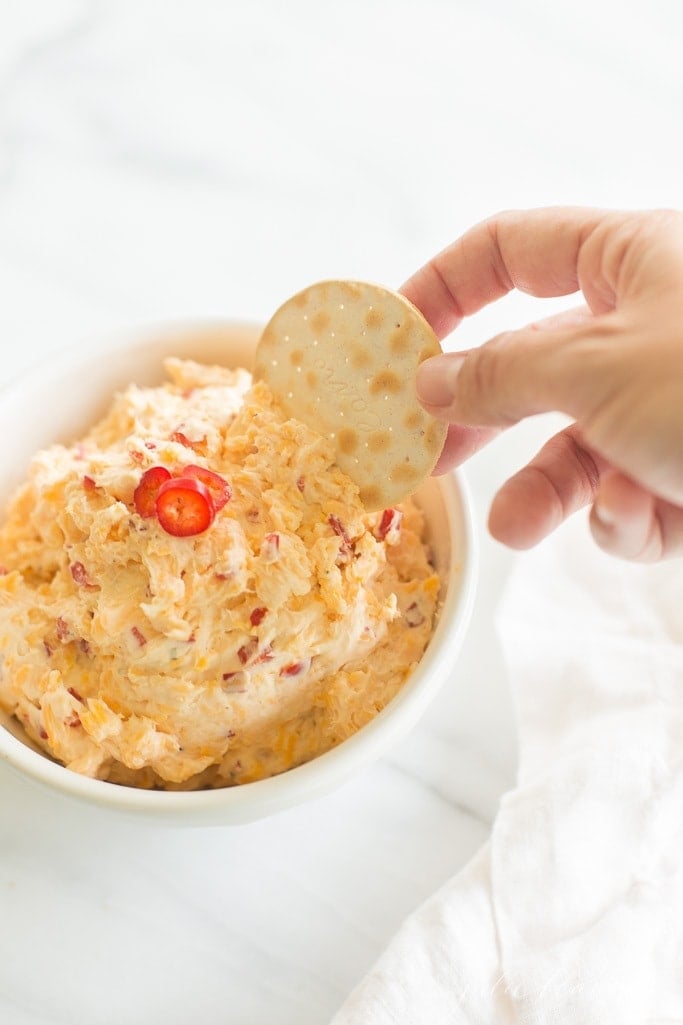 This easy endive appetizer is everything you crave for entertaining! It's healthy, gorgeous, and simply bursting with fresh flavor. Bonus? Endive lettuce is naturally so easy to hold… your guests will keep coming back for more!
This is an easy and delicious hors d'oeuvre you can feel good about serving! It's low calorie, low fat, and low carb.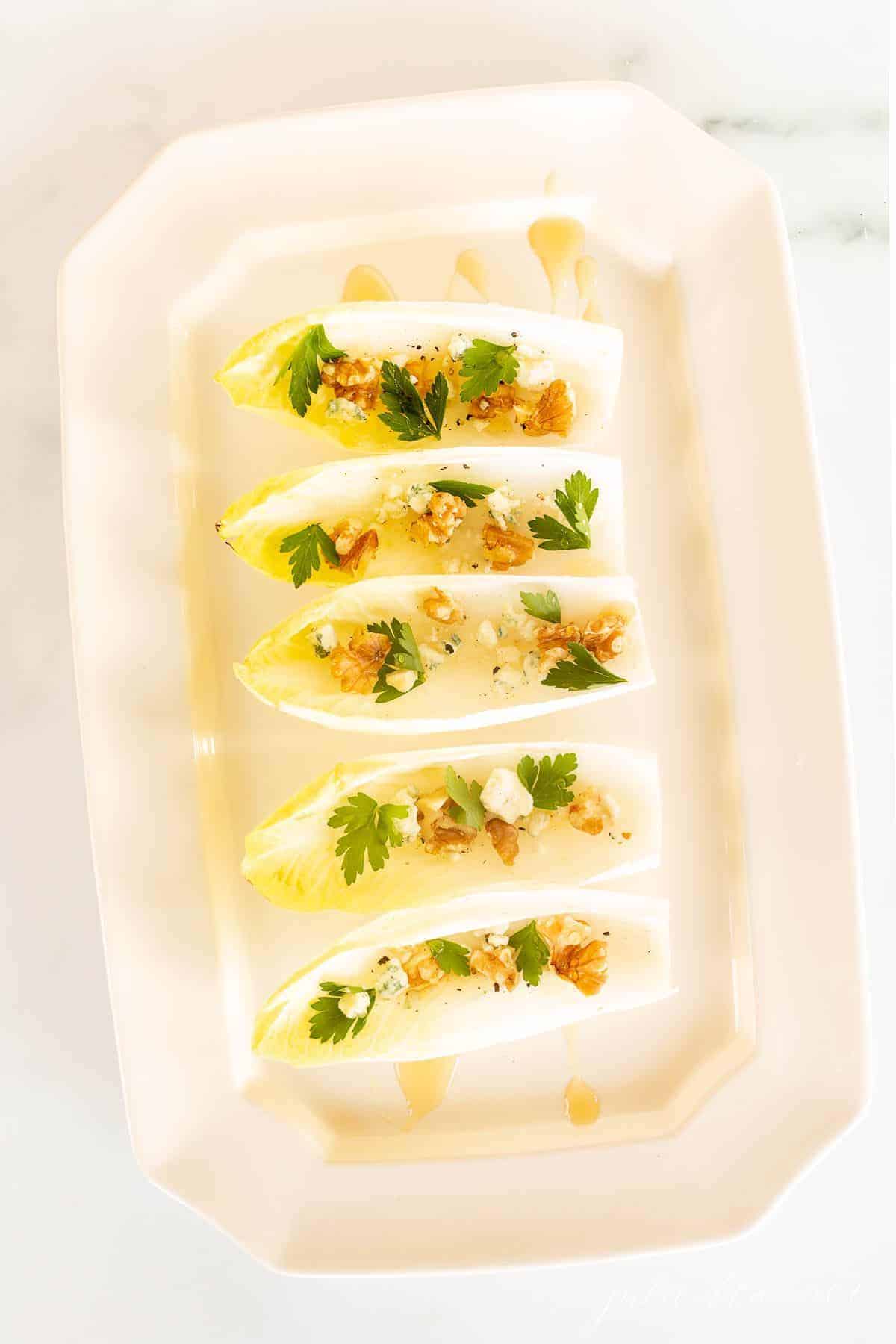 Hungry for more easy recipes? Sign up for my free recipe club and have amazing recipes delivered directly to your inbox each week!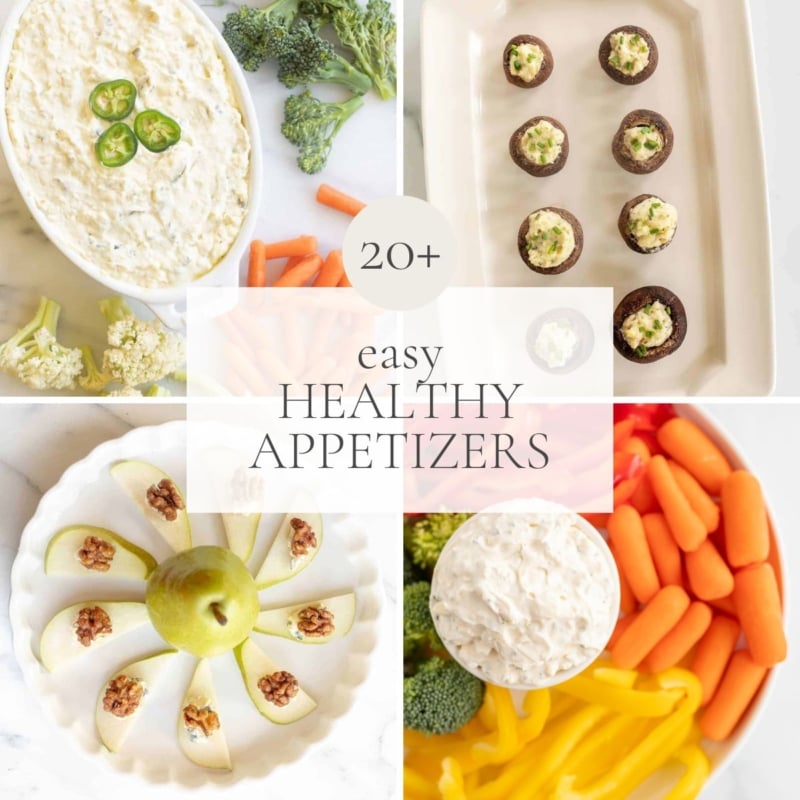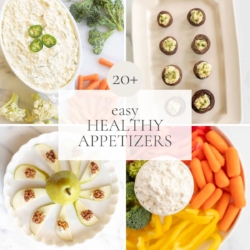 22 Healthy Appetizers
Get all the best healthy appetizers in one easy place with this fabulous recipe round-up! Whether you're searching for low calorie, low carb, or just a more generally wholesome option for appetizers, we've got it covered!
Instructions
Select your favorite printable healthy appetizer recipe and click through.

Organize, shop and prep all the ingredients.

Combine, bake or create in under 30 minutes. Many of these healthy appetizers can even be made ahead!
Tips
If you're hosting a larger group, include a variety of appetizers to accommodate any allergies or restrictions.
Calculating your servings according to your expected guest count? 1/4 of a cup is generally considered to be a serving size for dip recipes.
Use the 1x2x3x tab to double or triple any of the healthy appetizer recipes that appeal to you!
Calories:
102
kcal
|
Carbohydrates:
9
g
|
Protein:
5
g
|
Fat:
6
g
|
Saturated Fat:
1
g
|
Polyunsaturated Fat:
2
g
|
Monounsaturated Fat:
2
g
|
Sodium:
233
mg
|
Potassium:
140
mg
|
Fiber:
4
g
|
Vitamin A:
18
IU
|
Calcium:
23
mg
|
Iron:
2
mg
Estimated nutrition information is provided as a courtesy and is not guaranteed.
Explore More