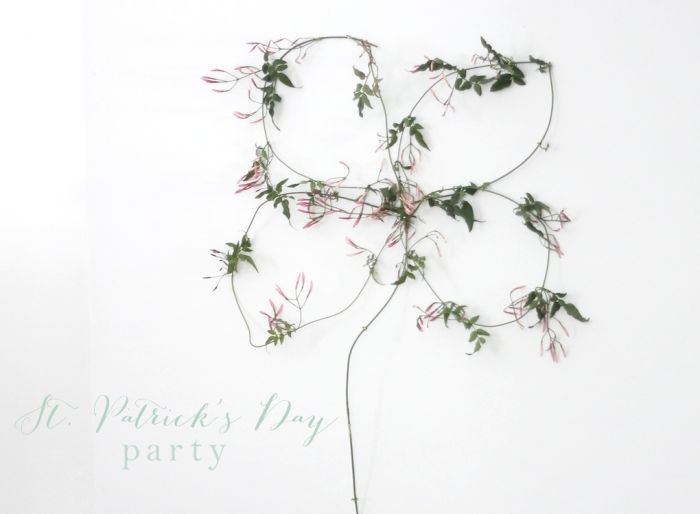 Gone are the thoughts of cheap, plastic, bright green party decor for St. Patrick's Day. Today I'm sharing my fresh take on St. Patrick's Day.
Last night, we hosted a couple of friends for St. Patrick's Day. Any excuse for a dinner party, right? There was plenty of beer, wine, cheeses, pie & laughter.
Don't miss these charming lucky to have you free printable tags if you're looking for more St. Patrick's Day inspiration!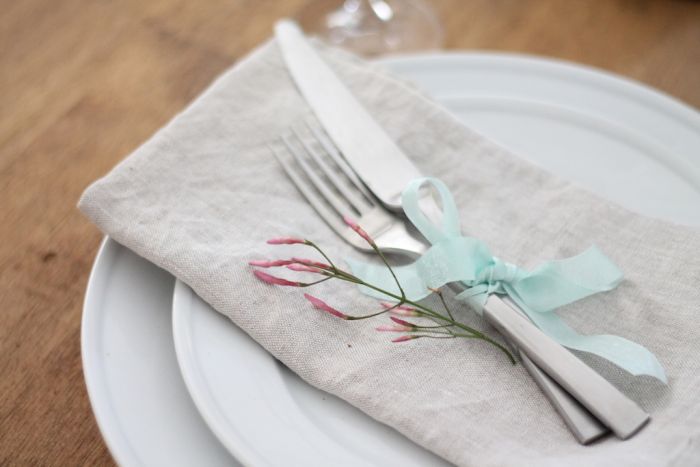 Each place setting included a snip of jasmine, mint ribbon, & an Irish blessing, which I tucked into the linen napkins.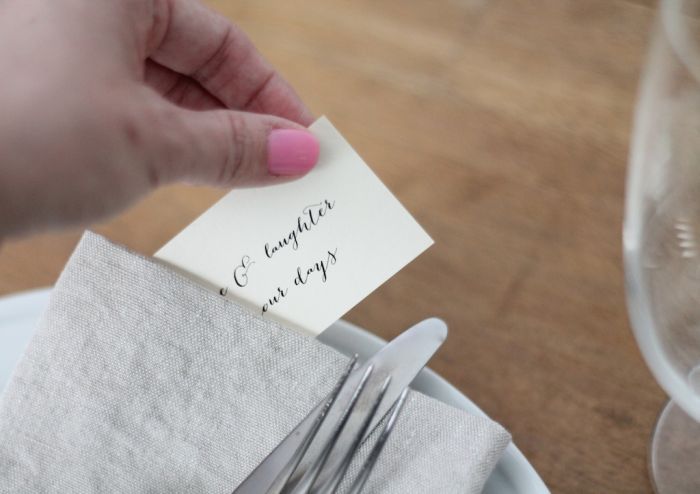 A few of my favorite Irish blessings…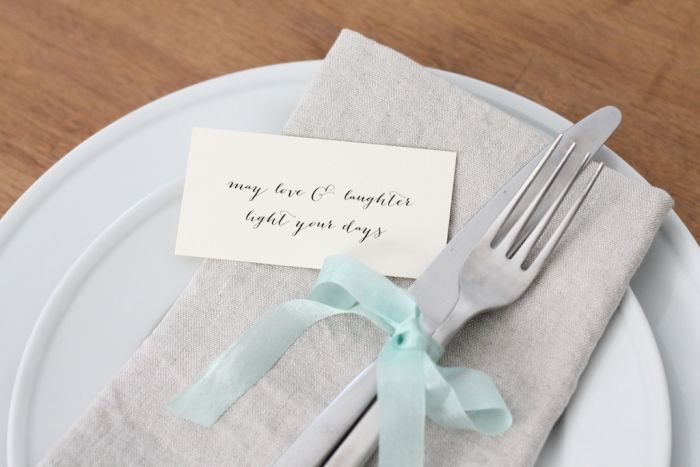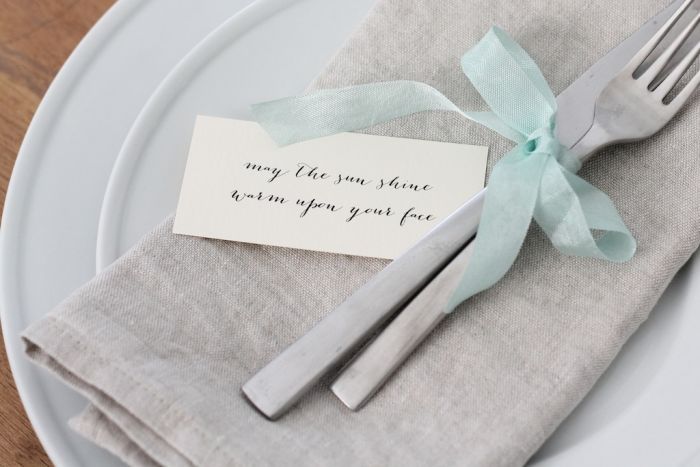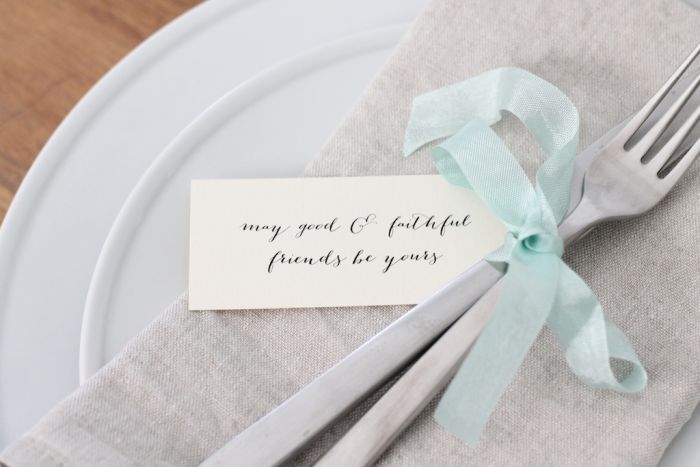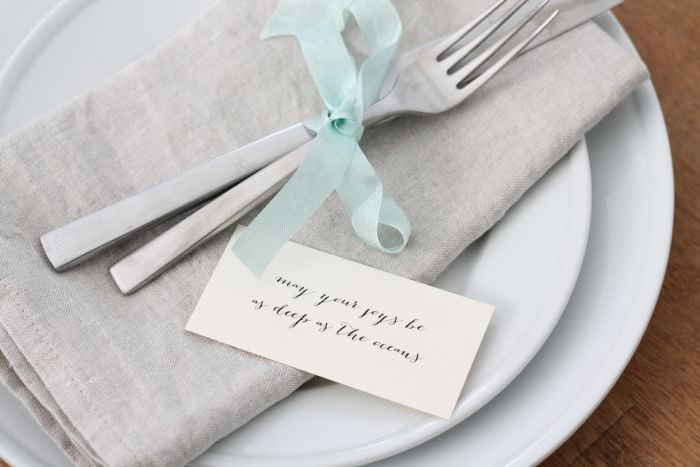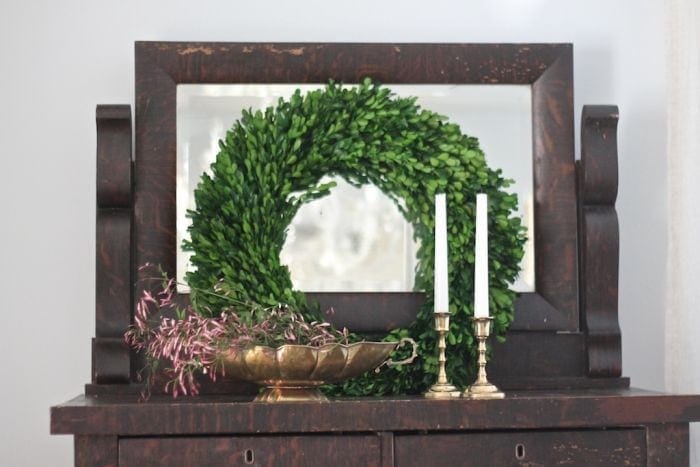 As always, I kept the decorations simple. I pulled the boxwood wreath from our front door, filled my brass pedestal bowl with leftover jasmine & added brass candlesticks.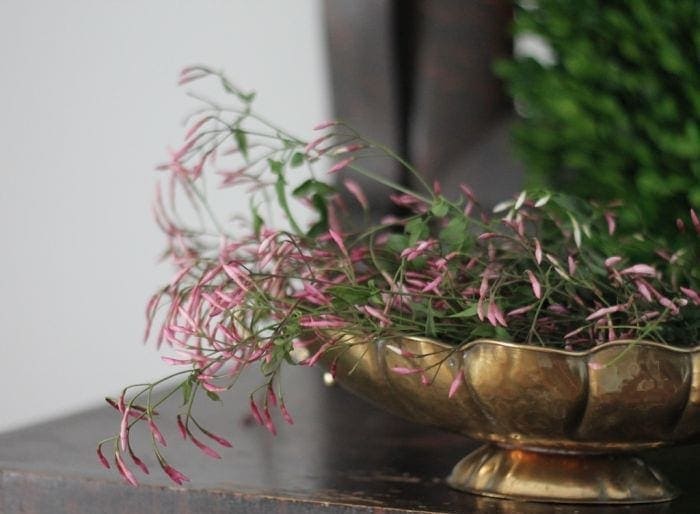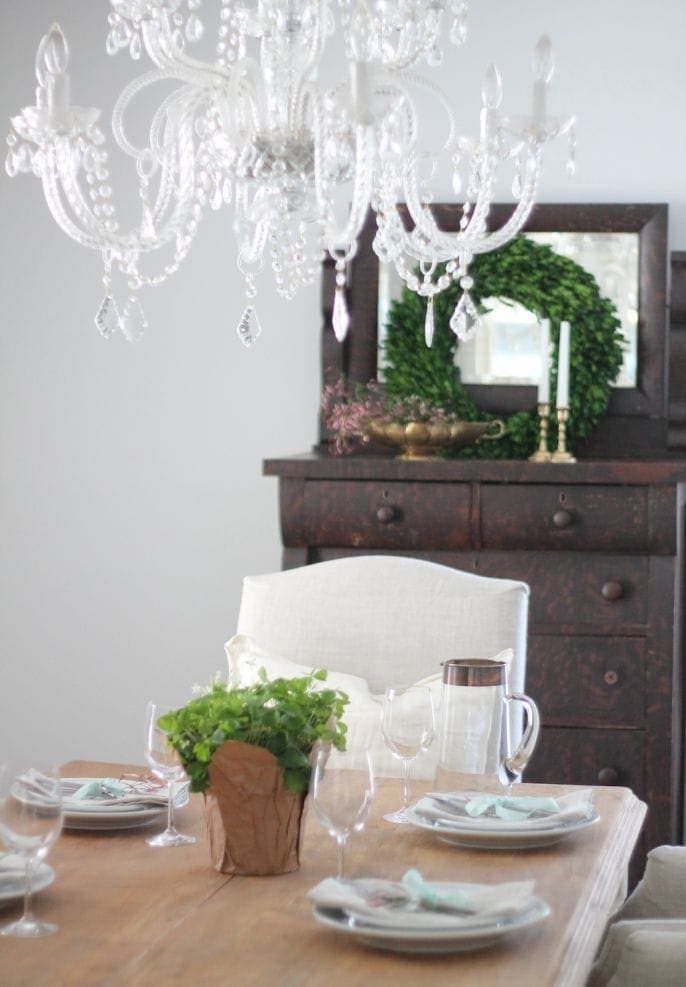 My clover plant made an easy St. Patrick's Day centerpiece, wrapped in kraft paper. I love how it closes up at night. It's a darling little plant to get you in the St. Patty's Day spirit! They make great gifts as well.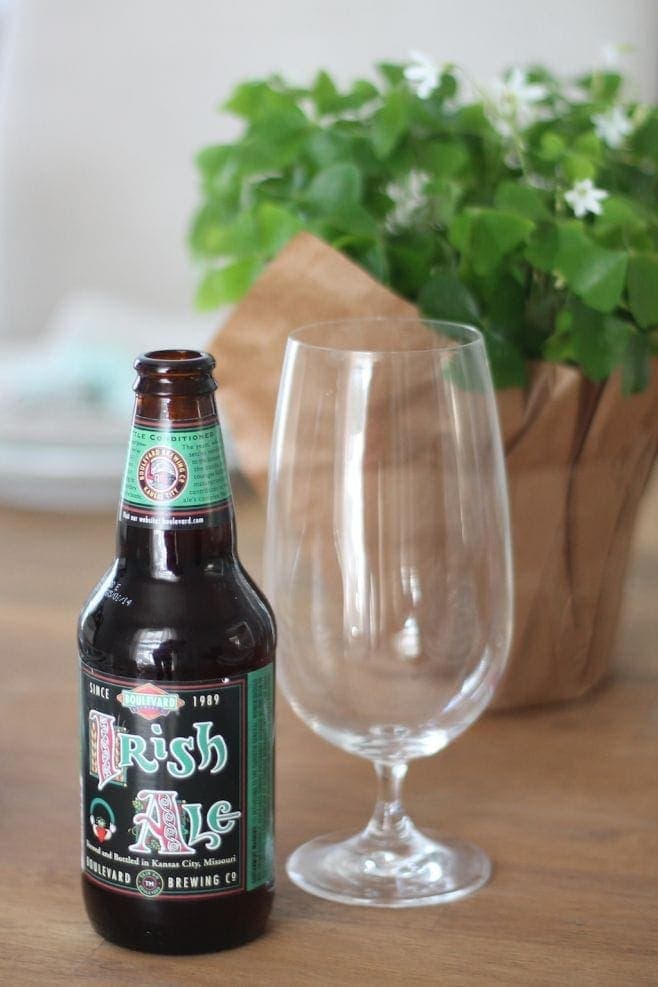 Irish beers, both local & from Ireland were included, of course!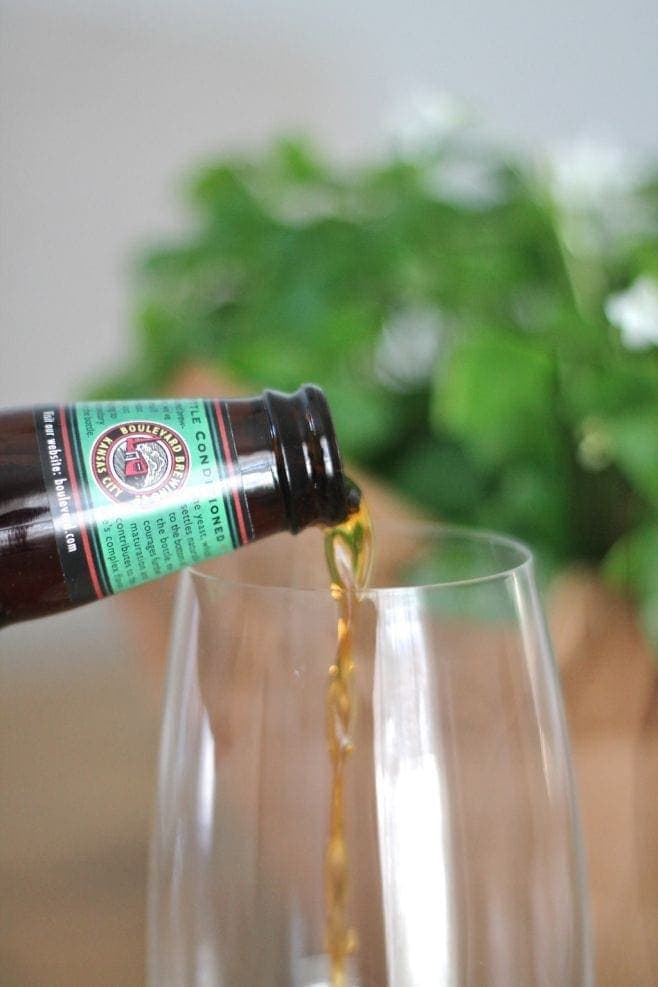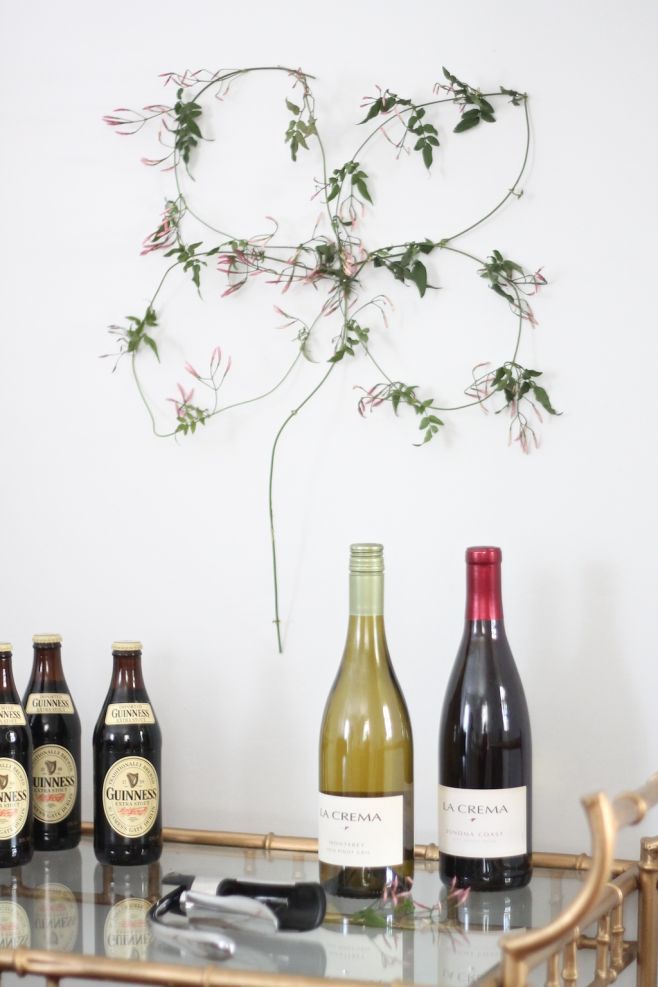 Disregard everything you previously thought about St. Patrick's Day. Do what you enjoy! Celebrate with what you love, for me, that's wine!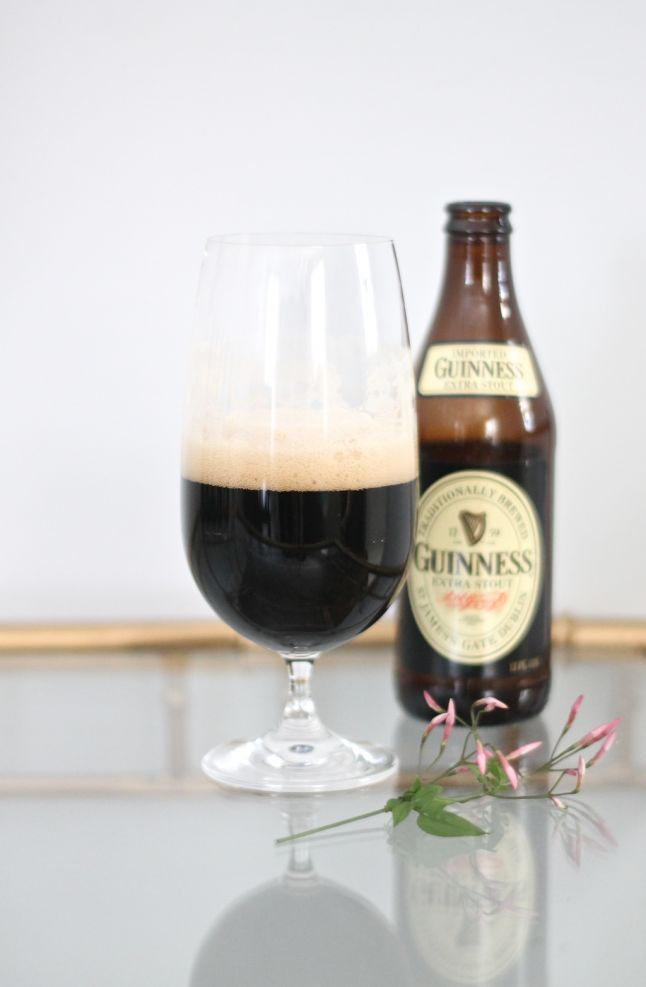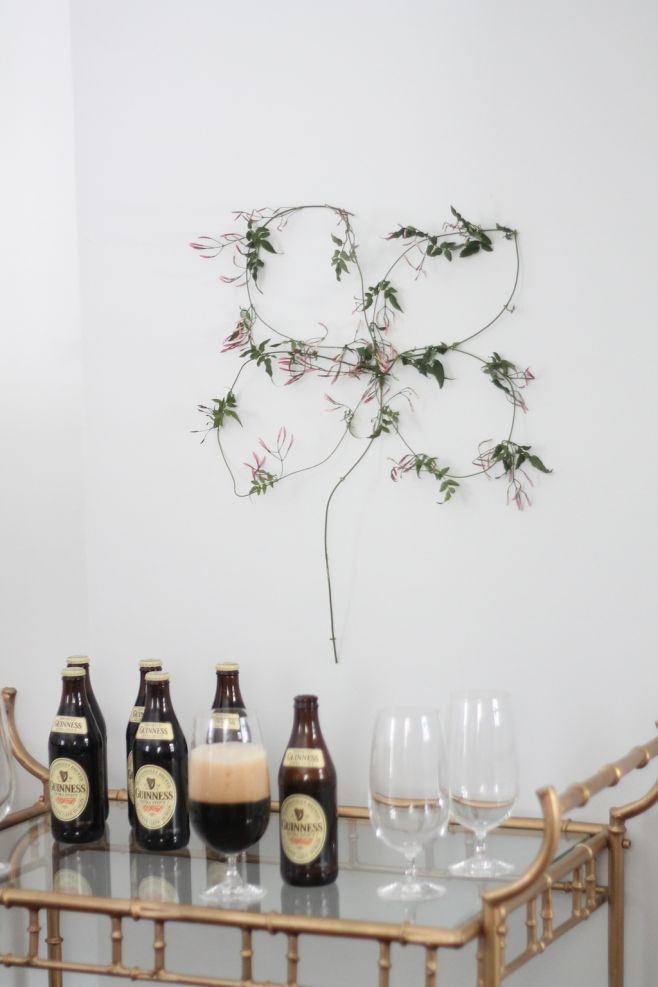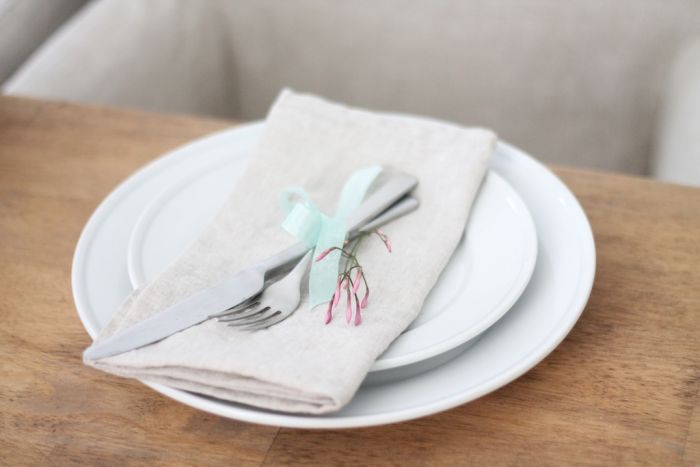 I like to think outside of typical colors & decorations. My St. Patrick's Day color palette included mint, green, hints of pink & flax. Click here to see last year's St. Patrick's Day party.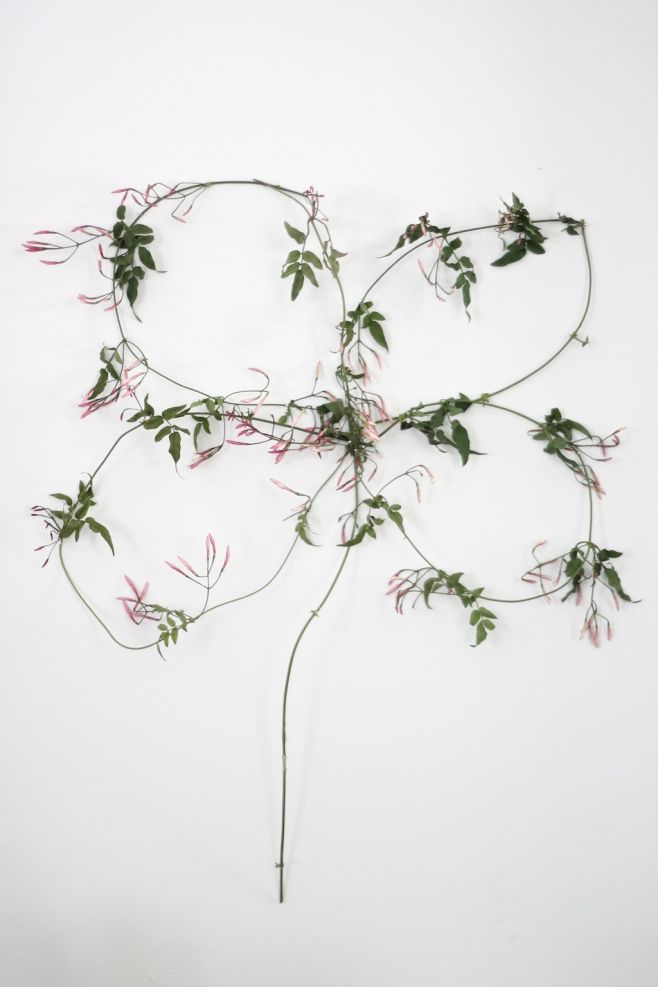 I created a four leaf clover from jasmine above our bar cart using pins & snipping excess leaves & buds. While a three leaf clover may have been easier, I'm feeling lucky this year. I look forward to sharing some recipes from the party next week, including a sweet & salty Guinness pie! Until then, subscribe by email, follow me on Bloglovin, Facebook & Instagram & pin with me on Pinterest!