Learn how to host an easy wine tasting at a local restaurant for a fun, relaxed party that can be enjoyed by people of all walks of life!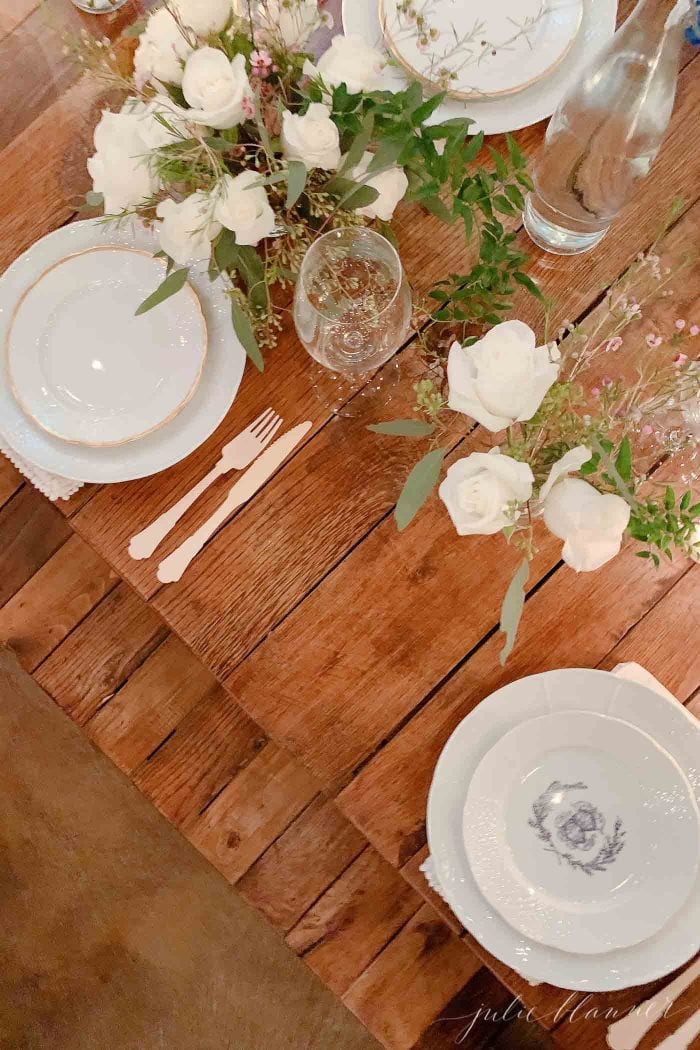 Last weekend we celebrated my 40th birthday with friends. Initially I had decided to forgo a party but as my 40th birthday crept up, I couldn't resist.
I had considered a number of 40th birthday party ideas and ultimately decided that with a mix of friends from different seasons in my 40 years of life, a wine tasting would be a fun way to kick off the evening.
Since I couldn't invite you all, I wanted to share a few iphone snapshots with you and some effortless 40th birthday party ideas!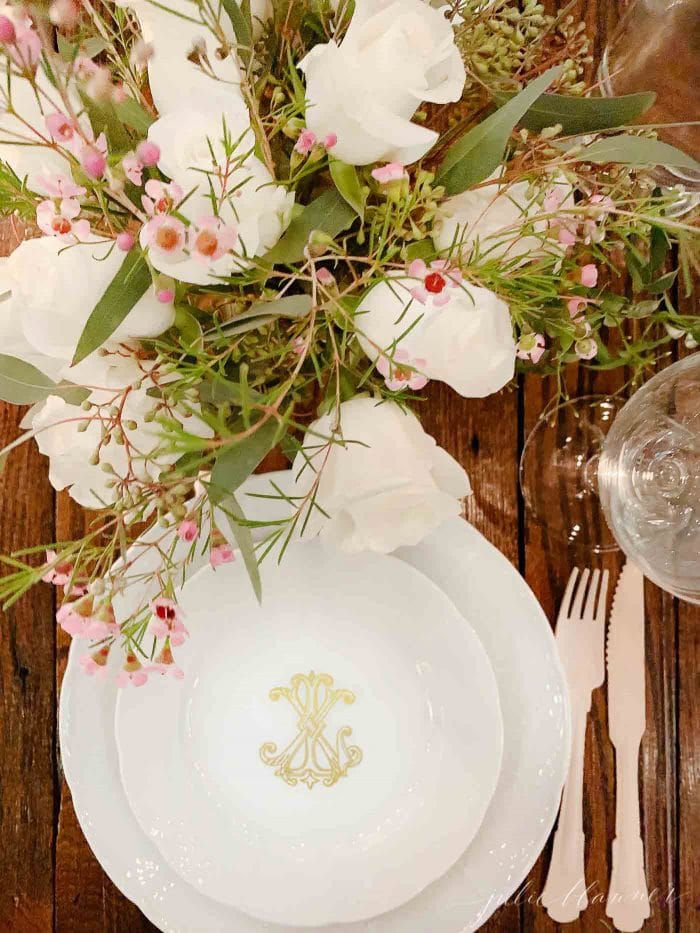 I was feeling a little uneasy about my 40th, largely because my mom passed so young, but I'm so glad I took the opportunity to celebrate life.
Do not regret growing older, it's a privilege denied to many.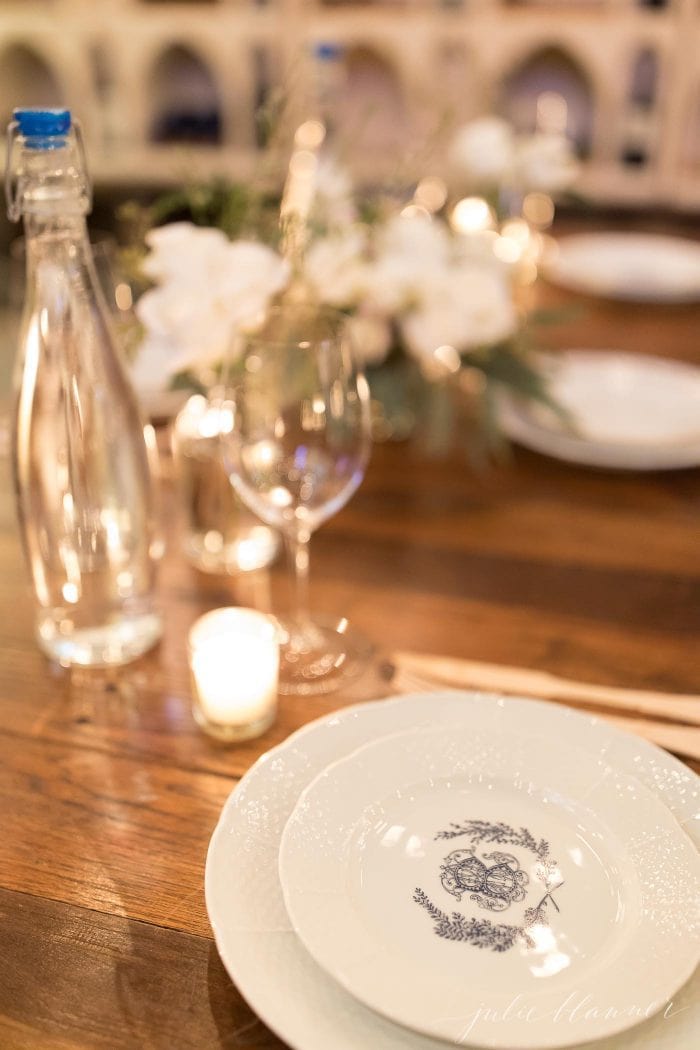 So we gathered our friends from near and far and enjoyed a memorable evening and that it was!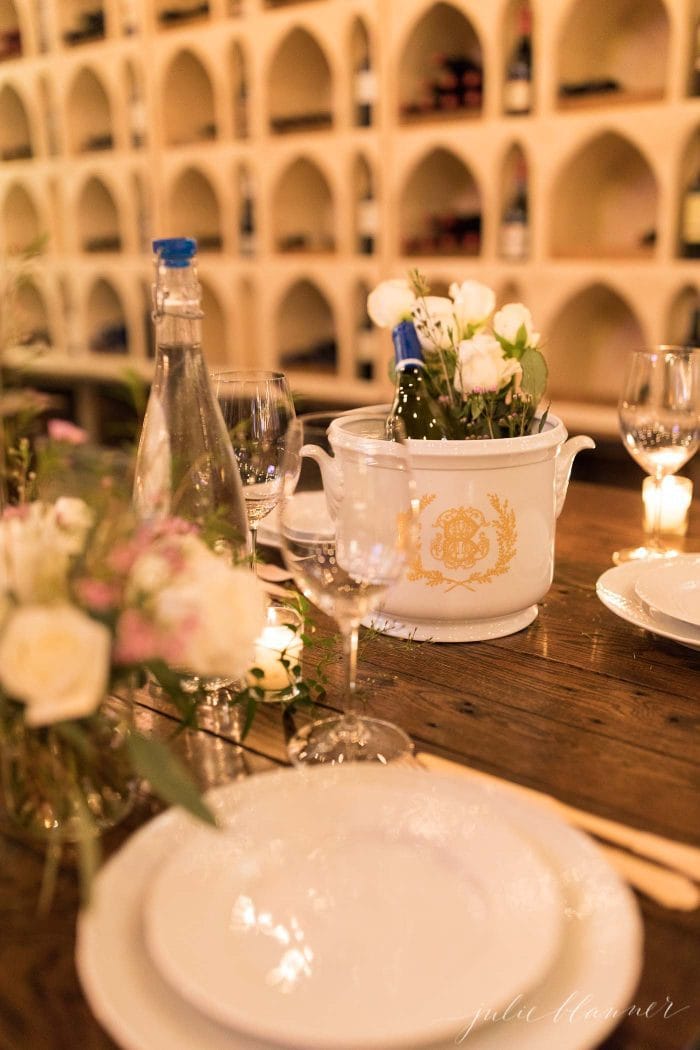 We had an informal wine tasting at a local wine bar that allowed guests to mingle as wines were poured. Having an activity puts everyone at ease and gives everyone a sense of being in it together. It's a great ice breaker.
For the flowers, I created a larger low lying centerpiece in the center of the table, a couple of bud vases filled with blooms to each side and candlelight to make it feel more significant.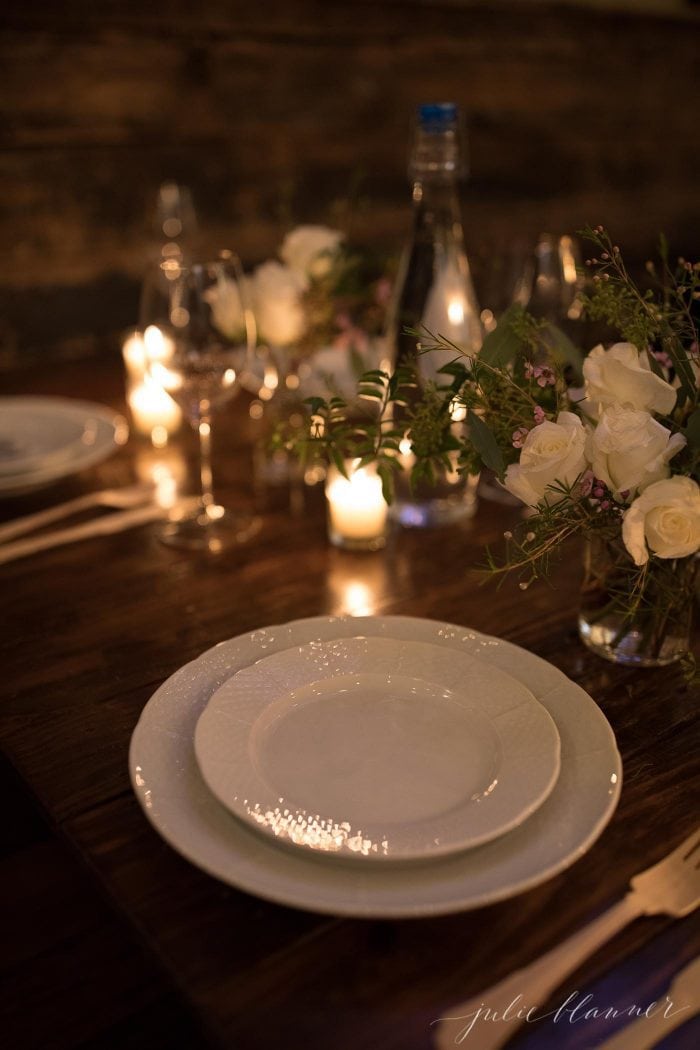 Arrangements for 4 tables cost just $40 in flowers! You can learn more about Where to Buy Flowers here and see how I made them step by step on Instagram stories in highlights! The arrangements were a mix of roses, waxflower and eucalyptus – all of which are really inexpensive and accessible!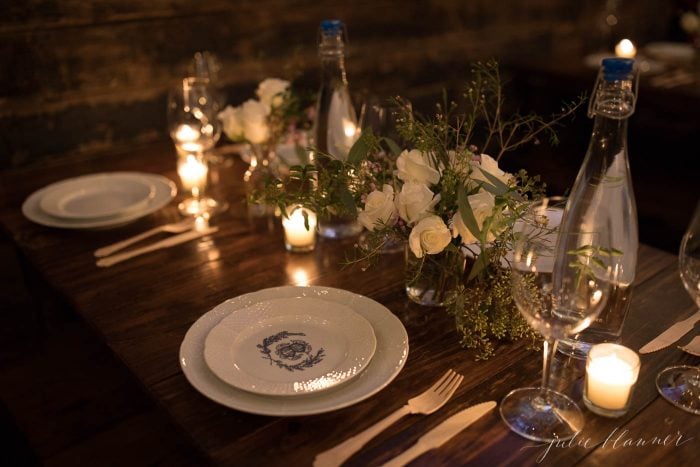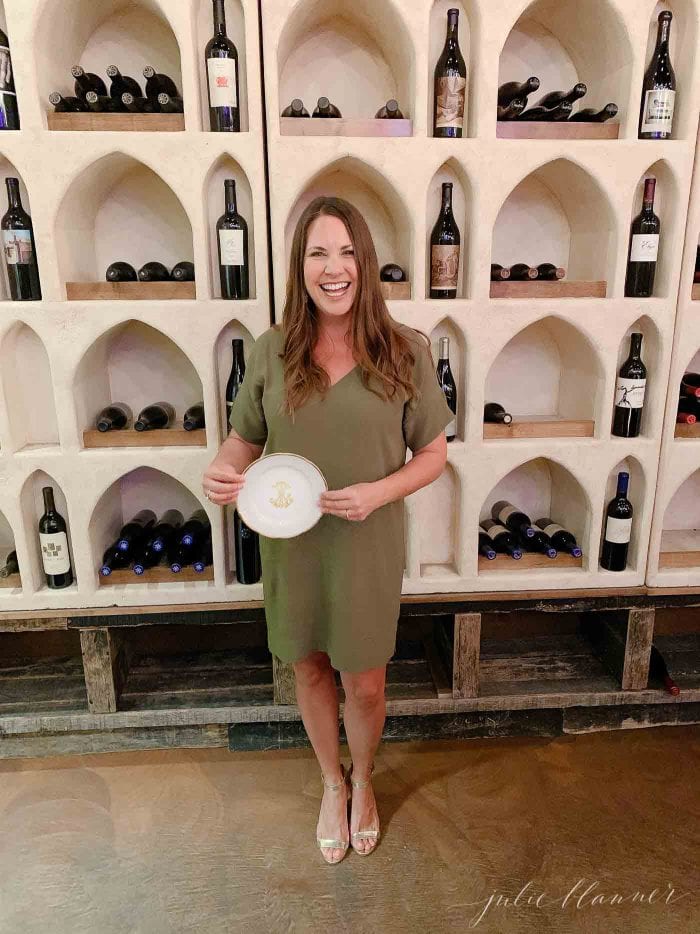 To set the table I had a few plates monogrammed to integrate into other rentals. It's my favorite way to personalize an event and they are not only a great keepsake, but can be used again and again! Mixing and matching allows you to maintain a budget while still making it feel special.
To signify my 40th I had them make a 40 in roman numerals for my place setting. This would also be beautiful for a 40th or 5oth anniversary party or gift! We're fortunate to have Sasha Nicholas just a few short minutes away but you can order your own pretty place settings and gifts here. The champagne bucket makes a beautiful gift and doubles as a vase or utensil holder.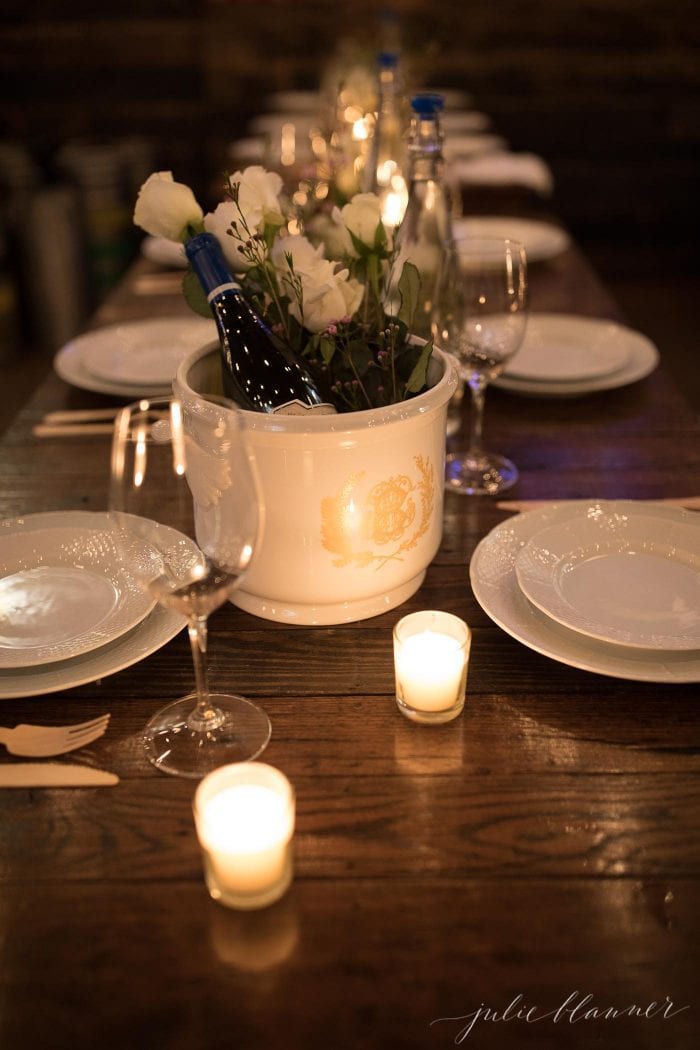 This pretty wood flatware is not only a renewable resource, but inexpensive as well. It makes a beautiful alternative to renting or washing an abundance of flatware for large parties. They're easier on the environment and on the eyes as well. You'll be seeing these again soon at my niece's shower in a couple weeks! 300 utensils are just $19.99!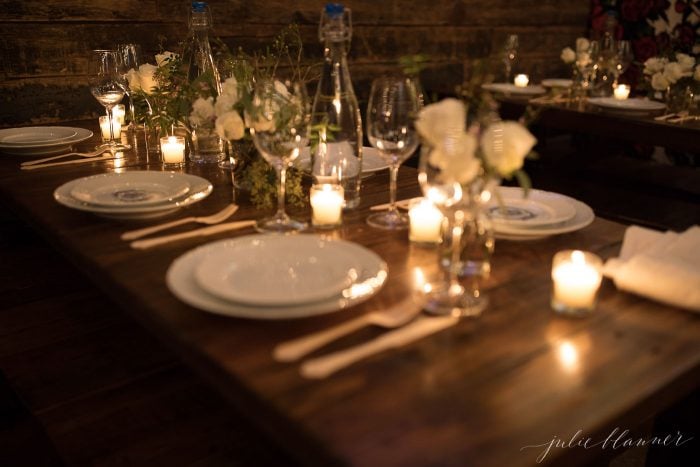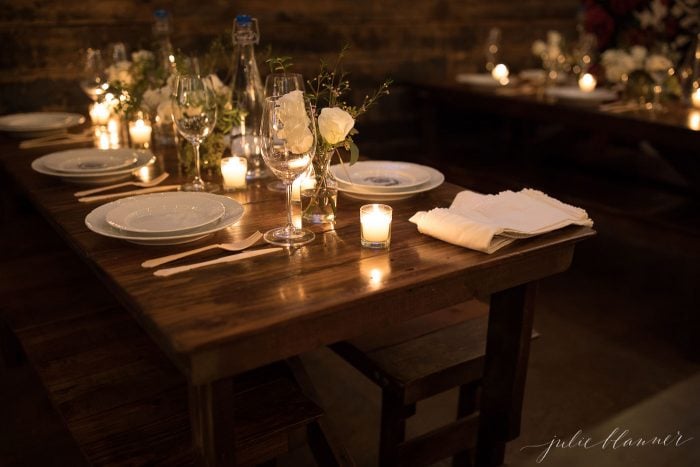 Finally, napkins! I have these pretty cloth napkins in both navy at the lake cottage and cream. They're a great staple and versatile for entertaining large groups. They were so beautiful tucked under the place settings and again, made the evening feel a little more special.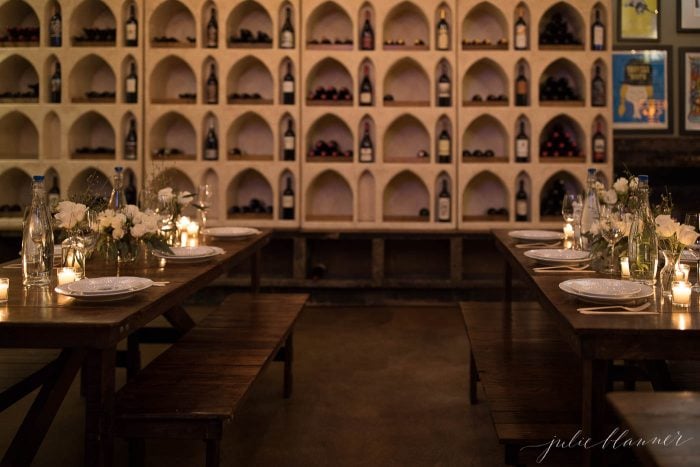 You can shop these 40th birthday party ideas below. Thank you so much for following along!