How to make a darling nautical rope vase in just 5 minutes for nautical decor for your home, wedding, shower and more!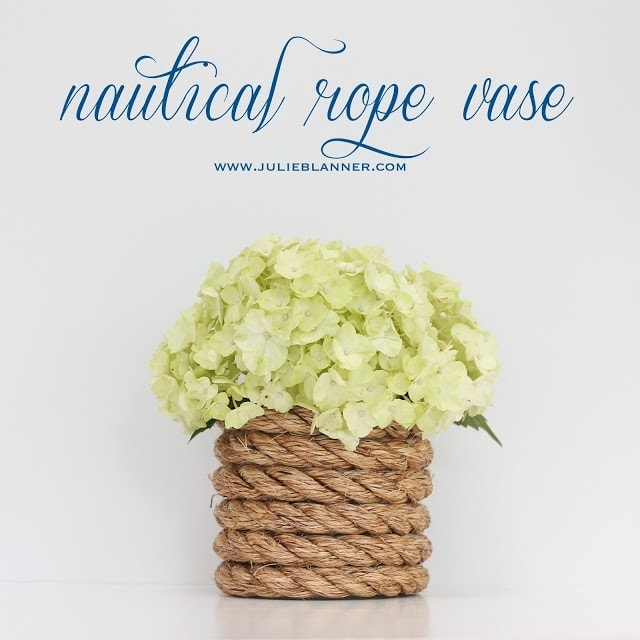 I'm putting the finishing touches on our
guest room
and needed a little more decor. I had decided to go with a nautical them to embrace the navy blue carpet and brighten up the space. So naturally, nautical rope fits well with the theme, and more importantly, the budget!
I had purchased 25 feet of rope several months ago to hang our front porch swing from. Unfortunately, I didn't realize that the swing needed to be replaced all together, so I had a lot of spare rope!
As a wedding and event planner, I also have more vases than I'd like to admit. What to do? Combine the two and create a nautical rope vase.
This nautical rope vase requires just 5 minutes hands on time, $4 of rope and an inexpensive glass or vase. In fact, you can even purchase a vase at the dollar store!
While this vase primarily resides in the guest bedroom, it often makes appearances as a centerpiece indoors and out. You can see how I created a
nautical table setting
with it here.
This project is so quick and easy that it was even featured in print by
Woman's Day Magazine
and online by Country Living and MSN! You can get the full printable tutorial in the card below.
Supplies to Make a Nautical Rope Vase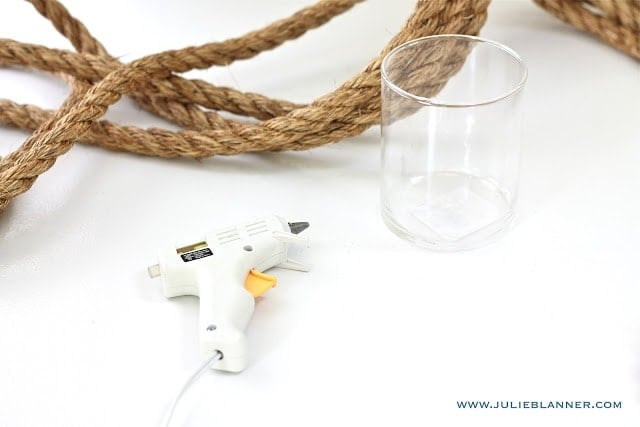 rope – about 50 cents a foot at a hardware store or available at Michael's, Hobby Lobby and Joann's
vase – this one was originally $2. Can be found at the Dollar Store, Target, Walmart, Michael's and more.
glue gun
glue sticks
heavy clip
How to Make a Nautical Rope Vase
Since I'm just getting by, one nap time at a time, a love a quick project and this one is no exception!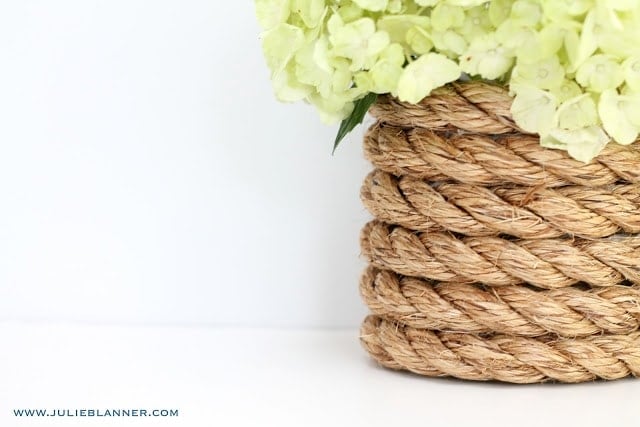 Wouldn't these make gorgeous nautical wedding centerpieces? It's so easy to fill with flowers.
Hydrangea
are the easiest to work with, but you can use
roses
,
tulips
, an array from your garden and more!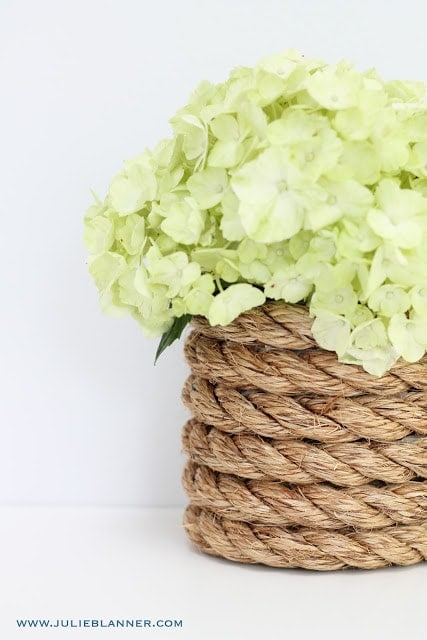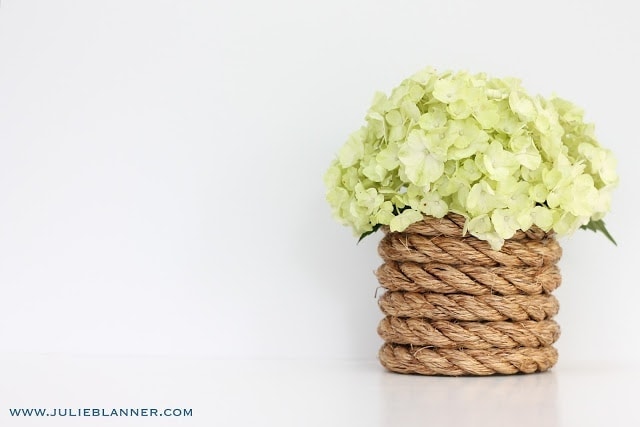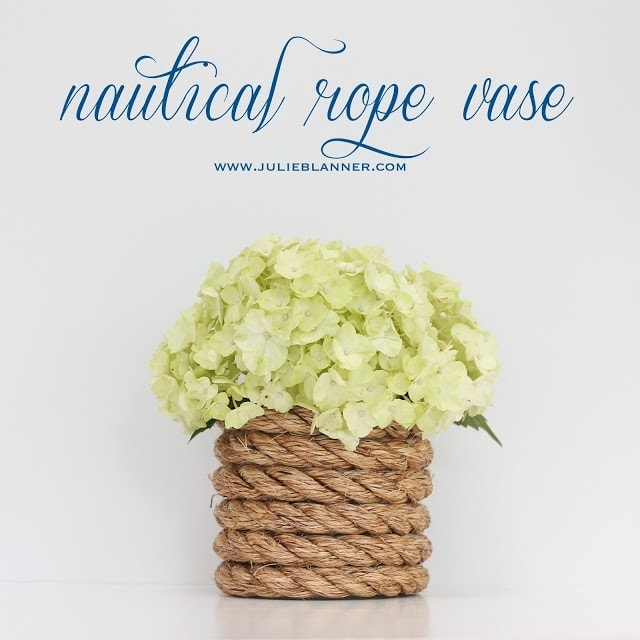 DIY Nautical Rope Vase
How to make a nautical rope vase for home decor, a wedding or shower centerpiece for just $4 in 5 minutes!
Tools
Glue Gun + Glue Sticks
Heavy Clip
Instructions
Beginning at the base of the vase, add hot glue to the inside of the rope.
Working your way around tightly, every now and then add a dap to the top of the rope.
Once you reach the top of the vase, using a heavy clip, let the rope sit for a few minutes so that it is well secured.
Cut the rope.
Notes
can substitute a vegetable can, coffee container or drinking glass