Learn how to throw together a sweet, casual birthday party for anyone in your life, in under an hour! These five simple last minute birthday party ideas will make any event feel special and beautiful.
Learn how to shop your own home, stop by the grocery store, and create something magical. Let's celebrate every meaningful occasion with these sweet ideas.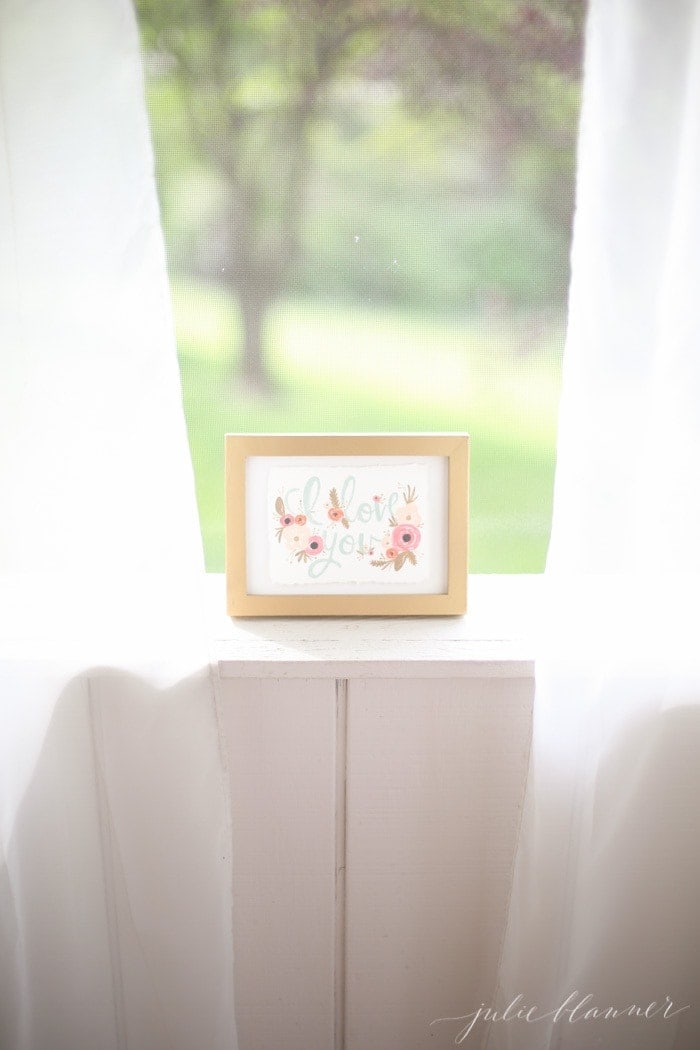 You know me… despite my best intentions, I'm always last minute. Sometimes as a mother, that means planning a last minute birthday party.
Fortunately, you can get just about everything you need from your local grocery store! Today I'm rounding up the best EASY ideas to throw a birthday party at the very last minute.
Use the drop down Table of Contents menu to navigate this post, and don't forget to pin it and save it for later!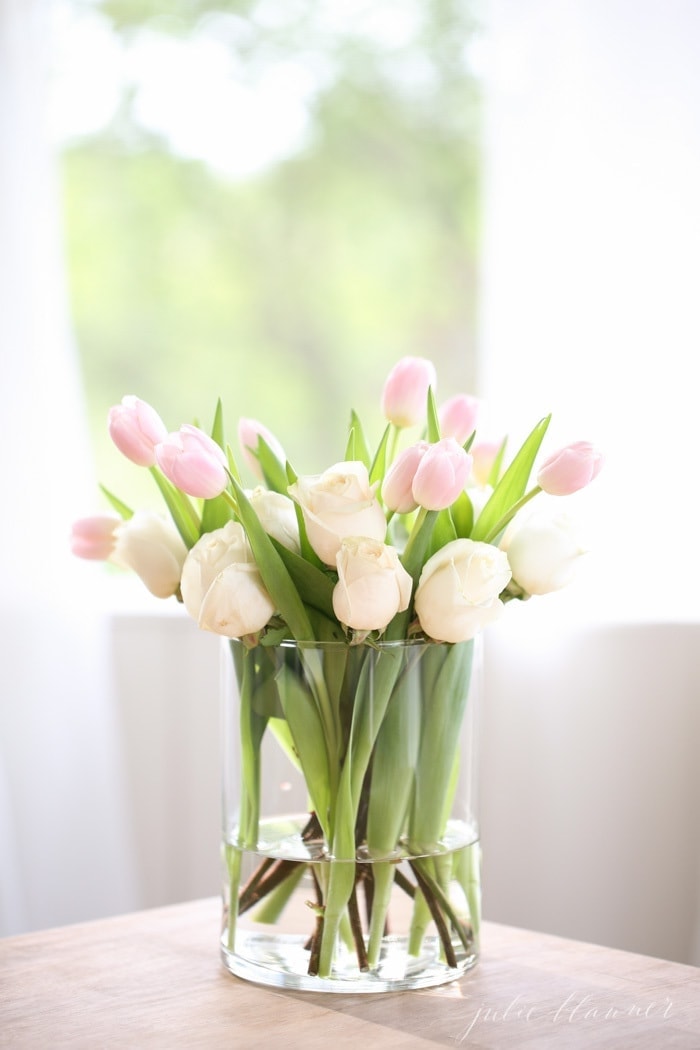 Last Minute Birthday Party
We've got so many fun ideas. First, a few of my favorite tips and tricks, and the answers to your frequently asked questions.
Tips
Keep it simple.
An organization system is key to last minute party planning!
Keep a stash of party plates, napkins, birthday candles, and more in a pantry or closet basket.
A few of your closest friends and loved ones will be enough to make the birthday kid (or adult) feel special. The guest list doesn't need to be big!
Adjust your expectations.
Have fun! That's what it's all about.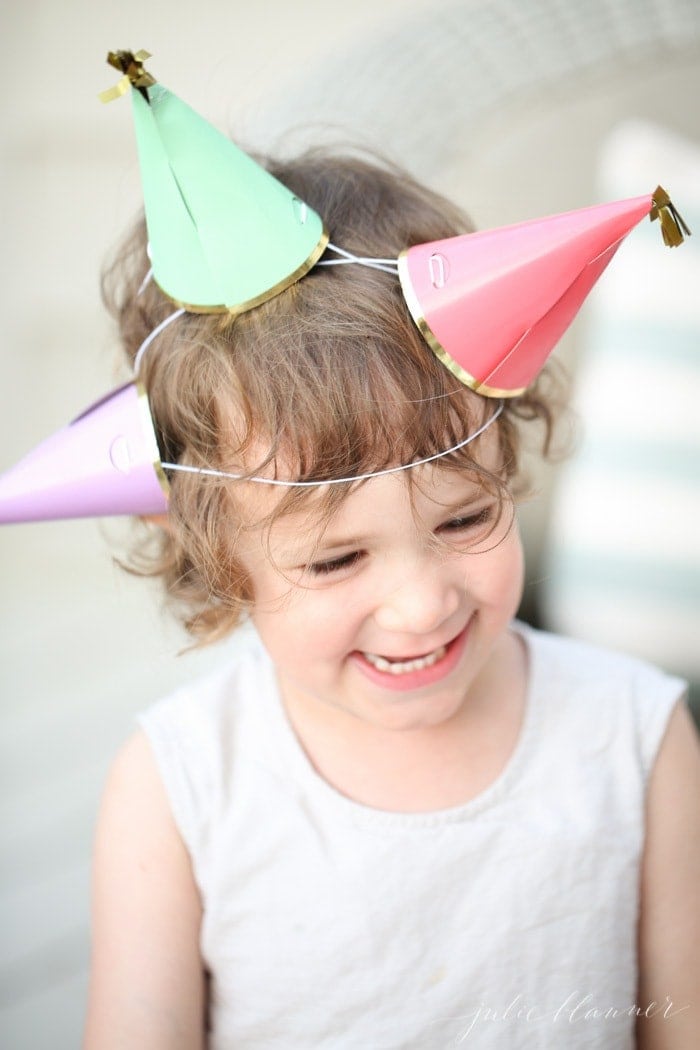 Frequently Asked Questions
How can I throw a last minute birthday party?
Head to the grocery store, and then follow these five easy ideas to create a simple, customized party that will feel like the perfect celebration!
What do I need at the grocery store to throw a birthday party?
Grab the following items to help make an instant party:
A Birthday Cake
Paper Products (If you want any paper plates, napkins, cutlery, cups, etc)
Fresh Flowers
Balloons
Fruit (for Fruit Infused Water)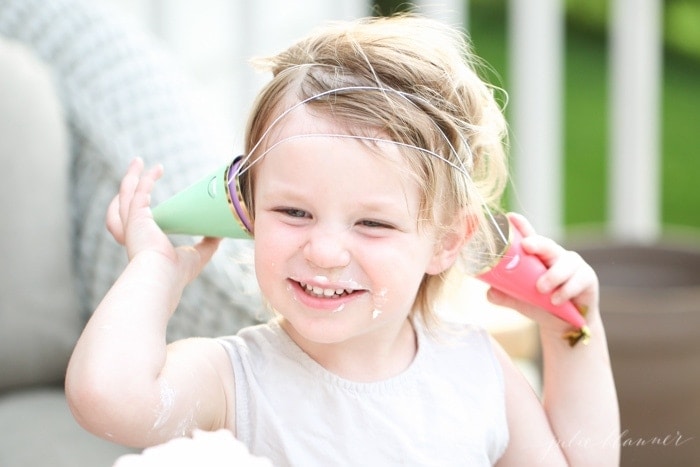 How to Throw a Last Minute Birthday Party
Here's a few of my favorite ideas to get the party started. I promise, you really can do this during your child's nap – and in less than an hour if necessary!
Don't Underestimate your Grocery Store Bakery
A lot of great cake decorators work in grocery store bakeries for benefits! In fact, one of the best I know worked for Target bakery for years before opening her own boutique.
Send them a photograph of what you want and see if they can accommodate you. Adalyn had an adorable Hello Kitty cake for her birthday party and Ani had darling Hello Kitty cupcakes, made just down the street, which saves an extra trip to a bakery!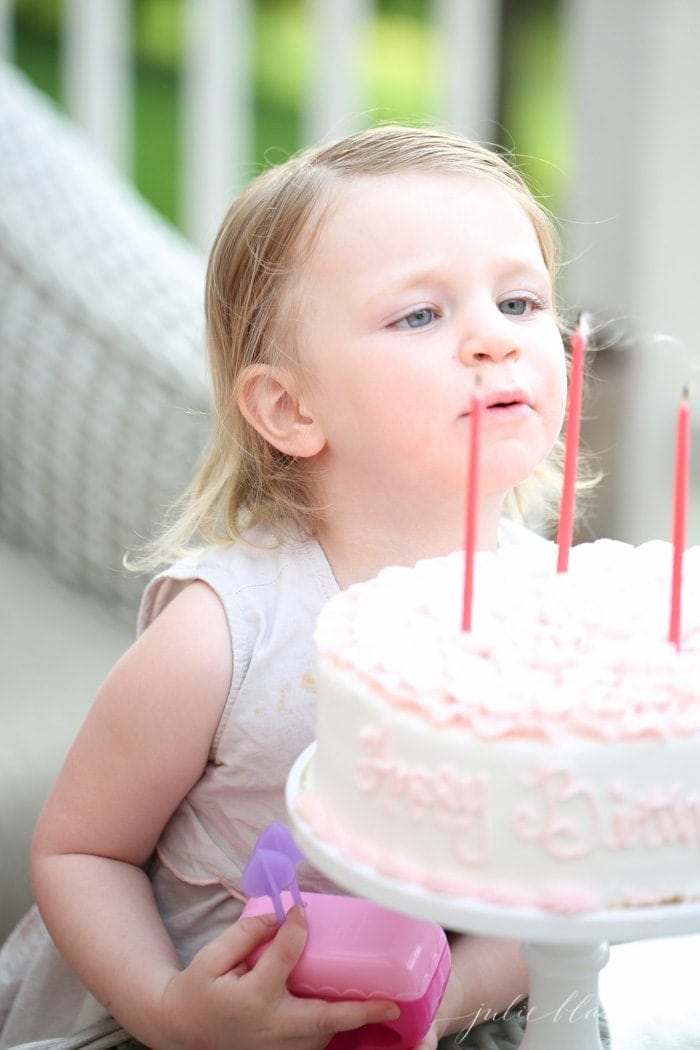 Shop your Home
Rather than purchasing an abundance of party supplies, shop your home for party decorations. I repurposed a few pieces of art from Isla's rooms and used her name banner in lieu of a Happy Birthday banner.
These gold framed pieces are always in her room, and we pulled them out to enjoy them for her party.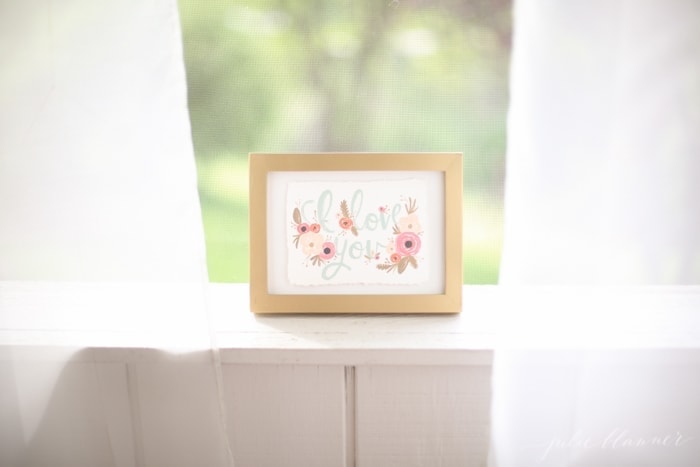 I know it's not much, but it's enough to make the space feel special and celebratory. We're working on nap time, friends – time is precious but I promise you can make a party feel precious too.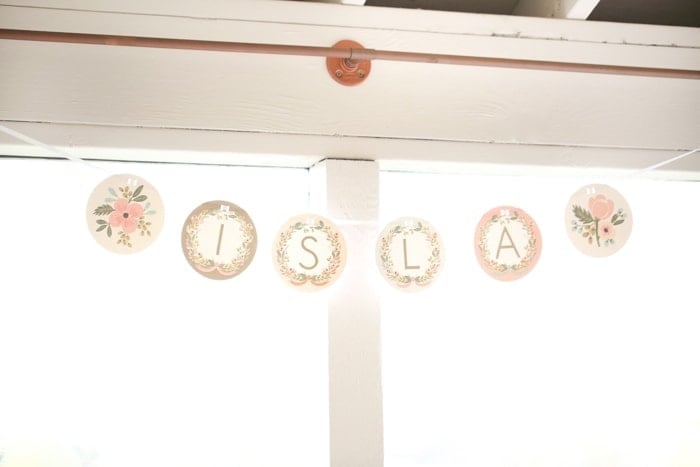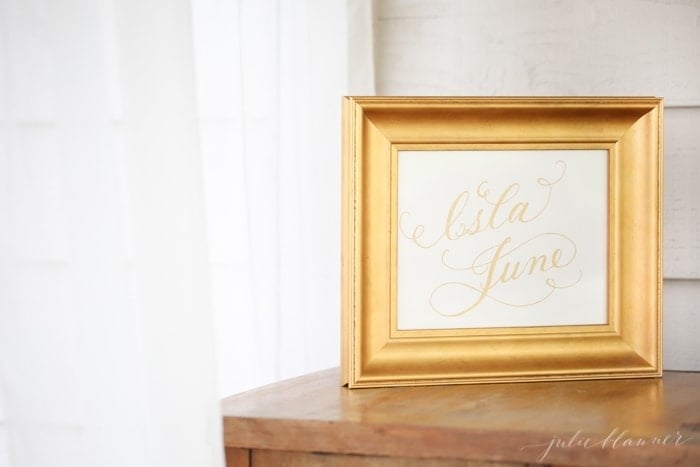 Add Flowers
They instantly make every day an event, and can make any event feel so much more special.
Create a last minute flower arrangement like this one with roses and tulips – it's so much easier than you think.
This simple centerpiece took less than 10 minutes and $10 to make. You can learn Where to Buy Flowers here, and get my best tips for Trader Joe's Flowers here!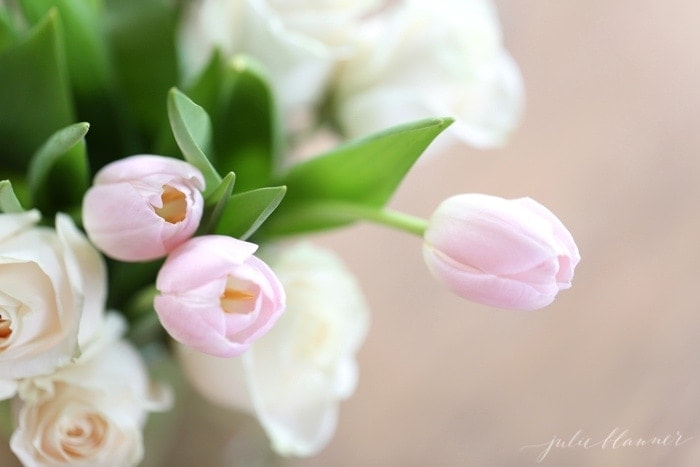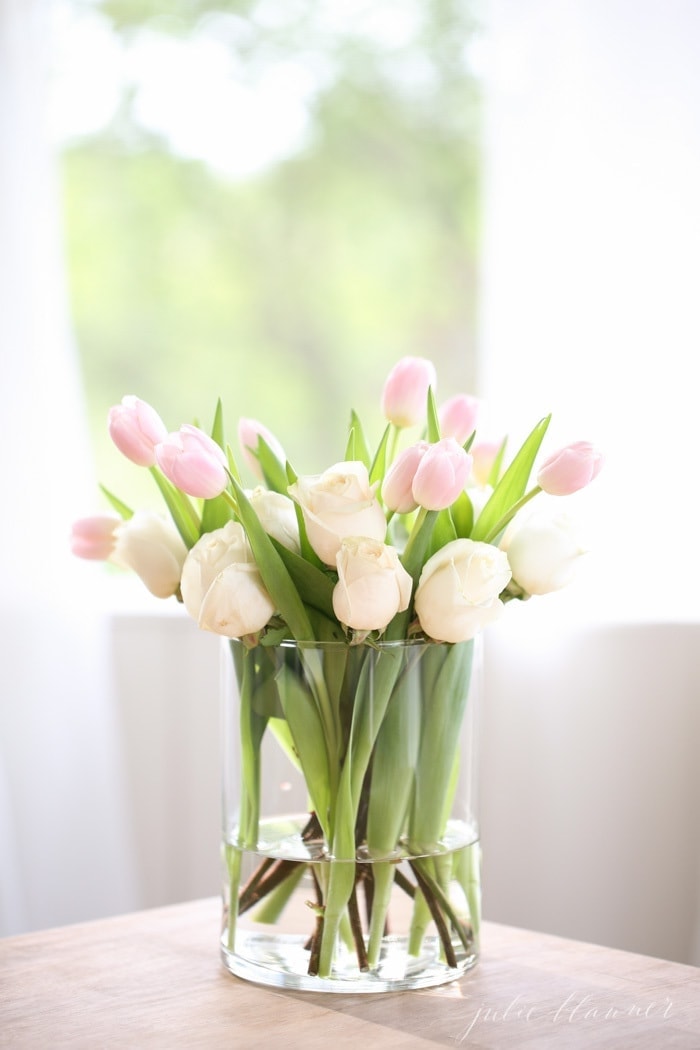 Make it Eclectic
Eclectic doesn't mean messy… it means collected, and gathered with care (in this particular case).
Mix and match your china and everyday dishes, use your classic cloth napkins, just try to stick to a simplified color palette to keep it cohesive.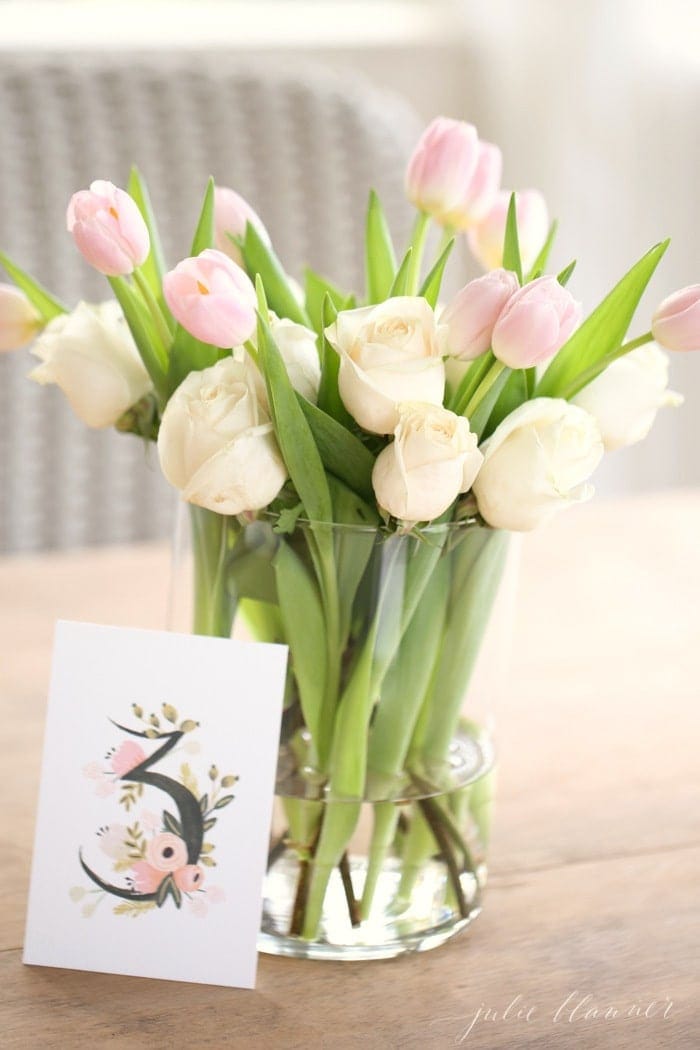 Offer a Signature Drink
For Isla's party it was just water infused with strawberries. Learn more about Fruit Infused Water flavors here – they are so simple to make and it's such an easy way to create something special.
I made it 30 minutes before guests arrive in a pitcher so that guests could easily serve themselves. It's a great way to reduce stress when hosting a last minute birthday party.