Our kitchen may have stalled out in late spring, but we're still enjoying it. Little by little I've been unpacking boxes from the basement, organizing and decorating our new kitchen. For the first time in 3 years, I was so excited to infuse a little fall kitchen decor.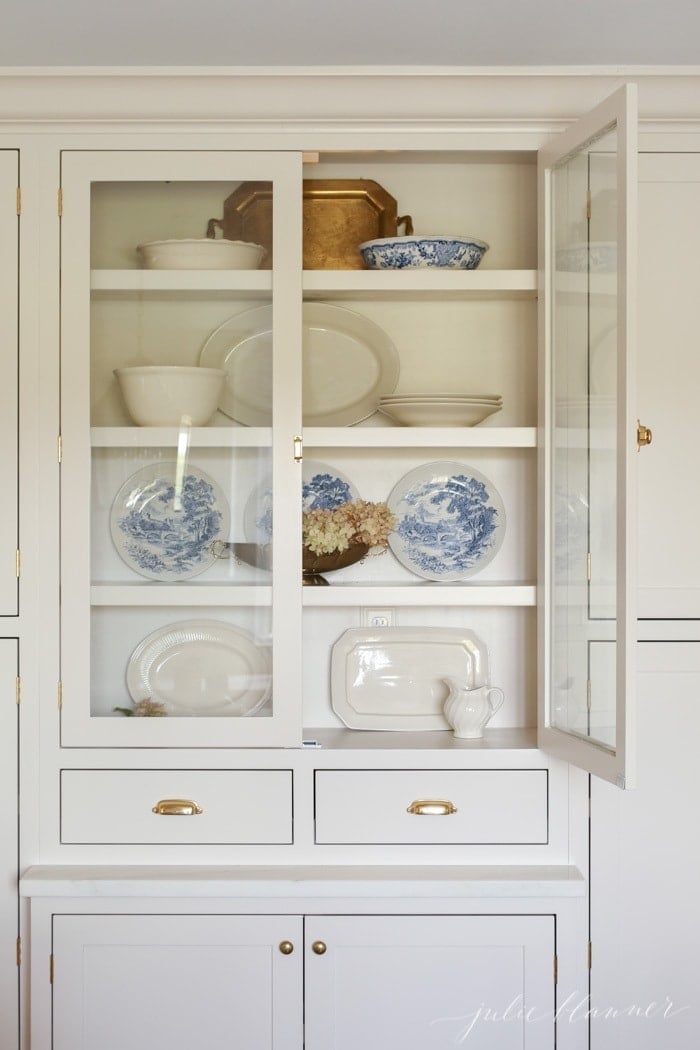 Our kitchen was functional, but dark – especially as fall approached. We nearly doubled the size of the window, opened up the layout a bit and used a creamy paint to match our new range to make it lighter and brighter, yet warm.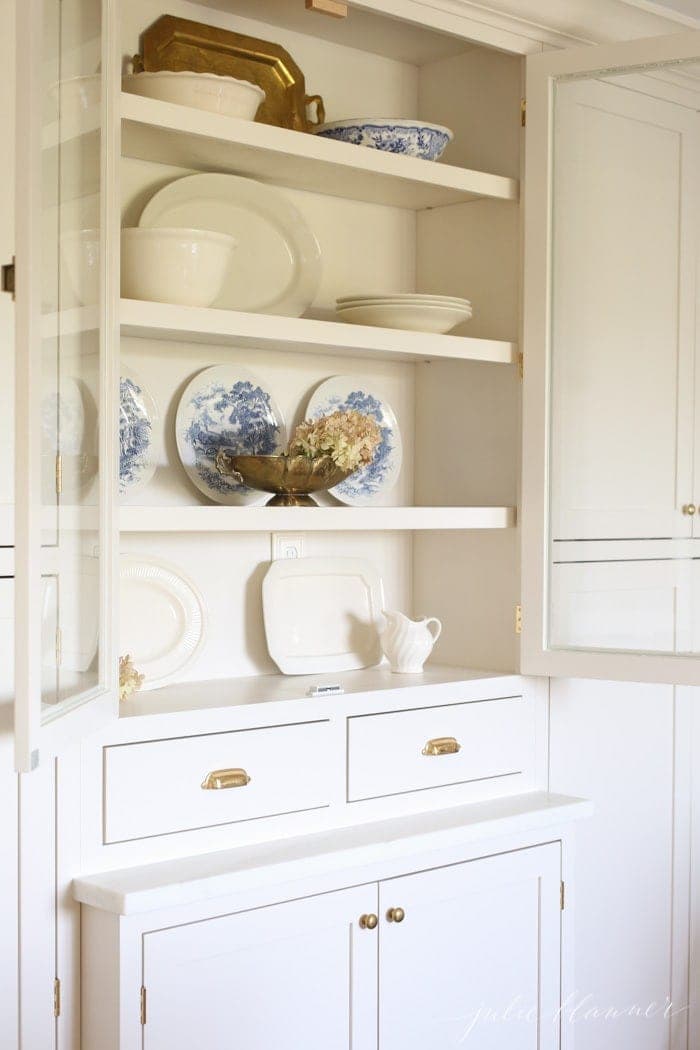 Our new kitchen transitions easily with the season. I've incorporated a little summer to fall kitchen decor to share with you today. Decorating for me is more of a progression as I find things I want to incorporate, the weather changes or just my mood! I hope you enjoy it and visit my friends to see their fall kitchen decor as well!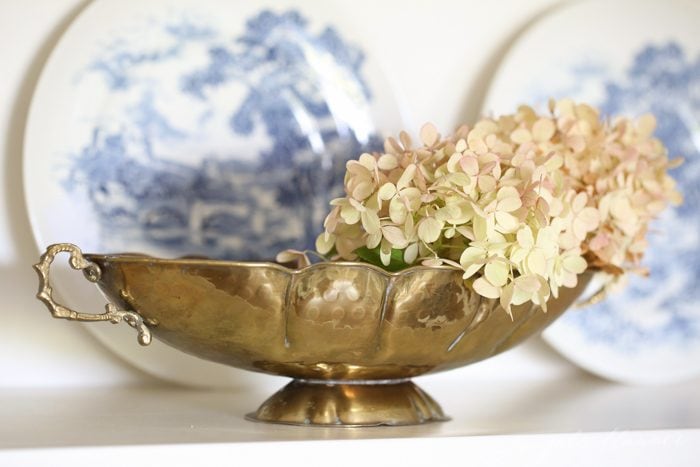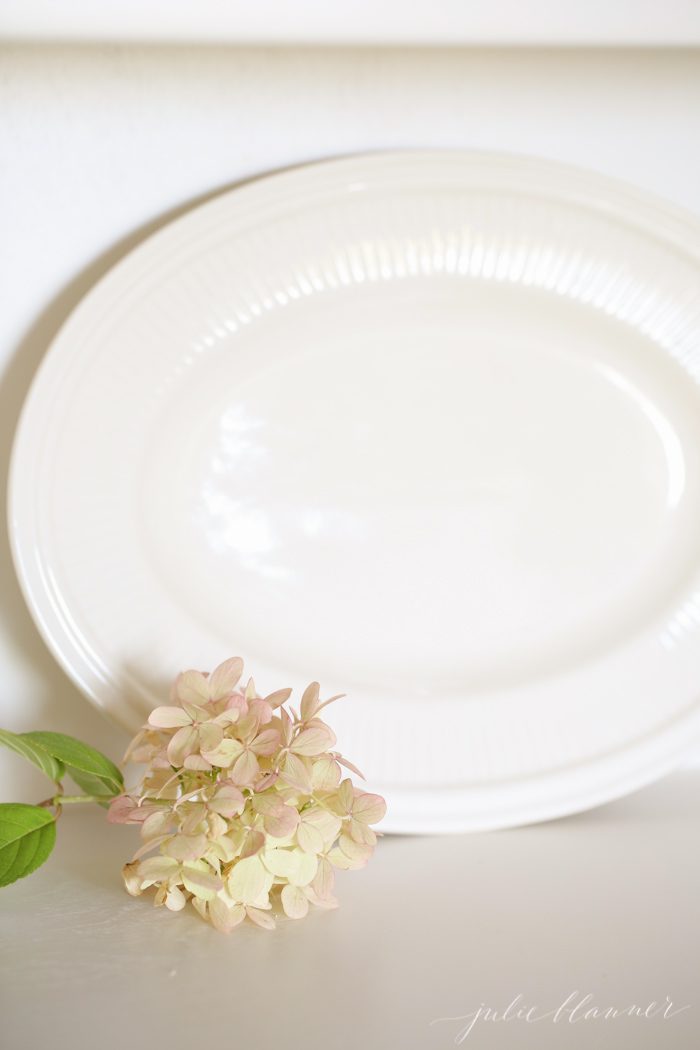 I was inspired by the ever-changing color of our limelight hydrangea for fall. I love the subtle dusty pink hue and thought it would be perfect against the blue accents of our kitchen sink and one of my favorite candles of all time. I've added snips in the hutch. Hydrangea are not only gorgeous fresh, but dry beautifully as well, making them the perfect staple that will last weeks, if not months.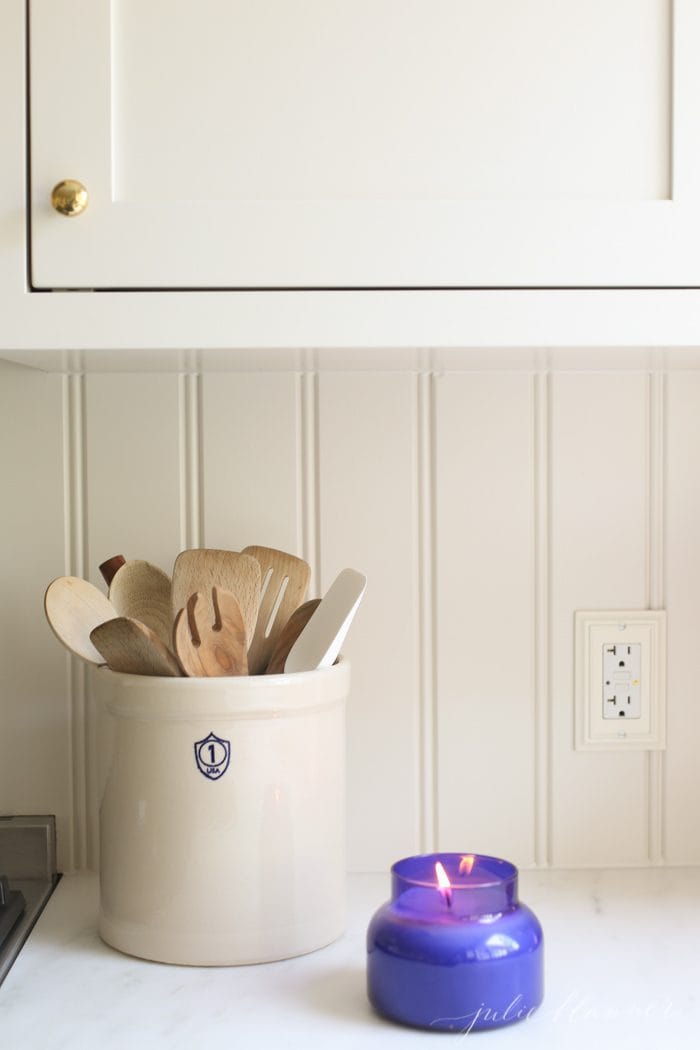 Suddenly my copper seems to overpower the subtle details of our kitchen, so I decided to use a crock as a utensil holder to pull in a little more blue. It's the same crock, just smaller, that we have in our lake cottage hall bath as a wastebasket. I can't resist a classic.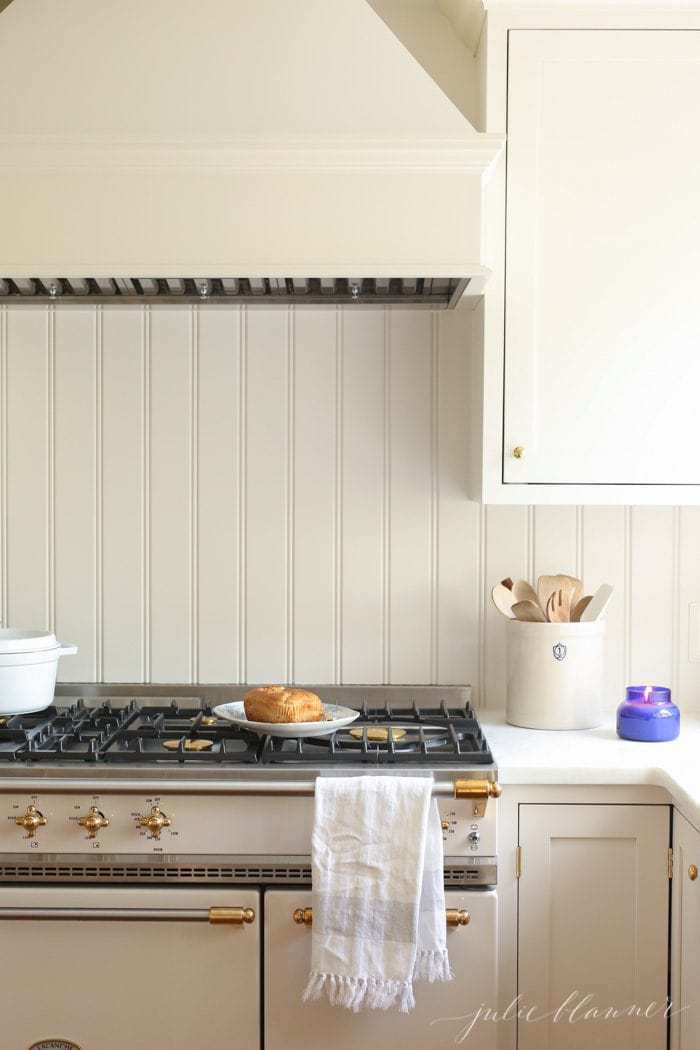 The easiest way to transition your home from one season to another is through linens. I always find beautiful towels at discount stores – they drape so pretty, but dry quickly, too. But let's talk about that bread I baked you, shall we?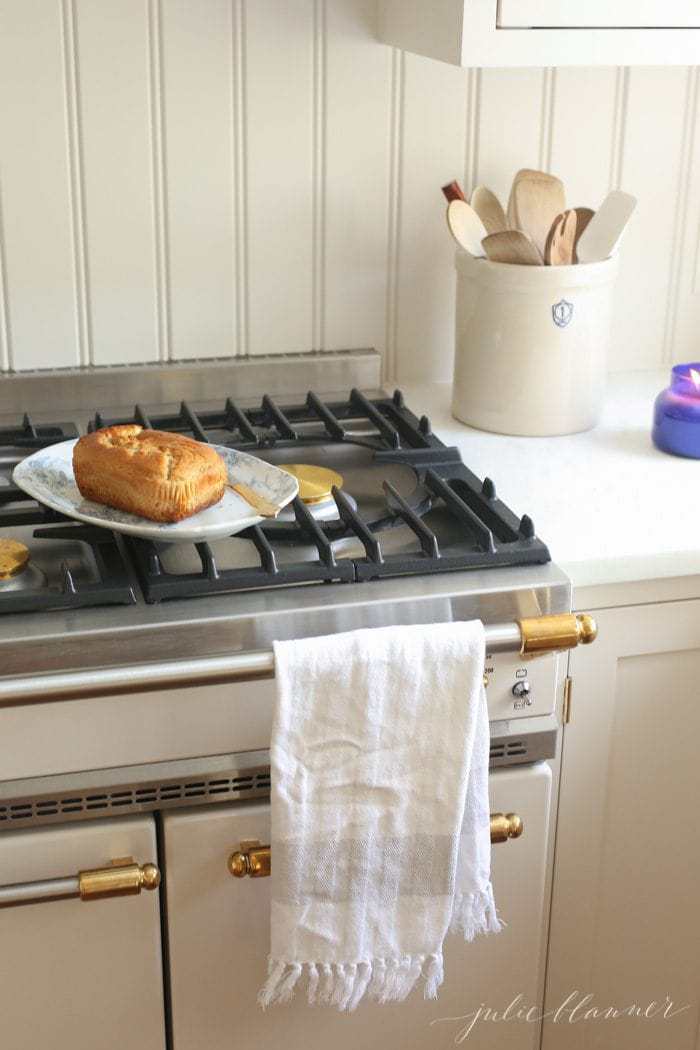 As part of our Seasons of Home series, we're also sharing fall infused recipes with you – I adapted my always popular sweet bread recipe and made caramel cheesecake bread for a little fall flavor. Get the recipe here!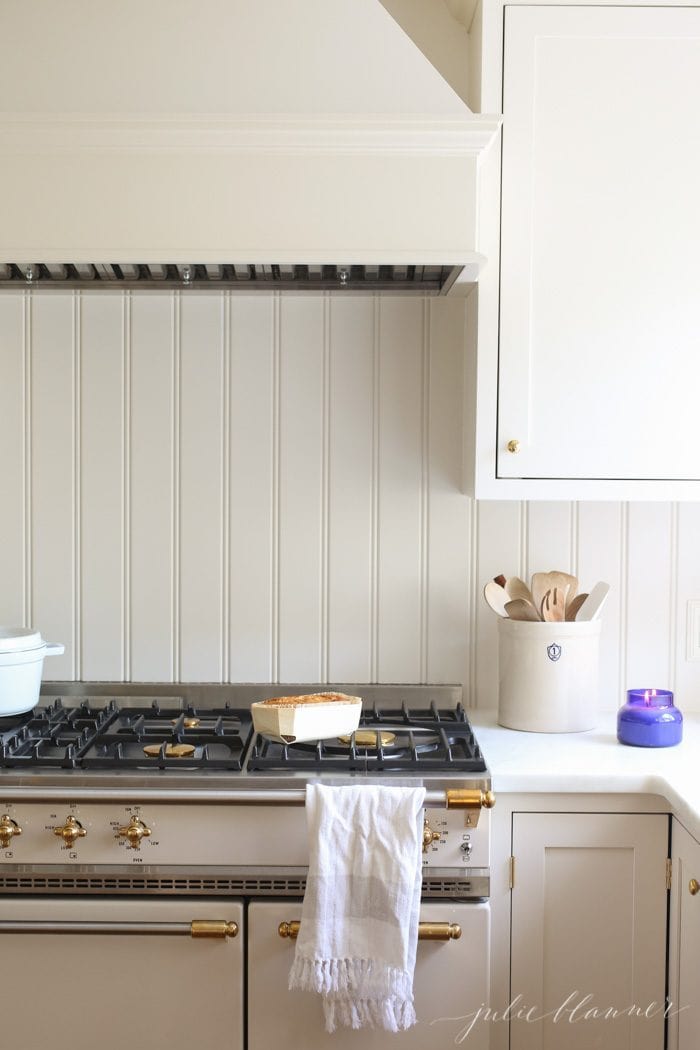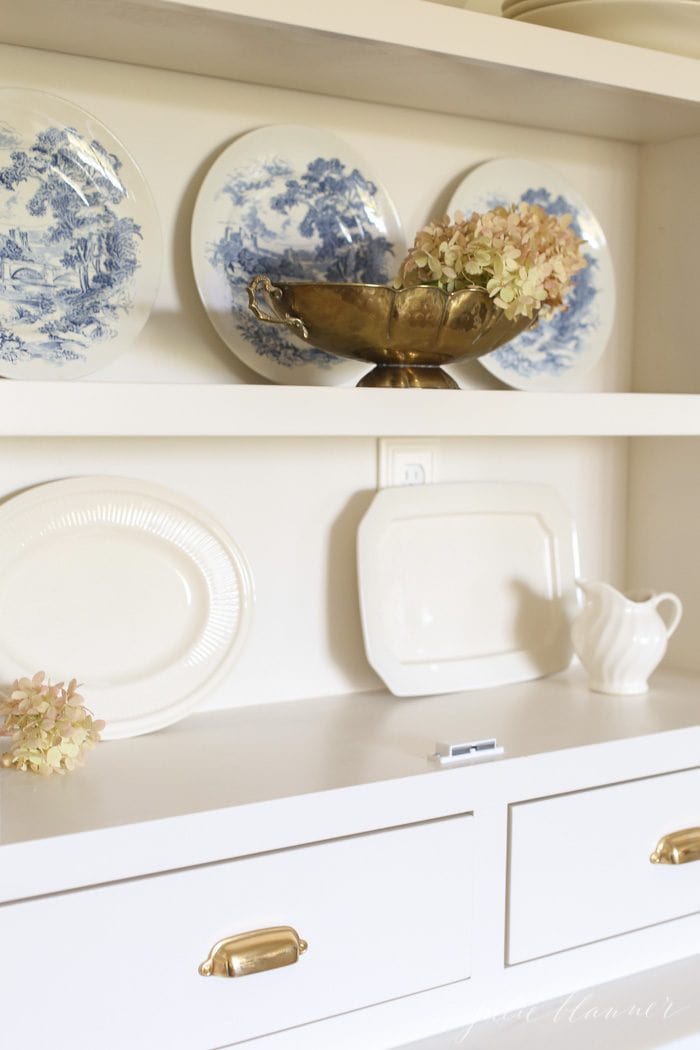 I love gorgeous fall inspiration! Looking for more ideas for your fall decorations? I've got so many fun, affordable ideas that you can implement in 10 minutes or less.
It's been so nice having you! Let's connect! instagram | newsletter | facebook | pinterest But first, stop by and visit my friends for more inspiration and delicious recipes!
You'll love making these Fall Cookies once you are done decorating for the season!