As we ease into spring, I jump into adding a little color to the exterior of of home. Our spring porch is a simple show stopper with a pop of color.
A little spring refresh goes a long way to make your home feel warm and inviting.
Fortunately, Lowe's is not only accessible, but affordable! Now is the best time to take advantage of great values. I'm so excited to partner with them to share easy ways you can enhance your home this spring!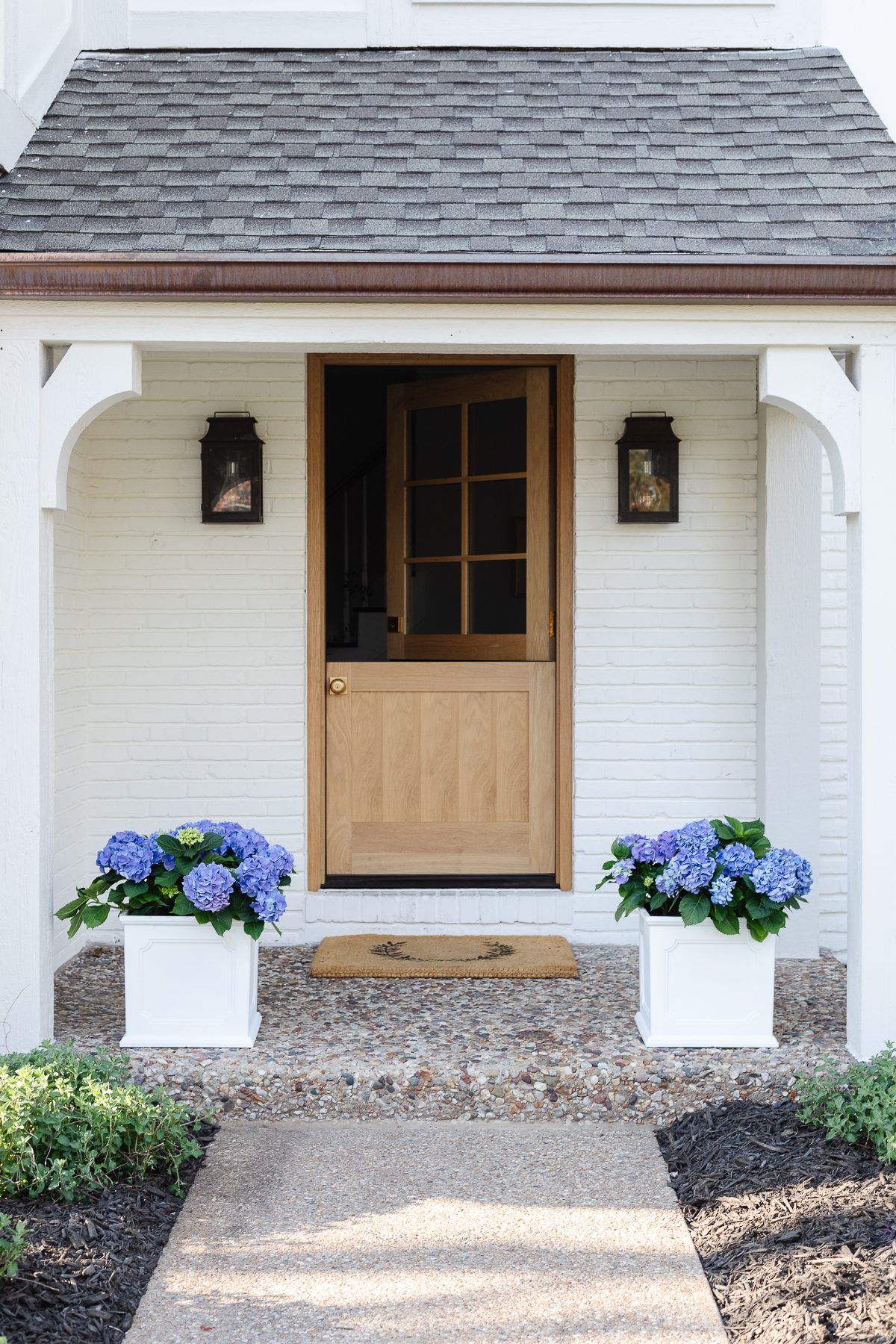 After a long winter, I've started cleaning out the garden beds and giving them a fresh layer of mulch. Dark, rich black mulch provides a nice contrast to our cottage-inspired landscape and makes everything feel clean while we await new blooms.
I'm always excited to see what pops up!
One of the quickest, easiest ways you can refresh your home for spring is by adding planters to your porch! For minimal effort and maximum impact, I like to select flowers that pack a colorful punch.
Hydrangea are SO easy! The beautiful purple and blue hues add instant cheer. In this case, there's no need to select plants in an array of colors, sizes and textures – though I do love more traditional, detailed garden planters, too! (Learn How to Arrange Garden Containers in a more mixed, textural combination in this detailed tutorial).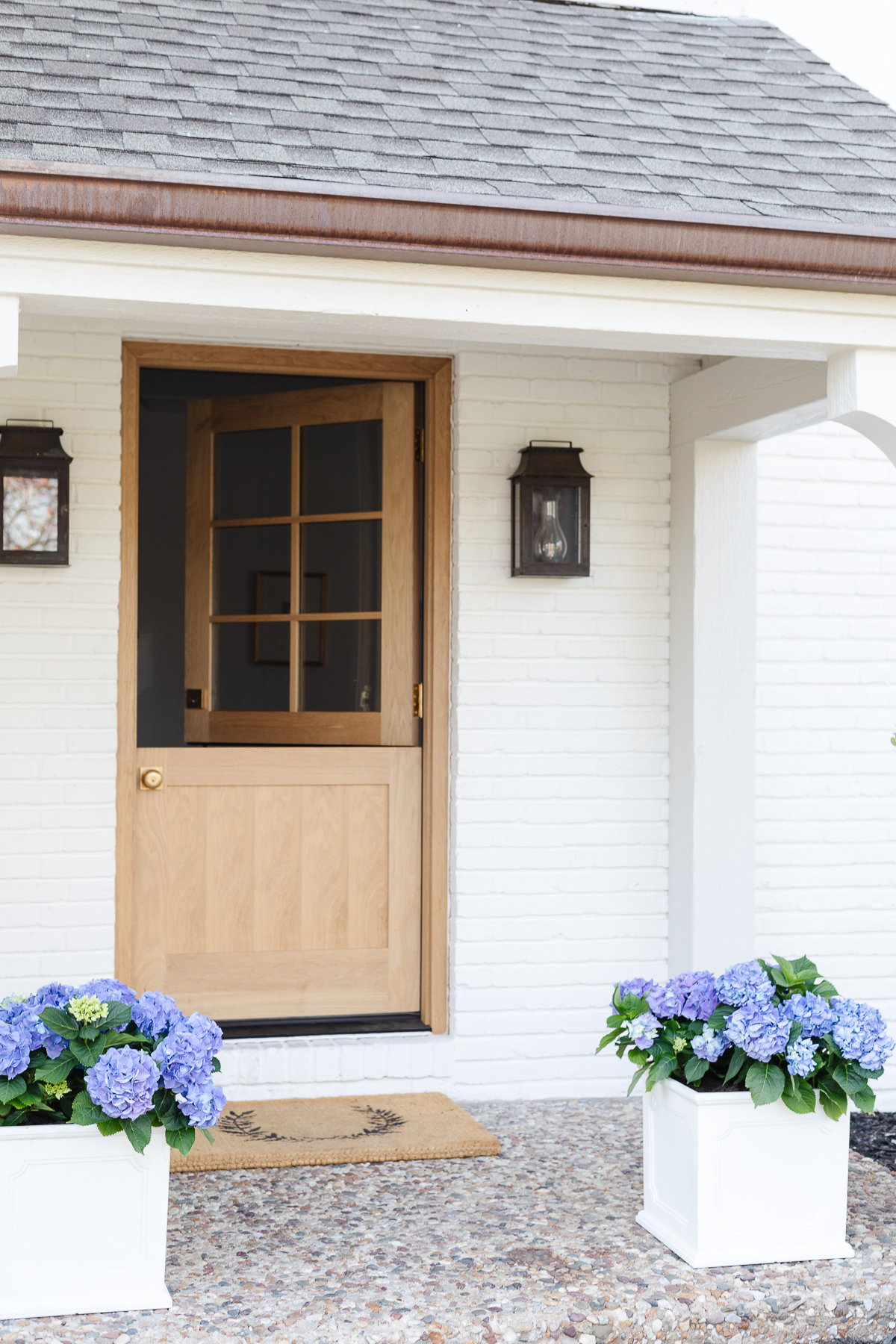 Spring Porch
We've always had a pretty bench with a single planter on our front porch and I was ready to mix things up. After painting the brick on our home, as well as the arrival of our long-awaited new wooden Dutch door, we were ready to refresh this porch with freshly potted flowers!
Thankfully, Lowe's made it easy, with the prettiest oversized white planters that perfectly complement the exterior color. They're classic with beautiful details and refined lines.
Utilizing two planters frames a porch and eliminates the need for any additional decor. We removed the bench that graced this space before, and now the area feels clean and welcoming.
It's simple, beautiful and adds curb appeal without effort.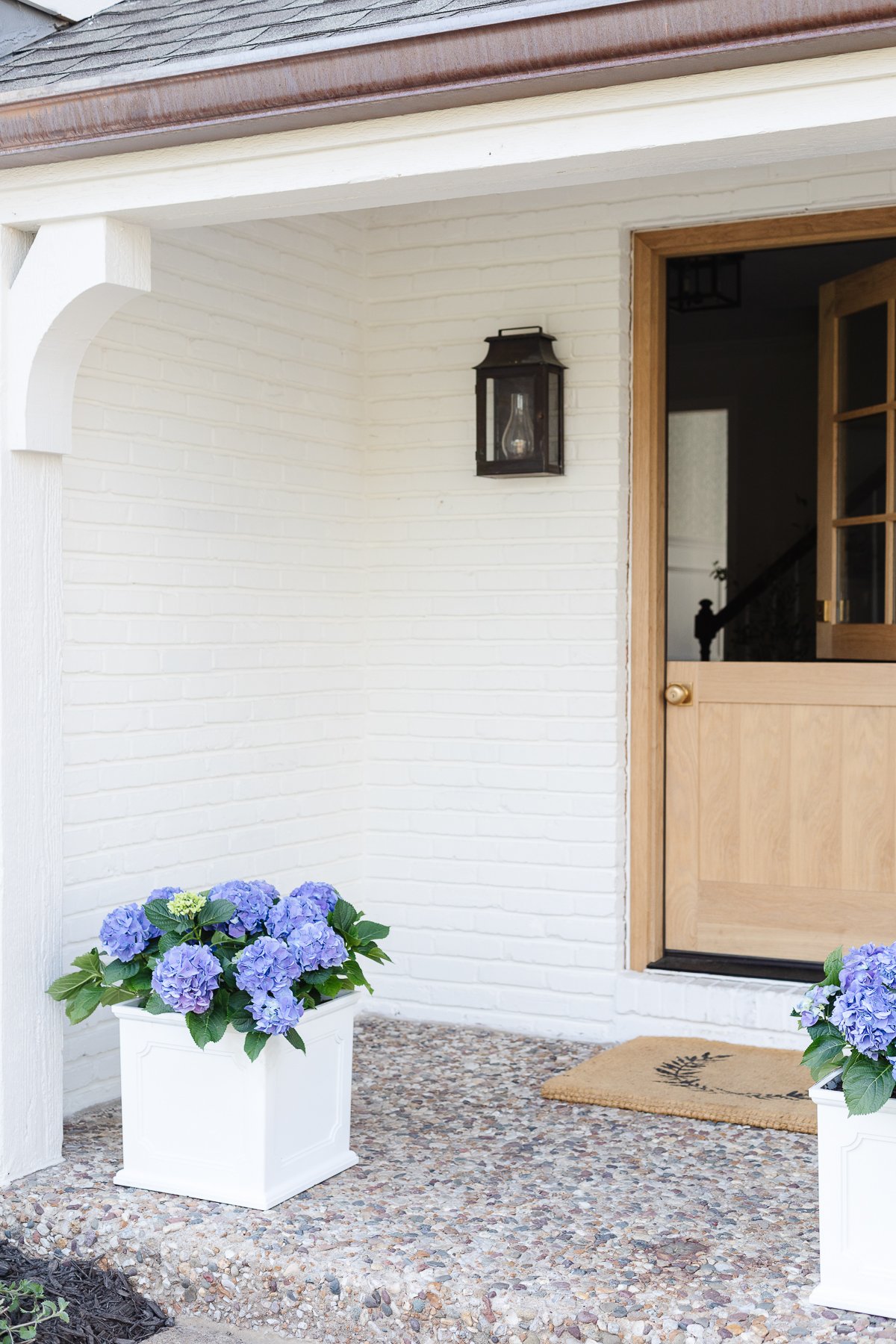 What You'll Need for a Quick Spring Porch Makeover
Planters (linked in sources)
Good Potting Soil
Small Shovel
Hydrangea Plants – We used a variety labeled Early Blue, adding 3 plants to each planter.
Miracle Gro
Mulch – For any garden beds surrounding your front porch.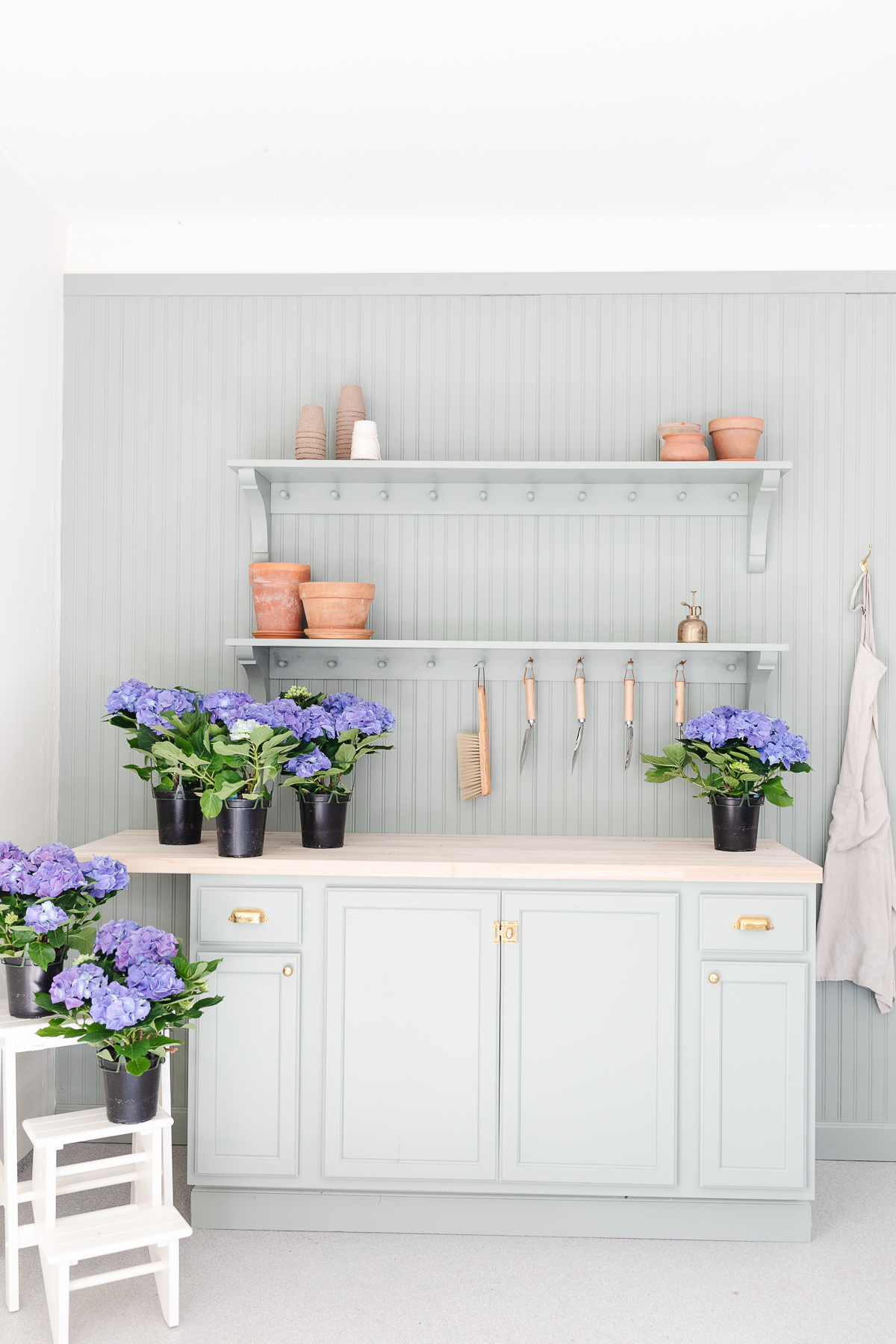 How to Create these Hydrangea Spring Planters
Gather supplies.
Fill planter approximately 2/3 of the way up with potting soil. *Note – if your planters don't have drainage holes, be sure to add gravel to the base, which allows for water to drain.
Test height by adding the hydrangea (still in their plastic pots) to the pot, ensuring that you've got the perfect amount of soil underneath them.
Once your soil height is correct, add hydrangea to planters, filling in with potting soil to fill in the space.
Generously water and enjoy!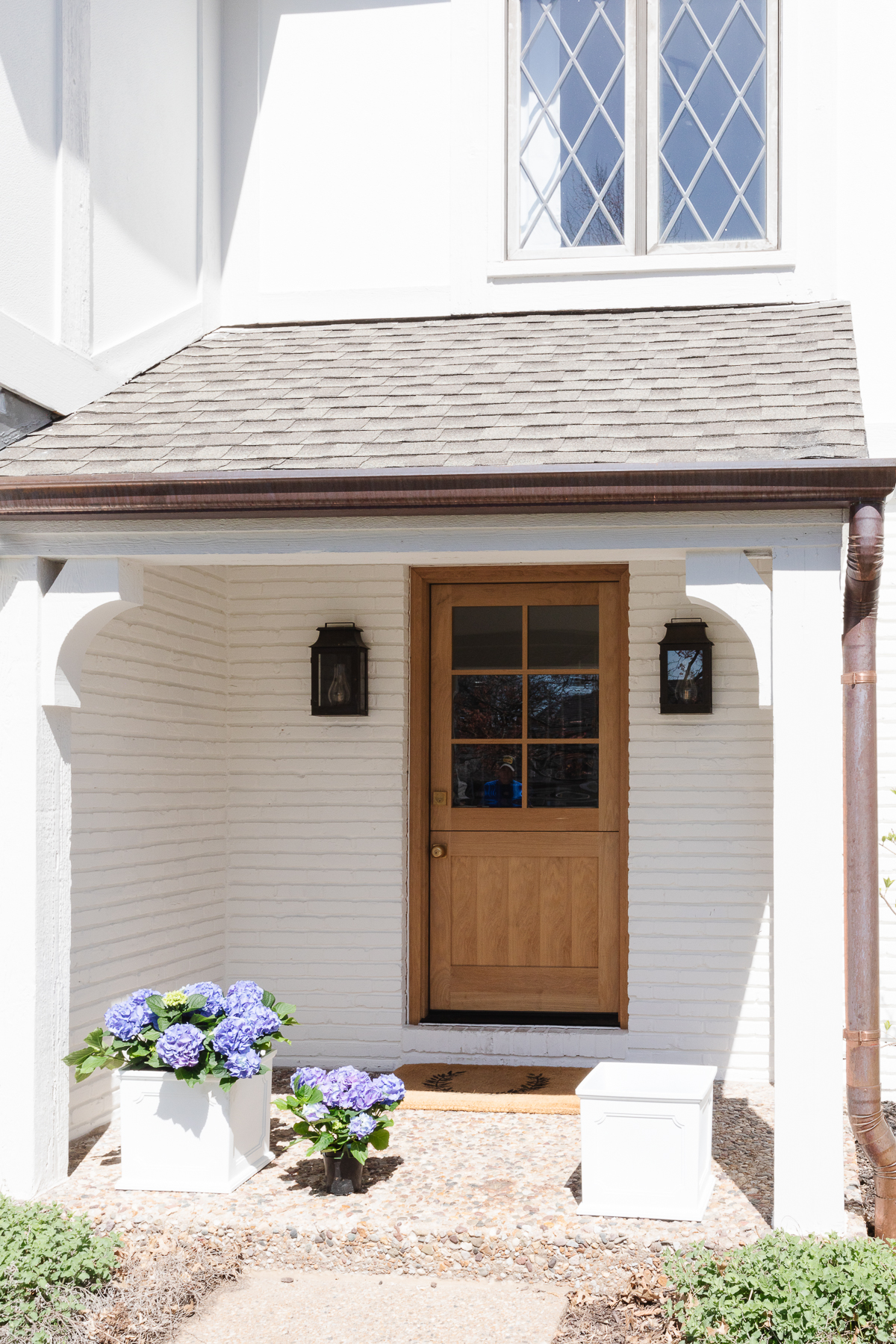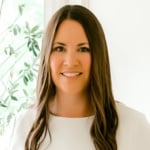 Tips
Choose planters you can use year round and update each season.
Spring blooming hydrangeas won't keep their color all summer, but you can remove when they're done blooming for the season and plant in your garden.
Hydrangeas prefer partial shade, which makes them a wonderful choice if your front porch is covered.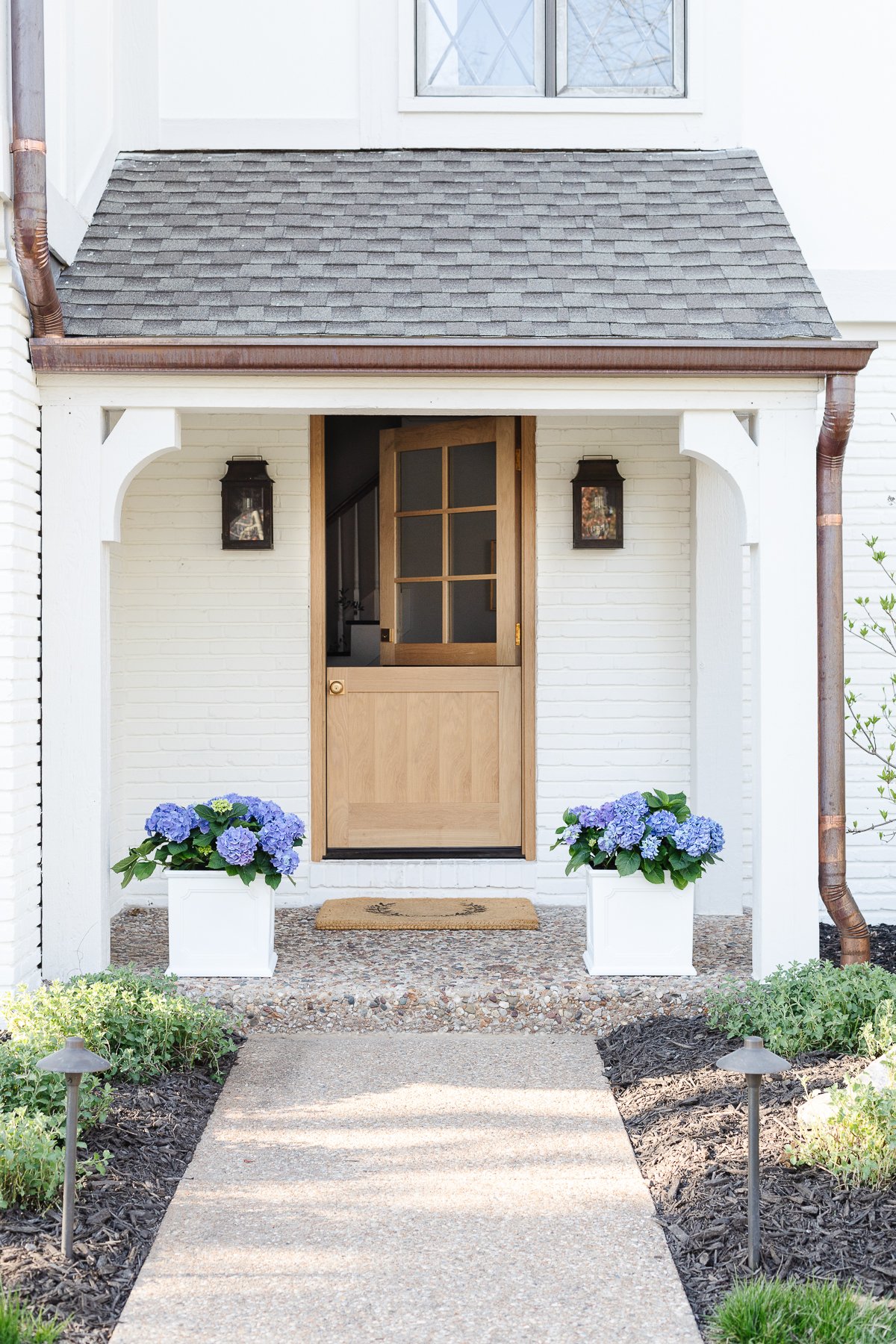 Frequently Asked Questions
How do you style a front porch for spring?
For the simplest way to refresh your porch for spring, add beautiful blooms like these pretty hydrangea plants. New planters will give you a fresh, clean look that instantly upgrades your space to welcome guests!
How do I make my front porch look welcoming?
A fresh new door mat and warm lighting go a long way. Adding new planters that are filled with colorful blooming flowers will give you instant curb appeal!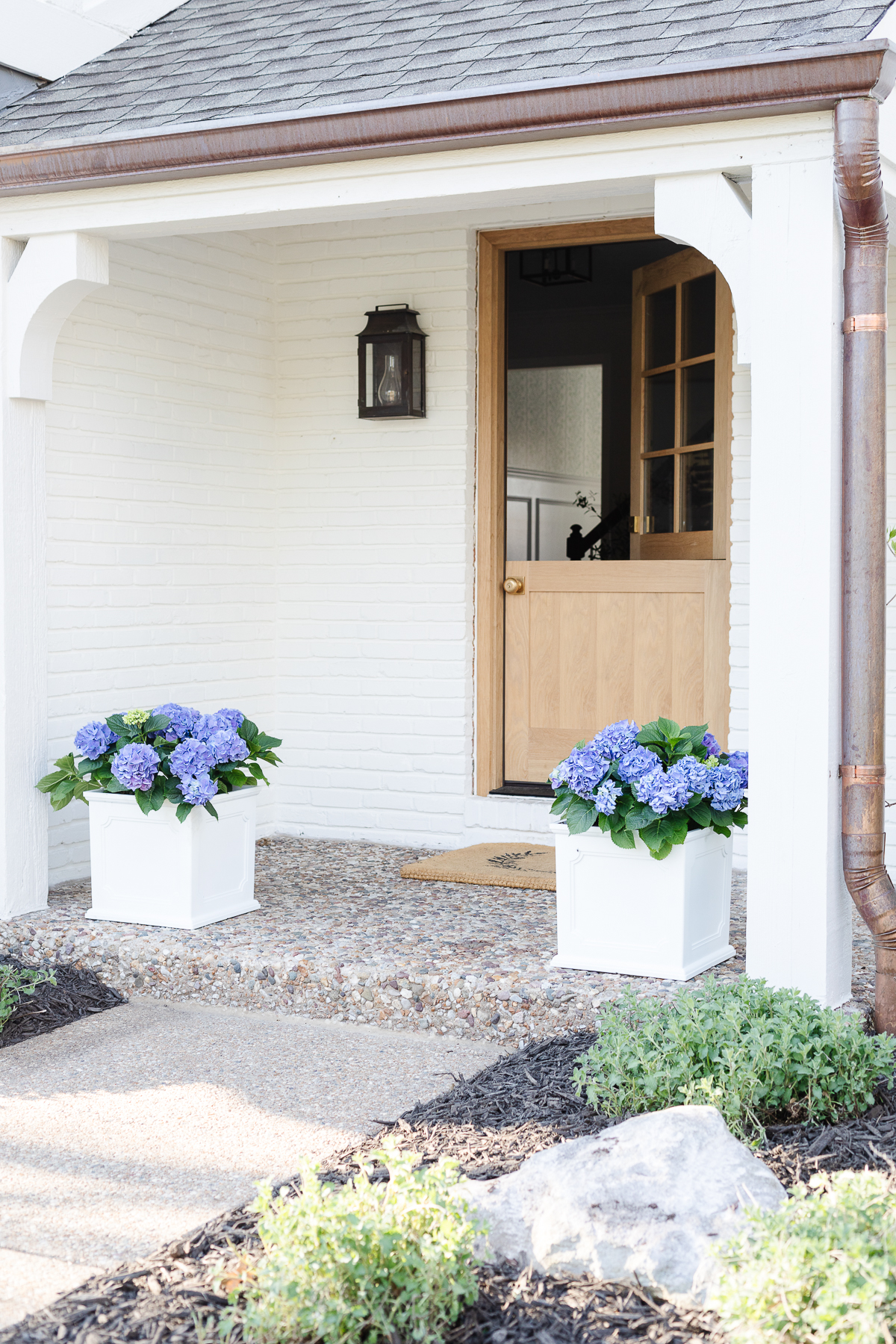 Design Guides, Decor & Tips