Without a completed project to share, sometimes I just feel compelled to write my heart out. This week I pinned a beautiful bookcase from Finding Home about decorating bookshelves. I was surprised that within minutes I was receiving email alerts with negative comments. Curious, I continued to watch it over the weekend as more & more followers pinned it themselves, despite the comments.
Pinners were wondering why the after photo had fewer books displayed. Yes, book is the root word of bookshelves, but through time, we're purchasing fewer & fewer books in print & reading more than ever digitally. Growing up, if we needed to look something up, we'd go to the wall of bookshelves in the basement & pull the appropriate encyclopedia off the shelf. Now I do a 5 second Google search on my phone & have the answer quicker than I could go down a stair.
I also increasingly hear the term "built-ins" replacing "bookshelves" & "bookcases". I completely respect if you love books & want to display them, but if not, rethink them & make them into what you want. Here are a few of my favorites: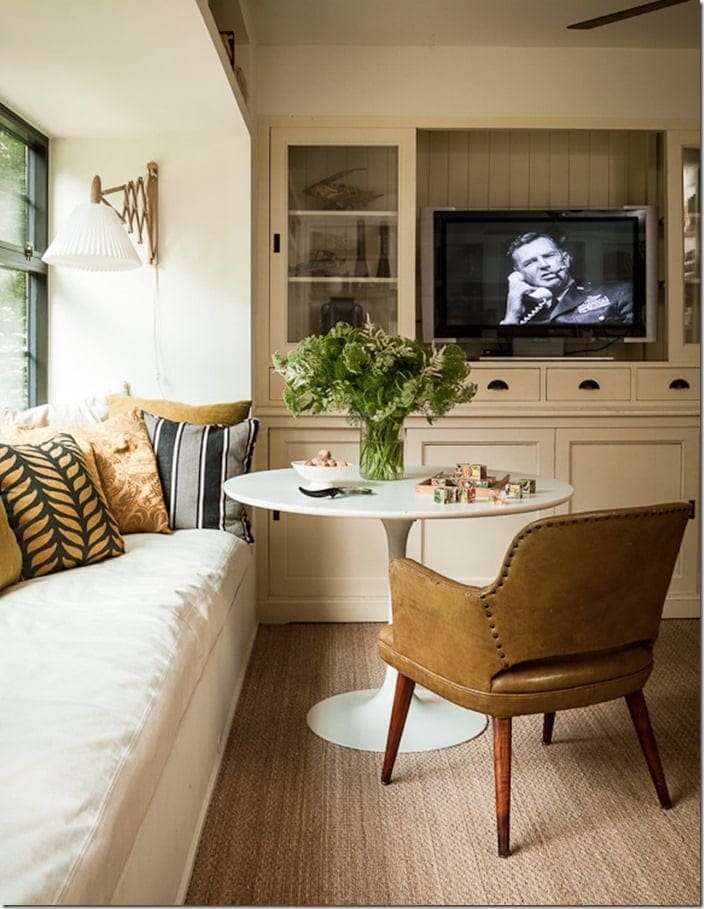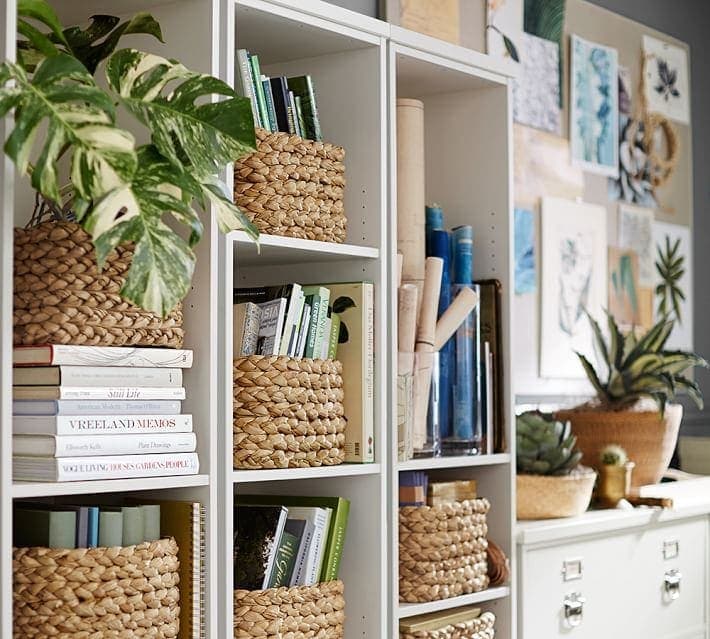 Pottery Barn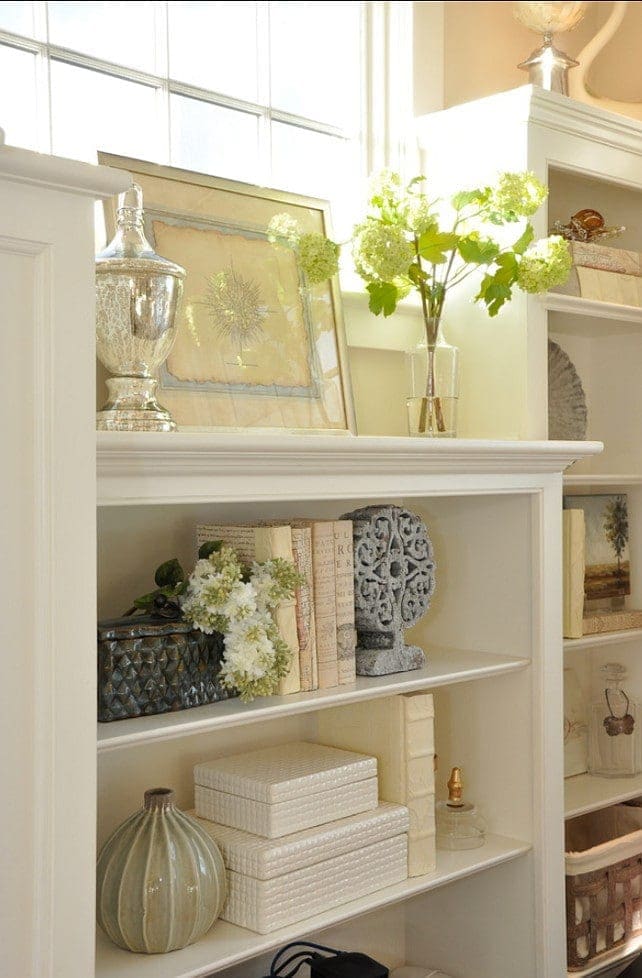 I don't love what's on these shelves, but how they were used – it feels interesting!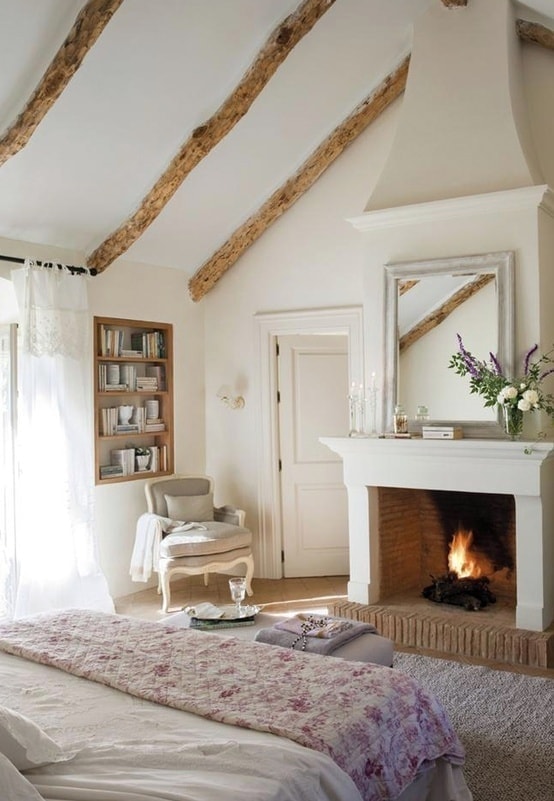 Image source unknown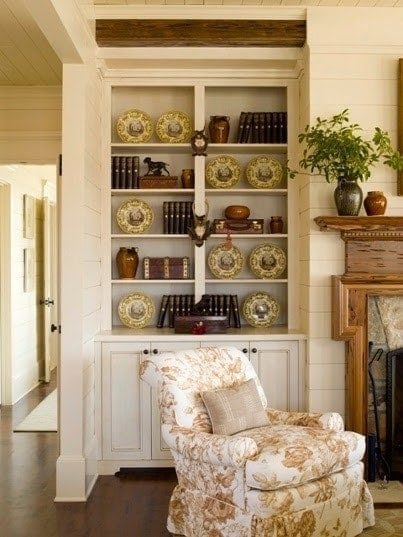 Phoebe Howard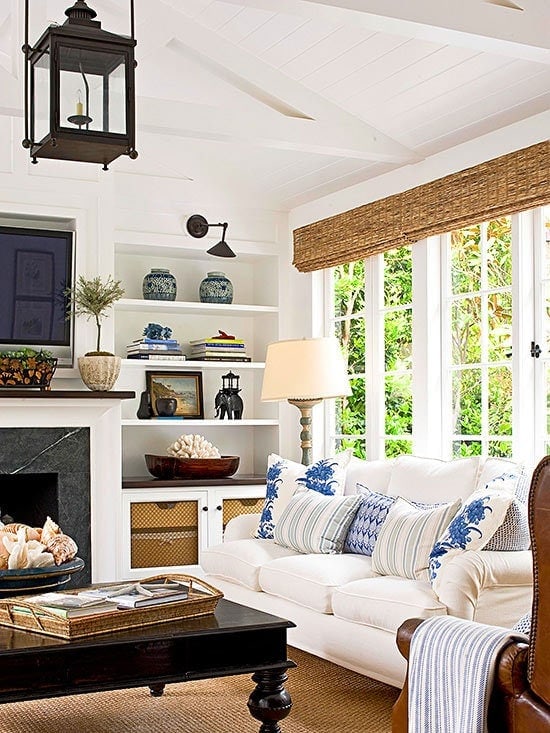 Better Homes and Gardens
If you love it, you did it right. Rules are meant to be broken, don't worry about what others think. Decorate with what you love & it will have a lot more meaning than those never-been-read books purchased from a half price store.
If you're inspired to redo your bookcases, tag me on Instagram #julieblanner. I'd love to see! What do you think?