Funfetti Cookies
Everything is more fun with sprinkles! These easy, delicious funfetti cookies take just a few minutes to make and are perfect for any celebration!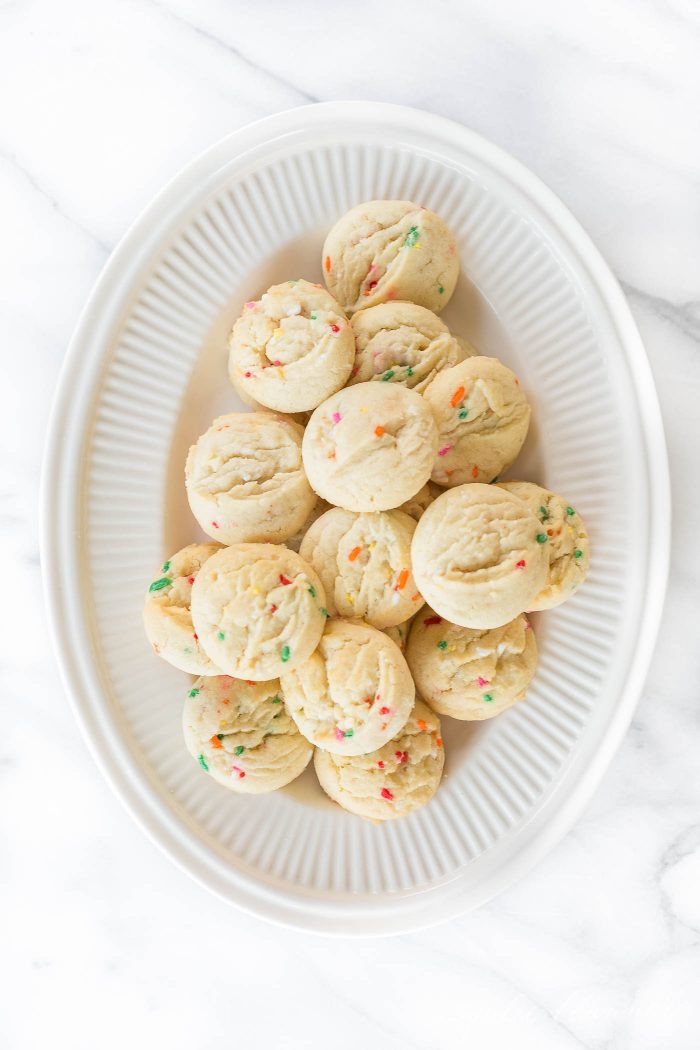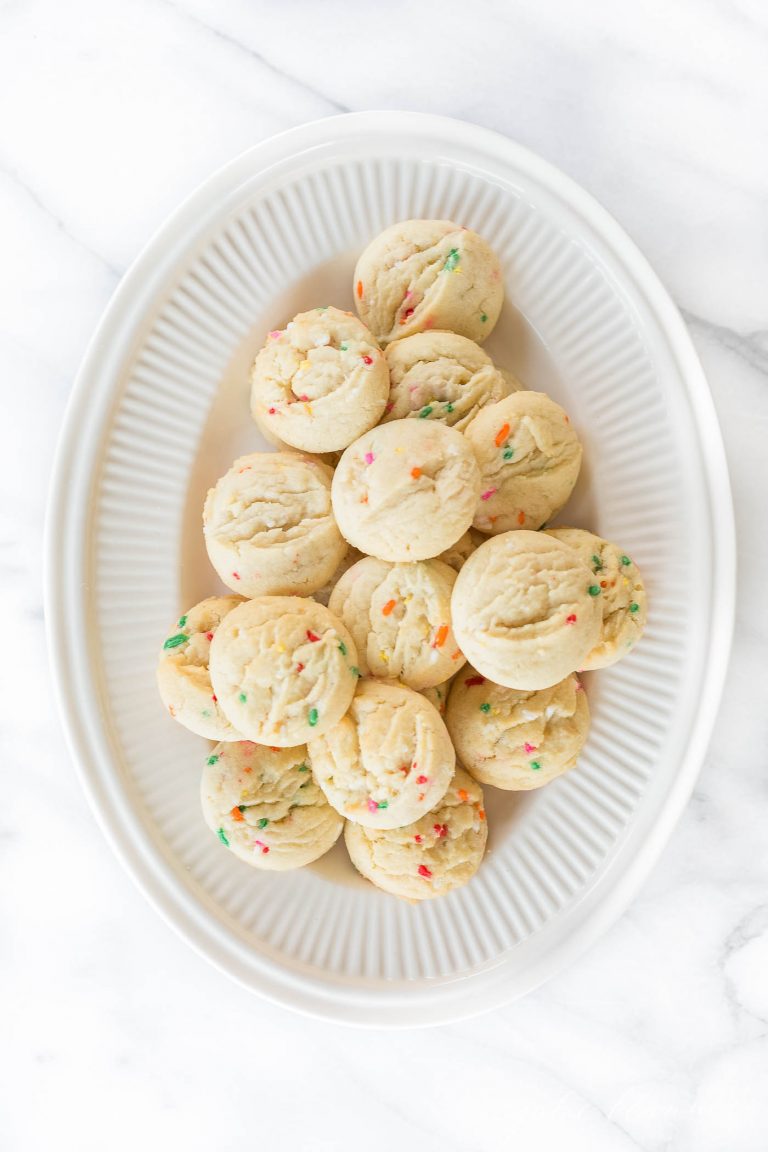 Each morning Ani greets me with a request for a sprinkle donut. More often than not, I don't oblige, but if you'd see the twinkle in her eye, you'd know why I give in on occasion. The girl lives for a sprinkle donut!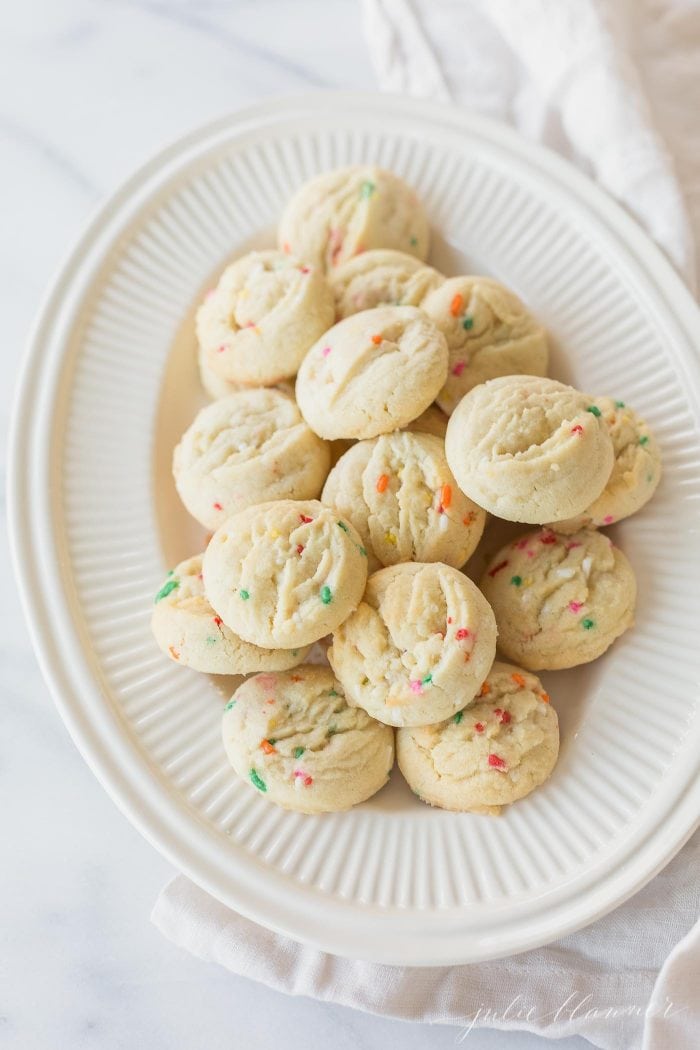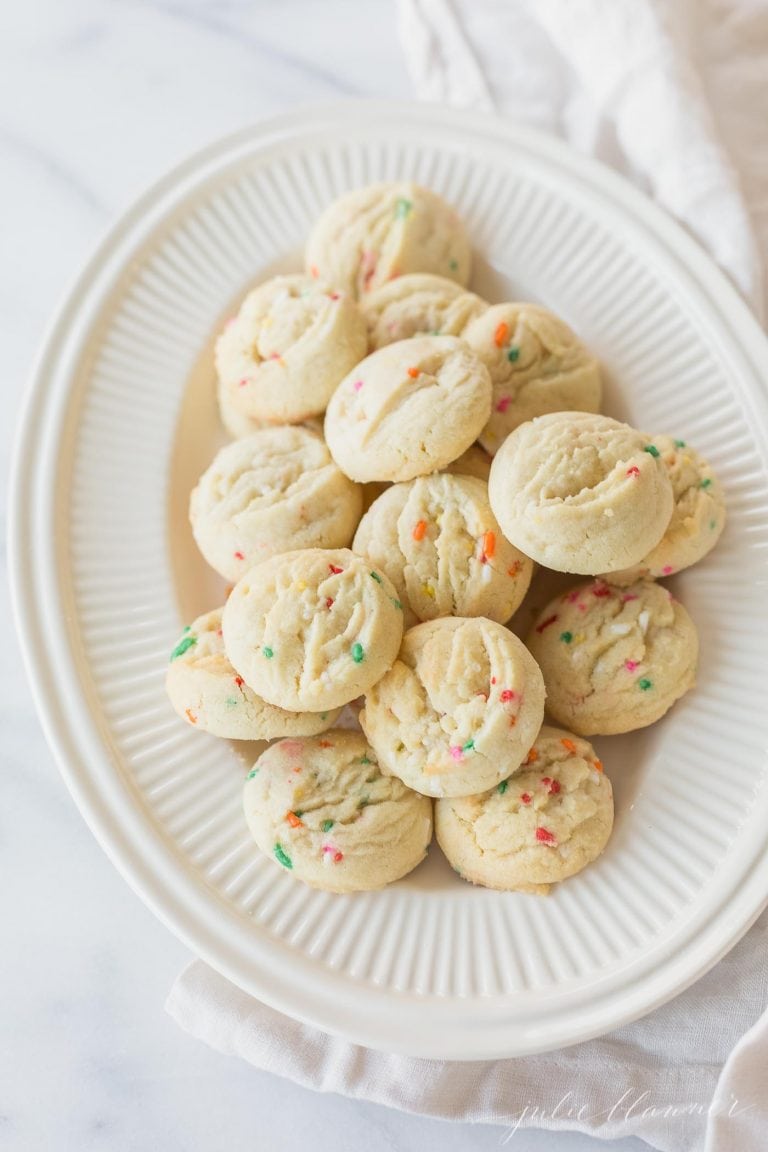 I decided it was time to develop a recipe for funfetti cookies without a cake mix. First, I rarely have one on hand and second, I have found it's just as easy to bake things from scratch as it is with a mix.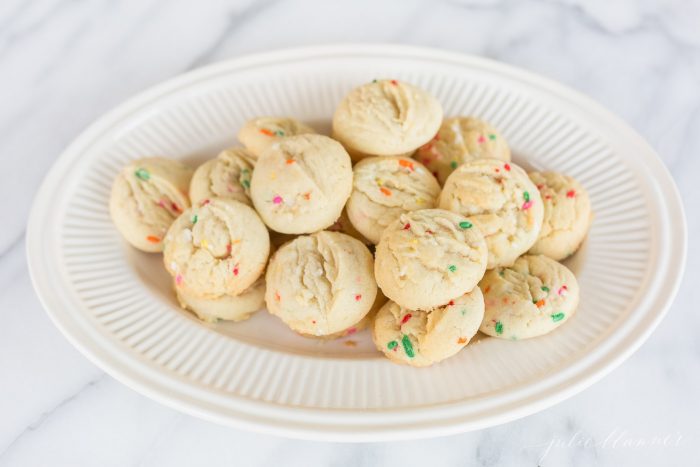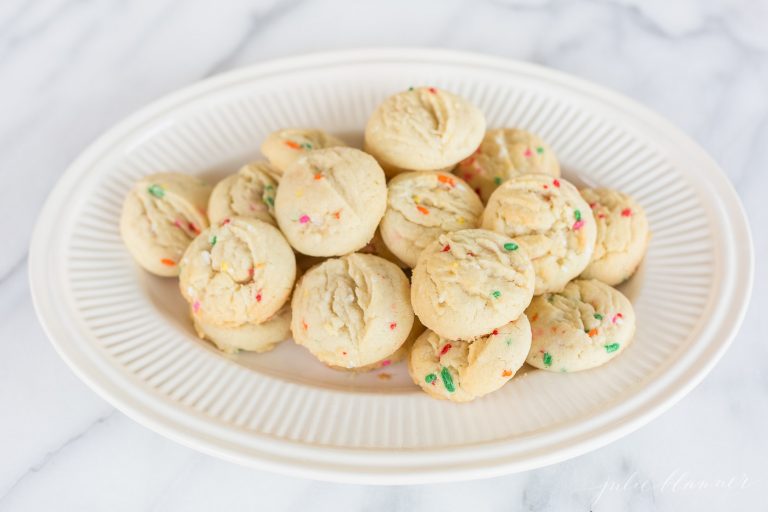 Of course I also happen to think that made from scratch with love tastes better, too. These funfetti cookies have a cake and sugar cookie flavor with the added crunch of pretty sprinkles. Funfetti just makes everything more fun, especially for kids.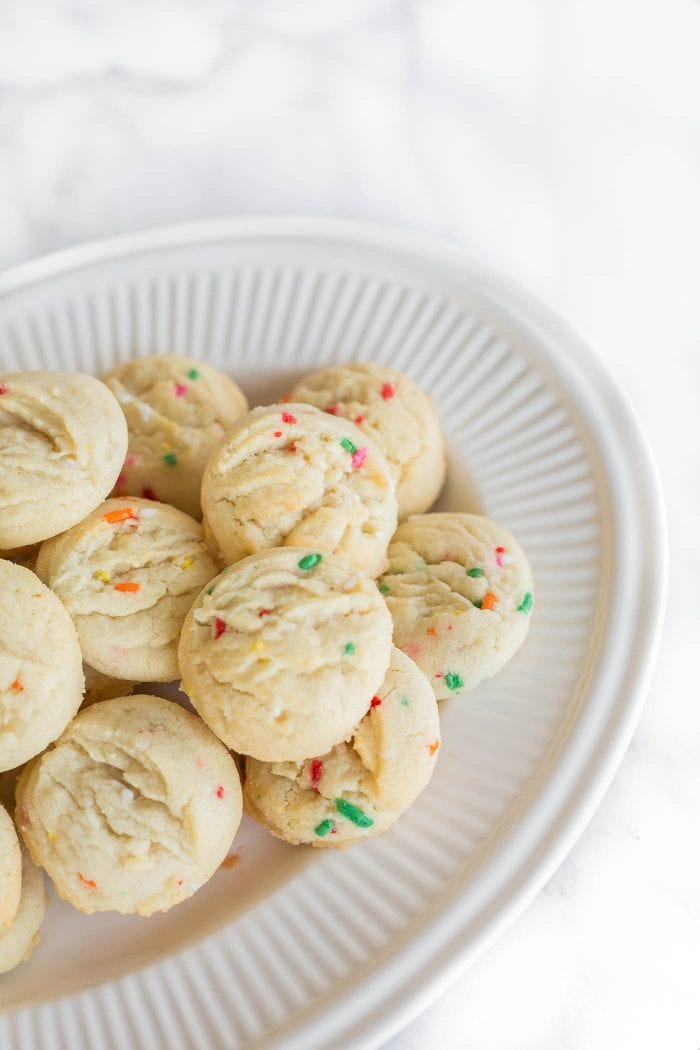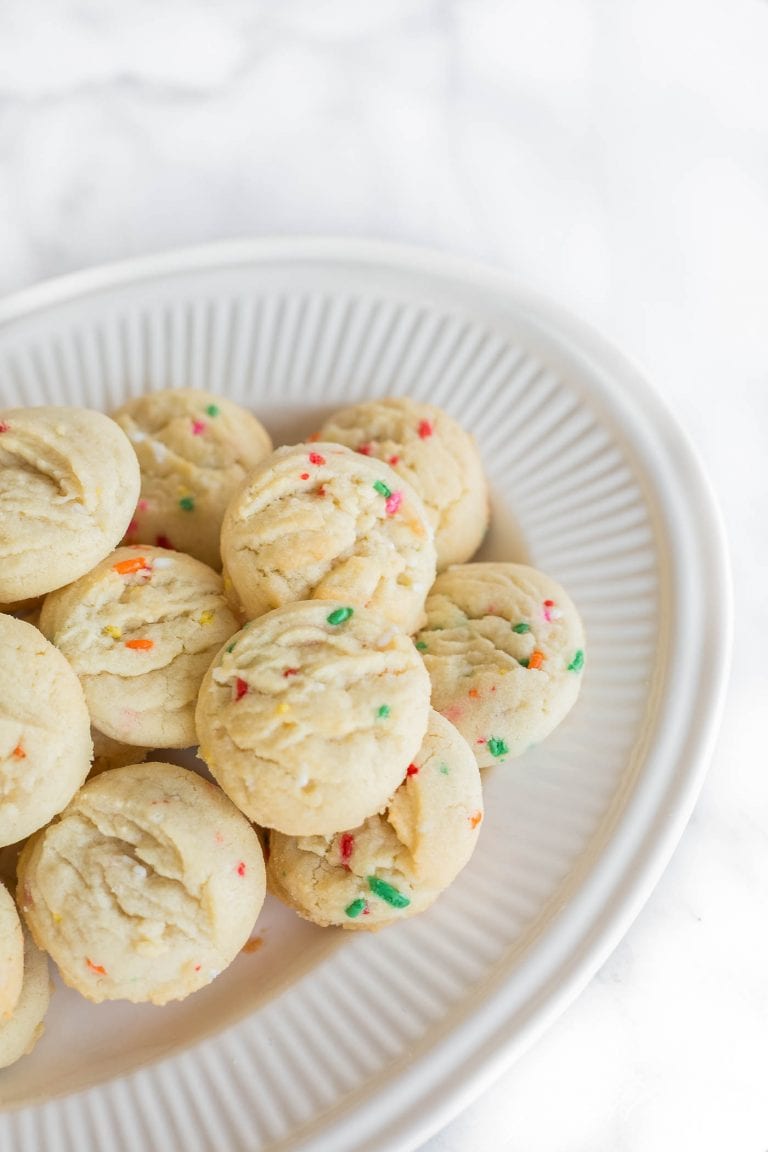 I used regular sprinkles for these funfetti cookies, but have an array of colors and shapes in my sprinkle cabinet. It's one of the luxuries I have since we gained a lot of space maximizing the kitchen during our remodel. Call me a crazy sprinkle lady, but did you know that most grocery store bakeries will sell you whatever sprinkles you want, individual by shape and color? They're so inexpensive and it gives you a lot more options than what's typically in the baking aisle.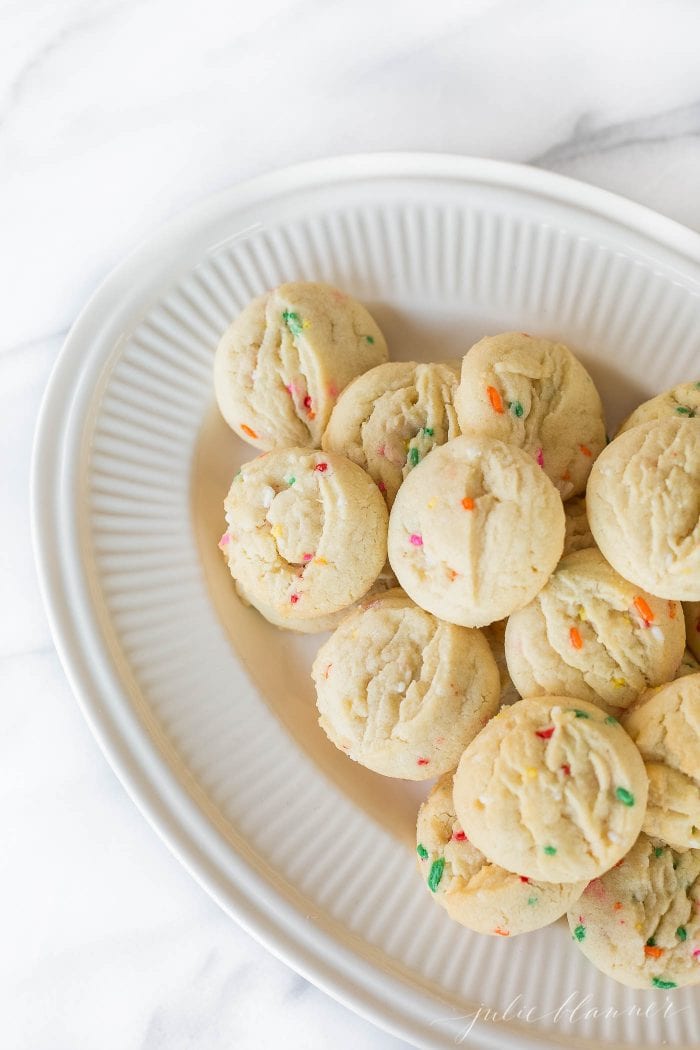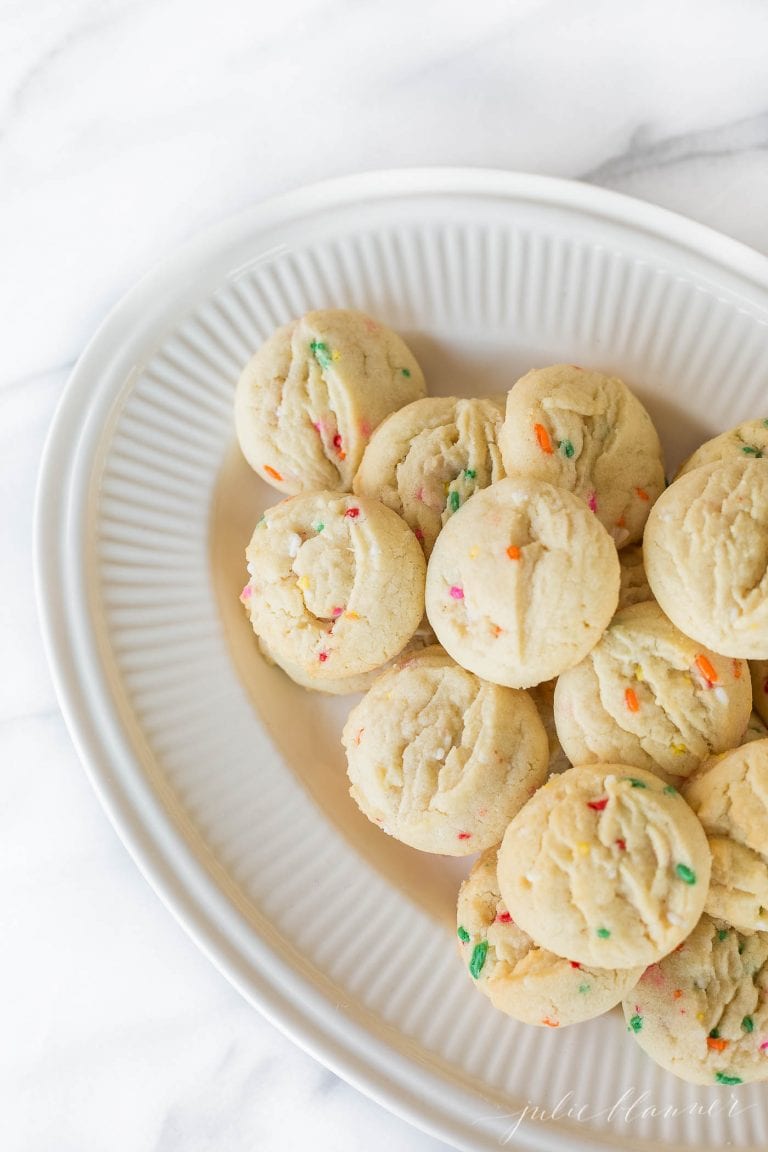 Okay, so I am a crazy sprinkle lady, but 3 smiling faces tell me it's all worth it.

Directions
Preheat oven to 350 degrees.
Combine butter, oil, sugars and vanilla until smooth.
Blend in eggs.
Add flour, salt, cream of tartar and baking soda until blended.
Fold in sprinkles.
Using a cookie scoop, scoop dough onto cookie sheets. Bake 8 minutes.
Recipe Notes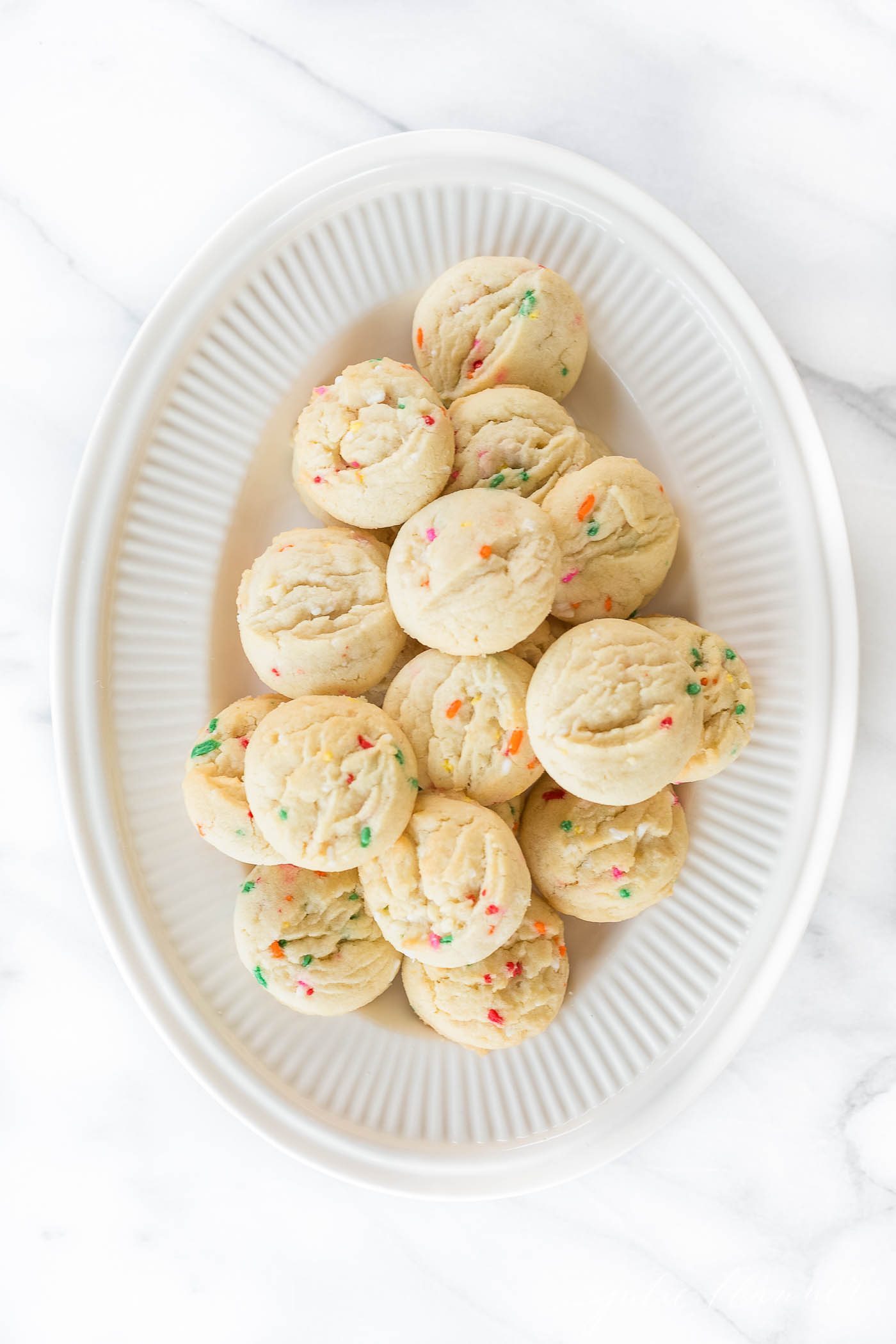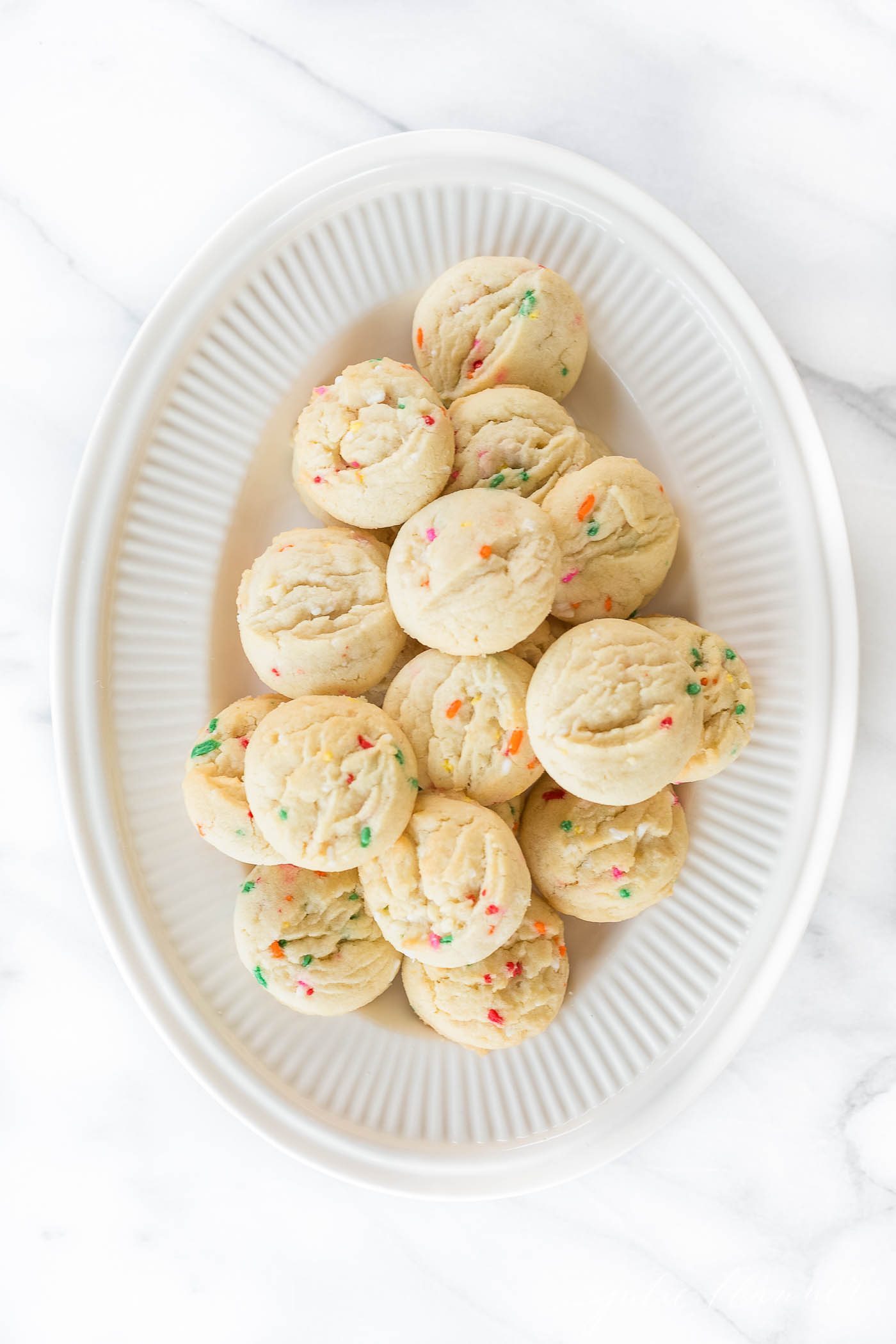 Loading nutrition data...


If you try this recipe, please come back to share using my 5 star rating in the comments below! Not only do I appreciate it, but I know readers do, too!

LET'S CONNECT!

instagram | newsletter | facebook | pinterest