5 Minute Floral Christmas Table Runner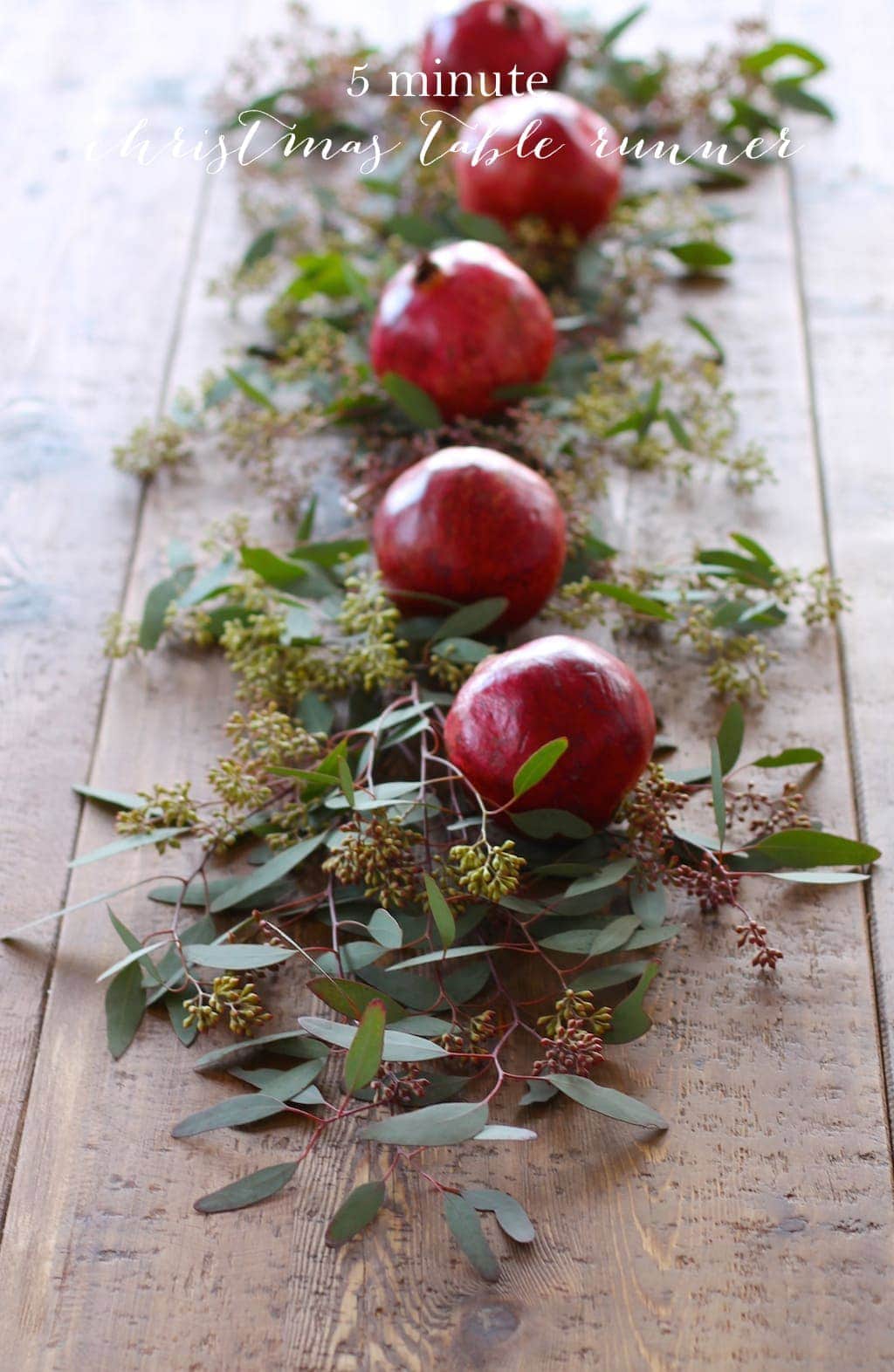 Quick, easy, fresh, beautiful. That's how I describe this 5 minute Christmas table runner I created for our holiday entertaining. It's SO simple & is long lasting. It makes the table feel special, but is inexpensive, adaptable & reusable. No floral training required. I love that you can fill a large table, for just $12. It has been the backdrop to several meals this week & is part of my cozy Christmas table setting. To create this 5 minute floral Christmas table runner, you'll need…
Ingredients:
seeded eucalyptus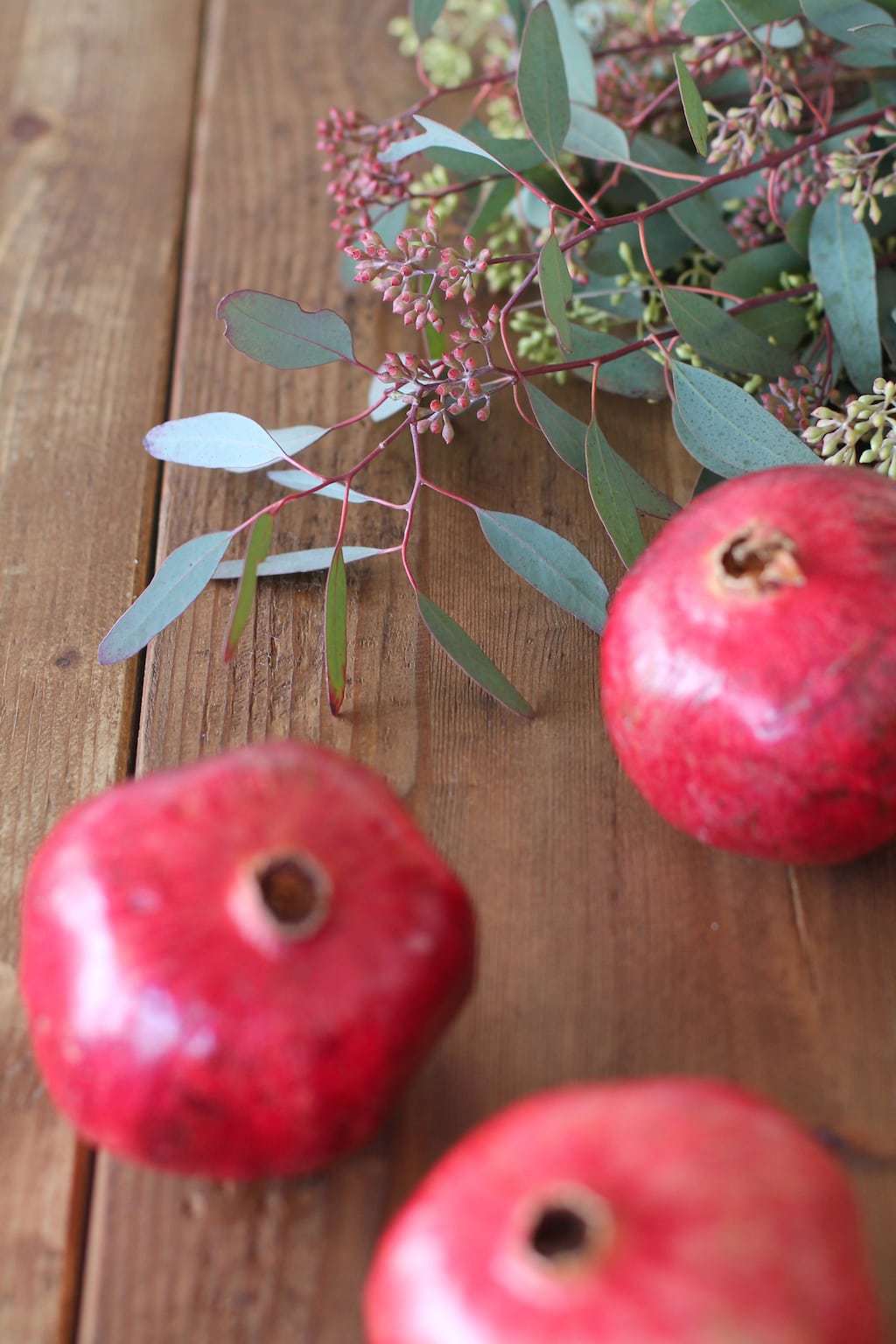 5 pomegranates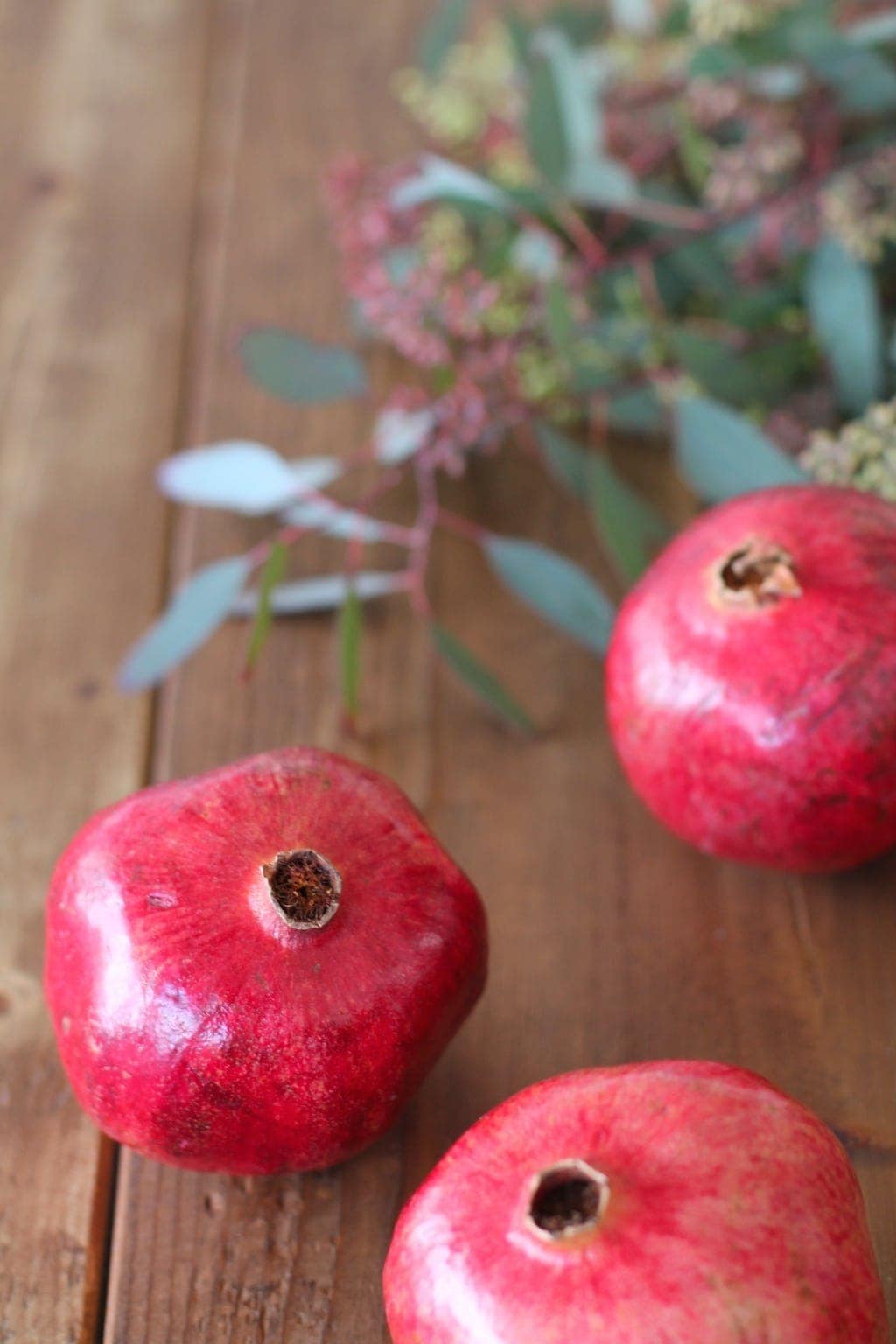 scissors
Recipe:
Separate your eucalyptus, grouping the stems in 2's by size.
Place the largest branches on opposite ends in the center of your table.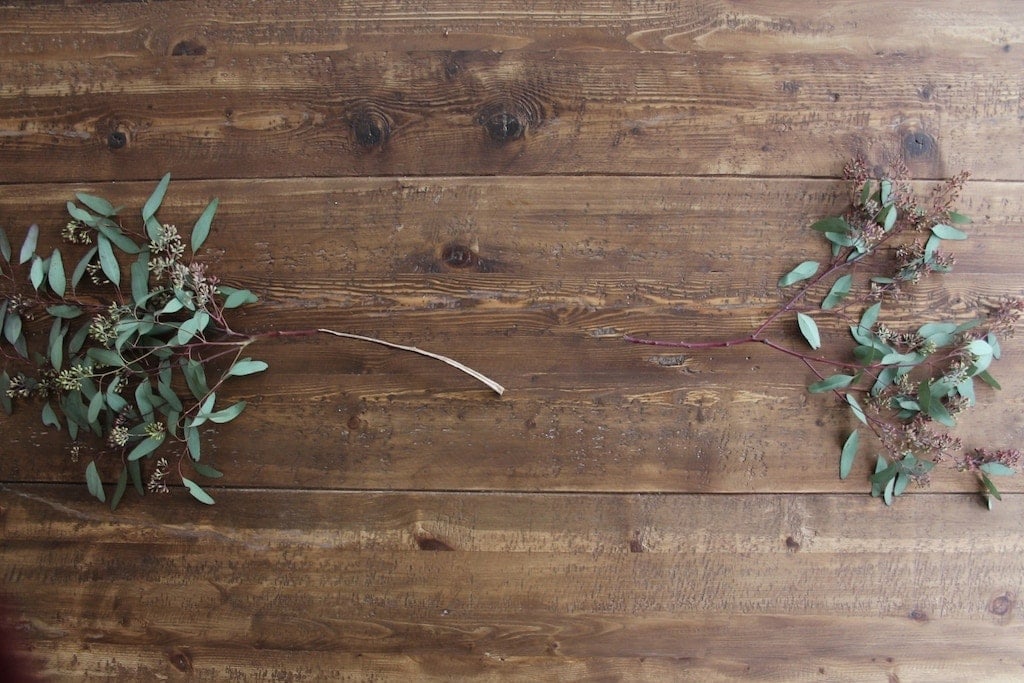 Layer the second largest branches on top of each side, stems meeting each other in the middle.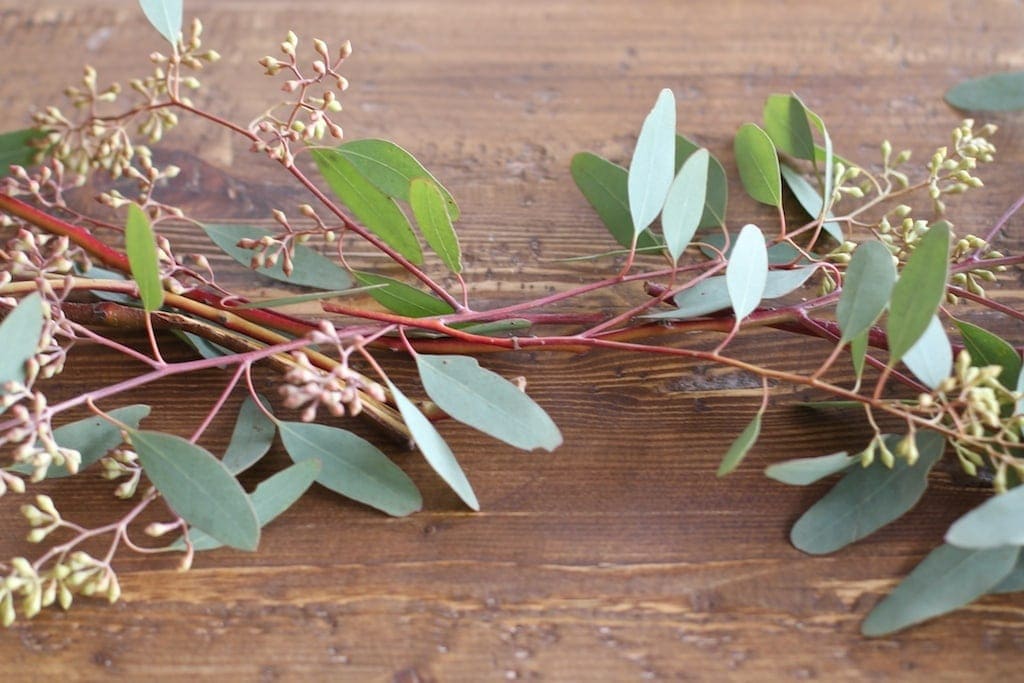 Snip pieces of eucalyptus to fill in the center, fanning them outward until full. Lay them on top or tuck them under the other stems.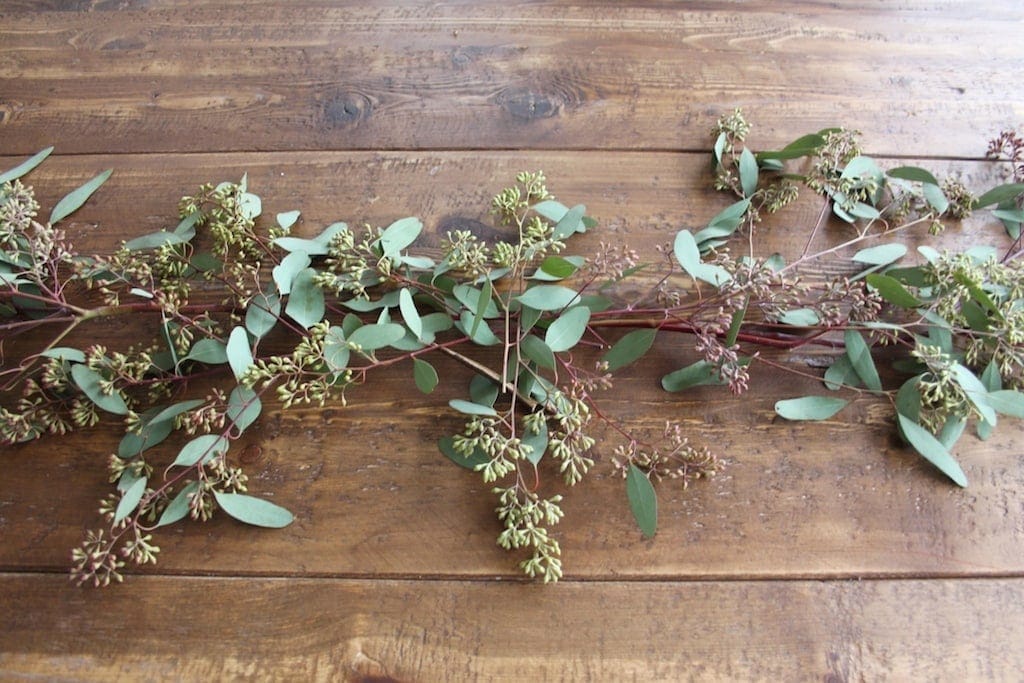 Add your pomegranates, starting in the center. Keep them in a consistent line, group them together or allow them to "fall" sporadically. Face the prettiest side of the pomegranates to the place settings.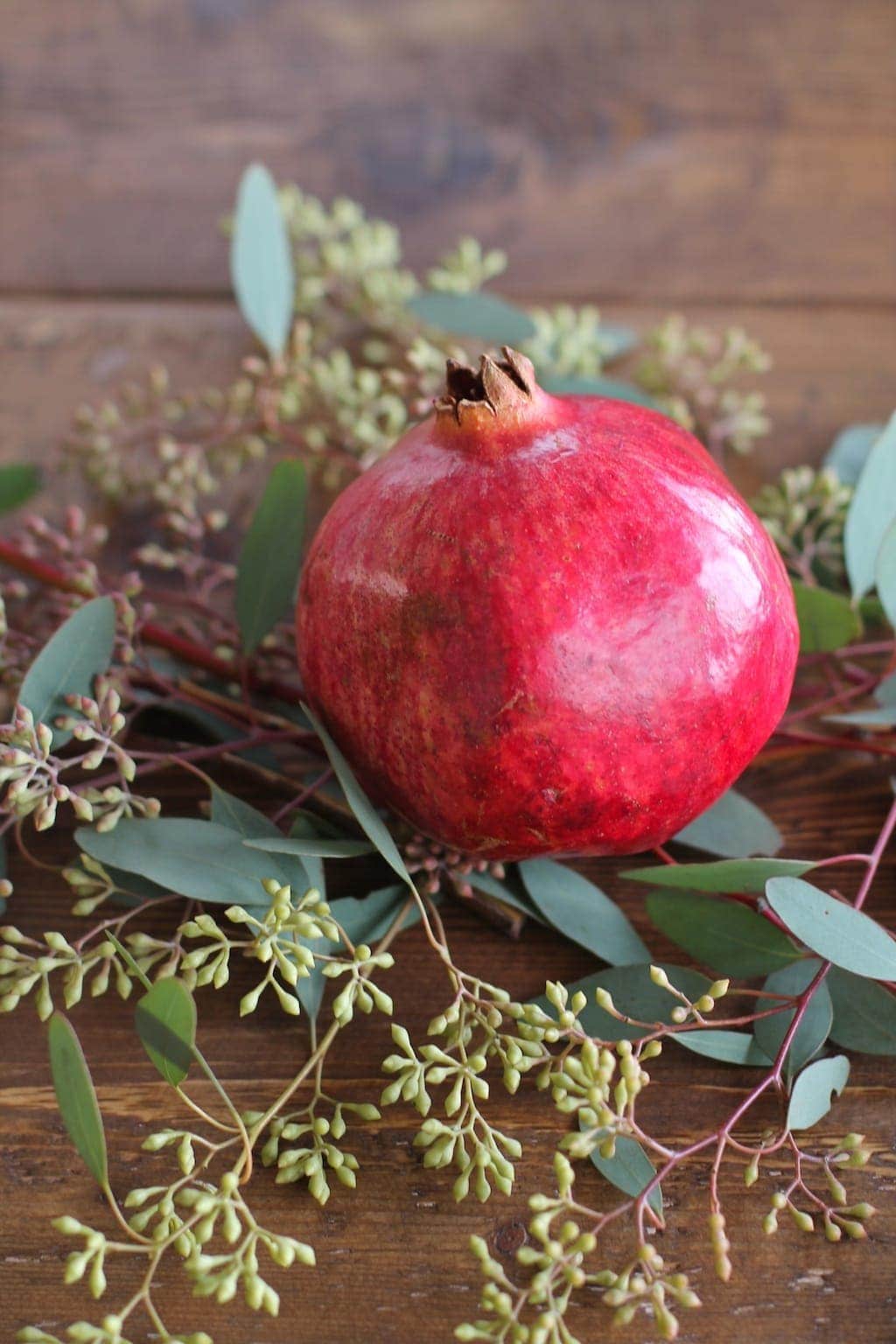 The eucalyptus will dry after a few days, but remains beautiful. Thanks to my friends Emily of Emmy-Ray & Erin of Volante Floral for always inspiring me to think outside the box in my "arrangements!"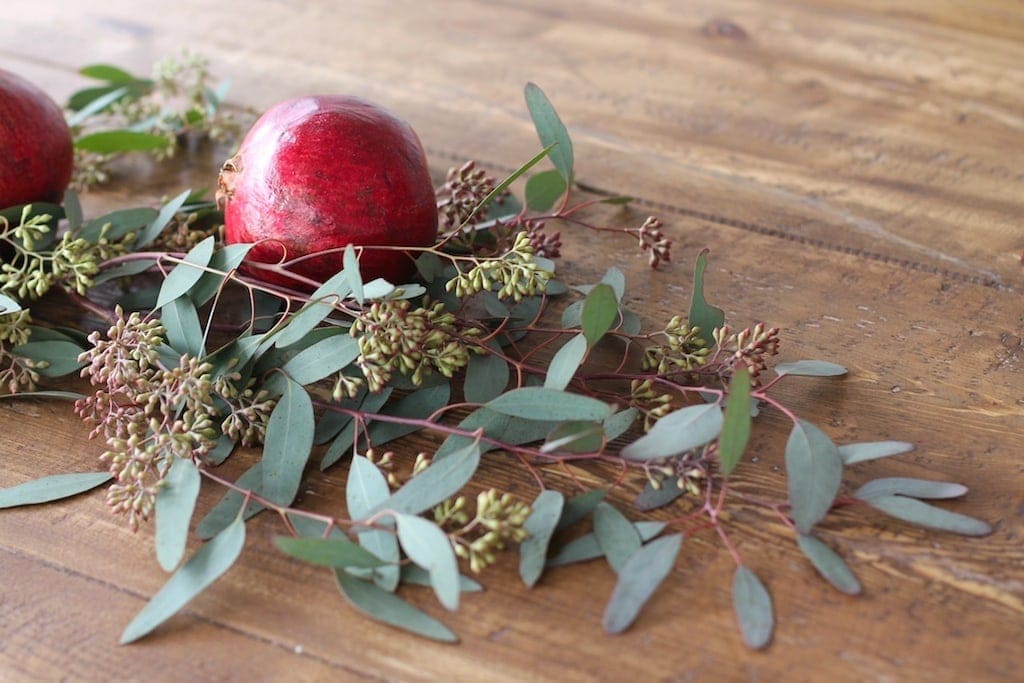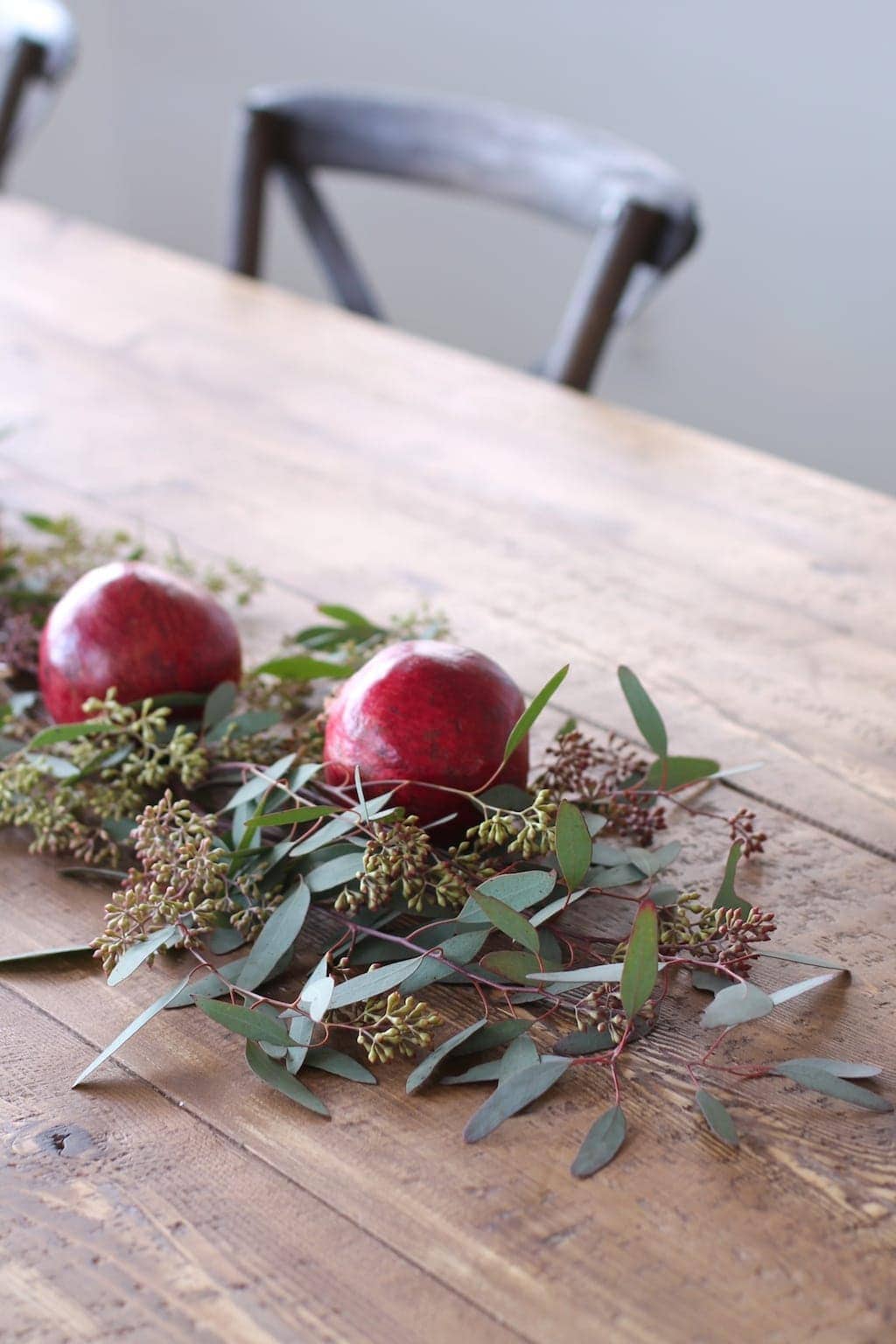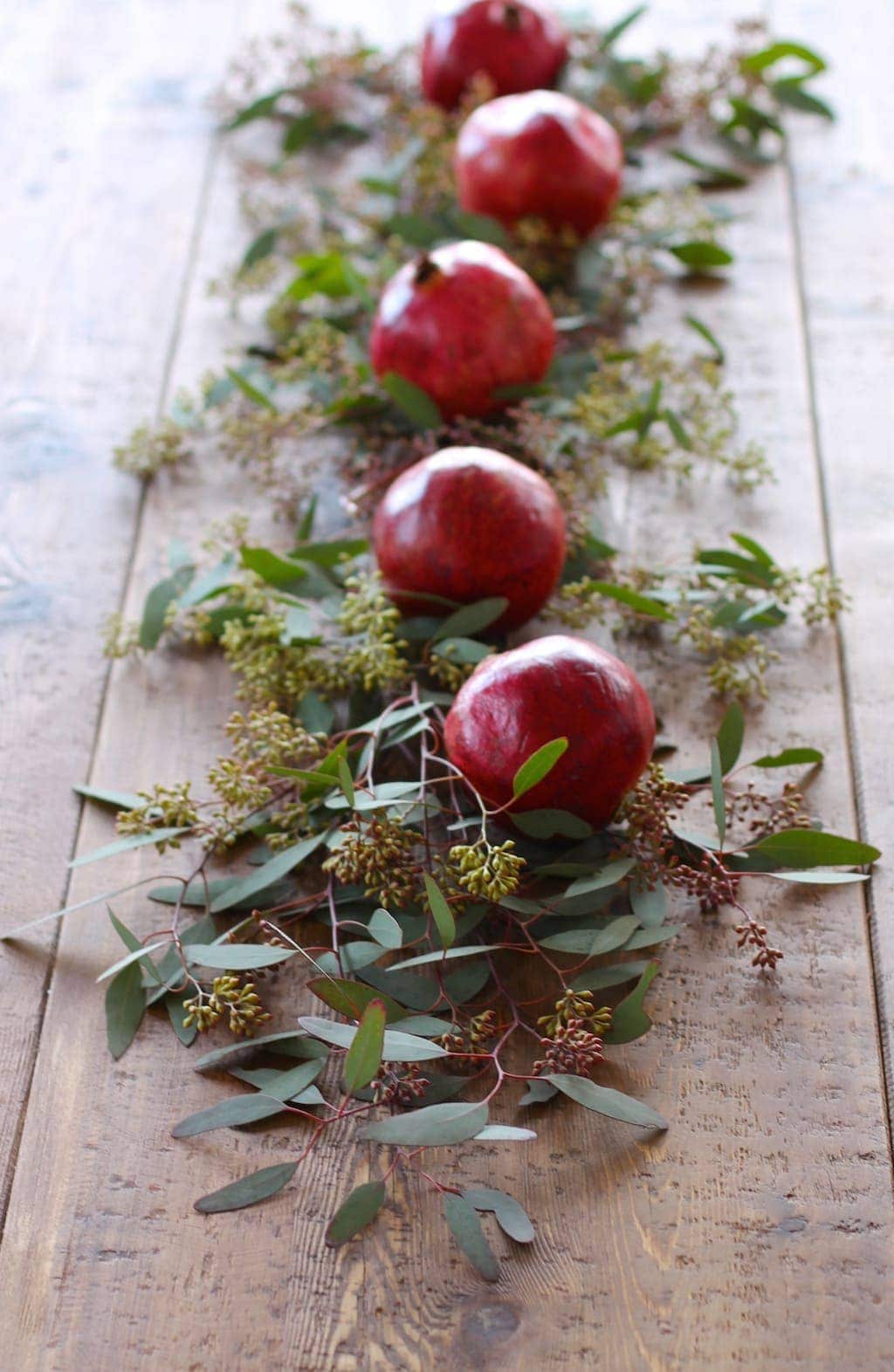 Follow along on Instagram for more sneak peeks of my designs & tag me if you recreate this recipe! Click here for more 5 minute centerpiece recipes.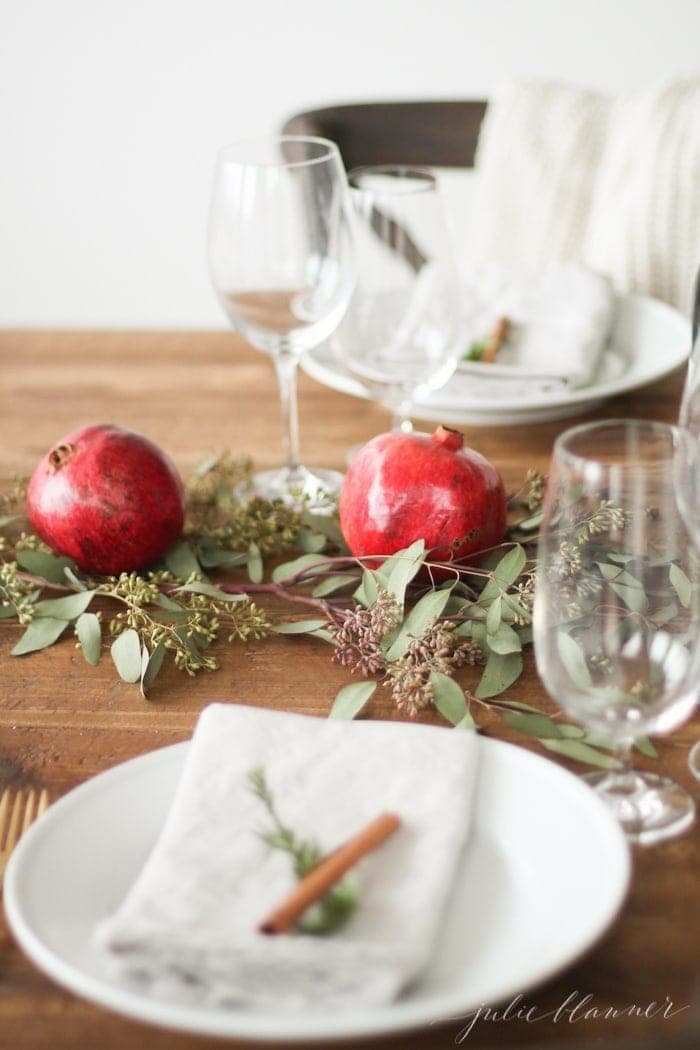 Julie