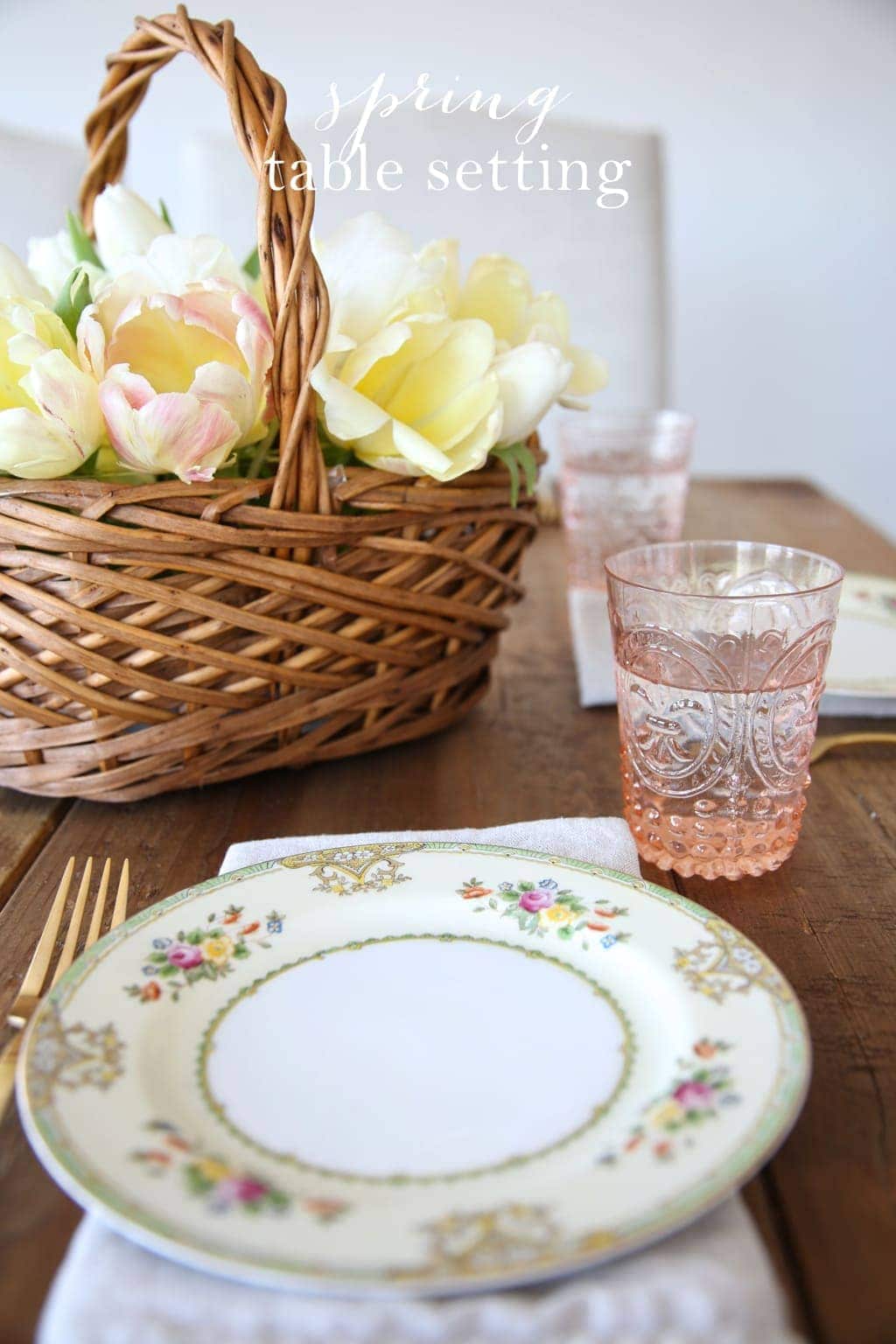 I'm beyond excited to welcome spring. The fresh air, cool breeze & the sun invigorate me, transforming my attitude. Inspired by the bounty of beautiful tulips in stores, I made myself a tulip arrangement to invite spring indoors.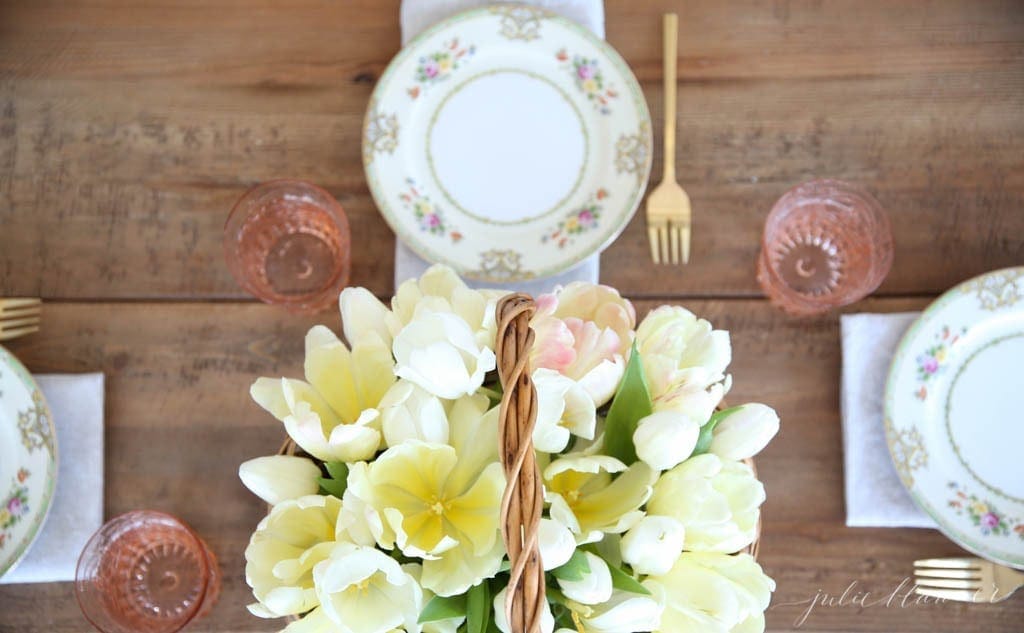 I recently moved this pretty floral set of my grandmother's china from my sister's house & created an occasion to enjoy it – brunch with the babes! Every day is an occasion – even Saturdays! I don't limit my use of china to holidays. I'd rather enjoy it than store it & I'm particularly excited about this set.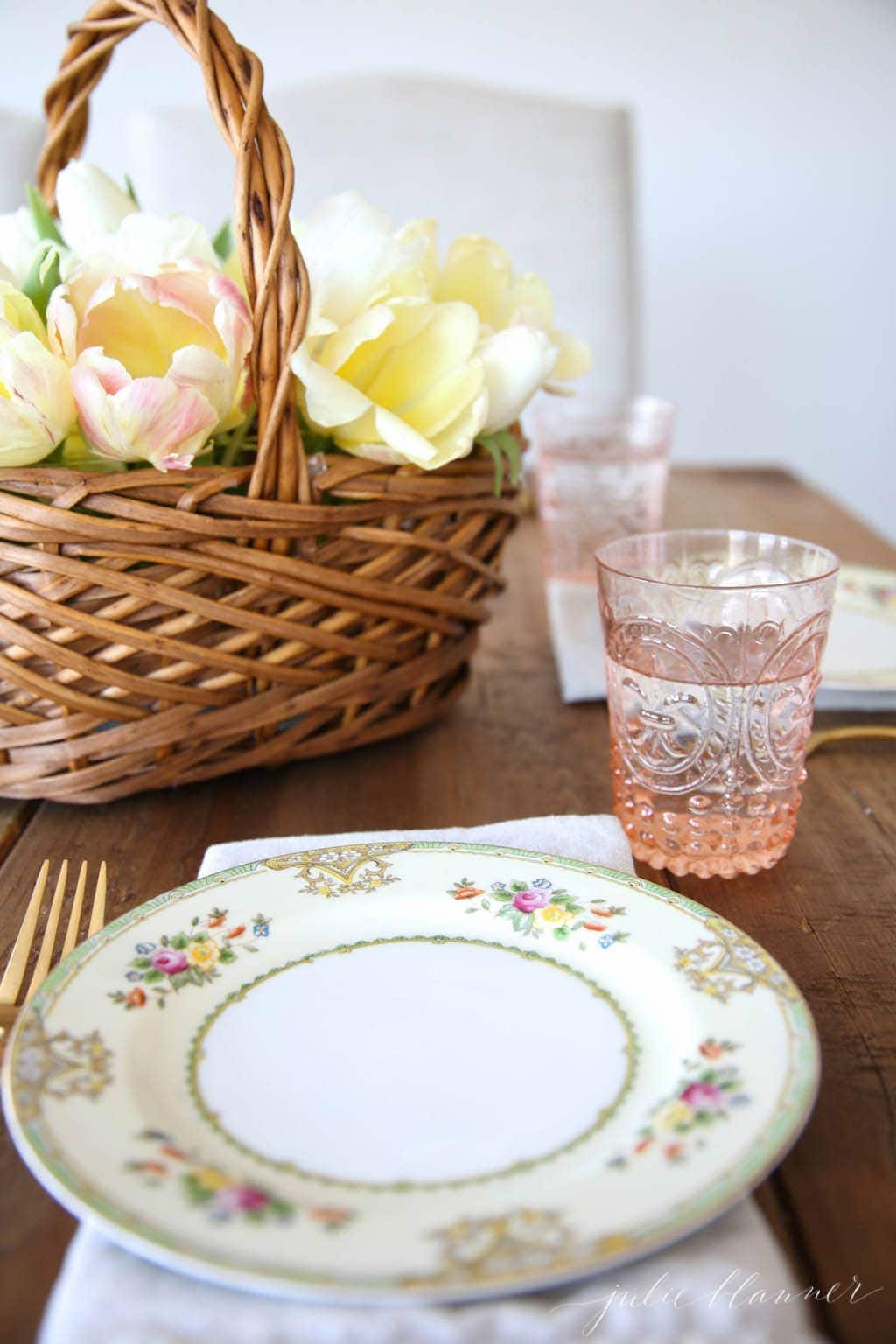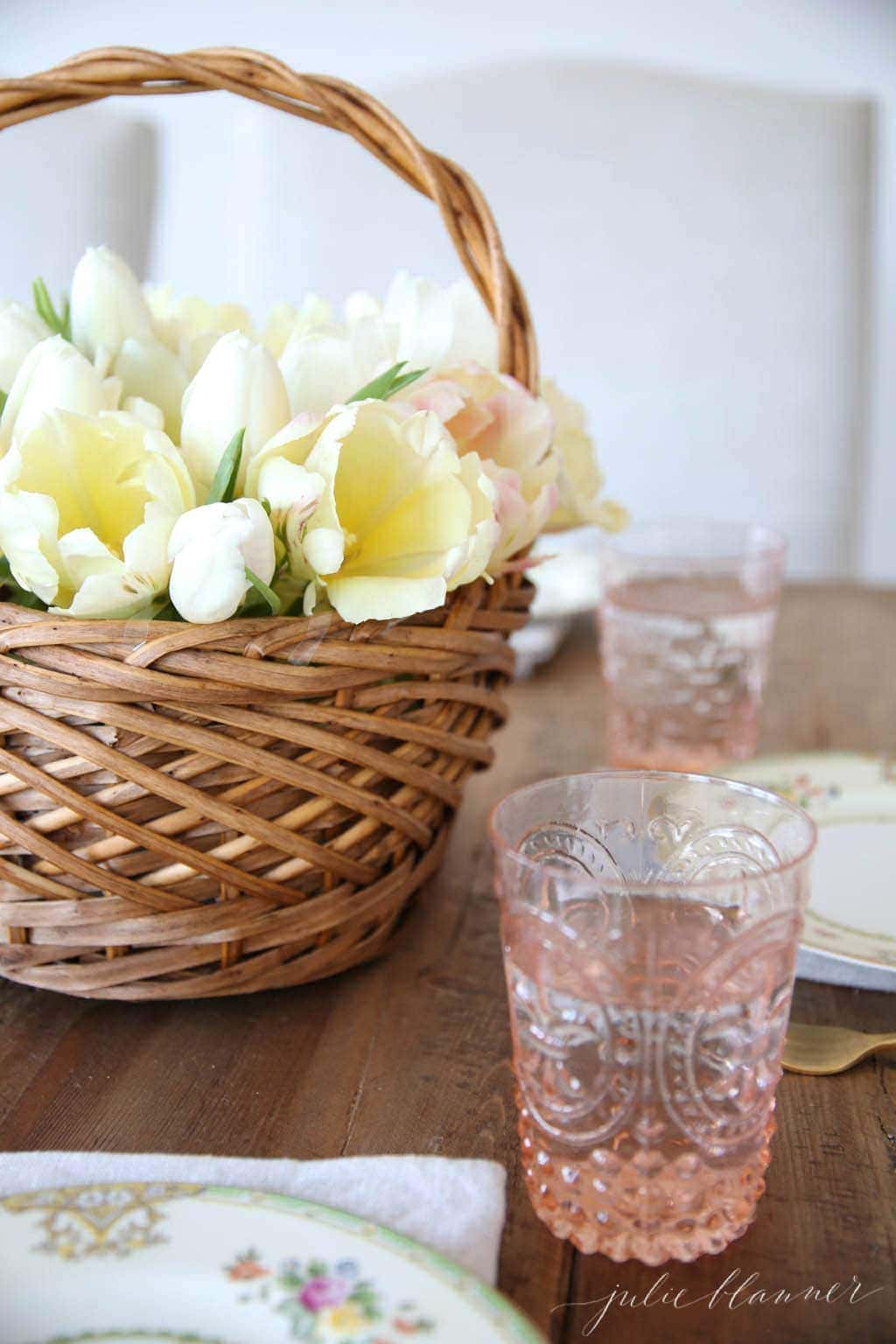 I was also excited to bring out my fleur de lis juice glasses that often double as vases!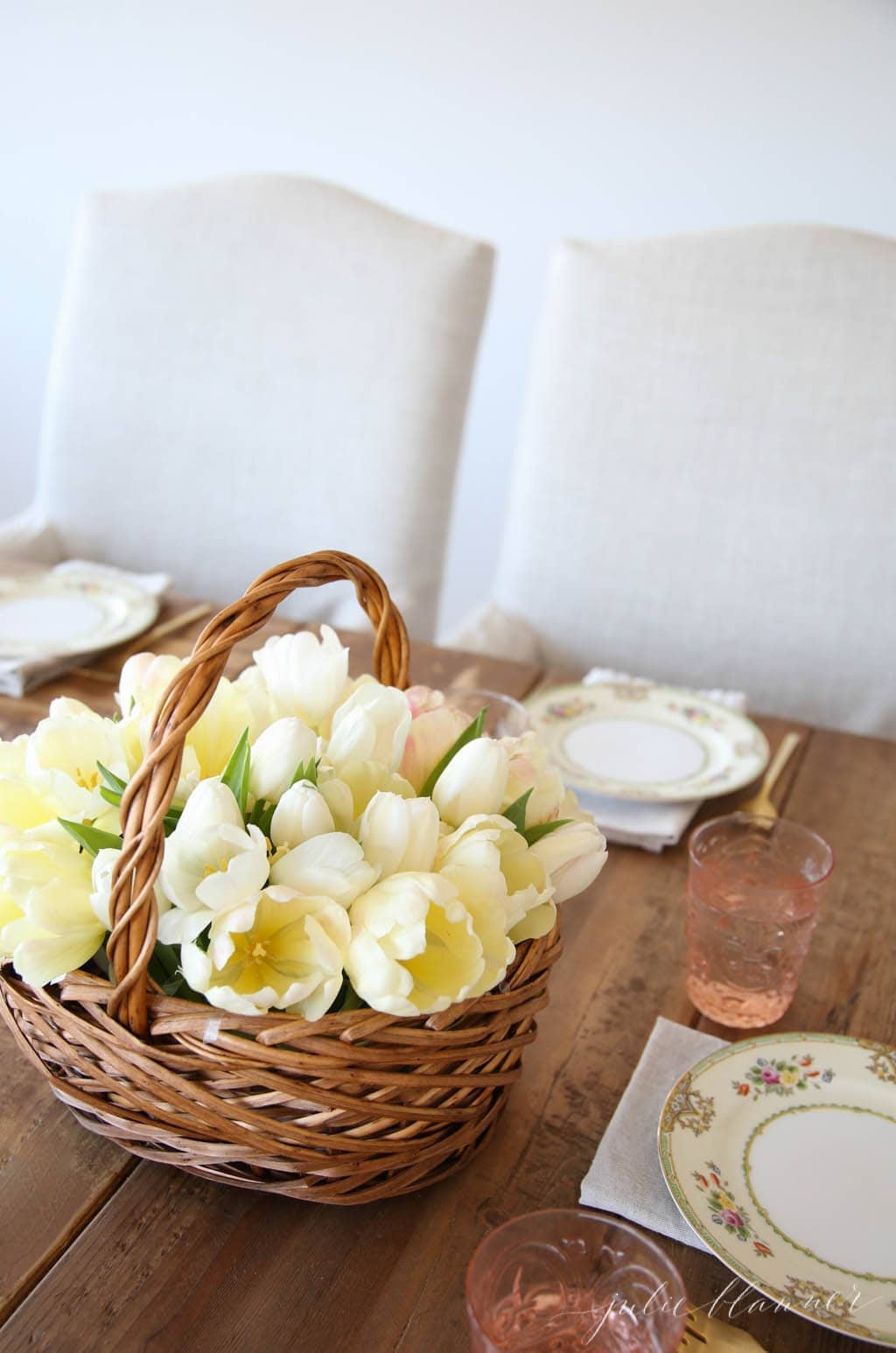 Spring has almost sprung & I'm welcoming it into my heart & home, starting with this spring table setting.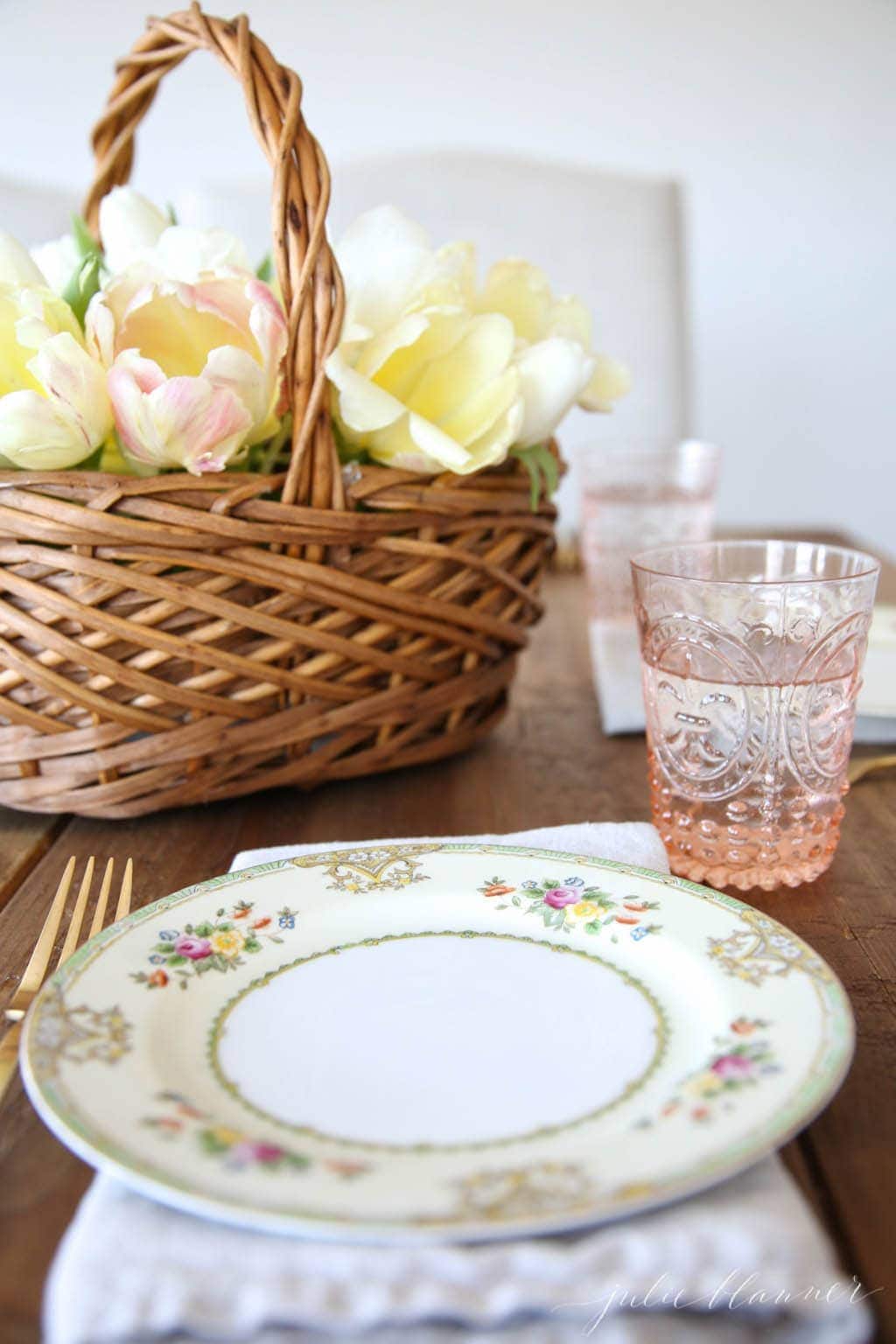 How are you celebrating today?
Julie