Since we moved in our home, I've been struggling to find peace in our hearth room.  It hosted my favorite big black chair and an awkward stain glass window that isn't centered or balanced.  In December, my in-laws gifted a beautiful love seat for the space.  While I loved the nailhead detail, I kept trying to make it work in the space.  The chair and the love seat were competing for style and space and something had to go.  We removed the black chair along with a black end table, and spare kitchen chair.  We added Adalyn's nursery rug that is no longer needed.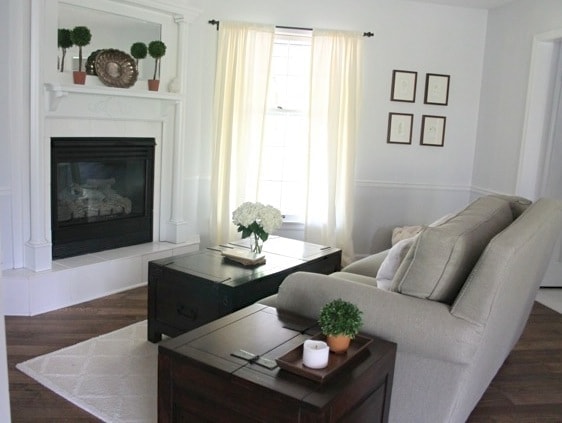 While I love mixing creams, beiges, and greys, I was also conflicted and almost pulled out a can of paint, because I wasn't sure it was coming together how I wanted, but didn't want to spend another dime.  Using more ivory accents, through frames and a toss pillow, I love the warmth of our hearth room.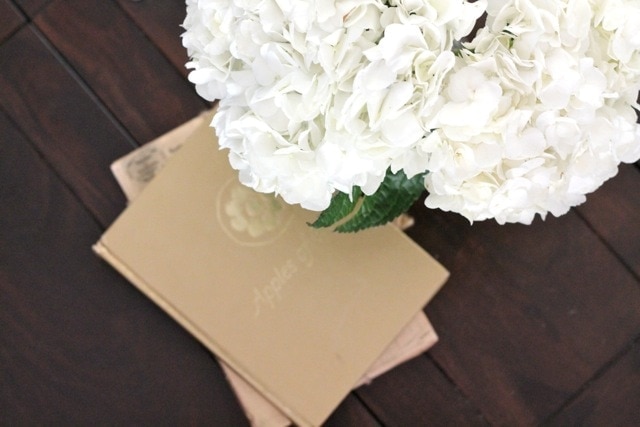 Ivory hydrangea and my favorite book of quotes grace the storage trunk coffee table full of scotches and whiskeys for Chris and guests.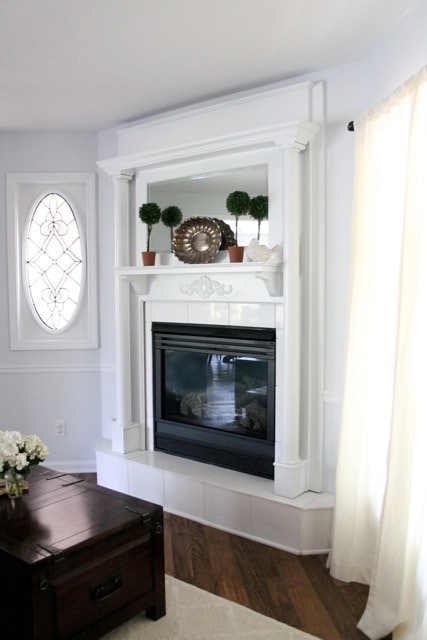 The gas fireplace is the focal point of the room.  We painted it a gloss white to match the trim.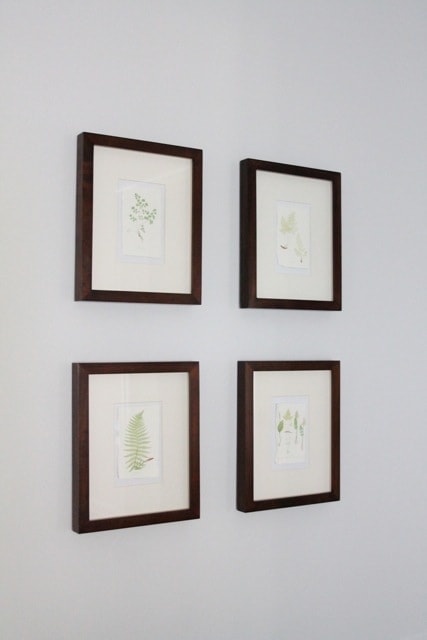 Using Pottery Barn gallery frames and this
easy DIY method
, I created 6 pieces of art to warm up the room.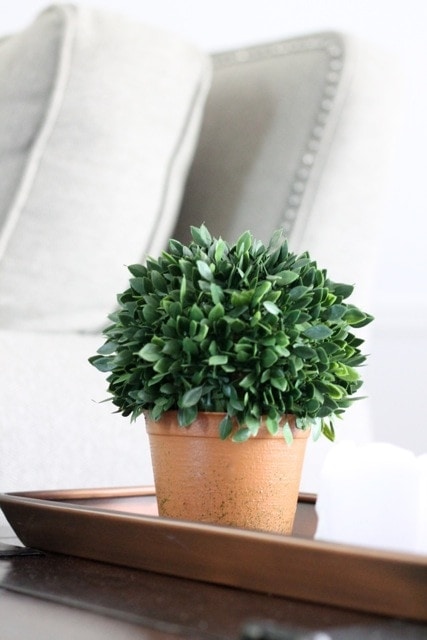 The copper tray and boxwood plant were originally in our living room and have made an appearance as a
centerpiece
for our dining table in the past.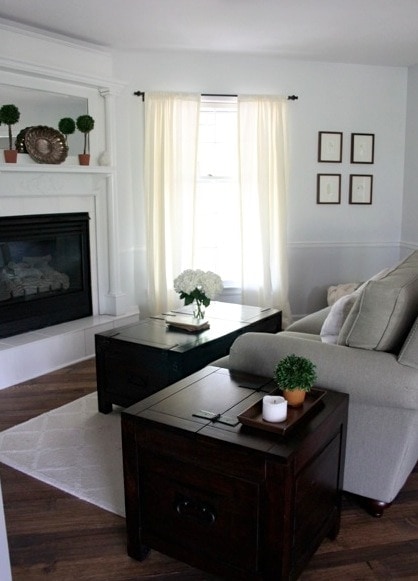 I will tweak the decor in this room as the seasons change, but for now, I'm happy with my makeover for the cost of frames and window treatments!