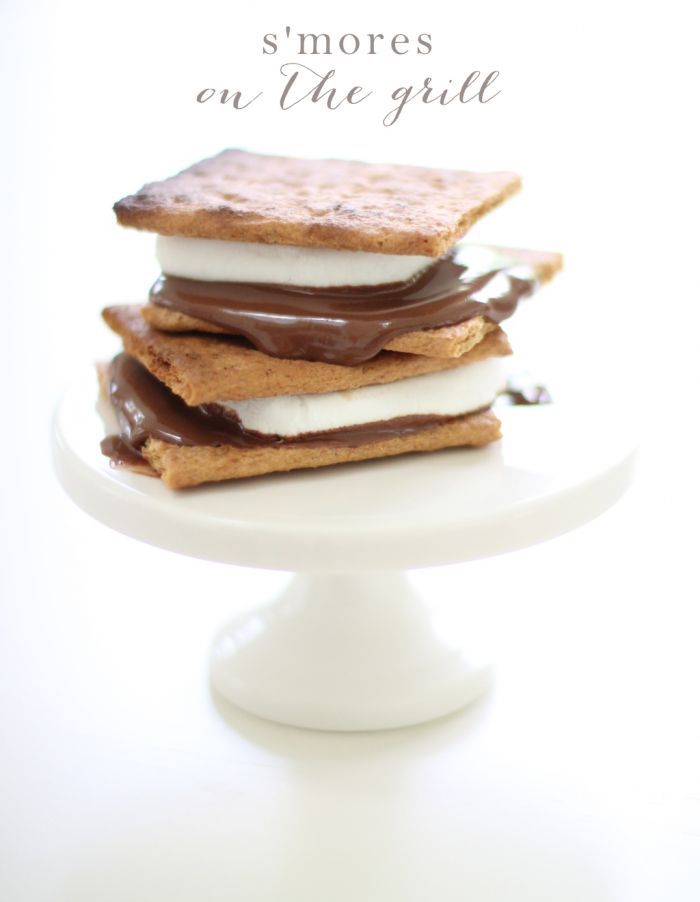 It's so hot in Kansas City that this may not be necessary, but I'm sharing anyway! I think it's possible to roast a marshmallow just by walking outside, but I'm not complaining. I love absolutely everything about summer. Growing up, we toasted like marshmallows in 100 degree heat, by the campfire just to make a great s'more. You can spare yourself from the heat & make s'mores on the grill. It eliminates the need for a building a fire & satisfies that summer sweet tooth.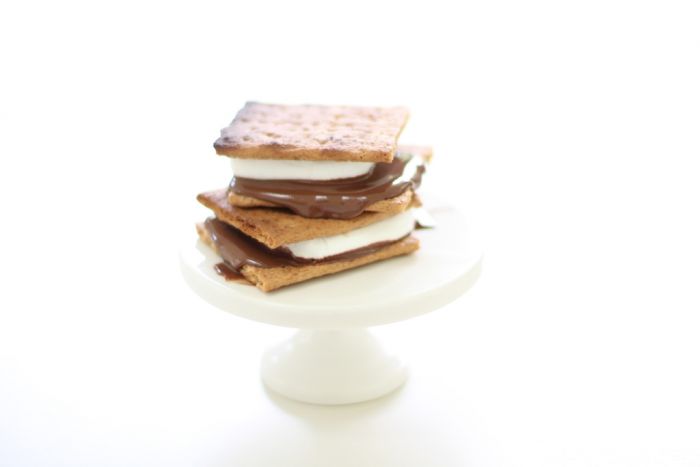 The basics are all the same – graham crackers, chocolate & marshmallows. I prefer to use stacker marshmallows on the grill, but don't judge if I double up, alright?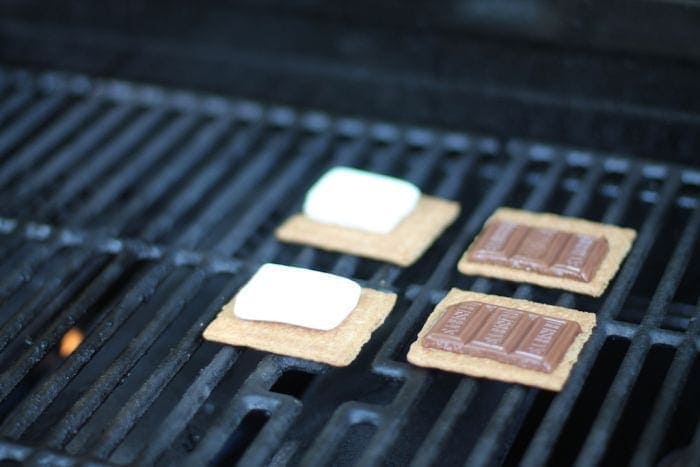 There's another perk of making your s'mores on the grill – you can melt your chocolate! The gooier the better for me. I don't mind the mess outdoors & never could understand the concept of hard chocolate on a graham cracker. I wouldn't turn it away, but nothing beats smooth, melted chocolate.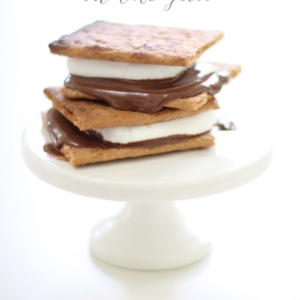 Ingredients
graham crackers

marshmallows

chocolate
Instructions
Warm a side burner on your grill to medium.

Place 1/2 of the graham crackers on the grill - away from direct heat.

Add marshmallows & close lid for 3 minutes.

Place the other half of the graham crackers on the grill, also away from the heat & add chocolate. Allow to warm for just a minute.

Remove, sandwich & indulge!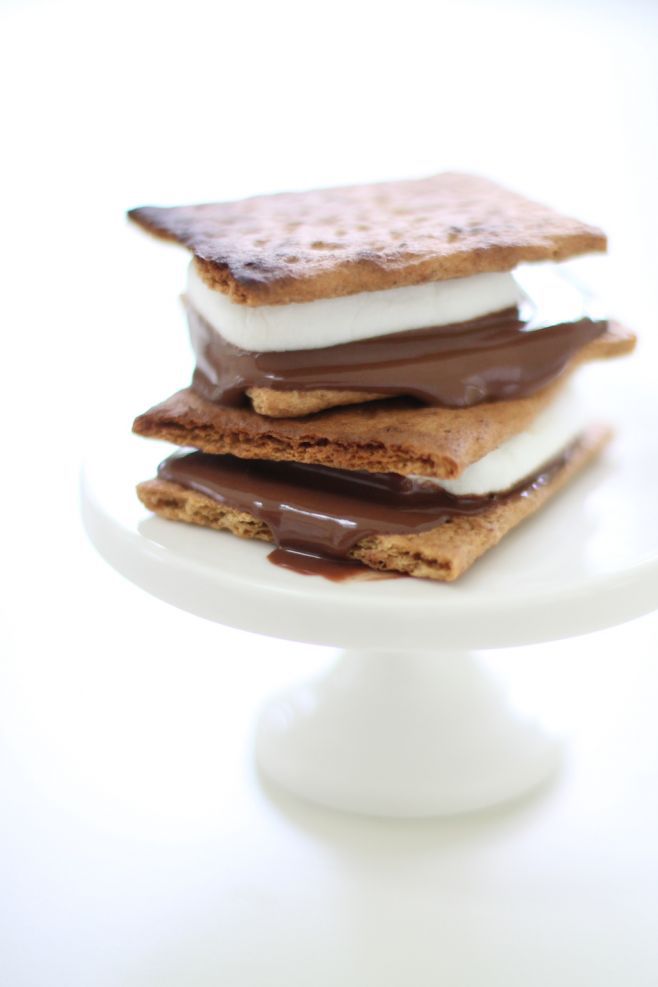 My other campfire favorites are pudgy pies & cookies on the grill…recipes coming soon! Check out my other favorite appetizer, dessert, & entree recipes on the grill & pin with me on Pinterest!
Happy summer!