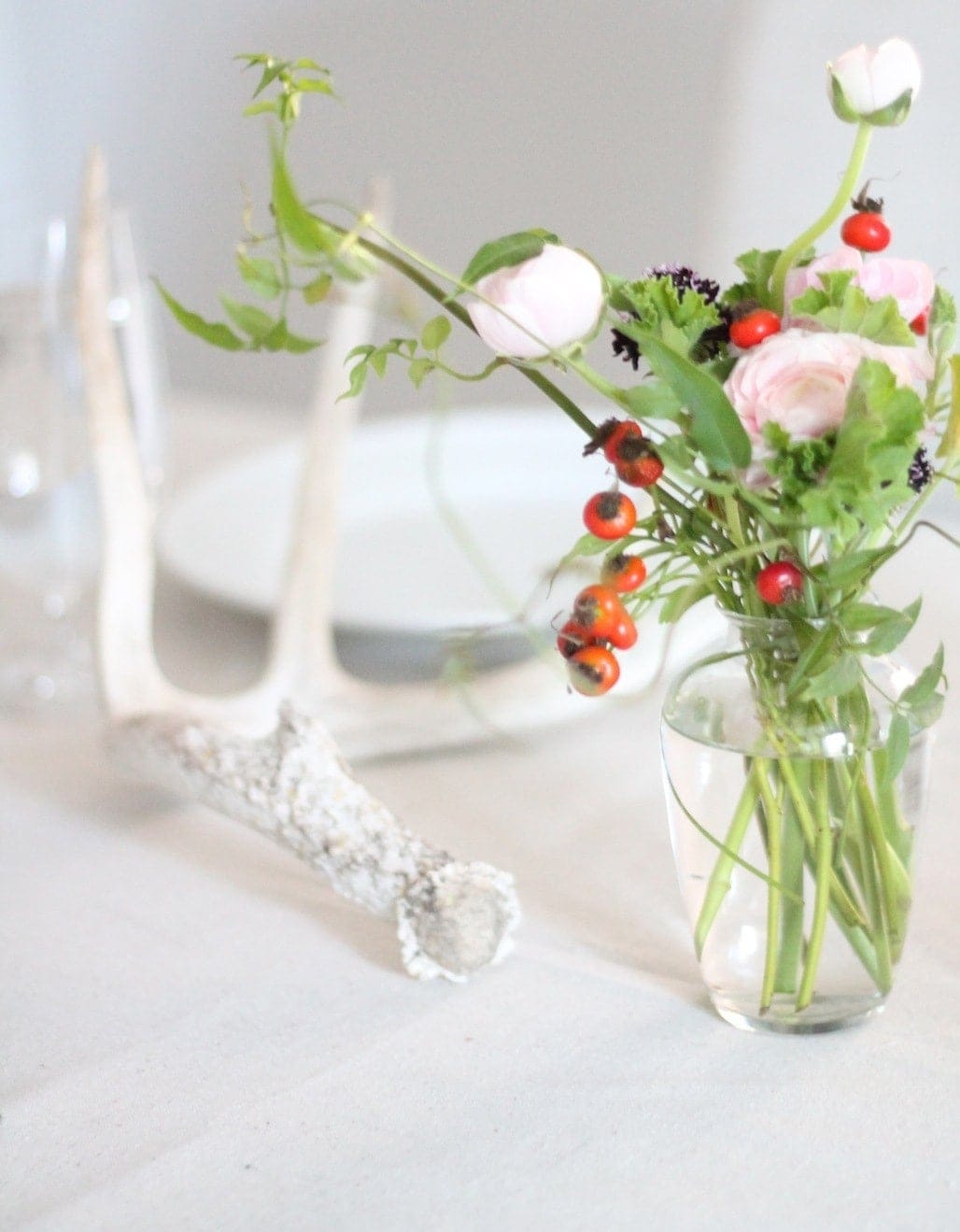 A few days ago, a couple of fabulous ladies were over and we were talking about how simple my home is. It's true. I don't like clutter, however, you don't really need much to entertain. I always pull things from other rooms in our house. This Thanksgiving table setting is just that, simple.
I have a few yards of osnaburg fabric I saved from one of my projects – possibly the curtains in Ani's room or the reading nook window seat in Adalyn's. It's hard to say, it's my favorite fabric and I use it for everything. I used the remnant as a tablecloth. It looks like linen, but I don't have to iron it, worry about it being stained and it's inexpensive. My friend Erin of Volante Floral had made this wispy arrangement of ranunculus and berries in one of my bud vases, originally for the chest of drawers in my dining room. I decided it was beautiful enough to stand on its own, encased by a couple of deer antlers.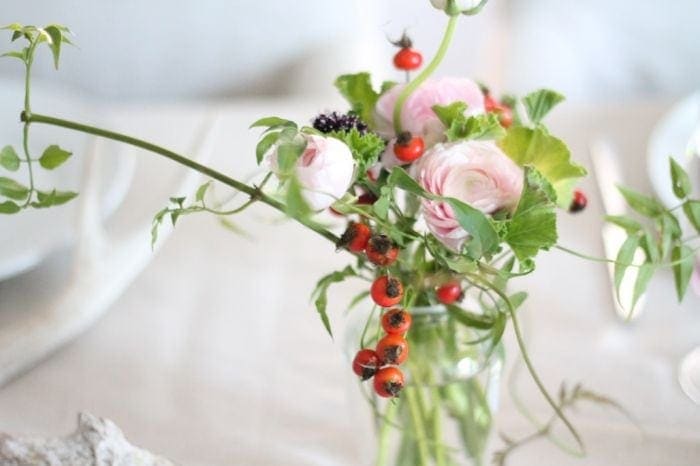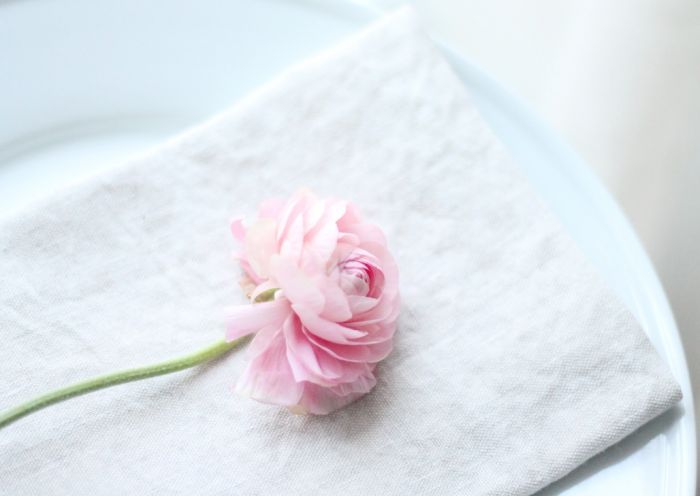 While I love using china, my basic white dishes and stainless flatware are effortless, so I don't hesitate to use them while entertaining. They look far more elegant when paired with the flowers. And candlelight? Well, if you can tell me what I've done with my votives, I'd appreciate it. I may have over-organized -is that possible?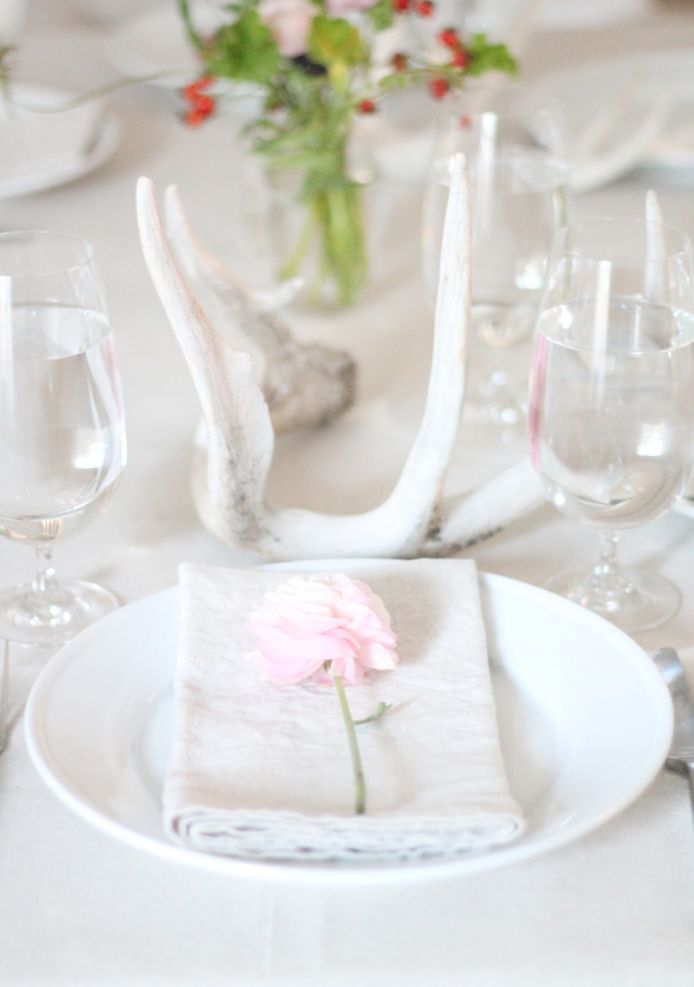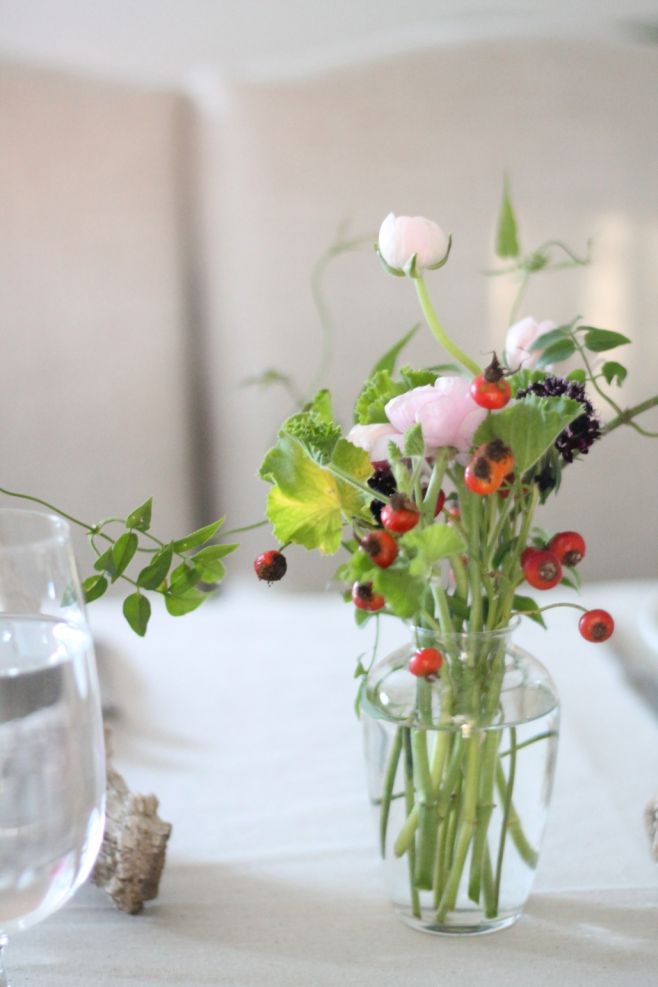 I love doing something unexpected for Fall, which is why I chose this subtle color palette with pops of pink and bright red to contrast the deep burgundy. This table setting would be beautiful for Thanksgiving brunch. I personally think that's a great alternative to a lunch at one home and dinner at another. What do you think? Are you hosting Thanksgiving?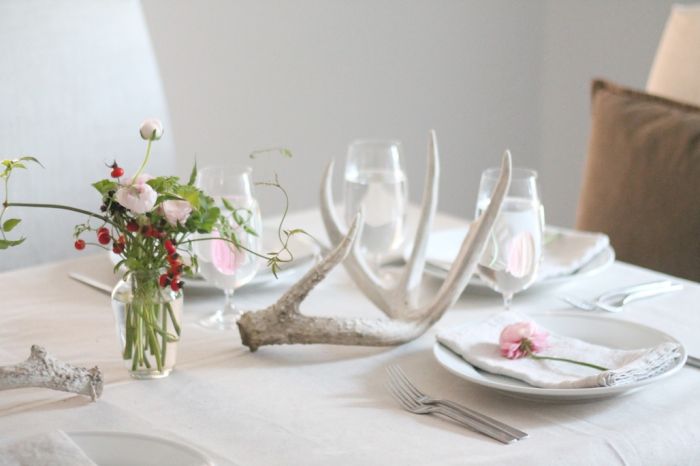 Looking for recipes to serve this Thanksgiving? Try Non Alcoholic Mulled, Firehouse Green Beans, or Irresistible Veggie Dip Recipe.