Whether you're a minimalist like myself or just looking to make the best use of a small room, space saving furniture is a must! Learn about the best multipurpose furniture pieces that will adapt to your needs.
It can be difficult to shop for furniture that fits your needs and can grow with you or your children. That's why I love space saving furniture pieces that have multiple uses and can serve a flexible purpose in different rooms of our home.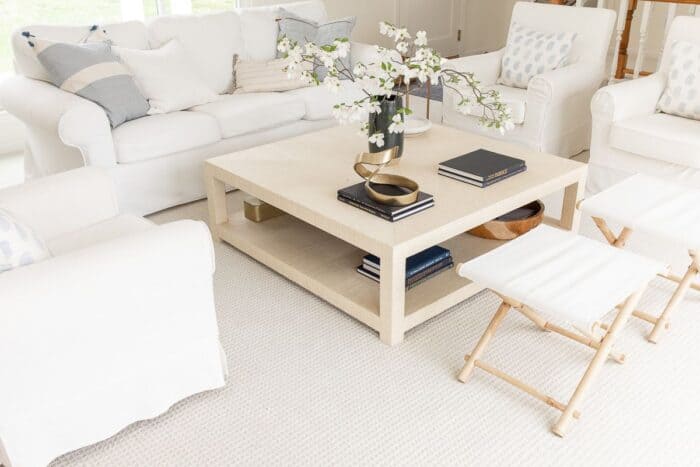 There's little I love more, as someone with a minimalist aesthetic, than multifunctional furniture. When decorating, I like to find pieces that can serve more than one purpose. This gives them longevity in our lives, as our home or needs may change over time.
Beyond the sleeper sofa or daybed, there are so many versatile pieces that you can integrate into your home. Multipurpose furniture is also an excellent investment for your kids, because you're more likely to use it over time.
Just like this bedside table desk concept, there are some excellent multipurpose furniture ideas on the market that you'll love. My favorite part of the concept of multipurpose furniture is that it forces us to be thoughtful and considerate of each piece we incorporate into our home.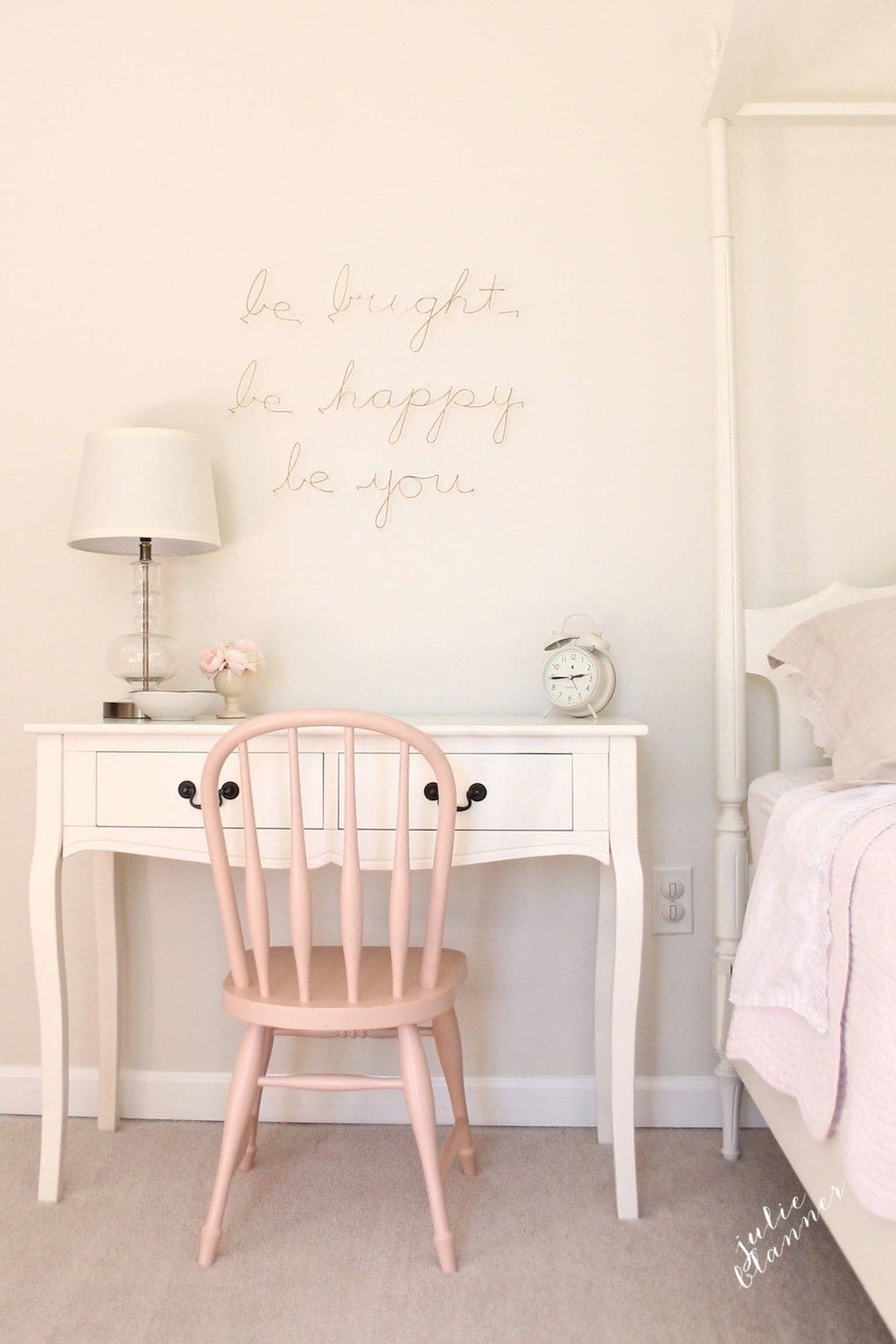 What is Multipurpose Furniture?
Multipurpose furniture is a broad term, encompassing a wide variety of furniture. This concept of multipurpose or multifunctional furniture generally includes items like murphy beds, dining tables that transform into desks, flexible seating, hidden storage and much more.
This concept saves space in your home, which also tends to save you time and money. It's better for the environment too, because you're less likely to grow out of a piece of furniture that can fit your needs in a variety of ways!
Space Saving Furniture Ideas
For example, we've used this style many times at Calm Water Cottage (see the full before and after of our lake cottage here).
A bedside desk is an excellent use of space because it's a piece of furniture with two functions. Click through to learn how to take any console table and turn it into a bedside table desk combo!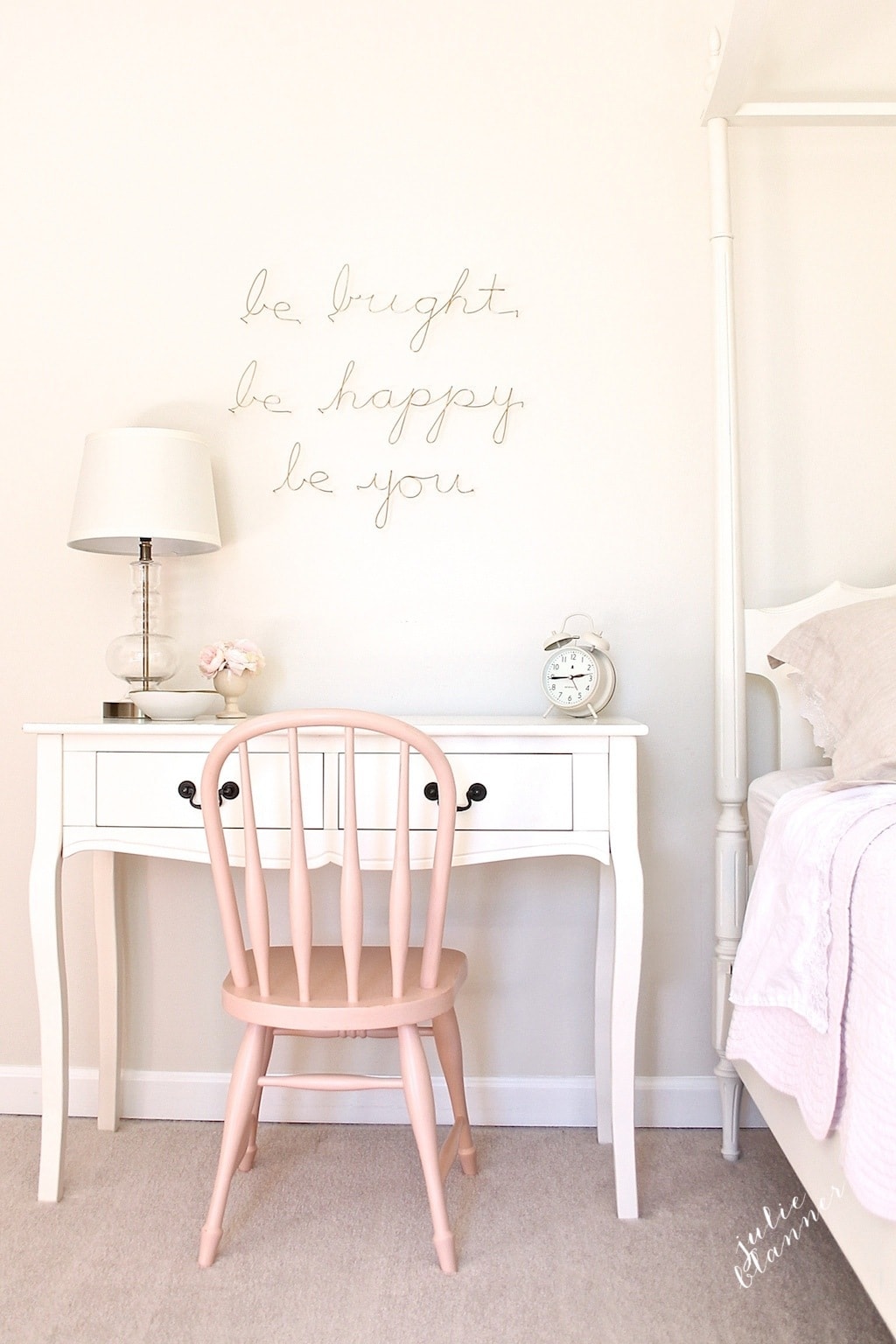 Live Edge Wood Stool
A live edge wood stool doubles as a side table in the modern coastal living room, offering additional seating when needed, but most often a convenient location to set a drink.
It can be also used as a small bedside table or plant stand. We've used it both indoors and out as we re-arrange and grow with our home.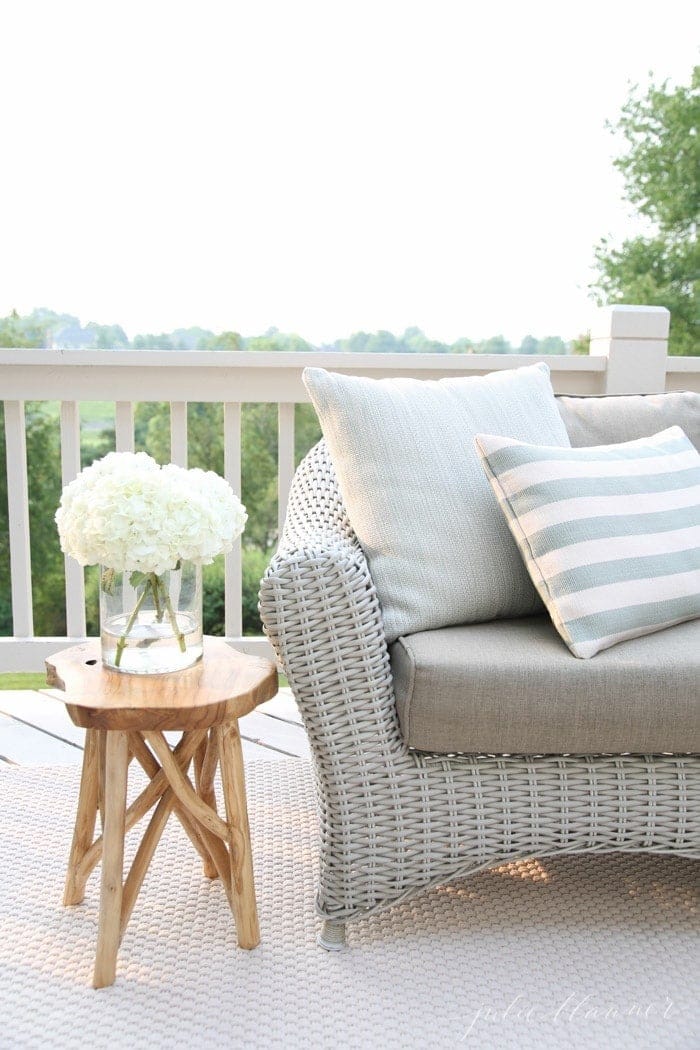 Benches as coffee tables
When we first moved into our St. Louis home, we used a bench intended for the end of a bed as a coffee table / ottoman.
It's slightly smaller size is a great fit for the small space. Now, it's been relocated to our master bedroom as we update the family room furnishings.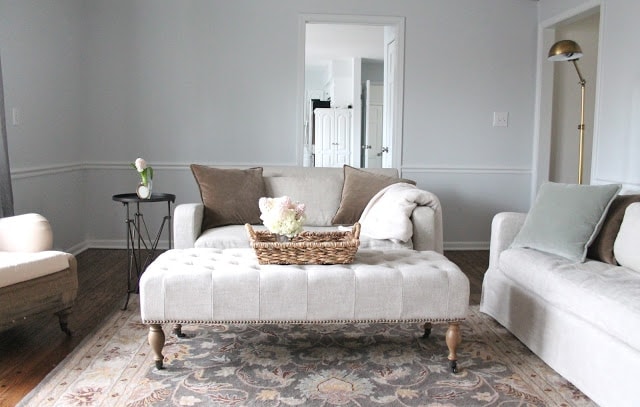 Dining Chairs as Office and Overflow Seating
Dining chairs can be used in a home office. I love mine because it easily rolls, but looks more refined than a typical office chair.
When we're expecting a lot of dinner guests, I use them at each end of the farmhouse table in the breakfast room or as additional seating in the family room, flanking the fireplace.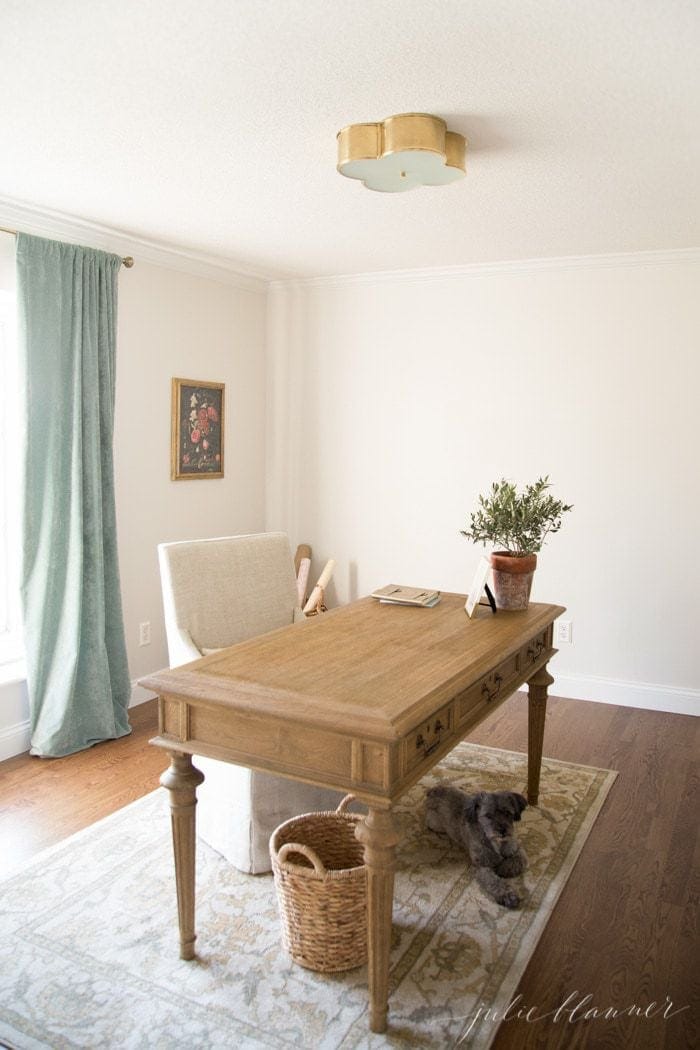 Bar Carts
Bar carts are actually one of the most versatile pieces of furniture ever! We love our brass bar cart and we have a Rattan Bar Cart at the lake.
A bar cart makes a pretty entryway piece for hats, throws, flip flops and sunglasses. It can double as a plant stand, it can serve desserts or appetizers, and it can of course hold your alcohol stash for parties.
We often roll our bar cart out for serving extra food during entertaining.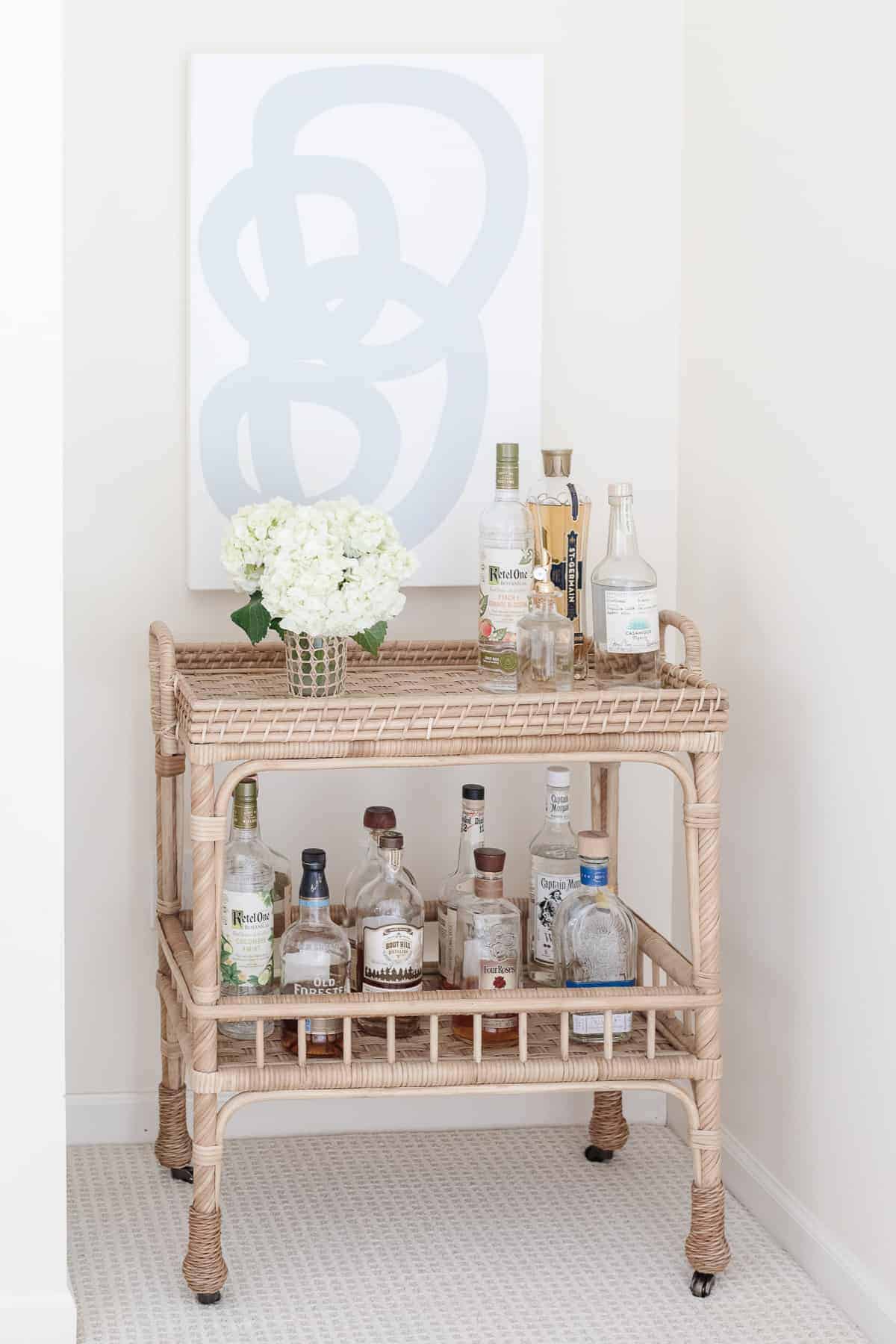 This multifunctional furniture piece can also be used as additional bathroom storage for towels, soaps and more.
Baskets as Side Tables
These lidded baskets stack up beautifully as a side table in our family room. They are excellent multipurpose storage pieces, because they work as a side table should… holding accessories, or a drink when we sit.
However, they also serve us well with incredible storage! I love the texture they bring to this space as well as the function they add.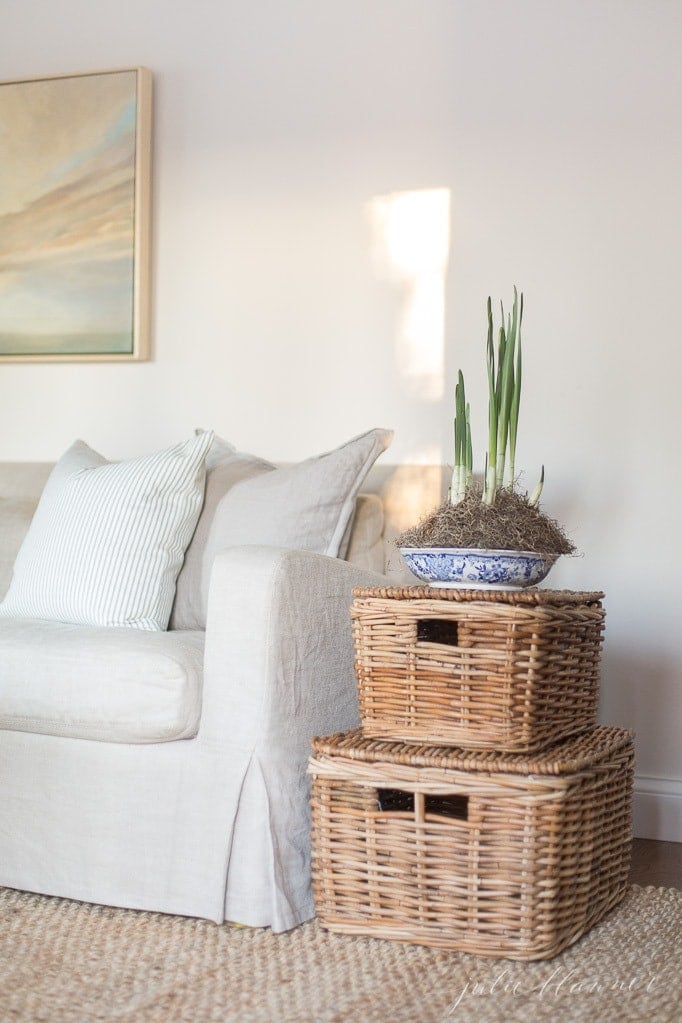 This antique family heirloom piece has served us in many ways over the years. From nursery storage, to linens and board game storage in the living room, it fits into a variety of spaces and is the ultimate antique investment piece.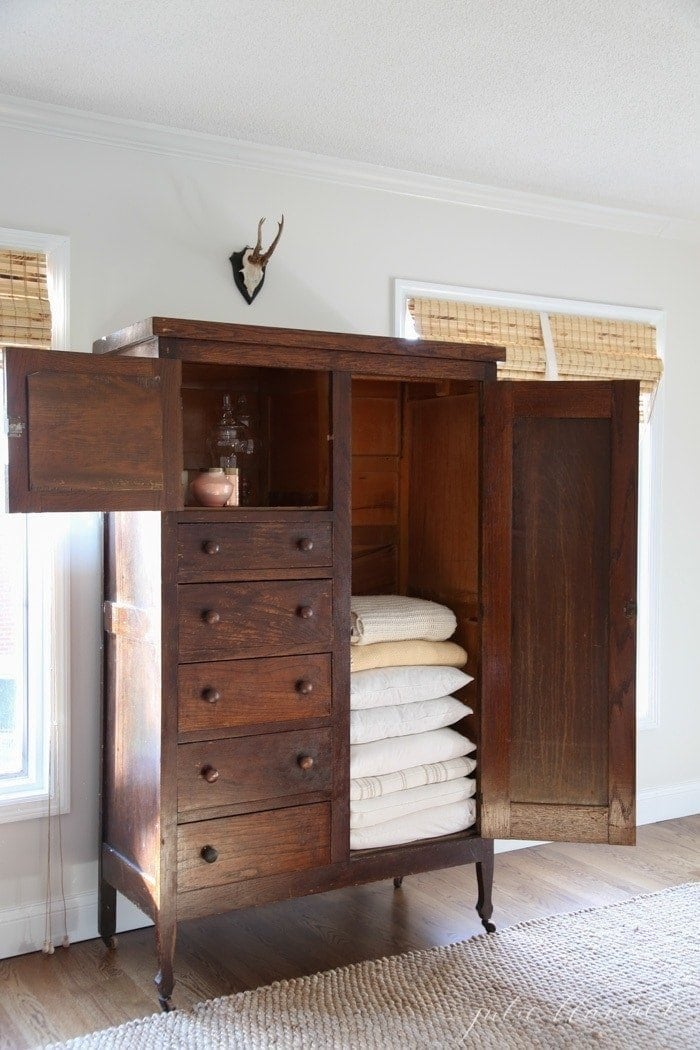 Folding Stools
These little stools make luggage racks so they are perfect for the end of beds in guest rooms, or used for additional indoor or outdoor seating! Bonus points that you can fold them up and stow them away when not in use!
Tiered Rolling Tray Table
Finally, this little tray table can be used as an end table near your sofa or chairs. It is also great as a serving piece while entertaining, or as I'm currently using it, a plant stand.
We keep this gold rolling tray table in our breakfast room, but it's been used in a variety of rooms in our home. I've had it for many years and still love it as much as they day we bought it!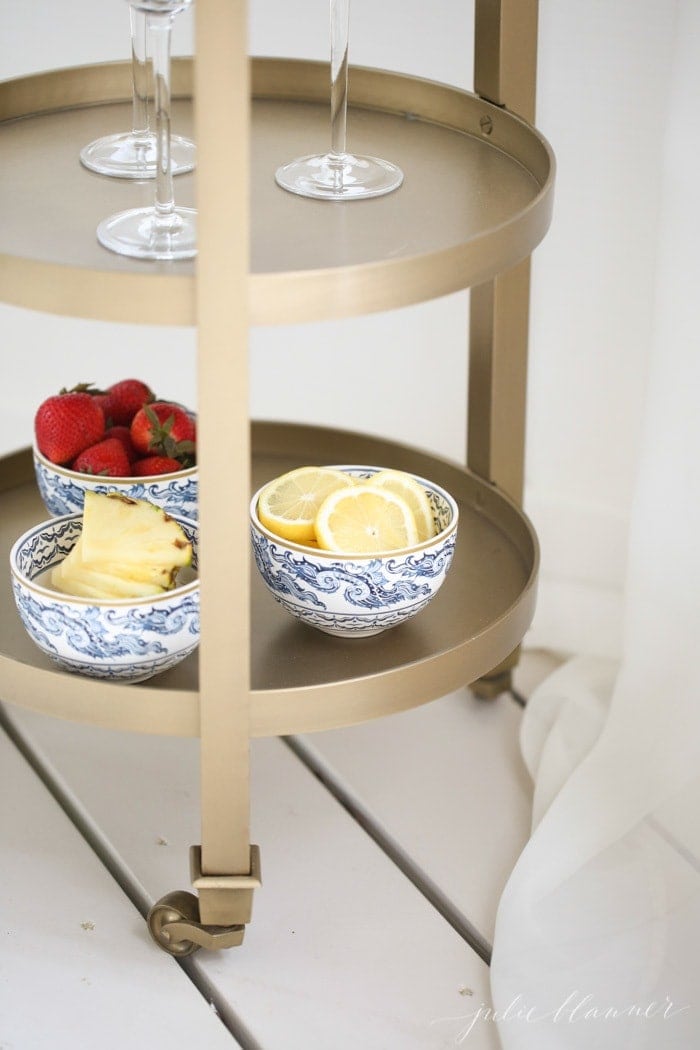 Rattan Stools
Similar to the canvas stools we have used throughout our lake home, these little rattan x-base stools are such a flexible solution for seating, luggage and more!
They add so much texture to this guest room, giving guests extra seating and a place to prop up their luggage. The small footprint makes them the perfect multifunctional furniture addition to this room, or even our spa bath for a little seating or a place to rest towels.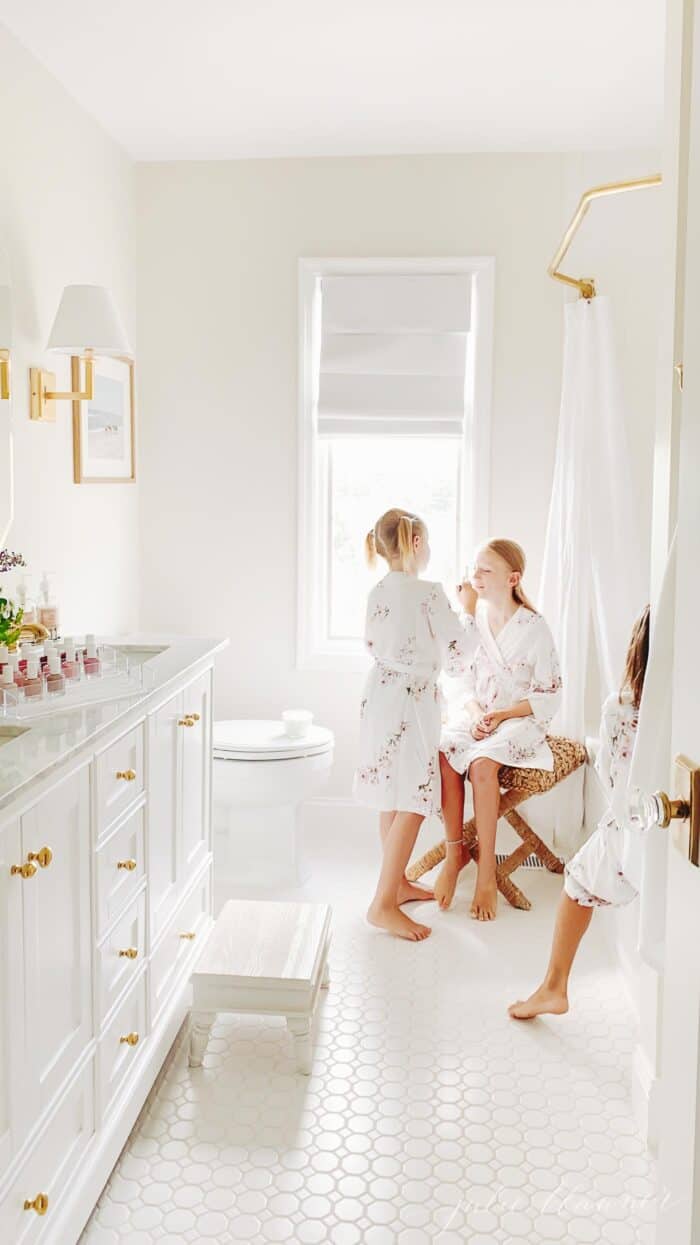 Multipurpose Furniture Tips
Think carefully about the variety of ways any furniture pieces can be used.
Check out the catalog or website you're ordering from, as they'll often give you suggestions for a variety of ways furniture can be used in a room.
Consider multipurpose furniture for children's bedrooms so they can grow with your child.
Frequently Asked Questions
Why do people need multipurpose furniture?
Often, it's because multipurpose pieces are actually space saving furniture. This can make an incredible impact in smaller rooms and apartments, especially.

Another reason multipurpose furniture works beautifully for people is because it reduces clutter in a home. It can contribute to a cozy, calm style and works within a minimalist lifestyle.
Why is space saving furniture important?
Saving floor space in a small home is an incredibly important part of making a floorplan work for you. Any time you can save space with multifunctional furniture, you should!

This benefits not only your family as more of a long term investment, but the environment too. Buying quality pieces that will serve your family well over time is a great way to reduce your impact on the environment.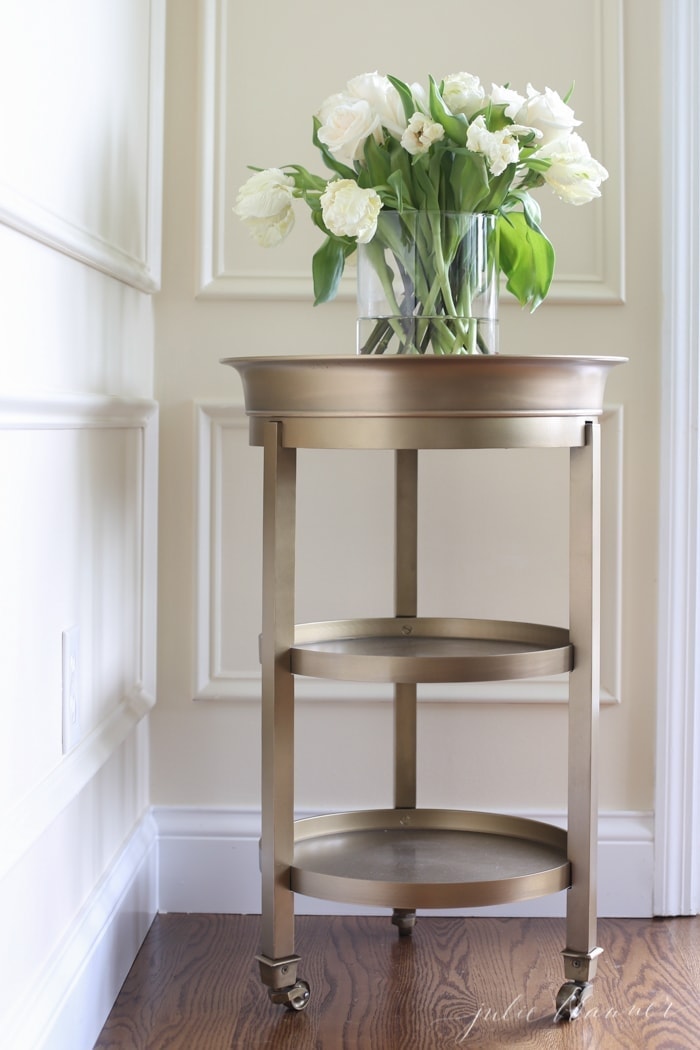 As always, you can shop our home here! What are your favorite multipurpose furniture pieces?
Let's keep in touch! Receive exclusive content, including never-seen-before photos, our favorite home decor DIYs and more!
More Furnishings and Decor