When I first meet with my clients, we work on an inspiration board by collecting photos and ideas of things they love.
My bride
immediately fell in love with the gold monogram you see below from Martha Stewart. Fortunately, it was easy to recreate!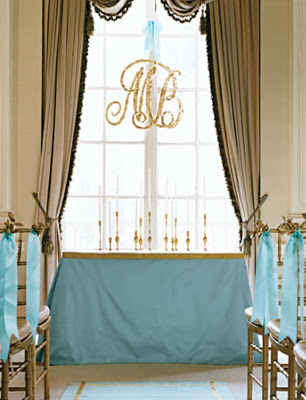 We ordered monograms cut from birch wood from Southern Proper Monograms. They were quickly covered in spray adhesive and then dusted with A LOT of glitter!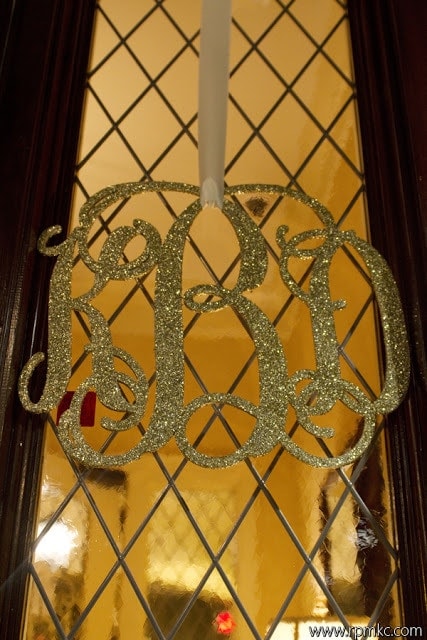 The monograms were hung from the doorways and above the fireplace with Paper Source 36 mm satin ribbon.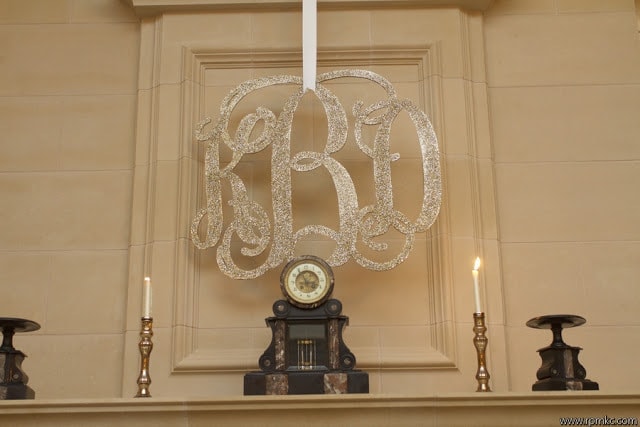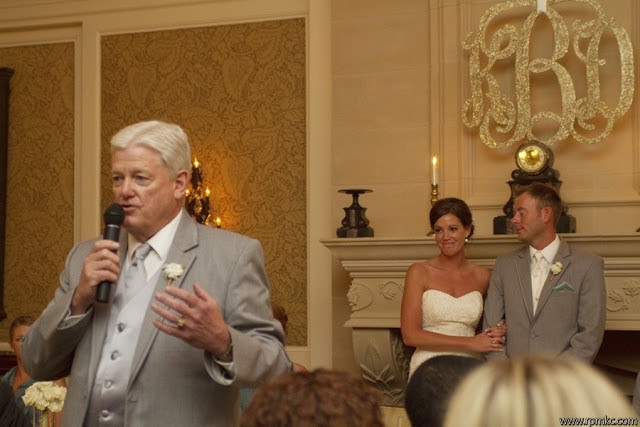 The large monogram provided the perfect backdrop for the head table, offering gorgeous photographs!