Grout is the seam that binds tile together and is the finishing touch for your tile project! Choosing the right grout color will ensure your finished product looks just the way you want it. Let me share tips, information, and ideas that will help you know you're on the right track!
Grout is an often overlooked element of a tile project until the last minute, but it plays an integral role in the finished look! Don't panic, choosing grout color is easy with these simple guidelines!
There are so many tile grout colors to choose from that it can feel daunting. White and gray are the most popular colors, but there are so many shades of each!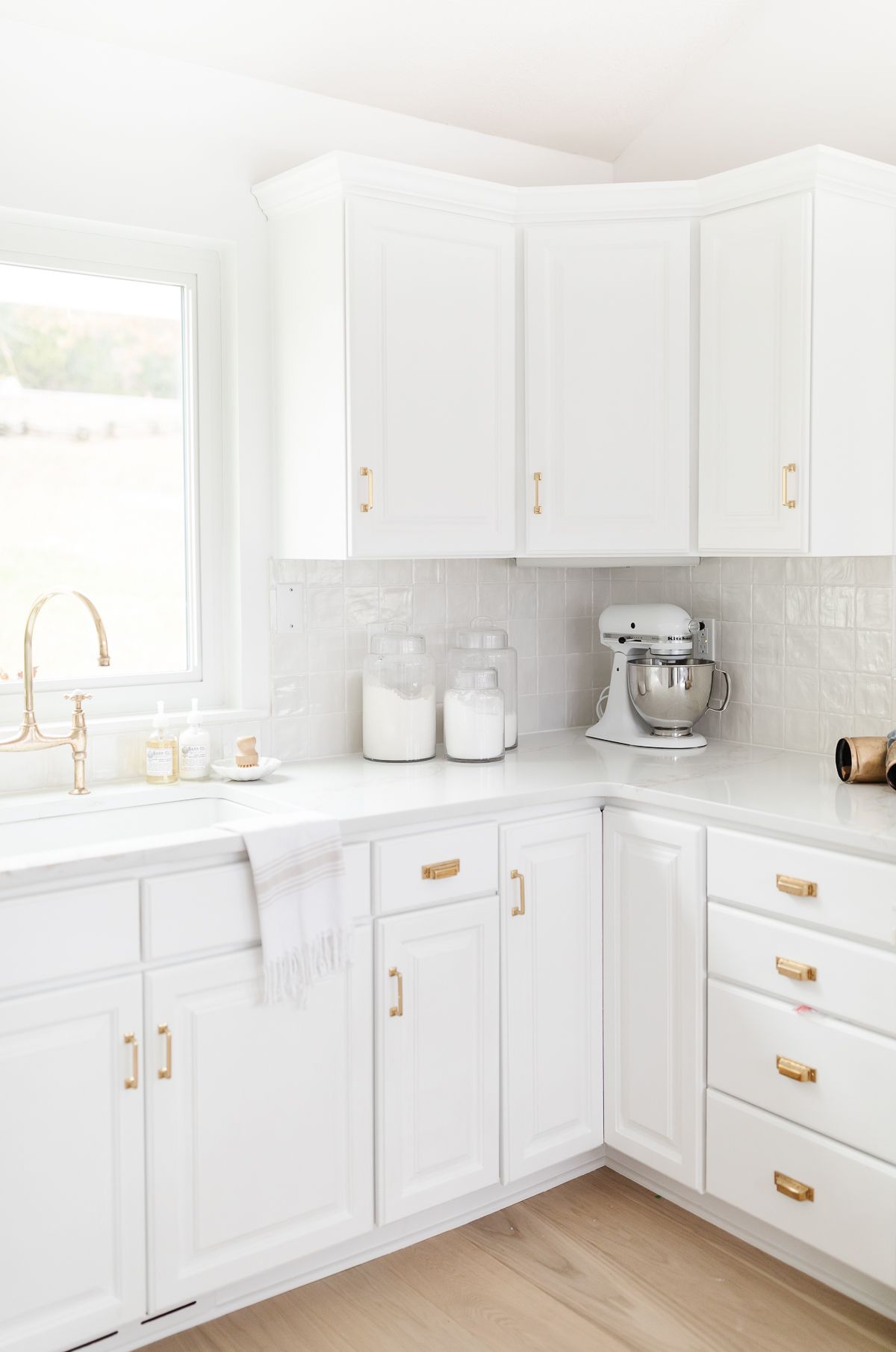 How to Choose Grout Color
There are no steadfast rules for choosing grout colors. However, these simple guidelines will help you select a color you'll love for years to come.
Determine if you want grout to match or contrast your tile (learn more below).
Compare a sample tile with grout color. Look for undertones. Whether you are matching or contrasting, if you have a warm tile, you will want a warm grout color. Likewise, if you select a cool tile color, you want a grout that reads cool. You'll want to test the tile and grout in the same kind of light that will be shining on it in your house.
Consider the location of your tile because placement matters when choosing grout color.
Contrast
Choosing grout that contrasts with your tile is a bold and beautiful move. The grout basically serves as an outline for the tile, highlighting the shape and pattern of the tile.
A contrasting grout color is dramatic and will turn your tile work into a statement piece. Your tile will definitely get noticed when the tile and grout are contrasting.
White is a popular choice for tile because it is neutral and works well in so many spaces. It's easy to contrast the grout with white tile because almost any color will stand out – grays, tans, browns, and black.
If you have color variations in your tile, choose an accent color found in your tile for a contrasting grout that works naturally with your patterned tile.
In my Powder Bath I used contrasting colors – deep red brick with a lighter grout to really make the brick stand out. It looks so fresh and is really easy to keep clean!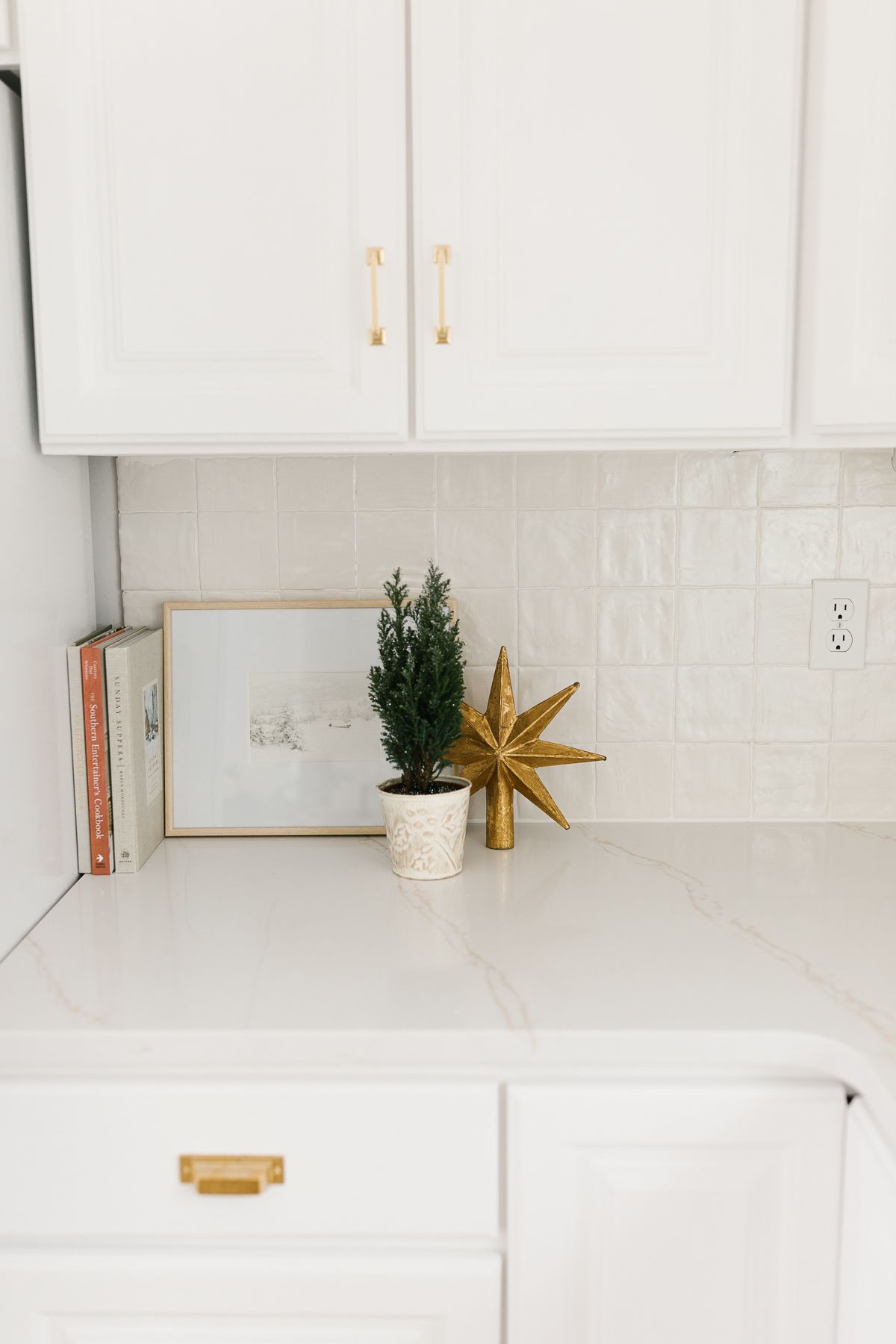 Match / Coordinate
Matching grout to the color of the tile is a sleek and timeless look. While the shape and pattern of the tile can still be noticeable, it is a more subtle look. See how nice my hexagon tiles look with matching and coordinating grout.
A perfectly matched or very similar match works well for really busy patterns of tile that would be overwhelming with contrasting tile. Matching grout color is also a good choice when the tile work is a little unevenly spaced. The matching grout will keep those slight flaws from standing out.
Coordinating colors of grout, but not a 100% match, will draw attention to the tile shape and pattern, but not be too overpowering. If your tile has color variations, choose one of the main colors of the tile to match your grout to. This keeps the transition between tiles smooth.
Wear
Tile is commonly used as back splashes, in bathrooms, and as flooring. Consider the location and traffic level of your tile and grout when making your color decision.
Floor tile and grout take a lot of abuse. White grout on the floor has a tendency to darken in high traffic areas because of dirt and grime. And it may require more cleaning time to keep it looking fresh. Darker grout will be more resistant to staining from spills and dirt.
Tile and grout in showers receive a lot of water wear along with the potential for mildew that can creep into those places and discolor grout. Again, light grout show the most wear, but with proper cleaning and care can usually be avoided.
Grout on the wall receives less wear so most colors will fare well. With occasional dusting and wipe downs, it is extremely durable.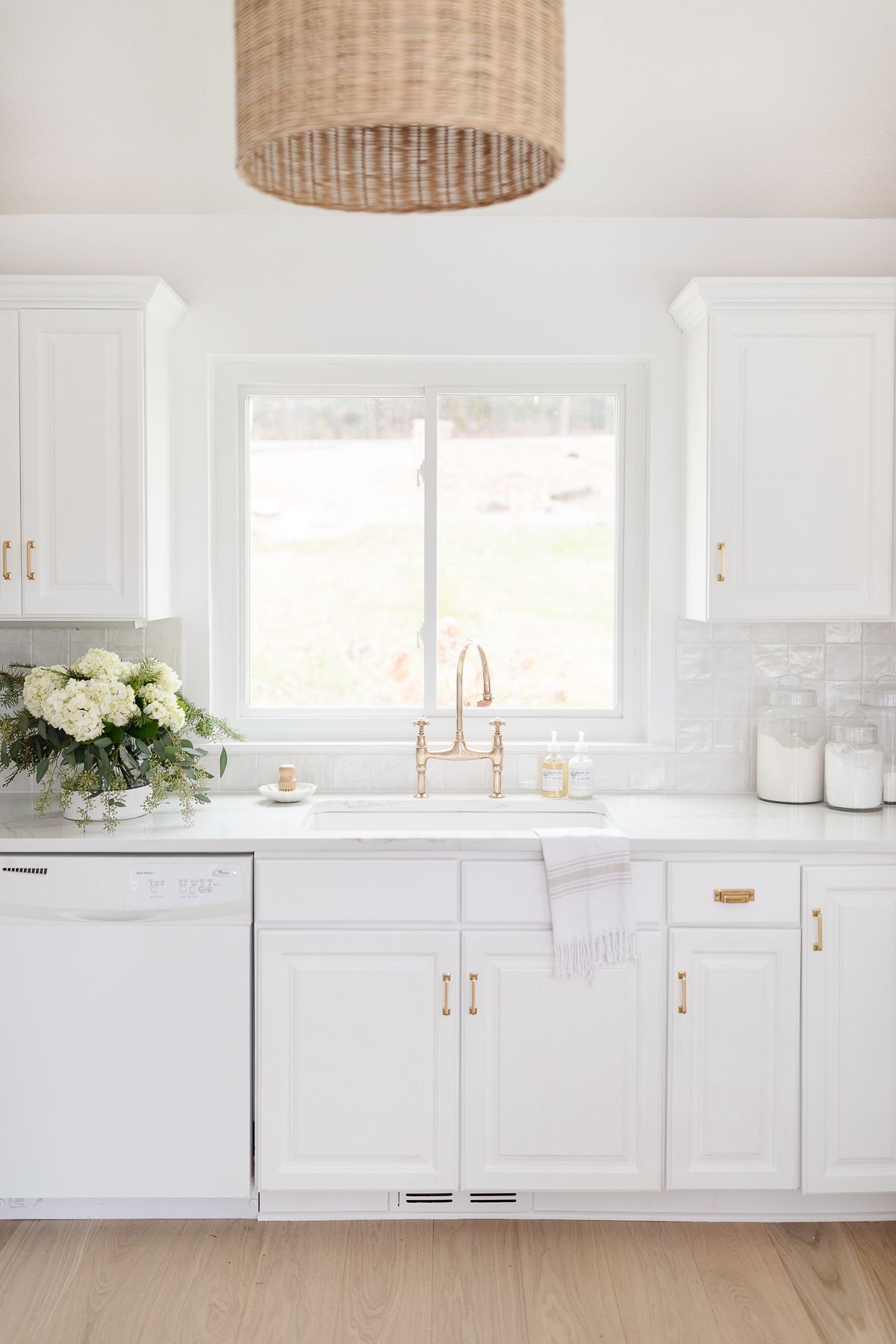 Tile Grout Colors
Grout can be purchased in many different colors, the most common being neutrals ranging from white to black with numerous shades in between. Here is a rundown of the colors:
White Grout
Just like when choosing a white paint color, you'll find that there are many different shades of white grout to choose from. You'll find everything from bright whites, cool whites, warm whites, and creamy off-whites.
Your first impulse may be to reach for the brightest white you can get, especially if you're using white tile. But wait, it's important to take the time to compare color samples. If your tiles aren't pure white, then a bright white grout could make the tiles look dingy or off-colored in comparison.
Sometimes it's best to choose a slightly off-white grout along with a white tile, and in the end they'll both end up looking white to your eye.
Advantages
White is a proven classic. It is so fresh and polished. It looks good with every color and every design style. Rest assured that white will always be in style. I used white grout in my Spa Bath to make the space feel relaxing and inviting. To keep white grout in pristine condition, check out this natural Grout Cleaner!
Disadvantages
White is the color most susceptible to staining and discoloration. Grout is porous and even after being sealed will attract dirt and possible discoloration from dirt, water, and some cleaners. It may even yellow slightly over time. But fear not – if it gets to a point where you need to refresh the grout, this Grout Stain will instantly brighten or change the color of your current grout!
Installations
Consider the area you're installing your tile. If it's an area that will see heavy use, such as a kitchen backsplash behind a stove, then think carefully before installing white grout. It will show stains from grease and food splatters more than darker colors.
However, that shouldn't stop you from using the color you love. Applying a high-quality sealer after installation will help protect your grout from stains. Also, regularly cleaning your grout (every two weeks or more often if needed) will keep it looking its best.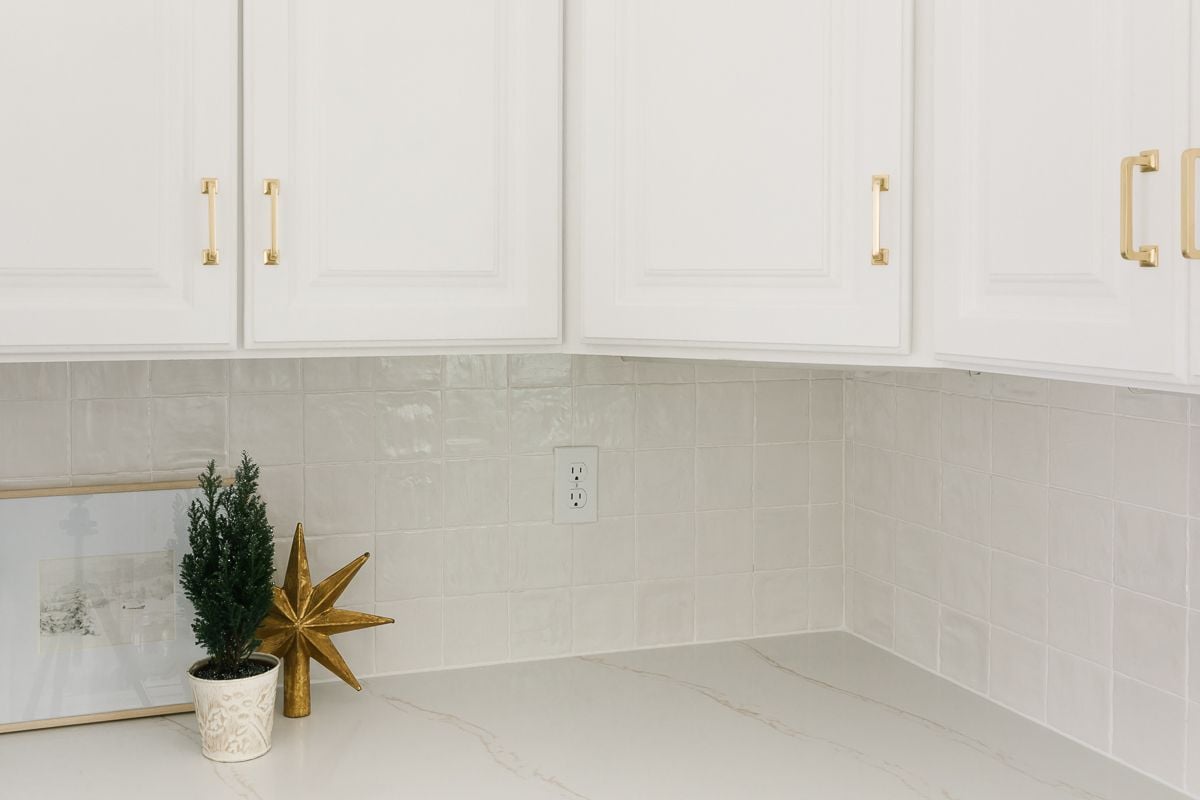 Mapei Grout Colors
Avalanche
White
Alabaster
Rain
Frost
Warm Gray
Cobblestone
Timberwolf
Iron
Pearl Gray
Silver
Polyblend Grout Colors
Bright White
Snow White
Antique White
Alabaster
Oyster Gray
Natural Gray
Pewter
Dolorean Gray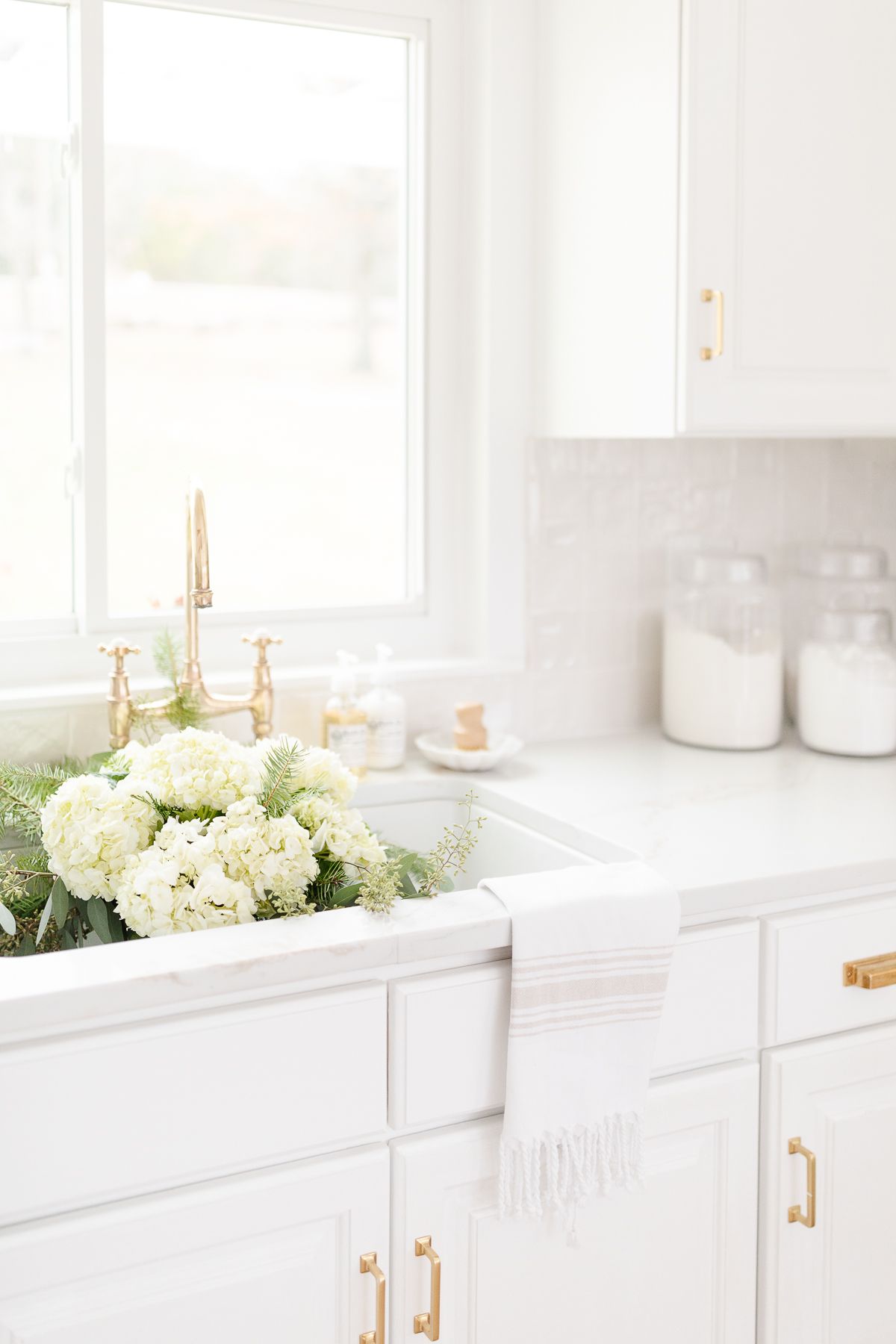 Grout for Wood Tile
Wood tile is such a calm and comforting tile material. The same considerations apply to wooden tiles.
If you're looking to have the tile stand out and you want the grout to disappear, choose a grout color similar to the tile color. If there are a lot of variations in your wood tile, choose a mid-tone grout that will seamlessly blend the wood and grout.
Choosing a grout color that is the same color as the darkest part or the lightest part of your wood will serve as a contrasting color, making a distinction between each tile.
With heavy traffic, wear and tear, the grout will naturally darken over time.
Grout for Subway Tile
With its simple shape and classic appeal, subway tile will always be in style. The look you achieve with subway tile depends a lot on the grout you frame it with.
White subway tile looks so fresh with matching white grout. This is a lovely neutral background for any room's color palette or style. The texture of the grout reflects light differently than tile, so you can still distinguish the shape and pattern of the tile. But the contrast is so minimal that you can really add any decor in your room without it competing with the tile.
If you're looking for your pattern to stand out just a little more, a mid range grout color will do the trick. Coordinate the grout color to the palette of your room (gray or tan or greige), but keep it light. The subway tile will stand out and the pattern will be accentuated, but since the color blends with the room, the whole room will tie together.
If you're up for a more dramatic look, dark grout will really make your white/light tile pop – or vice versa if you're using dark tile. You may need to keep the rest of your decor toned down a bit so it doesn't compete with the statement your tile is making. If black grout with white tile is a little much for you, try a dark gray or brown that still has a bold effect, but not as harsh as contrasting black and white colors.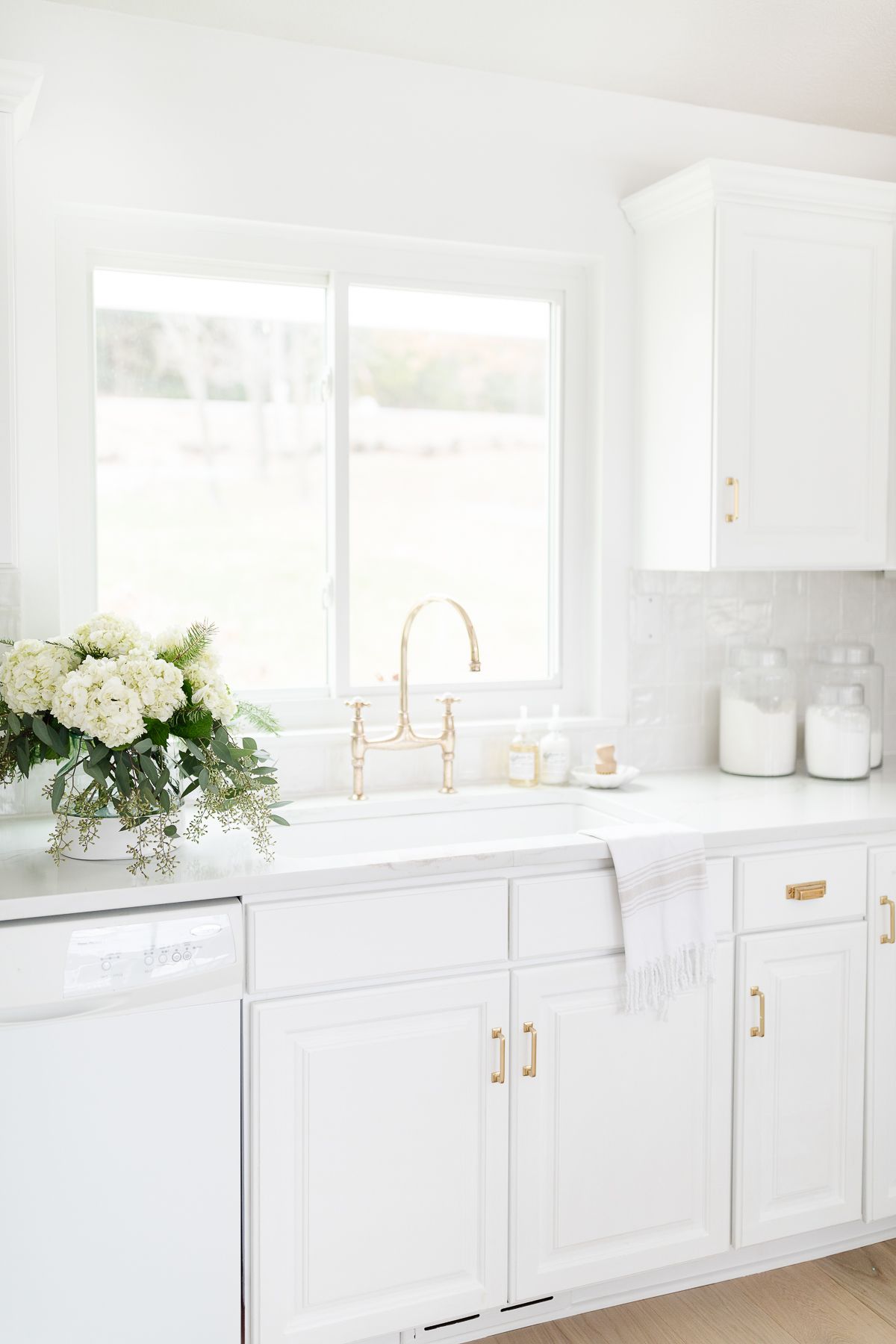 Types of Grout
In addition to the color, there are a couple other factors to consider when choosing grout. You'll want to do your research, but here's a quick rundown for you.
Sanded vs. Unsanded Grout – For most projects, you'll want to use sanded grout, which simply means the grout has fine sand in it. This helps bind the grout together for a tight finished result.
Unsanded grout, like its name suggests, doesn't have any sand in it. It's meant only for very thin grout lines such as shower walls. Unsanded grout is also best for delicate tile materials like glass or marble, because sanded grout could scratch the surface.
Premixed vs. Powder Grout – Premixed grout comes ready to use. It is the fastest installation because you don't have to take the time to mix it yourself. It will also give you the best color consistency throughout. The downsides to premixed grout is that you will pay extra for the convenience, and it will last only a couple of years when sealed properly.
Powdered grout usually comes in a bag, then you mix it with water in your own plastic bucket. You will want to have an attachment for your drill to make the mixing easier. Mixing your own grout is not difficult and it will definitely save you money, especially if you're doing a large project. You can also save the leftover dry powder for years to come.
The downsides are that you can't mix too much at a time or it will dry out before you can use it. This means that there can end up being slight color variations between sections of grout.
Tips
Bring tile to color match to grout.
Bring a cabinet door, carpet sample, or a wall paint color sample with you when choosing grout as well.
Frequently Asked Questions
Should grout be lighter or darker than floor tile?
This is usually a matter of preference and the desired look you want to achieve. If you want a smooth transition between tiles, then choose a similar or lighter grout. If your tile is stone and has multiple colors in it, a lighter color will allow the tile to stand out and a darker grout will draw attention to itself and outline the shape of the tile.
How do you pick grout?
Begin picking your grout as soon as you've chosen your tile. Start by deciding if you want the grout to blend or contrast with your tile. That will let you know if you want a light or dark grout. Then you can take your tile (and any other items that may help with color choice) and choose the color that coordinates with your tile. Make sure to consider the warm/cool factor for your tile and grout.
What color grout is easy to keep clean?
With vigilance, all colors can be kept clean. However, mid tones to darker colors hide dirt and grime the easiest.
What is the difference between grout and mortar?
Grout is wetter and therefore thinner than mortar because it needs to move between the tile and fit in small spaces accurately. Mortar has less water and is designed to have pieces stick together, so it is a thicker consistency.
Will grout dry a lighter color?
Grout is usually a bit darker when it is wet, which is the state it's in when you're applying it. It will be a little lighter when it dries.
Can you change grout color?
Yes! The easiest way to change grout color is using a grout stain or colorant. If there is enough depth between tiles, it may be possible to grout over your existing as well.
What color grout is best with white subway tile?
White is classic and timeless while dark grays or browns offer contrast and create interest.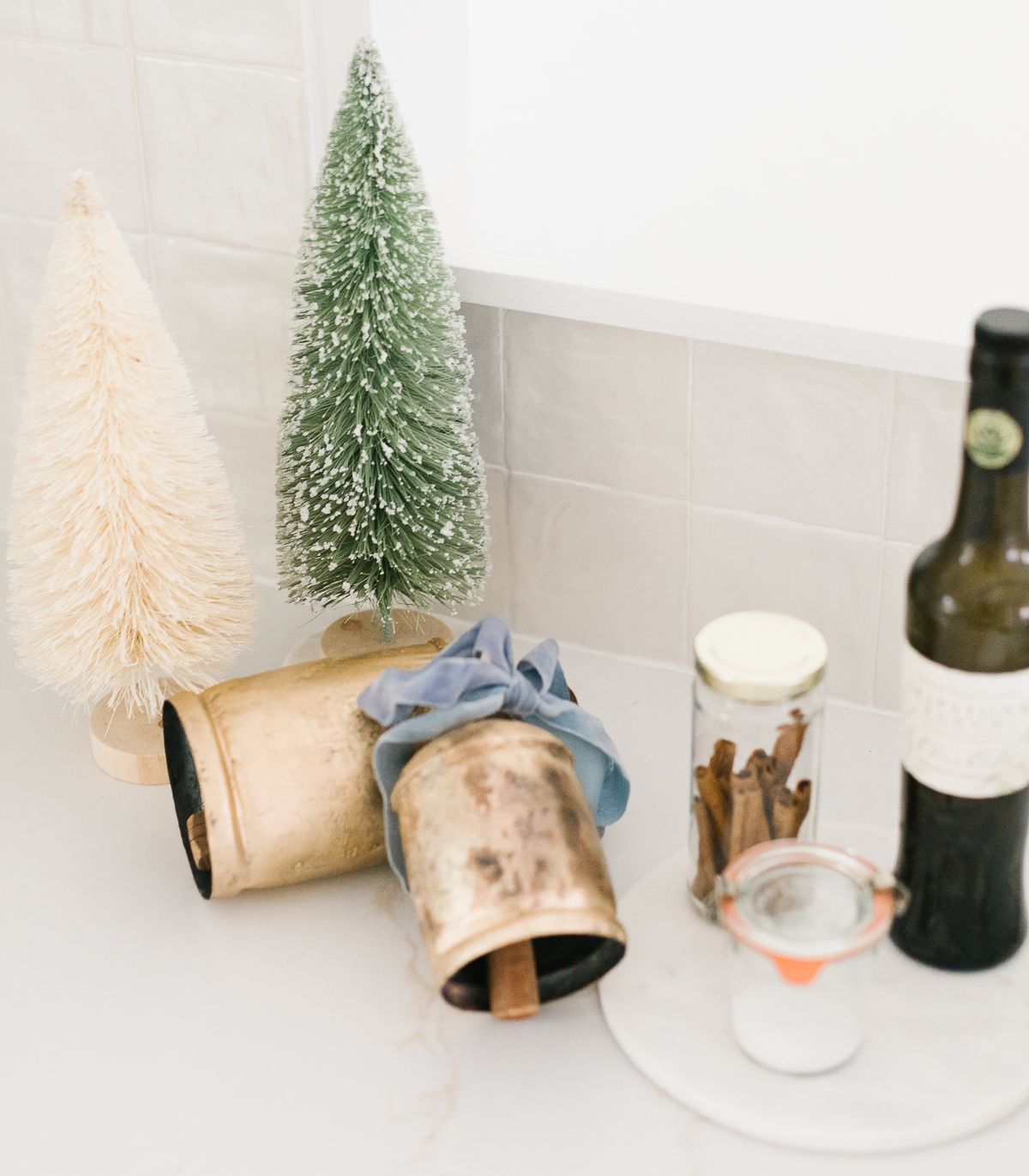 More Home Resources You'll Love