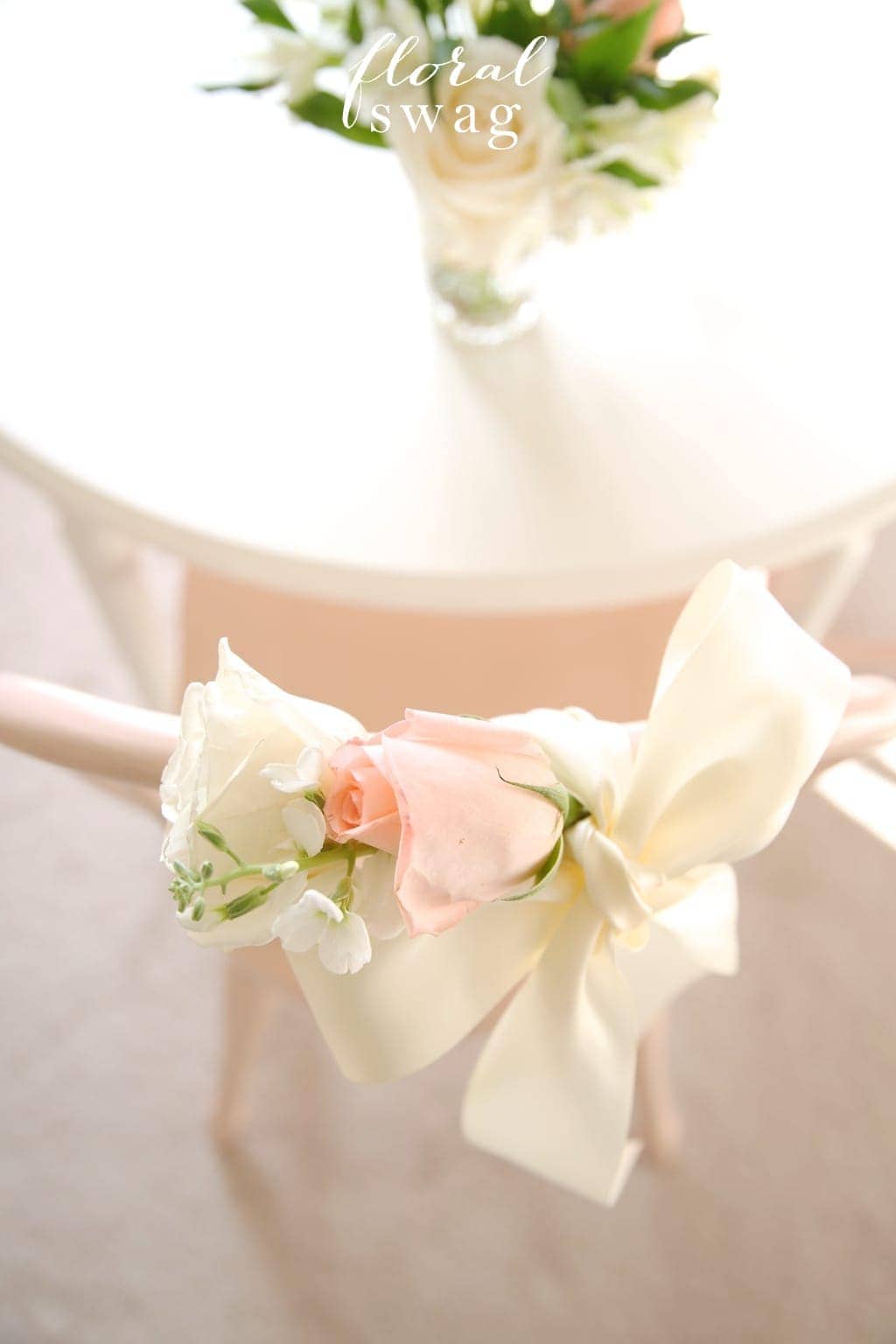 It was just a couple hours before the party when I came to the realization that I haven't showered, made lunch, decorated the cake or started arranging flowers. I am the ultimate procrastinator, even with things I love. I always think there's more time than there truly is. It was no time to panic, it was time to put Chris to work corralling the kids while I got to work! Sometimes I struggle with balancing my family & blog. While I wanted to slow down & create beautiful step-by-step images, Adalyn was my priority & it was more important to make her birthday party special. It's the hazard of creating for my family & not the blog. I hope you'll overlook it & enjoy this tutorial.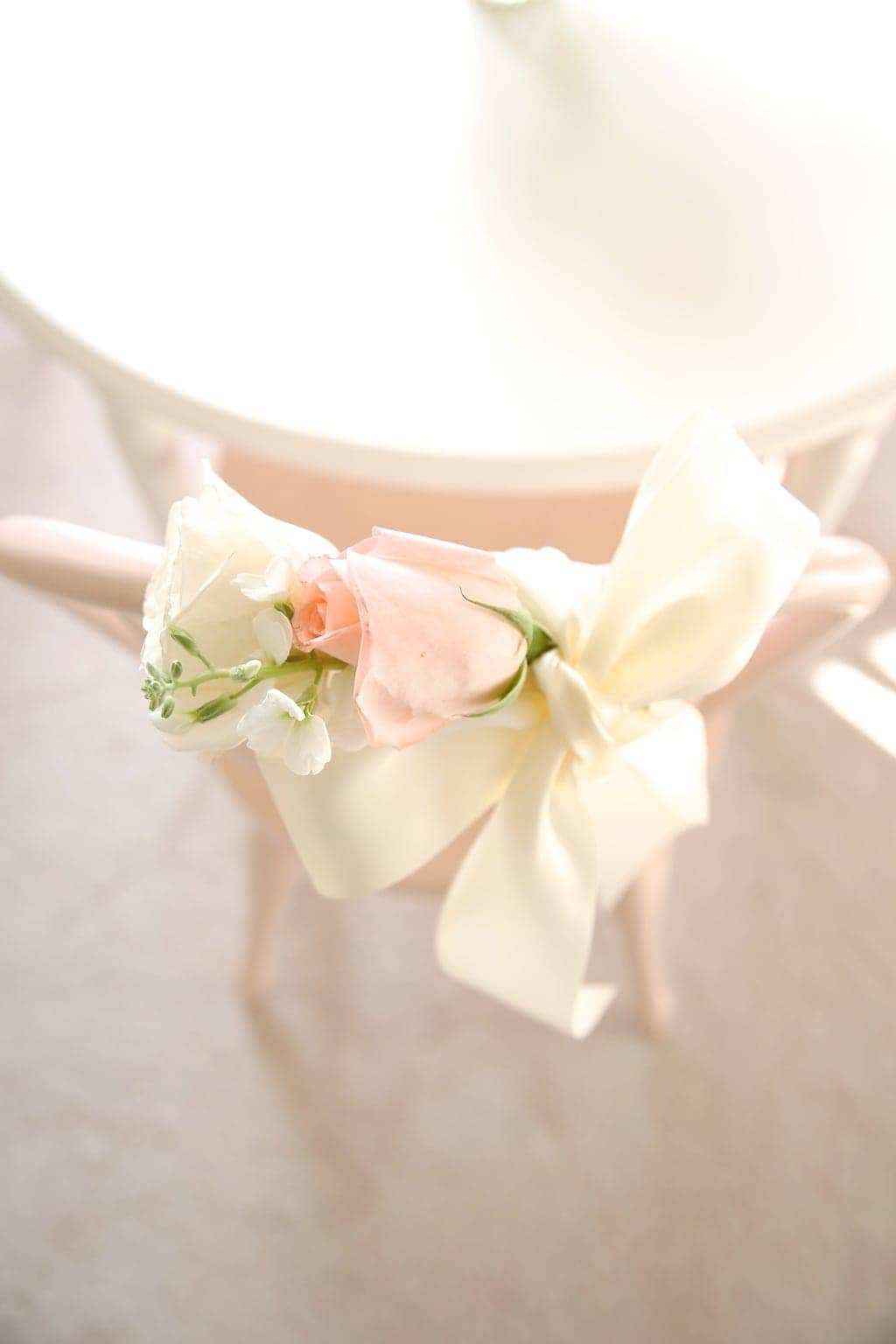 There's just one day a year that you are truly celebrated, so I enjoy making it really special. When I was planning weddings, I'd often decorate the bride & groom's chairs to differentiate them from other guests & their wedding party. The same applies for the birthday girl – a little floral chair decor to signify that she's the guest of honor. We often decorate a highchair for baby's first birthday, but why not decorate a chair for a 5th or 80th birthday? It's so easy to create, in less than 5 minutes, of course!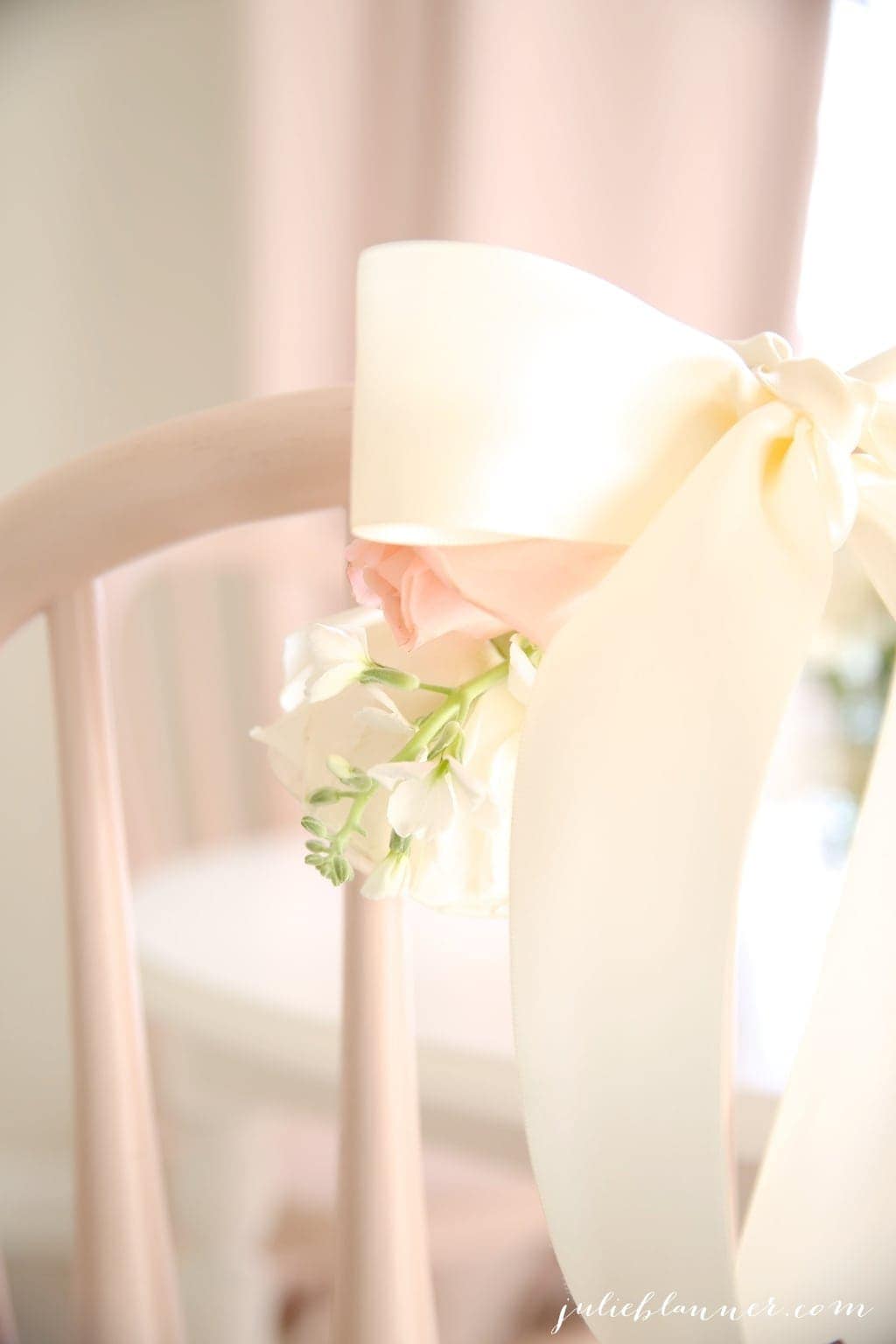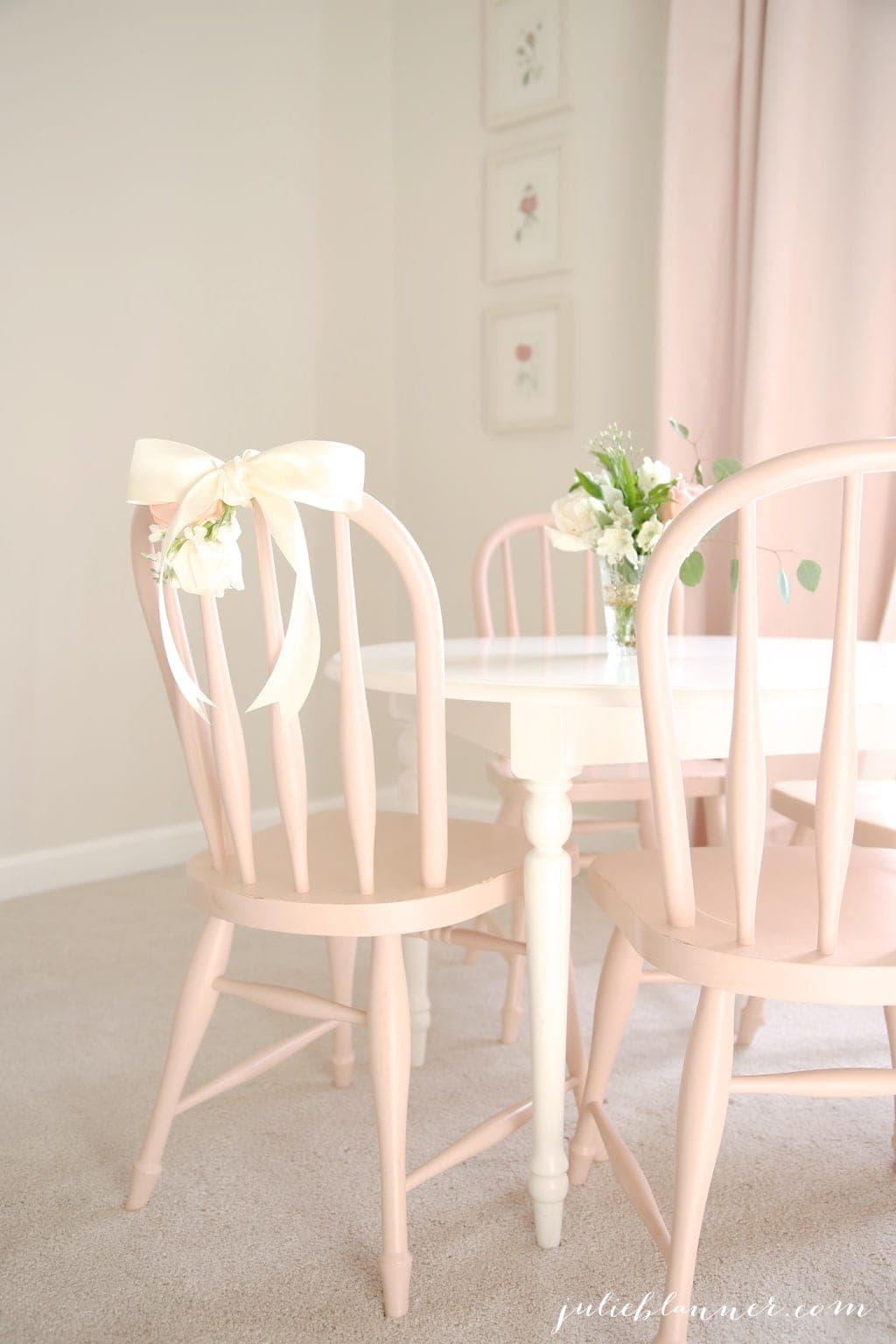 To create your own chair decor you'll need:
scissors
thin floral wire
ribbon to disguise
flowers
Instructions: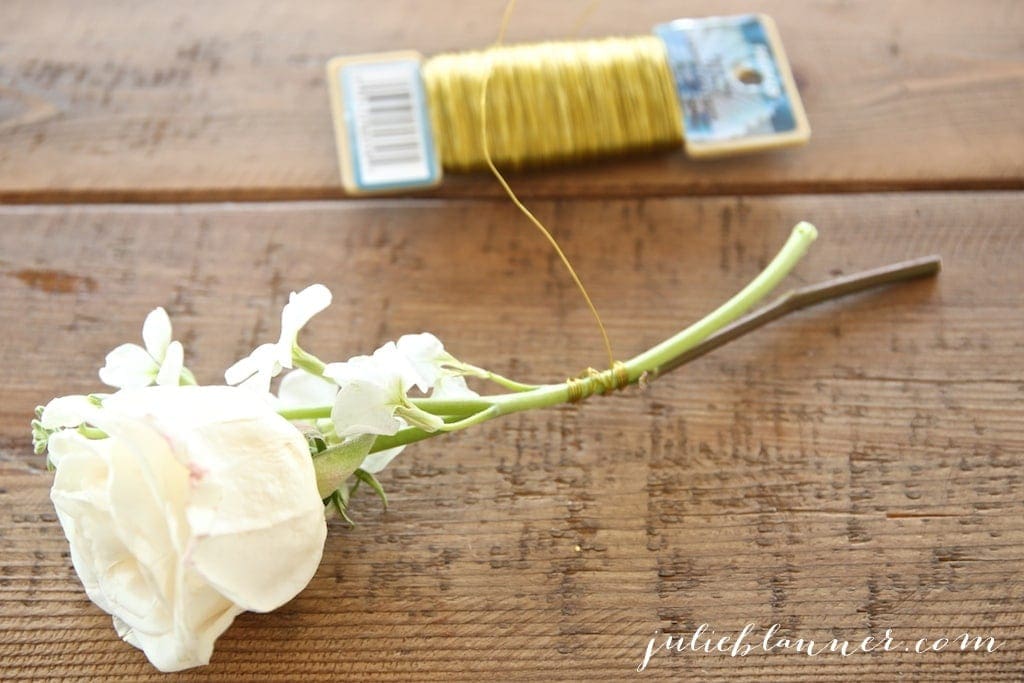 Lay out your flowers & decide how you'd like to layer them for reference. I chose to use just 2 roses & a stem of stock.
Using the wire, wrap the second flower to your first, staggering it slightly. Wrap around several times & make a figure 8 between the stems so that it will remain stable despite the direction it's hung.
Repeat step 2 to add additional flowers.
Trim your stems just below your wire, leaving plenty of room to hang.
Hang with another piece of wire & conceal with a ribbon.
Time: 5 minutes Level: beginner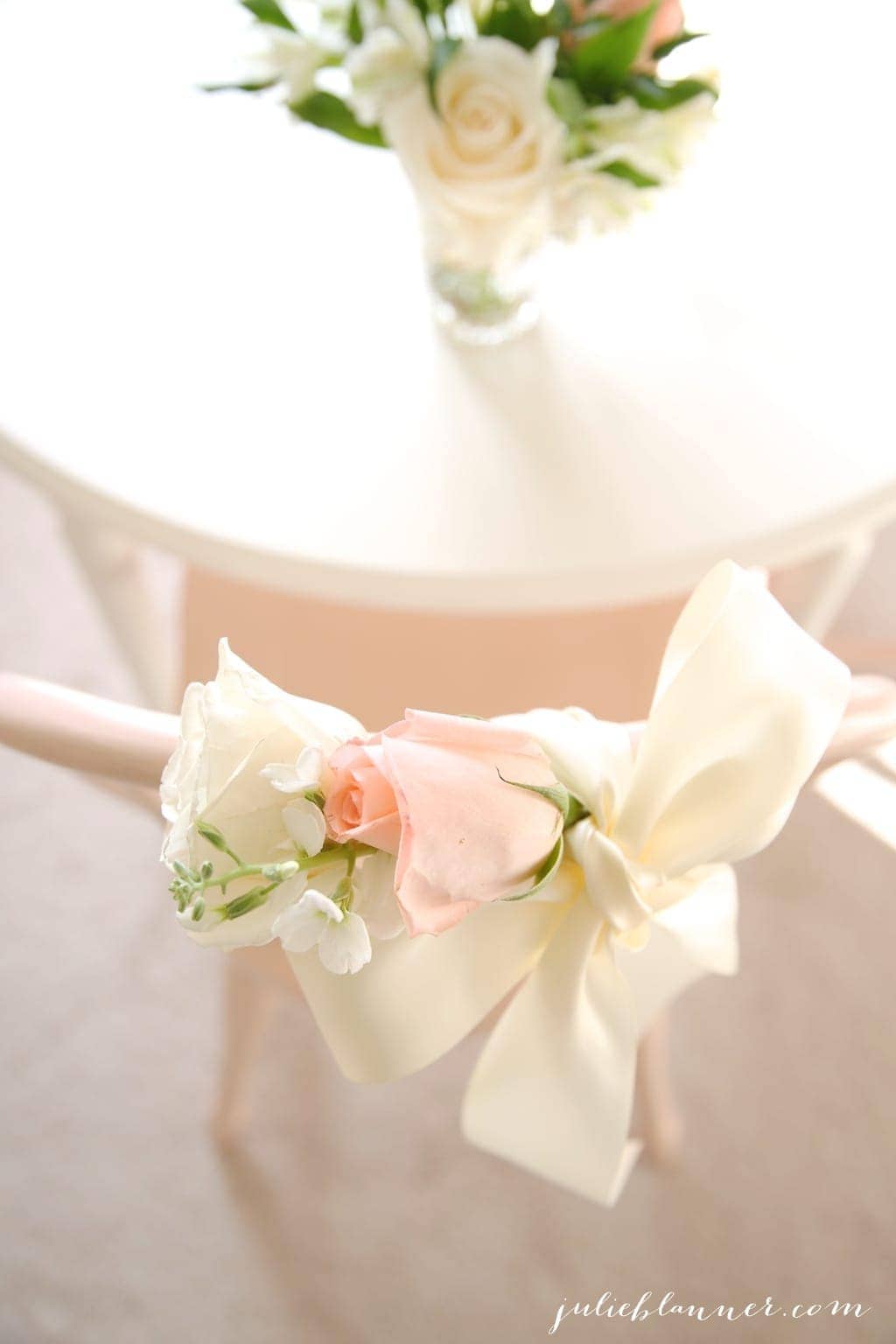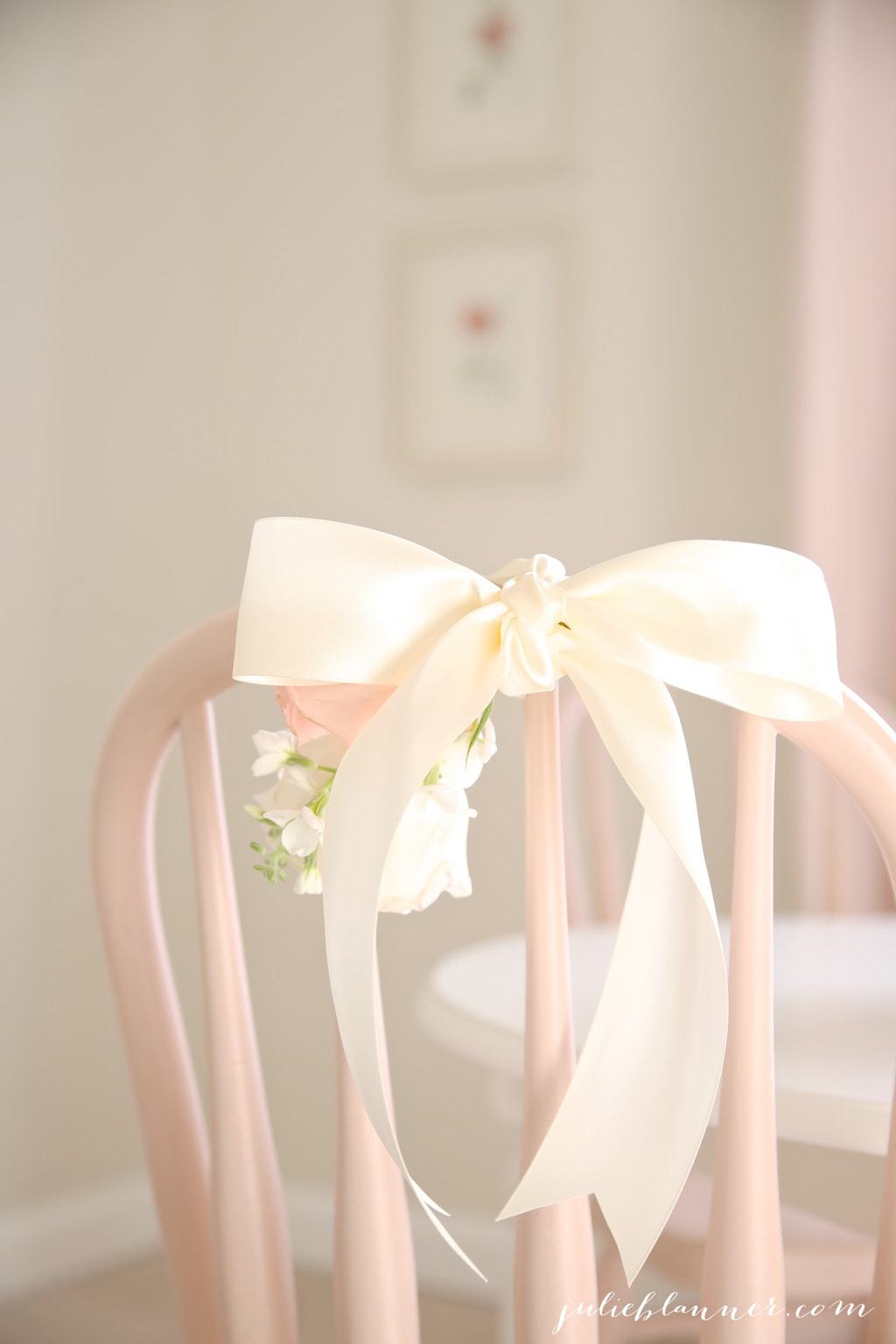 I'd love to see your floral chair decor if you use this tutorial – just tag me on Instagram!
More Baby and Child