3 Ingredient Santa Fe Cheese Ball Recipe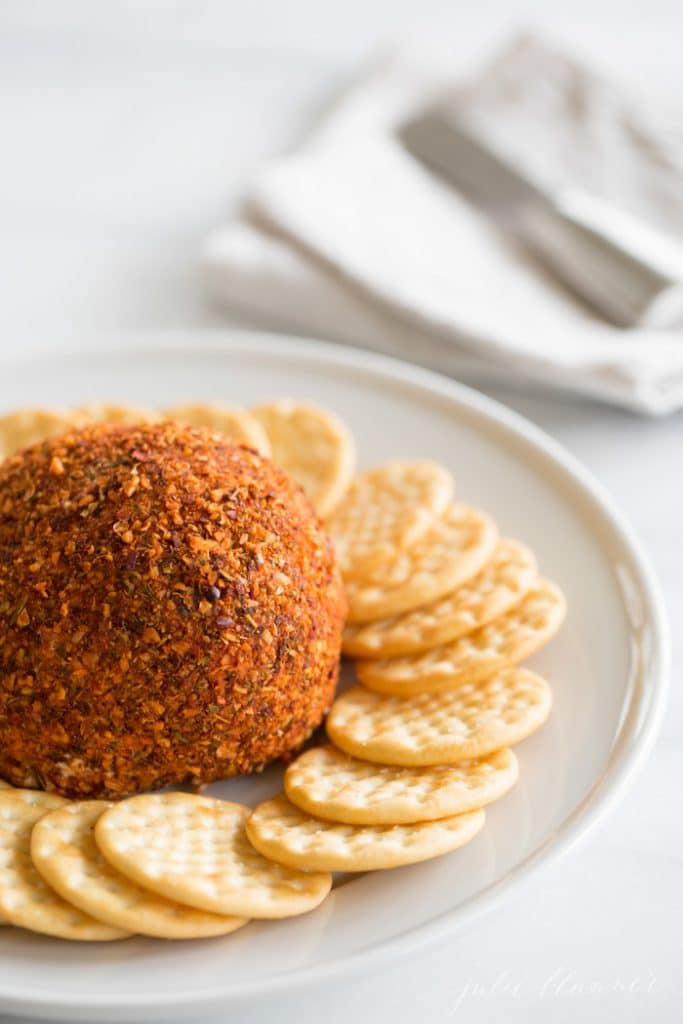 Years ago, I picked up a cheese ball mix to whip up an easy appetizer on the road when we were en route to a tailgate party. Ever since, I've been addicted. How could I love a mix so much? Everyone would ask for the recipe and I would quietly whisper "it's a mix." Guess what? Anything that is a mix, starts from scratch and just like my better than the box brownies, aren't any more difficult to make. So today we're skipping the mix and making my favorite Santa Fe Cheese Ball recipe with just 3 ingredients. Spoiler alert, it's like crack.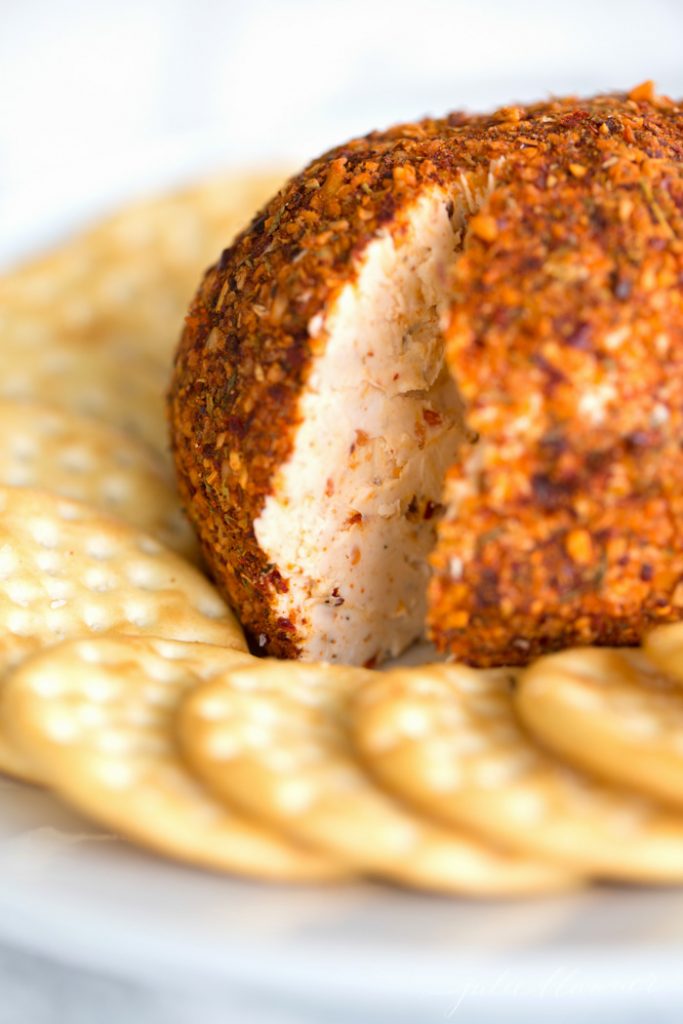 There are a lot of great cheese balls out there, but there's one ingredient that makes this Santa Fe Cheese Ball recipe stand apart from the rest – butter! Yes, in my opinion butter makes everything better.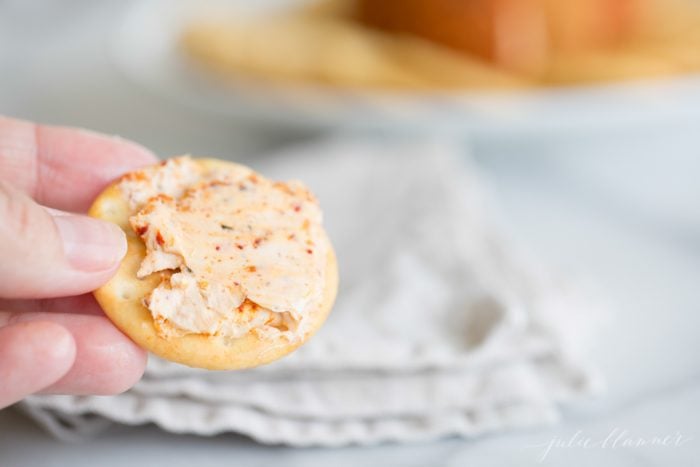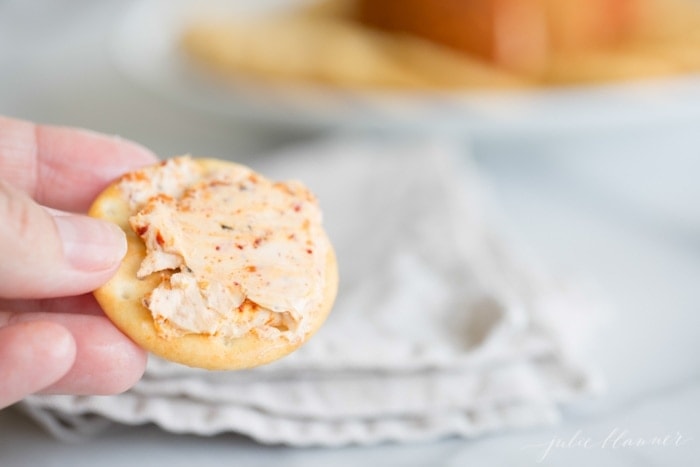 The addition of butter to this cheeseball recipe gives it a smooth texture that spreads beautifully on crackers and baguette. It also gives it that melt-in-your-mouth taste.
I purchased a few seasoning mixes to find the right fit for that Santa Fe taste I was hoping for and Mrs. Dash nailed it with the Southwest Chipotle seasoning. I blend some of the seasoning in the cheeseball to marinate and then roll it in them for a delicious sticky free cheese ball finish.
To form a cheese ball, drop chilled mixture on a piece of parchment/wax paper.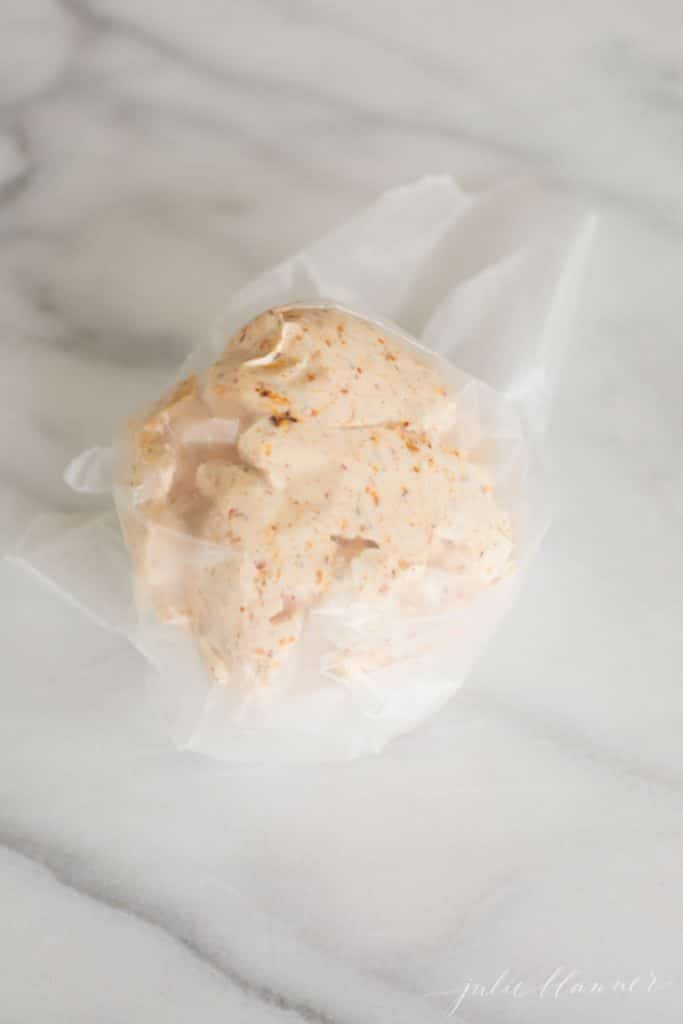 Use the parchment/wax paper to help mold and remove.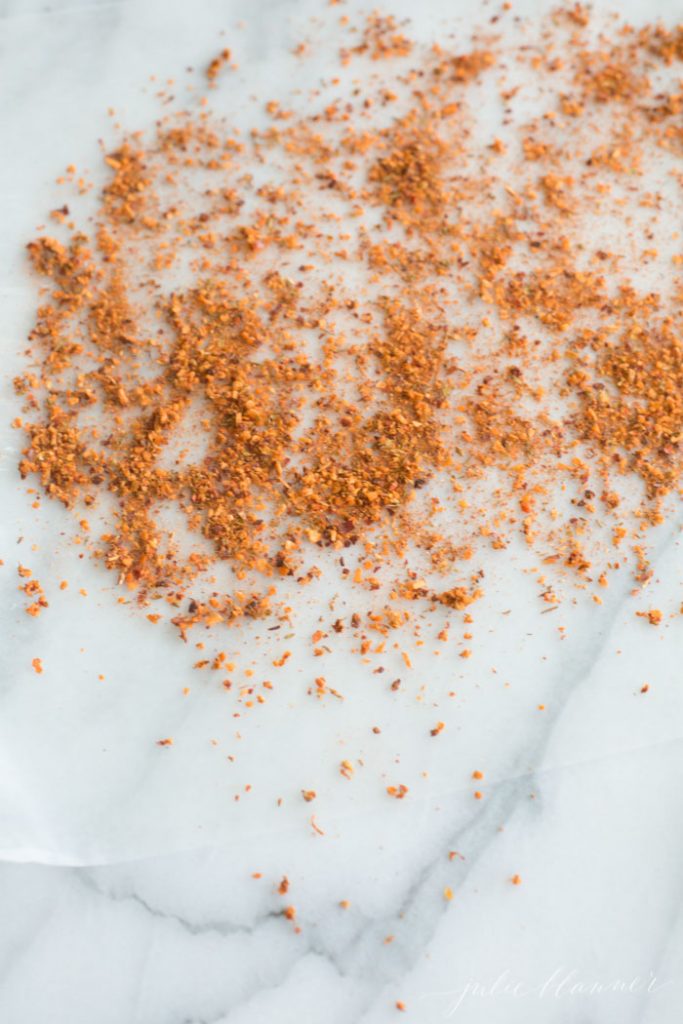 Sprinkle spices onto a fresh sheet and…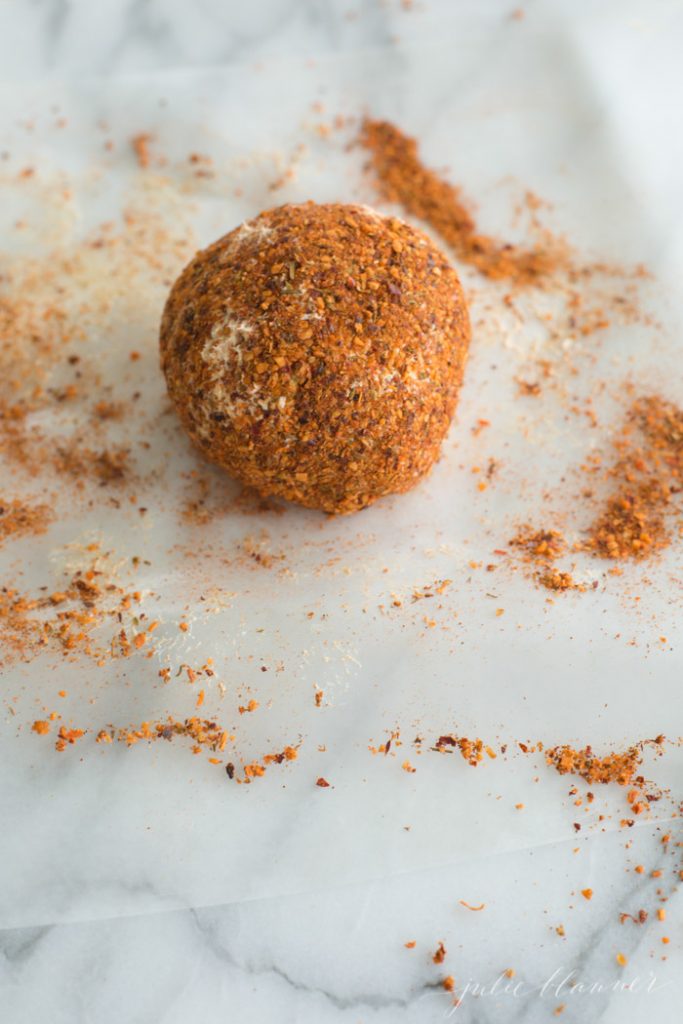 Roll! Chill, serve and enjoy!
For those of you feeling festive, I have adapted this Santa Fe cheese ball for Easter! Do you have a favorite cheese ball recipe? If so, please share!
Ingredients
8 oz cream cheese, softened
4 Tbsp butter, softened
1 Tbsp + 1 tsp Mrs. Dash Southwest Chipotle Seasoning
Mrs. Dash Southwest Chipotle Seasoning for rolling cheese ball
Directions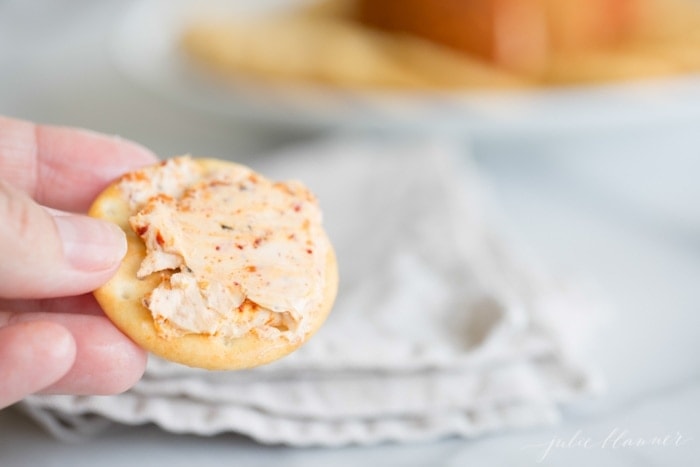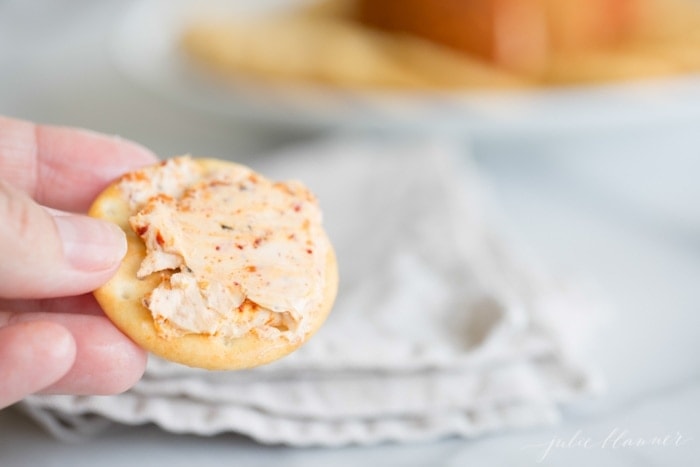 Loading nutrition data...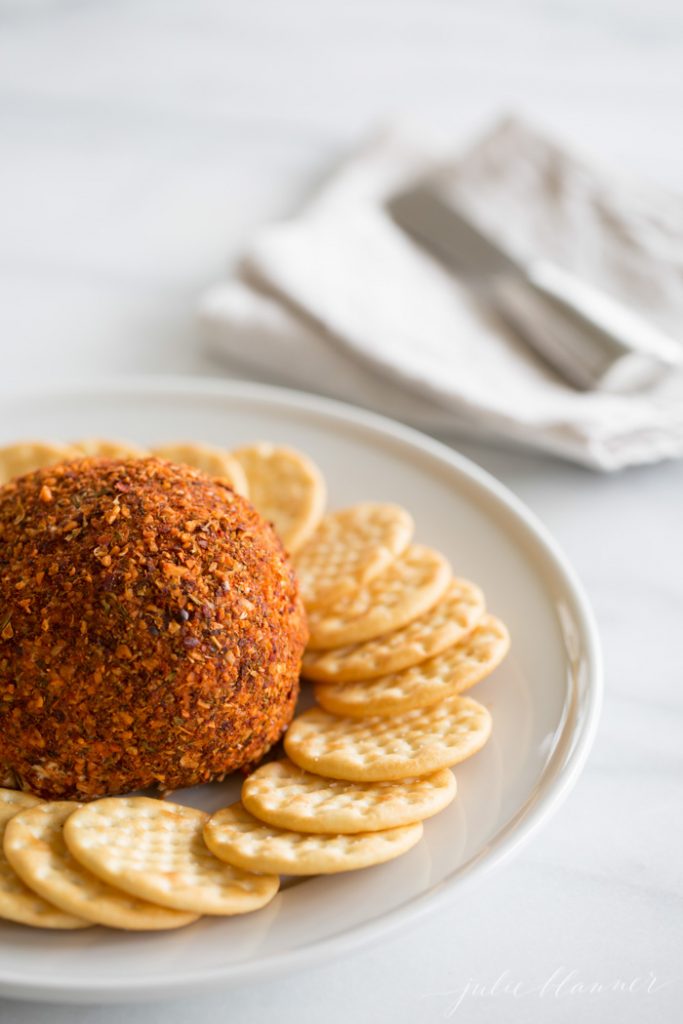 LET'S CONNECT!
instagram | newsletter | facebook | pinterest