Some meals are worth the extra effort. Still, homemade pasta and all, this recipe is simple and is made start to finish in 30 minutes. It's one of our favorites. Grated pear, fresh cheeses and butter, what's not to love? From time to time, I'll even mix up one of my own recipes. I prepared last night's pear and pecorino ravioli in a browned butter sauce and the nutty flavor was the perfect addition for a brisk evening. Make it even more lovely for a Valentine's Day dinner by cutting your ravioli in hearts.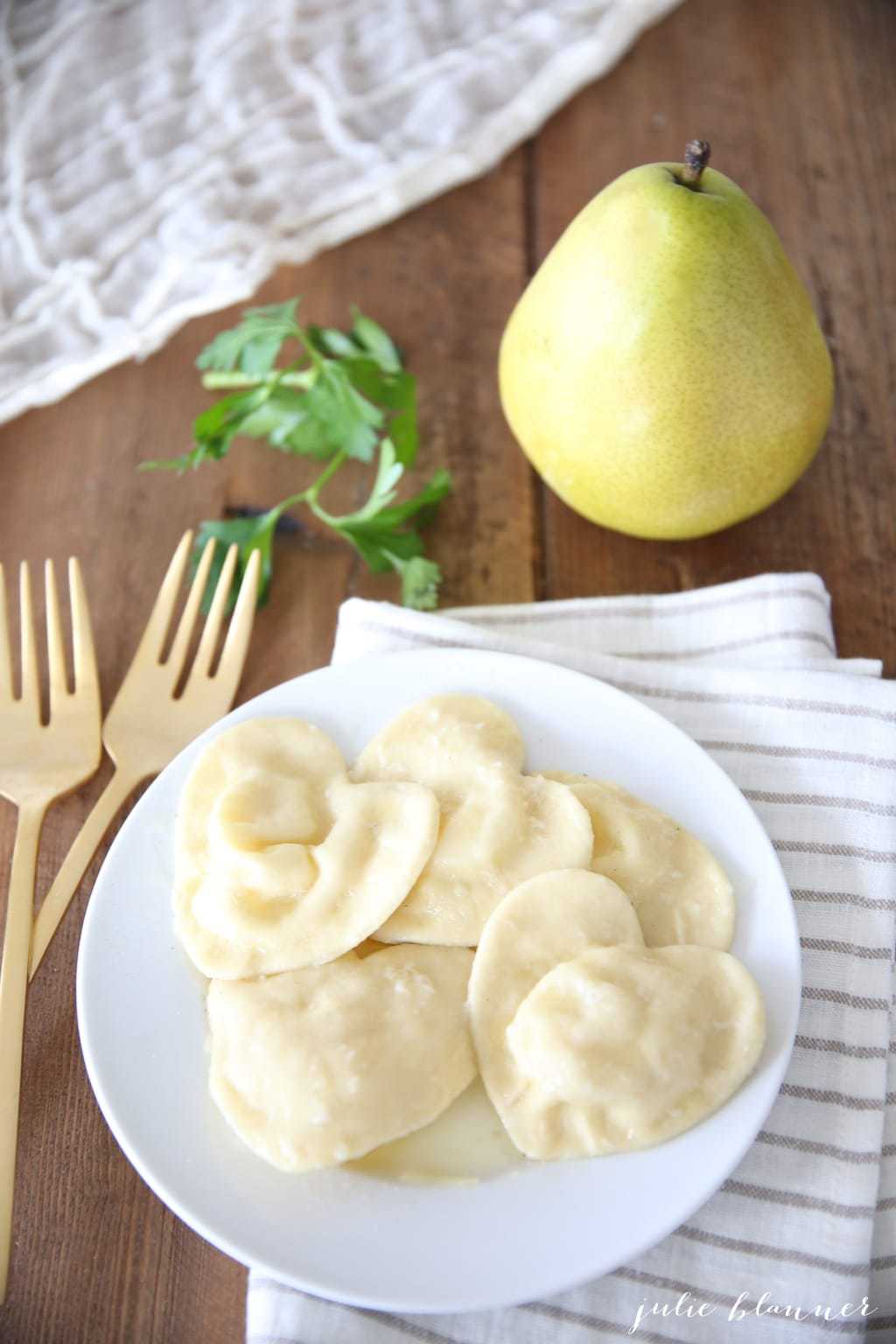 The freshest ingredients make the best pasta. This recipe just uses a few simple ingredients & produces a light & flavorful pasta!
Roll out your dough using a pasta roller or rolling pin or you can use wonton wrappers.
Drop balls of your mixture onto your sheet of dough – use your cookie cutter to determine size, if needed.
Lay your second sheet of dough on top of your first.
Cut & lightly seal – if necessary.
Enjoy the reward – one bite & you'll know it was worth the minimal extra effort!
To see how simple this Easy Heart Shaped Pear Ravioli recipe is, watch the video in the post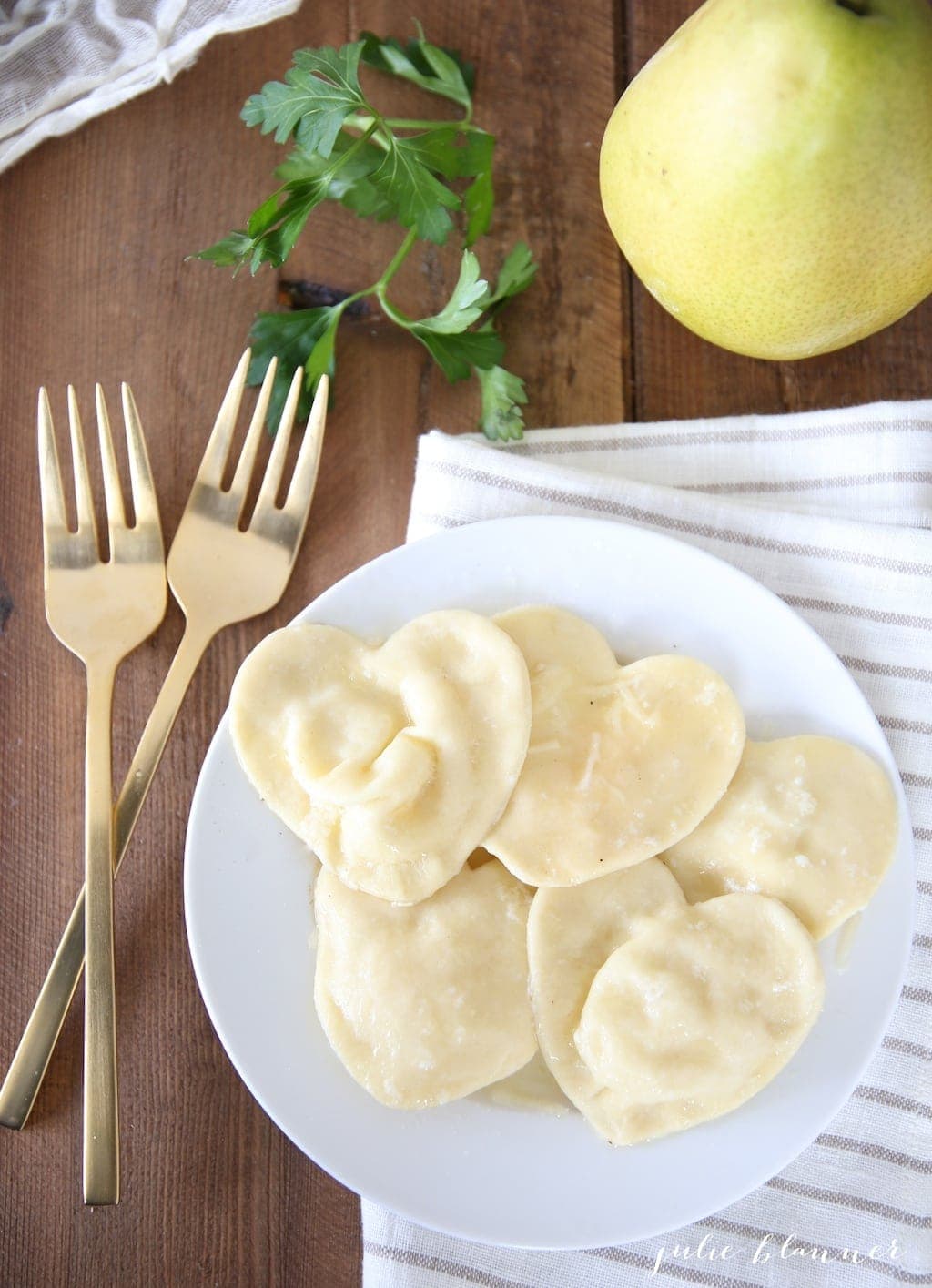 Save this tutorial for later by pinning it: