Pasta Con Broccoli recipe, without all the calories.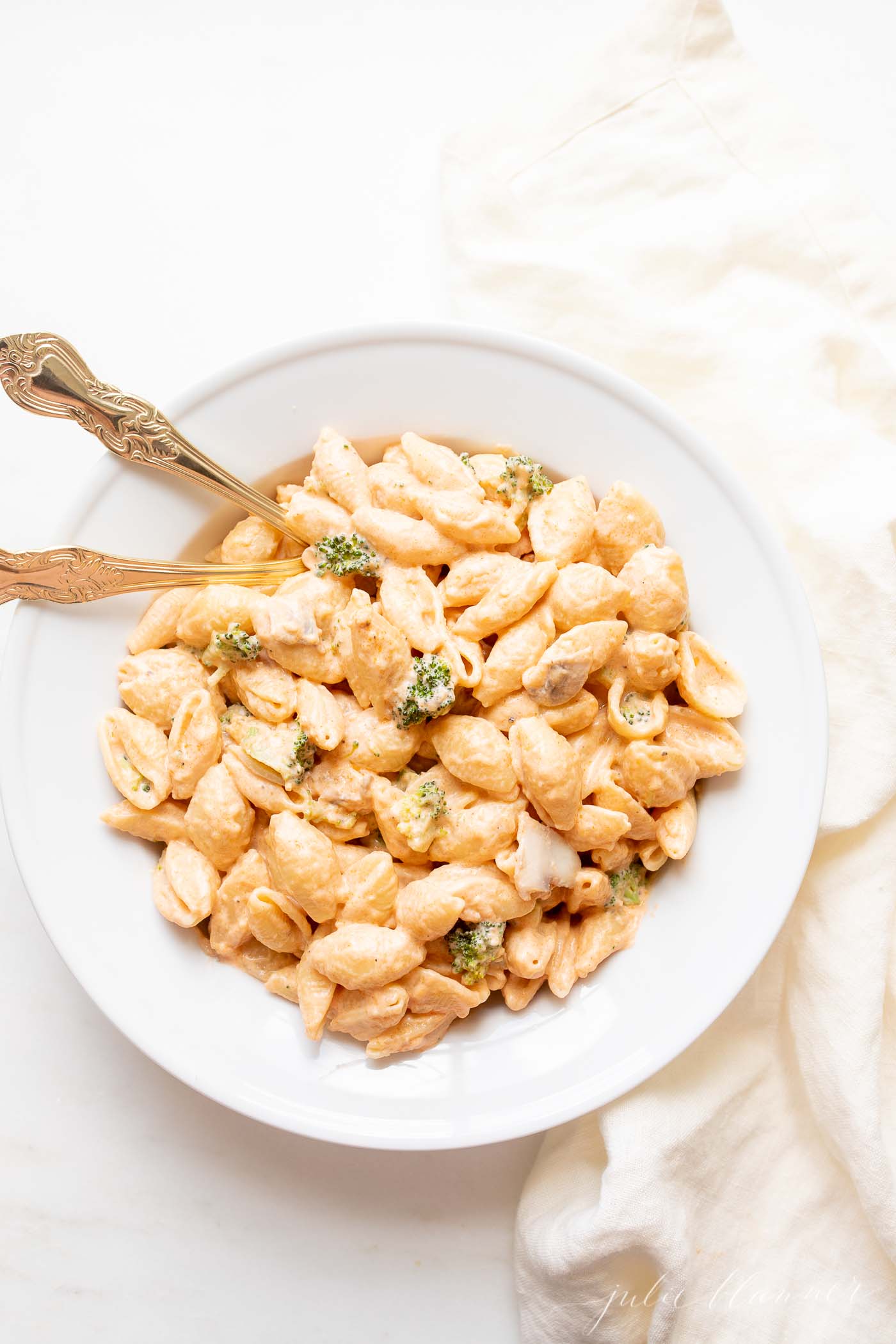 Yes, I said it. Right now, I'm working viciously to return to the "skinny" version of me. Three babies in 3 years led to a life of inactivity a d a sweet tooth. I just couldn't bring myself to workout at 5 am when I was up at 3. All excuses aside, it's time to focus on me. I'm retaining my favorite foods, just adapting them to a more body friendly version.
As a working stay-at-home mom, my needs are often thrown aside for deadlines & the needs of our sweet little babes. It's easy to forget that if I'm not taking care of myself, I'm not giving our kids the best version of me or setting the example for them that I had envisioned.
This Pasta Con Broccoli recipe has been adapted from the Pasta House, a St. Louis / local restaurant chains I grew up with and love. We frequented it often and my parents always ordered the Pasta Con Broccoli while my sister and I always shared a pizza that I can almost taste just thinking about it! The pasta con broccoli recipe brings me back to childhood days and my St. Louis roots.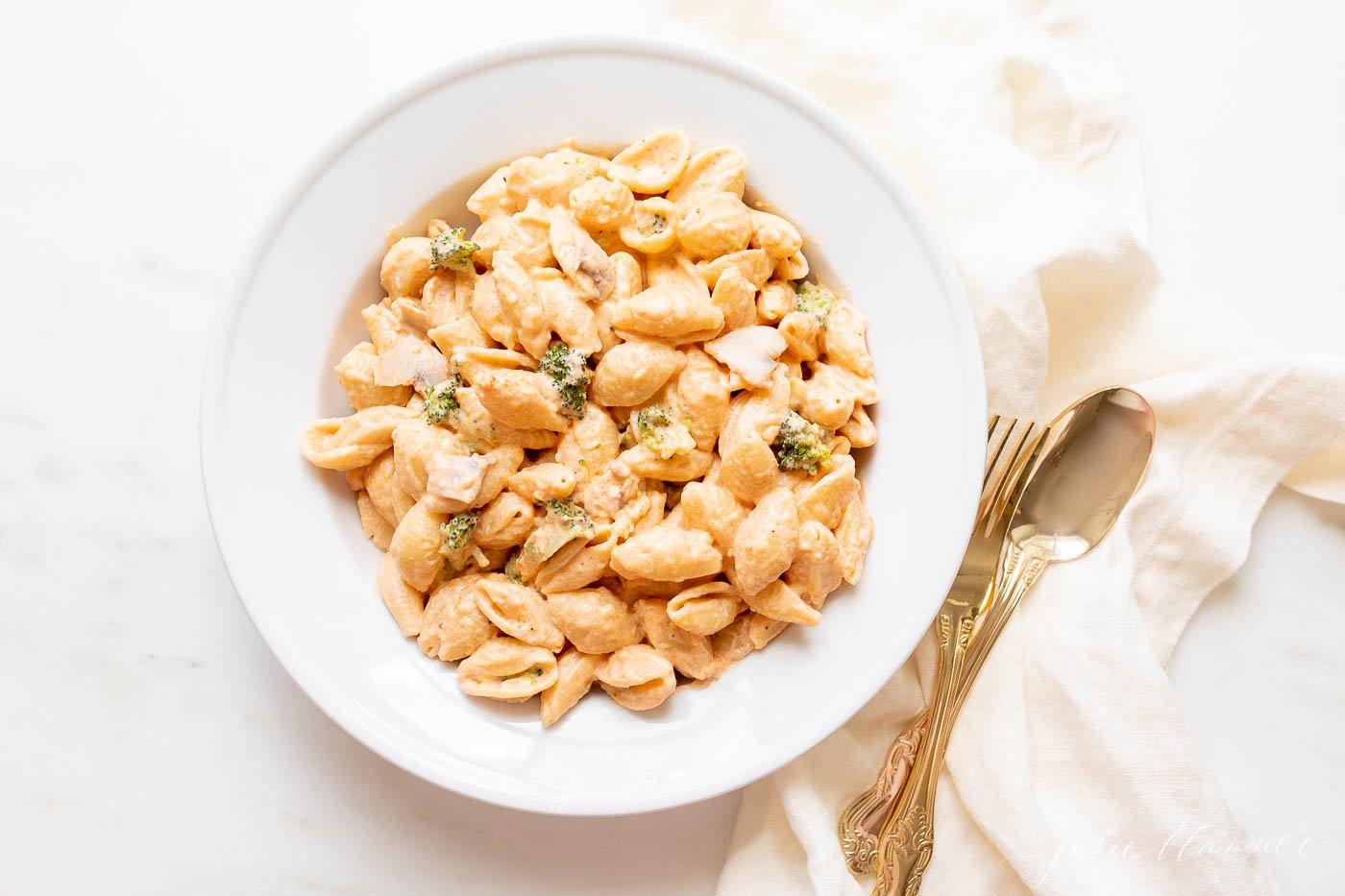 I've lightened up this Pasta Con Broccoli recipe, but it hasn't lost an ounce of flavor. I've also replaced the traditional shell noodles with fettuccine noodles. You know my love for making fresh pasta, & I still haven't received a response from KitchenAid about a replacement part for my other pasta maker attachment.

The Best Pasta Con Broccoli Recipe: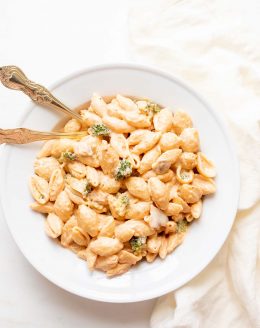 Skinny Pasta Con Broccoli
Ingredients
1

Tbsp

butter

1/2

tsp

minced garlic

3/4

c

fat free half & half

1/4

c

tomato sauce

1/2

c

chopped broccoli

1/2

c

chopped cauliflower

1/3

c

sliced mushrooms

1/4

c

parmesan cheese

pepper
Instructions
In a large saucepan over medium-low, melt butter & add garlic.

Add half & half, & tomato sauce. Stir well. Increase heat to medium & add broccoli & cauliflower. Bring to a boil.

Reduce to low, add mushrooms, parmesan & fresh cracked pepper to taste.

Stir well & toss with pasta!
This pasta sauce is only 85 calories a serving! I'll be sharing more of my "skinny" recipes soon!