A modern farmhouse tour in Round Top, Texas filled with easy DIY and decorating ideas. This modern farmhouse decor is what dreams are made of!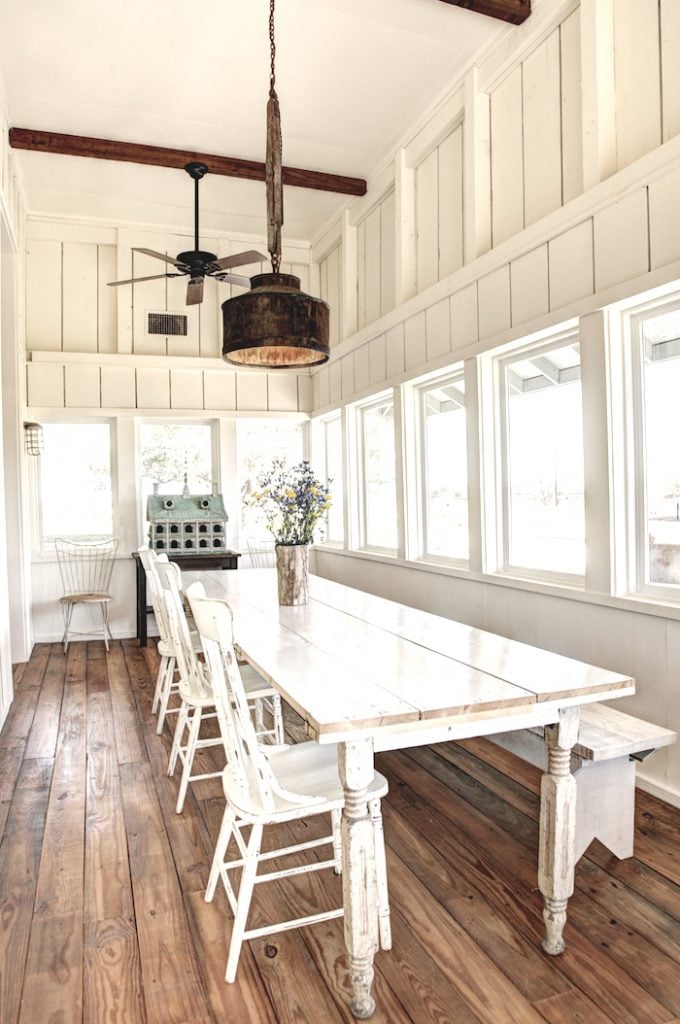 Modern Farmhouse Home Tour
I may only get to enjoy decorating my own personal homes, but I love perusing others for ideas! Earlier this month friends and I stayed at The Vintage Round Top, where I fell in love with the modern farmhouse style of the owners, Paige and Smoot Hull.
It was so simple, yet warm and full of charm… I had to take a few snapshots on my camera and phone to share with you. Want to come along for a tour?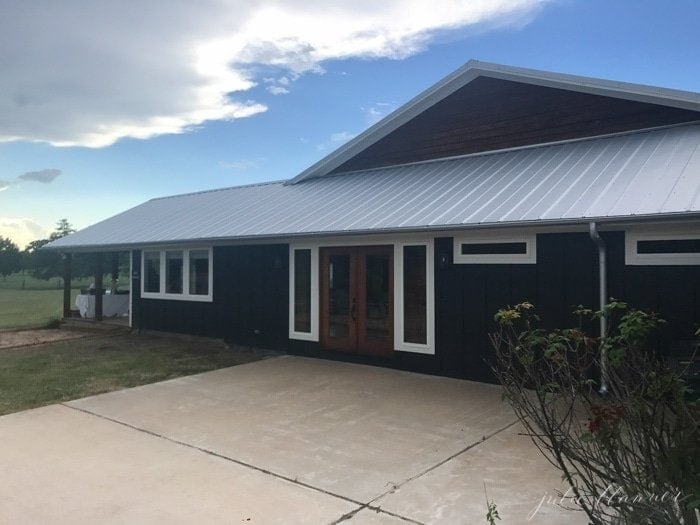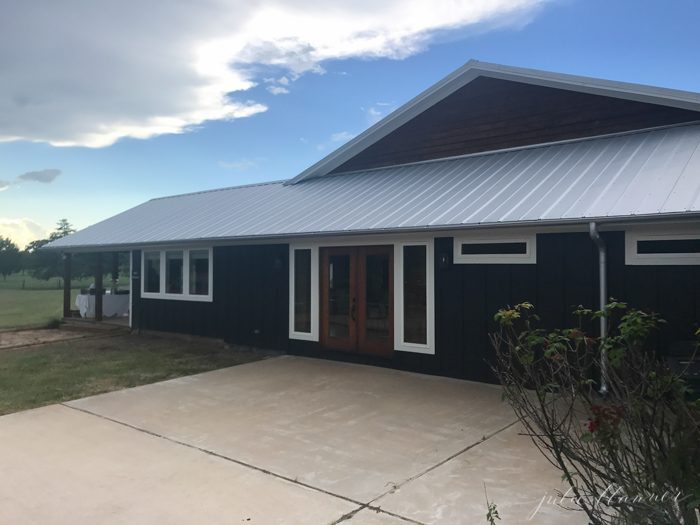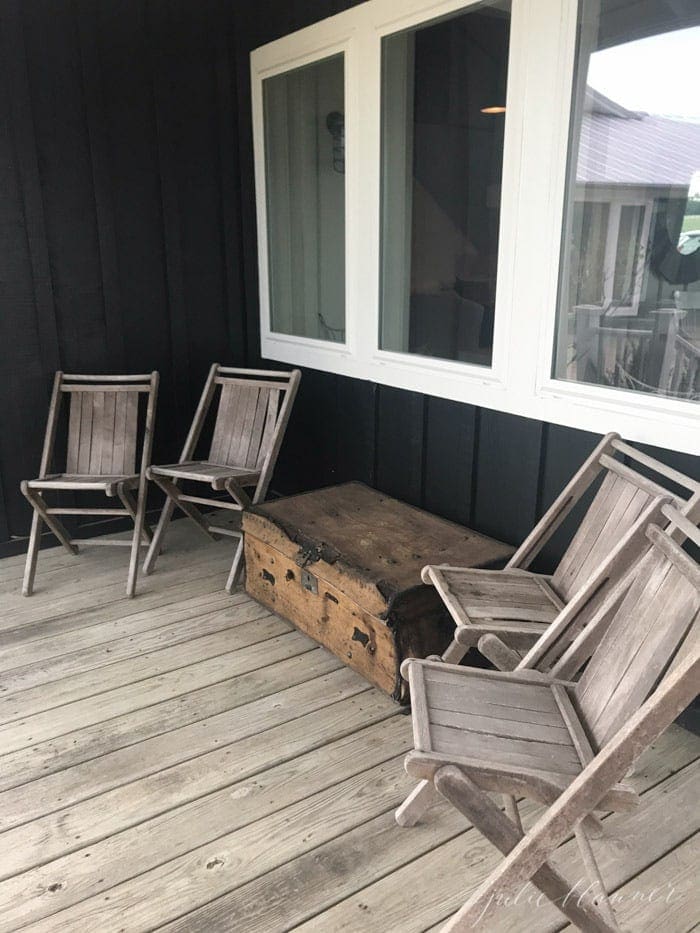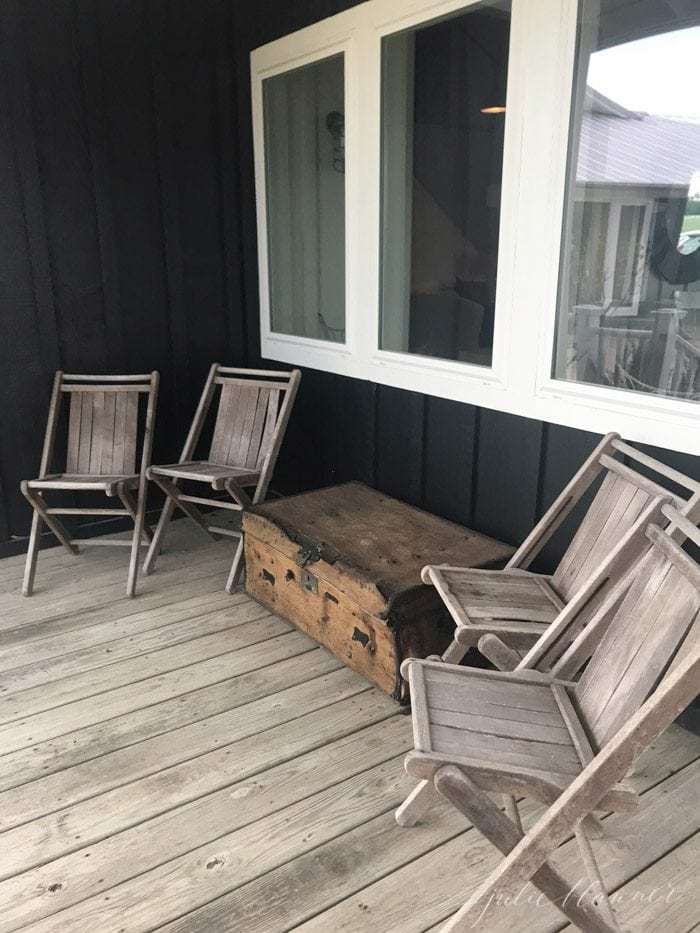 Modern Farmhouse Decor Ideas
You know I don't love black – at least I never thought I did, but the blackboard and batten exterior was so simple and balanced with wood, a metal ceiling and wrap around porch. It's lovely, don't you think?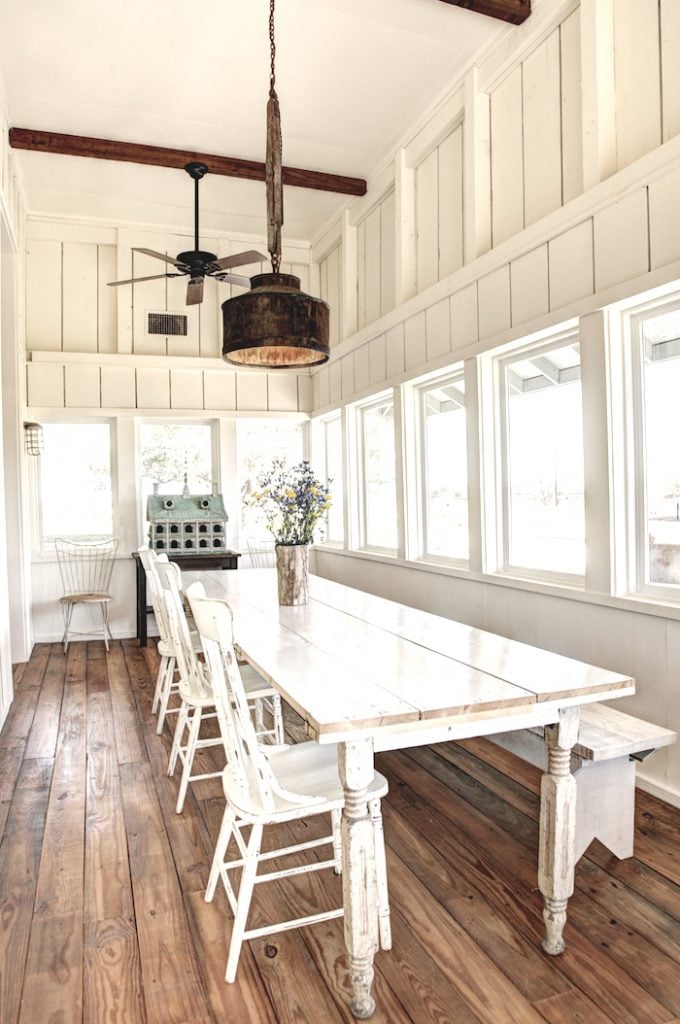 My favorite space was an all white, sunny space with an oversized table for group gatherings.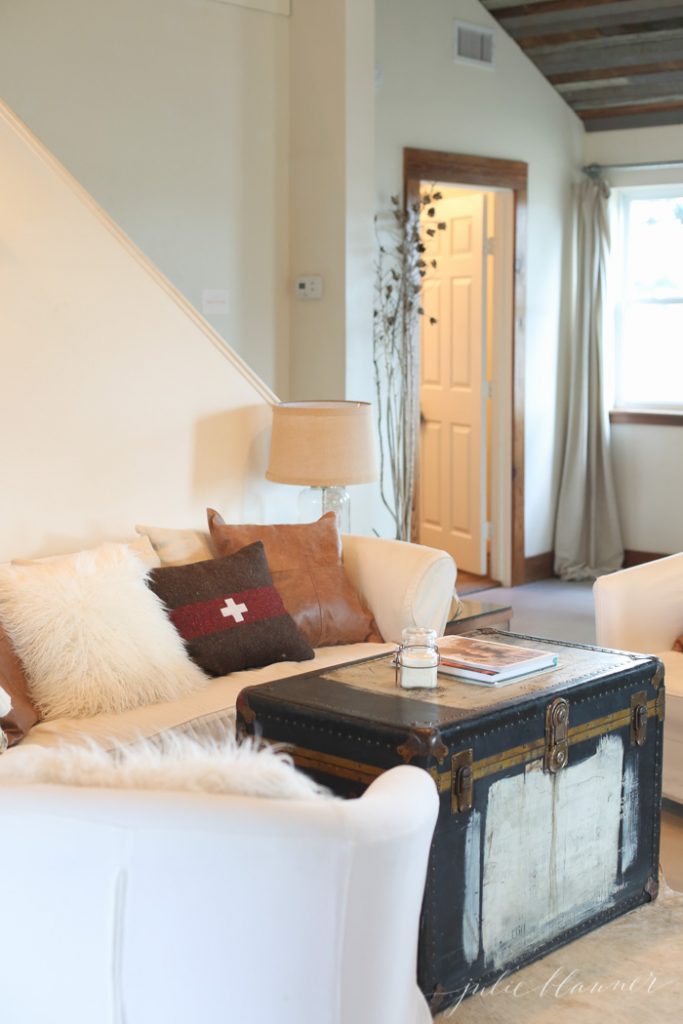 The living room was a beautiful blend of new and vintage.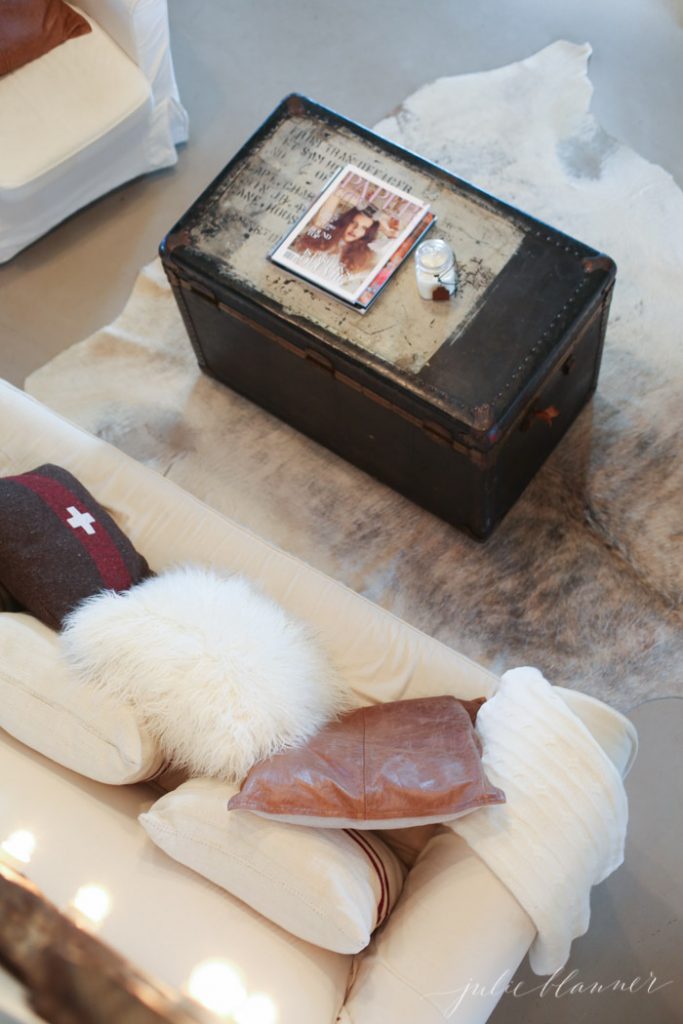 Just above the painted stairs…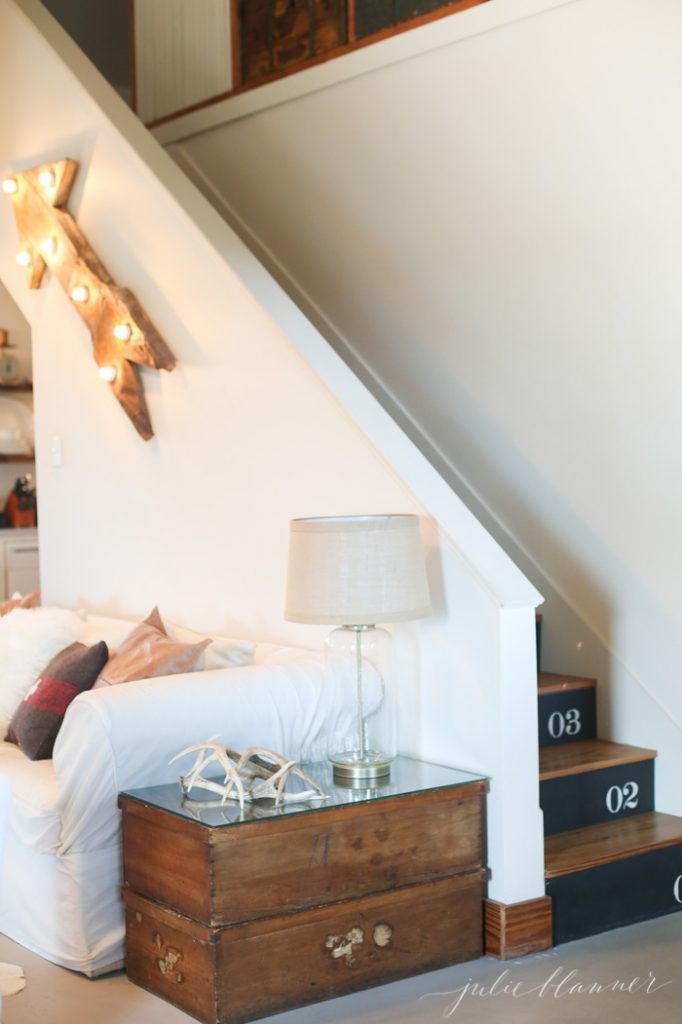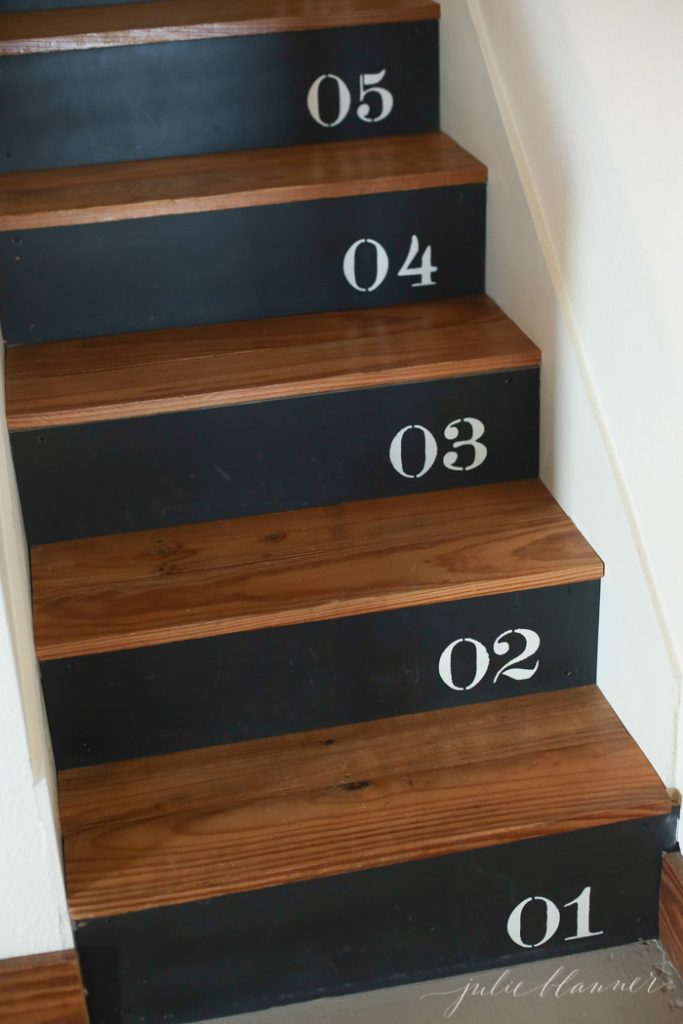 Vintage Decor for a Modern Farmhouse
you'll find a curated wall of vintage luggage that Paige and Smoot diligently worked together to create by cutting the suitcases in half to fit them into the wall.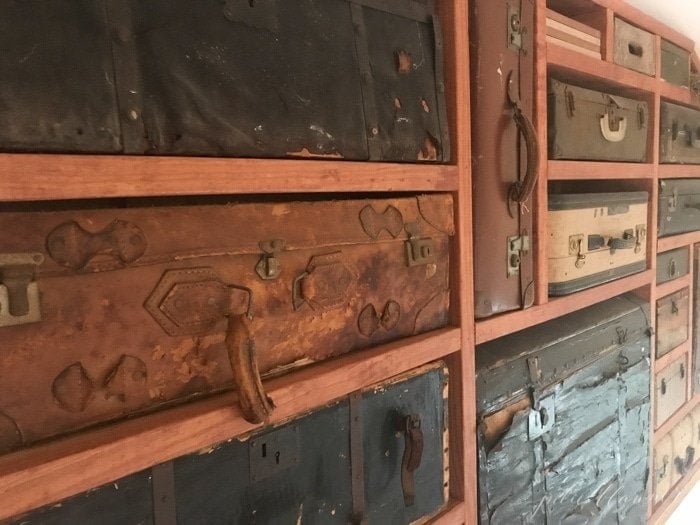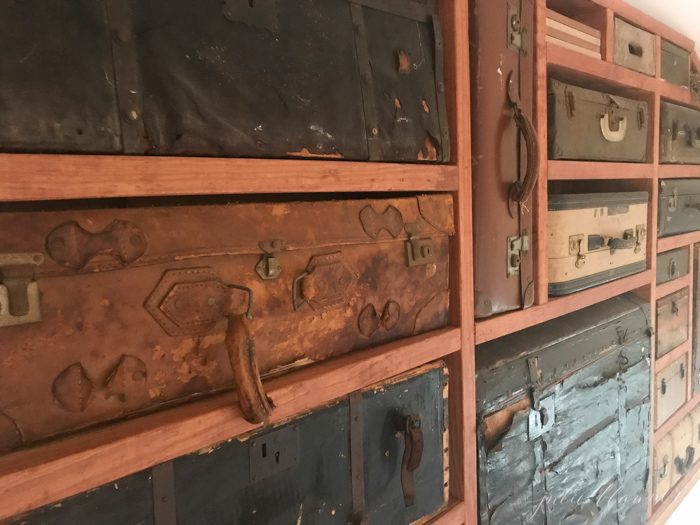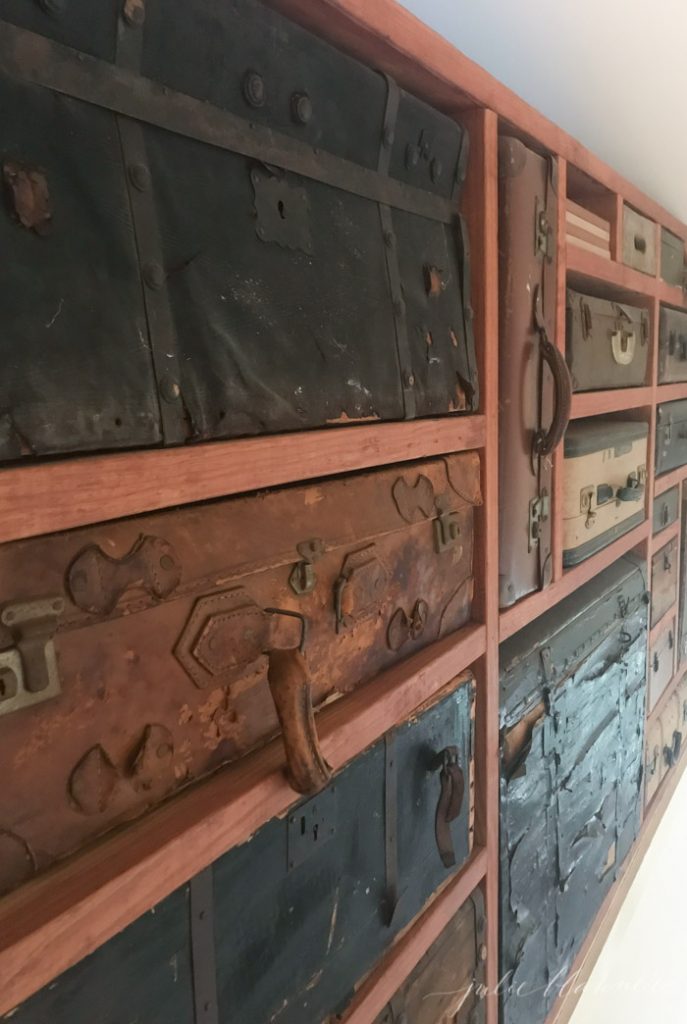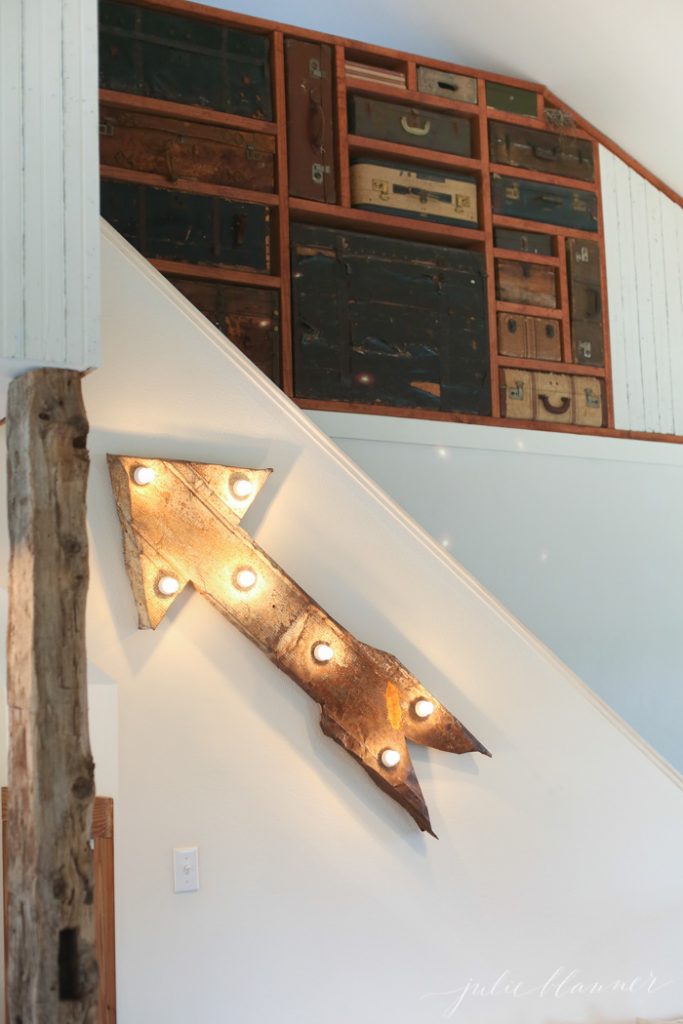 This pallet daybed offers convenient seating that doubles as sleeping accommodations.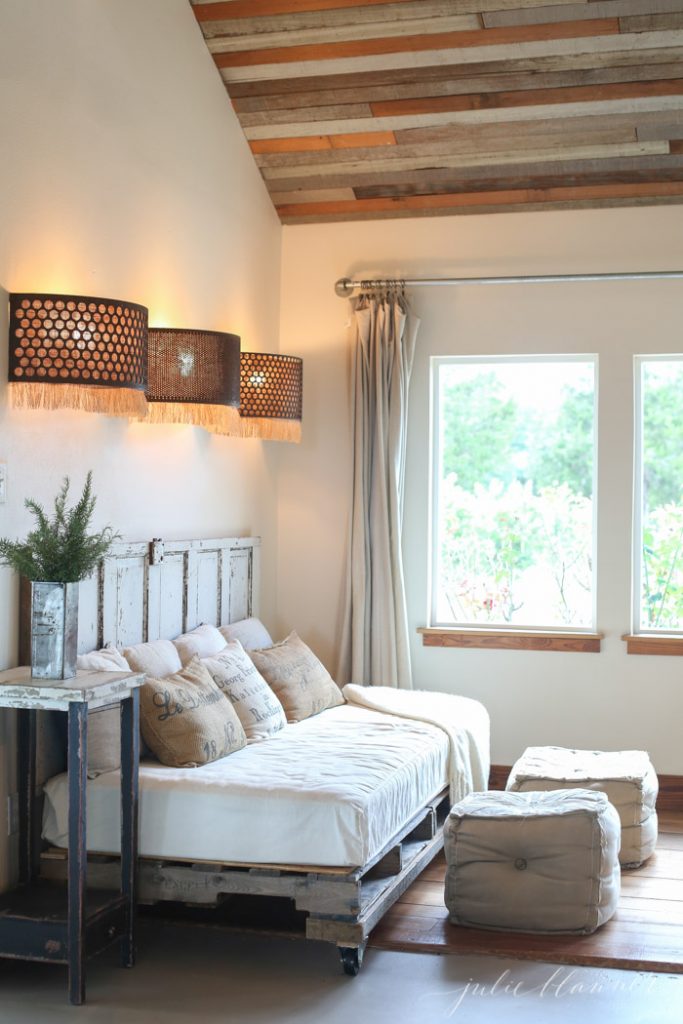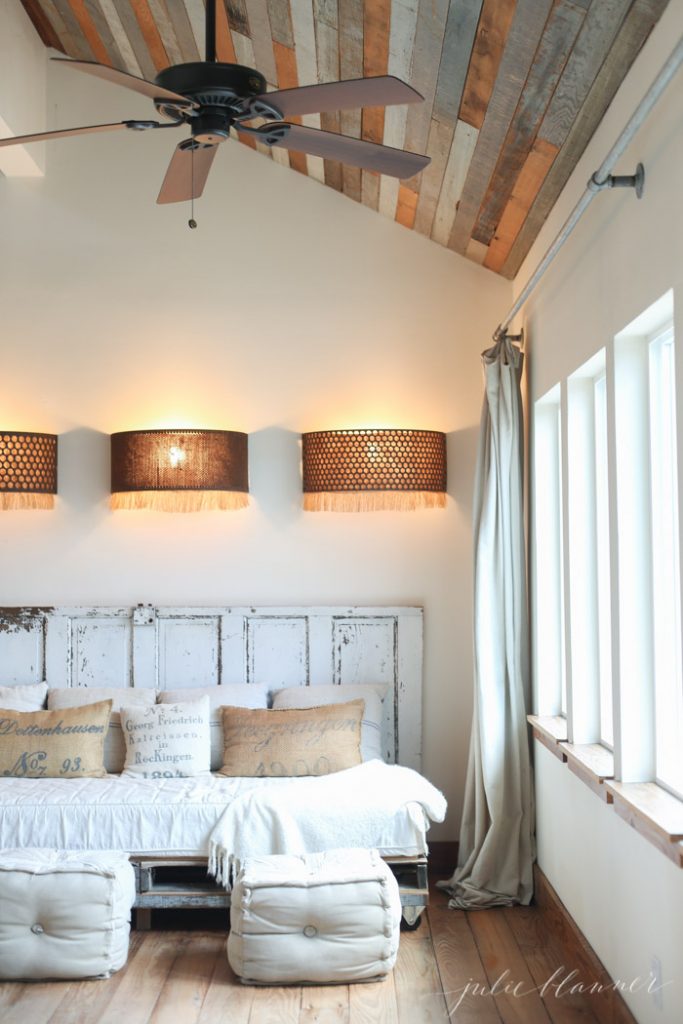 The kitchen…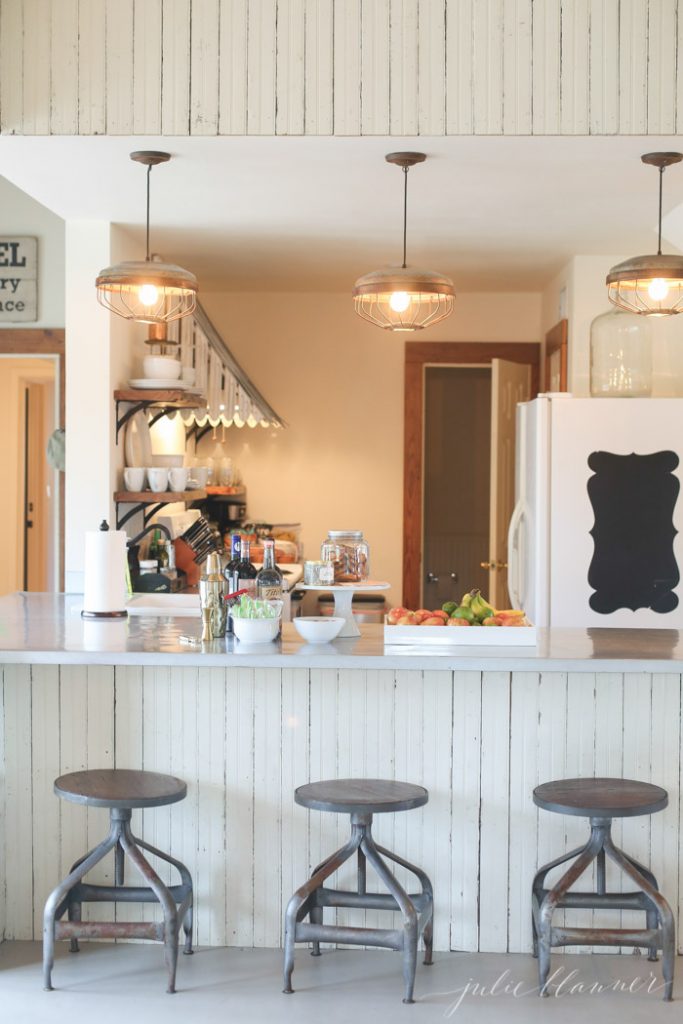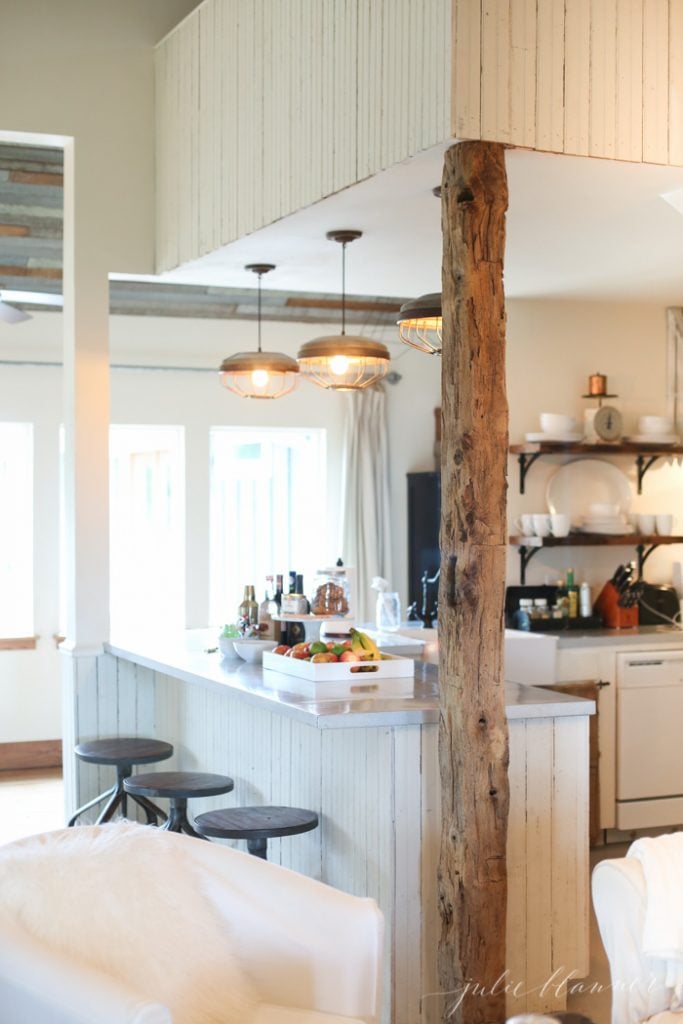 transition to the second living area with wood plank ceilings and reclaimed wood floors…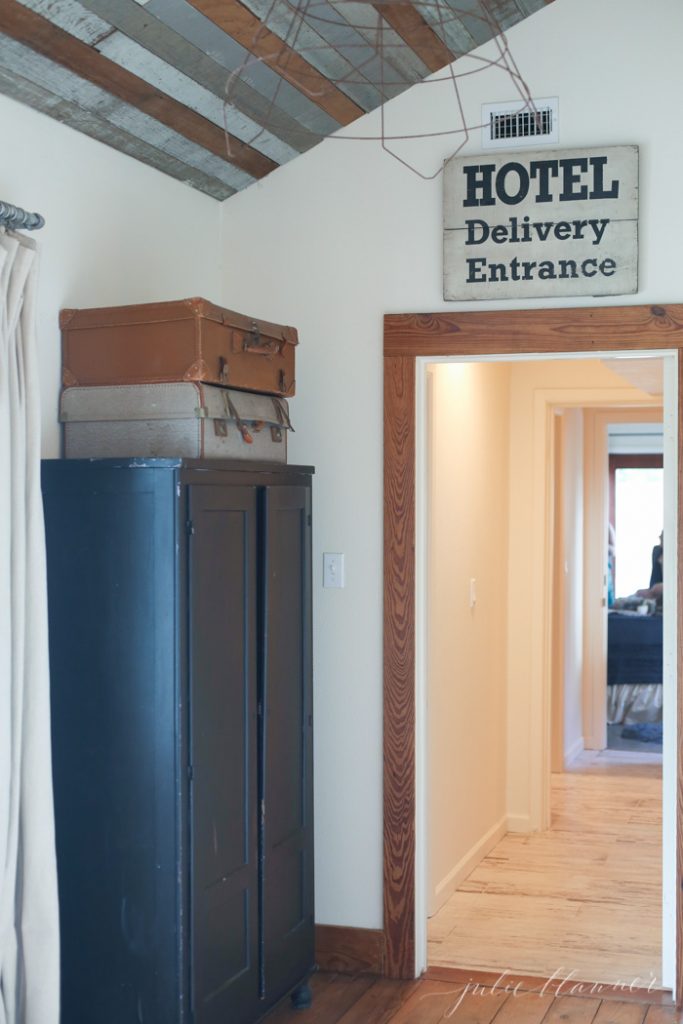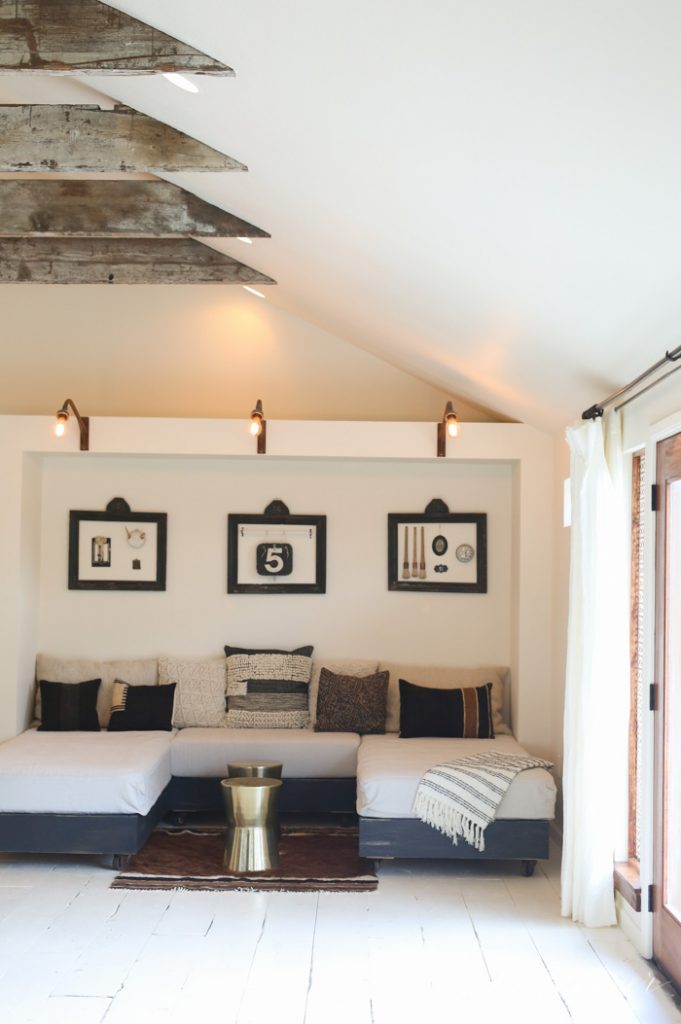 the Boho side was filled with brass accents and white painted wood floors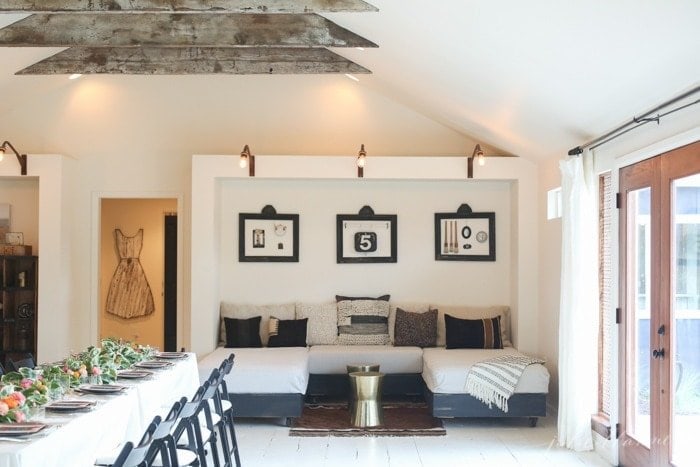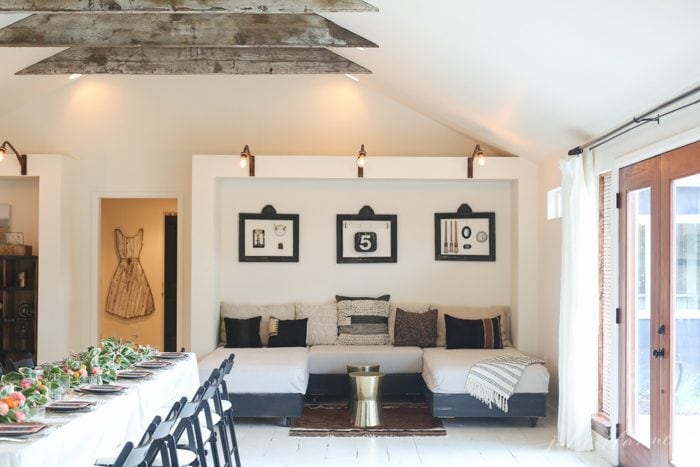 French antiques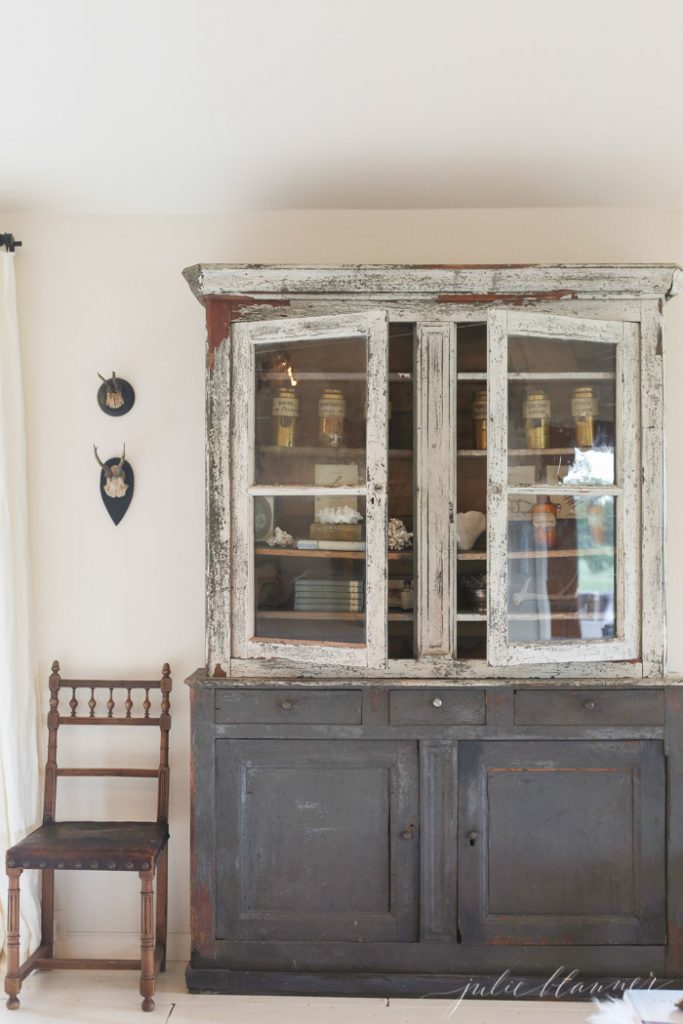 and did I mention brass?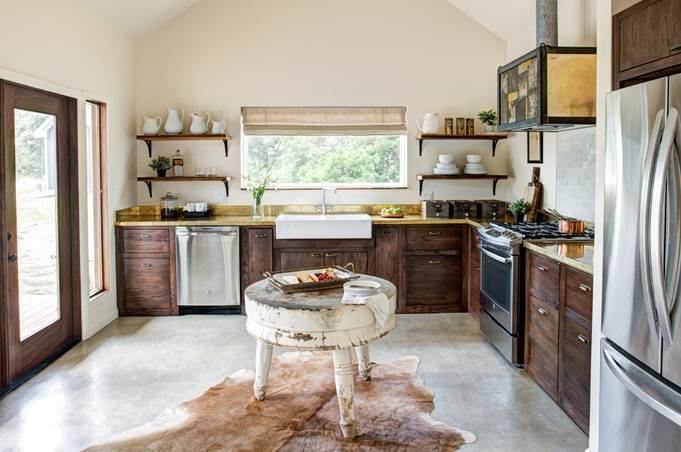 Seriously, aren't these countertops gorgeous? I can't get enough of them!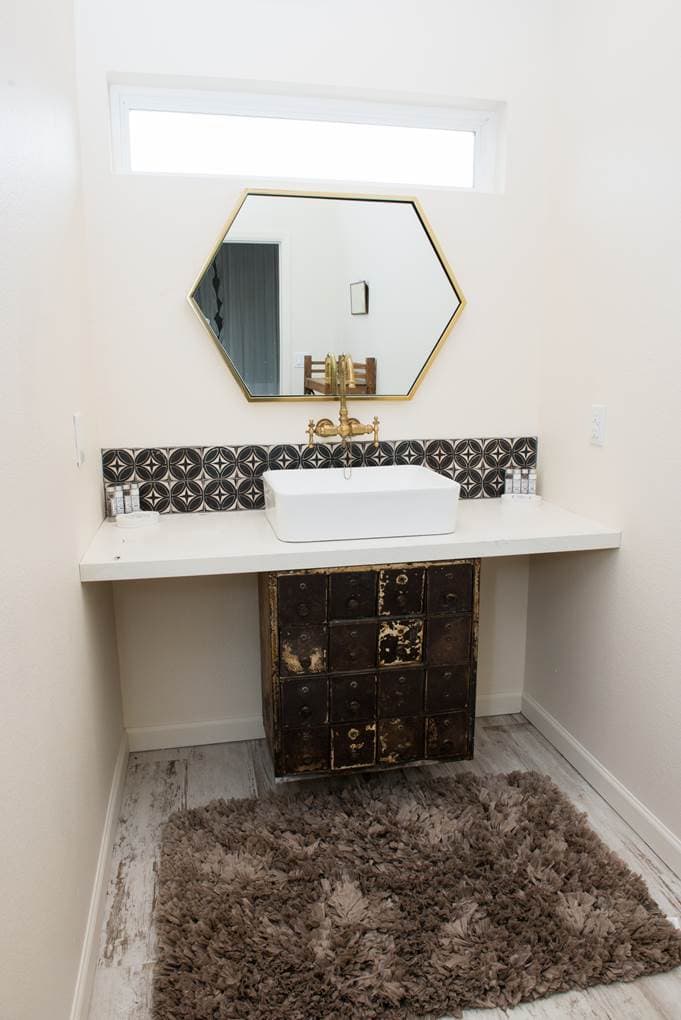 and this wall faucet from a mansion in Galveston…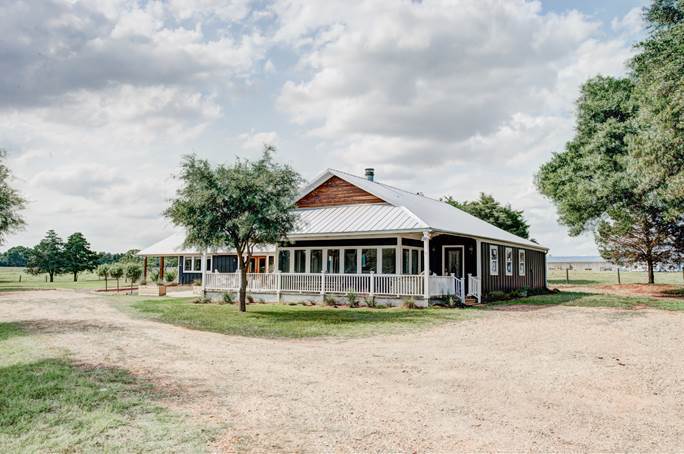 Want to Stay in A Modern Farmhouse?
Don't worry, you can stay there, too! You can see more of this modern farmhouse and read about Paige and Smoot here, and you can find ideas about what to do in Round Top, Texas here.
I hope to return someday for the antique fair and a red dirt band concert at the dance hall!
LET'S CONNECT!
instagram | newsletter | facebook | pinterest