Things to Do in Round Top Texas
Over the weekend I met up with friends in Round Top Texas for a retreat.
The Chamber of Commerce hosted us in collaboration with Ashley and Jared of Sugar and Cloth for a fun-filled, memorable weekend. When we first decided on the location, I wasn't sure there were many things to do in Round Top Texas. To my surprise it's a vibrant little town nestled between Austin and Houston, full of charm, friendly faces and beautiful boutiques.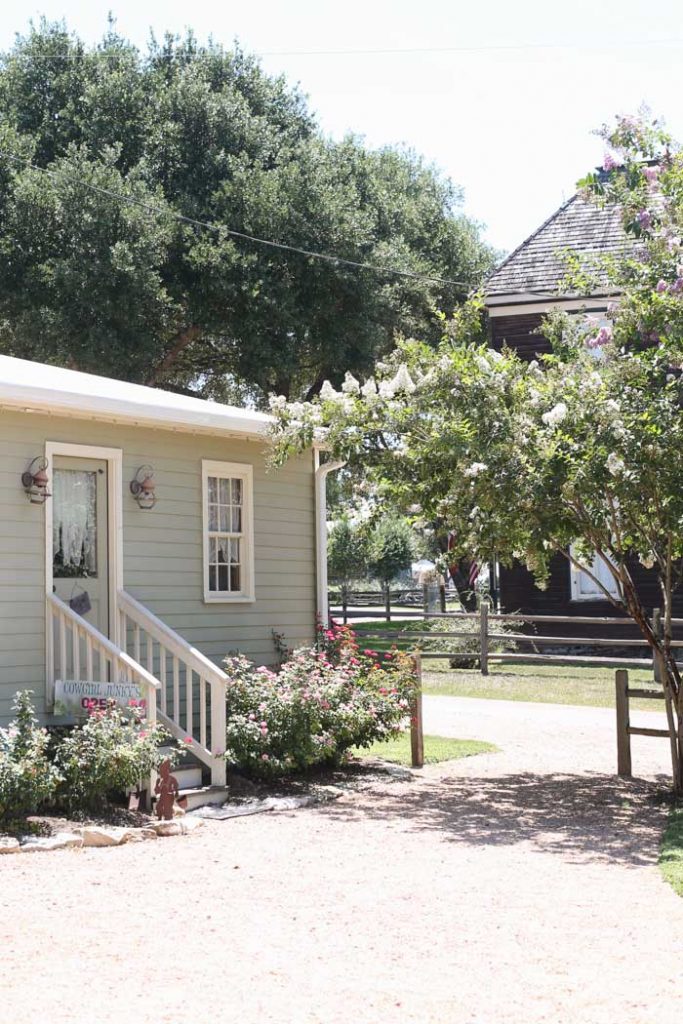 Round Top has long been known as the place to see and be seen in Texas because of it's town breeze. Everything in Round Top is built accordingly so that no building blocks the breeze, making it a nice escape for those in Austin and Houston.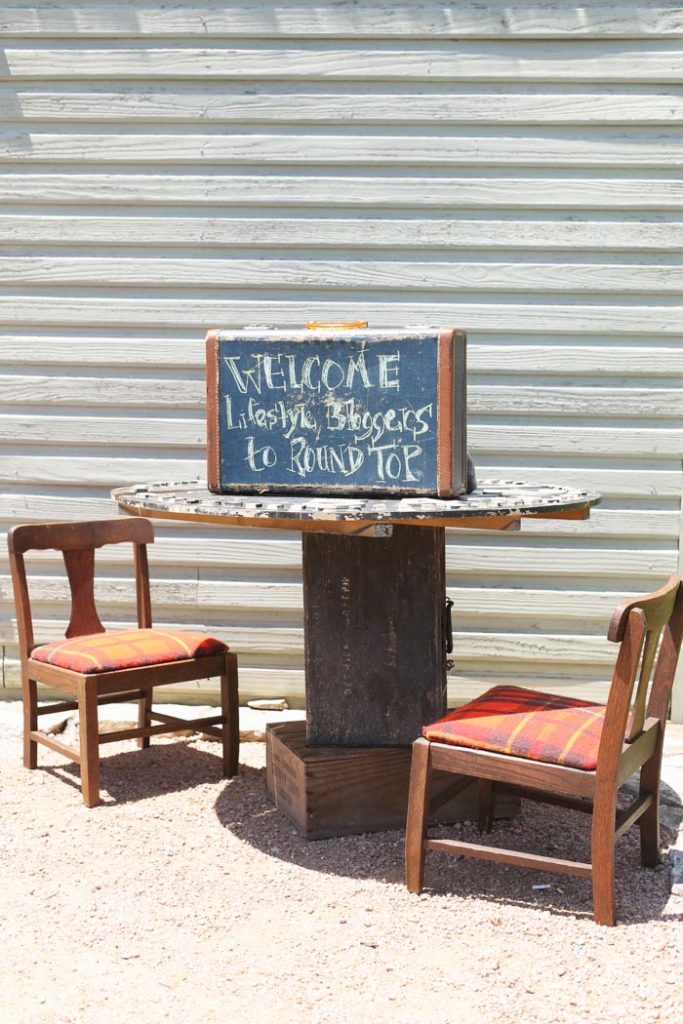 Things to do in Round Top Texas: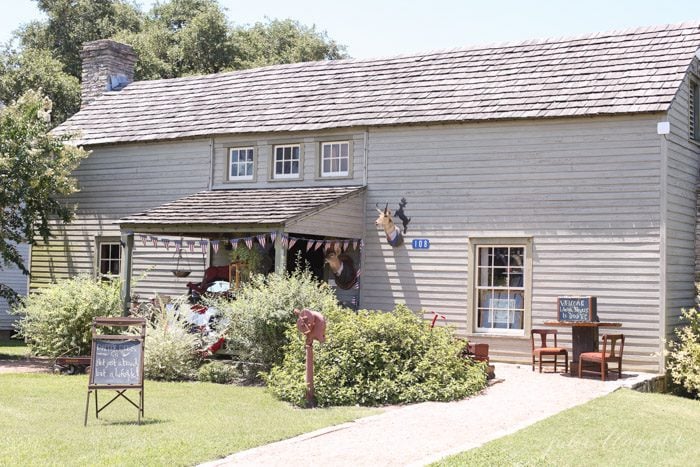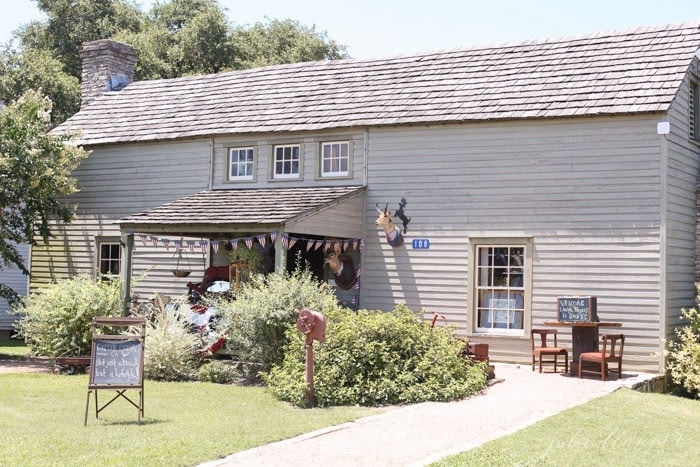 Shop the boutiques and antique stores nestled in the squares and along highway 237.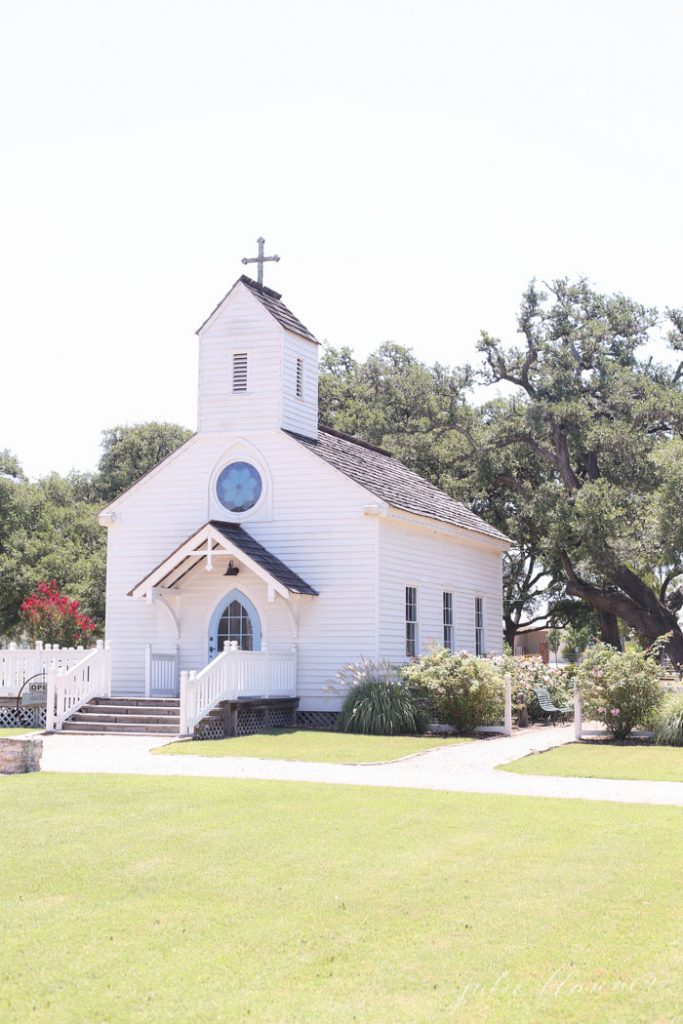 Take a walk in Henkel Square to soak up a little Round Top history. The locals will be glad to share stories with you!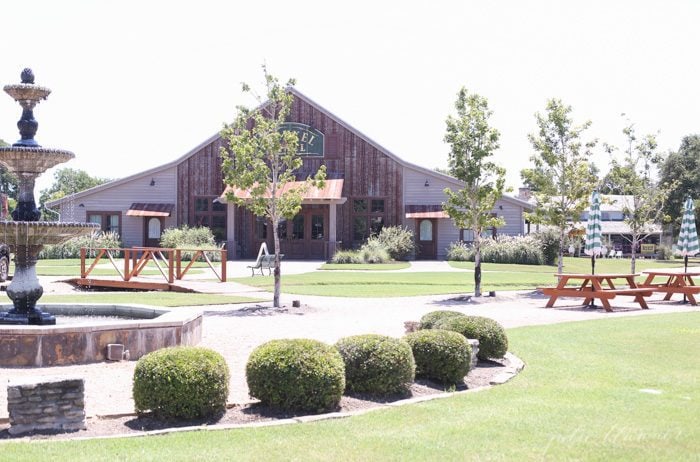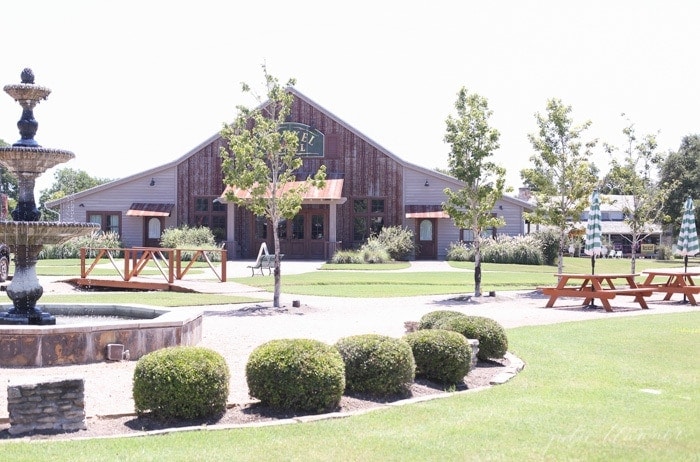 Visit the local art galleries – The Gallery at Round Top is in an original Round Top home!
Watch and learn as Two Sparrows Roasting Co. roasts coffee beans.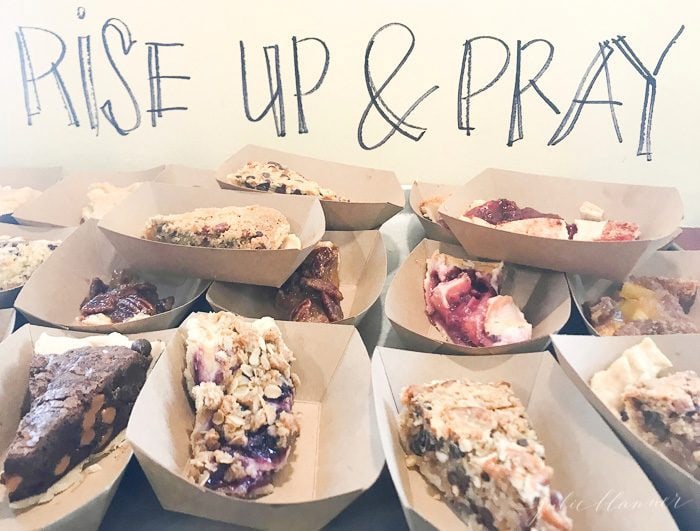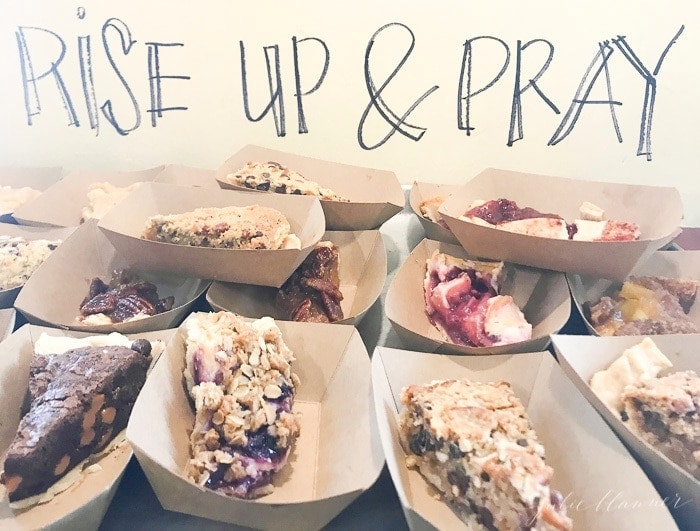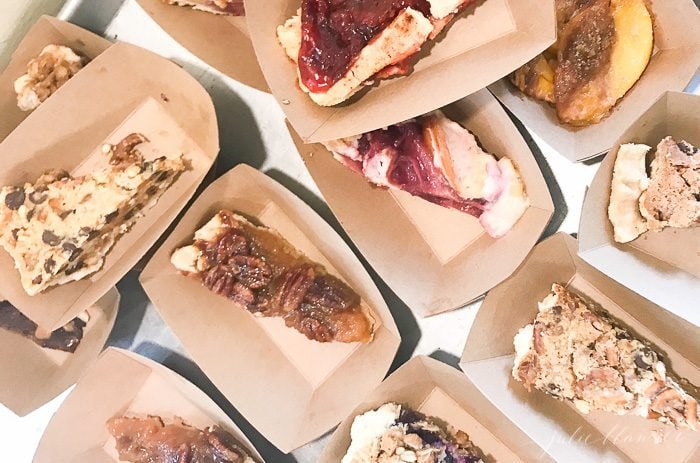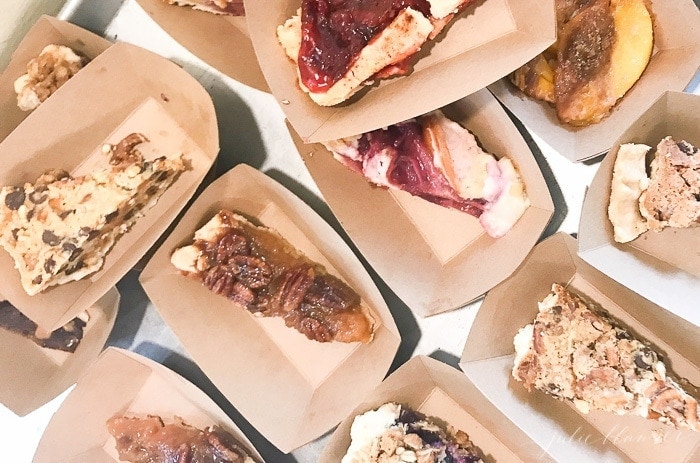 Create your own pie tasting at Royer's Pie Haven. I highly recommend the pecan or Bud's chocolate chip, but they were all delish!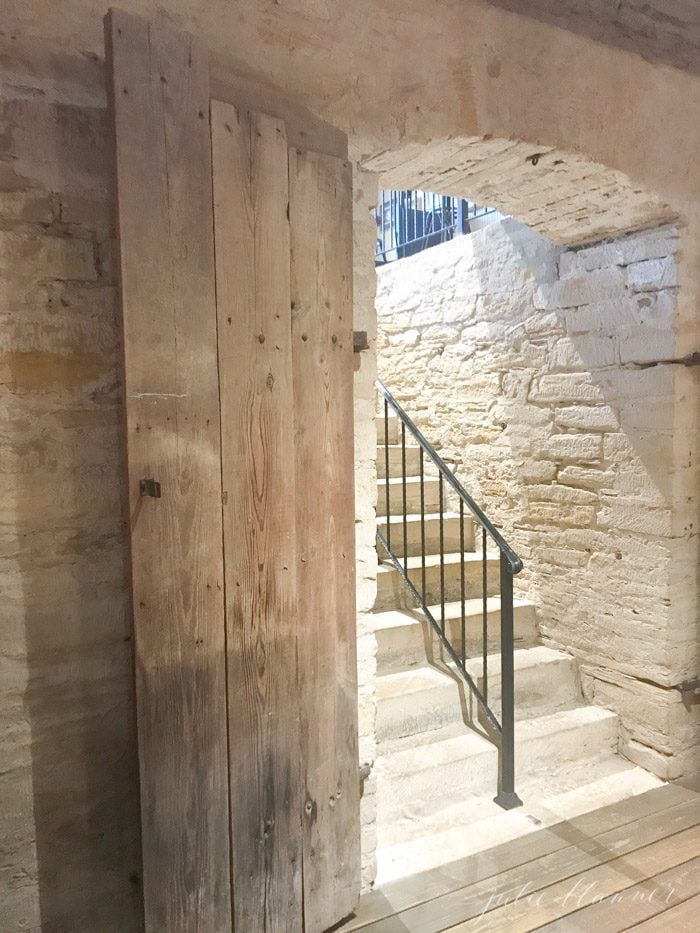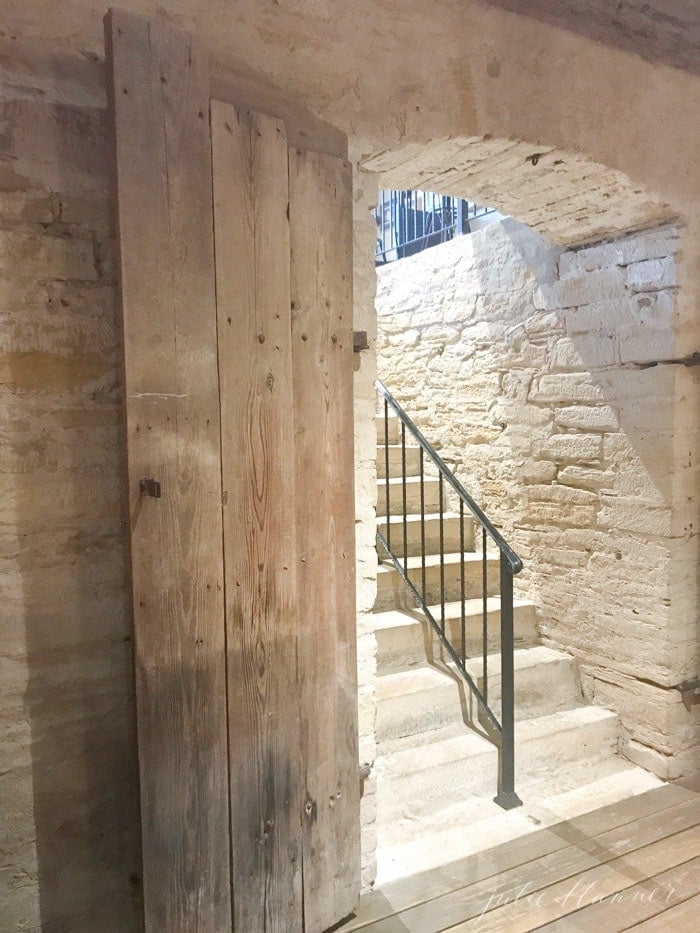 Visit Bistro Napoletana, enjoy a glass of sangria and take a walk down to the basement to see the beautiful stone work. As you may know, basements are rare in Texas.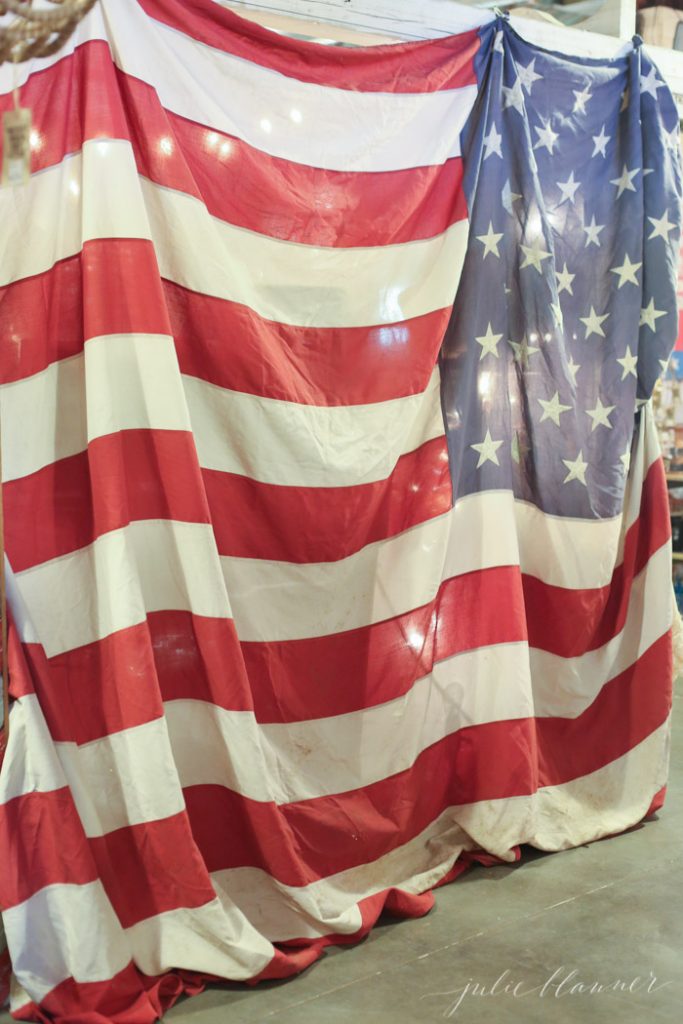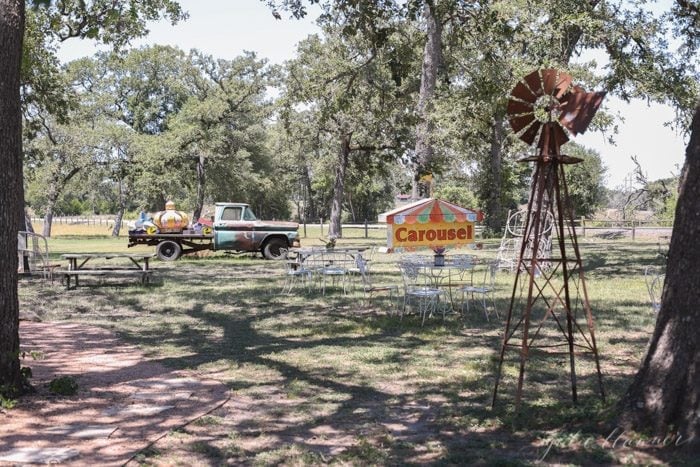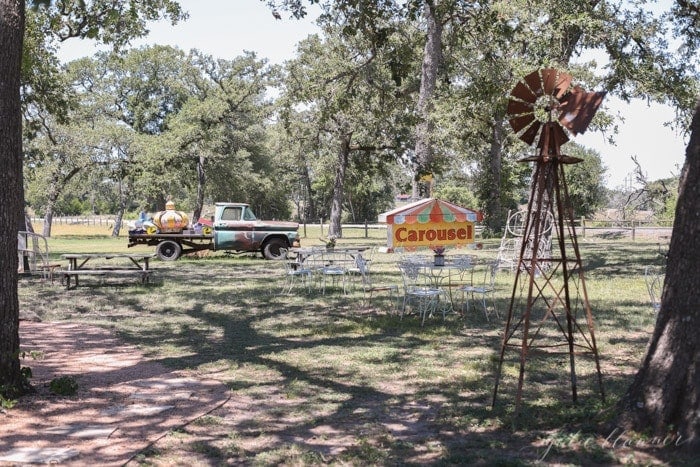 Stop by the Junk Gypsy. Michael and I didn't know who the Junk Gypsies were when they pulled in after us with HGTV, but we knew someone important was in town and had to venture by their store before we left town to see what it was all about.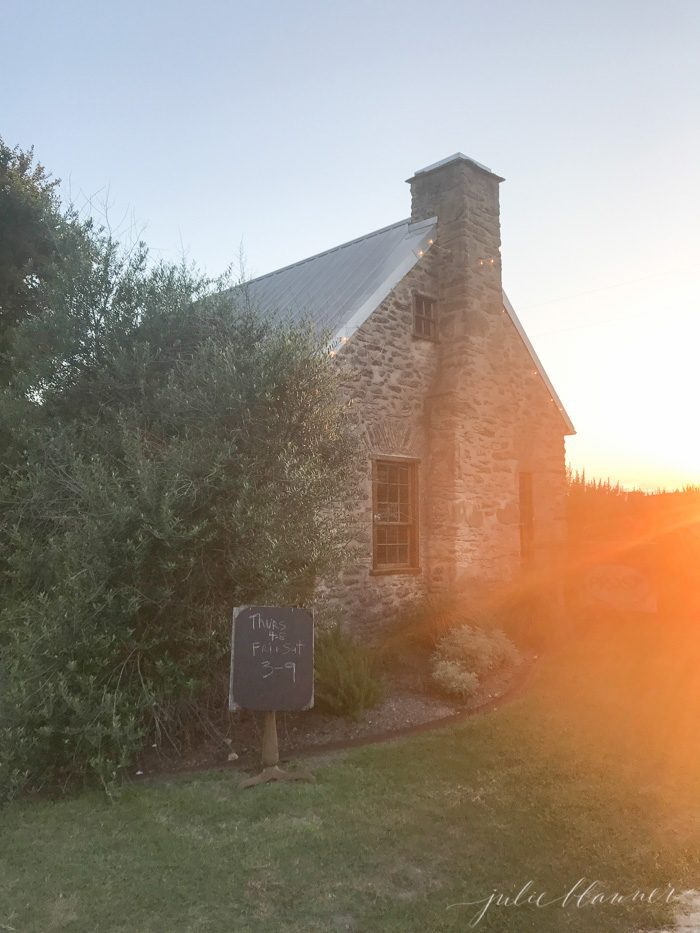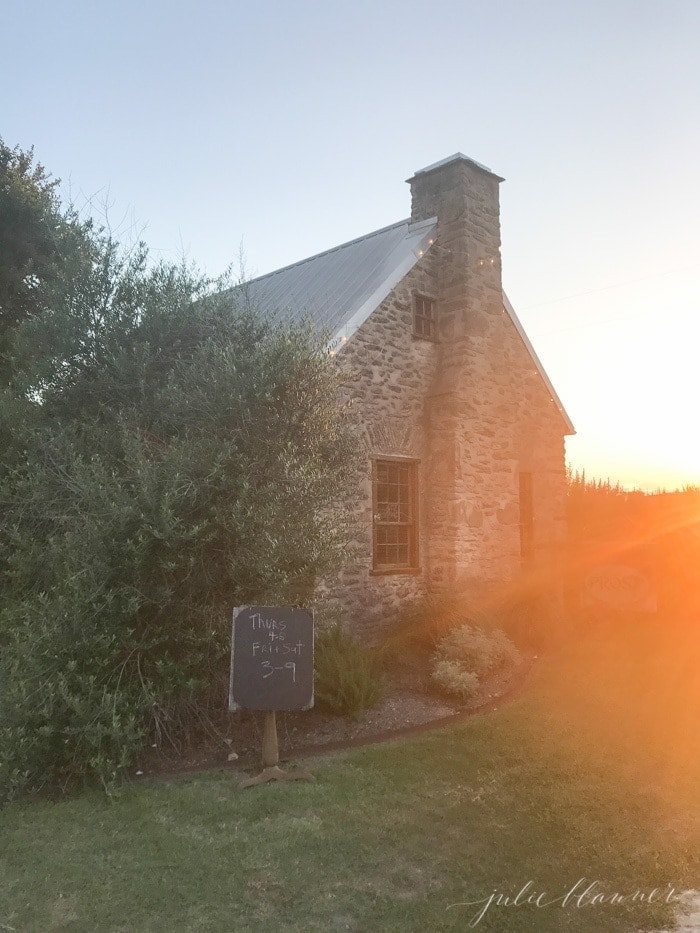 Grab a glass of wine on the pristine patio at Prost. A ceiling fan gracefully hangs from a tree to offer a breeze on the pea gravel, bulb-light filled patio.
Visit Festival Hill…the one thing we didn't get to, but hear it's a can't miss…it looks like I have to return!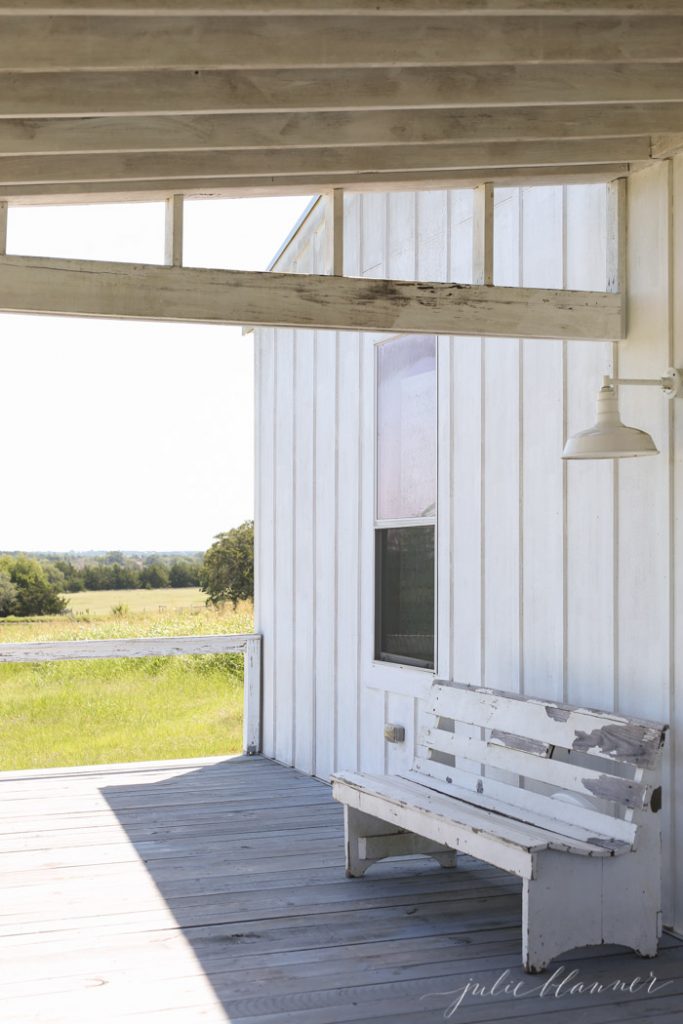 Explore the grounds at Rachel Ashwell's The Prairie, a shabby chic B&B.
And my favorite recommendation? Visit Jon at the Stone Cellar. His passion is unsurpassed and he has live music every Friday and Saturday night. We had far too much fun dancing the night away. You may have caught a glimpse if you follow stories on Instagram!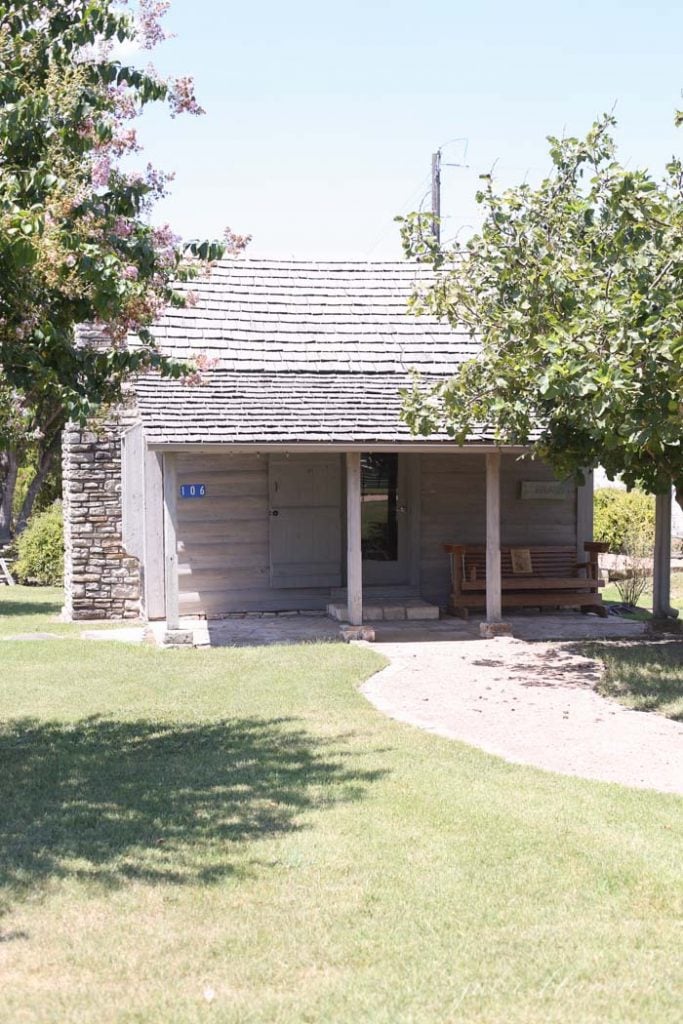 Wherever you go, don't drink and drive. Take the Schuber. It's so much fun and can take you from one place to another to allow you to relax and enjoy yourself.
There's so much to do in Round Top Texas – let me know if you have any additional recommendations or favorites!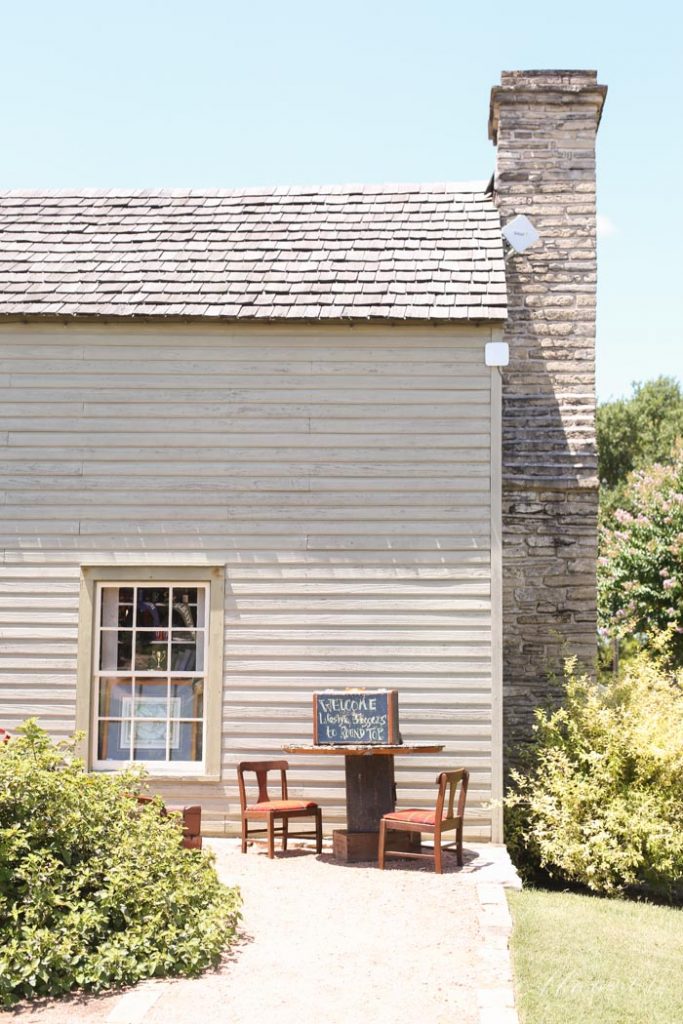 Where is Round Top Texas?
Round Top is just an hour and fifteen minute drive from Austin and just over an hour and half Northwest of Houston.
Where to stay in Round Top Texas?
There are so many quaint and beautiful places to stay in Round Top, including The Vintage Round Top, Rachel Ashwell's The Prairie, an array of B&B's, a Container Hotel, and even indoor glamping!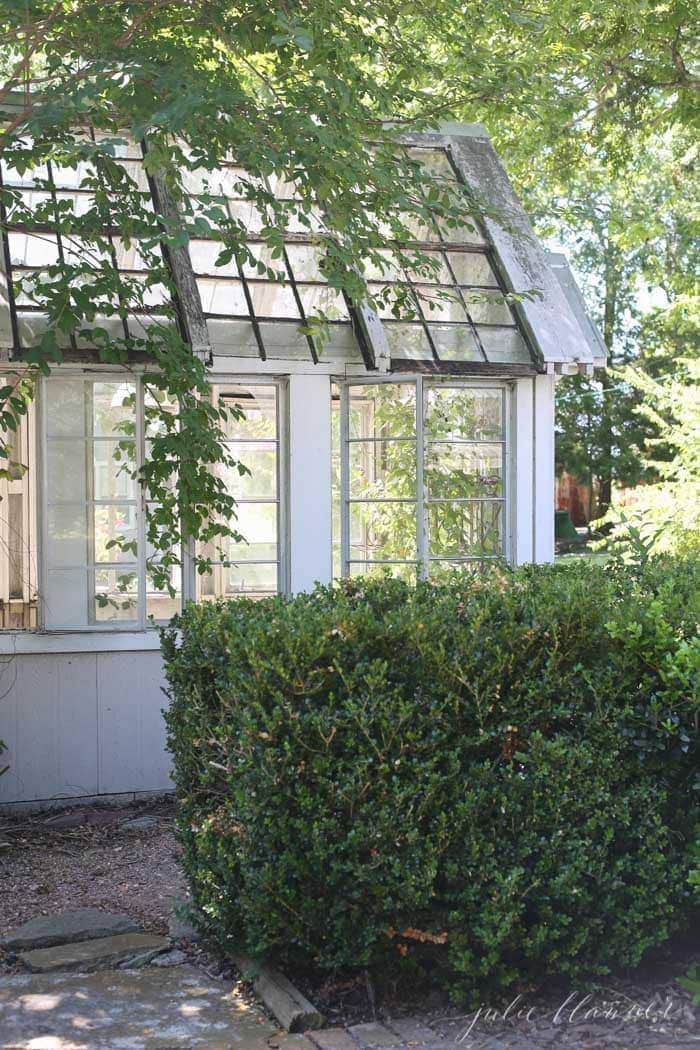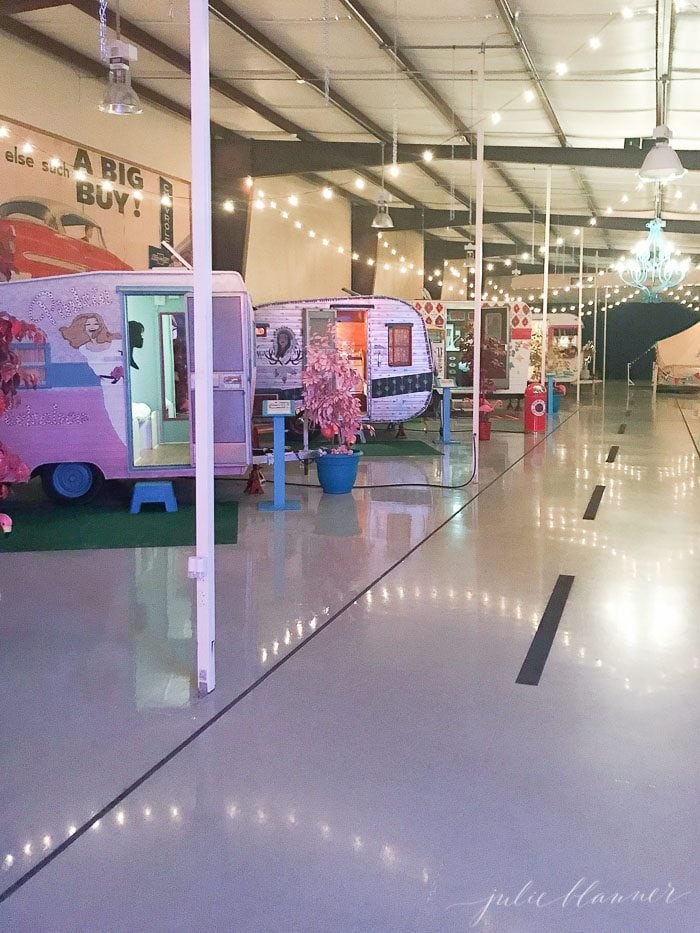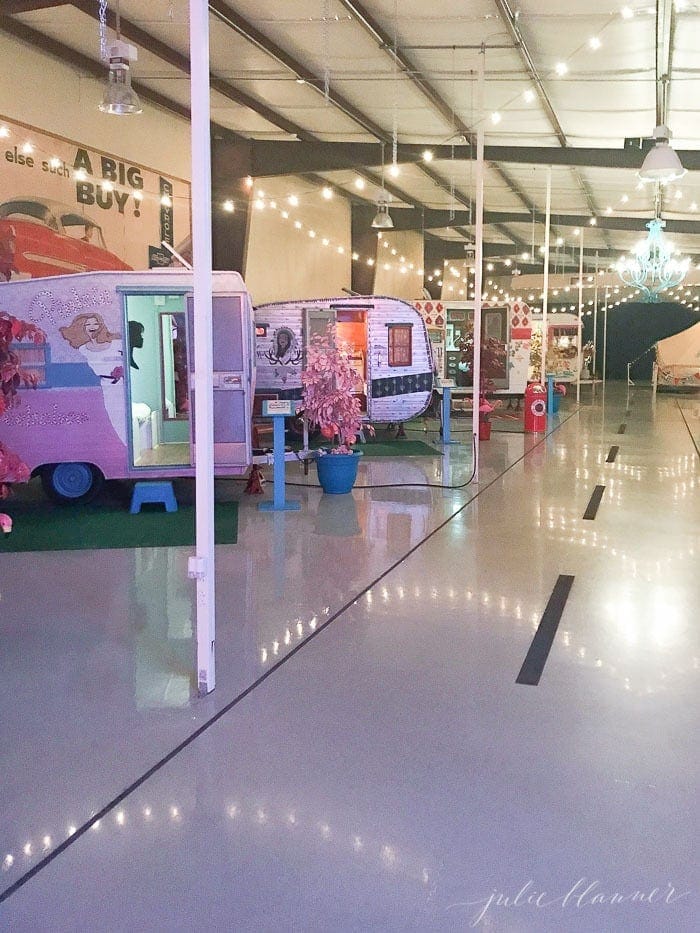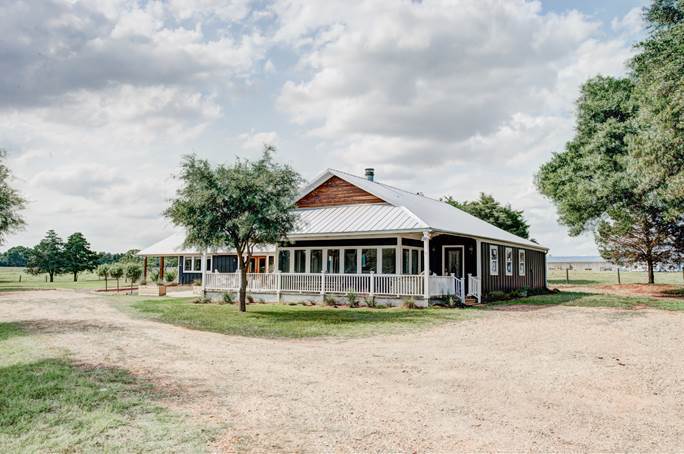 If you liked this post about Round Top, check out some of my other travels: