Italian Salad
A simple Italian Salad recipe, St. Louis style.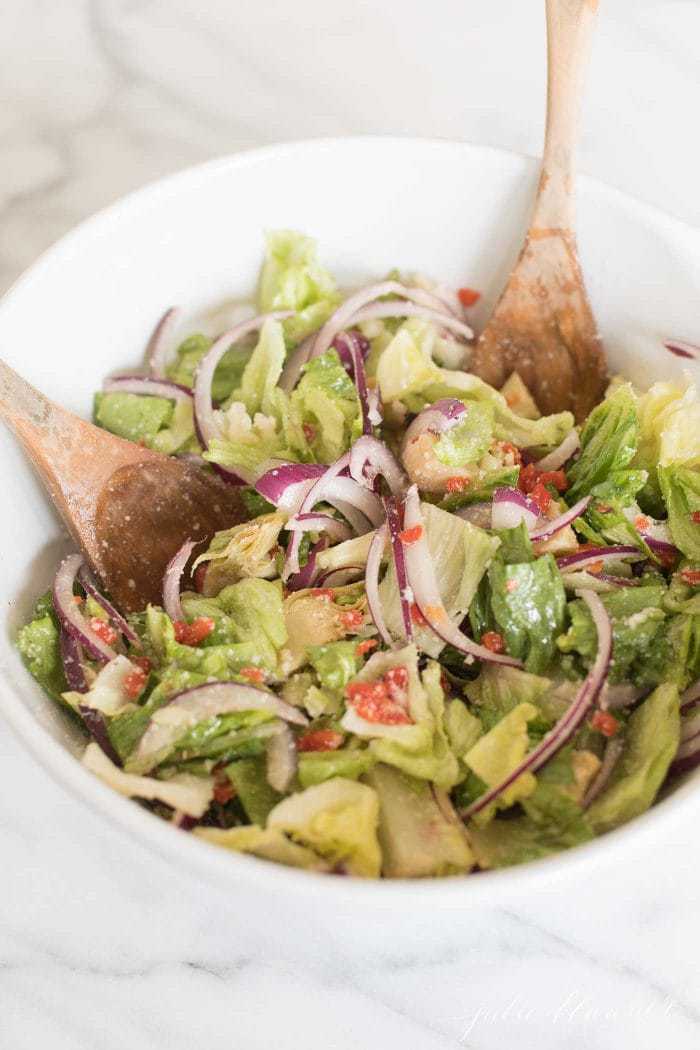 There are always those few foods that remind you of "home." A taste of something you love that brings you back. Most of them, I can't recreate, like Ted Drewes frozen custard or St. Louis style pizza with provel.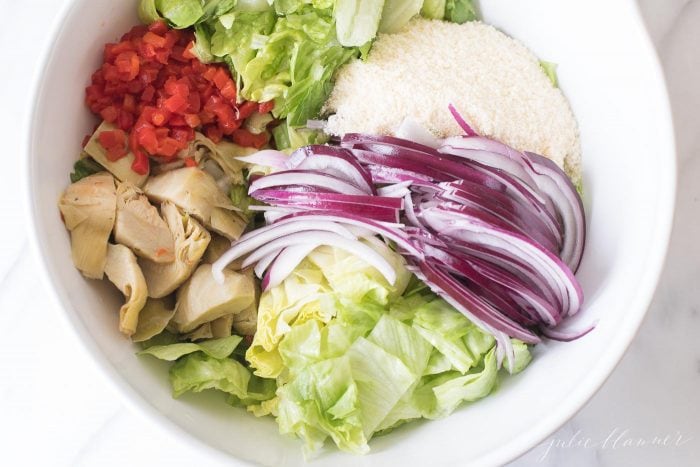 However, St. Louis salad is so easy, seasonless and delicious, that I find myself making it often. Honestly, I'm not sure what it's called, but it's among the best salads in St. Louis and can be found in almost any local Italian restaurant and American restaurant here.
This is one of my favorite Italian salad recipes. The biggest difference is in the dressing. Unlike most recipes for Italian salad dressing, it's not filled with herbs. Instead, I use red wine vinegar, olive oil, salt and pepper.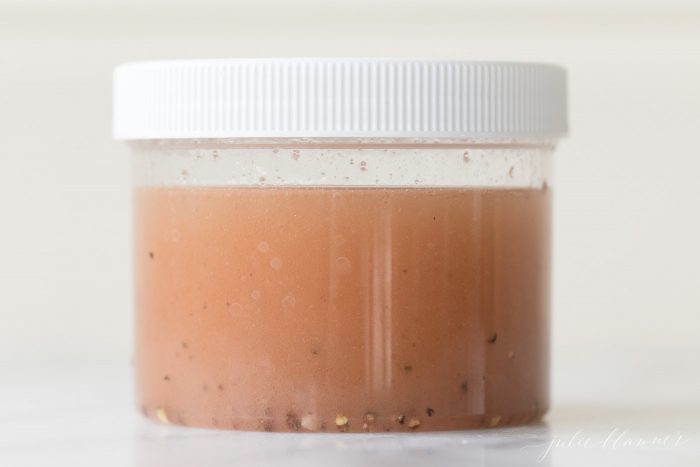 It doesn't include some traditional Italian ingredients though and introduced me to artichokes and pimentos before I realized how much I love them!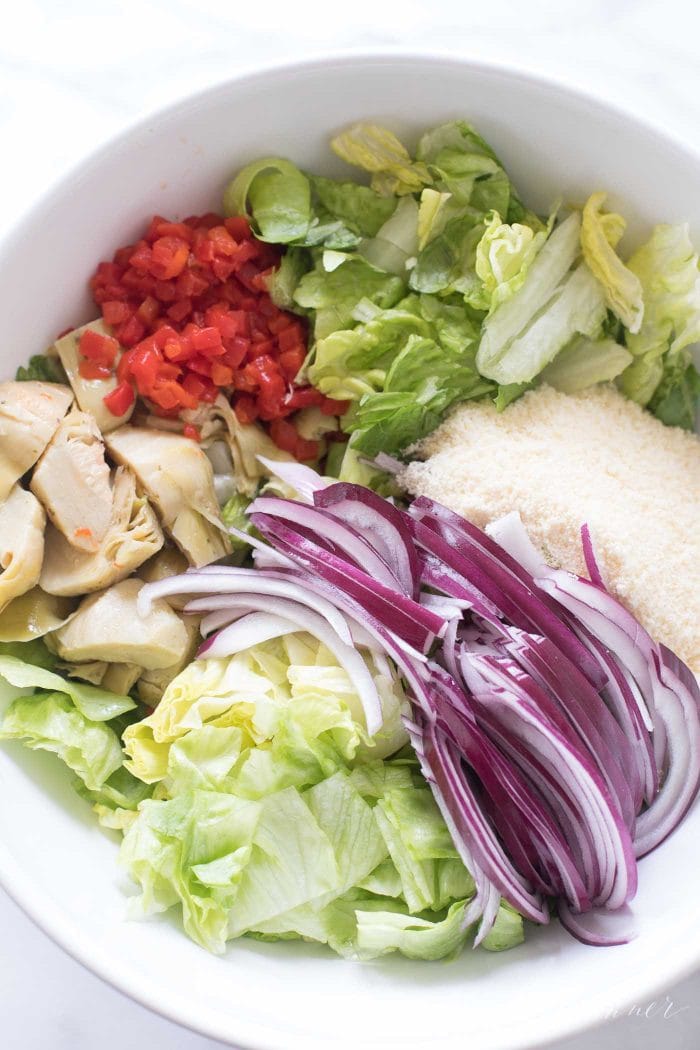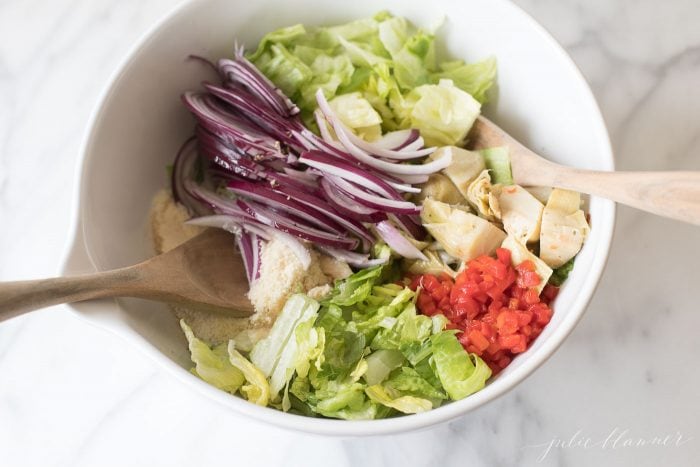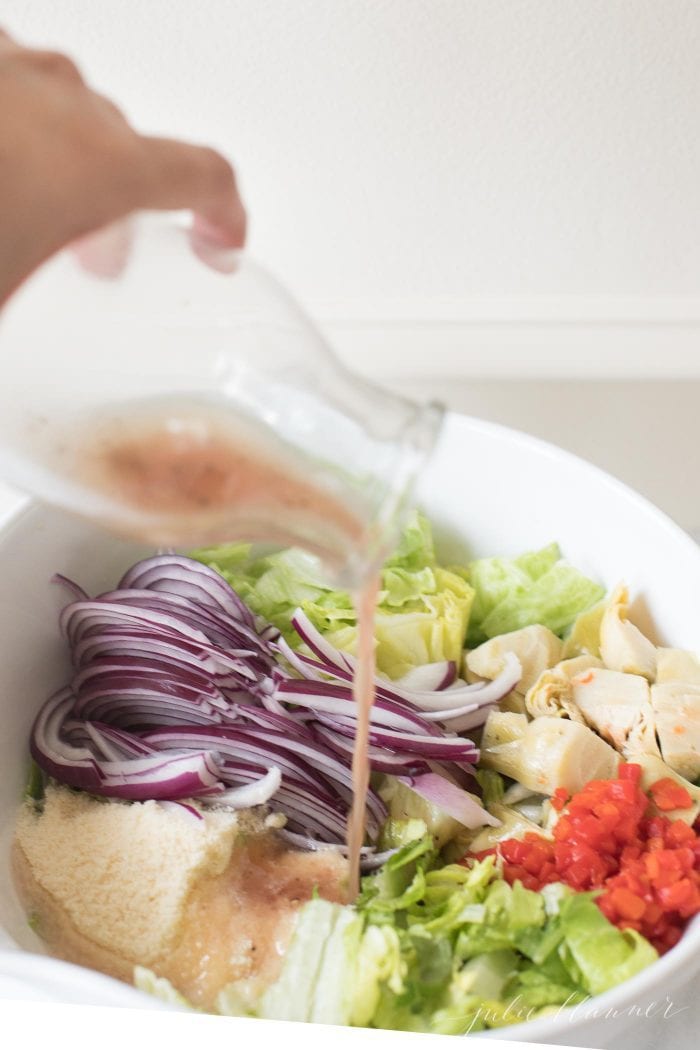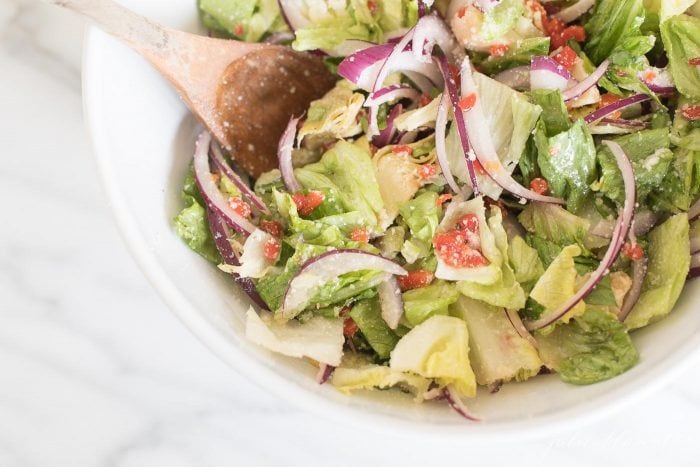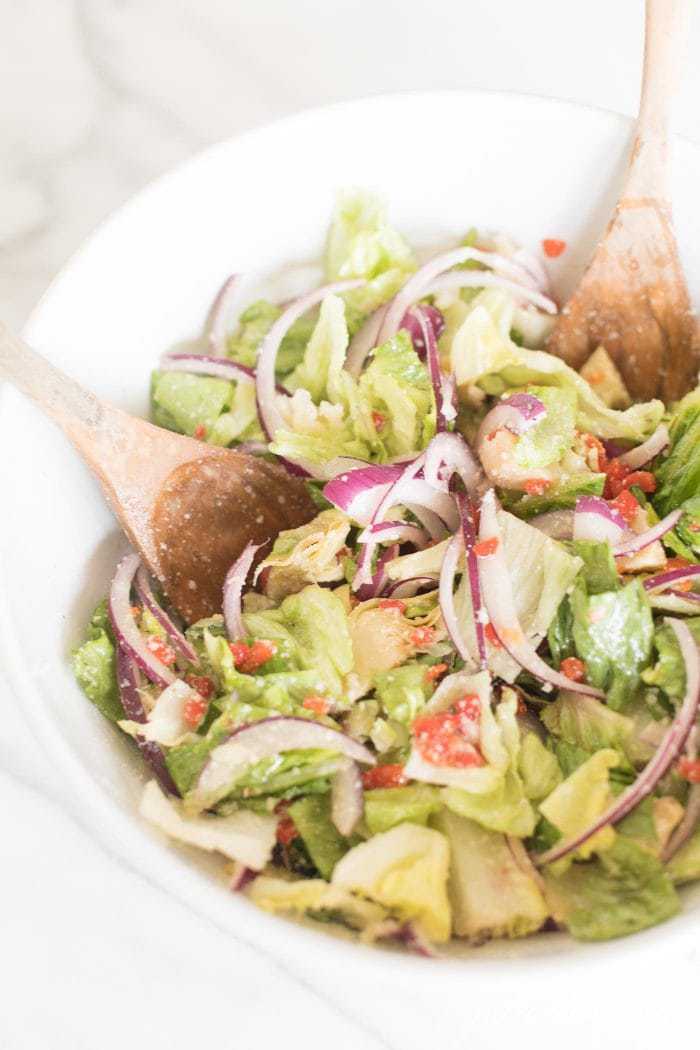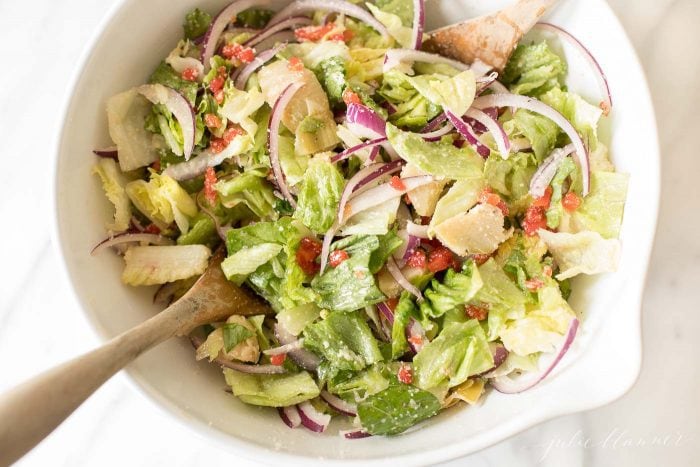 Italian Salad Recipe:
A Taste of Home | St. Louis Salad
Easy Italian Salad with a St. Louis style Italian salad dressing tossed with pimentos, parmesan, red onion and artichoke hearts.
Ingredients
Directions
Recipe Notes
This is one of the few recipes I use store bought grated parmesan cheese.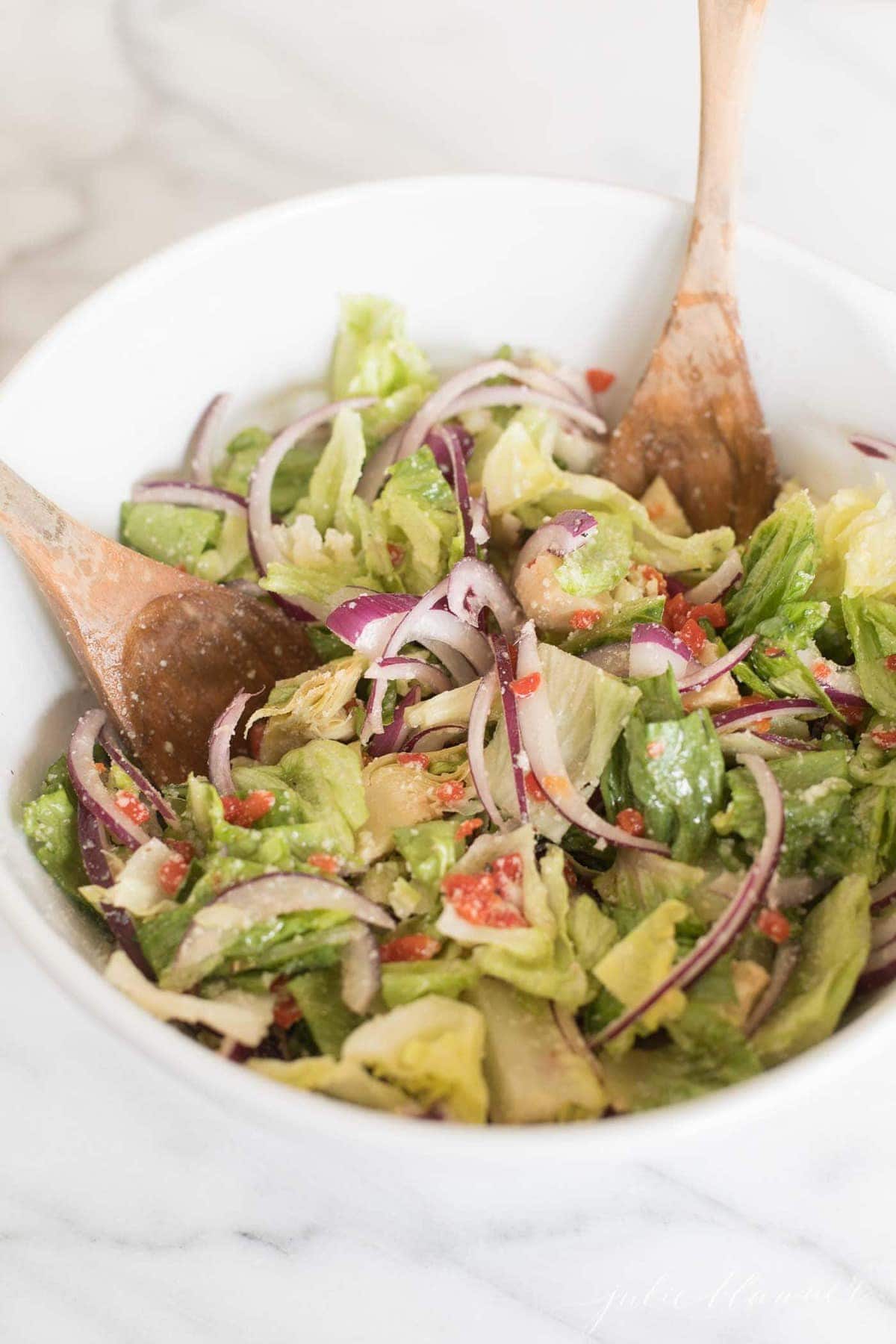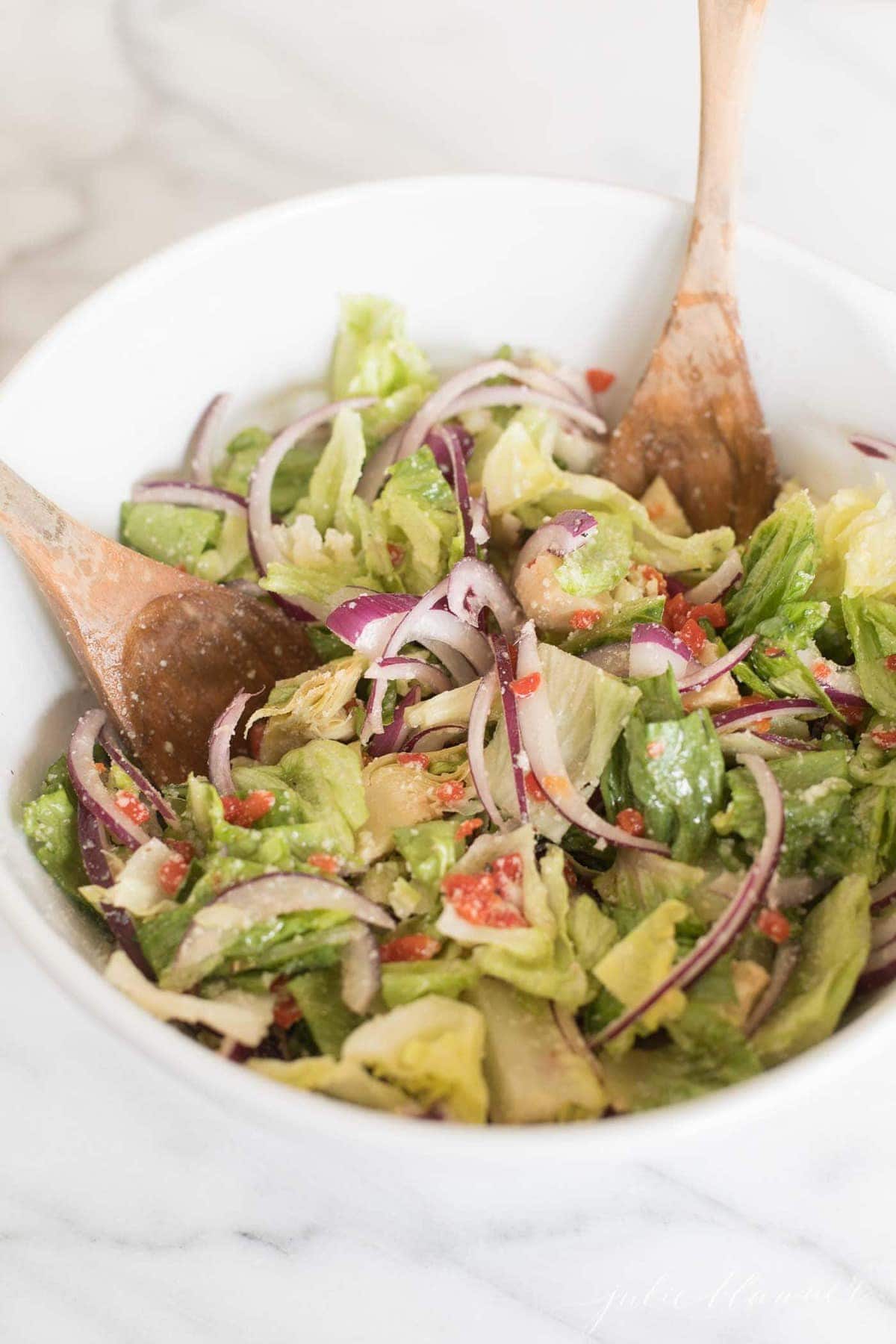 Loading nutrition data...
This post was originally shared in March 2014, prior to moving back "home". I hope you enjoy it as much as we St. Louisan's do!