Decadent Easy Chocolate Mousse Recipe – a creamy Chocolate Mousse made with semisweet chocolate, heavy cream, egg whites and sugar.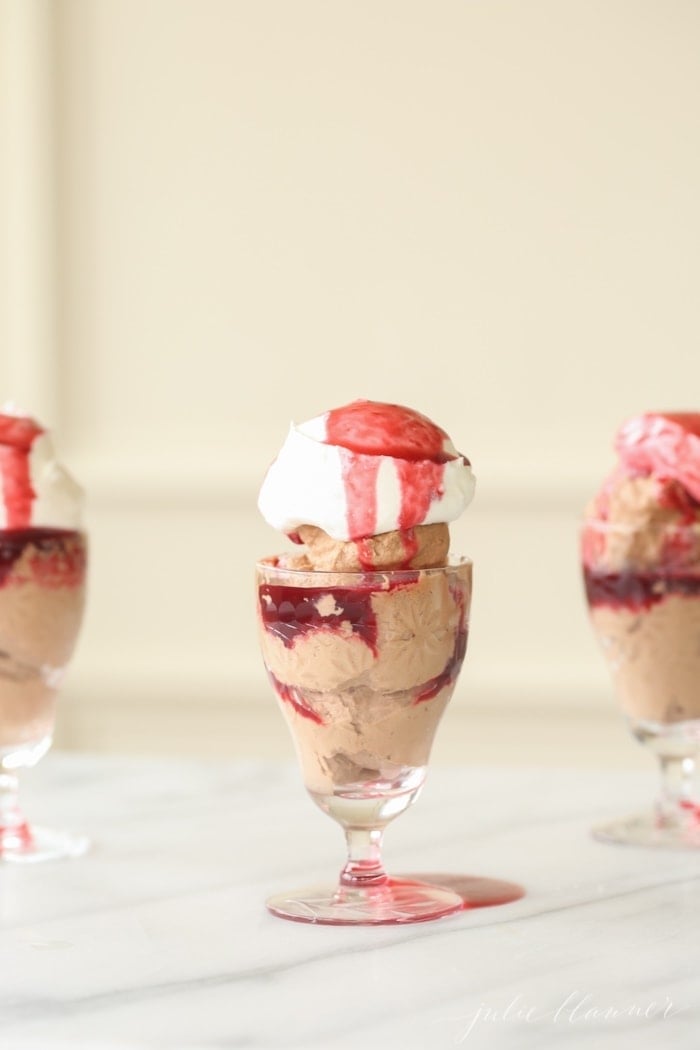 Chocolate Mousse is among one of my favorite desserts, but it always feels so daunting to make. Candy thermometers and sieves, oh my! You won't find any of that here. Just delicious, decadent easy chocolate mousse recipe, without a lot of effort.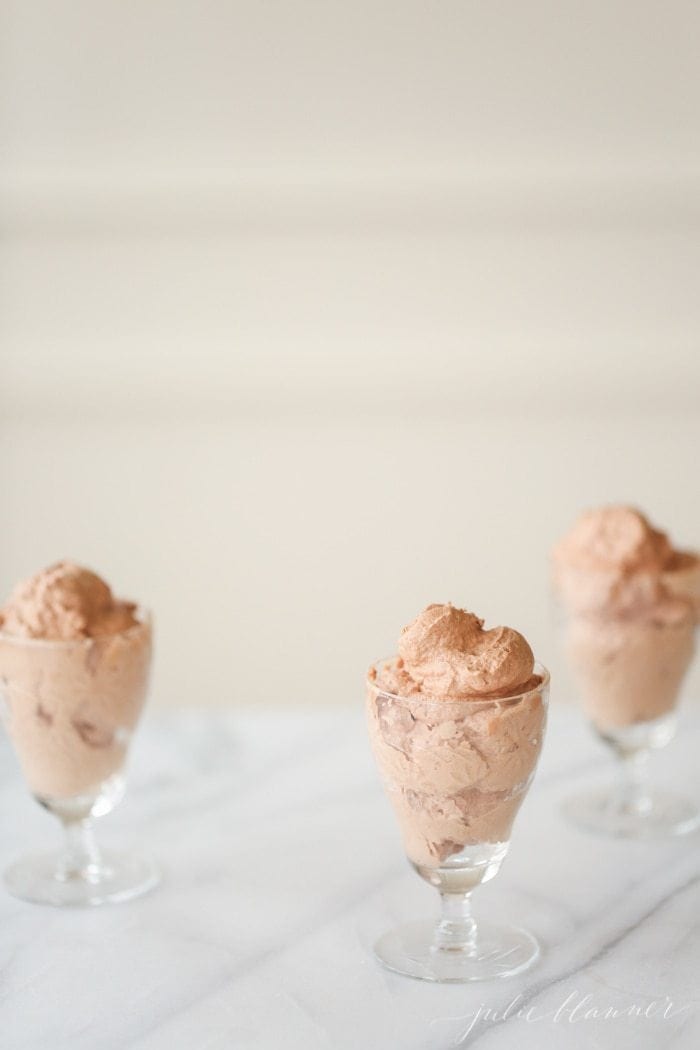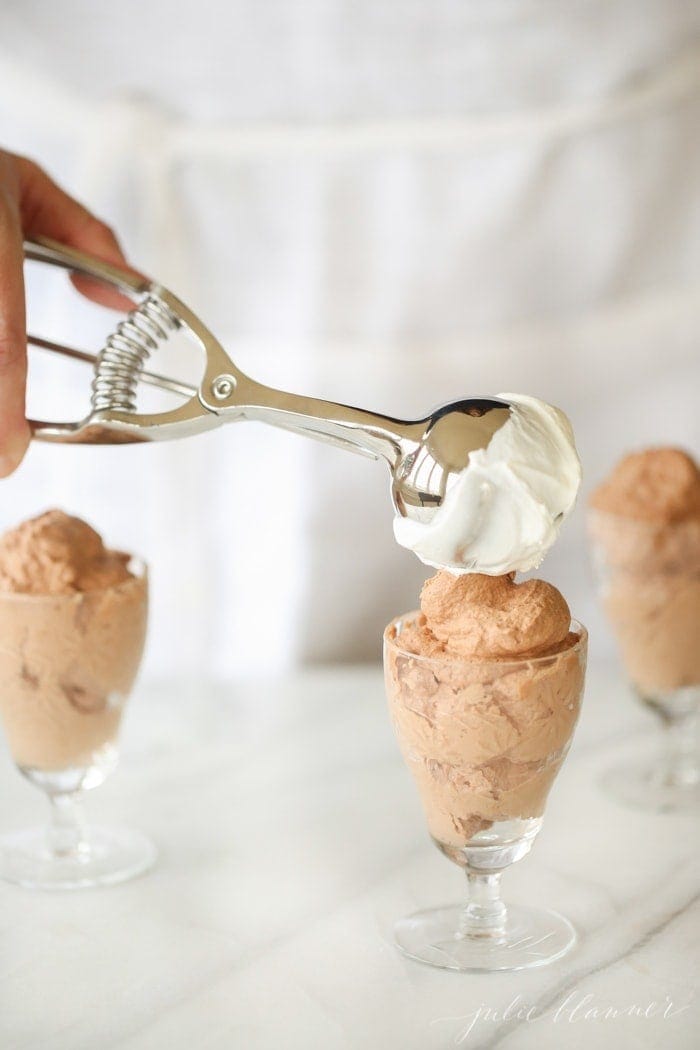 I love and appreciate the process, but when you can get an incredibly creamy result with half the effort and tools, why not? So, I dumbed it down, as my mom would say, and the result is nothing short of spectacular. You'd never know the difference.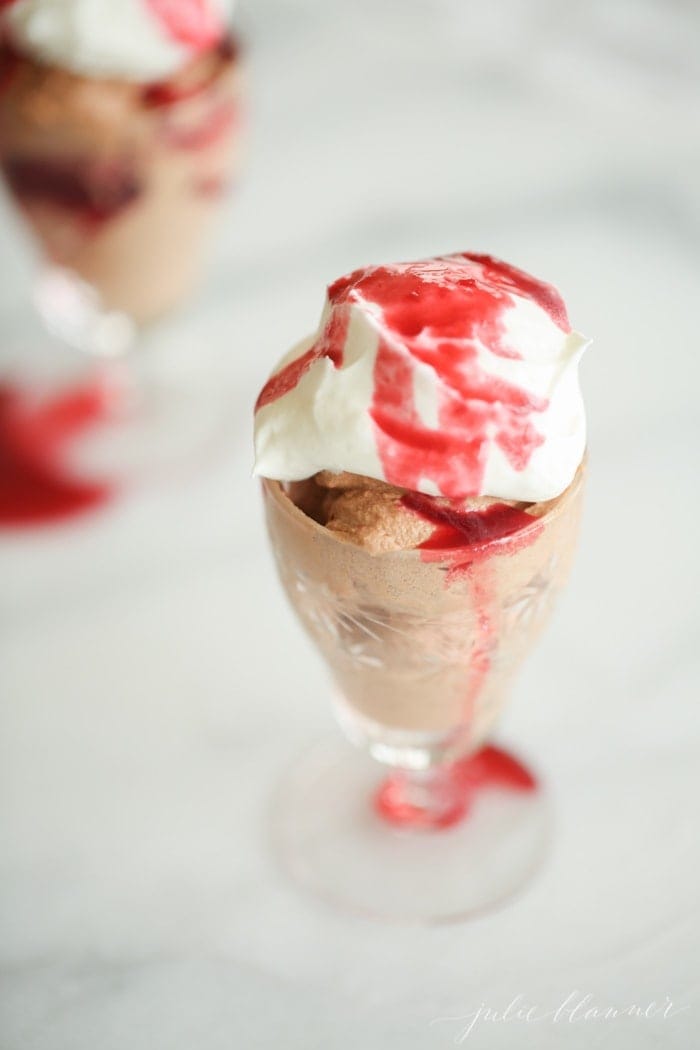 This Easy Chocolate Mousse Recipe is light, fluffy and not too sweet. I personally prefer to use semisweet chocolate, but you can use milk chocolate or bittersweet if you'd like.
If you love this Chocolate Mousse dessert, please write a five star review and help me share on Facebook and Pinterest!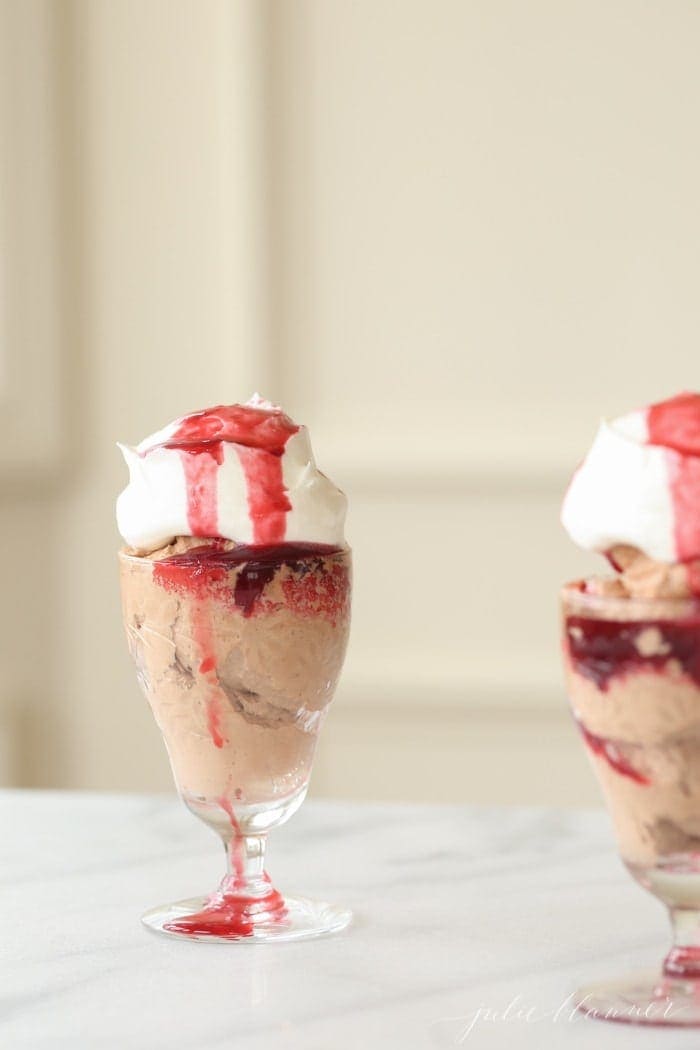 Wednesday, we were anticipating dinner guests, so I made this chocolate mousse dessert on a whim. Unfortunately, they had to cancel due to a sick child and Chris was left with a refrigerator full of temptation. To be discreet, I won't tell you how many he ate, but I will to you there are 5 left. Can you relate?
To top it off, might I recommend my raspberry sauce and mascarpone cream? Why not, it's the holidays! You only live once.
If you love this recipe, try my Easy Chocolate Pie.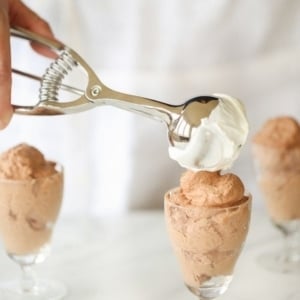 Ingredients
5 1/4

oz

semisweet chocolate

coarsely chopped

14

oz

cold heavy cream

3

large egg whites

2

tbsp.

+ 1 tsp. sugar
Instructions
Place chocolate in a large bowl set in a double boiler at a low simmer.

Stir chocolate until melted.

Turn off the heat and let stand.

Beat the cream until it forms soft peaks.

Set aside.

Whip egg to soft peaks in a mixer.

Gradually add the sugar and continue whipping until firm.

Remove the chocolate and whisk in the egg whites all at once.

Fold in whipped cream.

You can find all of my recipes here. Enjoy!
LET'S CONNECT!
instagram | newsletter | facebook | pinterest