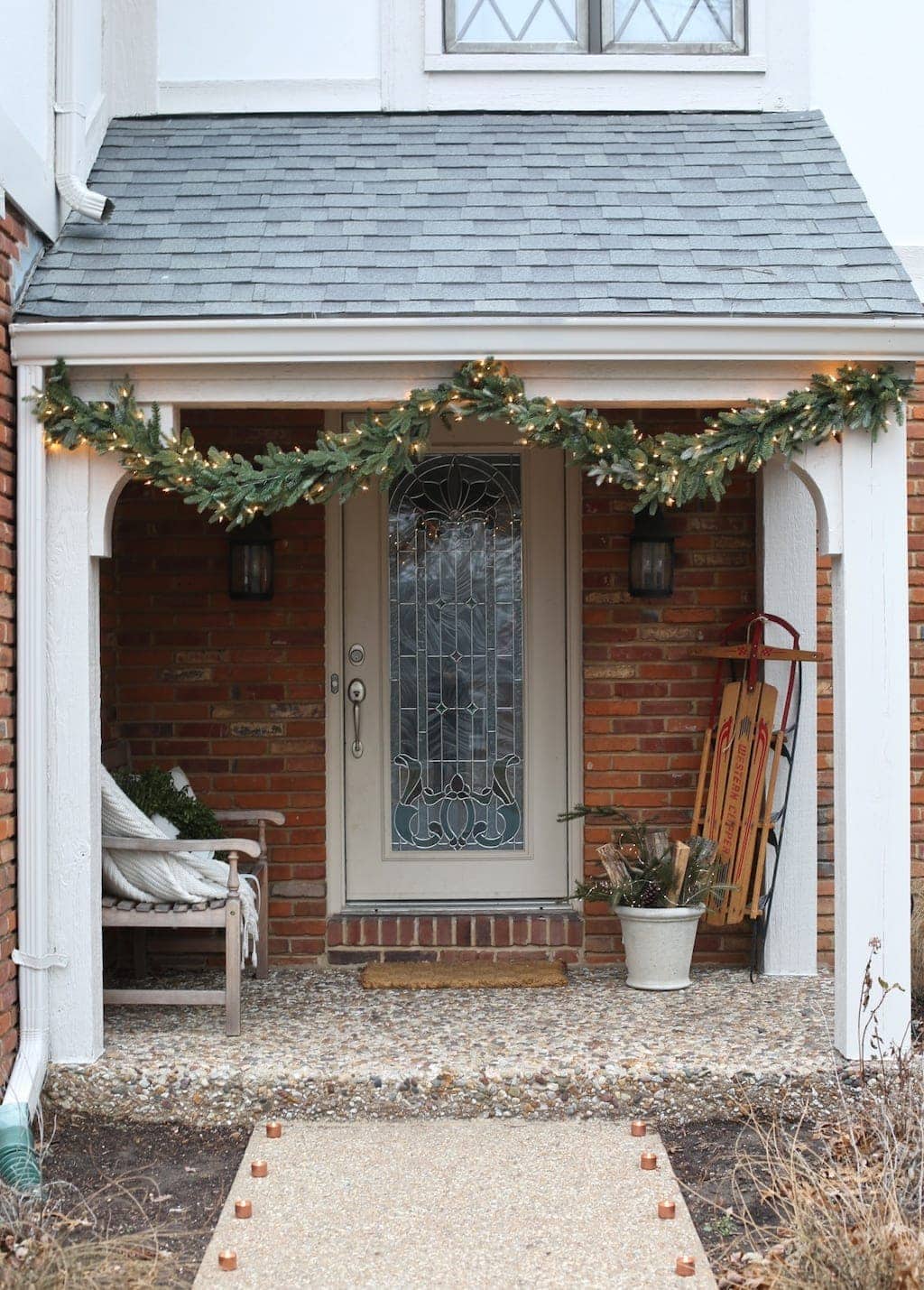 Our holiday home has been coming along very slowly and is full of imperfections. To be honest, I would love a dreamy over-the-top holiday home, but not at the price of time with my family or my sanity. Our tree has been decorated and redecorated three times over by the few adorable toddlers. There's something stunning about that. Suddenly I'm redefining beauty. I've transitioned our front porch from fall to winter with the topiary I shared last month. I used fairy lights to make it a little more festive.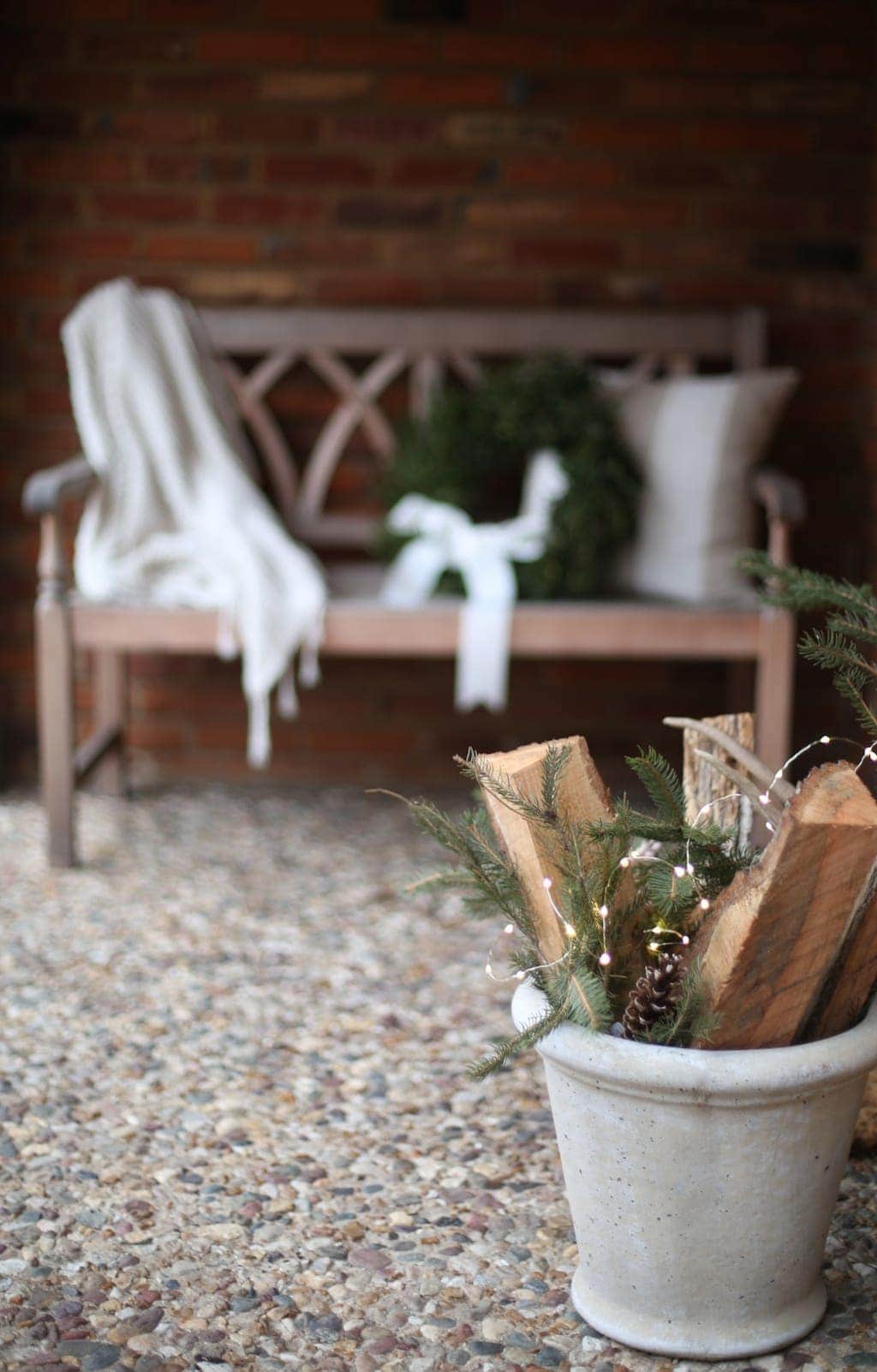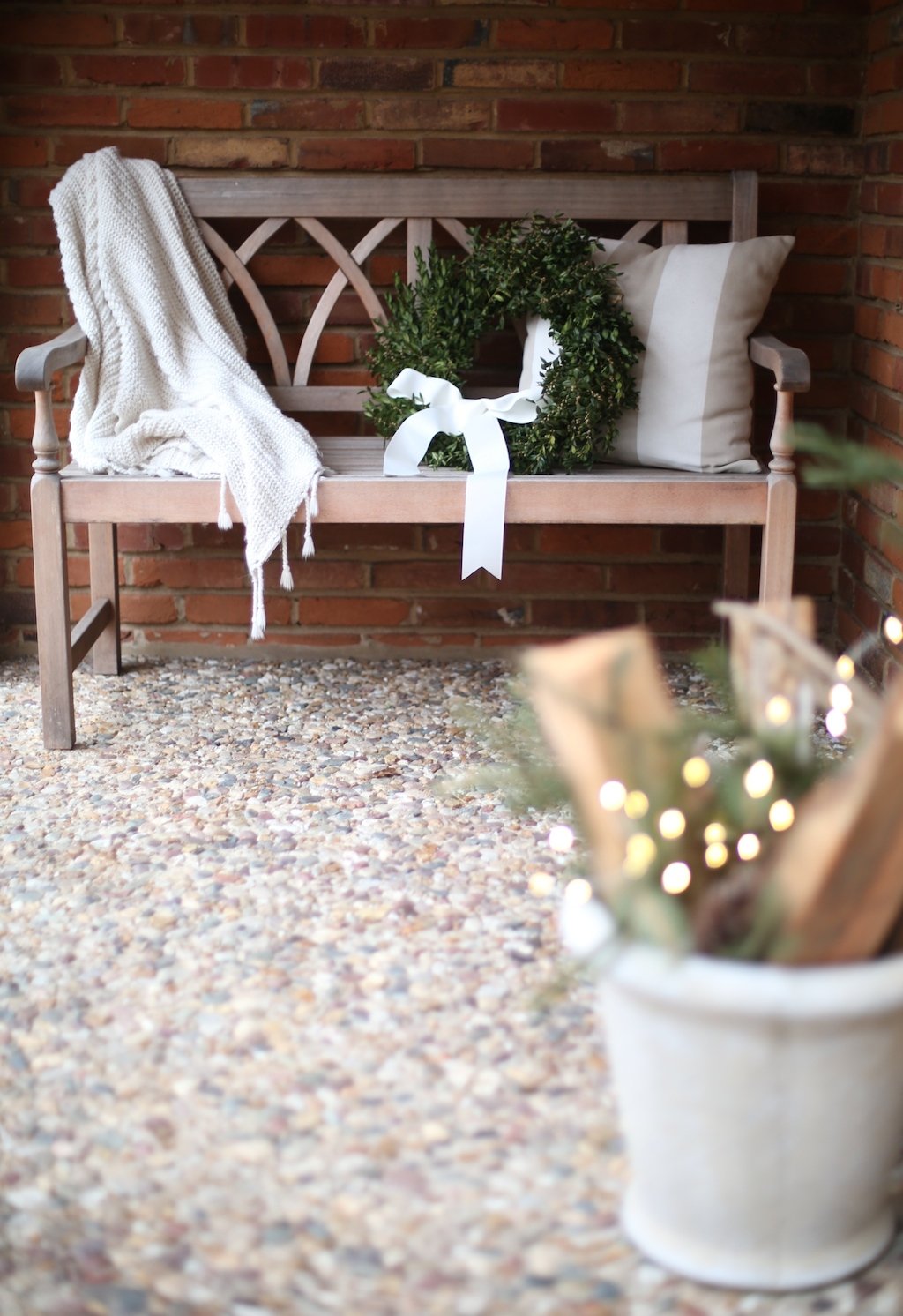 But what I'm really excited about is…my diy copper tealights! You know I love everything copper. I'm anxious to update our exterior light fixtures with copper, but for a quick fix, I made little copper tealights to make an entry! We have a large circle drive that leads to a short stone sidewalk entry & I wanted to make it feel special. These copper tea lights are perfect for events, but beautiful for everyday indoor use! I'm sure we'll be using them in our screened porch next summer. It's the simplest "DIY", but so versatile!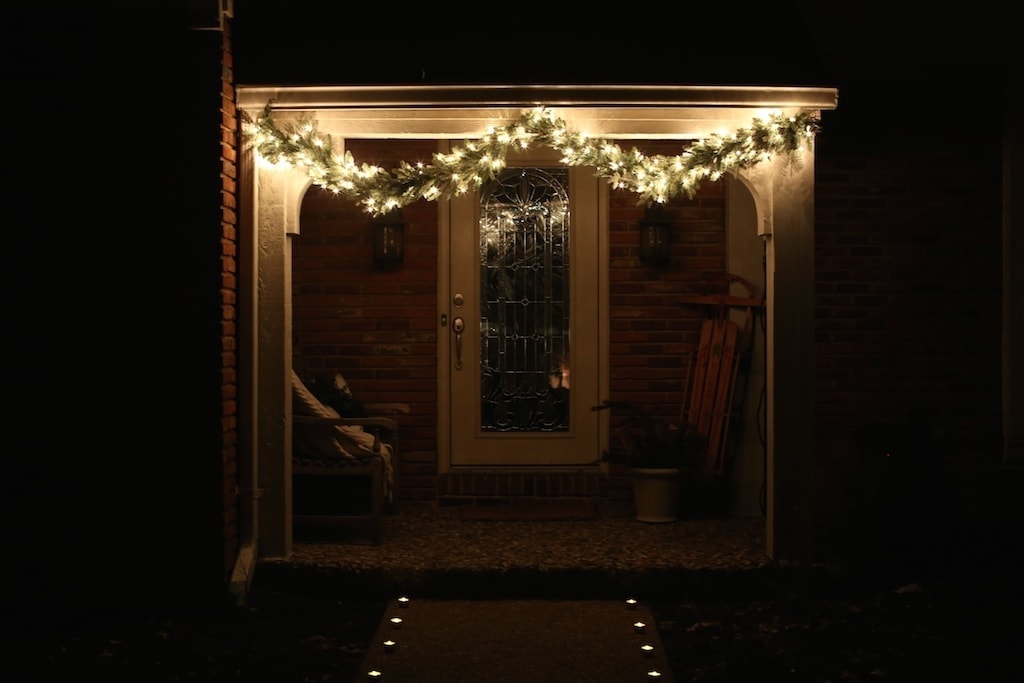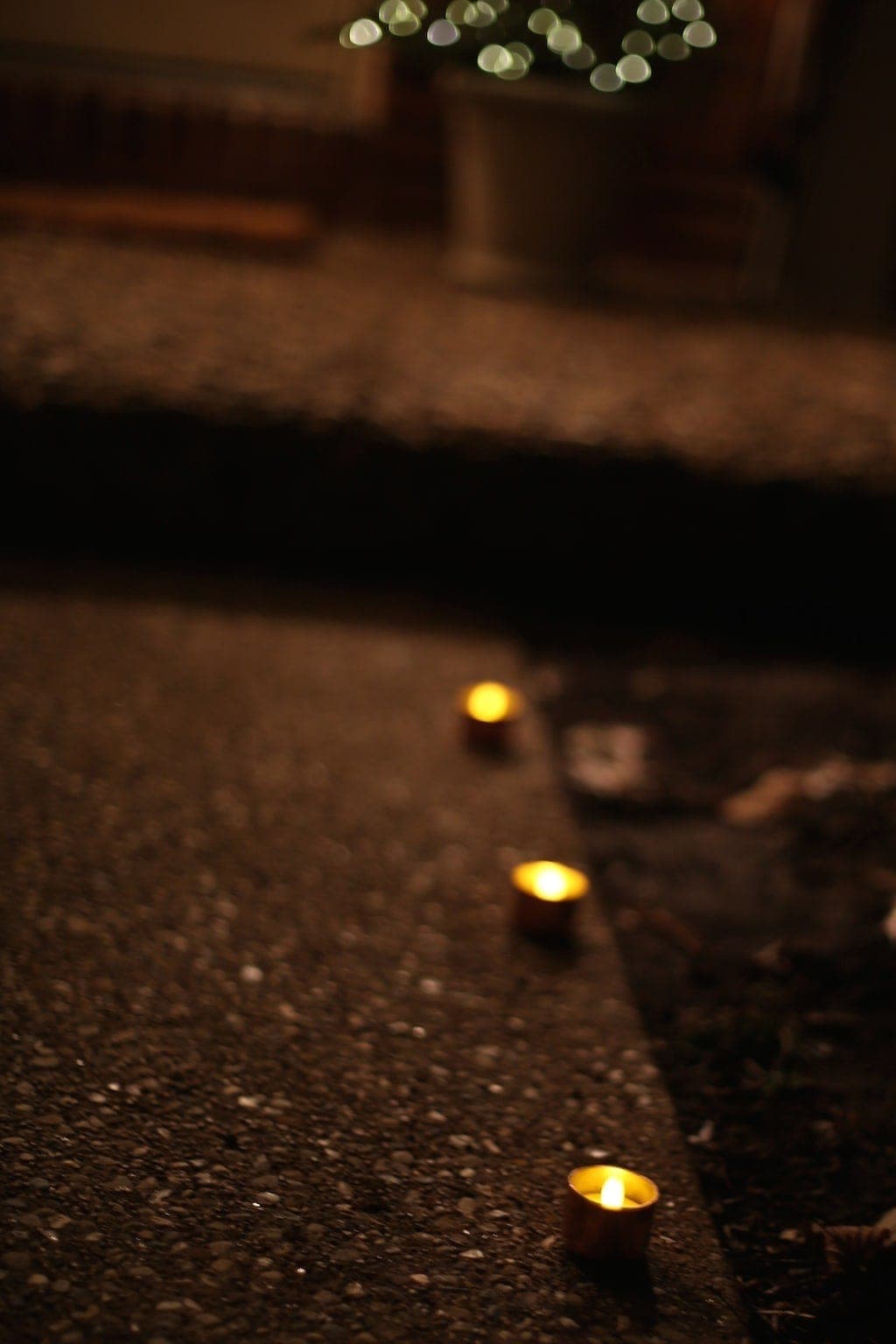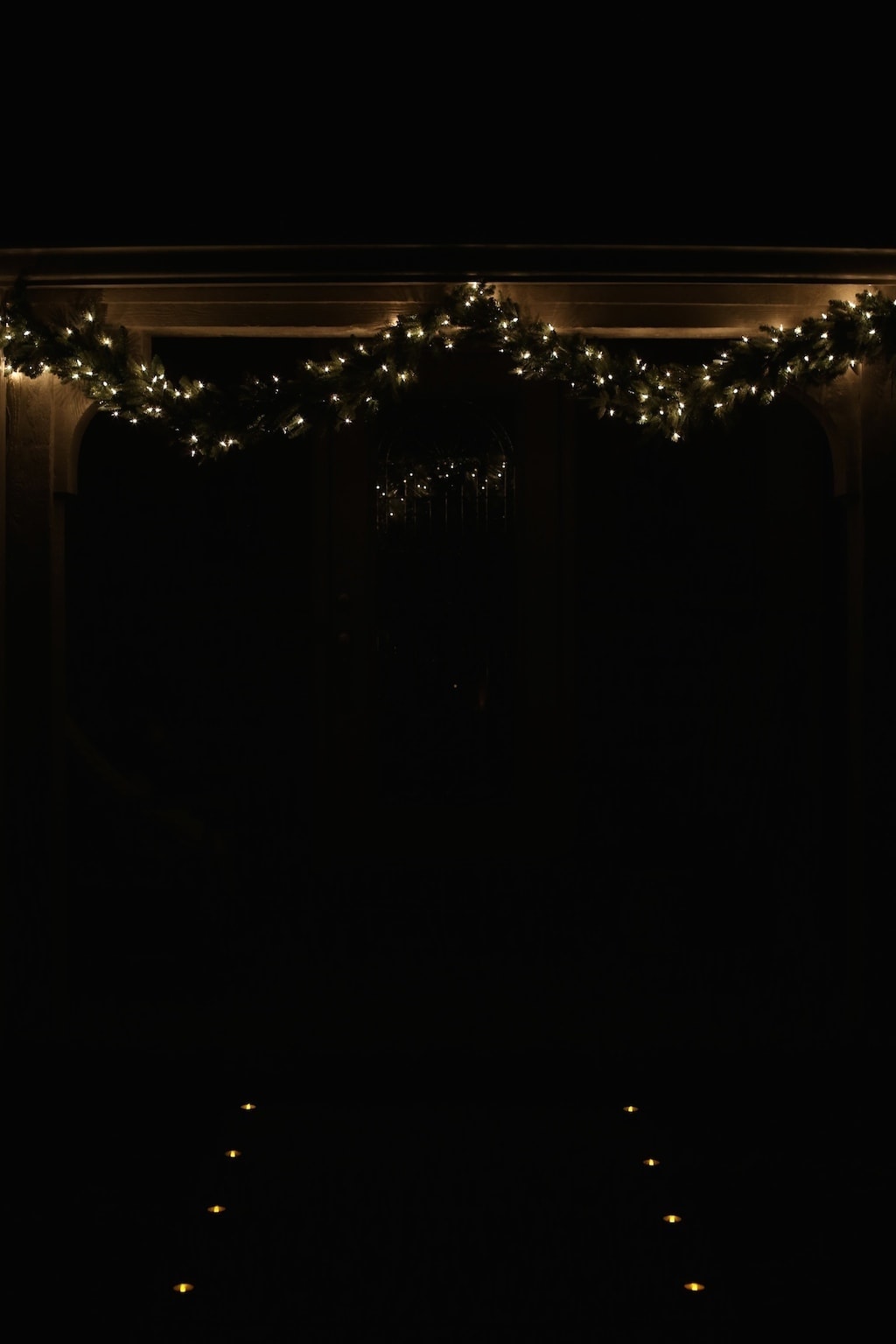 To create your own DIY copper tealights you'll need:
battery operated tealights
Oh, & there are no instructions. Simply turn the candle on, insert it into the cooper cap & enjoy! If you want a more polished look, clean it with lemon & salt.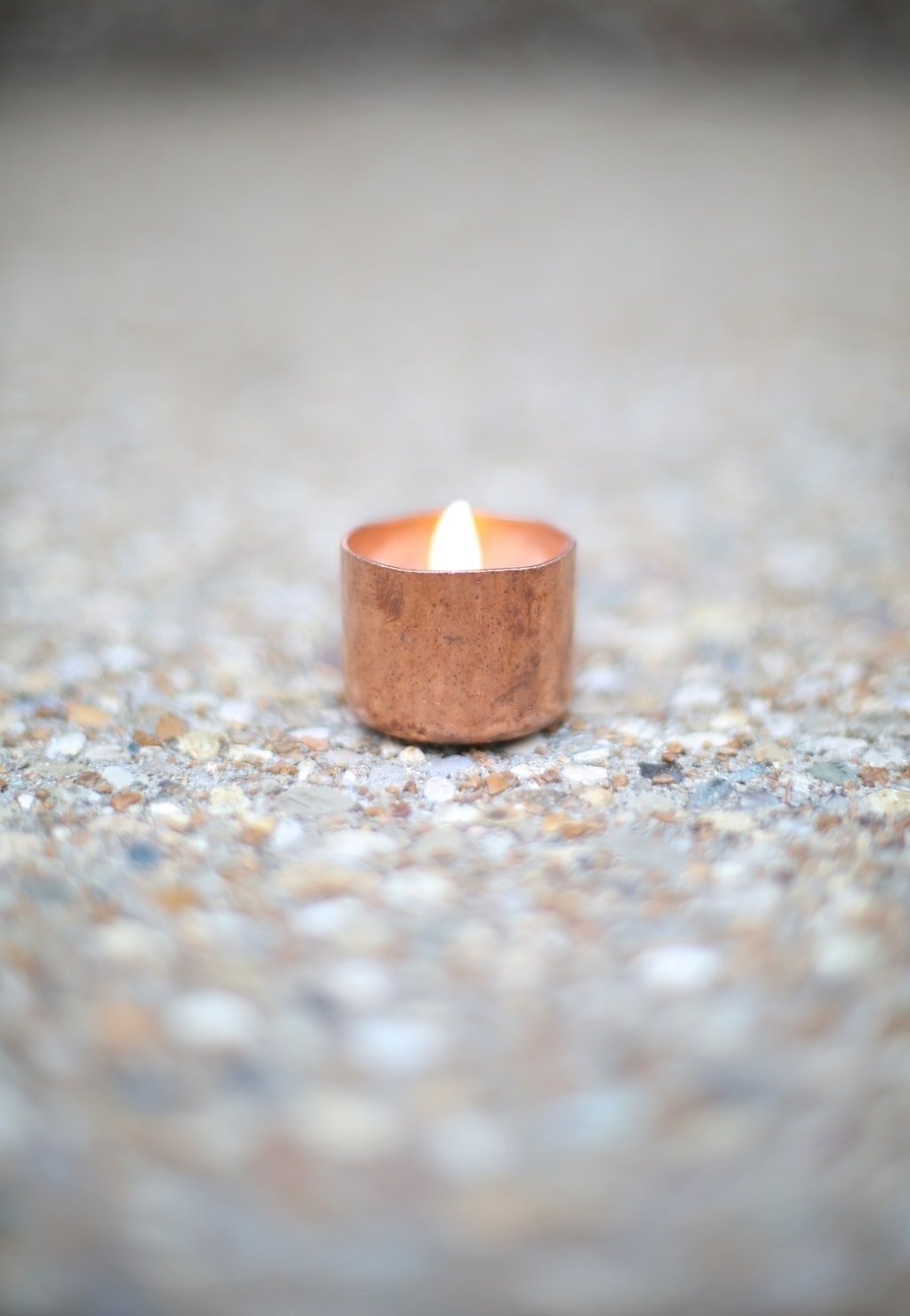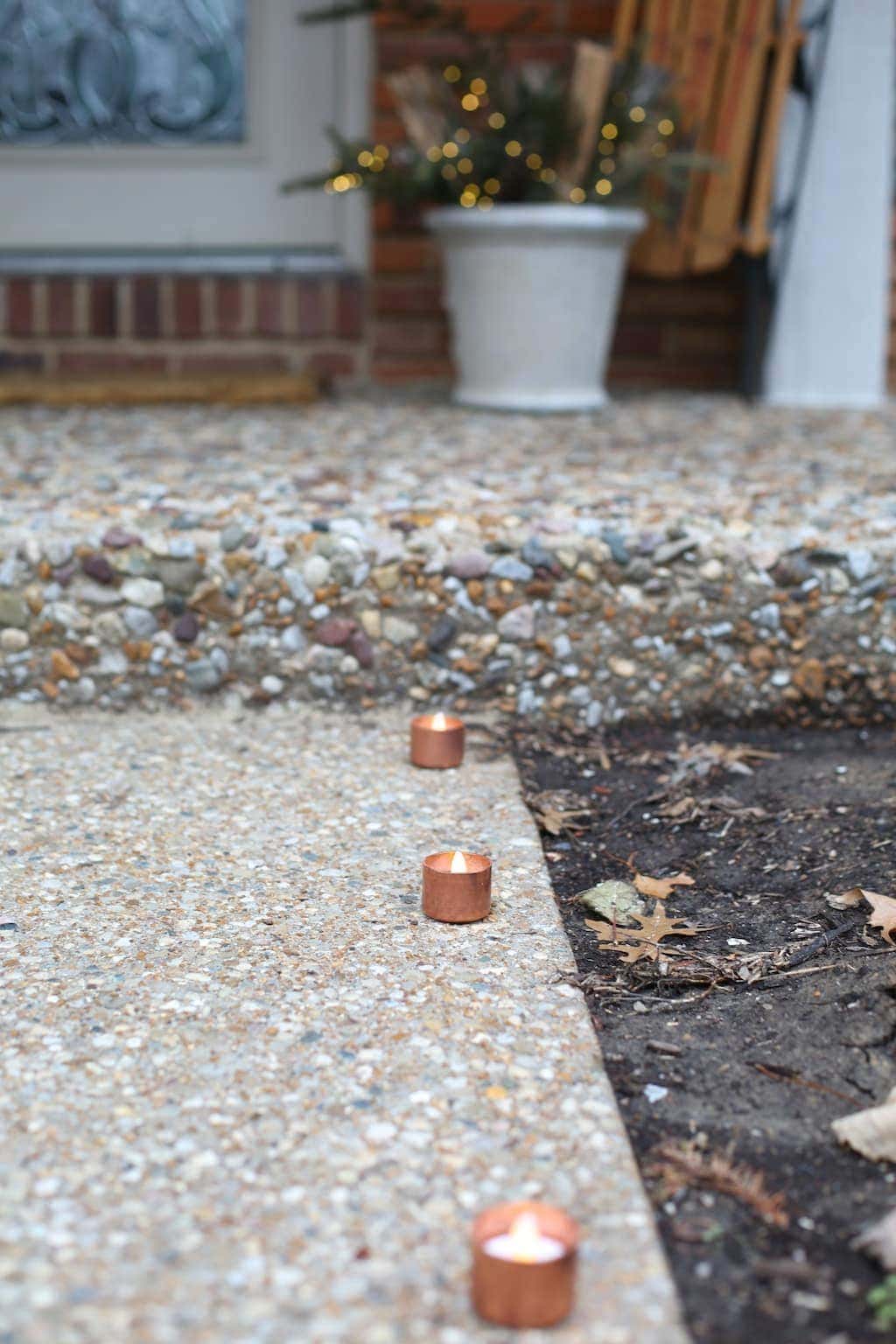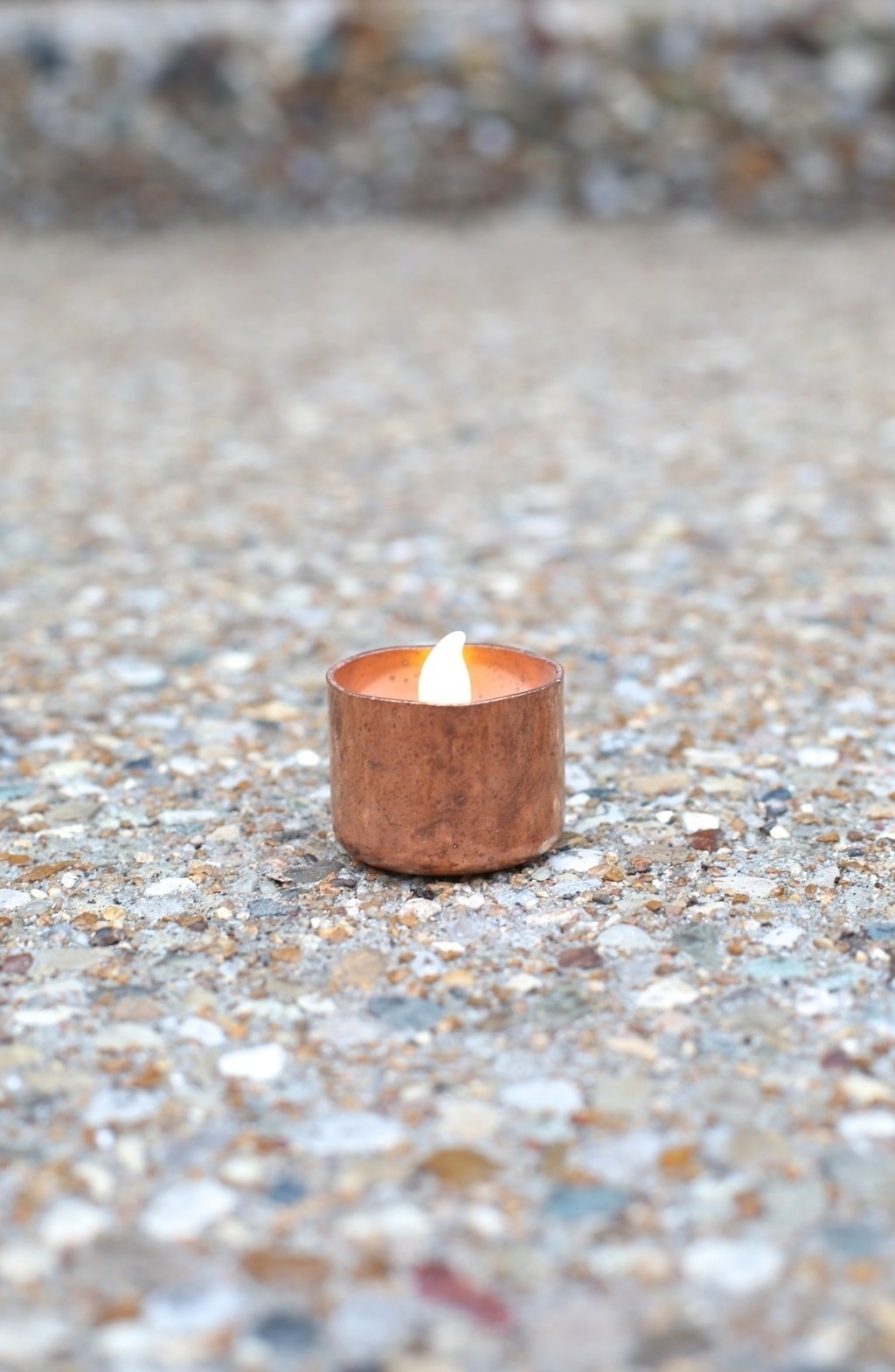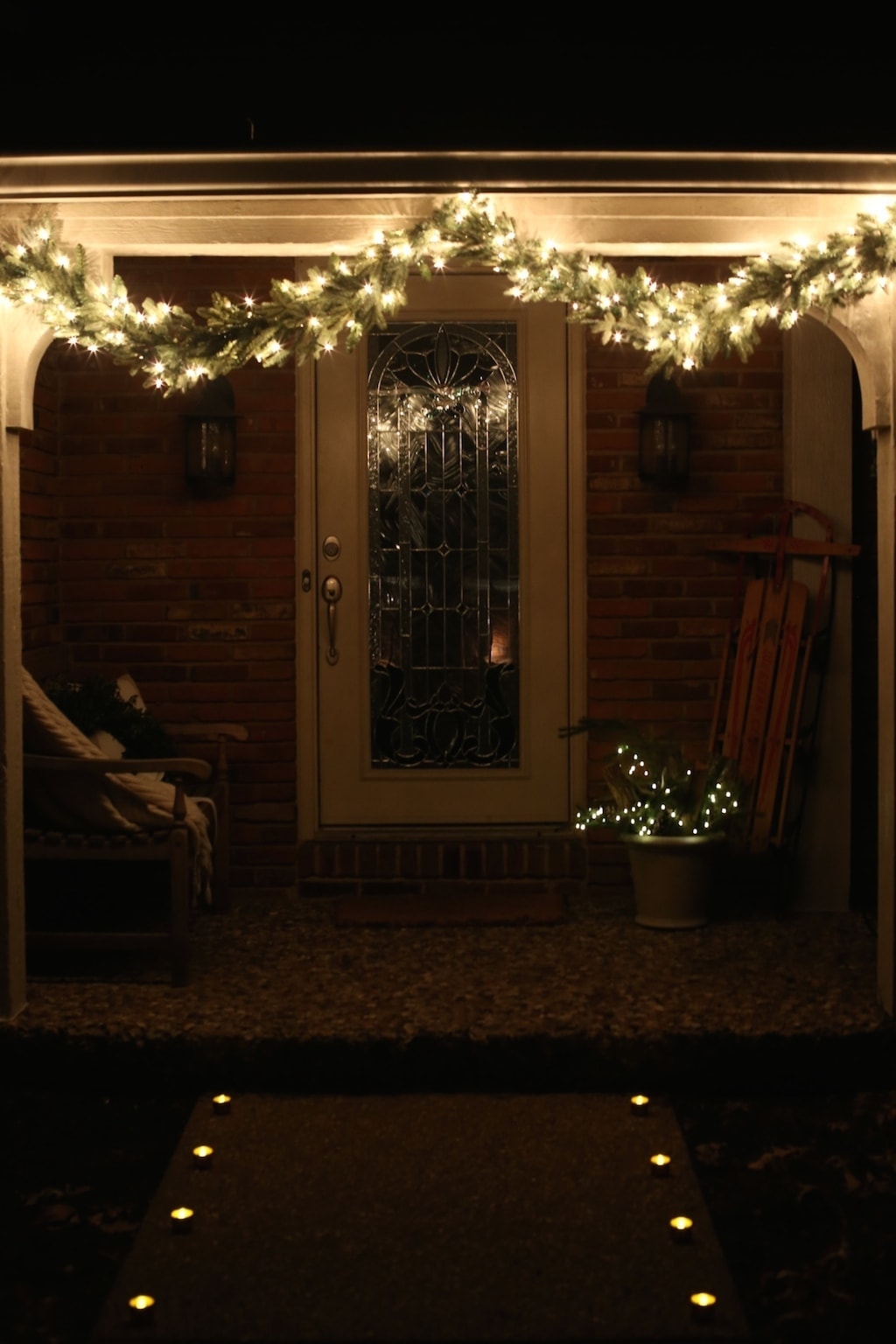 I'm honored to be a part of the Lowe's Creative Ideas Network. For more creative ideas, download the free app or subscribe to their free magazine! It's an incredible resource.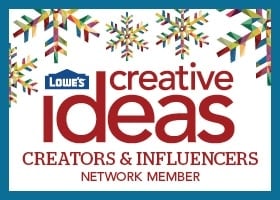 If you use this idea, I'd love to see – tag me on Instagram!
Shop this post here:
[show_shopthepost_widget id="2263543″]