Completing a project, big or small, gives me a great sense of accomplishment. While I love bookcases, we never loved ours. They were dark and dated. I also knew that I didn't want to go to the expense and time of rebuilding them. The solution? Paint and replace the cabinet doors.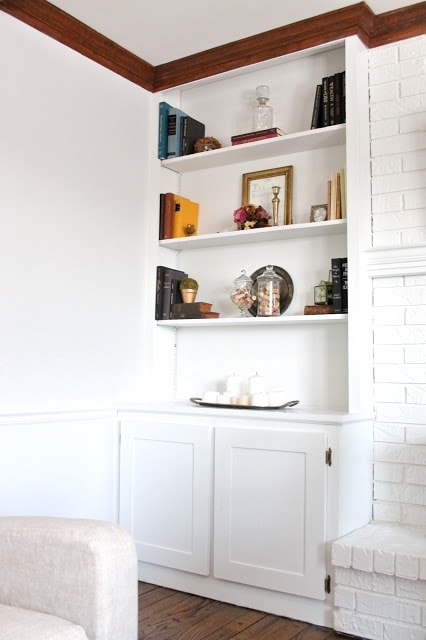 Before: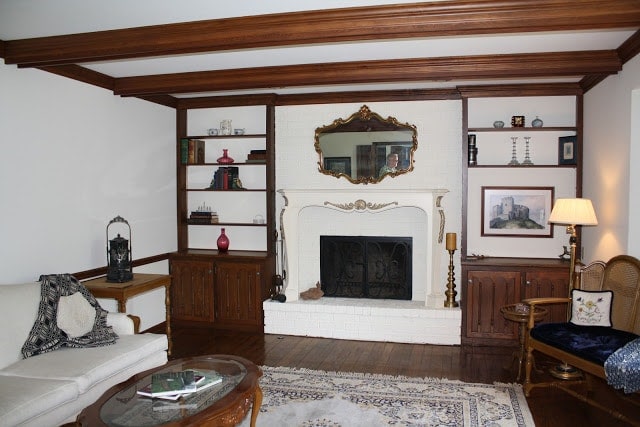 After paint: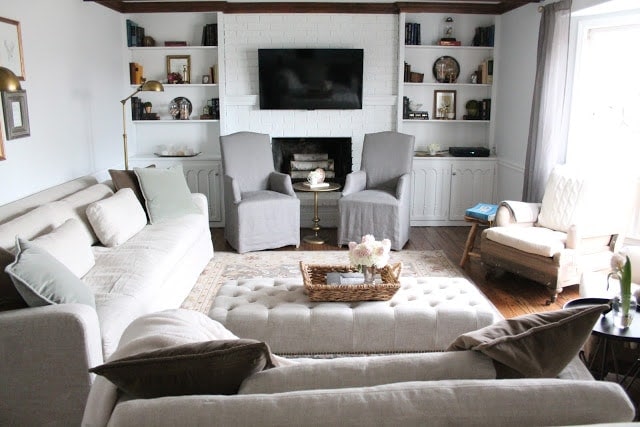 The finished product!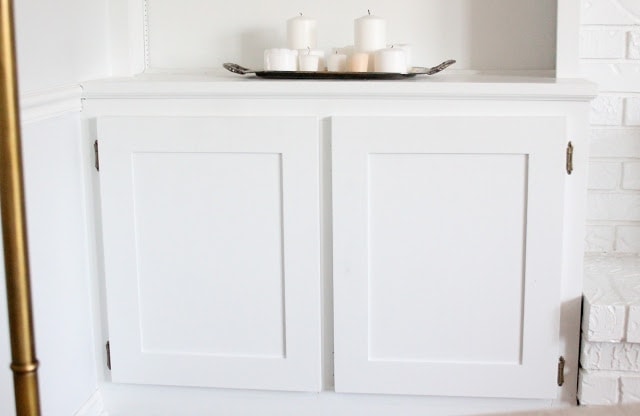 It was a relatively inexpensive and simple fix. I had custom shaker cabinet doors made in maple, because of durability and acceptance to paint, made to my specifications. I was able to choose not only the size and thickness of the doors, but also how big I wanted the shakers to be. With shipping they were just $50 each, not bad for the impact they make in the room! They took less than an hour to install and repair the old hinge holes, but completely transformed and updated the room.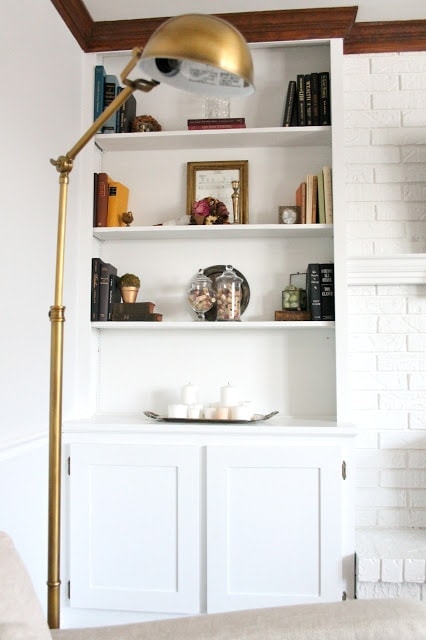 When putting the new cabinet doors on, I also had the flexibility of changing how they open. If you notice, both of the doors on the right open to the left and vice versa. I prefer doors that open to one another. I chose to add classic brass hinges to match the other decor in the room and give them a traditional look.