Get all the details on everyone's favorite retro-inspired appetizer, the cheese ball! Cheeseballs are a palate-pleasing way to serve a crowd. Fresh, flavorful cheeses combine for a quick and easy appetizer that no one can resist!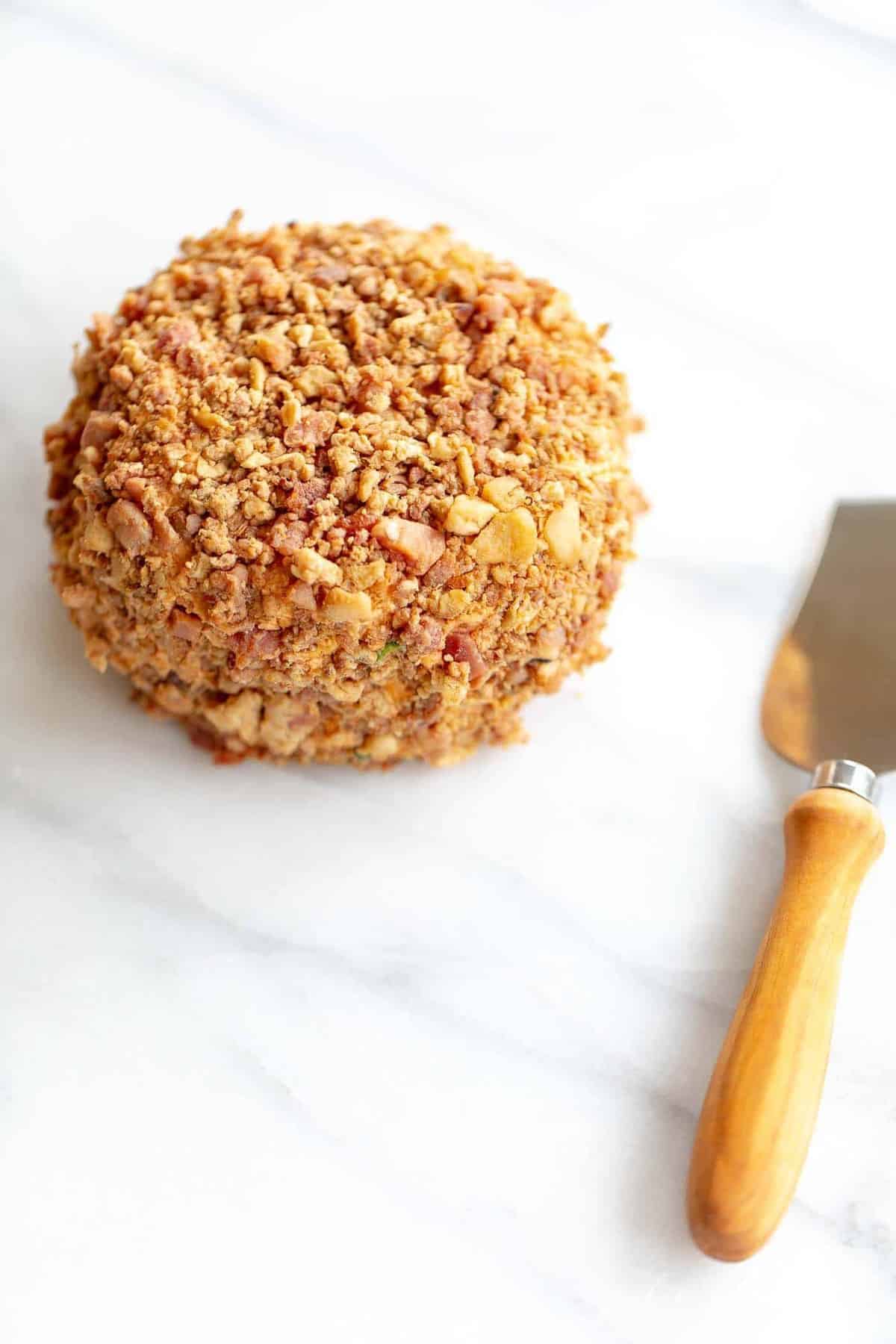 A cheese ball is a classic appetizer that people have been making since the 50's, and with good reason. They are fun to customize, affordable, and truly one of the most crowd-pleasing appetizers around!
This old-school dish is a savory hors d'oeuvre that pairs well with both beer and wine at parties. They're quick and easy to make and I have found that they are the perfect addition to any occasion.
A cheese ball is traditionally a blend of cream cheese, shredded cheese and seasoning, rolled into a topping like nuts. However, there are so many ways to mix it up!
Today, I'm walking you through the basics of this classic, traditional appetizer. You'll get all the best tips, ideas, variations and recipes! Are you ready?
Quick note: This is a detailed recipe guide intended to help readers learn everything they can about creating this classic appetizer. If you're just here for the printable classic cheese ball recipe, feel free to click "jump to recipe" right under the title of this post and you'll head straight there! There's also a round-up of ALL my cheeseball recipes with links to each one.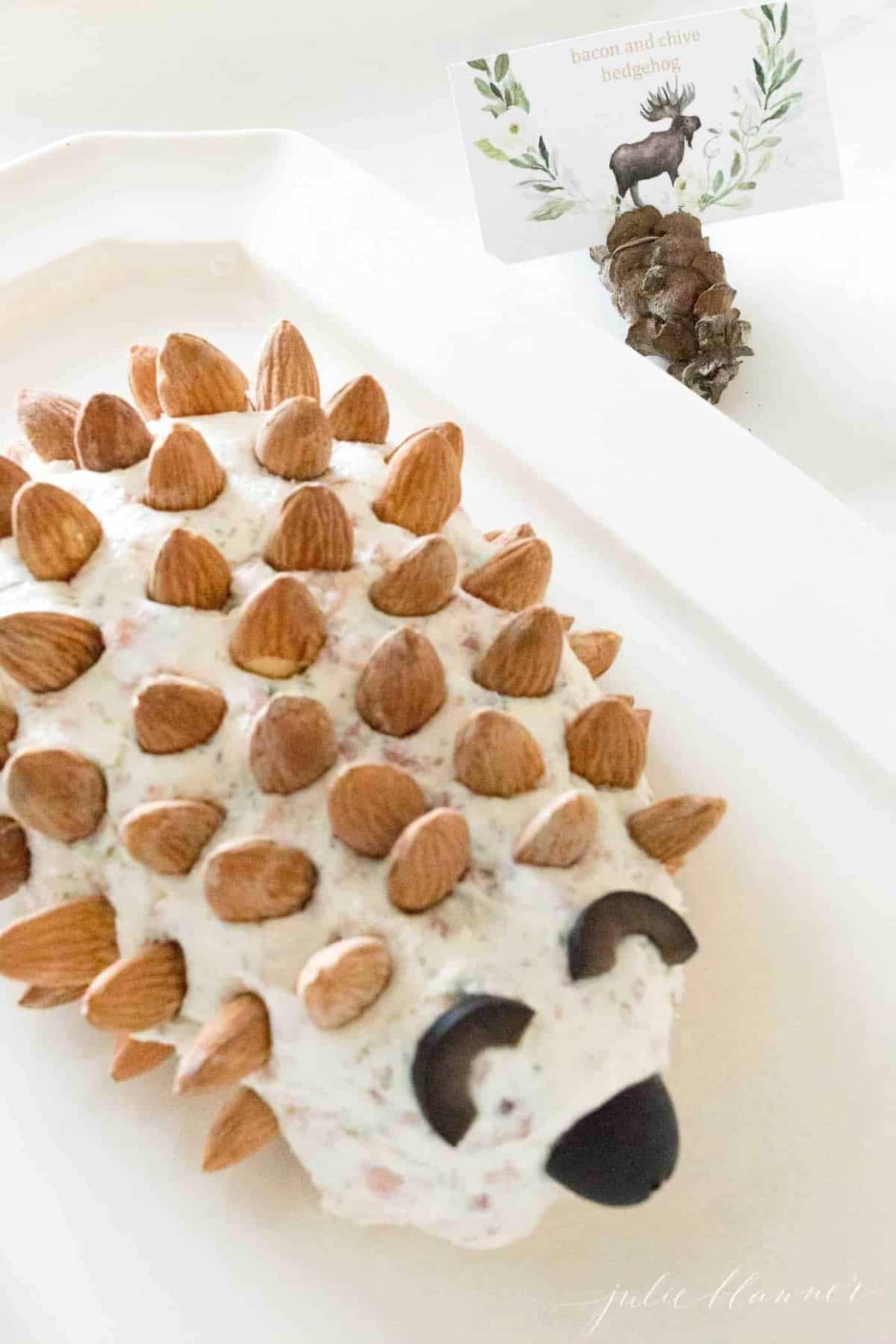 Love appetizers as much as we do? Don't miss my complete hors d'oeuvres round-up, as well as the 30+ Thanksgiving Appetizers!
Cheese Balls: The Easiest Appetizer Ever
You can adapt it into so many different combinations, customizing with your favorite cheese, seasonings and toppings. I love that this vintage appetizer has come back in style. And why not? It's delicious and so much fun.
In fact, you can even make a dessert cheese ball!
It's a great make ahead appetizer (or dessert) that feeds a crowd. In fact, if you keep cream cheese on hand, you'll probably be able to whip up a cheese ball right now!
They're typically served with crackers, but pair well with pretzels, pita chips and veggies! Serving with a crudité platter makes a cheese ball keto friendly and low carb, too, so it's always a welcome addition to my appetizer line ups at parties.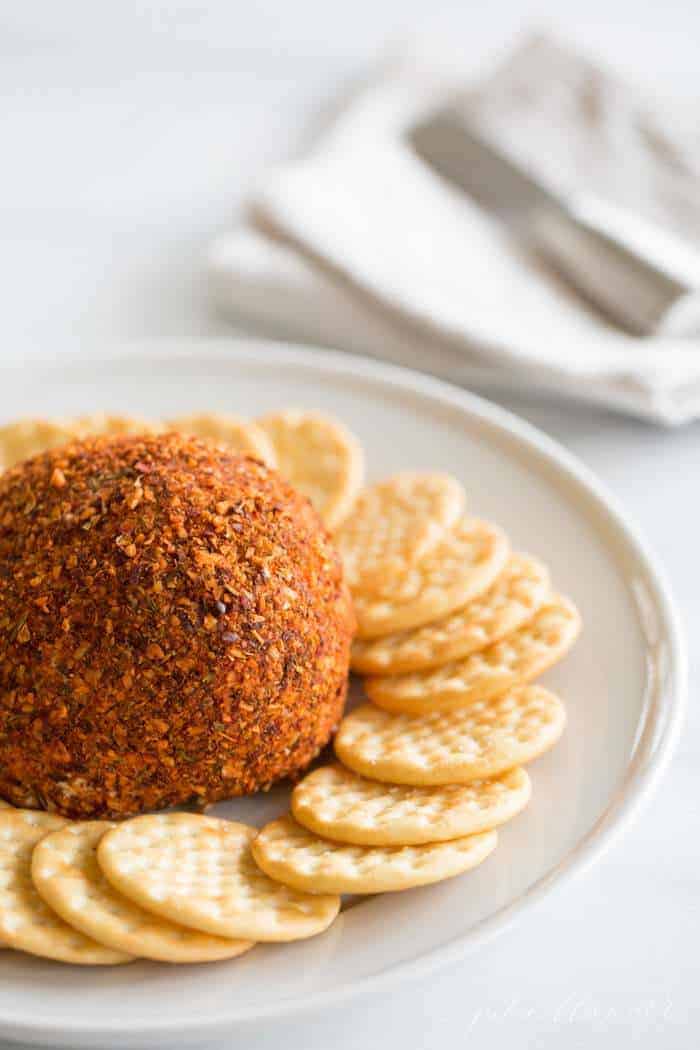 Types of Cheese to Use
Cheese balls most frequently begin with cream cheese. It's the flexible, creamy and flavorful base that not only molds into perfection, but it allows other flavors to shine and become easily customized.
In the past, I've shown you how to soften cream cheese with a few tips and tricks that will make your life so much easier. These are great ways to get the cream cheese to the perfect temperature so that you can mix and form your cheeseballs!
After the cream cheese, you can use a wide variety of semi-firm or semi-soft cheeses to create the cheeseball of your dreams. A few suggestions?
Fontina

Gouda

Feta

Manchego

Colby Jack

Roquefort

Havarti

Cheddar

Monterey Jack

Swiss

Blue cheese (don't go too crazy here because it's quite strong)

Stilton

Gruyère

Gorgonzola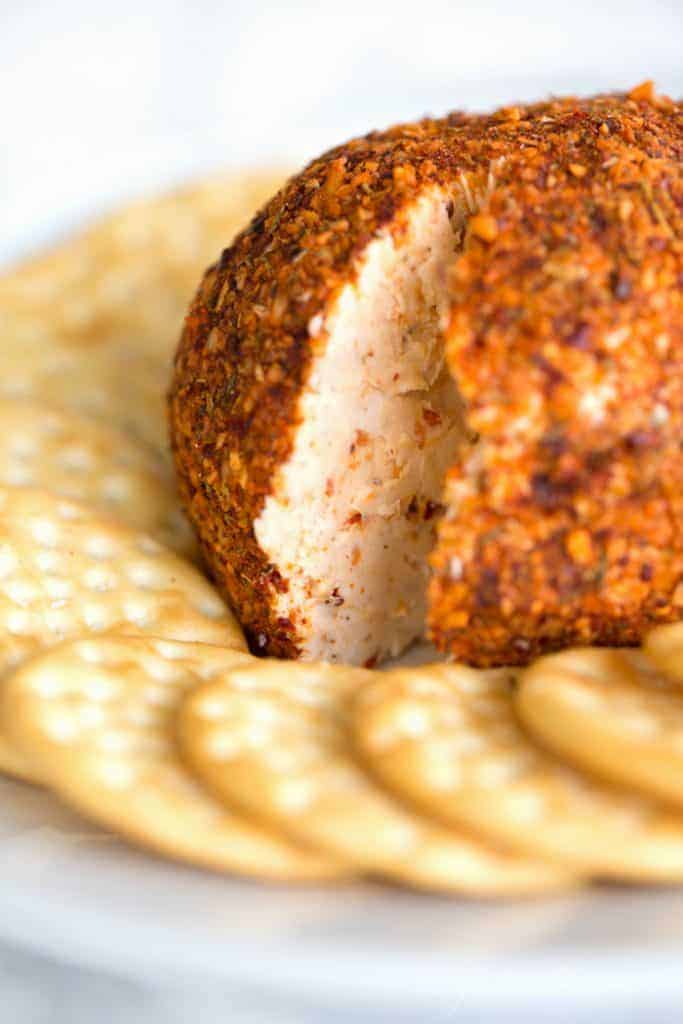 What Goes Inside a Cheese Ball?
Again, this is where things can get creative and fun. Cheese balls are comprised of a variety of ingredients traditionally, and you can get as wild or as tame as you'd like.
Seasonings and even liquid flavorings are important here. Consider the following add-ins for out of this world flavor:
Worcestershire

Lemon Juice

Mustard

Mayonnaise

Onions

Shallots

Garlic

Alcohol like cognac, port or sherry

Hot sauce

Chutney

Jams and Jellies

Herbs like basil, rosemary, oregano, thyme and more!

Paprika

Honey

Pimento

Olives
That list is by no means comprehensive, but it gives you a good idea of all the directions you can go with your add-ins.
And don't forget the meats! You can also add meat inside your cheeseball for an additional flavor and texture. Just make sure that they are minced in your food processor so they don't interrupt the smooth, creamy cheese experience.
Pepperoni

Prosciutto

Ham

Sausage

Chorizo

Salami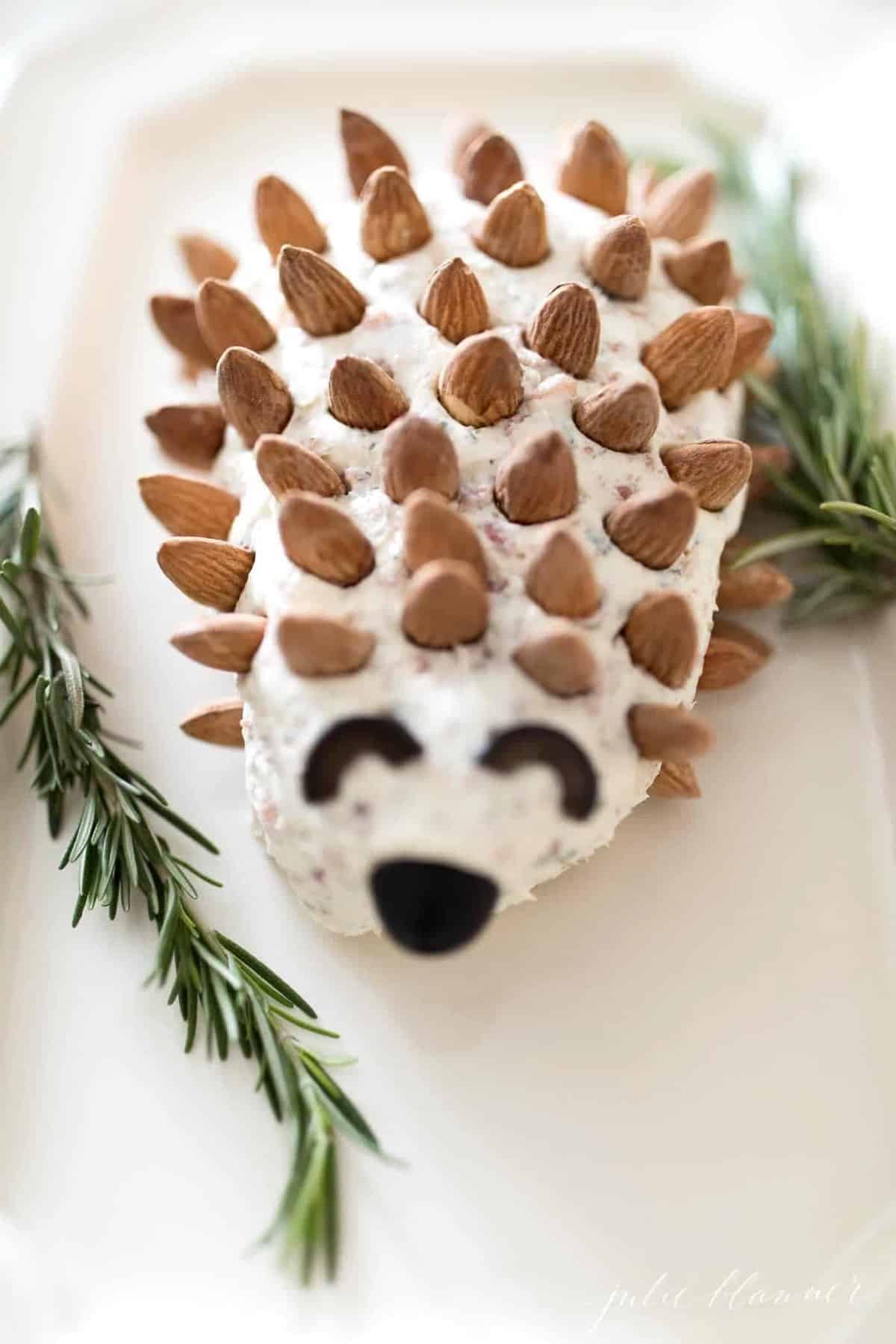 Cheese Ball Toppings
The question you should be asking yourself is what can't go on top of a cheeseball? There are so many fun ways to mix and match your toppings to your tastes and event.
Try one of the following:
Nuts (toasted, roasted, seasoned, or plain – you can't go wrong!) I like pecans, cashews, almonds, pistachios, pine nuts and walnuts. Get creative!

Fruits (I like to use dried fruits like cranberries or dates because of the moisture content)

Crackers

Pretzels

Chips (crushed and salty!)

Bacon

Prosciutto

Olives

Pomegranate arils

Pumpkin Seeds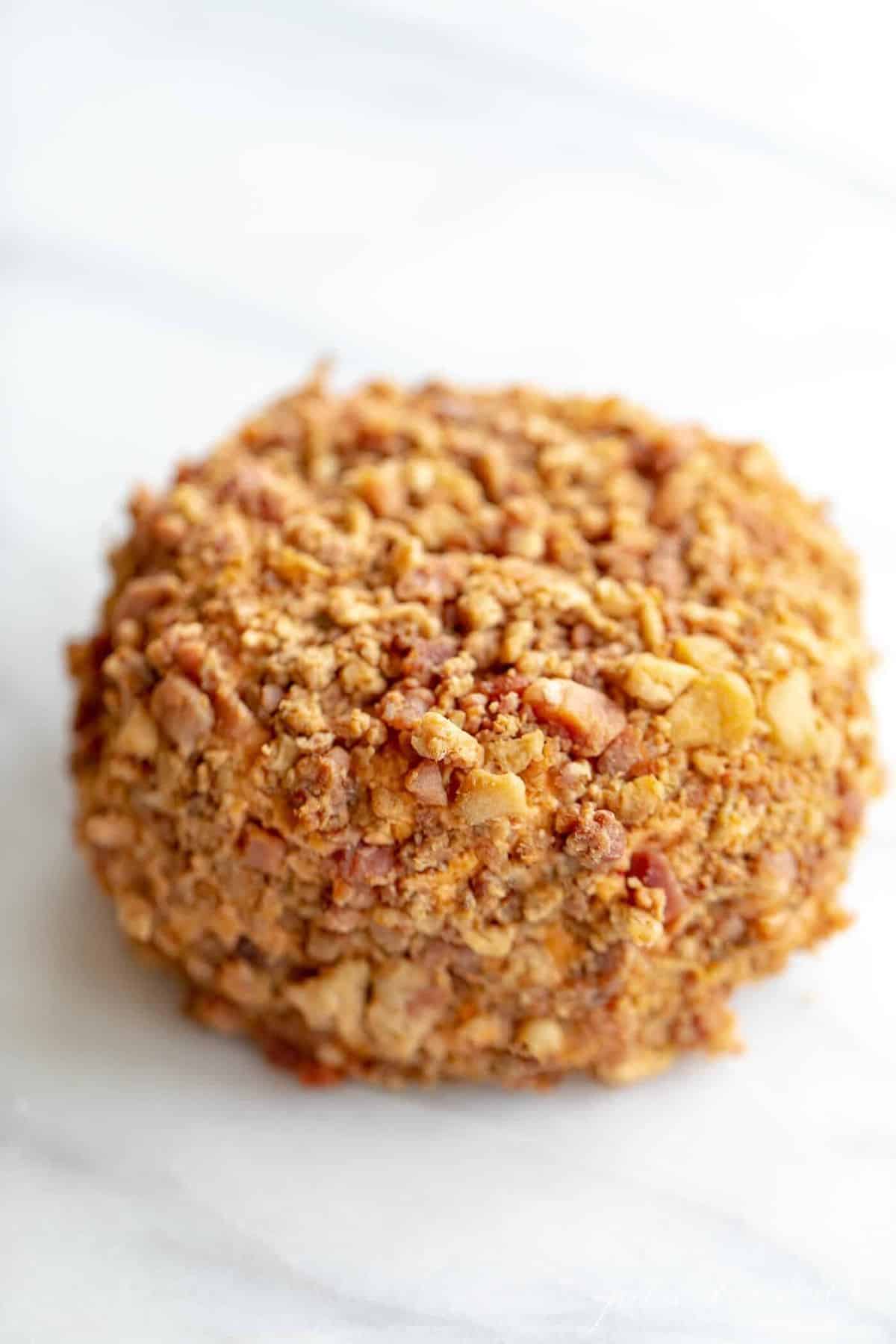 How to Make a Cheese Ball
Creating a cheese ball is honestly less about the recipe itself and more about the approach and know-how. Knowing the basic fundamentals of creating this dish will take you far! Your creativity will soar once you understand the basic technique!
Mix cream cheese and any other cheese you decide on, until smooth. Cream cheese must be a room temperature to begin.
Create your ball shape – or if you're feeling creative like I often prefer, form a shape that looks cute on a platter for your guests! Cover with sticky waxed paper to hold shape.
Refrigerate. Cheeseballs must be chilled in order to hold their form.
Roll in your topping.
Serve to your guests! Or eat it all yourself, it's your call.
You can make them into Cheese Ball Bites as well! Simply miniature portions, on a stick! They're the perfect addition to Jarcuterie!
Tips for Creating The Best Cheese Ball
Most important? Each of your cheeses needs to be at room temperature before your begin your creation!
Using fresh ingredients, a cheese ball stays fresh wrapped in plastic wrap refrigerated for up to 2 weeks!
For a softer, melt-in-your-mouth texture, add 3 tablespoons room temperature butter.
Cream cheese should never be left at room temperature more than 2 hours. Fortunately, there is rarely a bite left by that time!
In fact, if you're concerned about the length of time that your cheese ball will be sitting out, try making two smaller cheeseballs instead of one. Then when the first one's gone, bring out the next! This ensures food safety.
You can mix and match your favorite flavor combinations with different fun shapes and seasons! For example, the pesto wreath could easily be a pesto tree!
Variations
Make it into a shape for a creative and festive look.

Make them bite-sized! Who doesn't love miniature food?

Try a sweet cheese ball! Creating a dessert cheeseball is easy, as I'll explain below.
What to Serve with a Cheese Ball
You can take this in any direction you'd like!
Crackers
Sliced Peppers
Cucumbers
Grapes
Figs
Pita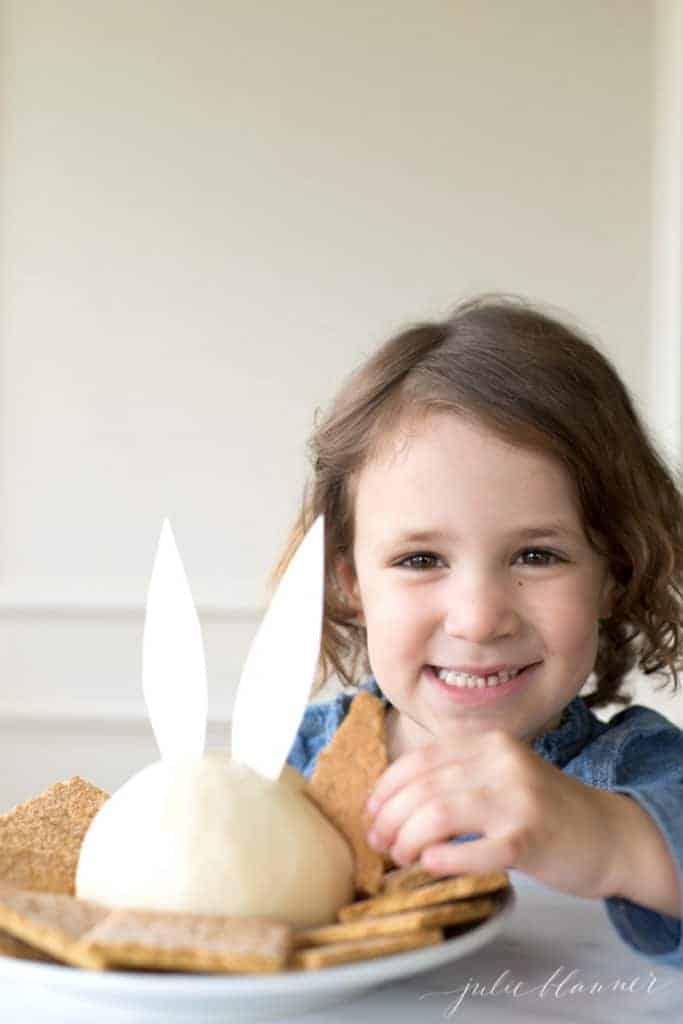 How to Make a Dessert Cheese Ball
Yes, cheese balls can be sweet, too! In fact, these are a favorite with our little girls! They serve beautifully for parties because you can make them into so many different combinations and shapes.
To create a dessert cheese ball, you'll simply begin with your room temperature cream cheese like any savory version.
Adding a variety of sweet additions is where you'll take this a different direction! I like to use cake mix, buttercream frosting, honey, vanilla, powdered sugar, sprinkles and more.
You'll serve a dessert cheese ball with a variety of fruits, graham crackers, nilla wafers, etc. I'm including a few of my favorite dessert cheese balls here so you can get fun ideas!
Every Cheese Ball Recipe You'll Ever Need
Here you'll find my reader-favorite cheese ball recipes that are perfect for any occasion! A little spicy, a little savory, a little sweet - there's something for everyone.