Things to Do on Martha's Vineyard
Martha's Vineyard is the perfect New England spot for family vacations or weekend getaways. With all of these things to do on Martha's Vineyard, you'll never be bored!
Packed with New England charm, beaches, great restaurants, galleries and shopping, there's something for everyone here.
Keep reading for our complete guide to the 20 best things to do on Martha's Vineyard!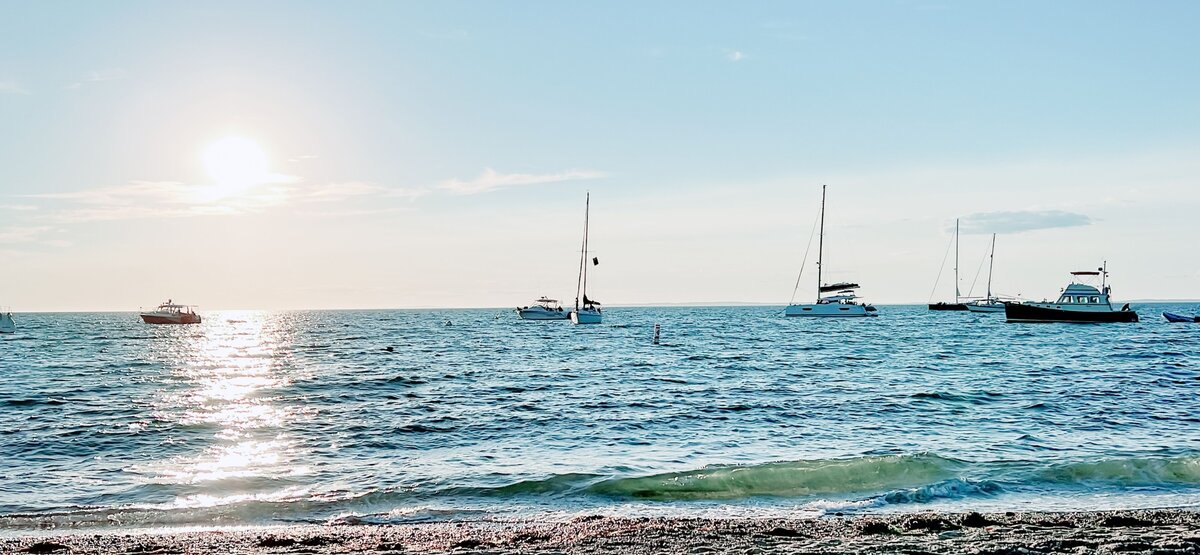 Martha's Vineyard can be anything you want it to be. Take a weekend away with a partner for a romantic and relaxing getaway. Or, spend vacation time there with your entire family!
We are fortunate to have enjoyed the island in both ways! Recently, we took our three girls to Martha's Vineyard for a family trip, and we found so many fun things to do.
While we love to visit my uncle in Bethany Beach Delaware each summer, this was their first time vacationing in this part of New England. Read more about Things to do on Nantucket here!
Use the drop down Table of Contents menu to navigate this post, and don't forget to pin it and save for later.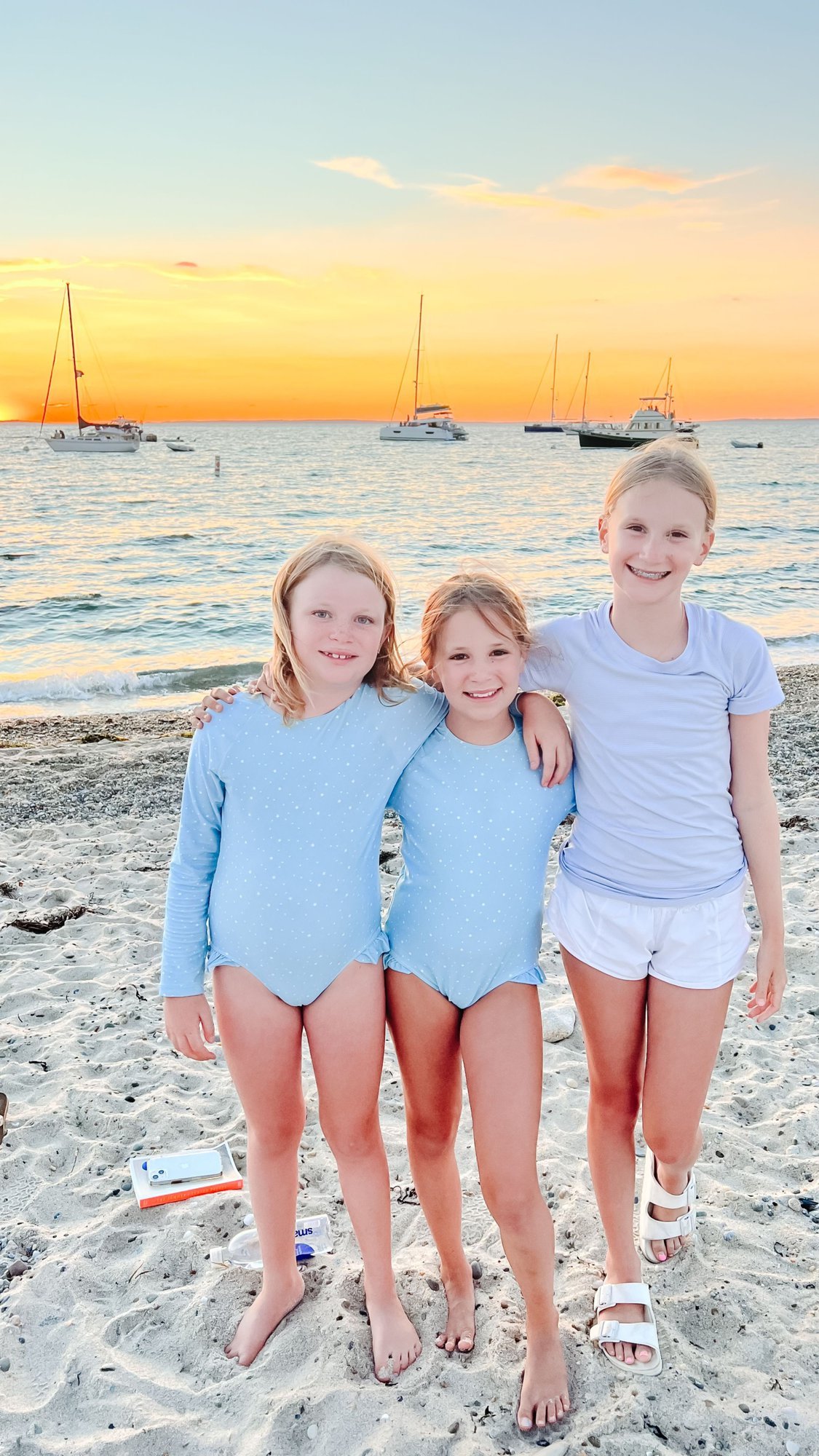 Things to do on Martha's Vineyard
Today, we're sharing all the wonderful things to do on Martha's Vineyard that we've discovered over the years. I hope this post is helpful if you're planning a trip, or just dreaming about the future!
If you're just beginning to research a trip to Martha's Vineyard, you might be wondering how to get there! Luckily a quick ferry ride makes the process so simple.
We found so many fun things to do with the kids, and some of them might just surprise you – alpacas included!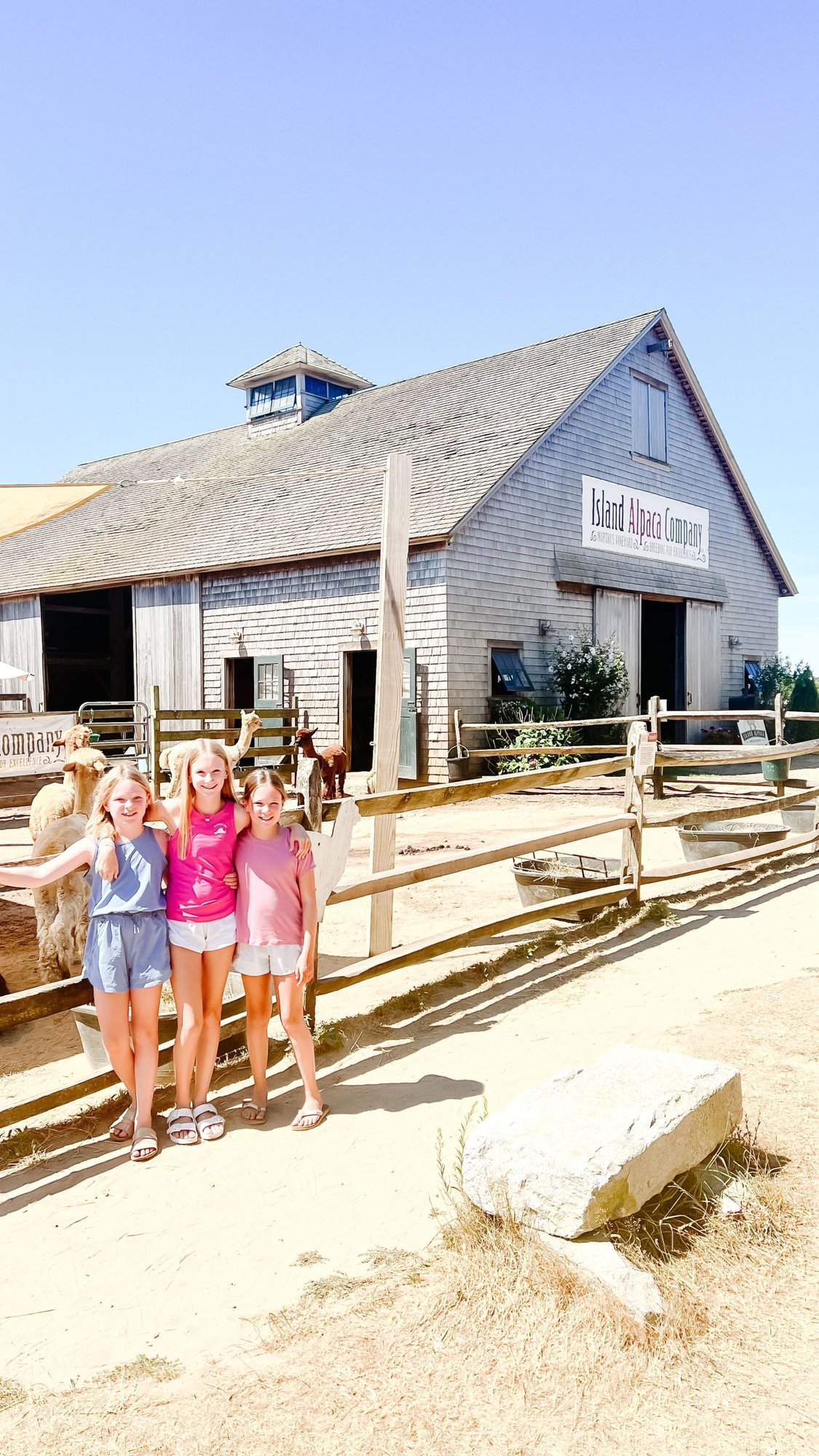 Tips
While the gardens on the islands tend to peak in July, traveling to Martha's Vineyard in the fall is also recommended because of lower crowds.
If you don't bring a car, don't fret. There are several places to rent a car or bike to explore the island and both Uber and taxis are readily available!
Want to check out Nantucket, too? You can do both! Take the Inter-Island ferry to Nantucket for the day.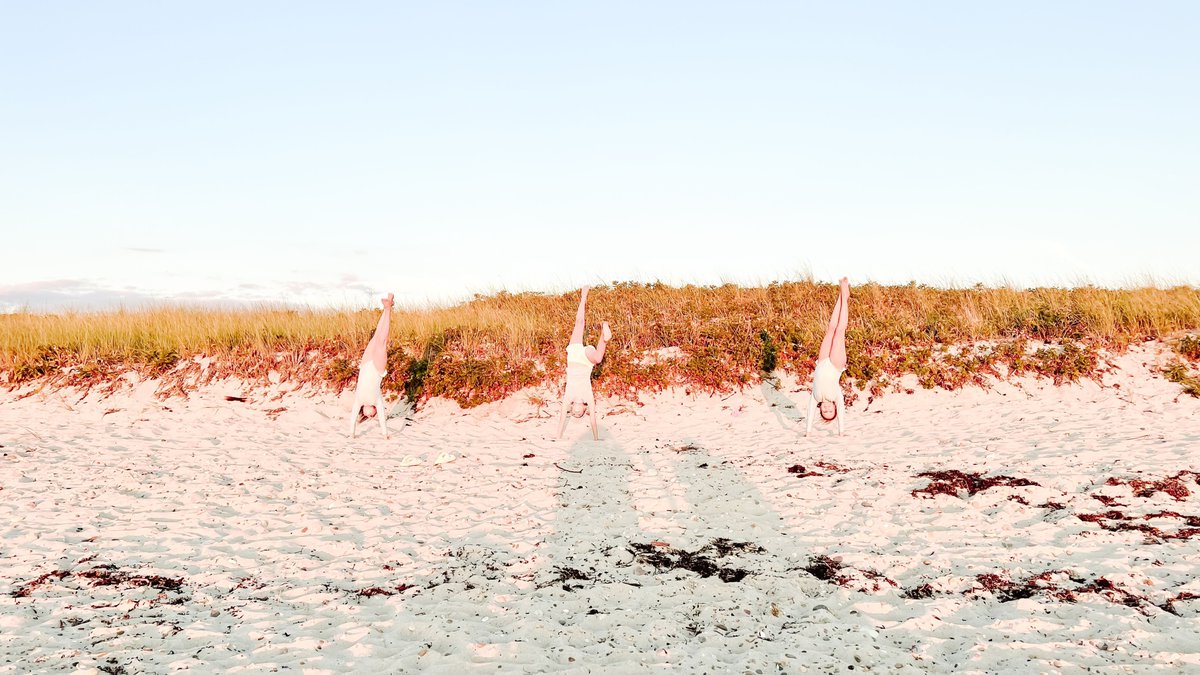 Martha's Vineyard Dining Suggestions
For a dinner with a romantic ambiance, I highly suggest Alchemy. The Cacio e Pepe with truffles was to-die-for!
The girls loved Back Door Donuts and Town – the mac and cheese bites were incredible.
So many great ice cream options – Mad Martha's is popular with several locations.
Don't miss the local fish markets in Menemsha. You can't go to Martha's Vineyard without trying the lobster rolls and chowder.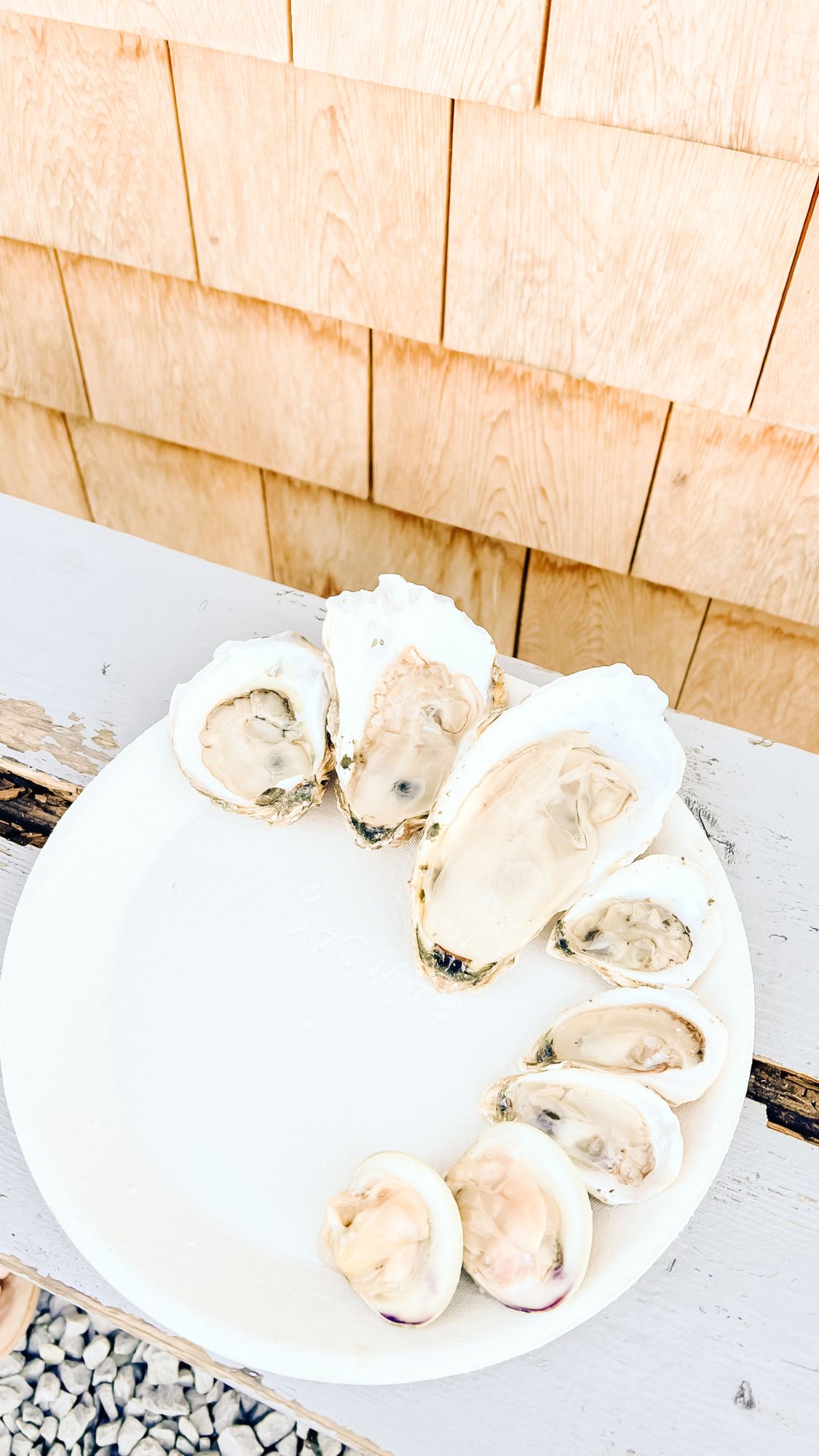 Frequently Asked Questions
What is Martha's Vineyard best known for?
The island fabulous historic New England lighthouses thanks to rocky shores and strong tides. It's jam packed full of maritime history and such a beautiful place to visit!
How much time should you spend on Martha's Vineyard?
You'll want to plan for at least two days, but you can easily spend a week and not get bored!
Is it easy to get around Martha's Vineyard without a car?
Yes! Ubers and taxis are available, and you can also rent traditional or electric bicycles to navigate the island. You can hop on a bus to other towns as well!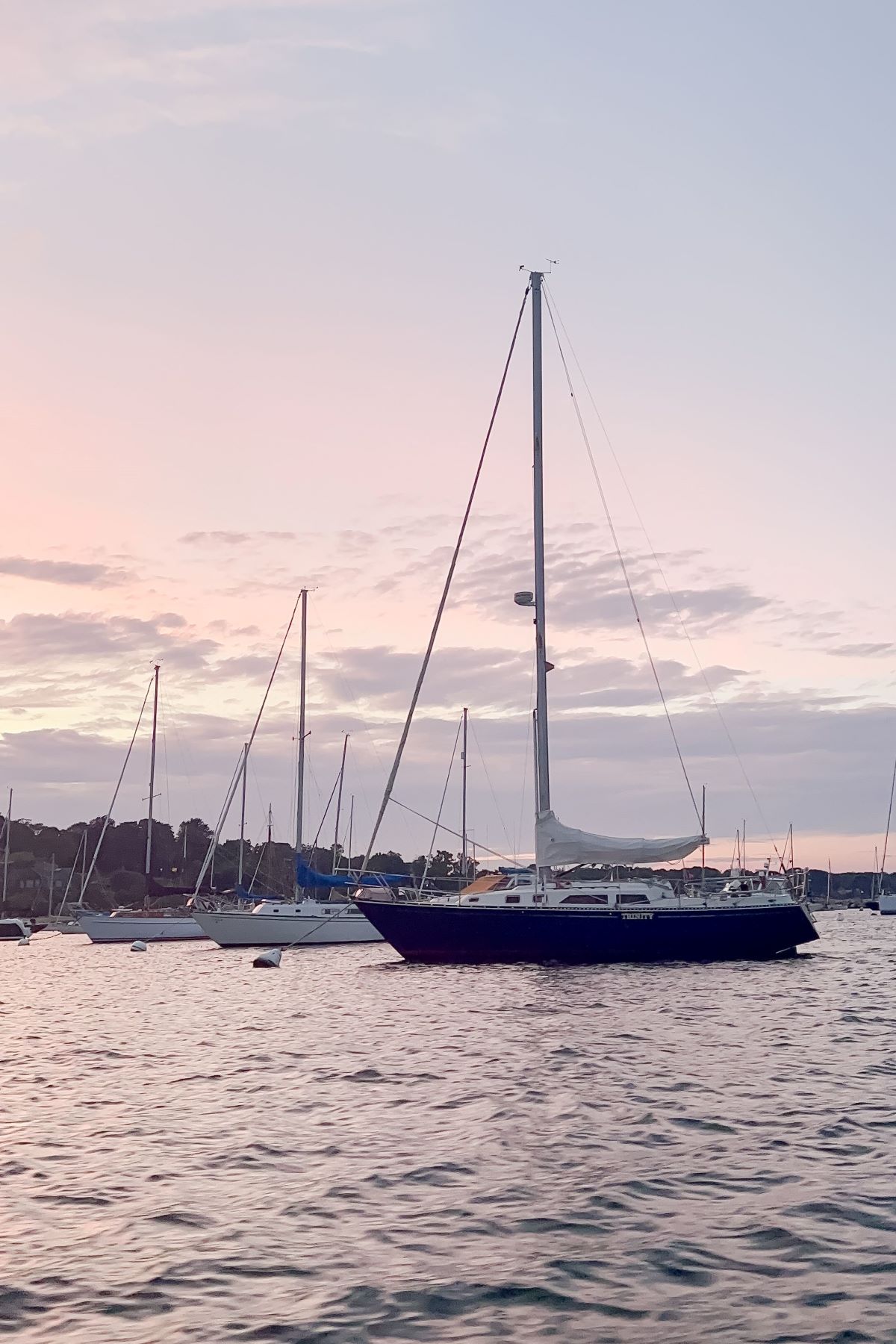 20 Things to do on Martha's Vineyard
Take a Stroll
Stroll the neighborhoods and enjoy the beautiful copper lanterns, cedar shake shingles, abundant hydrangea and all the charm that Edgartown has to offer.
Hotels like Hob Knob and The Franklin have really inspiring decor, too!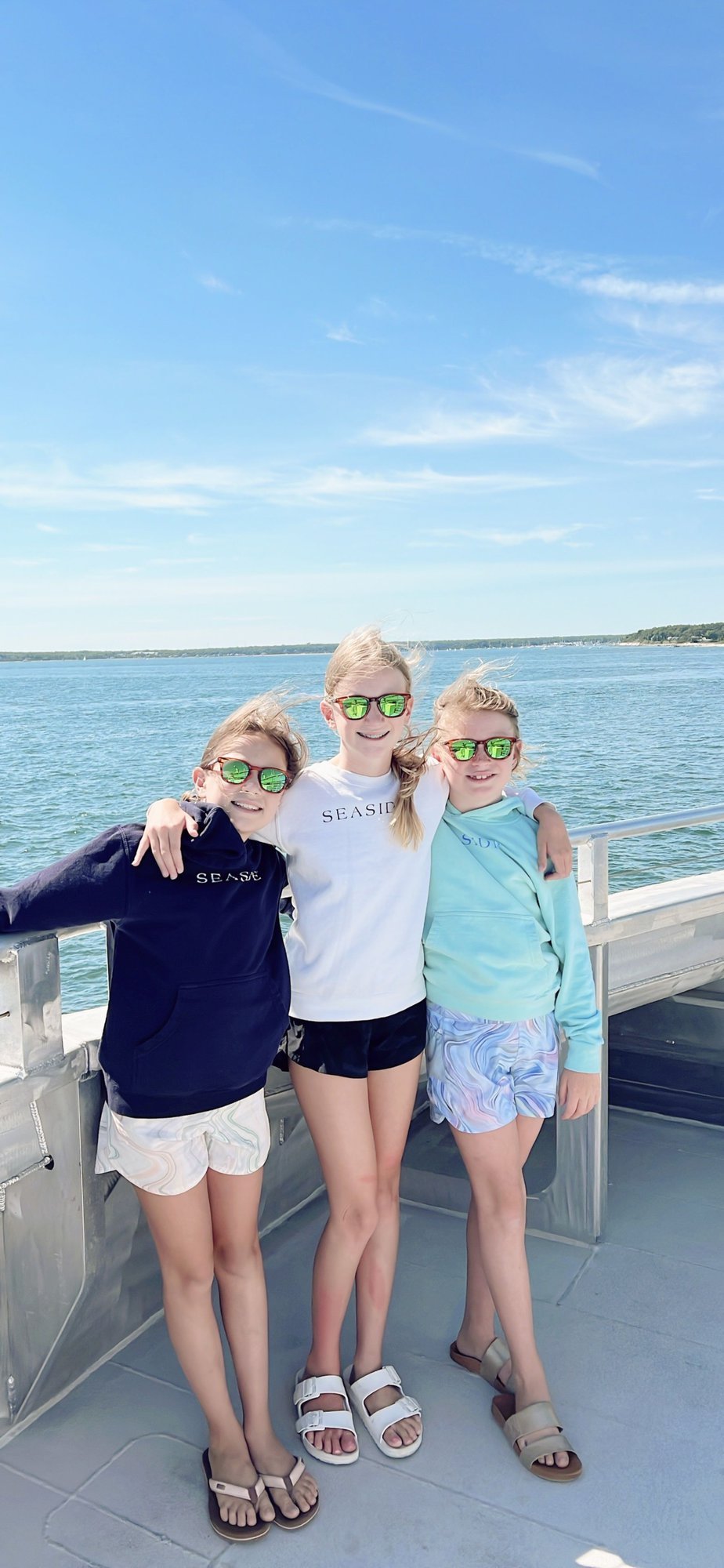 Gingerbread Houses in Oak Bluffs
Visit the gingerbread houses in Oak Bluffs – this is a perfect little jaunt on your way to or from the ferry.
Go Biking
Explore the island via bike. The adorable Nantucket baskets add a little charm, don't you think? Bike along the water to Oak Bluffs or to the South Beach for a picnic.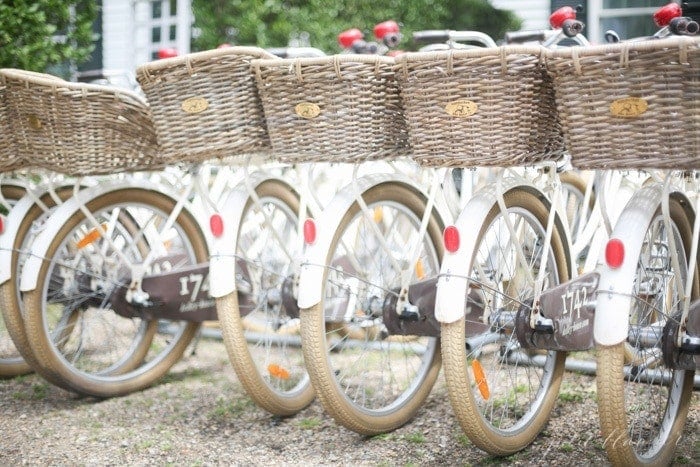 Murdock's Fudge
Watch them make the fudge right in front of you – delicious and educational. A great stop with kids!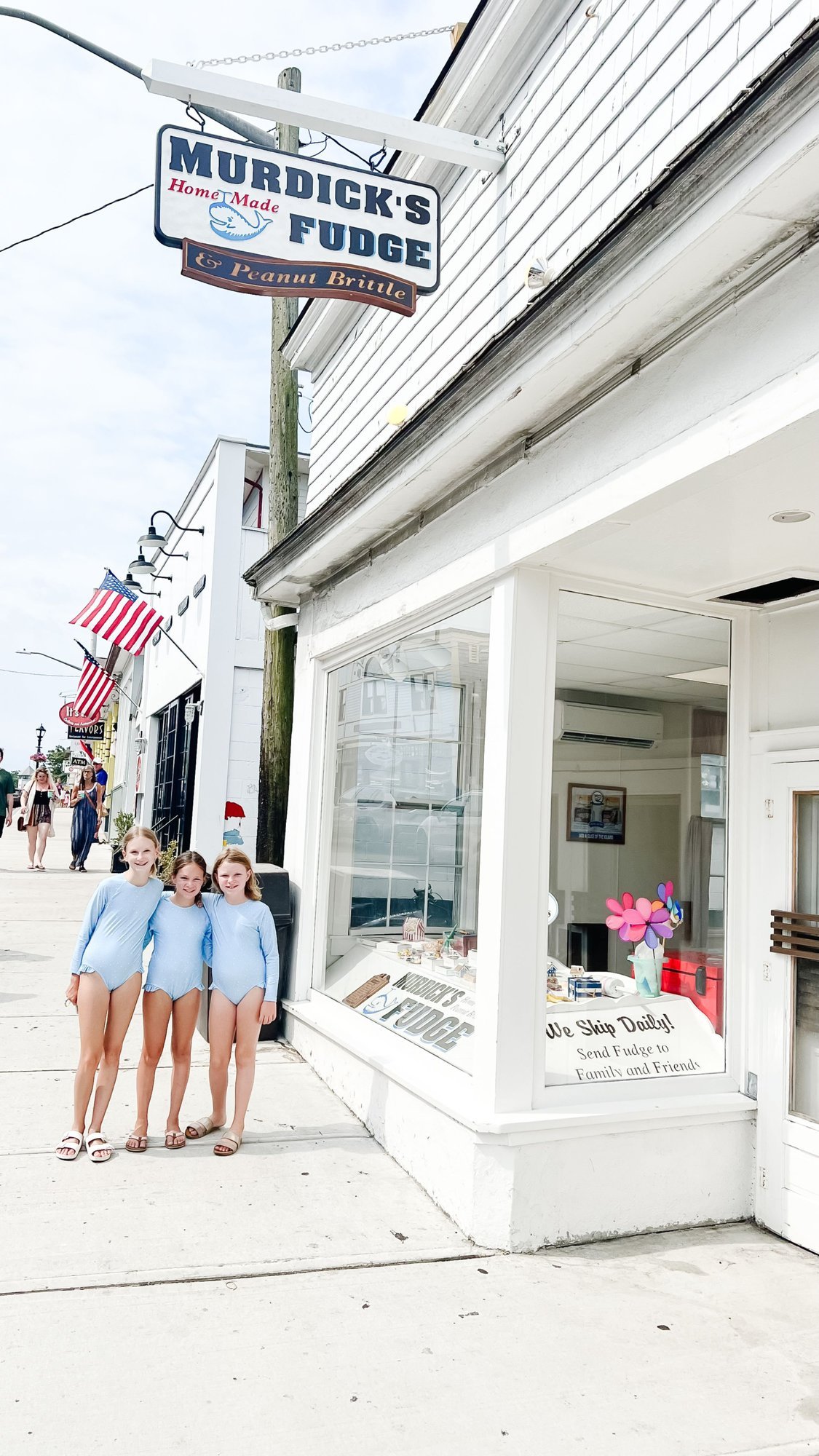 Have a Picnic
Pack a picnic for the beach. There are so many great to-go sandwich options on the island!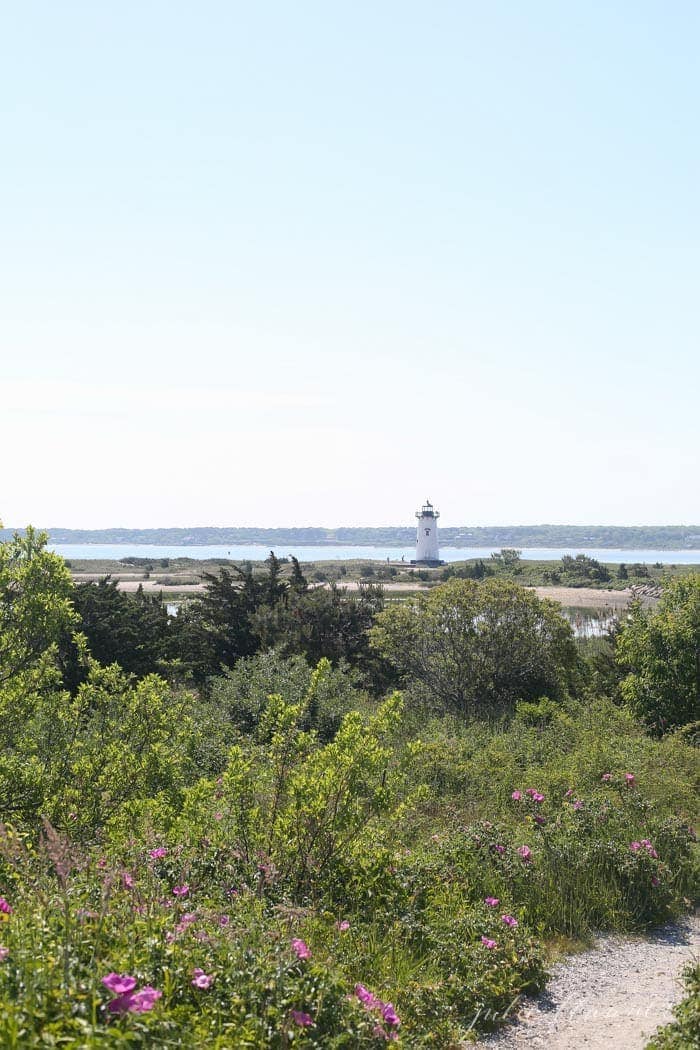 Go Sailing
See the island by sea for a true Vineyard experience.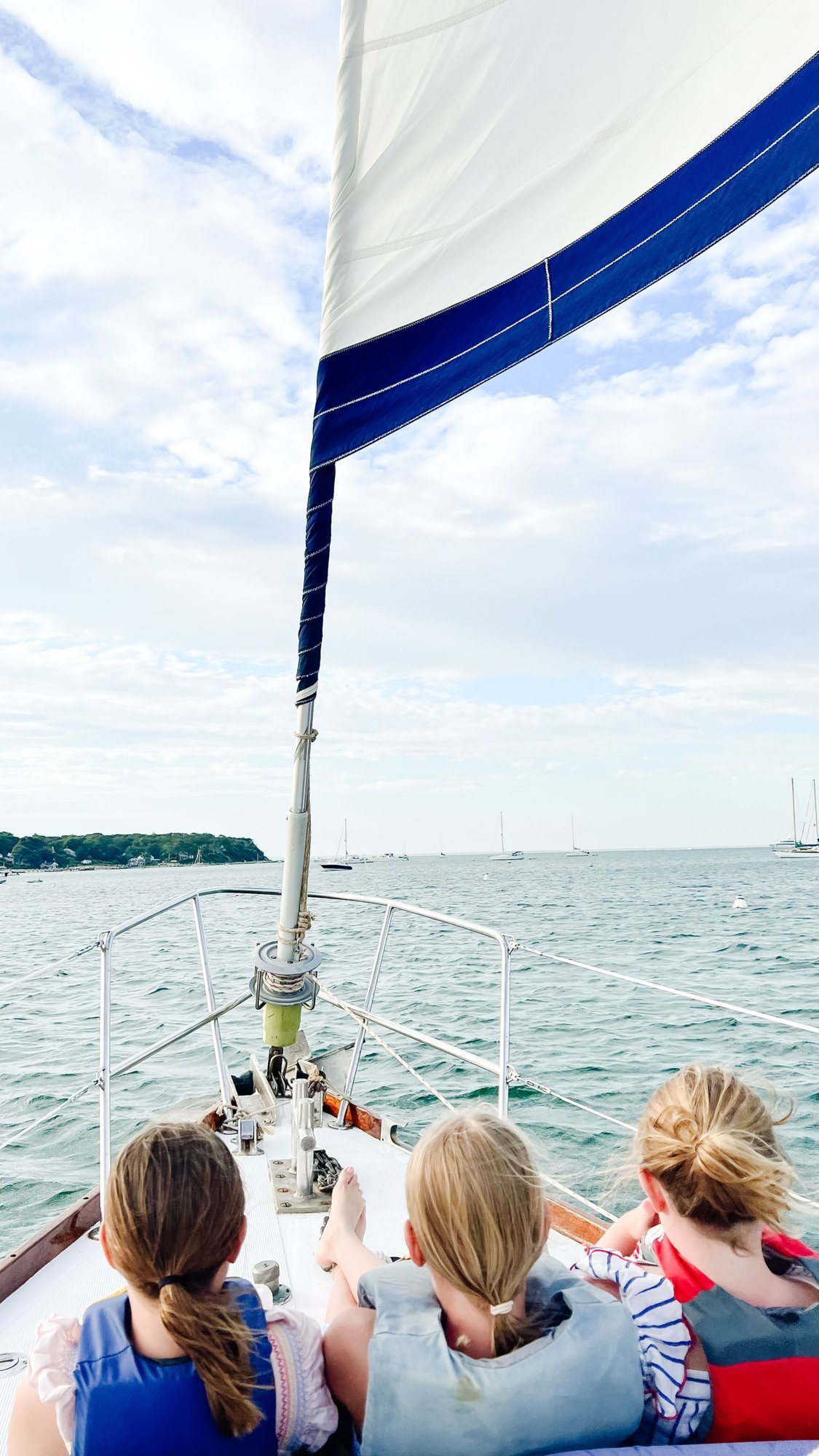 Head to the Beach
Spend a day at one of the area beaches. There are a number of beautiful family friendly beaches including South Beach, Lighthouse Beach and Long Point Refuge Beach.
East and West beaches are very calm, perfect for small kids. South shore waves are larger (albeit still small).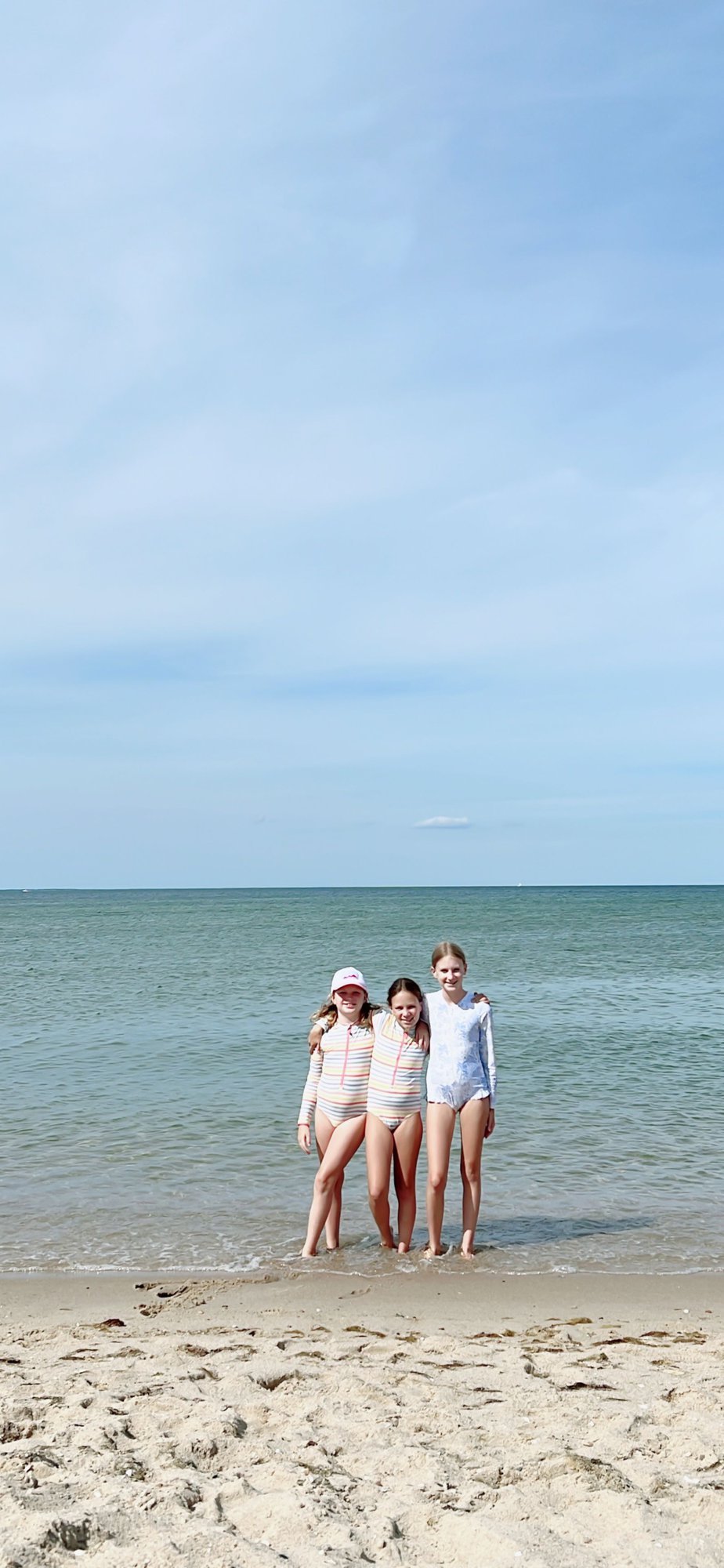 Check out Bad Martha
Bad Martha is the local brewery that doubles as a nursery. Grab a cheese plate and enjoy a few games in the courtyard while there.
Dine Waterside
The Atlantic is impeccably decorated and offers beautiful harbor side views. It's so much fun to dine as you watch the boats come and go!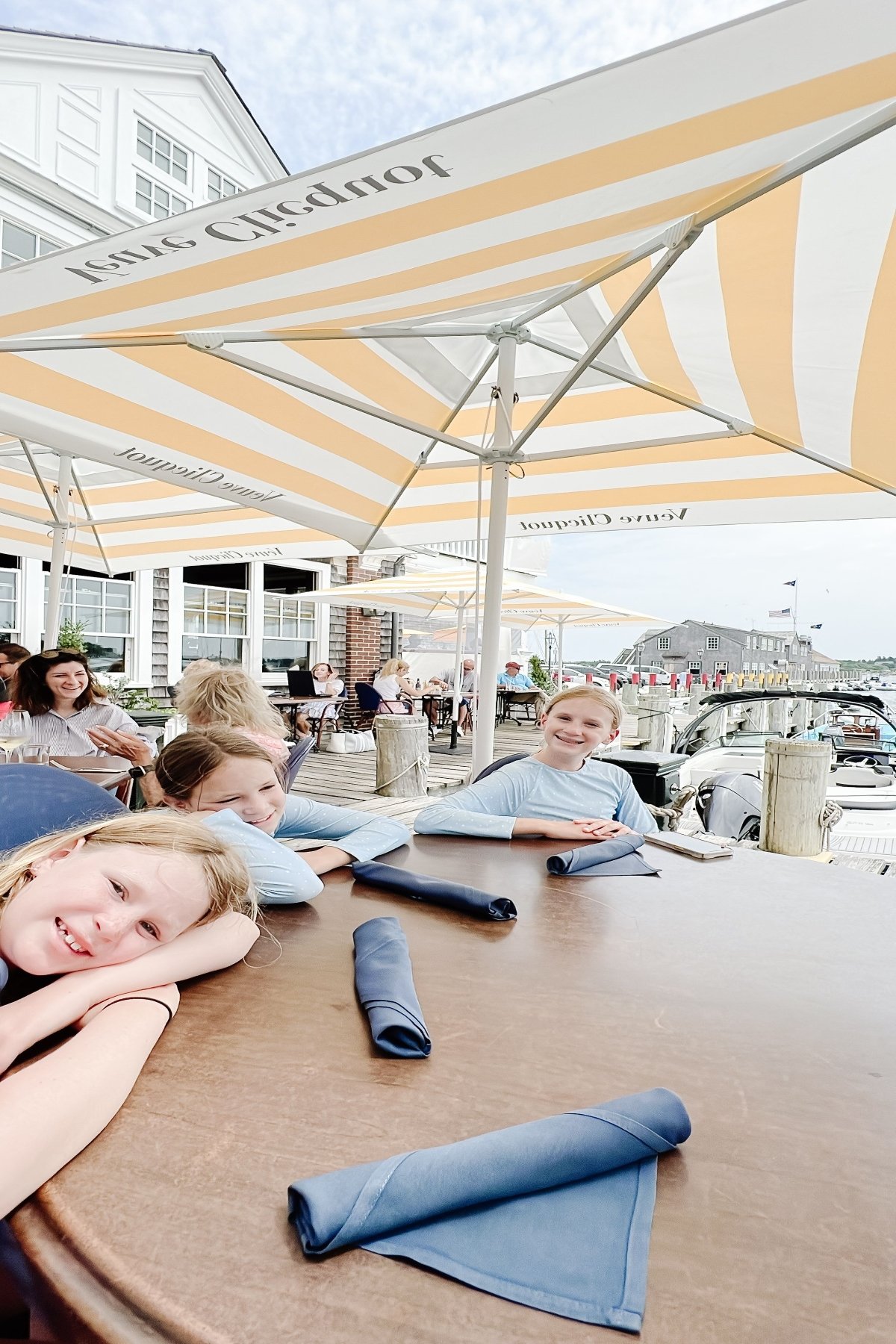 Shop the local boutiques
Our favorites included League of Gentleman (which is thoughtfully decorated), Portobello Road, which offers local and vintage art, and Edgartown Clothing Company.
Peruse the art galleries. There were so many pieces I'd love to add to our home!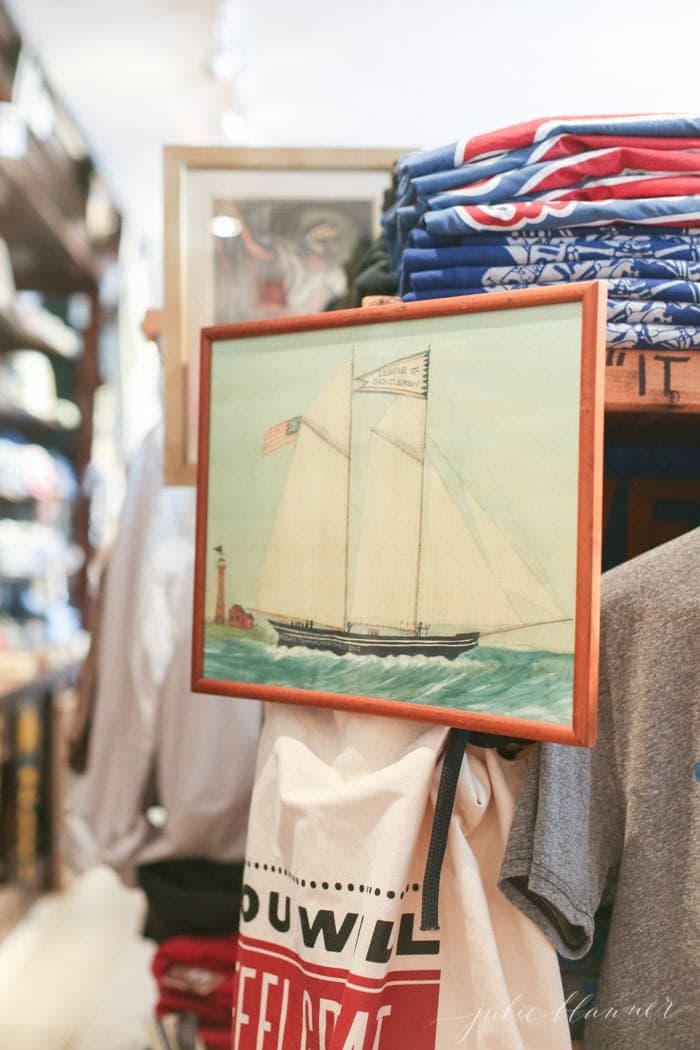 Take In The Scenery at Aquinnah Cliffs
Bundle up and head to the Cliffs. It's easily accessible with nearby parking and offers breathtaking views. It is quite a bit cooler and windier, so bundle up!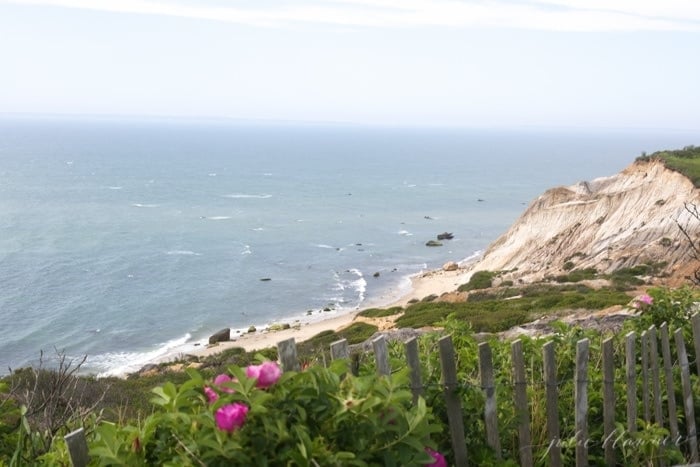 Cape Poge Wildlife Refuge
This is a beautiful barrier beach area with a large salt marsh and salt pond. Pack a lunch and spend the afternoon!
The Felix Neck Wildlife Sanctuary is another wonderful option to check out the local wildlife.
Alpaca Farm
Visit Island Alpaca for a great way to spend some time with your kids! This is such a wonderful stop.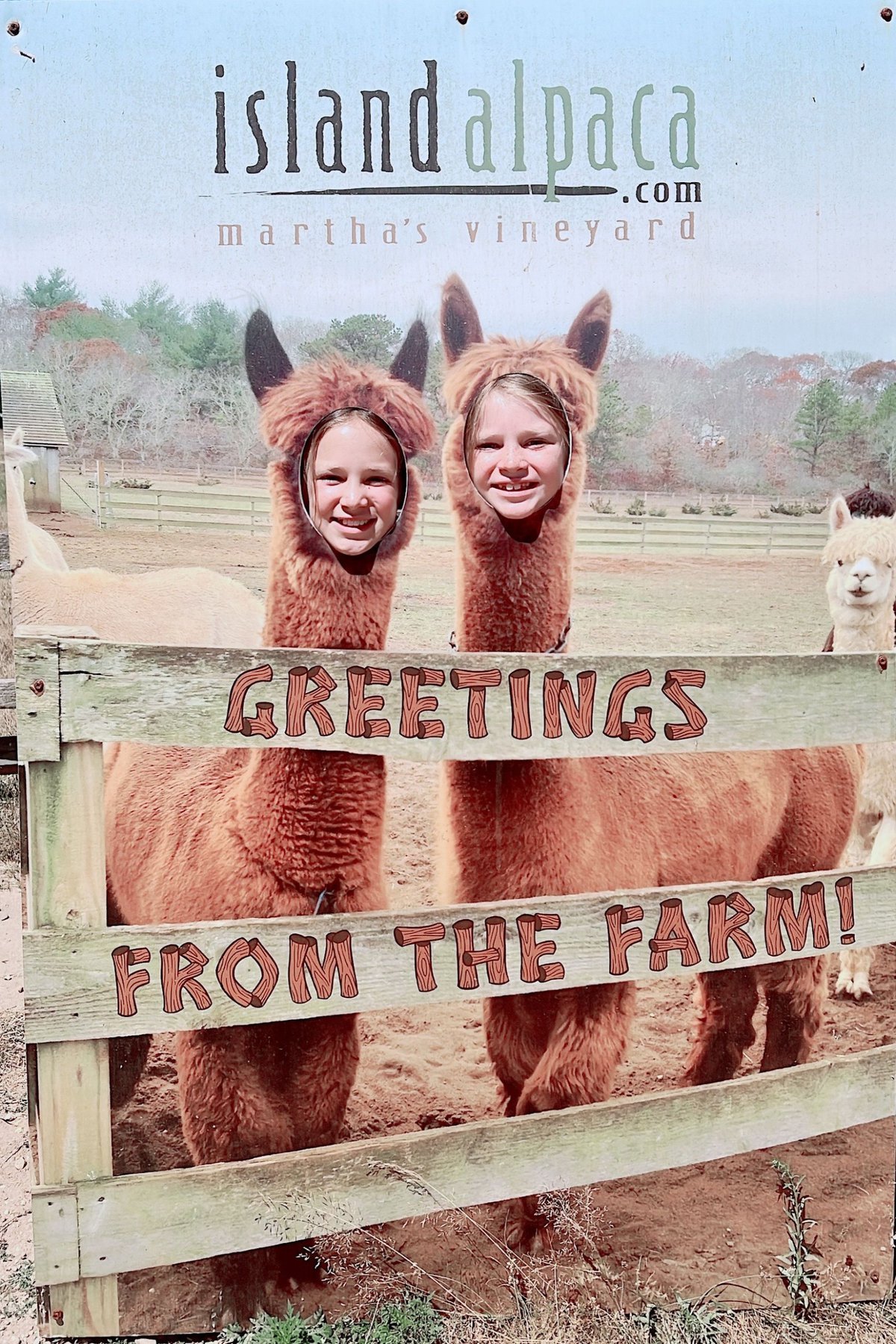 Flying Horses Carousel
If you're traveling with kids, you have to visit the carousel. It's the oldest one in the US, built in 1876, and the girls loved it. Try to grab a ring!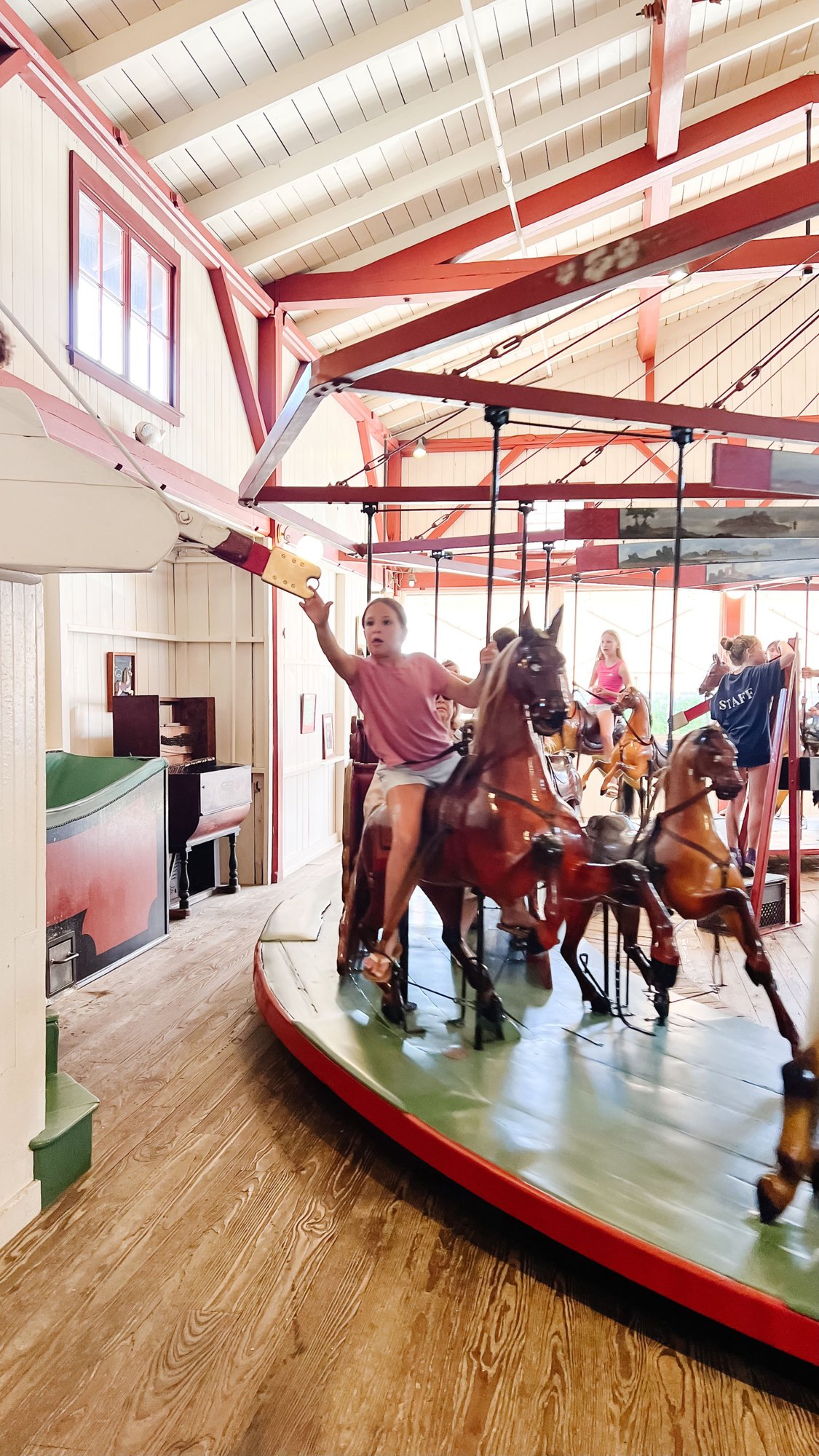 Lighthouses
Walk to the Edgartown Harbor Light – a small lighthouse marking the entrance to the Edgartown Harbor. It's another beautiful place to enjoy a picnic while watching boats come and go.
Venture to the top of the recently moved Gay Head Lighthouse, conveniently located next to The Cliffs or visit one of the other four Martha's Vineyard Lighthouses.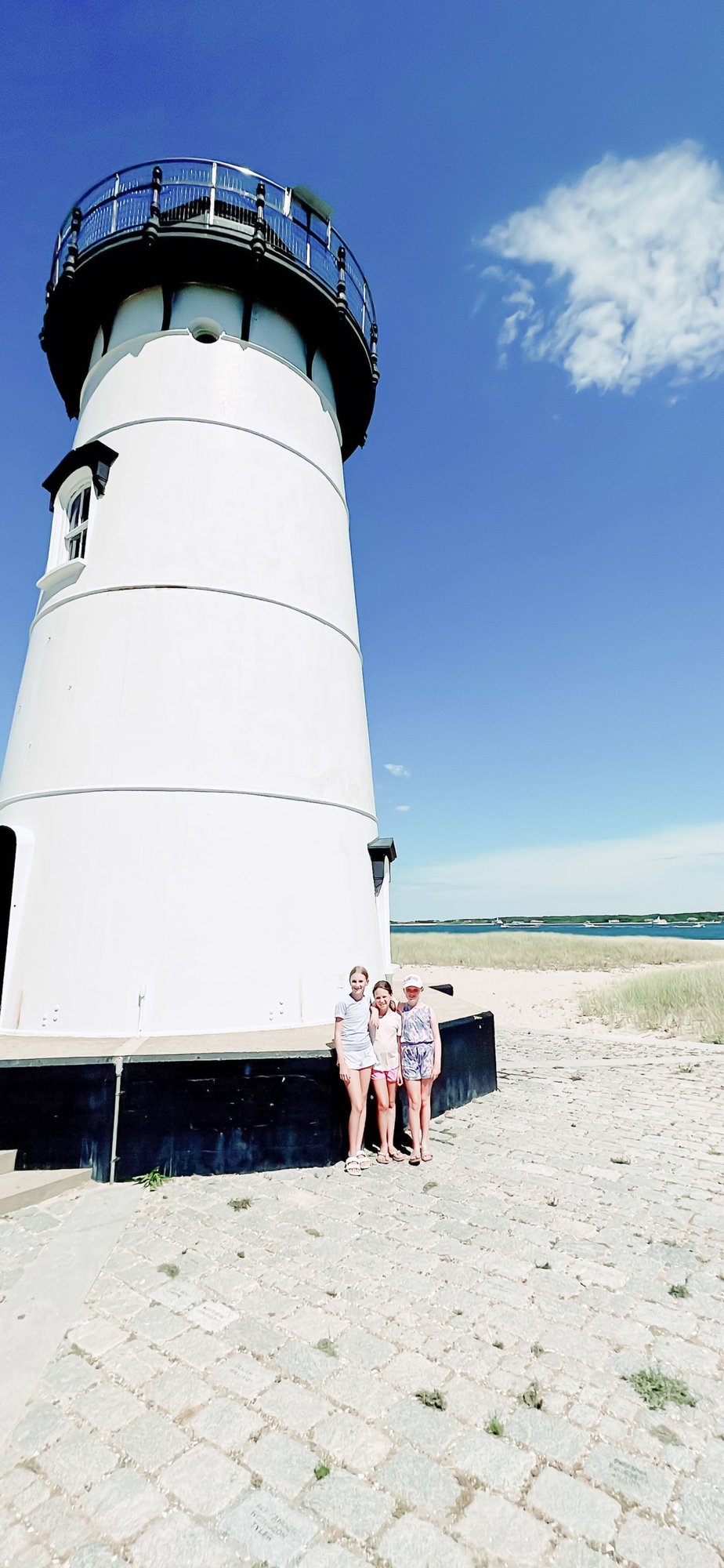 Watch the Sunset
Grab a bottle of wine (the area is BYOB) from Oak Bluffs or Edgartown and venture to Menemsha beach for a breathtaking sunset on the beach.
Or, read your book and relax! It doesn't get any better than this!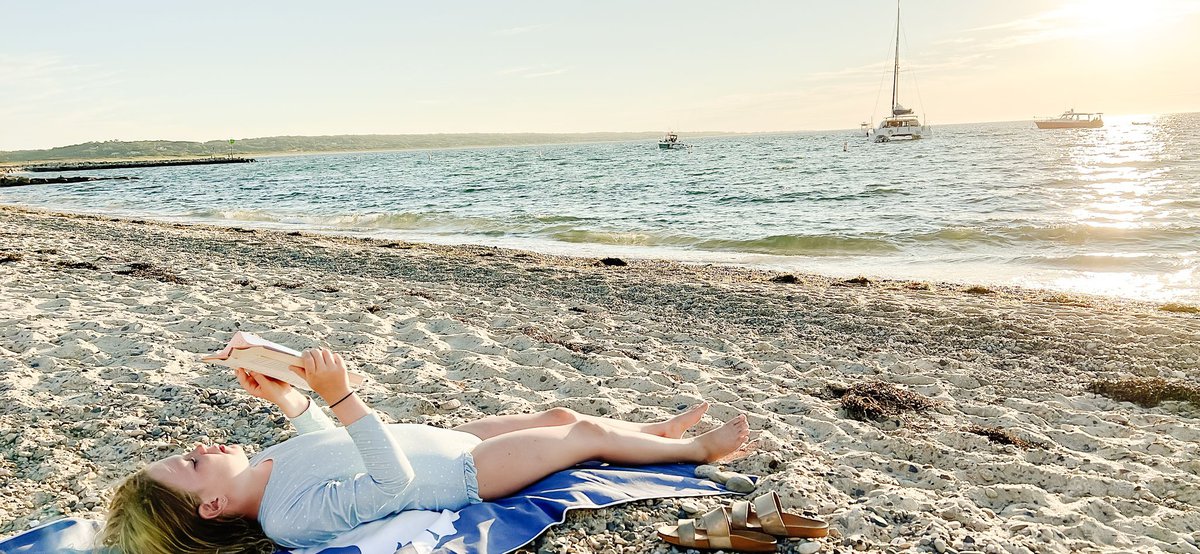 Visit Joseph Sylvia State Beach
Jump off the famous Jaws bridge! This beach area is good for fishing, swimming, kiteboarding, windsurfing and more. Try a new water sport like parasailing!
While the movie might have made it seem scary, this beach is actually excellent for kids. The beach is wide and there is a lot to see and do here!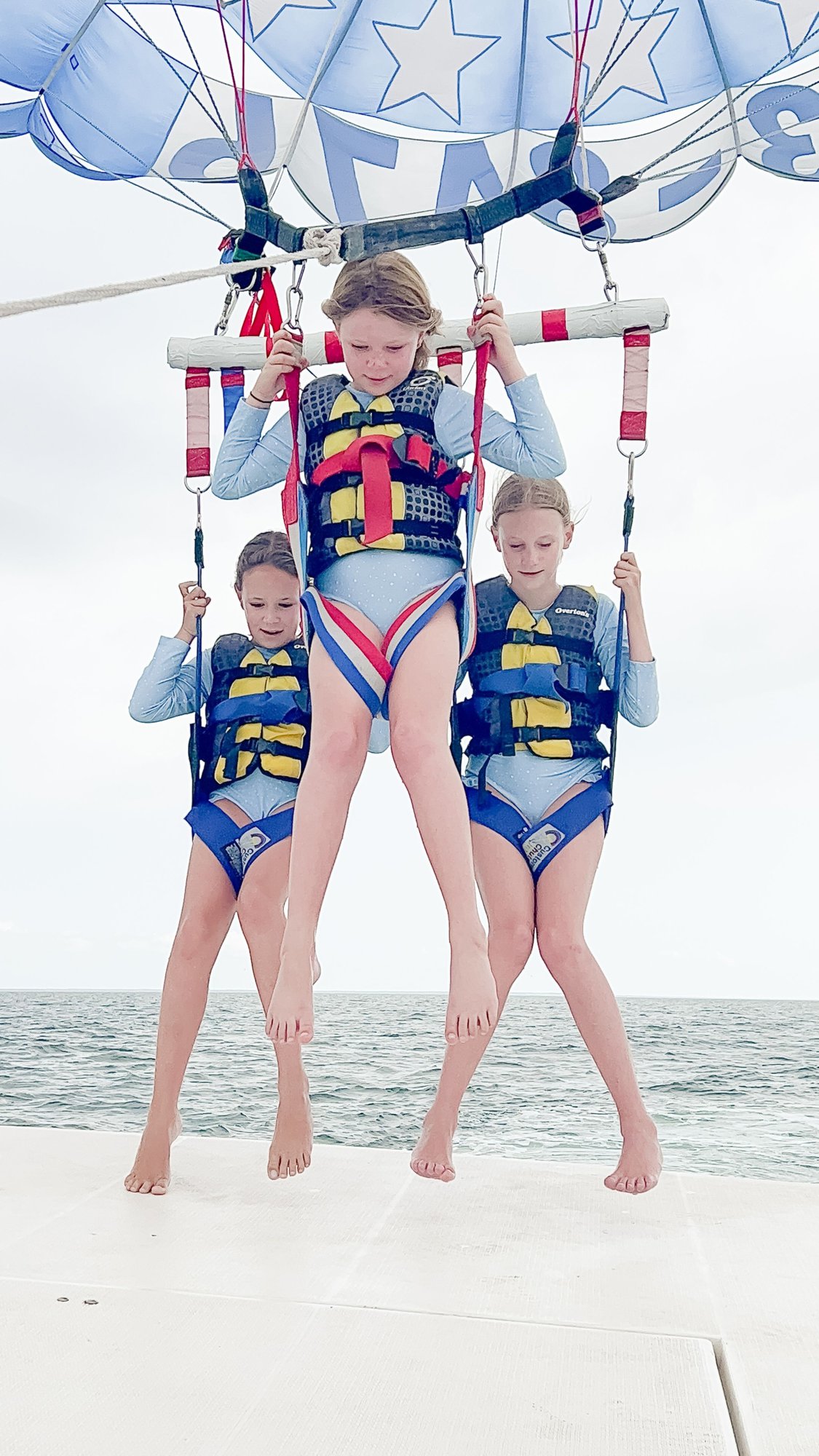 Indulge in the Local Food
Visit the local fish markets in Menemsha and try the lobster rolls and chowder. Pace yourself and do your due diligence by trying all three!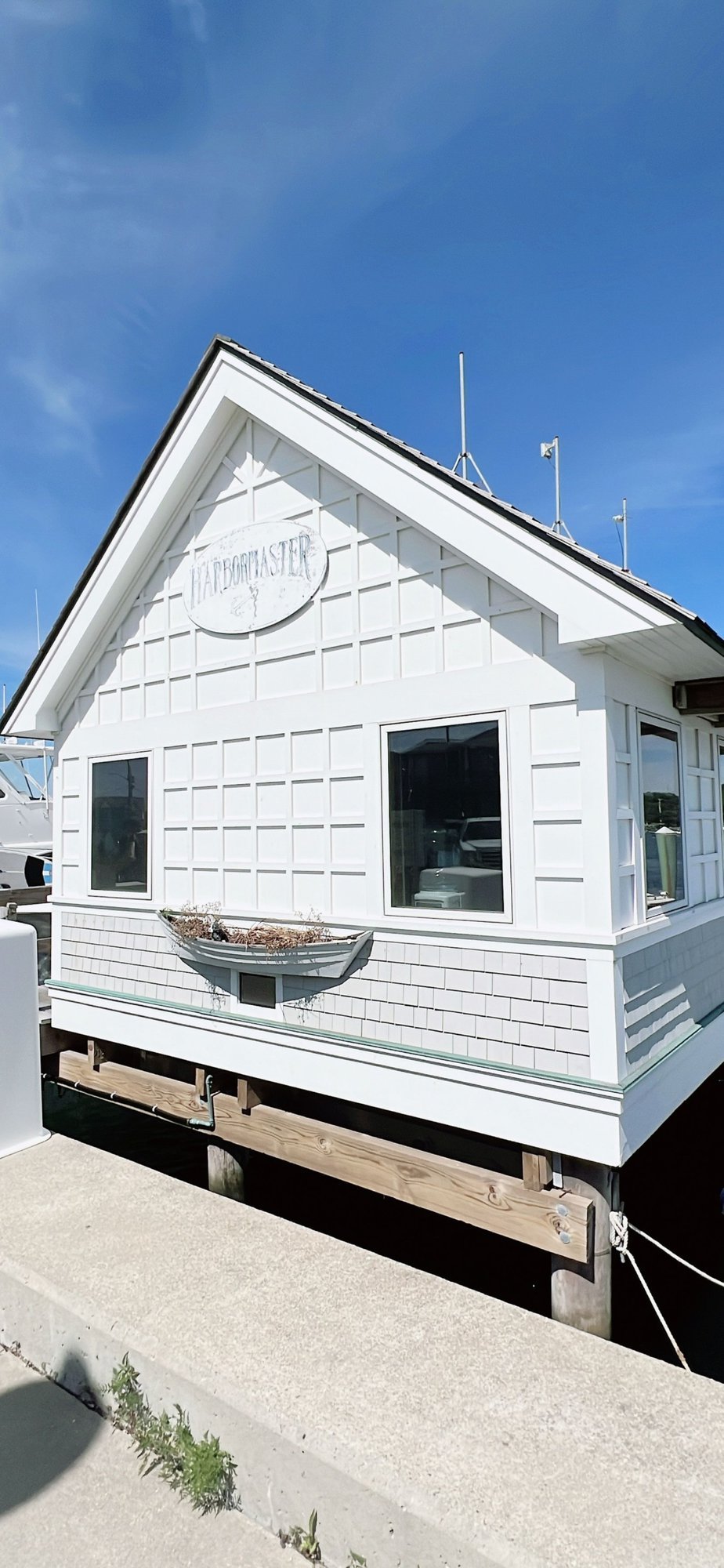 Hike a Beach Trail
Walk along the trail / Joseph Sylvia State Beach to enjoy the flowers.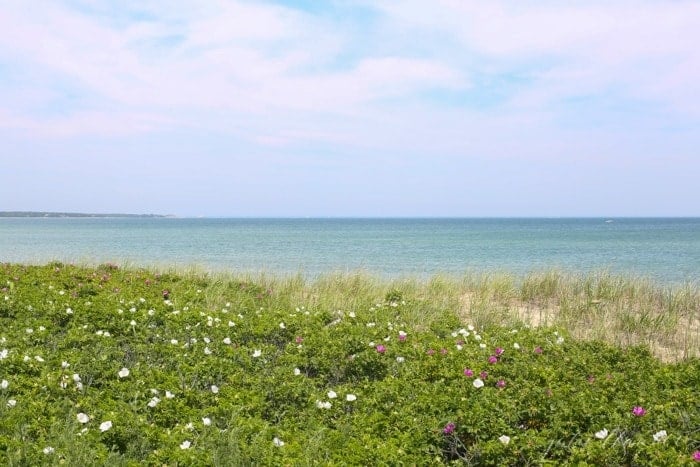 What do you think? Have you visited Martha's Vineyard, or do you dream of visiting one day? I'd love to hear from you!
Let's keep in touch! Receive exclusive content, including never-seen-before photos, our favorite home decor DIYs and more!