Learn where to stay on Martha's Vineyard with easy stroll to restaurants, shopping, beaches, and all that Martha's Vineyard has to offer.
Whether you're traveling with children or on a romantic getaway, The Franklin nestled in Edgartown on Martha's Vineyard is the perfect place to escape.
This new boutique hotel offers 18 inviting, well-appointed rooms in an array of unique floor plans to accommodate your needs. It is paired with first-class amenities and friendly service for a relaxing and memorable stay.
In the heart of Edgartown, it is just steps away from world-class dining, shopping, Edgartown Lighthouse, Lighthouse beach, historic homes and so much more!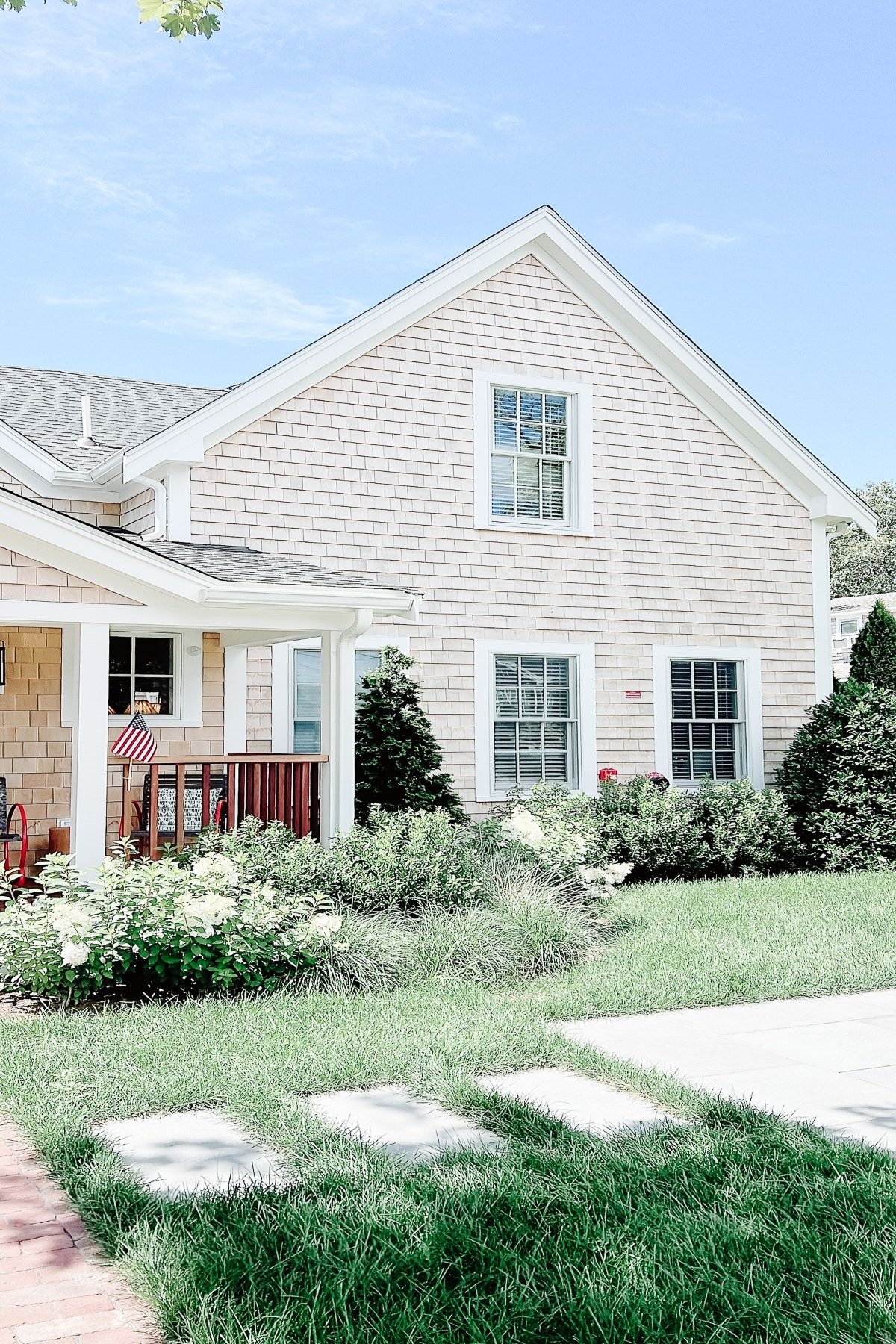 Martha's Vineyard is one of my favorite places to escape. Everything there feels so effortless and is meticulously curated and maintained. It's rich in history, filled to the brim with blooms, beaches, and charm. It's the perfect destination for a romantic getaway!
After Chris and I celebrated our 10 year anniversary in Martha's Vineyard, I was so excited to return with the girls. Traveling with our kids is one of our favorite things to do – and it's one of the best experience gift ideas, too!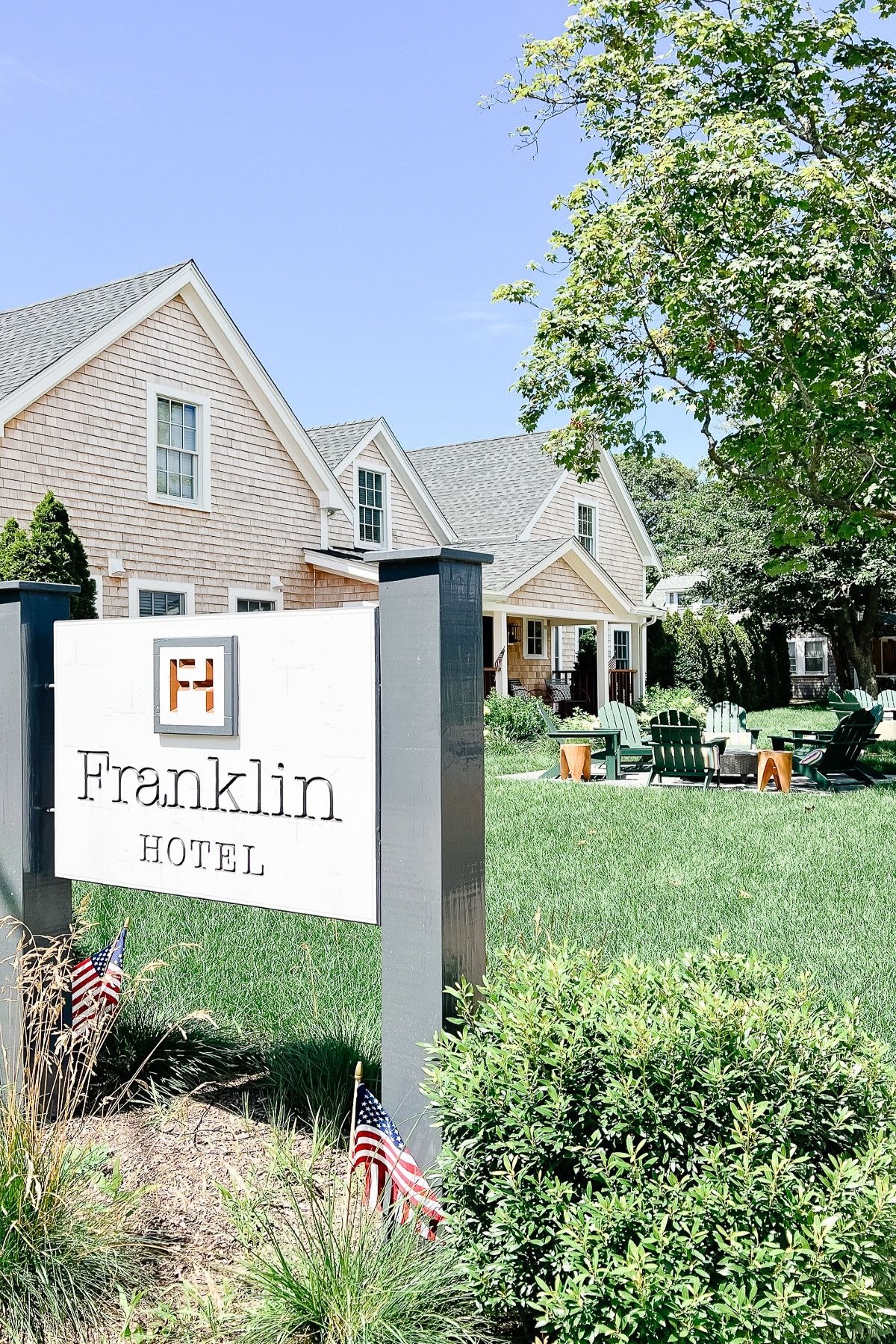 While we've spent lots of time with them at my uncle's beach house in Bethany Beach, Delaware, they were so excited to visit Martha's Vineyard and Nantucket with us this summer! Don't skip our family travel guides to these charming destinations.
With gentle waves, walkable and bikeable communities it's a very family friendly island! However, it can be difficult to find hotels that are advertised as such. The Franklin has filled an incredible niche on the island!
Today, we're sharing our review of this lovely little boutique hotel. Learn why we loved it and what sets it apart from others!
Don't forget to pin it and save for later, too… you never know when you'll get to plan that dream New England vacation!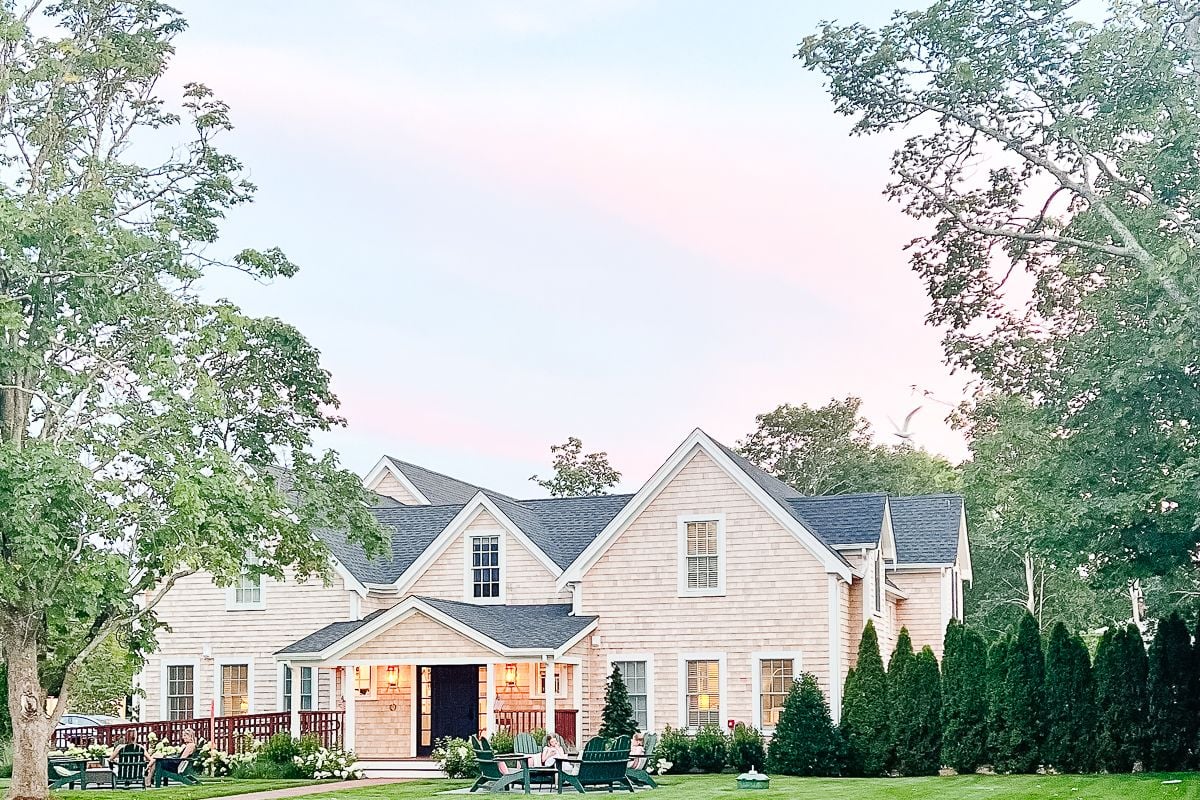 Where to Stay on Martha's Vineyard
The Franklin
This little hotel in Edgartown has all the amenities you could ask for – and they make it so easy.
They've thought of everything! They make packing easier by providing the items you need while you're there… with or without children.
Unlike most bed and breakfasts or boutique hotels, The Franklin is staffed daily. The on-site concierges were so kind and accommodating that our girls quickly befriended them. They were so sweet and attentive.
The hotel is a short 10 minute drive from the MV airport and ferries. They offer complimentary parking if you bring your own car or rent while on the island.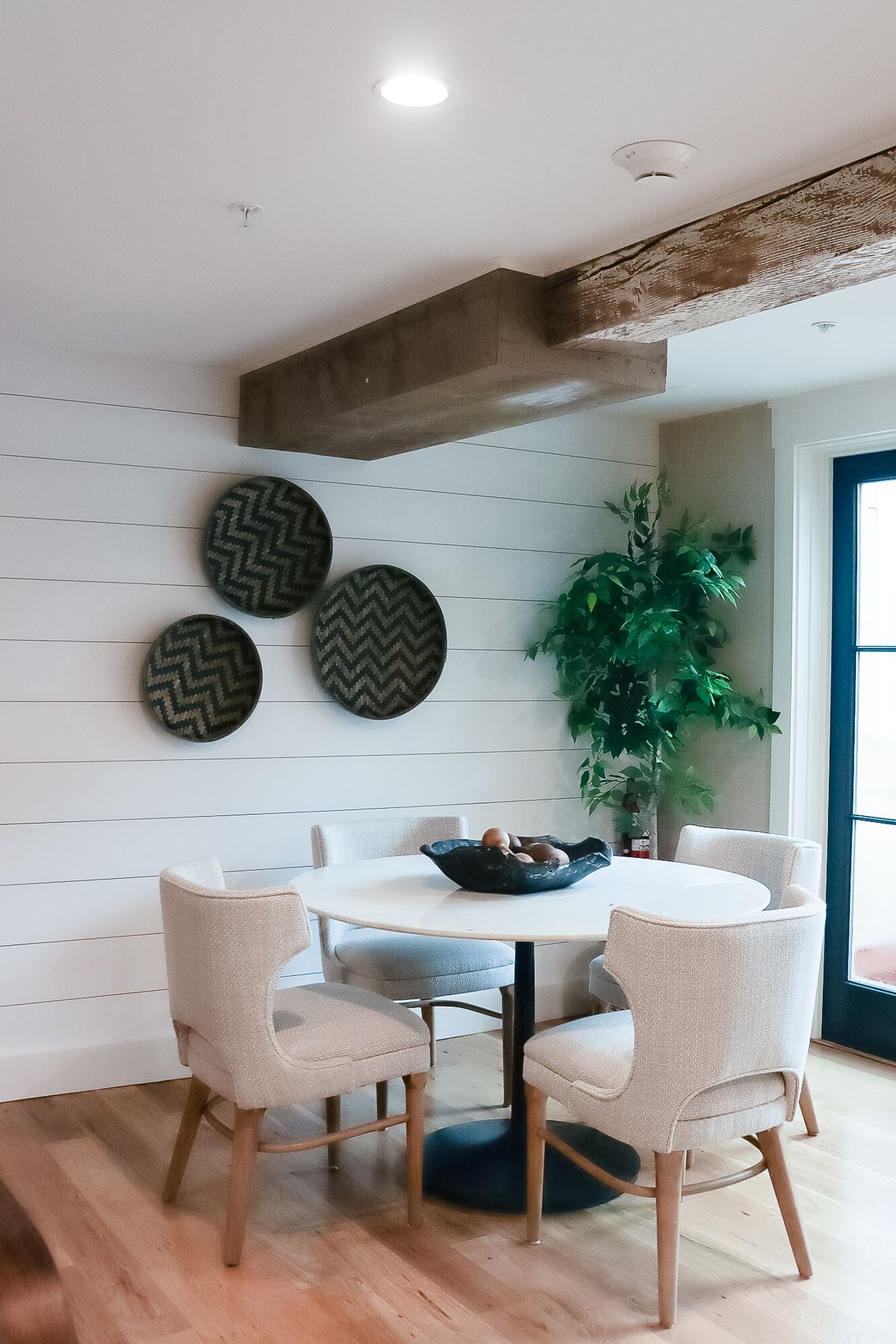 The Franklin is within a short walking or biking distance to a variety of shopping, restaurants, and beaches. It's easily accessible to all of the best Martha's Vineyard has to offer without worrying about rental cars and parking!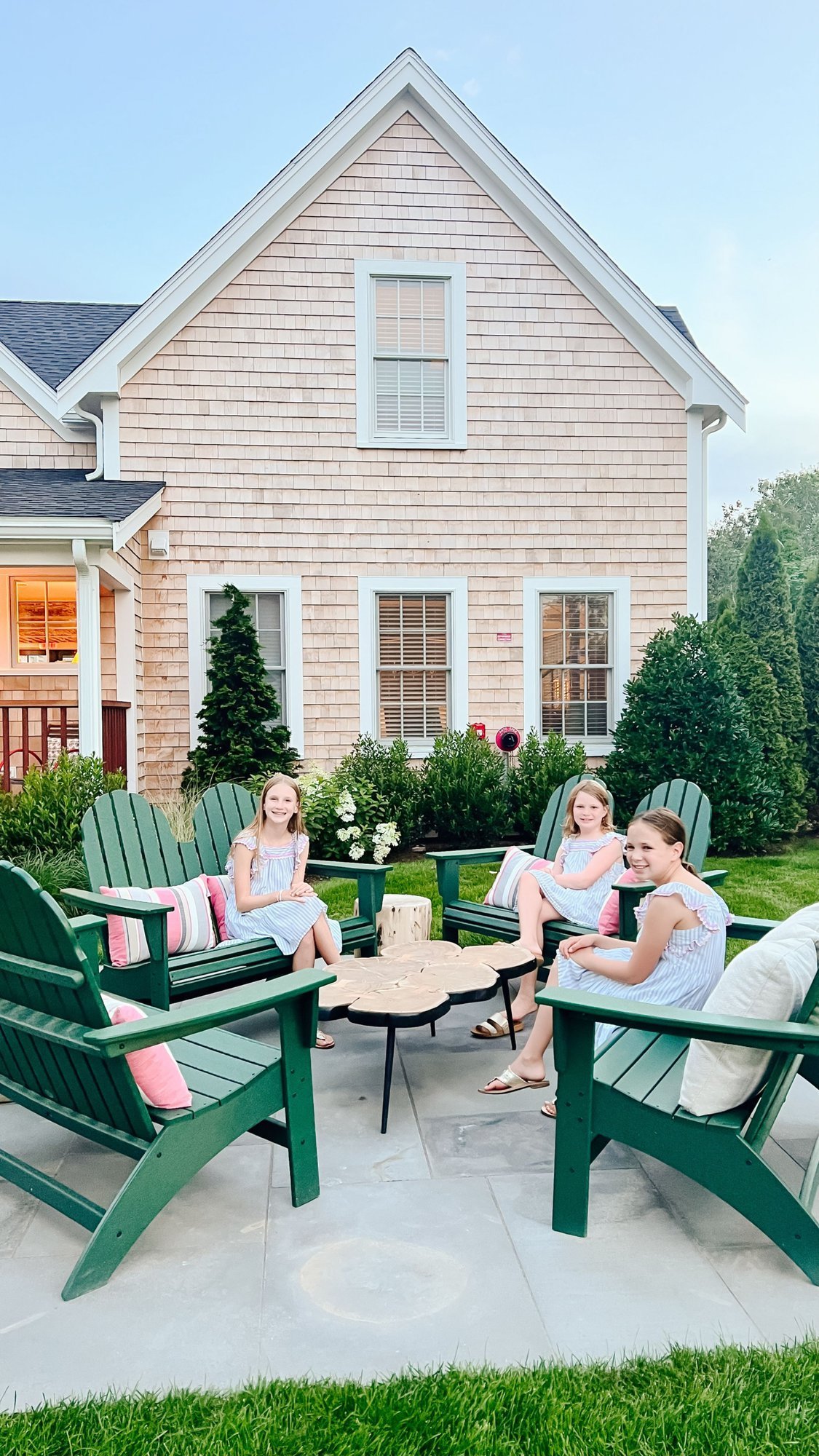 The Rooms
No two rooms are alike.
One of my favorite things about this new boutique hotel is that the rooms are all unique! You could stay several times and never have the same room.
When you arrive at the hotel, you'll notice an upscale, modern nautical theme. It fits in beautifully with the style of the island, with charm in every corner.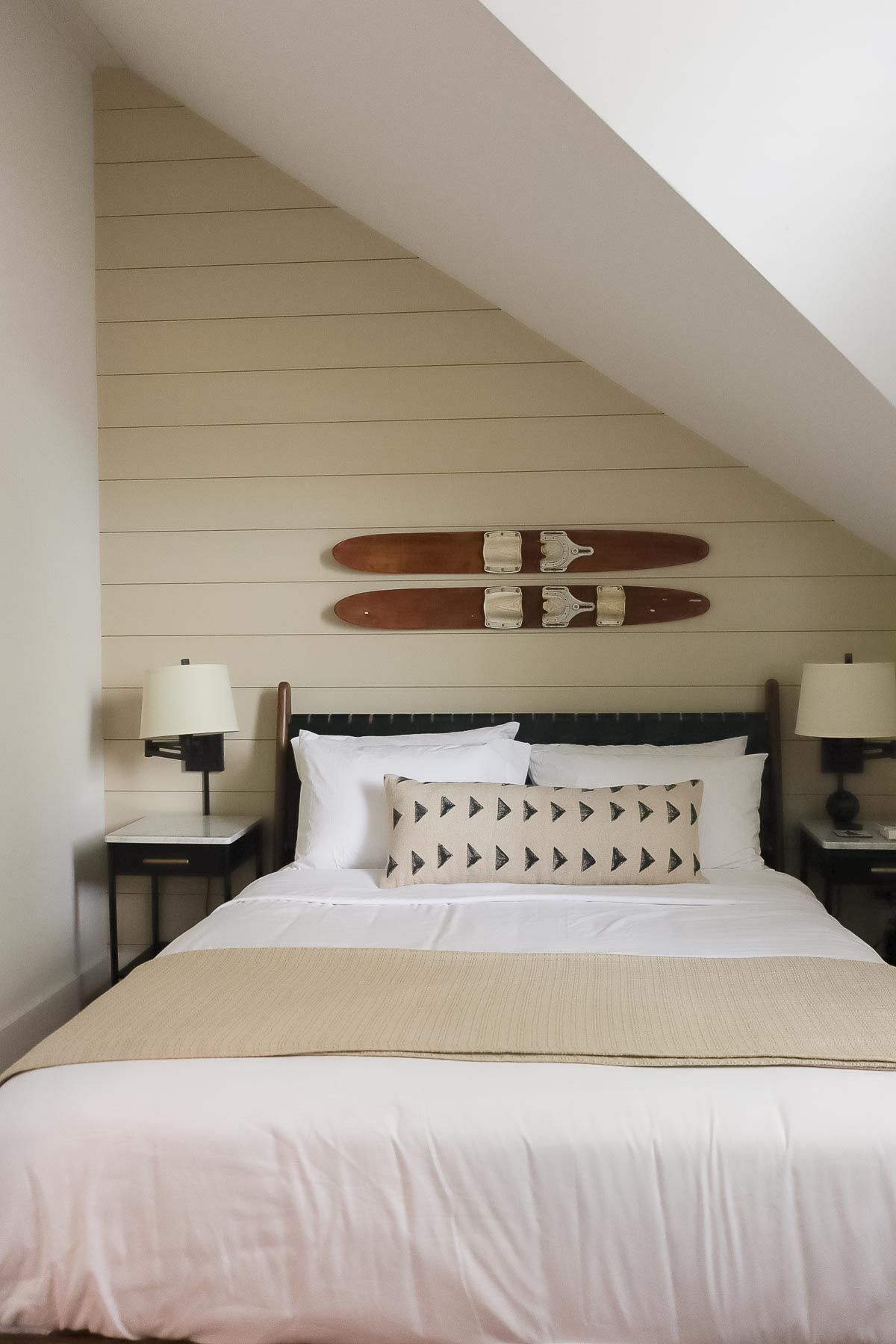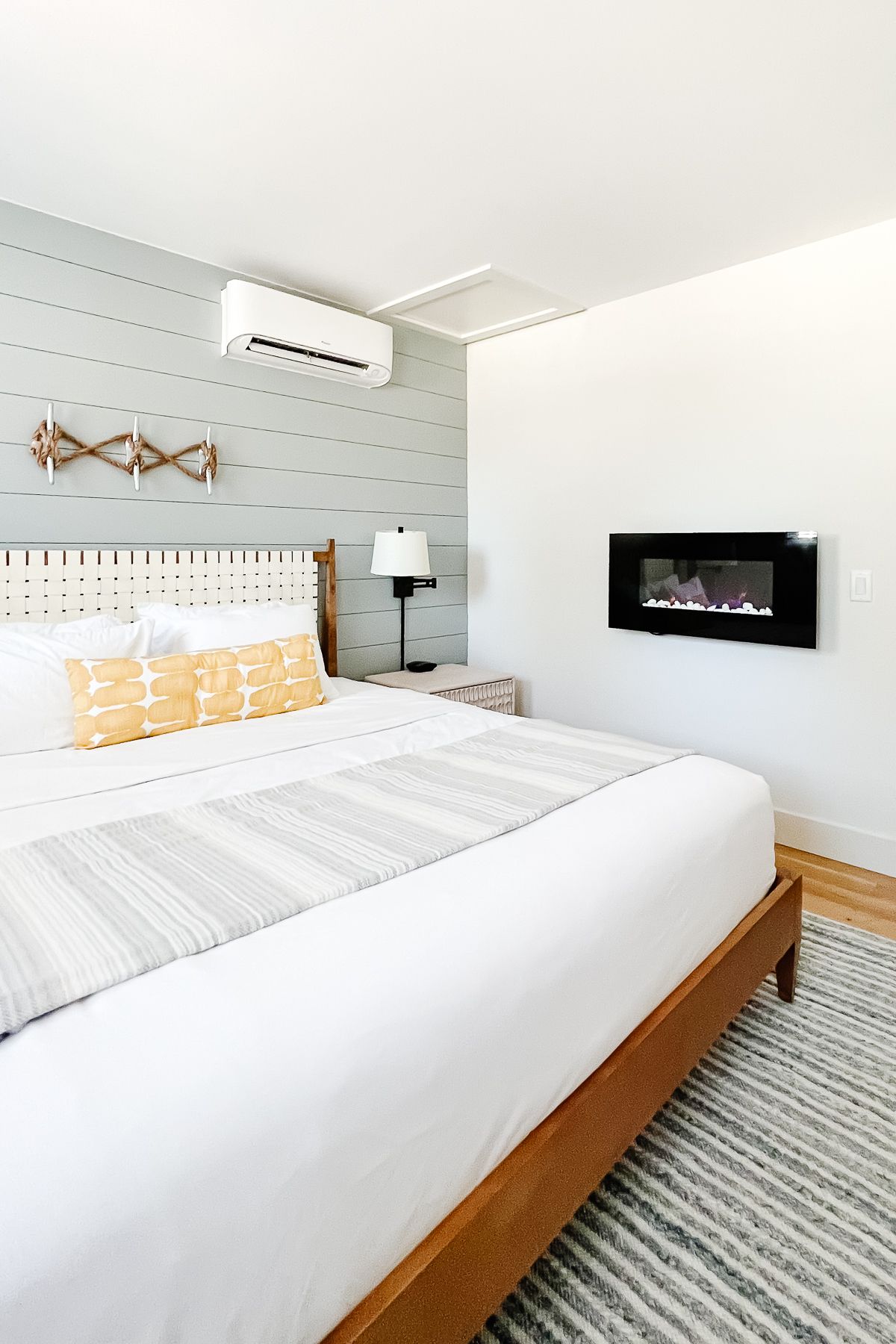 The architectural details were on point for New England charm: vaulted ceilings, dormer windows, lofted sleeping areas, and more.
The artwork choices added charm, with a reference to the area. The hotel is locally owned, and it is truly personalized to the island.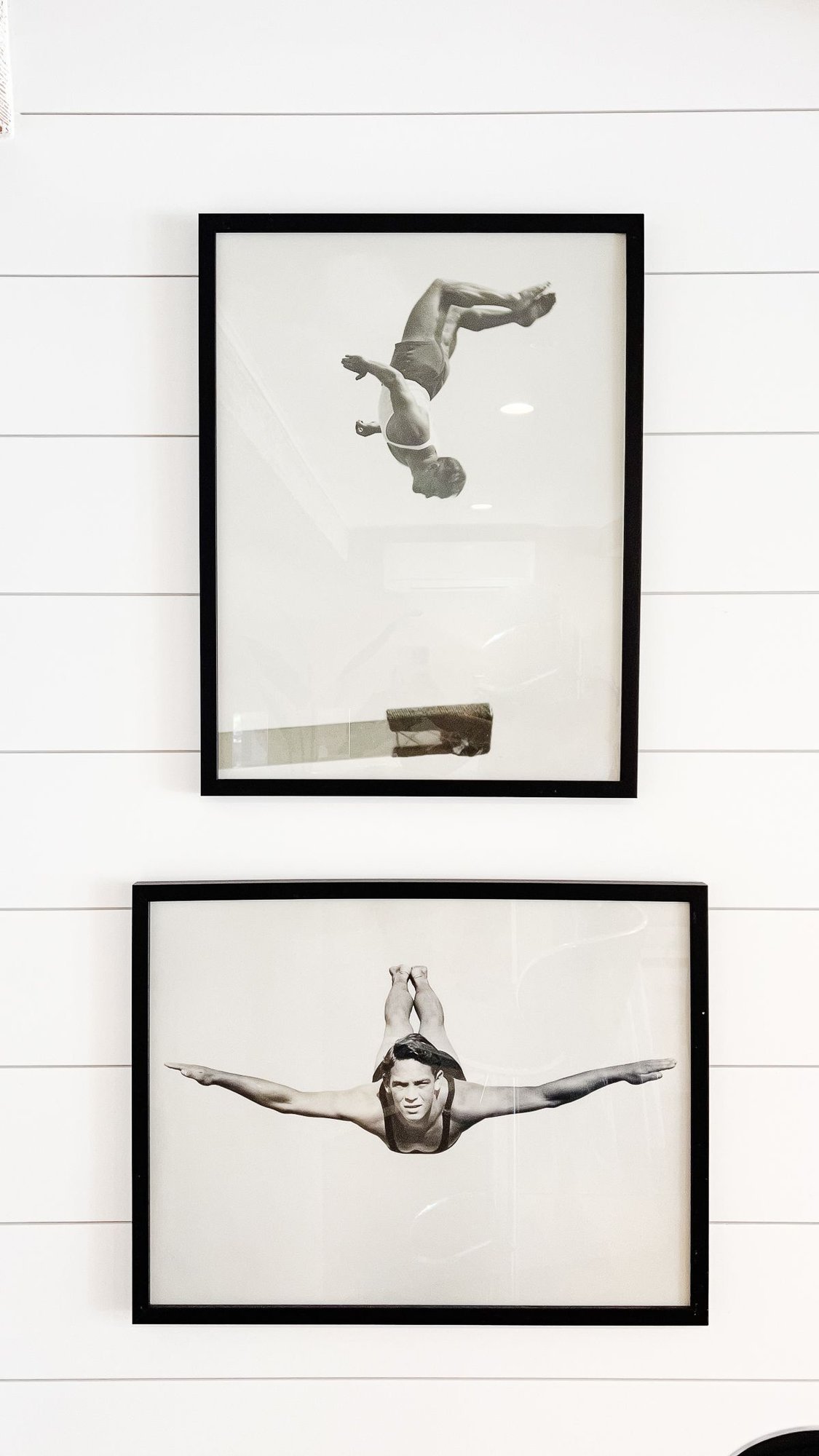 We loved noticing references to Franklin, the owner's French Bulldog, throughout the hotel.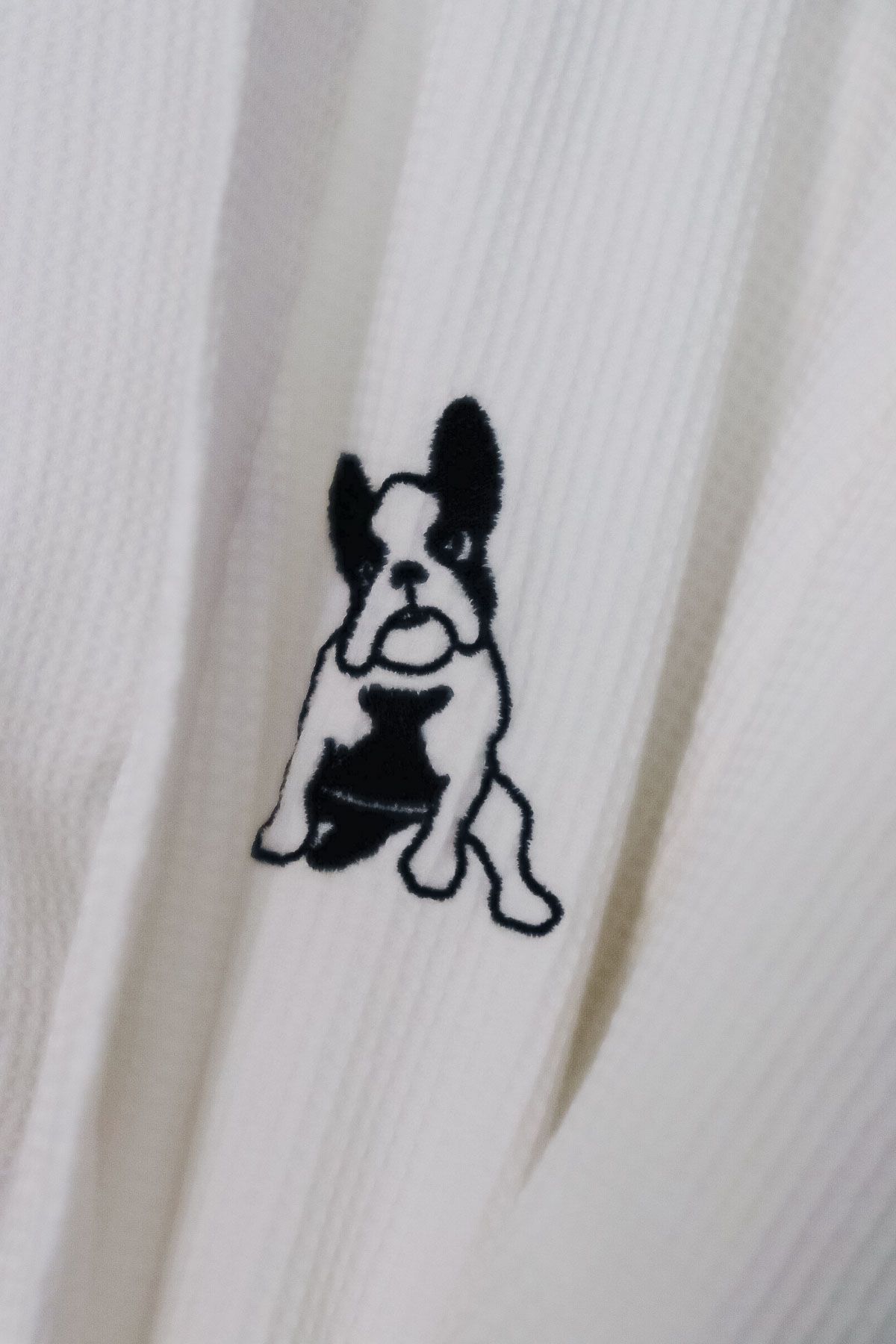 The architecture and design is steeped in island charm. It's lovingly decorated to make it feel like a home away from home. After long beach days and so much sightseeing, it was the ideal place for a little reprieve.
Each room is fitted with cozy complimentary bath robes and slippers for added comfort.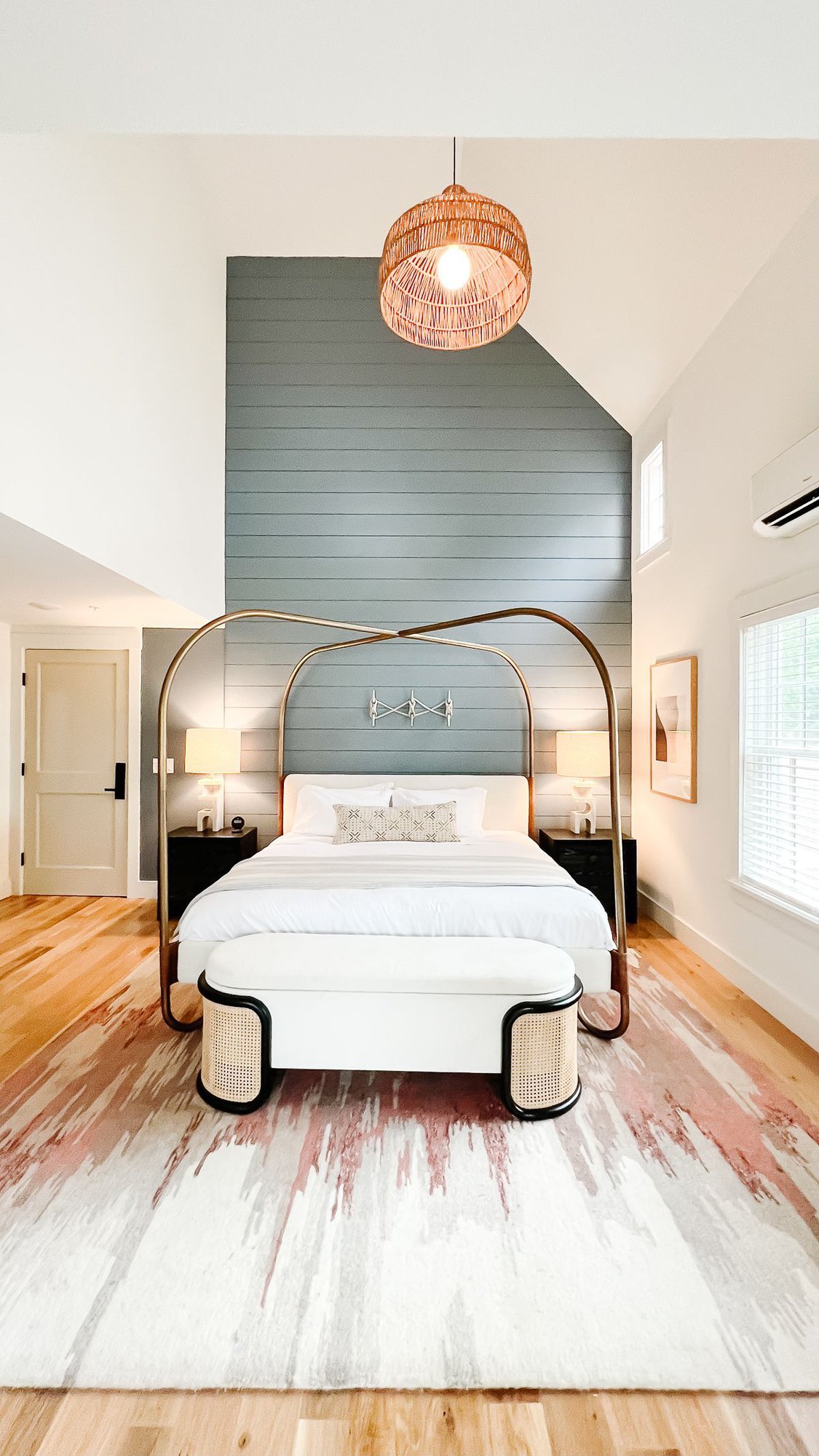 The Best Hotel Amenities for Martha's Vineyard with Kids
Here are a few of the reasons we enjoyed this hotel so much as a family of five:
Beach towels are provided and refreshed daily
Beach umbrellas
Beach chairs
Adjoining Bunk Bed Rooms are available
Best of both worlds – separate space for kids with an across the hall or second level room
While the hotel doesn't provide cots or pack and plays, access is simple through a local rental company, MV Baby Rent.
Accessible Rooms
Pet Friendly
Complimentary high speed internet
Lots of areas to hang out and relax
Breakfast on the patio
Gather around the Adirondack chairs after the kids go to bed
Large living room, dining room, coffee/breakfast area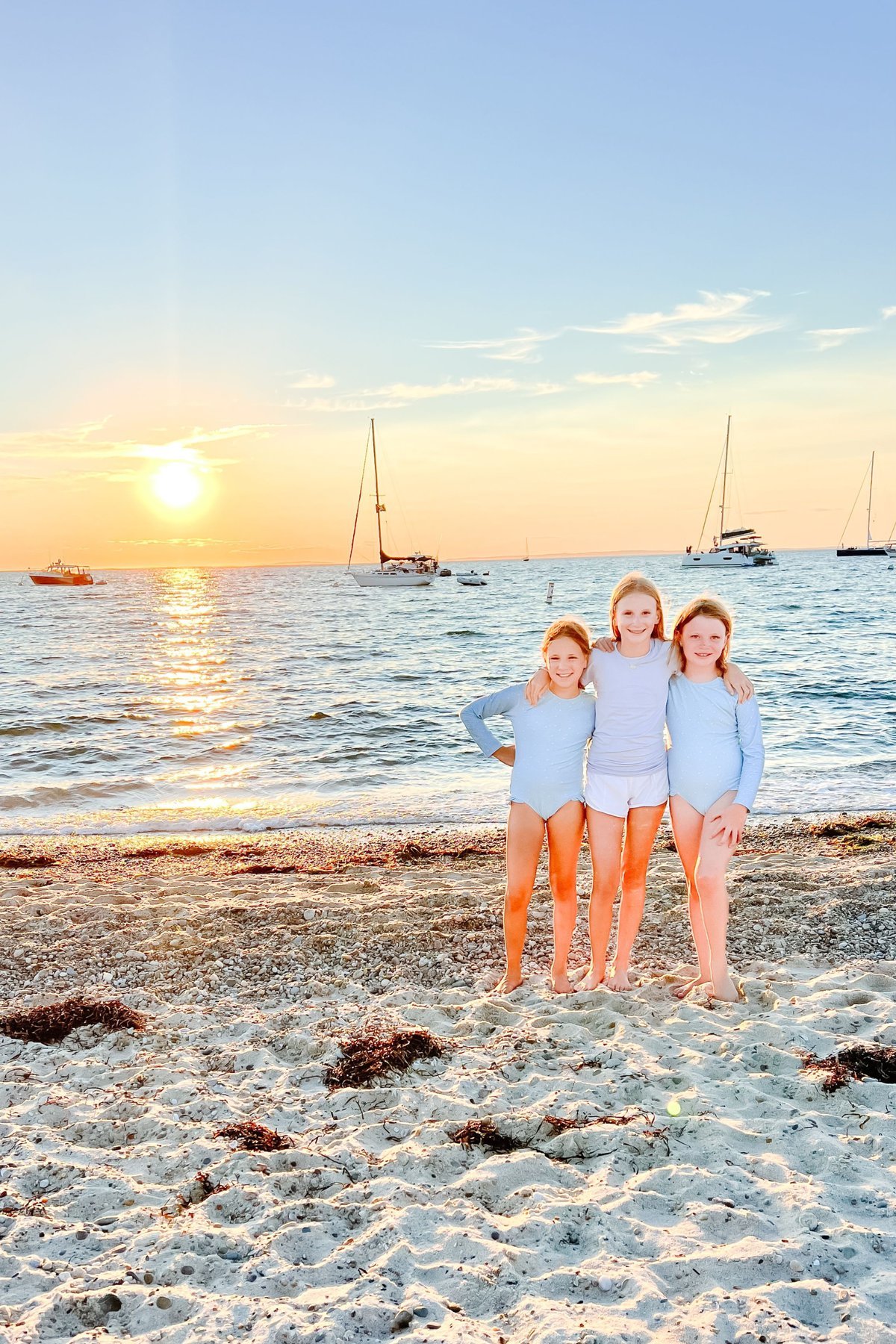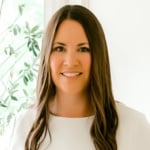 Tips
While the hydrangeas are at their peak in July, traveling to Martha's Vineyard and Nantucket in September is also great, because the crowds are lower.
Book the two story suite for optimal family fun and privacy!
Enjoy sunsets and wine on the Adirondack chairs for outdoor seating.
Rent bikes for even more family fun!
Relax with coffee on the patio swings.
Town Bar is right across the street – perfect place to enjoy cocktails and dinner!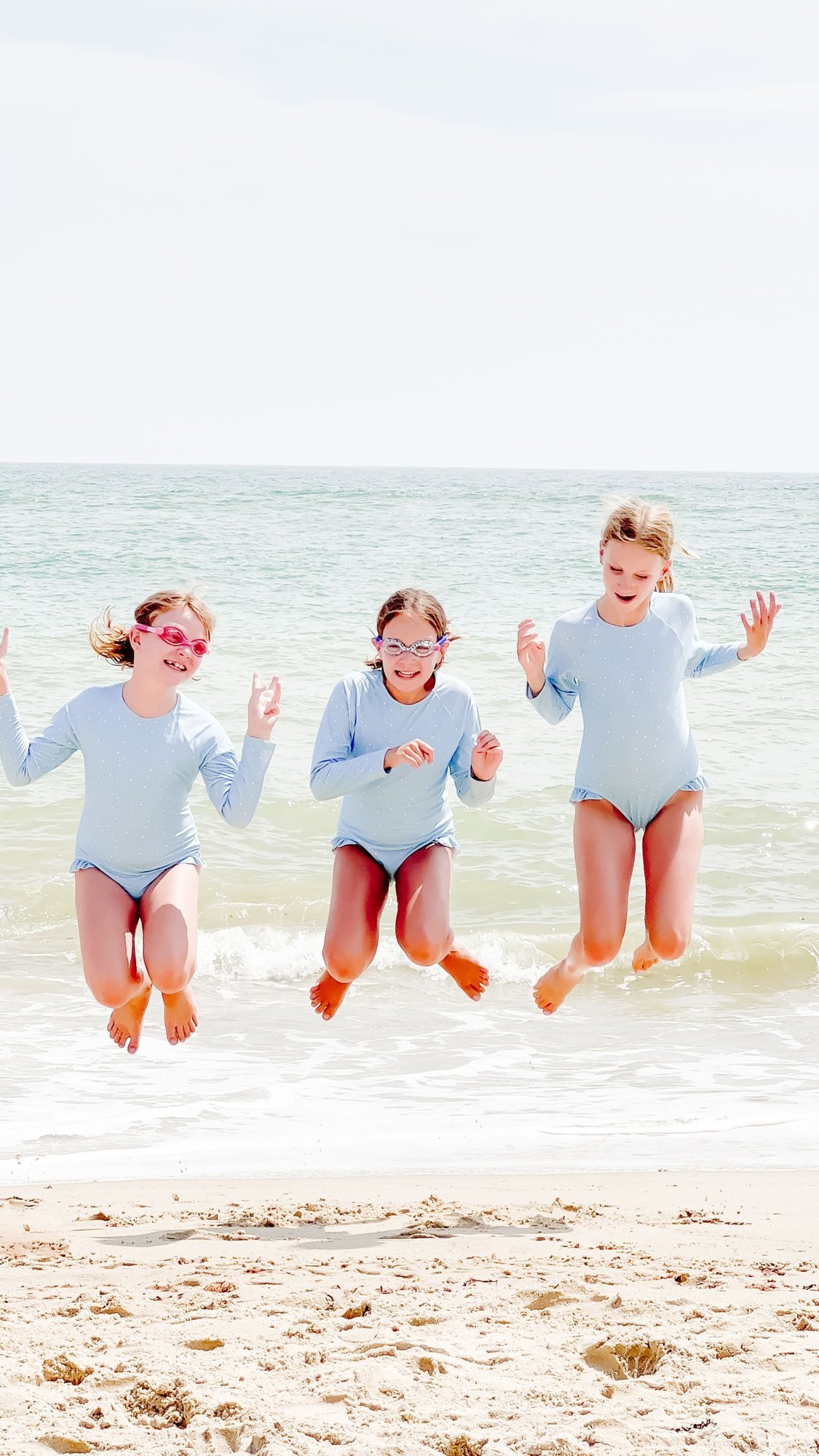 Frequently Asked Questions
What are the best family hotels in Martha's Vineyard?
The Franklin, a locally owned hotel (The Edgar Hotel and Morgan Hotel are equally beautiful, under the same ownership.)
Which Martha's Vineyard destinations are nearby?
Edgartown Lighthouse is .9 miles from The Franklin. Lighthouse beach is a 20 minute walk away!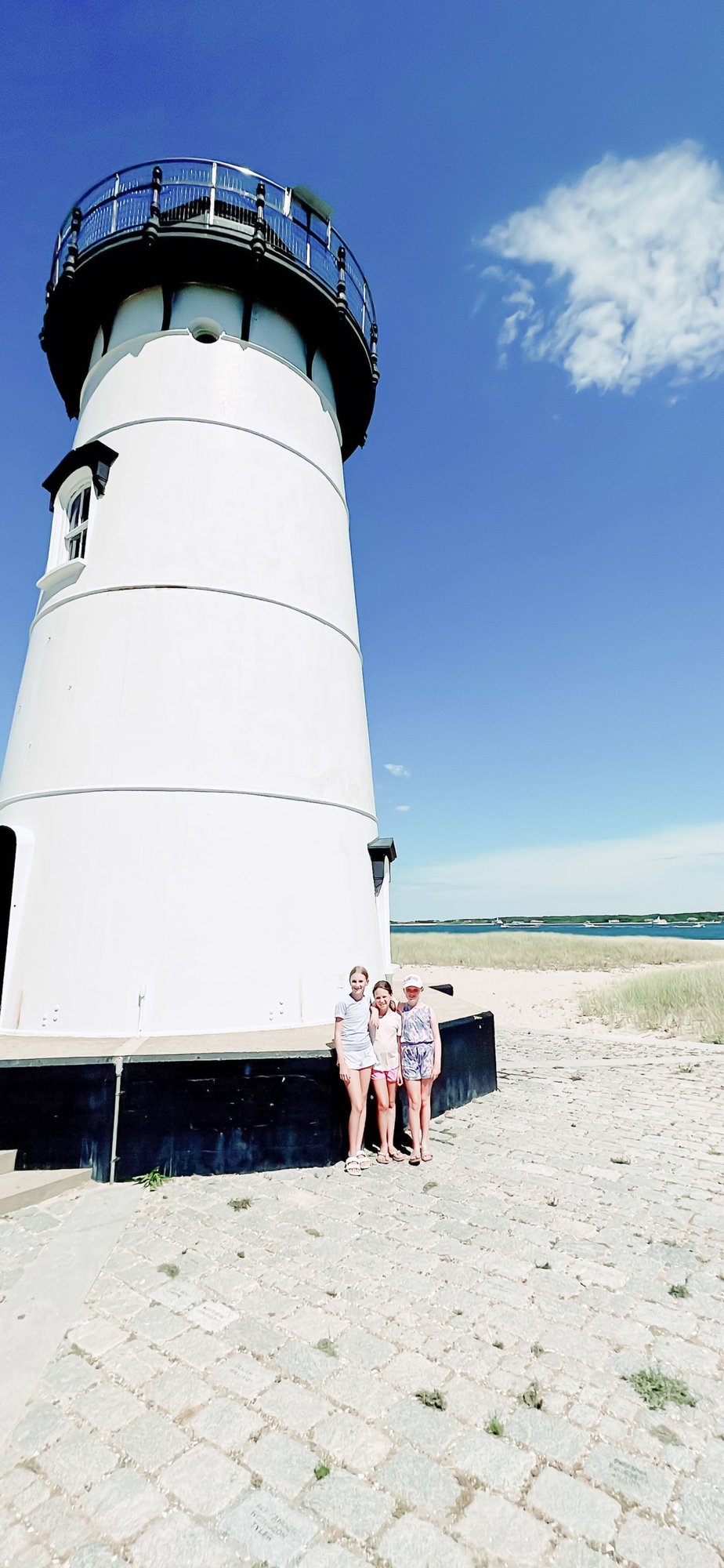 When is the best time to visit Martha's Vineyard?
The hydrangeas peak in July, but it's gorgeous all summer long! In fact, visiting through the fall can be wonderful as the crowds are lower.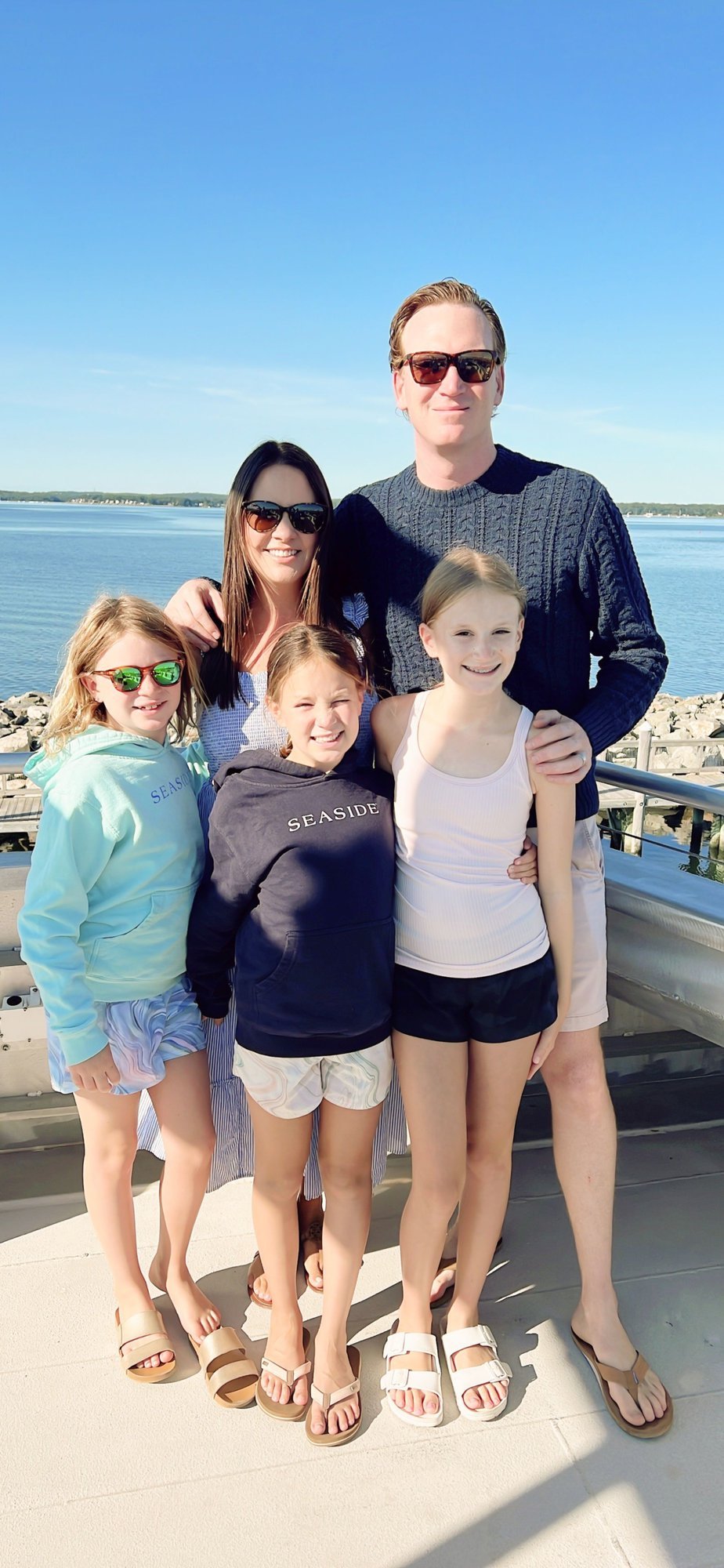 Have you traveled to Martha's Vineyard?
Let's keep in touch! Receive exclusive content, including never-seen-before photos, our favorite home decor DIYs and more!