Get all the details on 50+ things to do in St. Louis! St. Louis is culturally rich and bursting at the seams with fun and adventure. We have gorgeous gardens, endless parks, children's museums, breweries and more.
This comprehensive round-up includes free things to do in St. Louis, too… including our world-famous St. Louis zoo! Yes, our wonderful zoo is free.
You'll find info about the best St. Louis parks, St. Louis water features, and even day trips from St. Louis! Learn about all the fun from a St. Louis native who loves to share all the best secrets.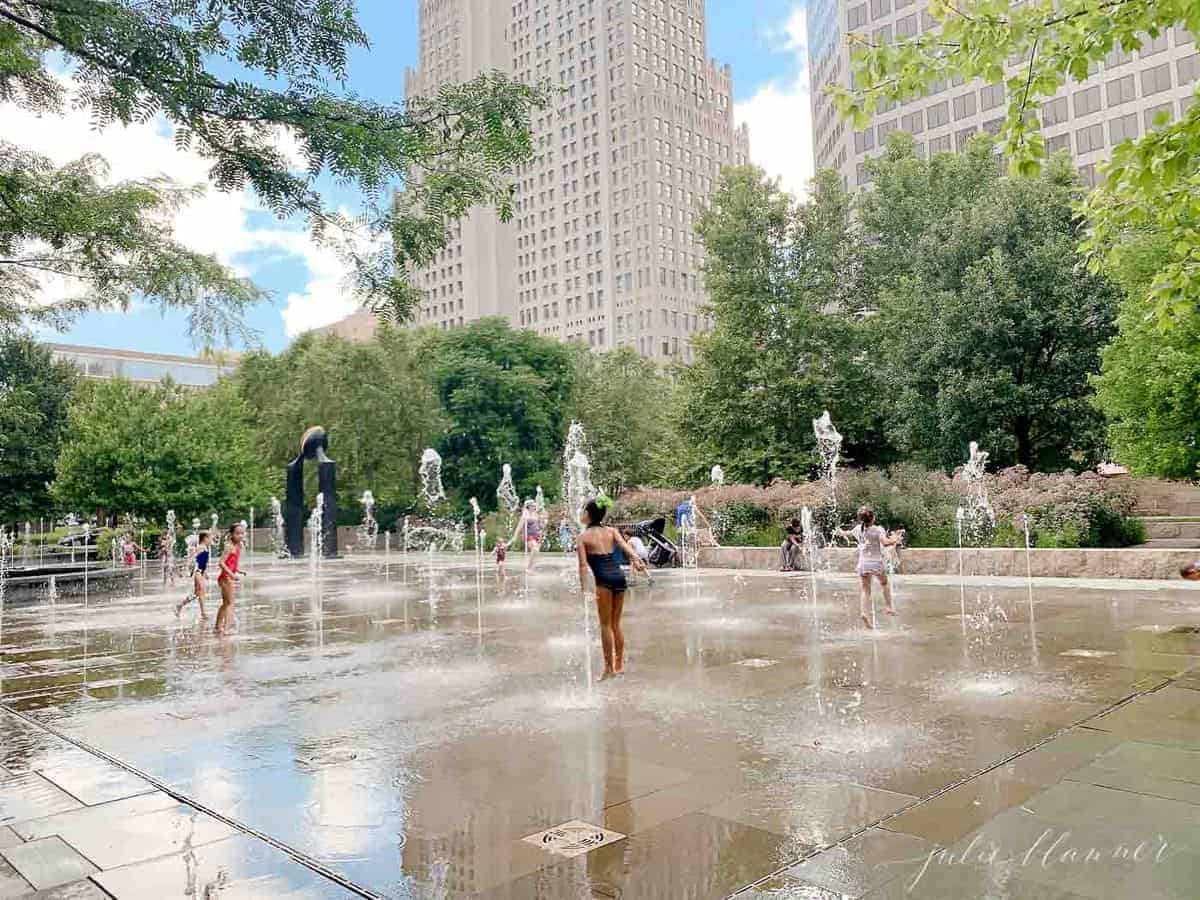 St. Louis is known as the gateway to the West. It's nestled in the center of the United States, so it's no surprise that you might find it to feel warm and friendly!
It's just a four hour drive from Kansas City, Memphis, Louisville, Branson and a five hour drive from Nashville and Chicago! It's easily accessible by trains, planes and automobiles.
One of the many things I love about living here (and why I returned so many years later), is that there are so many diverse things to do in St. Louis! Whether you're heading out on an adult adventure or seeking family entertainment, there's an endless amount of fun to be had and culture to soak up.
The best part? Most of it is FREE!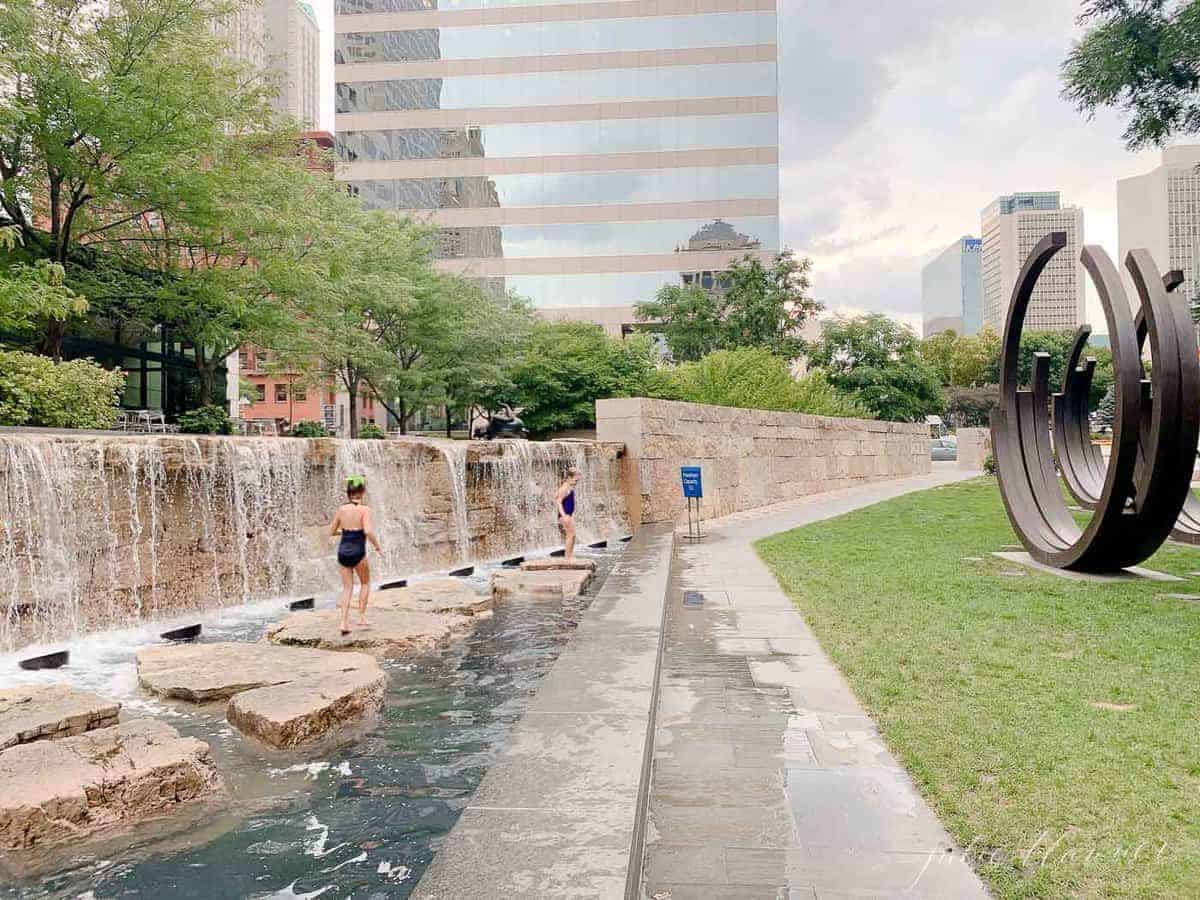 Originally published August 7th, 2019, this post was is continuously updated with current links and information.
St. Louis Attractions
Whether you live in St. Louis, are visiting for a weekend or a week, you are sure to enjoy all the city has to offer! This post filled with Things to do in St. Louis is long overdue.
As a native St. Louisan who has returned to fall in love with the city all over again, I'm excited to finally share some of our favorite things to do in St. Louis.
So many friends (including those visiting and those who live here) ask what to do in St. Louis. Several years ago, I compiled a list on iPhone notes that I refer to as the girls and I head out to explore each day.
This is a much more organized version of that list! It's very comprehensive and I've included links to each St. Louis Attraction for ease of use. Save or pin for later to aid in your trip planning!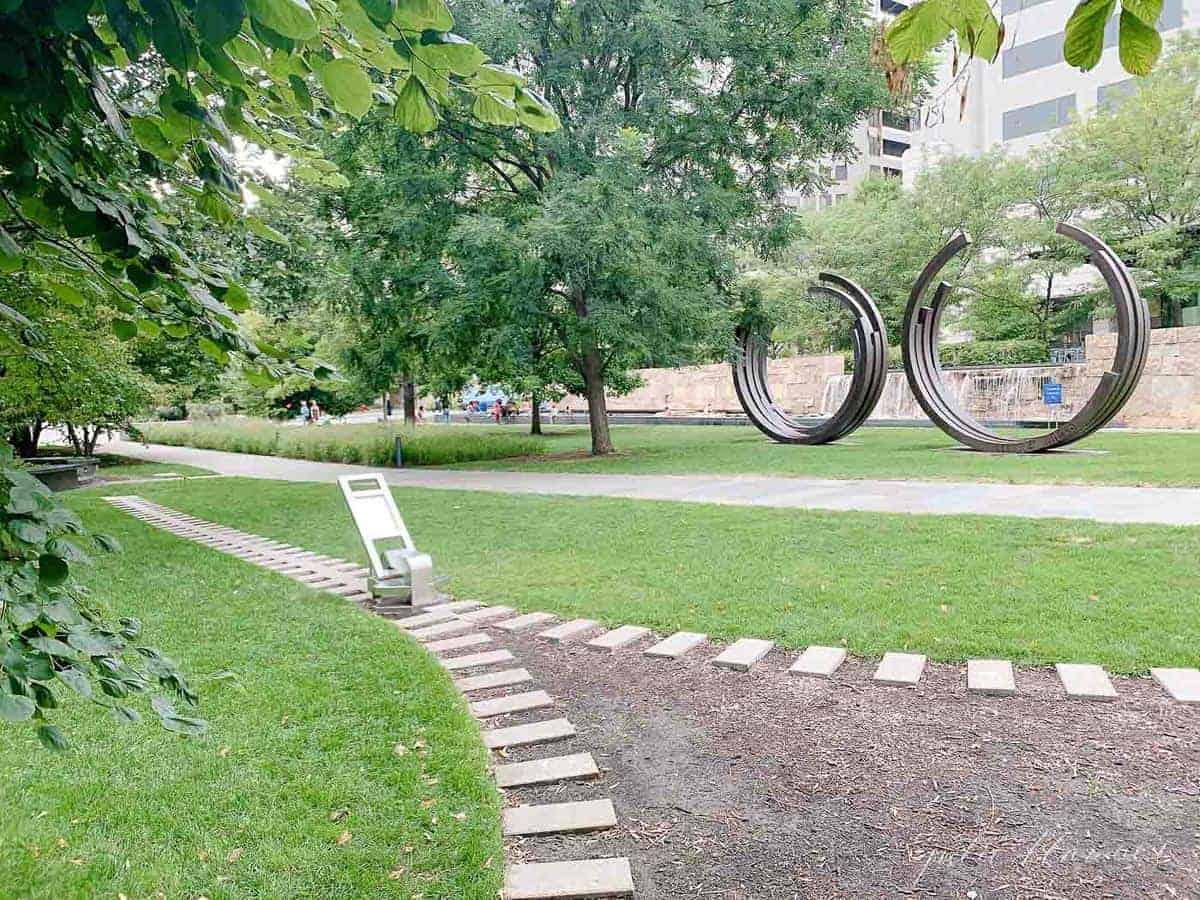 Things to Do in St. Louis
Arch – get a beautiful overview of the history of St. Louis and skyline view with a visit to the newly renovated grounds of the historic National Monument! Take a tram ride to the top to discover St. Louis – from above!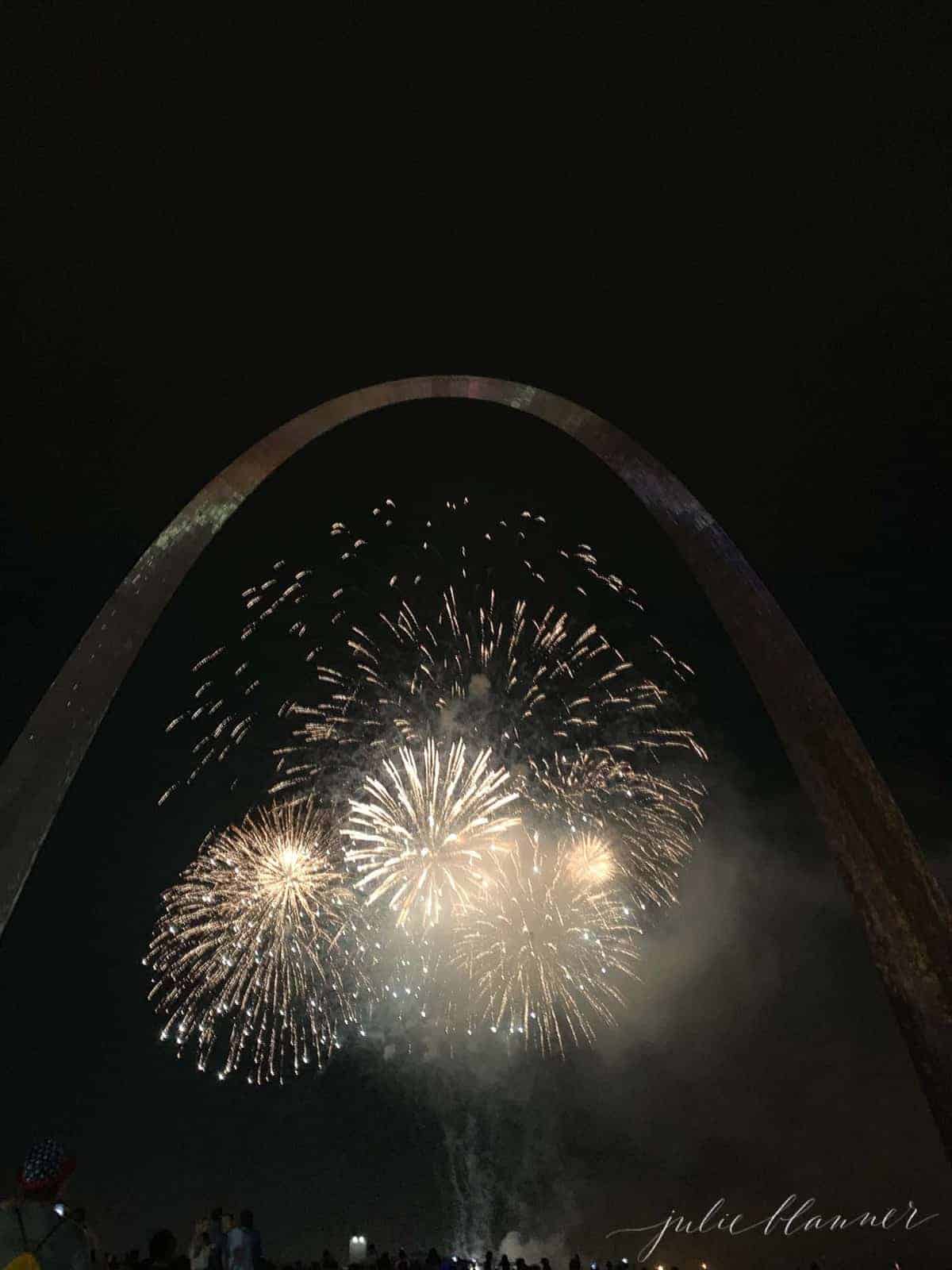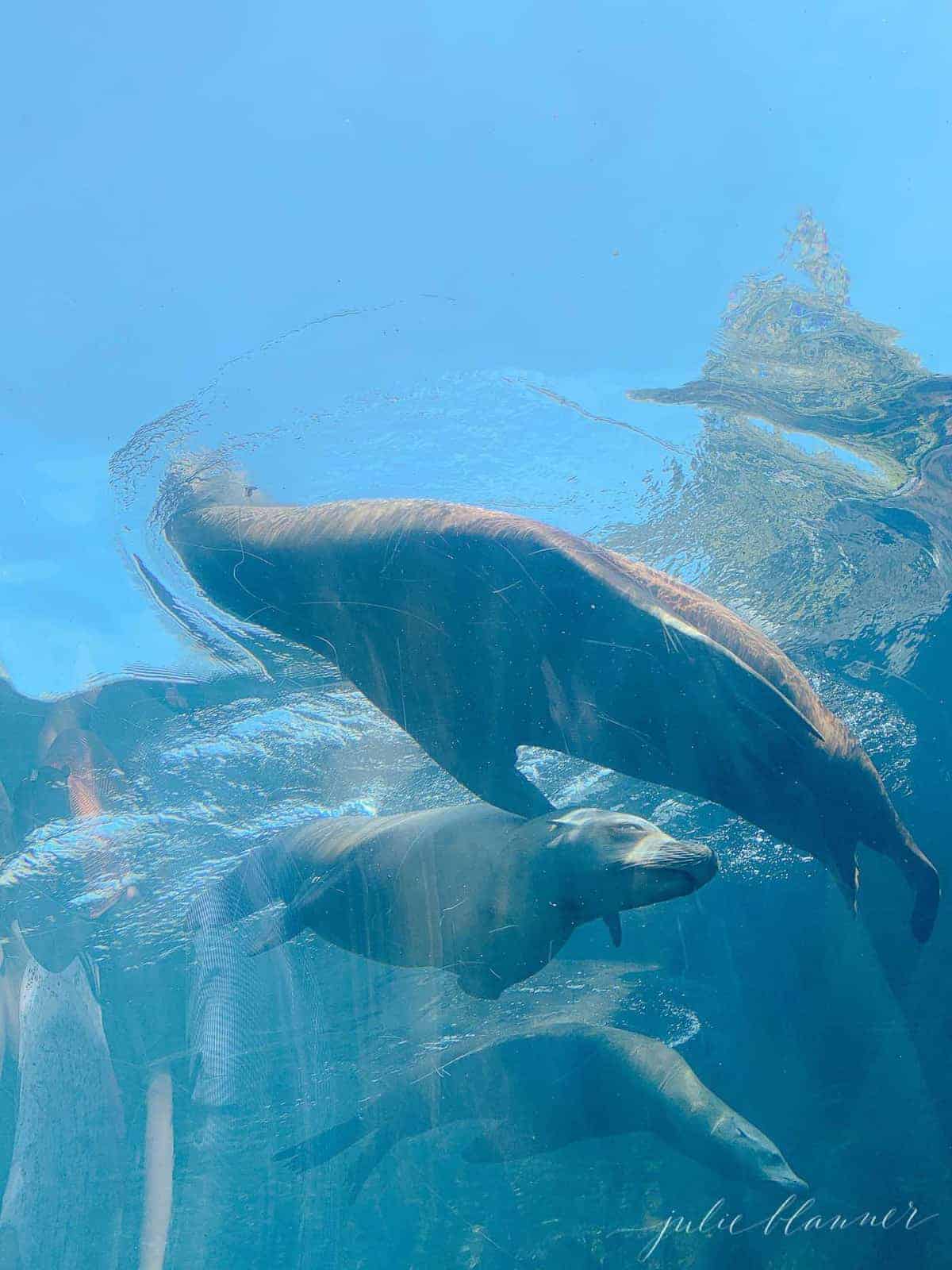 Jewel Box – a gorgeous greenhouse nestled in Forest Park
Magic House – a hands-on children's museum.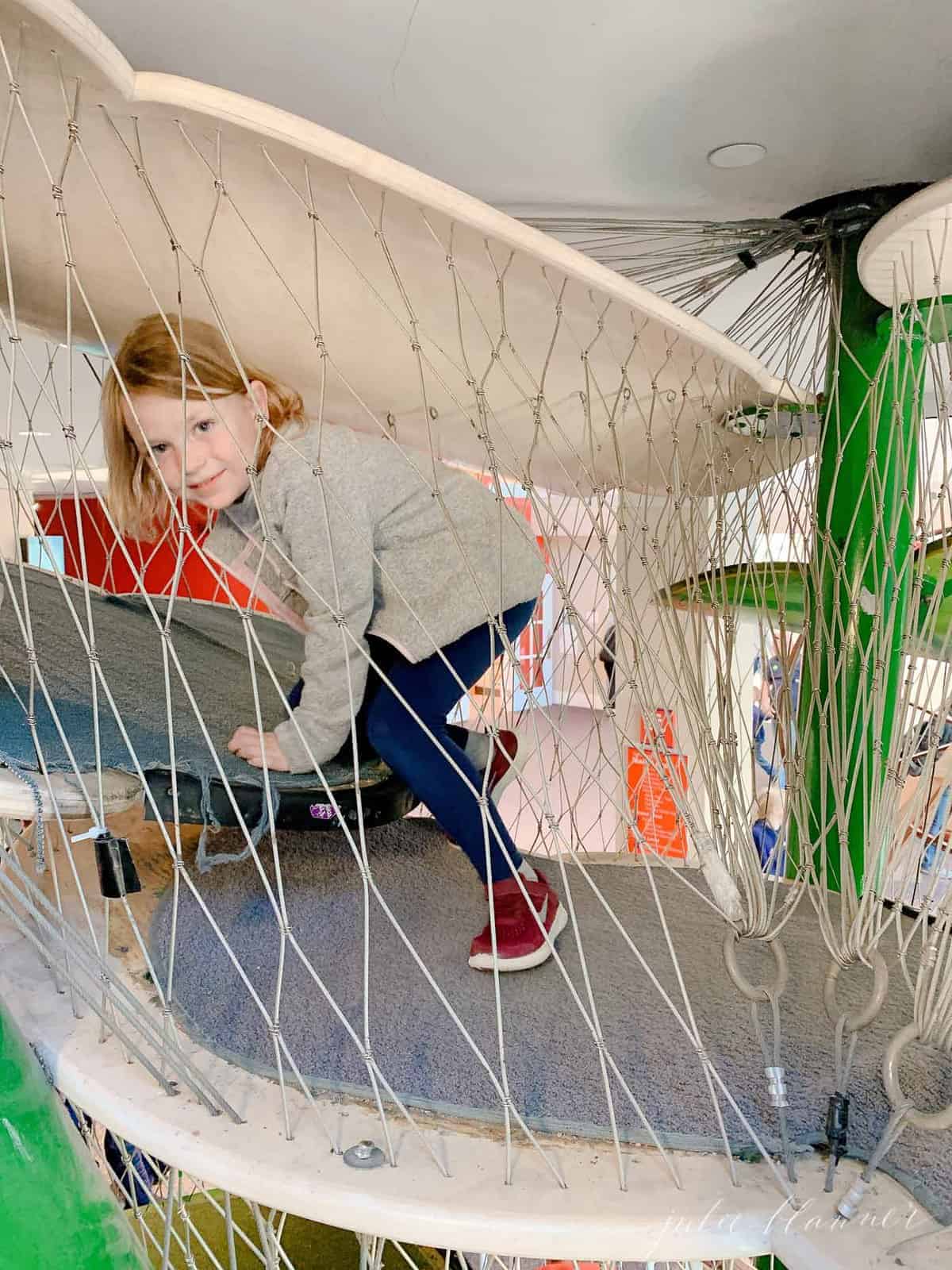 Museum of Transportation – take a ride in a street car, train, push train and explore this one of a kind museum of transportation.
City Museum – an incredibly imaginative indoor and outdoor play land for adults and kids alike, made from recylcled materials. Truly, there's no place like it!
Healthworks – take a walk through the human body to learn about health in a whole new way!
Botanical Gardens – take the tram or take a walk to experience nature at its finest! Enjoy the Children's garden (April-October) with a splash pad, outdoor kitchen, treehouse, slides, vine swings and more. Peruse the rose garden, feed the fish at the koi pond and more. Don't miss their special events.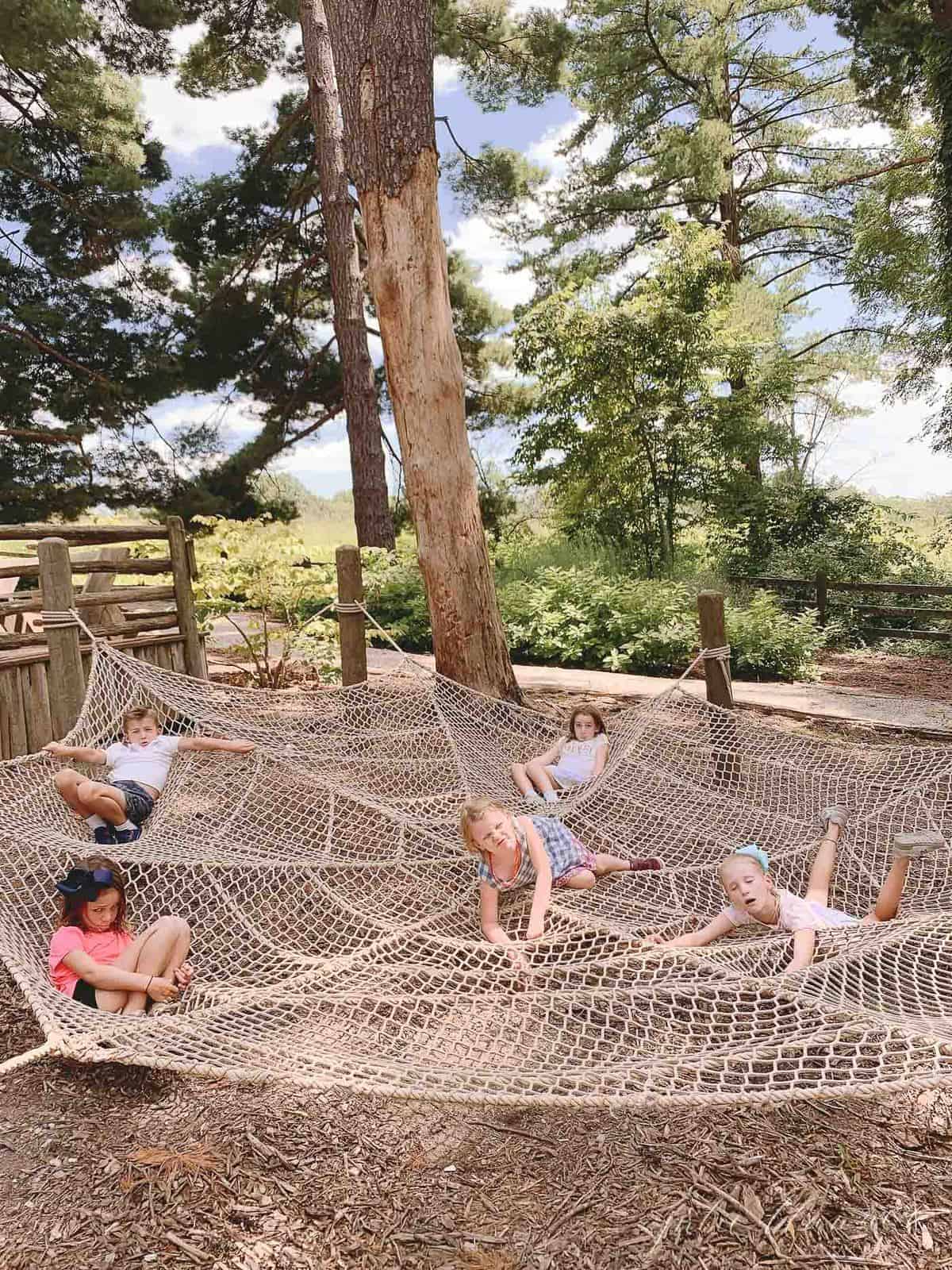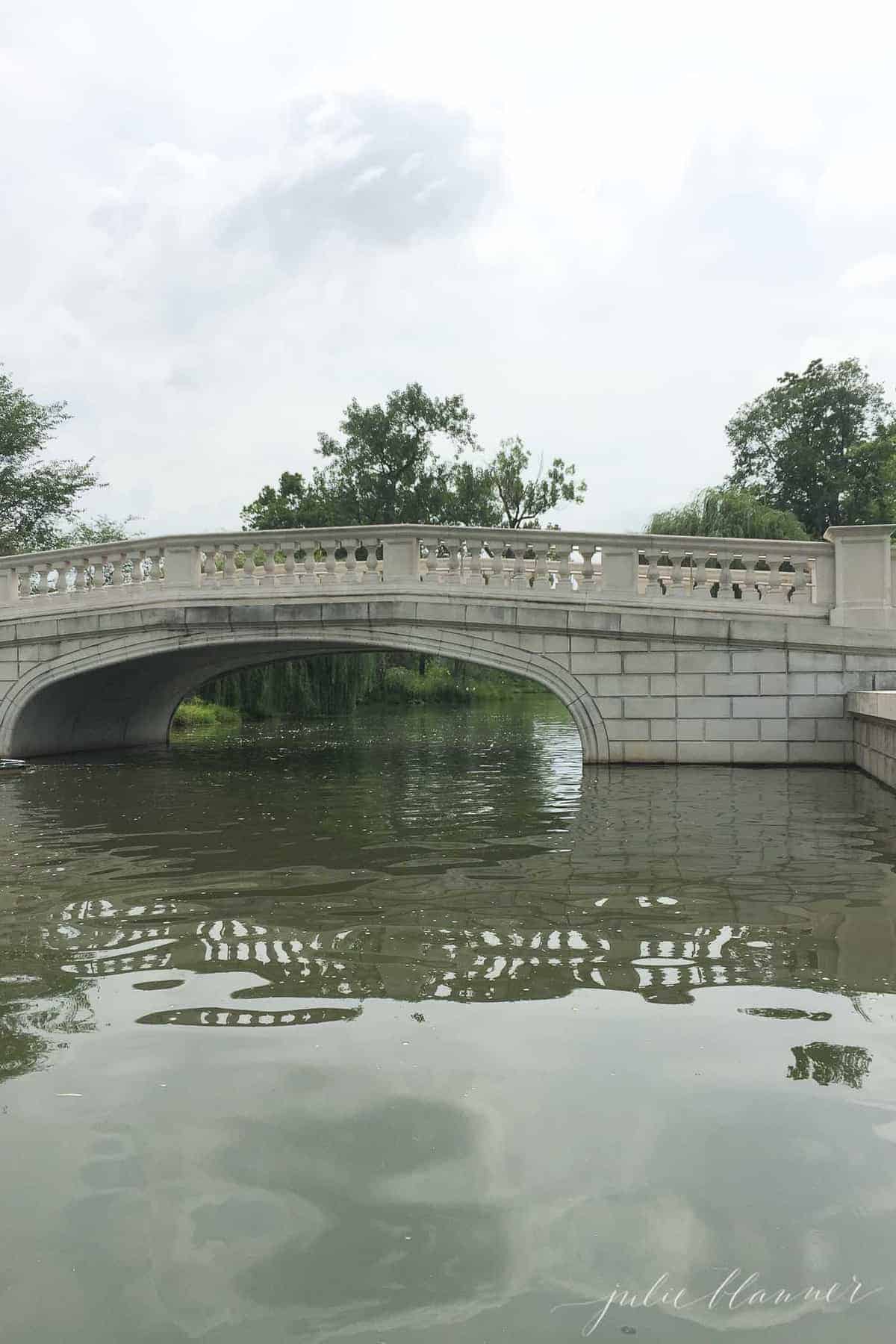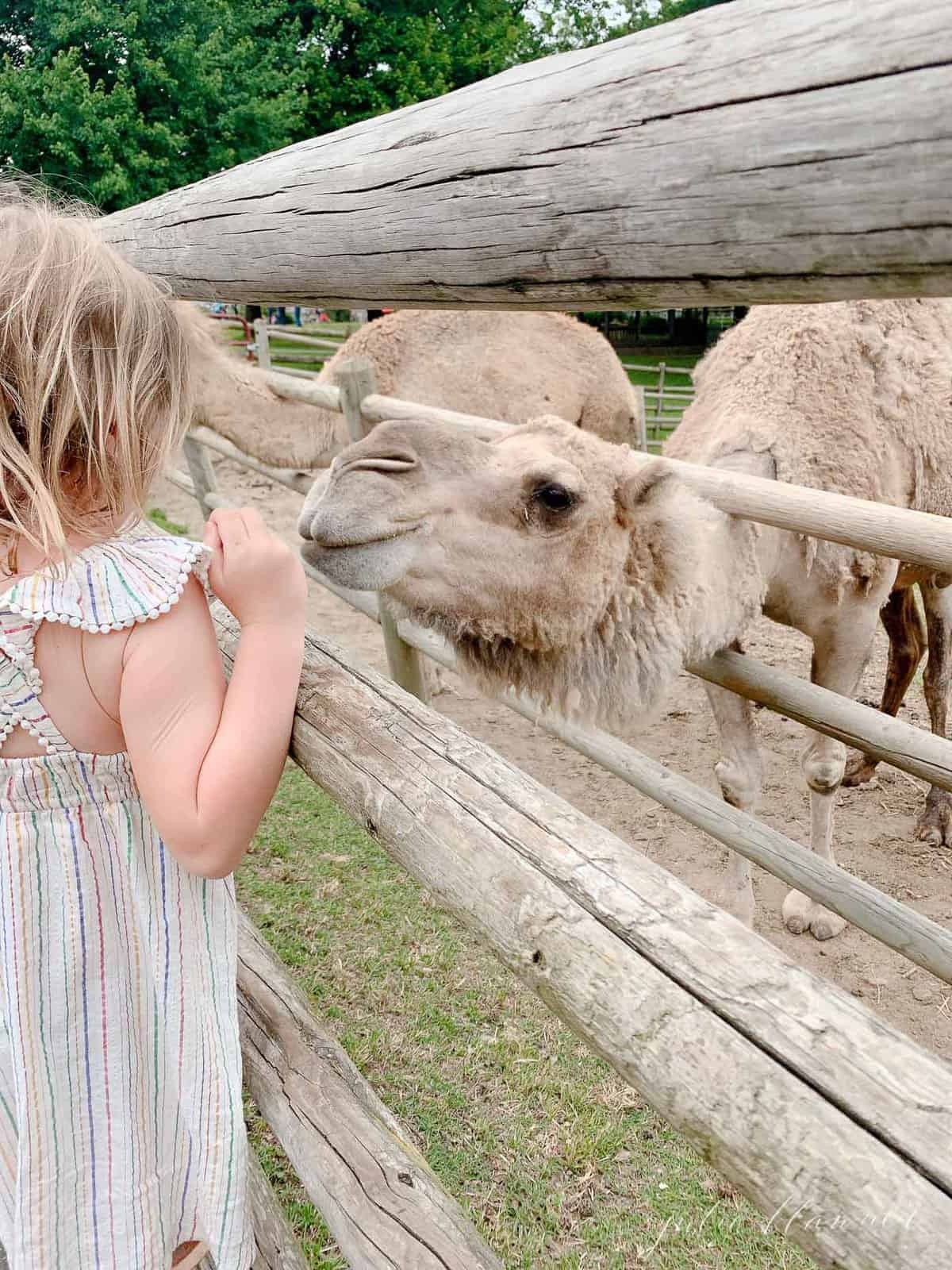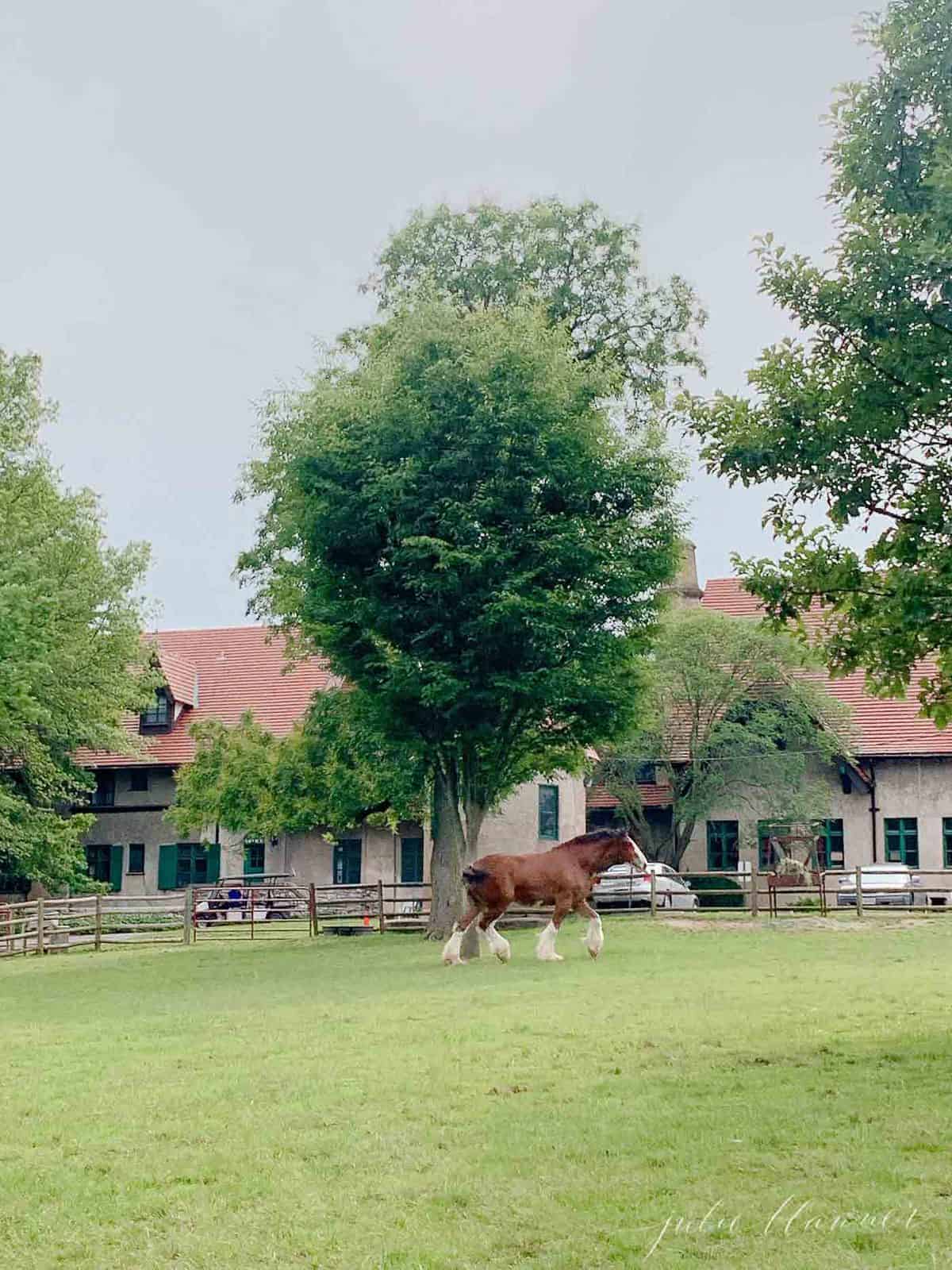 Best St. Louis Parks
Forest Park – a 1300 acre urban park where the 1904 World's Fair took place. Free tours available, see schedule. There's so much culture packed into one park, including the Missouri History Museum, Zoo, Muny, St. Louis Art Museum and Science Center. In addition you'll find the Boathouse, Jewel Box, tennis courts, golf, playgrounds, picnic areas and beautiful trails nestled among gorgeous landscaping, lakes and more.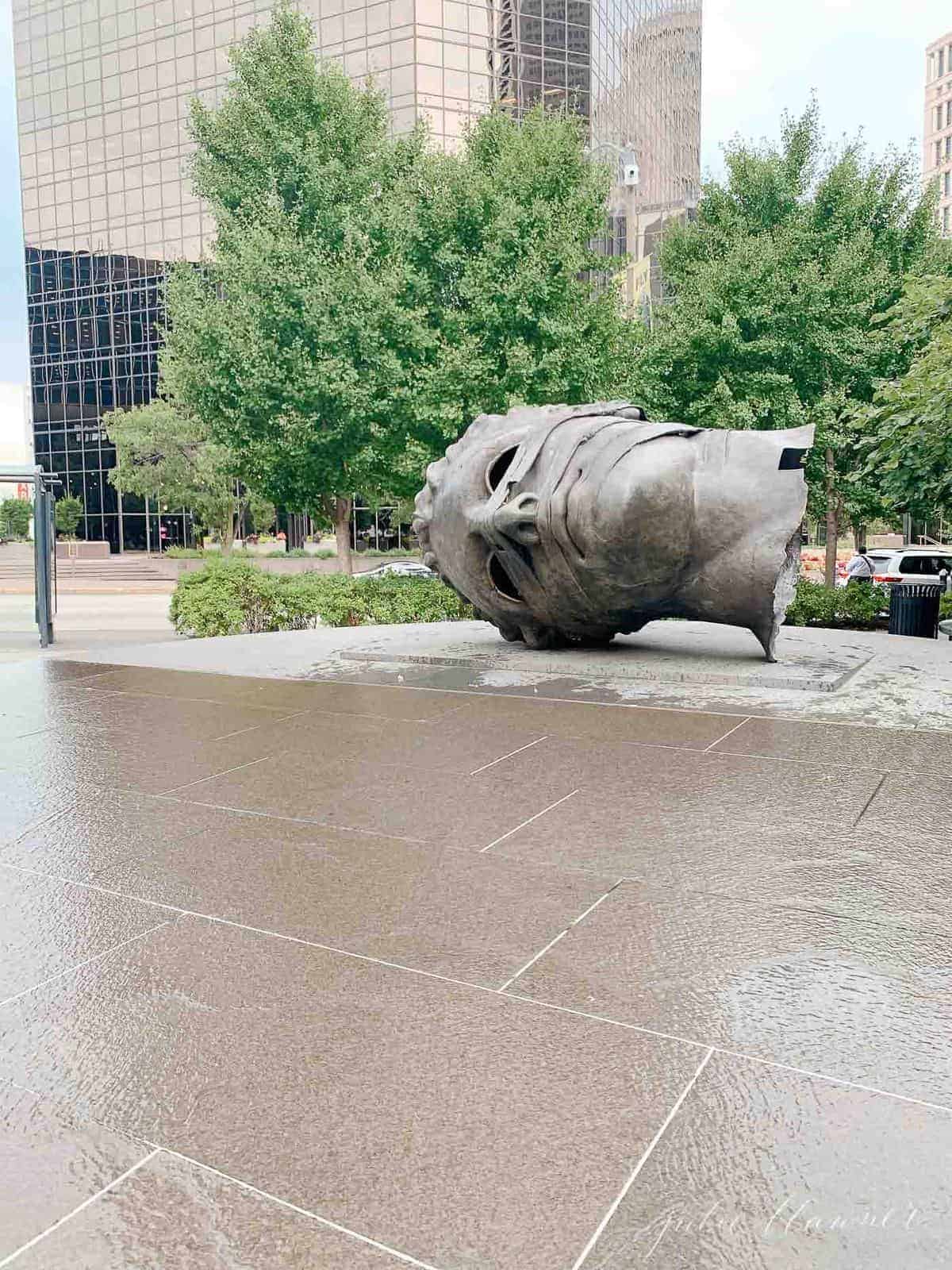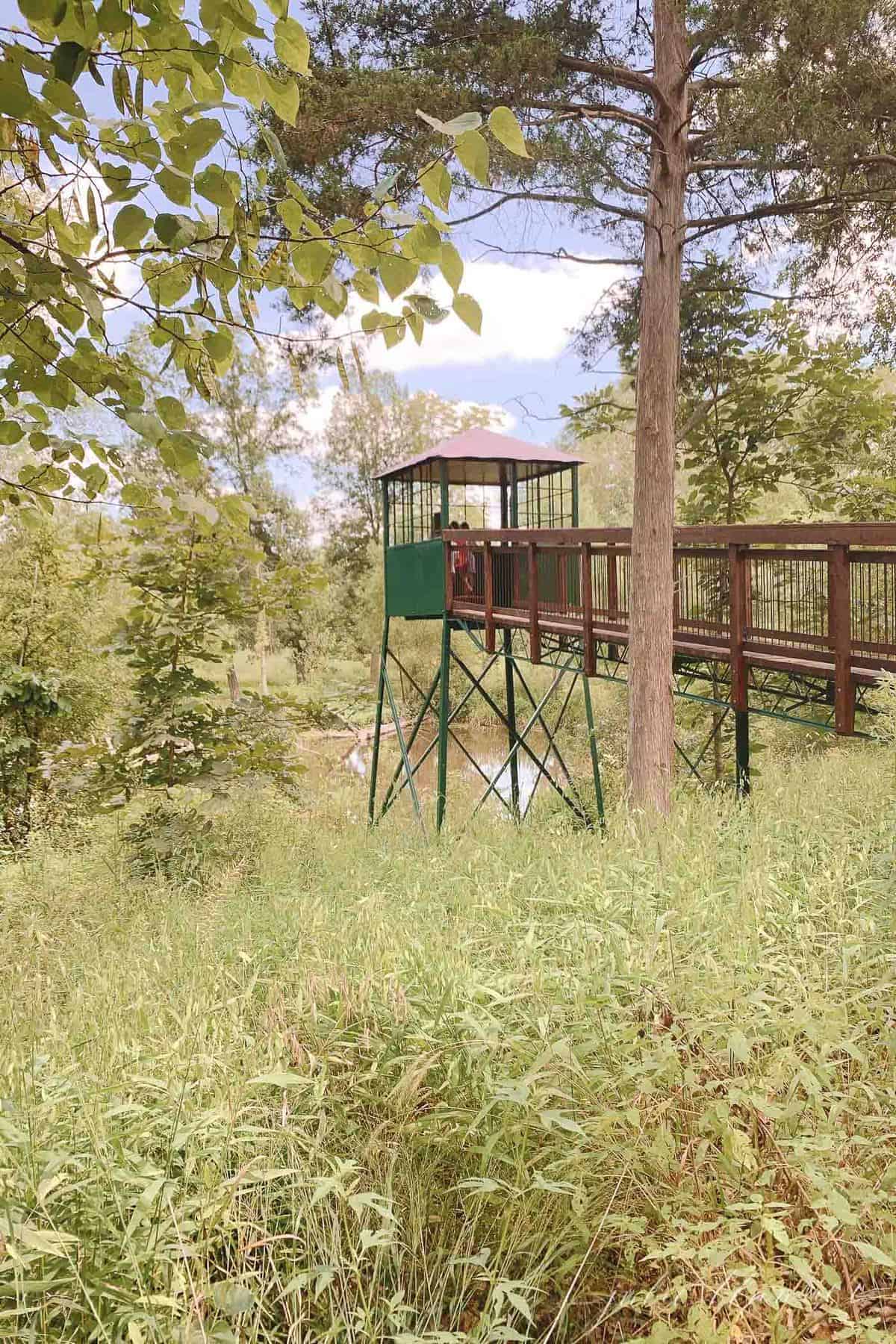 Free Things to Do in St. Louis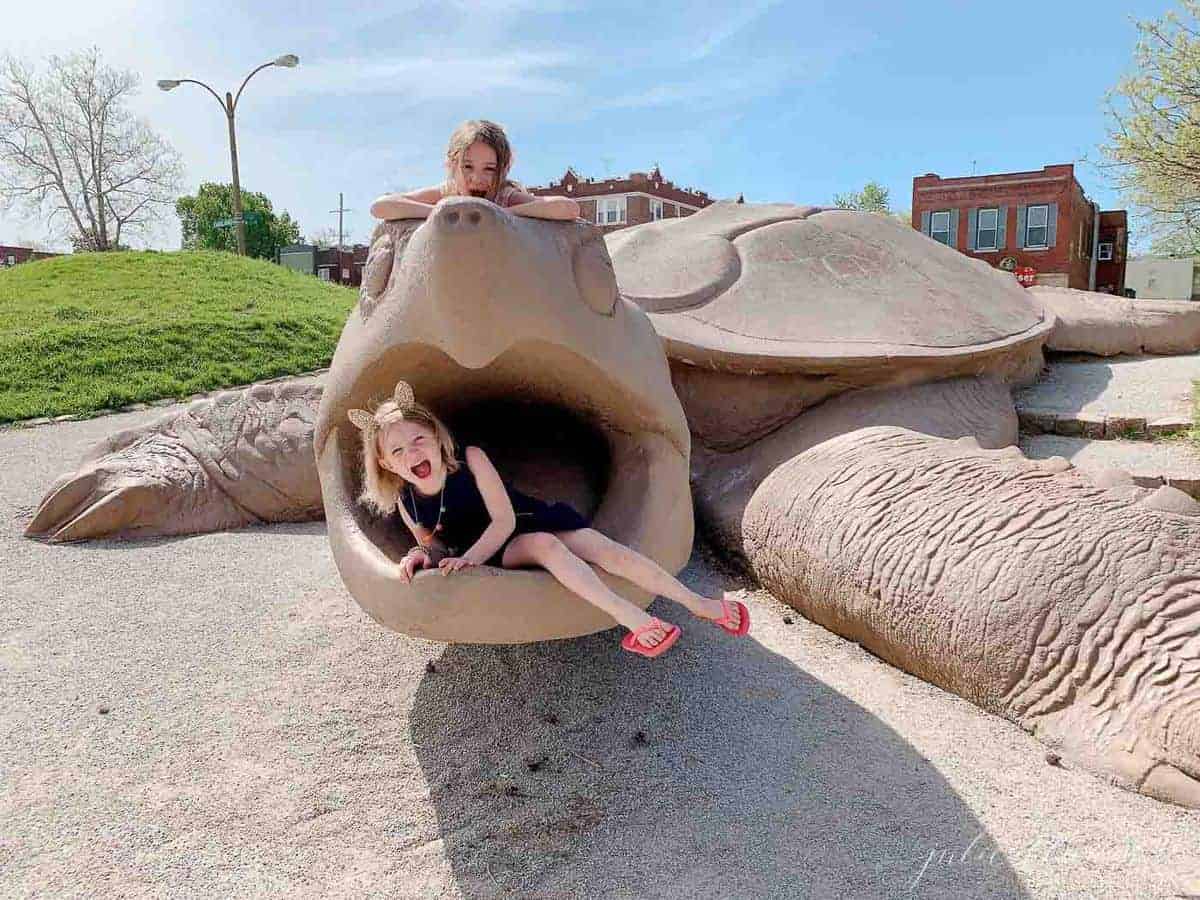 What to Do in St. Louis in A Weekend
This will be different for everyone depending upon who is visiting, but if I had to do St. Louis in a weekend, this would be my can't-miss list!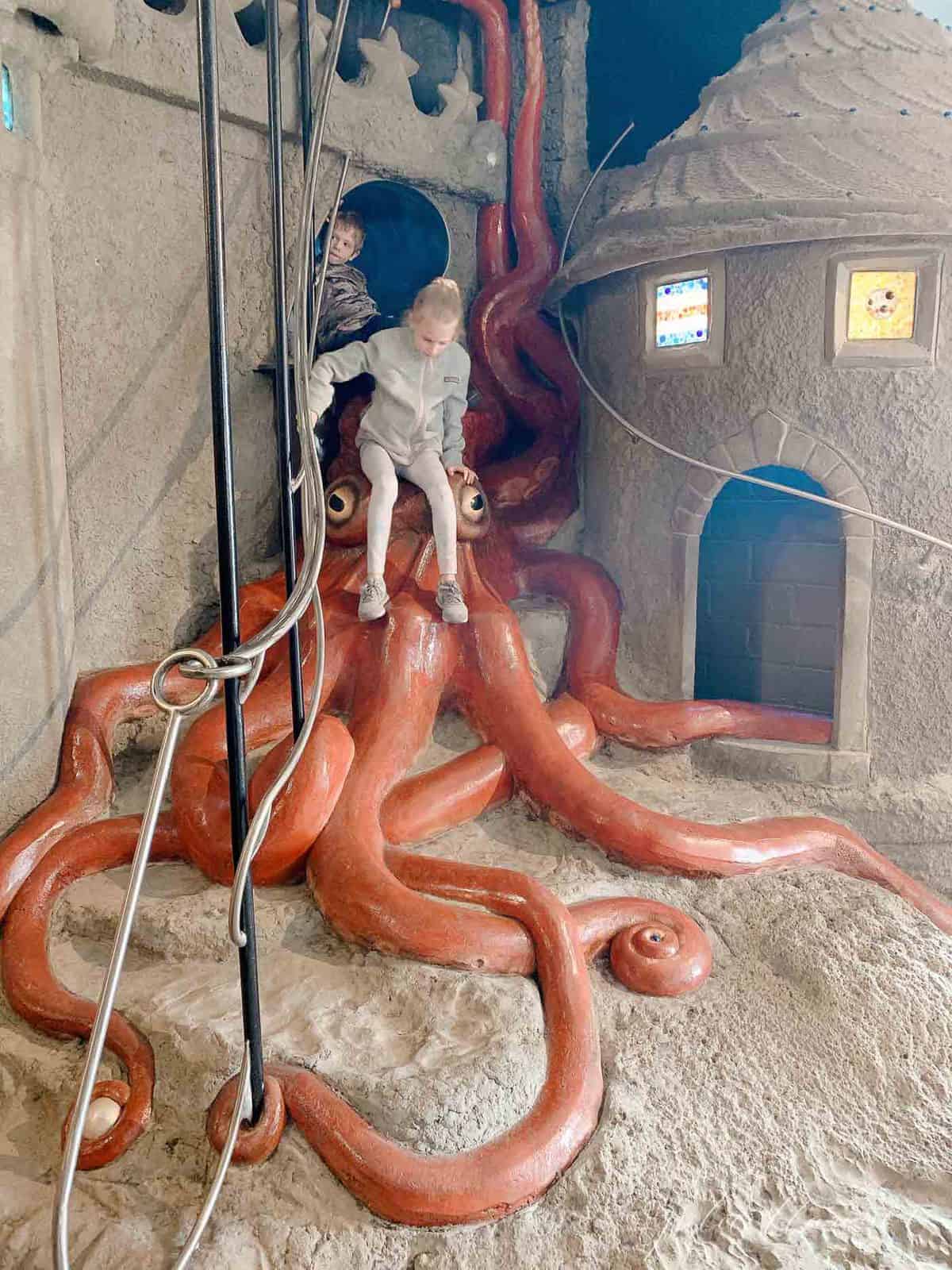 Arch
City Museum
Zoo
Boathouse at Forest Park (have lunch or take out a paddle boat)
Ted Drewes
You can get a free copy of the St. Louis Zoo map here.
St. Louis Water Parks
City Garden – an array of water features in the heart of downtown St. Louis with a beautiful view of the arch! Shallow pools, fountains, waterfalls and splash pads among a well landscaped park filled with fun sculptures!
Six Flags Hurricane Harbor – a traditional water park with a wave pool, water slides, lazy river and so much more!
Community Centers – there are numerous indoor and outdoor community centers with slides, lazy rivers, kiddie pools with bucket falls, rock climbing walls, tree swings and more.
Raging Rivers – just over the river in Grafton Illinois, about an hour outside of St. Louis.
St. Louis Indoor Activities
Of course there are also those standards, perfect for rainy days!
Flying Spider Trampoline Park
SkyZone Trampoline Park
Upper Limits Rock Climbing
Sports Fusion for indoor mini golf, rock climbing, laser tag, laser maze, dodgeball, and inflatables
Epic 6 Laser Tag and Sports
Monkey Joe's for inflatables / indoor bounce houses
Ultimate Ninjas
Top Golf
Healthworks
Carousel
Magic House
Myseum
Jewel Box
Anheuser Busch Brewery
Made by Magic House
Chocolate Chocolate Chocolate Tour
Arch
Riverboat Cruise
Science Center
Butterfly House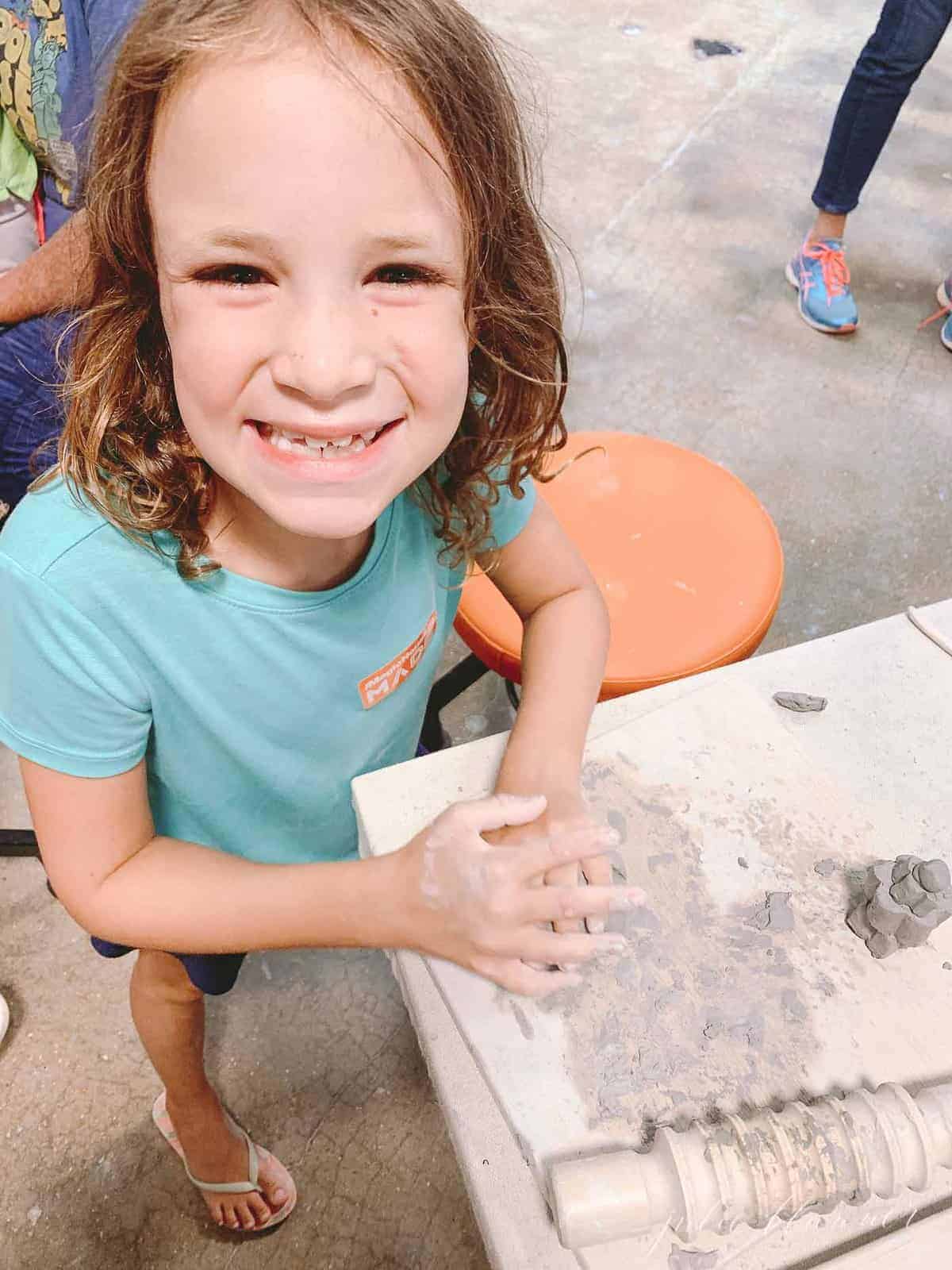 Day Trips from St. Louis
Eckerts in Belleville or Millstadt – pick seasonal fruit, enjoy rides (in the fall), take a hayride, navigate your way through a corn or sunflower maze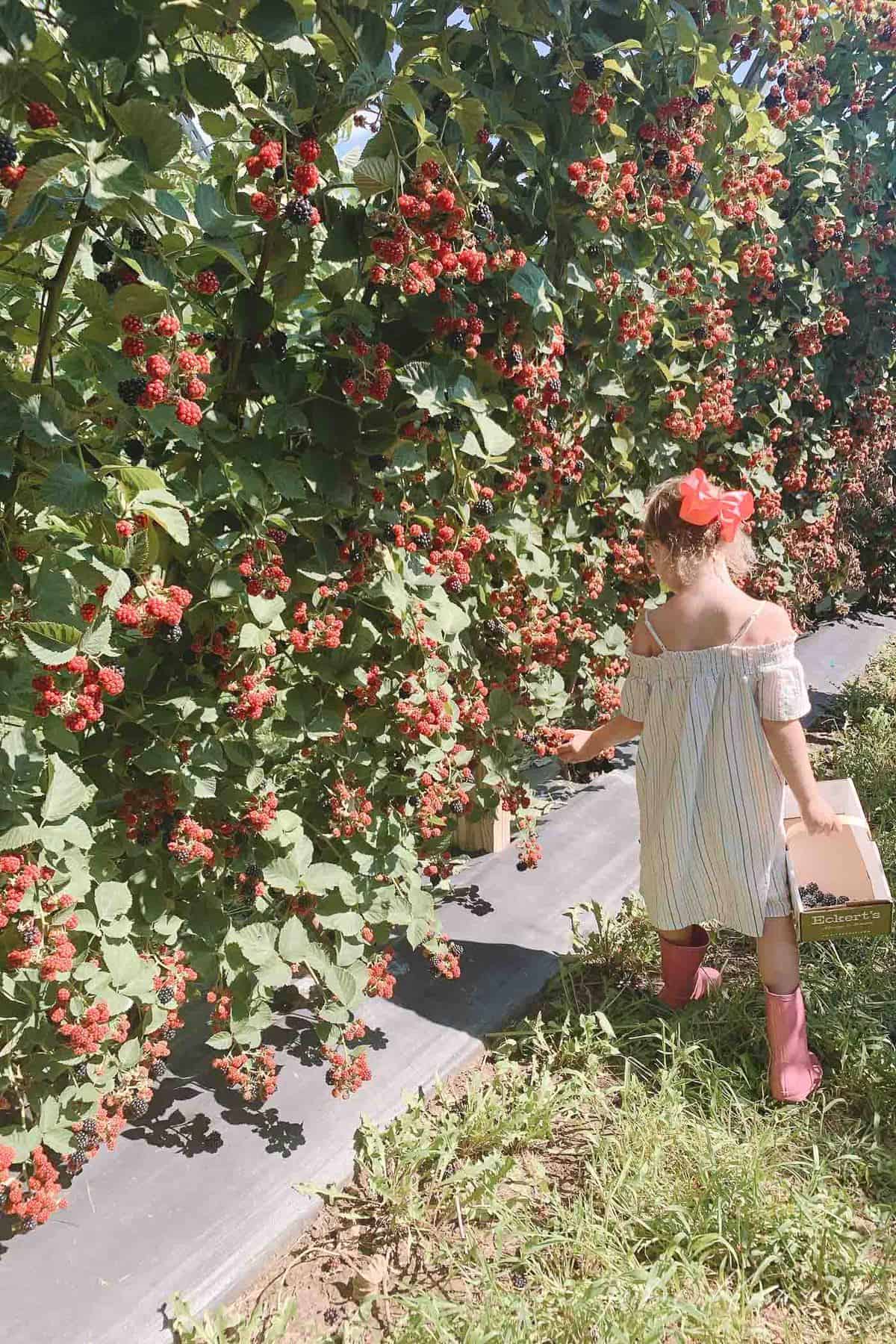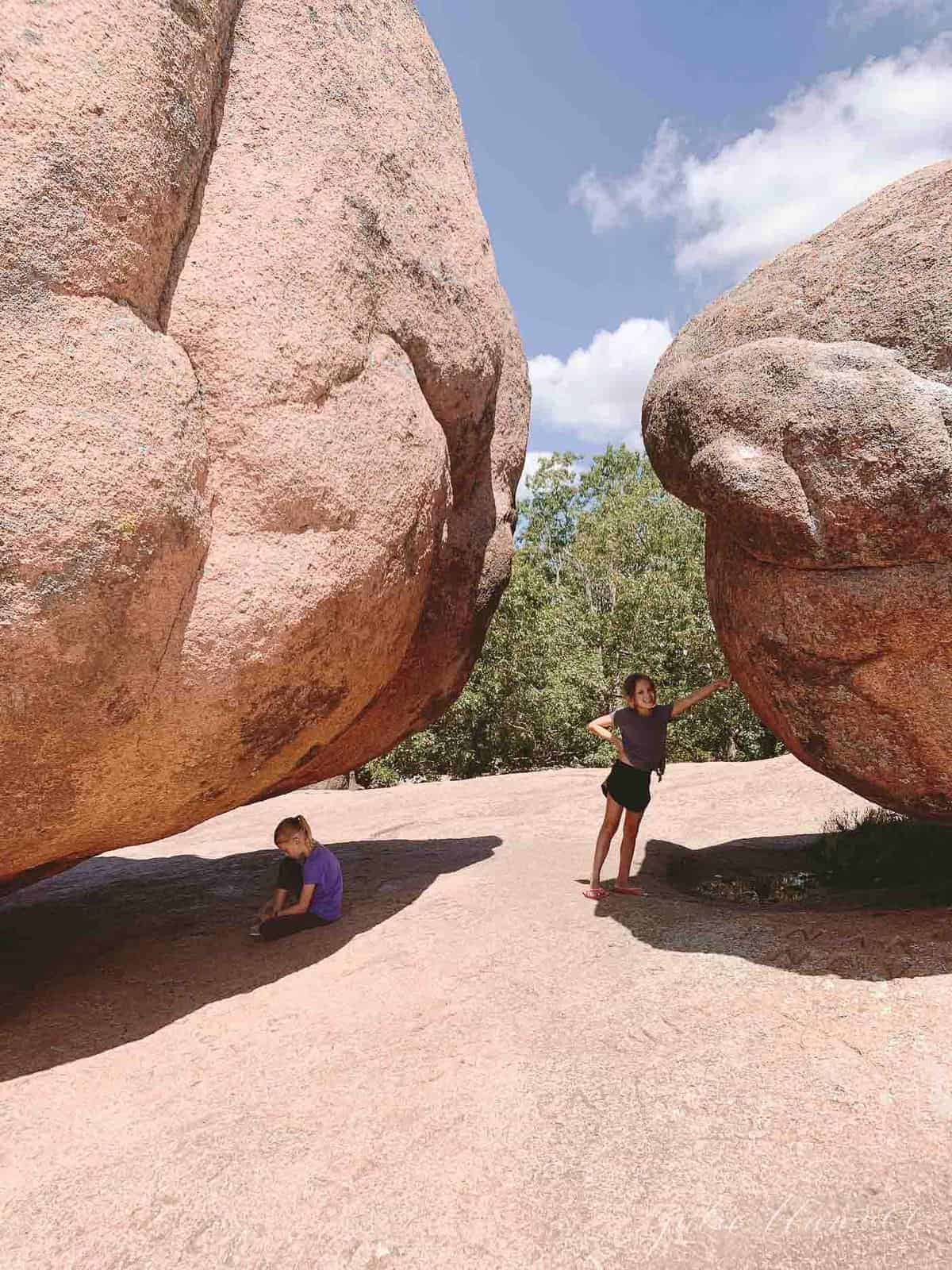 Johnsons Shut-Ins – I'm proud to say as the first superintendent, my Grandpa opened this park!
Bike the Katy Trail
Augusta

– go antiquing, visit wineries

Hermann –

go antiquing, visit wineries

Ste. Genevieve – feed tigers at the Tiger Sanctuary, visit the brewery or winery
Lavender Farm – Longrow Lavender is such a charming local farm and a pleasure to see it in bloom! During the off season, stop by to purchase handmade lavender products that are to die for!
Big Joel's Safari – this is a Safari Petting Zoo and Educational Park
Warm Springs Ranch – tour the Budweiser Clydesdales breeding ranch
Pickle Springs – easy hiking and rock climbing for the whole family alongside waterfalls where an ocean once existed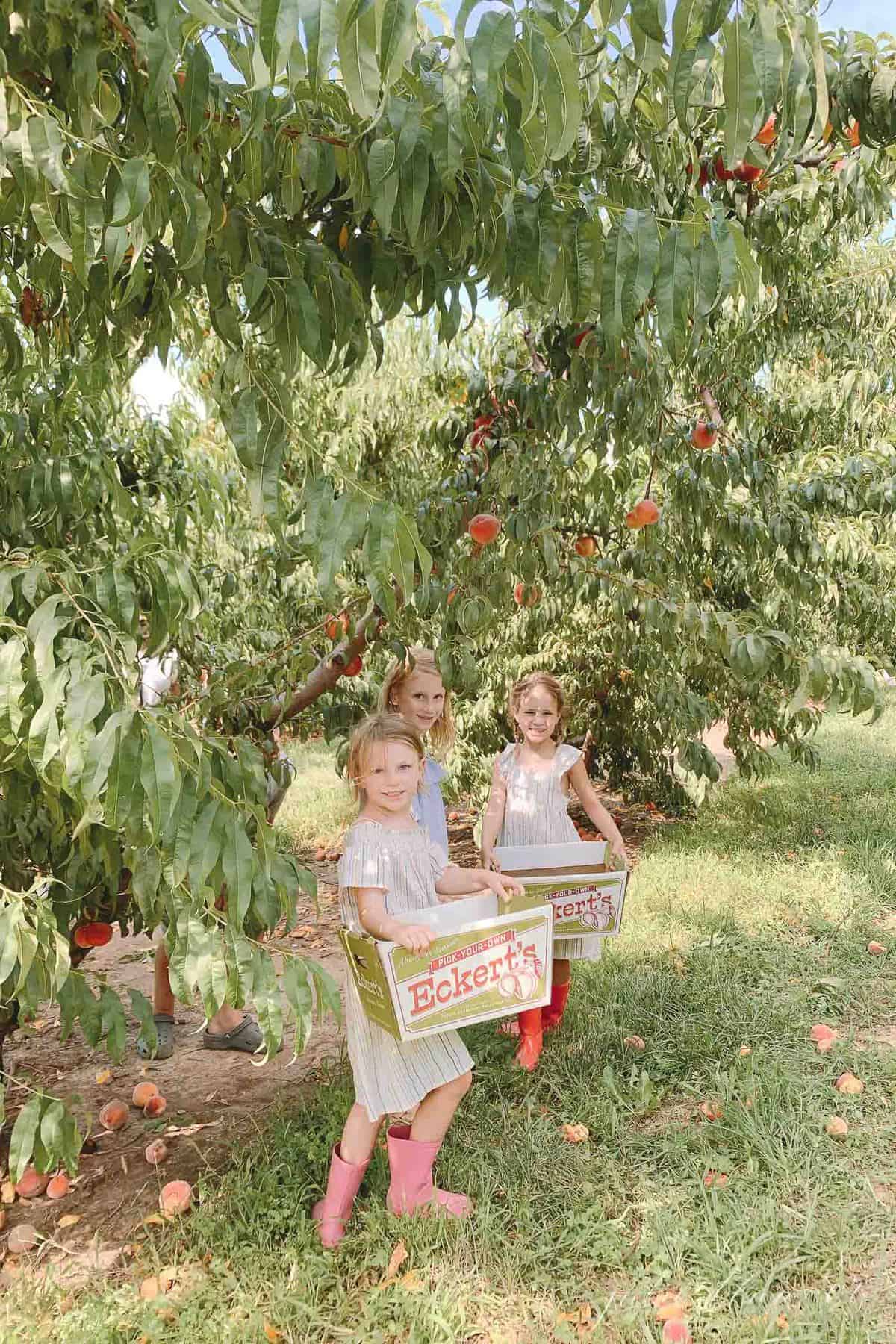 Classic St. Louis Restaurants
It's not a list of things to do in St. Louis if we don't talk about the food! Restaurants deserve their own post and I'll get to it one day… but for now, here's a few special spots you've got to try!
Ted Drewes
The Fountain
Fitz's
Rocket Fizz
Gus' Pretzels
Crown Candy Kitchen

Imo's
Food St. Louis is Known For
Toasted Ravioli
Thin Crust St. Louis Style Pizza
Gooey Butter
Frozen Custard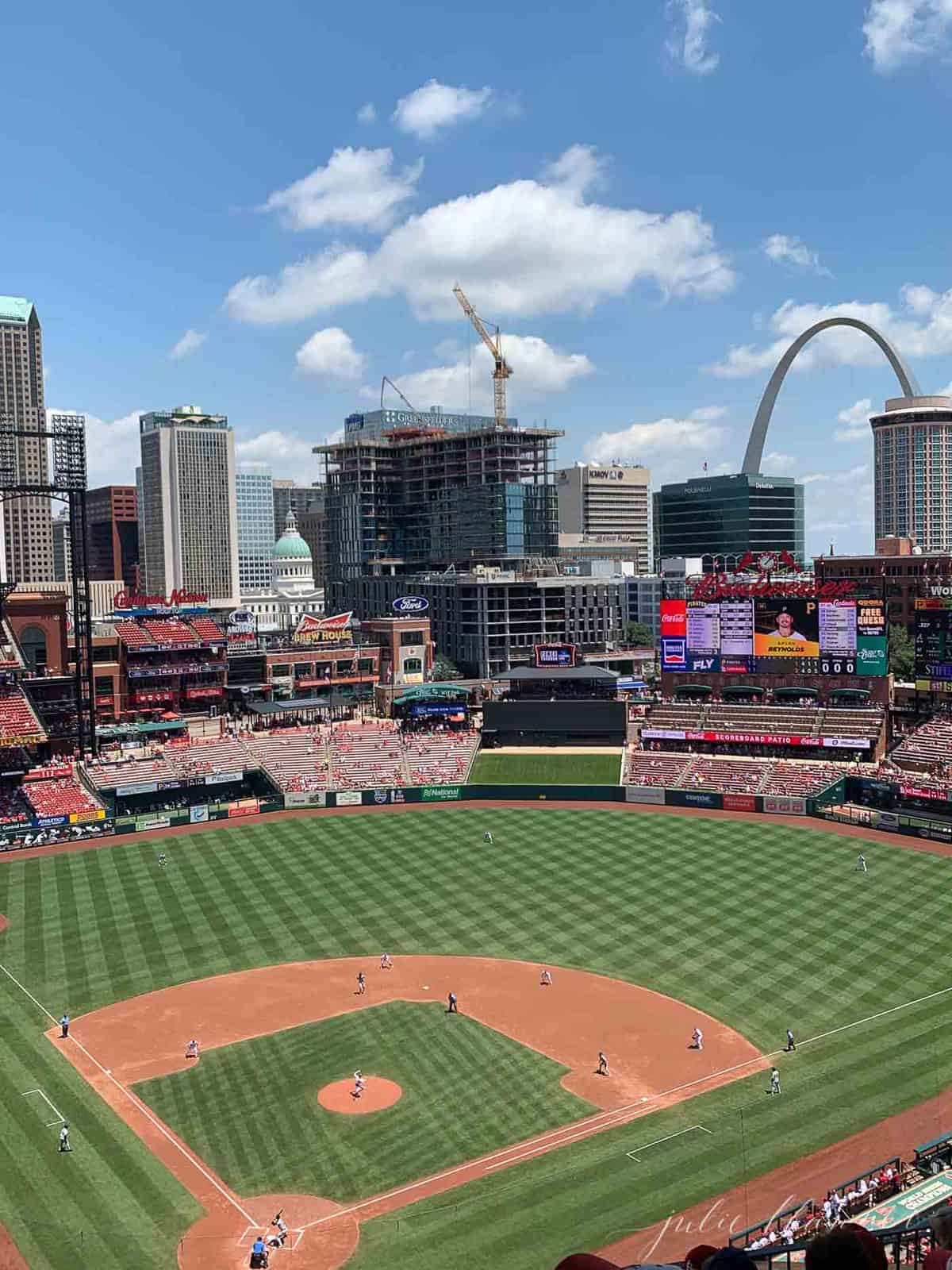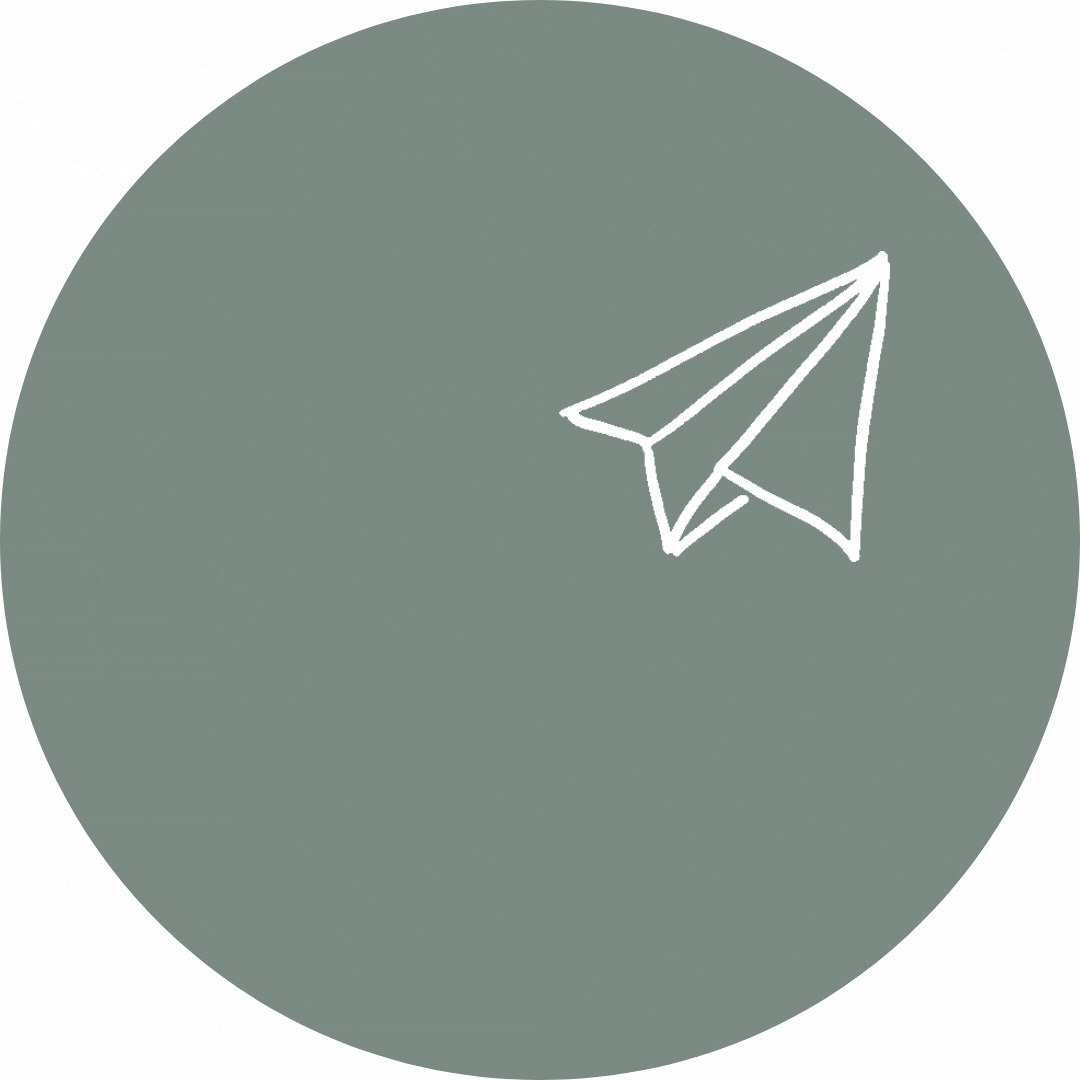 Are you wanting more ways to feel like a true St. Louis native? You'll love my take on the St. Louis favorite Gerber Sandwich! I hope you loved this list of things to do in St. Louis!