Whether you're traveling with kids or planning a weekend getaway with friends, there are so many incredible things to do in Memphis! There's more than just walkin' in Memphis… so much more.
Take a quick tour with our family – we packed so much adventure into this fun-filled weekend getaway. This southern city features incredible music and civil rights history, delicious eats and so many great attractions!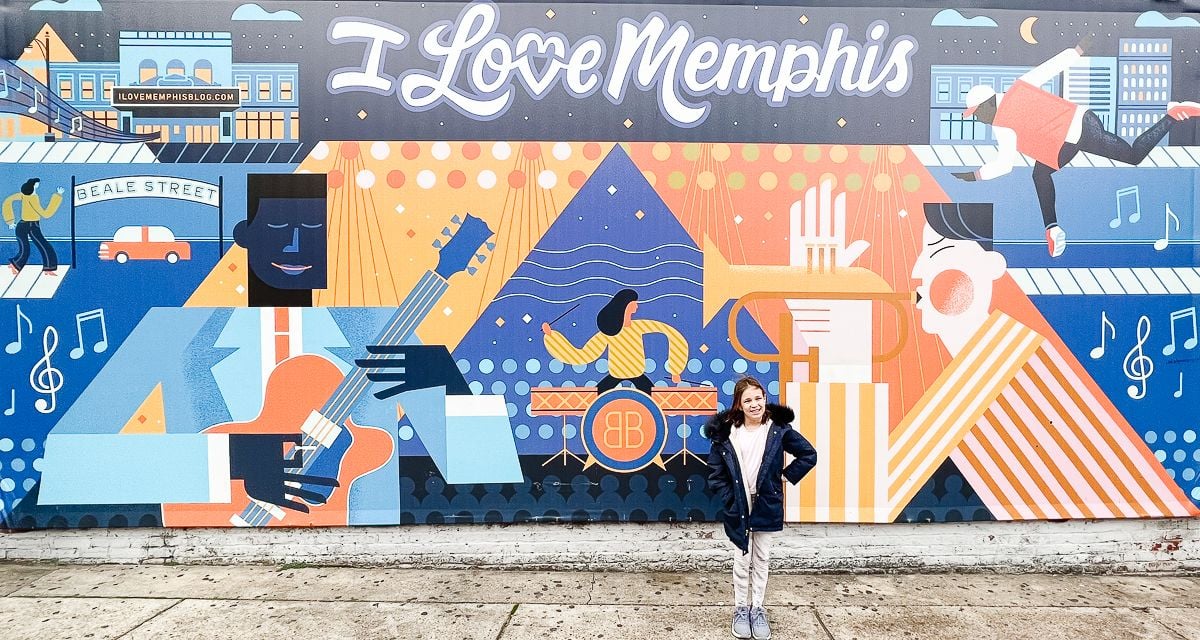 As our kids have grown, we've decided that making memories with them is the most rewarding thing to we can do as parents.
This year, each of our three girls gets to choose a fun weekend destination for their birthdays! What could be better than getting a special getaway that's all about you? In fact, they get to do their weekend without their sisters – it's a really special way to connect with each of them as an individual, and it makes them feel oh-so-special.
The only family rule for choosing a spot for this adventure? It needs to be within a five hour drive of St. Louis for a quick two night weekend. Luckily, there are a lot of fun options!
Read more about my favorite Experience Gift Ideas for inspiration to make memories with your loved ones! It's part of our goal of focusing on Simple Living as a family.
Things to Do in Memphis
Of course, this city is historically significant for both music and civil rights history. We knew we'd love it, because Memphis is packed with musical destinations and is considered the city where rock n roll was born.
Long known as the home of Elvis Presley, the history of this city is jam-packed with musical references to the blues.
You'll find the Memphis Rock 'n' Soul Museum, Stax Museum, as well as the Memphis Music Hall of Fame and the Blues Hall of Fame. Historic theaters and music festivals abound.
In downtown Memphis, one of the main feature areas is Beale Street, where you'll find a calendar packed with events, food trucks, and delicious food adventures on every corner. There are incredible murals everywhere and so much to see and do!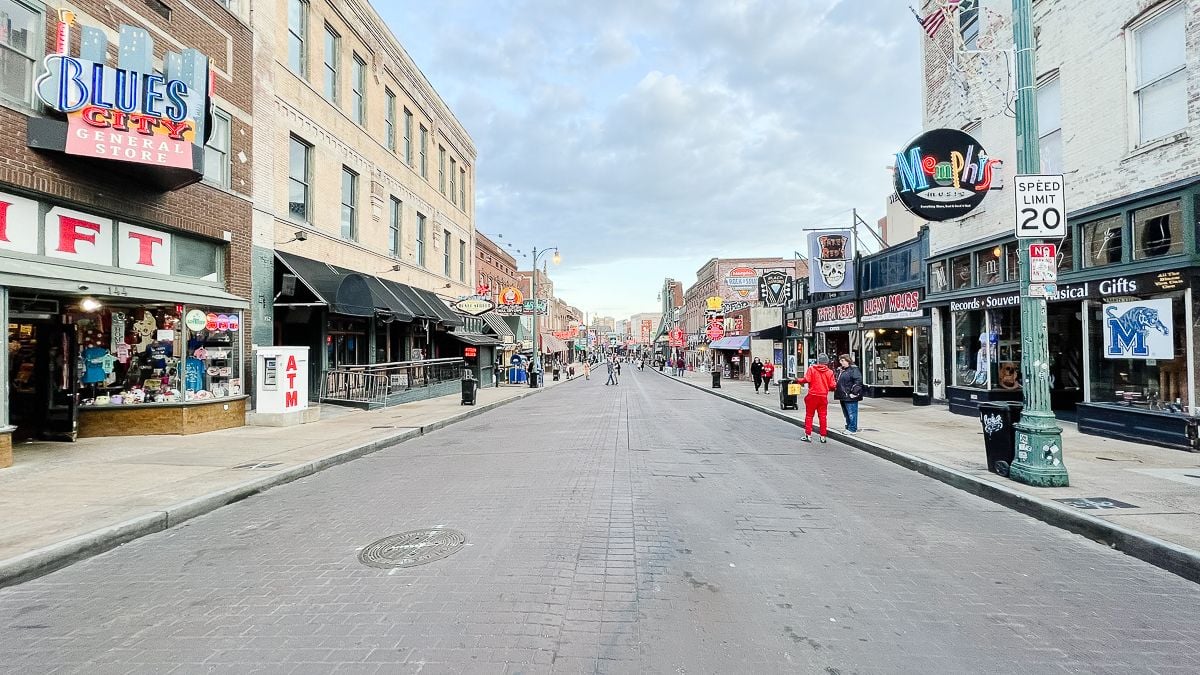 Memphis Things to Do
Beale Street
Beale Street is known as the official home of the blues. It's an iconic destination that you can't miss in Memphis. Filled with bars, restaurants, shops and more, you can easily spend an entire weekend here!
One notable, but unexpected stop is the Withers Collection Gallery. It's filled to the brim with Civil Rights history, notably taking place in Memphis. The photographer for Martin Luther King Jr captured historic and often personal moments. The gallery walks you through the monumental timeline.
You'll find a wide array of bars to kick back and listen to live music or dueling Pianos (Silky O'Sullivan's) along with a local brewing company (Ghost River). They all offer exterior bars so you can enjoy your drink to go as well.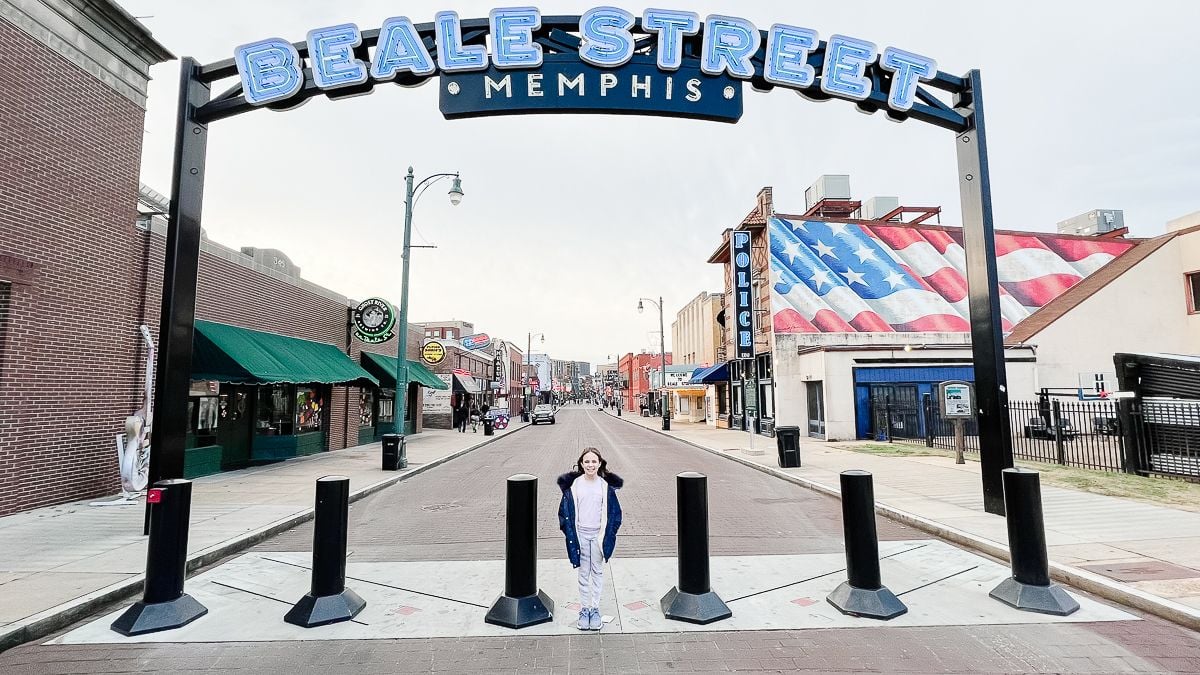 Lorraine Motel is now the National Civil Rights Museum
The historic hotel boasted guests including Nat King Cole, Jackie Robinson, Aretha Franklin and Otis Redding. Martin Luther King Jr was assassinated on the balcony of the hotel on Mulberry Street.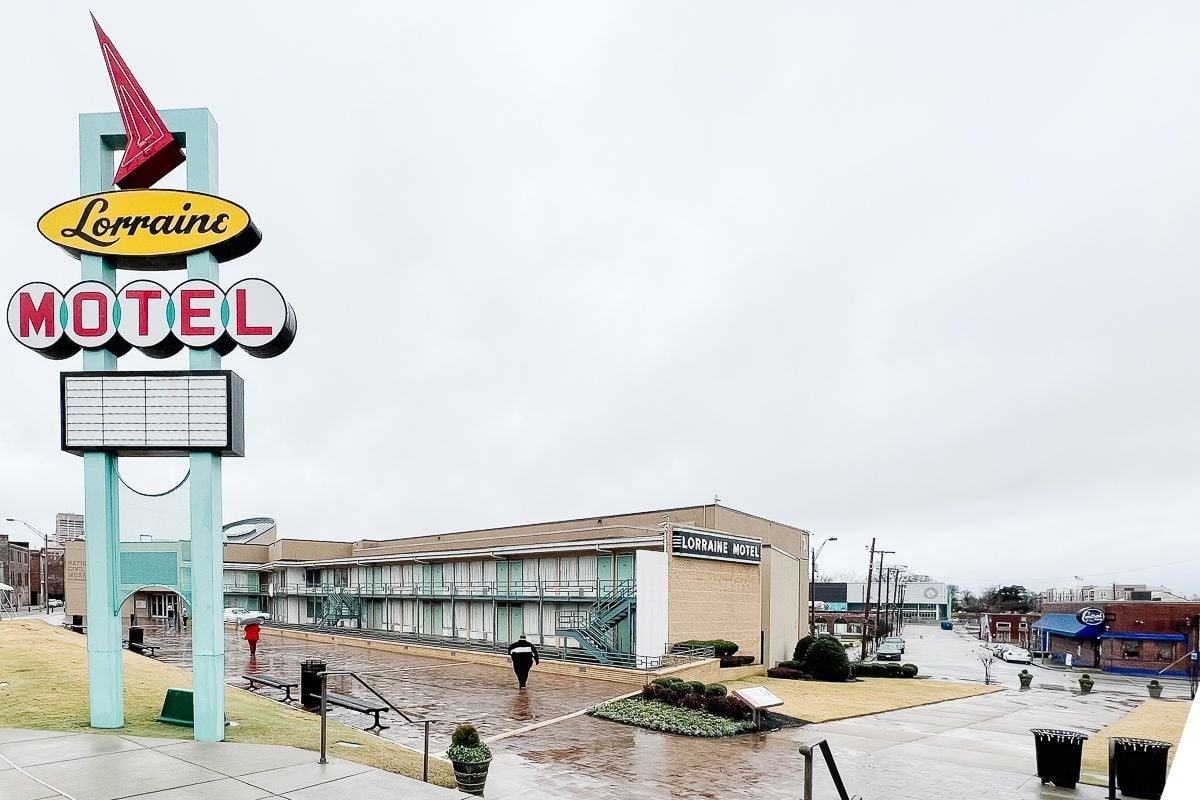 Mud Island
This river park sits right on the Mississippi river. Just a 10 minute walk from other great attractions downtown, it's a great spot to visit. Pack a picnic, enjoy a show, and be sure to check out the new 50 foot Memphis sign!
There's a river museum, a concert venue and great skyline views.
Rock n Soul Museum
Situated in the heart of Beale Street at the FedExForum, this museum tells the story of how rock and roll began. History, music and great storytelling combined!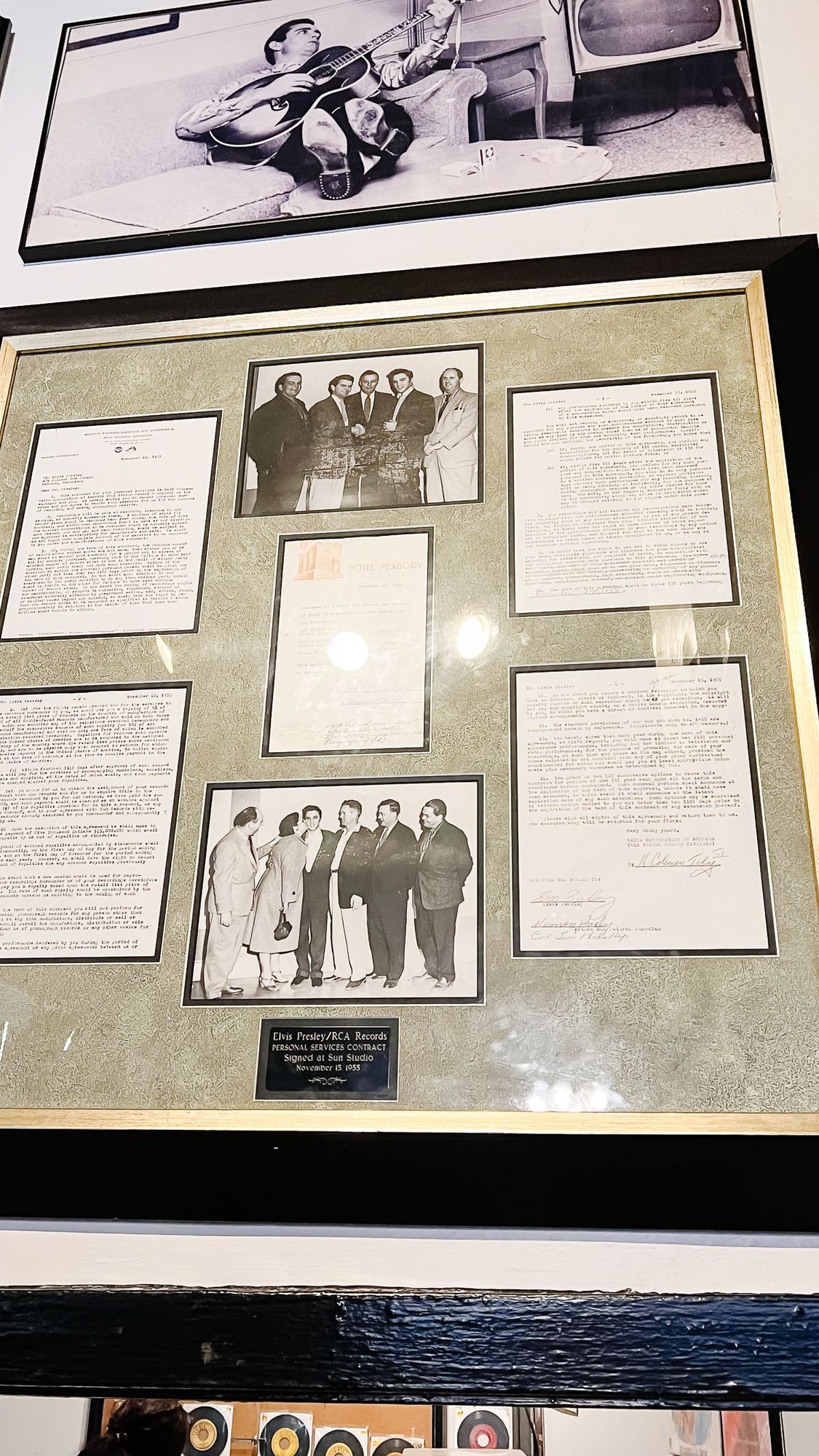 Shelby Farms Park
This 4,500 acre park is a fabulous urban park, one of the largest in the country! With 40 miles of trails for biking and hiking, plus incredible water features, fishing, and event venues, you'll find something for everyone.
Graceland
Graceland was Elvis' Tennessee home adorned with his famous music note gates. It has grown through the years with an extensive collection across the street of his costumes, cars, planes (the Lisa Marie is fun to see) and endless accolades.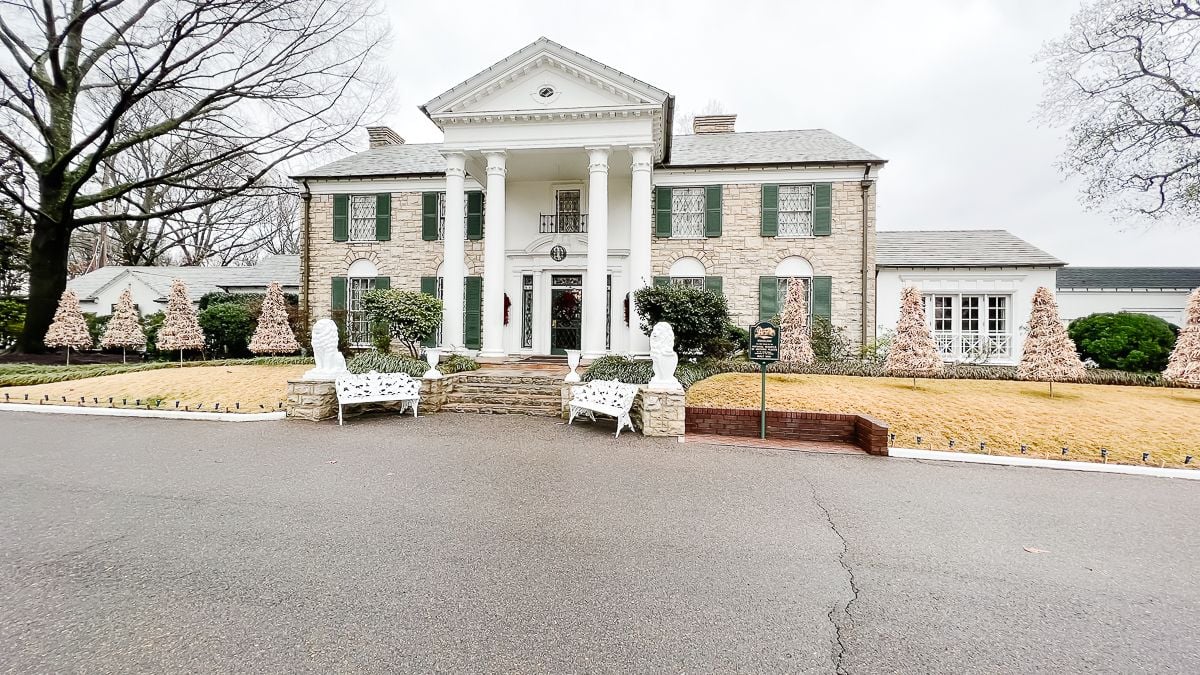 My honest opinion? While the tour is expensive, quite limited, and the grounds are in need of fresh landscaping… it is still a unique place to visit. It feels like a must-do while in Memphis!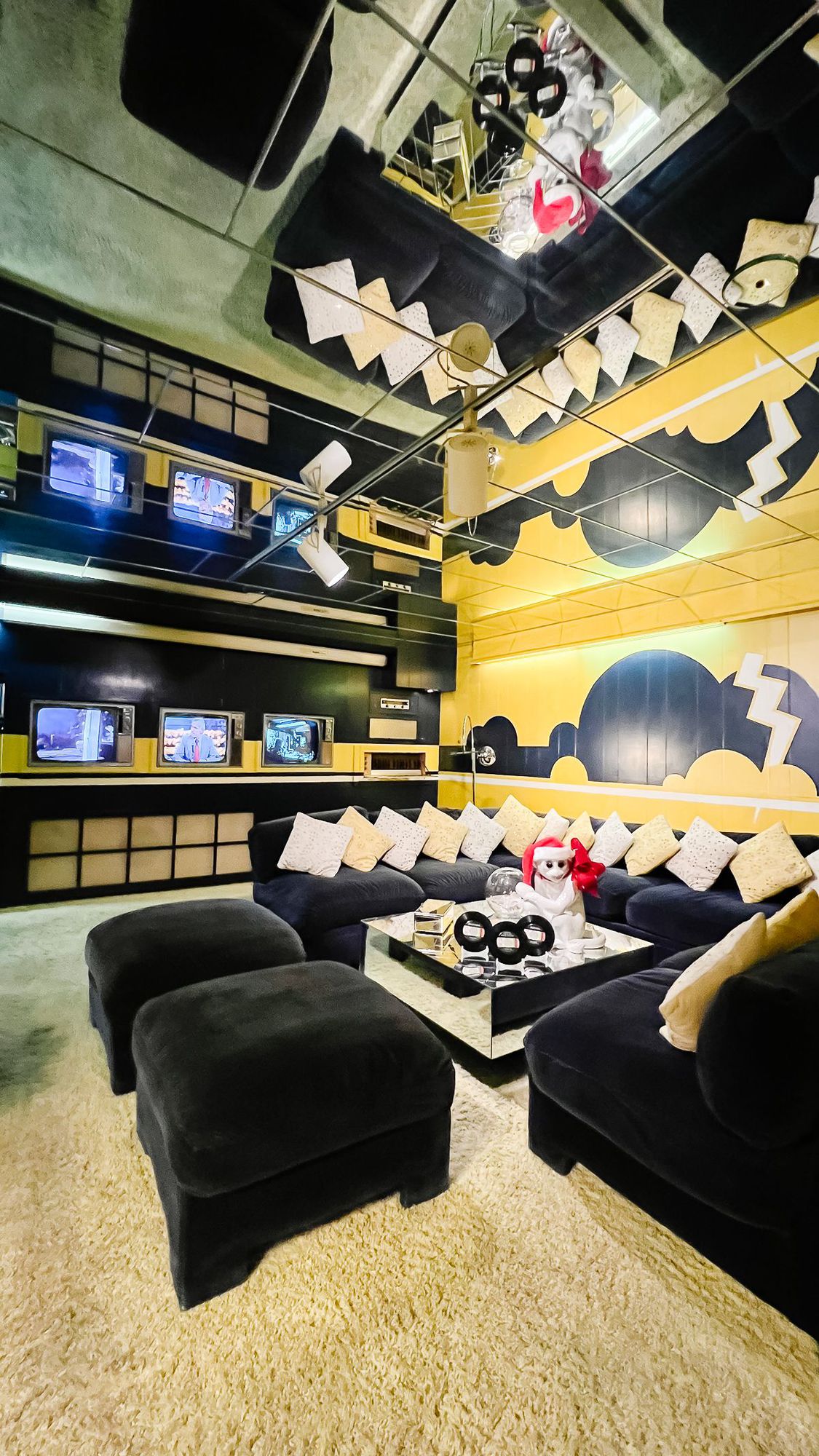 A $77 tour of the "mansion" grants you an audio tour of the the living room, dining room, his parent's room, kitchen, the den, his office in the outbuilding, racquetball court, pool, and side building that serves as a museum.
Keep in mind that the property is in dire need of attention, and if it's a cold or rainy day, dress appropriately. You'll have to wait outside to shuttle back to the $10 parking.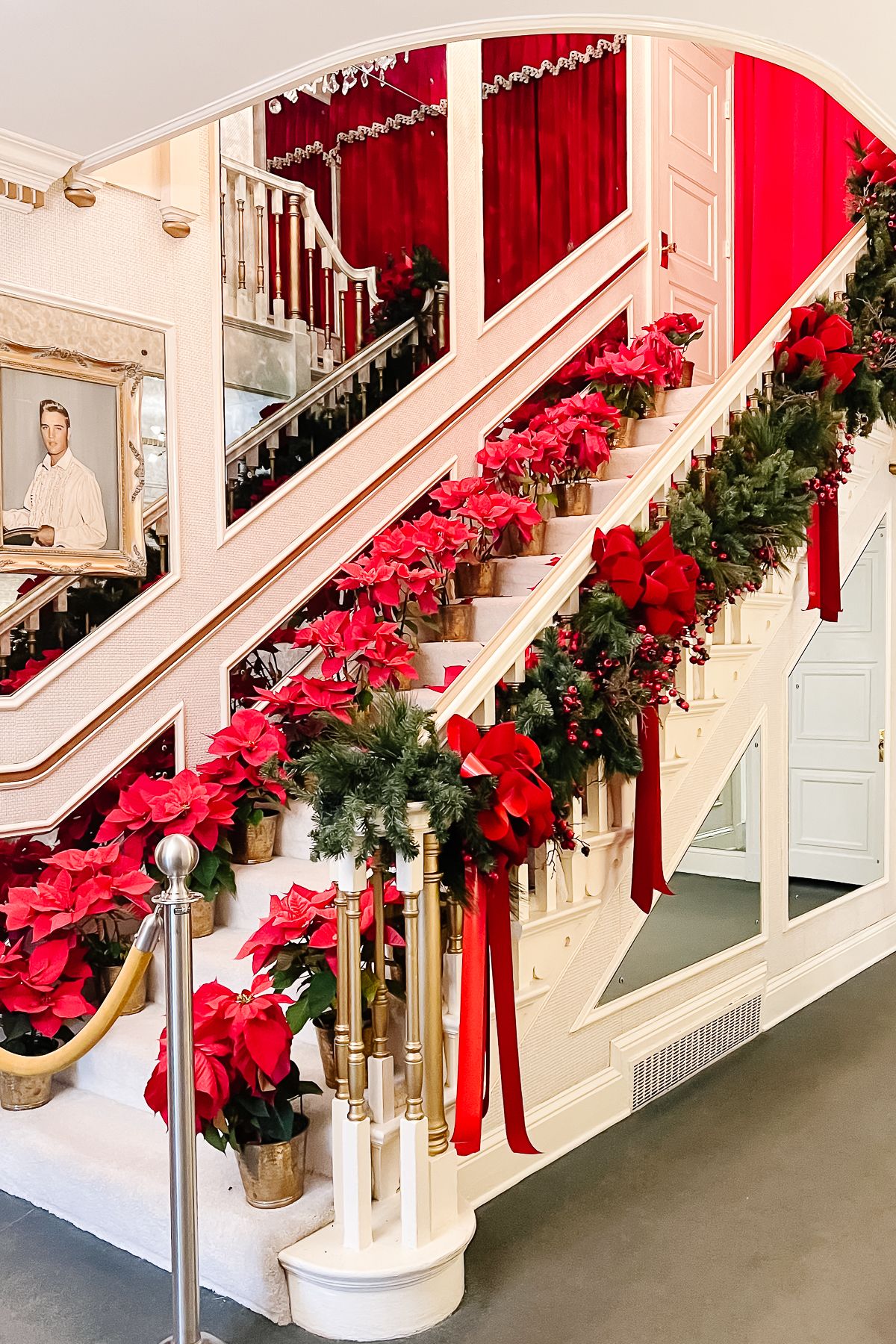 Sun Records
Sun Records is known as the place Rock n Roll was born! Founded in '52 Sun Records' Sam Phillips signed Elvis in '54. Johnny Cash, Jerry Lee Lewis, and Roy Orbison, among others recorded in the tiny corner studio.
You can visit the diner and gift shop free of charge or take the full tour.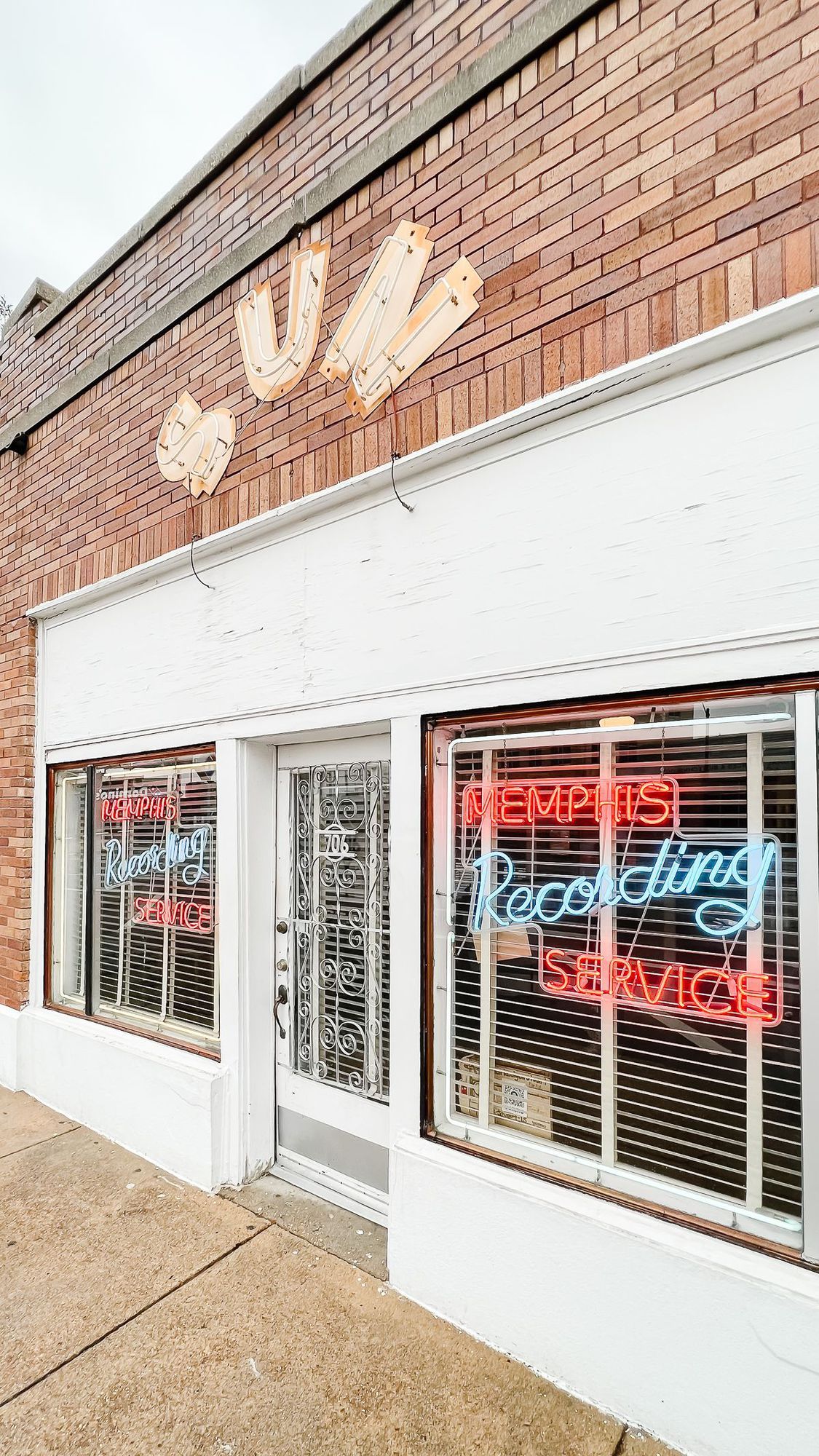 Stax Museum
This museum focuses on Memphis as the birthplace of American soul music. Such incredible history, don't miss it!
Rooftop Bars
Take in beautiful views of the city and riverfront or catch the sunset on Hu Roof, Peabody, Mississippi River Terrace (at the Pyramid) and Beck and Call
Memphis Kids Ideas
There are so many family friendly things to do in Memphis!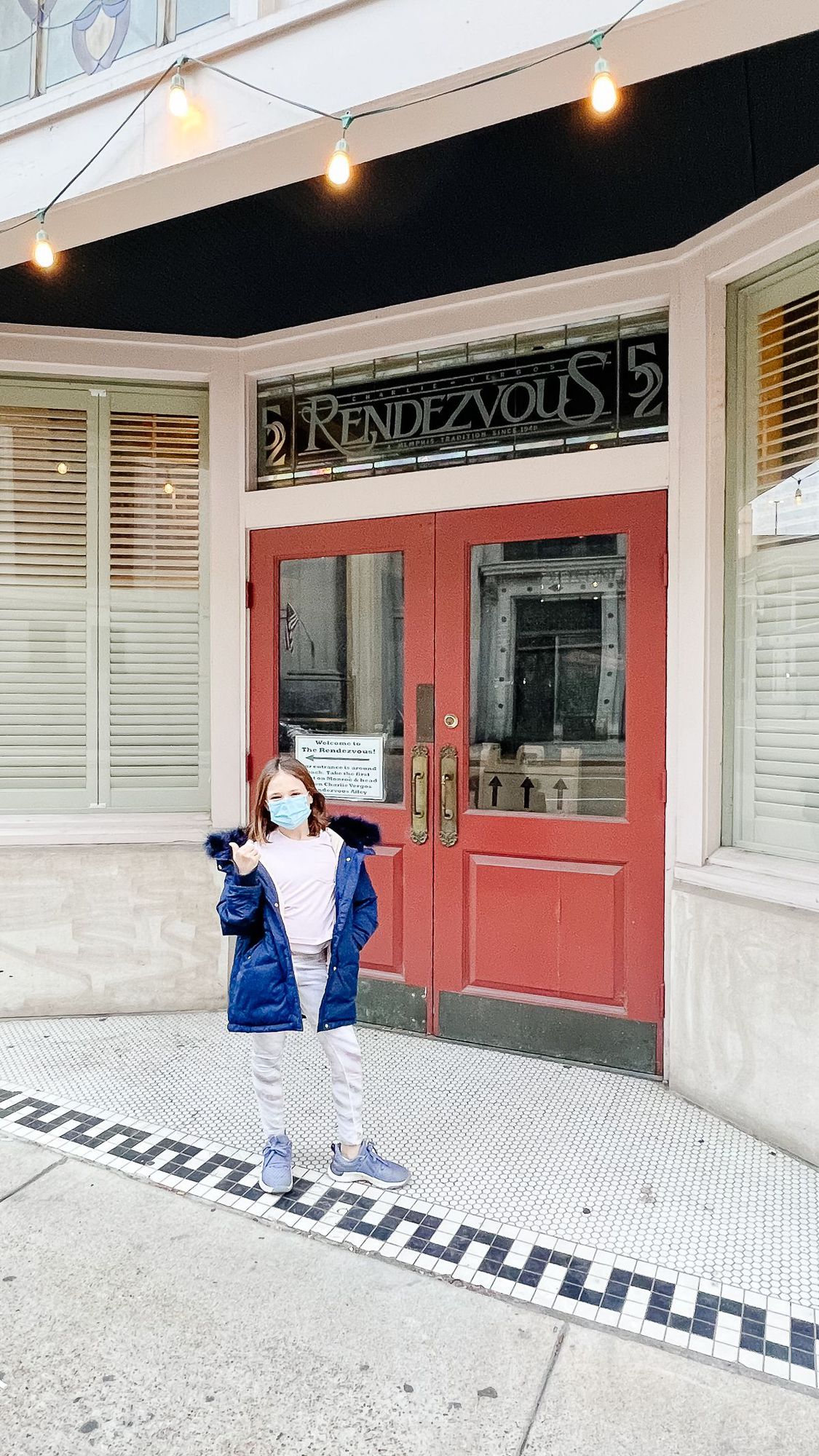 Ride the Trolley
The streetcars were impeccably crafted in 2018 and create a unique Memphis experience. It's a great way to get a little overview of Downtown Memphis. You'll find the drivers are incredibly friendly and knowledgable! It's just $1 to ride or $2 for a day pass.
Peabody Hotel
Watch the ducks walk the red carpet and swim in the fountain (currently limited to hotel guests).
Walk on Beale Street
Beale Street is limited to pedestrian traffic which makes it easy to stroll with kids during the day. It holds so much history – and so many photo opps! You can feel the energy. The most notable stops for kids are A Schwabs Soda Fountain/Store, Beale Sweets candy store and Silky O'Sullivan's (to see the goat).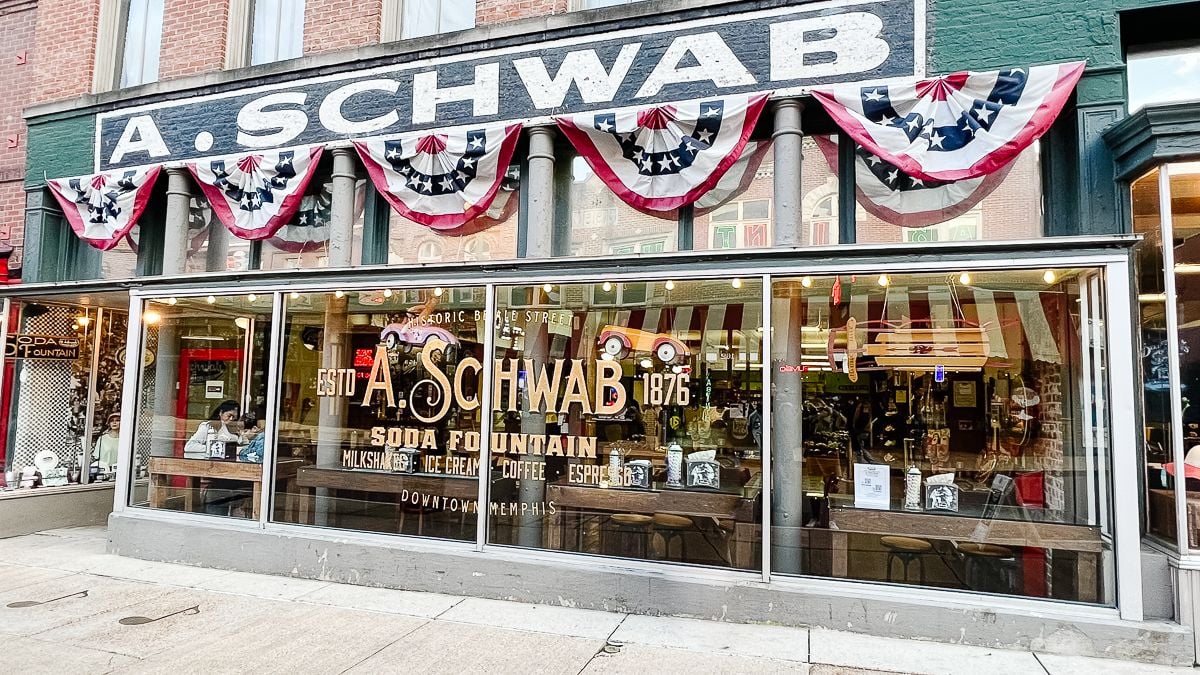 "Instagram" Walls / Murals
I was pleasantly surprised to see vibrant art with every turn! There are so many unique photo opportunities in every alley and on the side of buildings.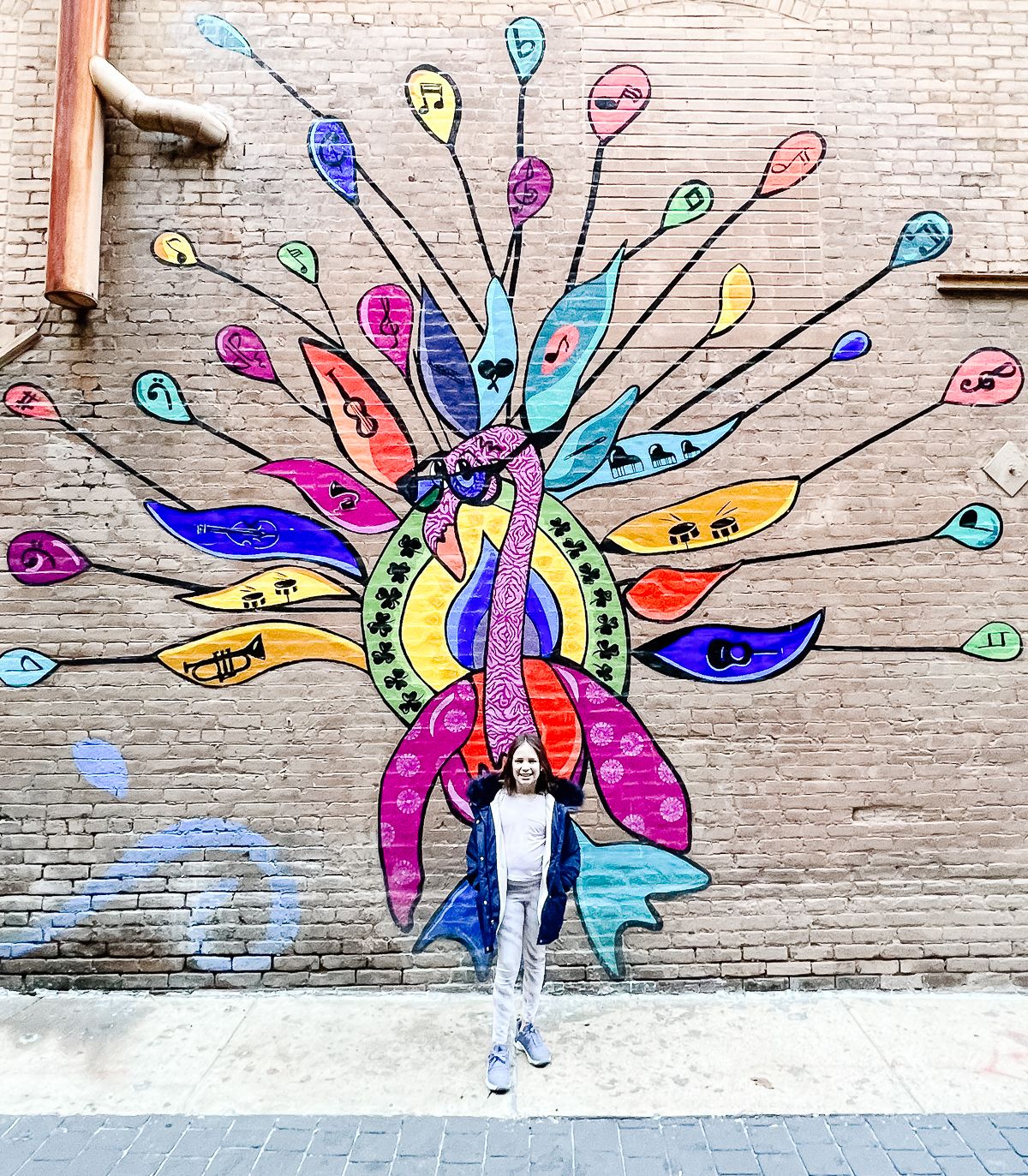 Children's Museum of Memphis
There's a recently restored carousel with incredible history here! You can sit in the cockpit of an airplane, climb inside a skyscraper, do the zipline, waterpark and more.
Memphis Zoo
You can view all of the exhibits at this zoo in just under two miles, which actually makes it very family-friendly! From polar bears to sea lions and so much more, this is a fun outing for everyone in your group.
Horseback Riding
The Art Project – Nestled in Overton Square, this hidden gem is the perfect place for kids to play and explore their artistic side! Each day different art projects are featured or kids can use the everyday art supplies to create their own unique masterpieces.
Overton Square
An entertainment district with a great outdoor play area for adults and kids alike! Complete with corn hole, oversized Connect 4, an interactive bell, koi pond, stage and more it's anything but a basic retail and dining center. It's filled with great restaurants, too!
Sweet Noshings
Purchase by the pound or select from unique offerings and old-fashioned favorites. Located in Overton Square.
Memphis Museum of Science and History
From dinosaurs to historic architecture and more, this museum is packed full of history and adventure. There's a nature center, a planetarium and so much more.
Mighty Lights Show
Head to a rooftop bar (the Hu Roof is the perfect location) or Mud Island to watch the Mighty Lights show on the hour and half hour from dusk to 10:30.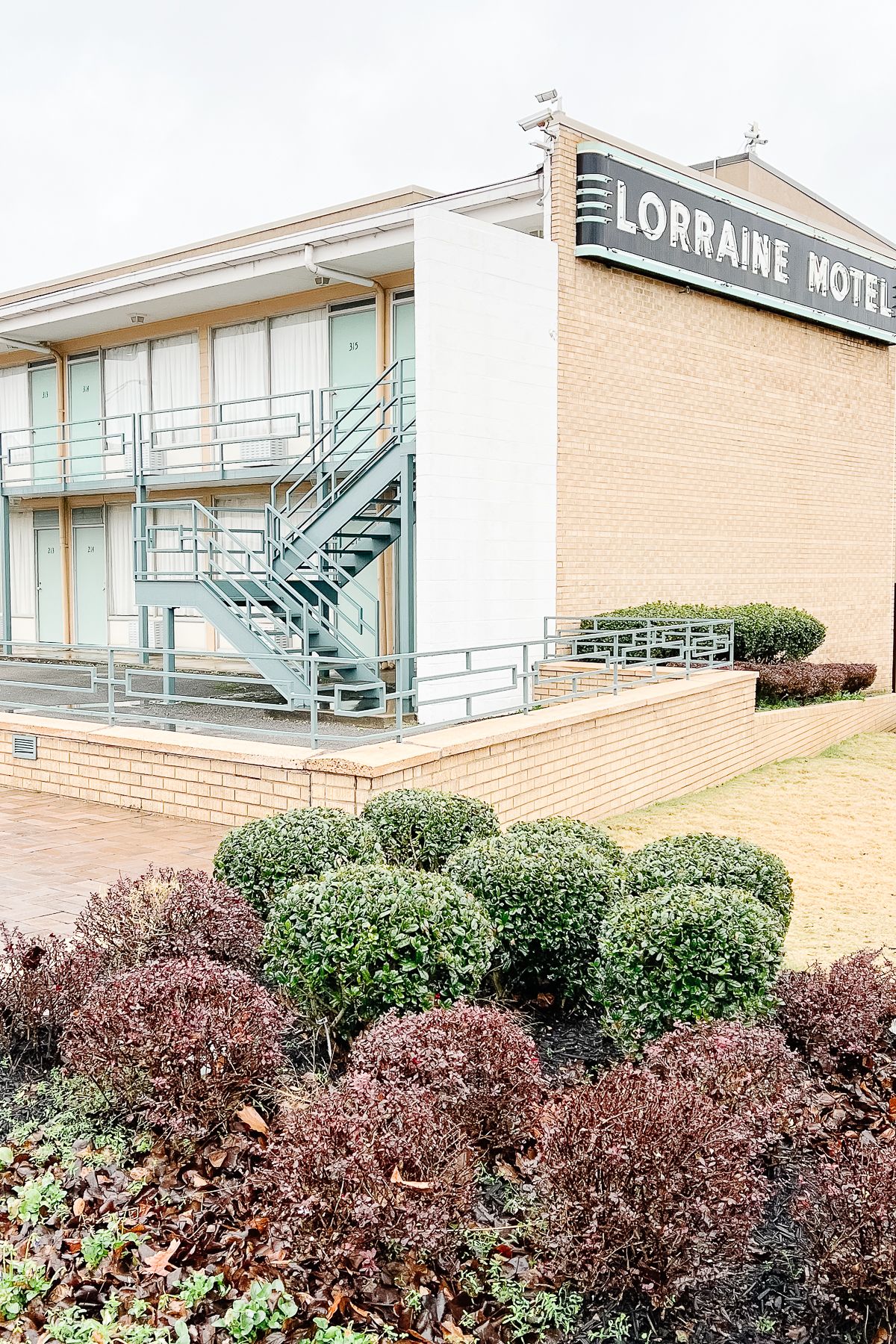 Frequently Asked Questions
What are the top attractions to visit in Memphis?
Graceland (of course), Sun Studio, Stax Records and the Lorraine Motel (National Civil Rights Museum).
What are the best outdoor activities in Memphis?
The Memphis Zoo, Shelby Farms, Memphis Botanic Gardens, and Overton Square.
More Fun Things to Do in Memphis
The Memphis Pyramid, formerly known as the Great American Pyramid or Pyramid Arena is home to Big Cypress Lodge/Bass Pro Shops.

Sister to Big Cedar Lodge in Branson, it boasts beautiful riverfront views, dining, spa, lodging, unique bowling, mini golf and a Sky High Ride (28 story elevator with city views) that takes you to an observation deck.
Visit Memphis Tennessee for a memorable weekend for a couple's getaway or a family adventure – you won't regret this trip!
Have you been on any fun weekend getaways lately? I'd love to hear from you!
Let's keep in touch! Receive exclusive content, including never-seen-before photos, our favorite home decor DIYs and more!